20 Popular Anime Girls With Headphones
Anime girls have always been a popular subject among anime fans, with their unique personalities, cute appearances, and endearing quirks.
And when you add a pair of headphones into the mix, they become even more charming and captivating. Whether it's for music, communication, or just a fashion statement, headphones are a staple accessory for many anime girls.
In this article, we'll be taking a look at 20 of the best anime girls with headphones.
Whether you're a die-hard anime fan or just curious about this unique aspect of anime culture, you're sure to find your favorite anime girl with headphones by the end of this article!
20 Famous Anime Girls With Headphones
Miku Hatsune
Miku Hatsune is probably the most popular anime girl with headphones nowadays!
Miku Hatsune, with the code name CV01, is a voicebank software developed by Crypton Future Media.
She serves as the official anthropomorphic mascot character of the company.
Miku is depicted as a 16-year-old girl with distinctive long, turquoise twintails and a pair of headphones on her ears.
Her virtual persona has been promoted as a virtual idol and has even made appearances as a rear-cast projection on a specially coated glass screen during live virtual concerts.
Ohana Matsumae (Hanasaku Iroha)
The lead character of the Hanasaku Iroha anime series, Ohana Matsumae, is one of the best anime girls with headphones.
Ohana is a spirited 16-year-old high school student who works as a waitress at Kissuiso.
Throughout her adventures at the inn, Ohana is seen sporting the Panasonic RP-HTX7A closed-back headphones.
This demonstrates her appreciation for sound quality, making it an attractive choice of audio playback devices for any headphone enthusiast with a penchant for geeky gadgets.
However, she would later lose her headphones, which indicates Ohana's character development in the series.
Mio Akiyama (K-On!)
Mio Akiyama, one of the five main characters in K-On!, assumes the role of bassist, second vocalist, and main lyricist in the band Ho-kago Tea Time.
She is a left-handed musician with a fervent passion for music and writing.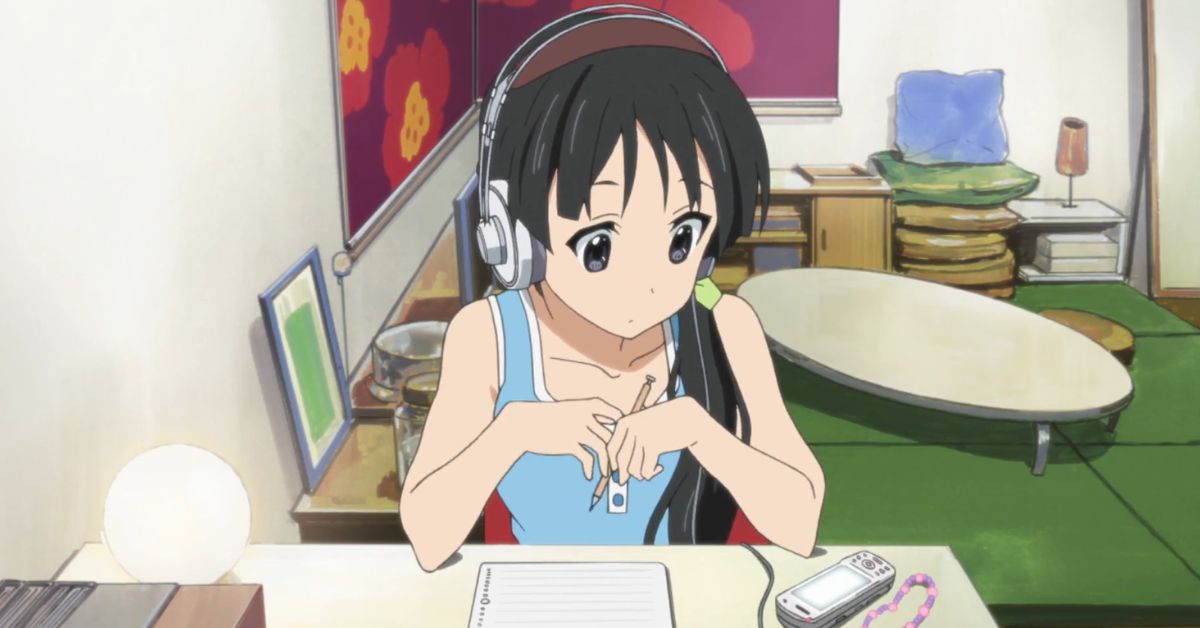 In the anime and manga series, we witness her dedication to the band's success, but after the climactic events, we gain a glimpse into Mio Akiyama's personal life.
We see her engaging with technology and working on a computer, while wearing a pair of high-quality AKG K701 open-back headphones, indicating her familiarity with the digital world and love for music.
The combination of Mio's natural demeanor and love for music makes her an instant favorite, particularly as one of the best anime girls who wear headphones!
Chelsea (Akame Ga Kill!)
Chelsea is one of the top anime girls with headphones from the anime series Akame Ga Kill!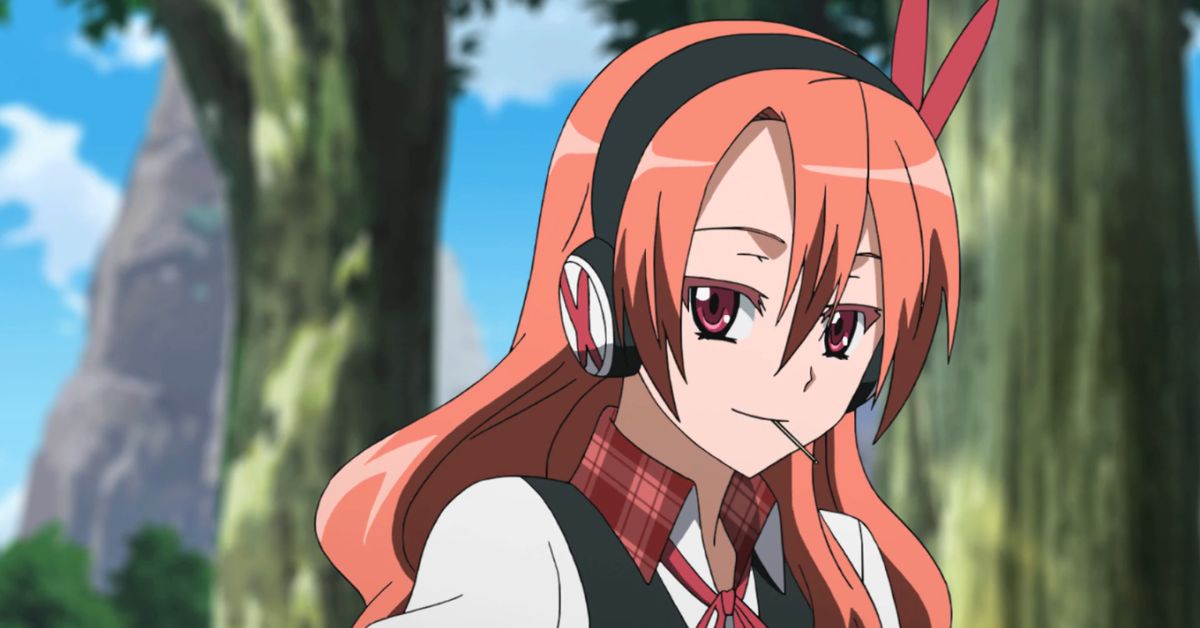 She is one of the two new members that Najenda's assassin unit, Night Raid, recently welcomed.
Although Chelsea wears butterfly headphones on her head, these accessories do not seem to define her character, as there is no indication that she is a musically-inclined person.
Despite her cute appearance, Chelsea is actually a highly experienced assassin who is not intimidated by anyone.
Chihaya Kisaragi (The iDOLM@STER)
Chihaya Kisaragi is a character in the anime series The iDOLM@STER, where she is an idol at 765 Production.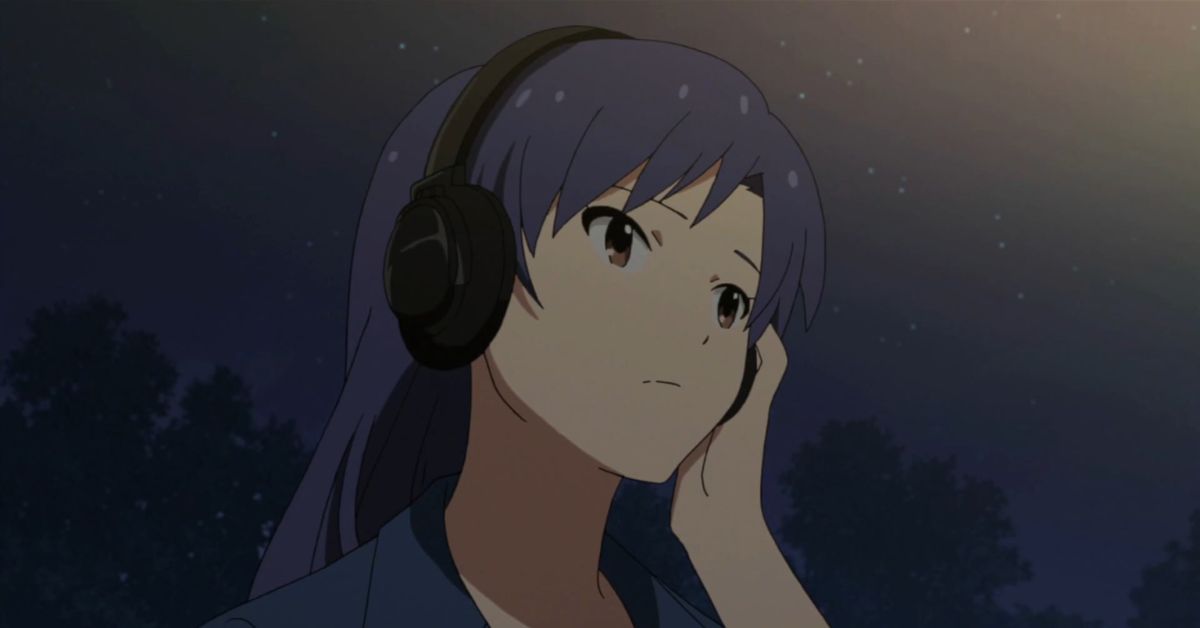 In the series, Chihaya's connection with music is remarkable in that it goes beyond being a mere marketing ploy or a superficial attribute.
Her involvement with music as a way to unwind and pursue her ambition of being a recognized singer adds depth and nuance to her personality.
One of the episodes shows Chihaya donning the Sony MDR CD900ST headphones, which are usually reserved for professional studio use rather than consumer-grade products.
This detail speaks volumes about Chihaya's commitment to achieving the best possible sound quality, making her one of the best anime girls with headphones.
Konatsu Miyamoto (Tari Tari)
In the Tari Tari anime series, Konatsu Miyamoto is a prominent character who is a member of the "Choir and Sometimes Badminton Club."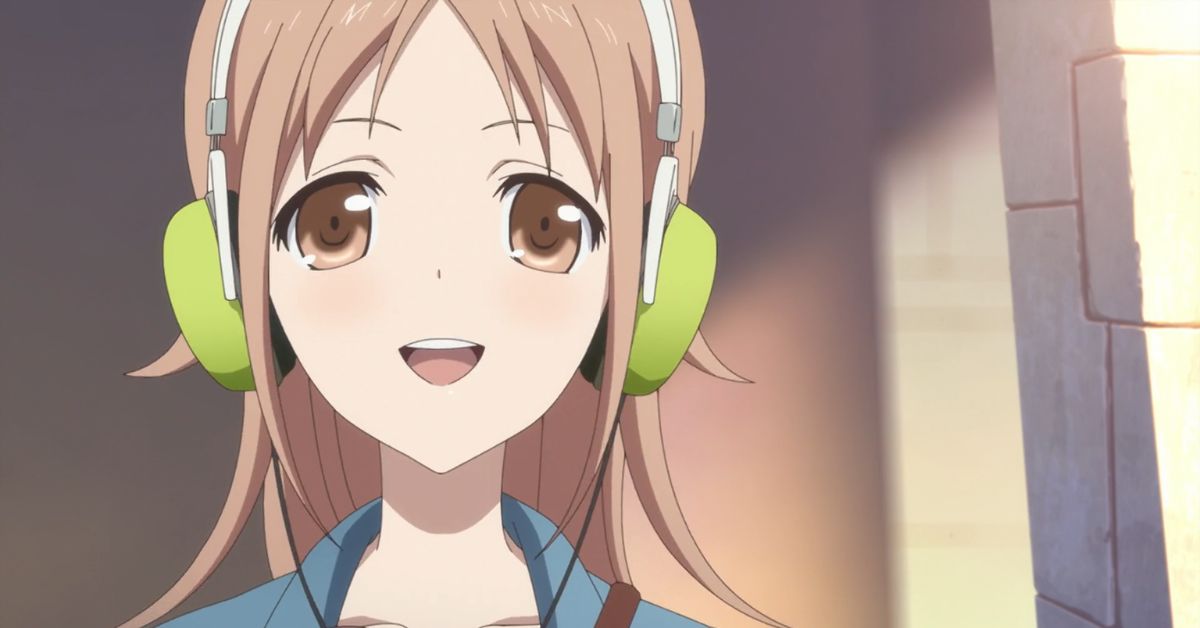 Her daily routine involves donning her school uniform and green headphones while quietly humming to herself during her commutes between school and home.
Konatsu's passion for music is evident in her decision to establish her own singing club, emphasizing the importance of her light green headphones to her personality.
Priscilla Twilight (Genei wo Kakeru Taiyou)
In the anime series Genei wo Kakeru Taiyou, Priscilla Twilight wields The Fool.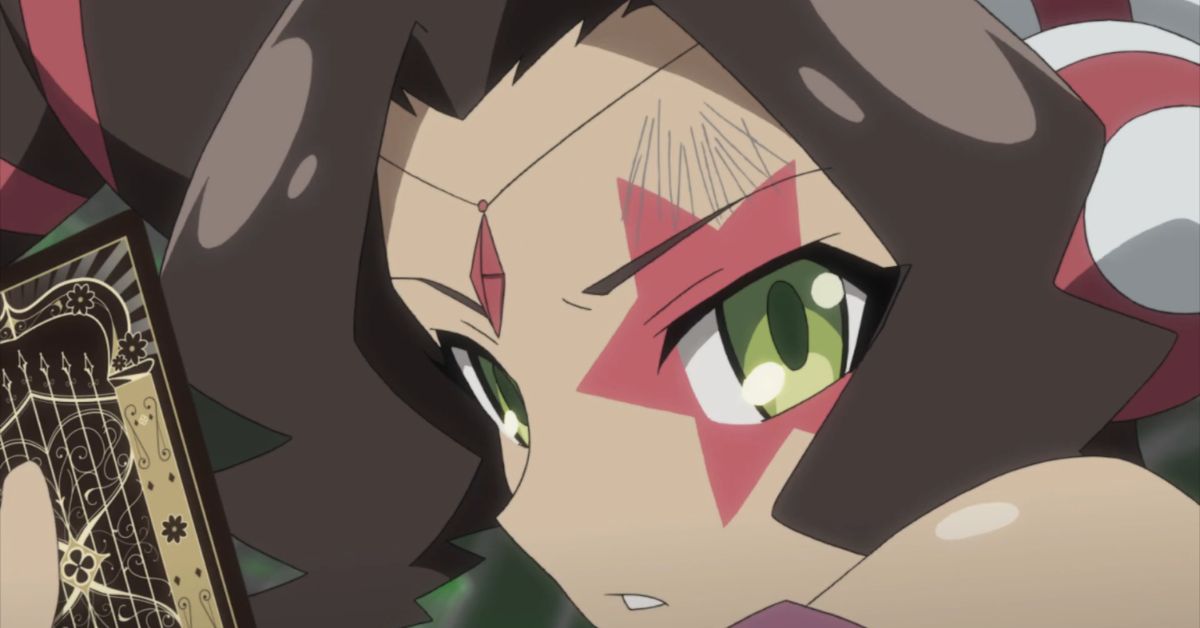 She also happens to be the music teacher of the Nagataki branch of Sefiro Fiore, wearing headphones for a specific purpose, as her faction employs Elemental Tarot power to combat the Daemonia.
Chihaya Ayase (Chihayafuru)
The main character of the Chihayafuru manga and anime series, Chihaya Ayase, is a tenacious high school student who has exceptional hearing.
Her ultimate goal is to reunite with her childhood best friend by excelling in karuta.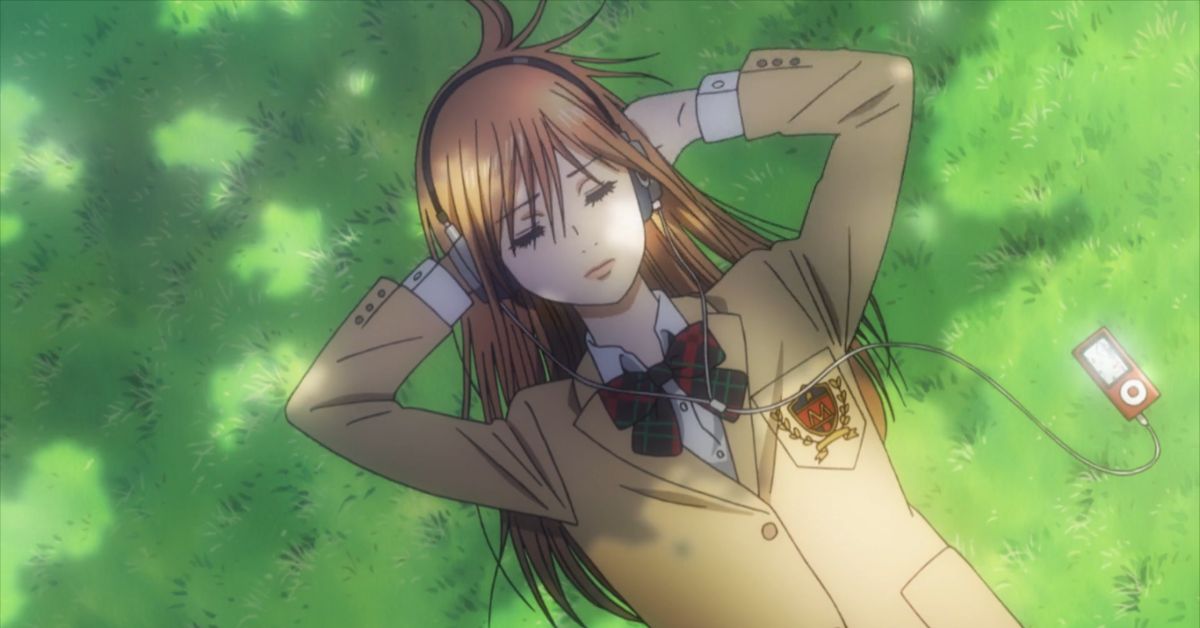 However, while the other anime girls in this list who use cute headphones as a symbol of their love for music, Chihaya Ayase's headphones have no connection to her character development or the plot of the series, itself.
This is because her true passion actually lies in karuta, a traditional Japanese card game.
Seira (One Piece)
Seira, a stunning mermaid with blue stripes and angelic fins, is a side character in One Piece who dons a pearl necklace and a bikini that is accompanied by seashell headphones.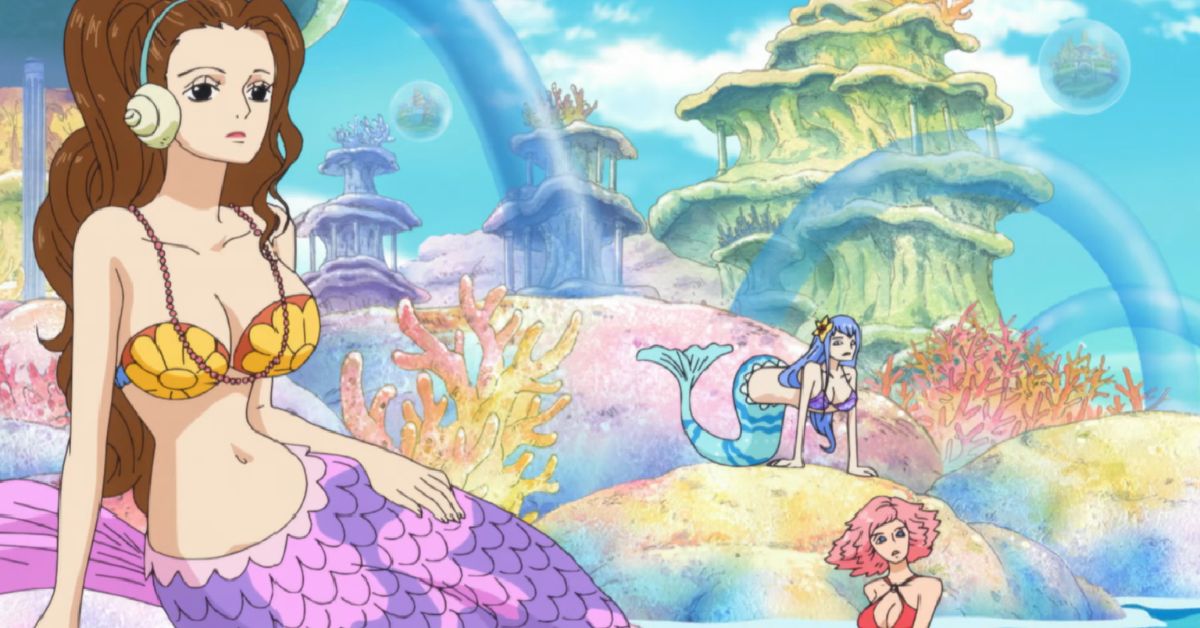 These adorable headphones serve as a representation of Seira's love for music, which she expresses through her work as a dancer at the Mermaid Cafe.
Cocco (Hunter X Hunter)
During the Heavens Arena Arc in the anime series Hunter X Hunter, Cocco serves as a commentator for the arena.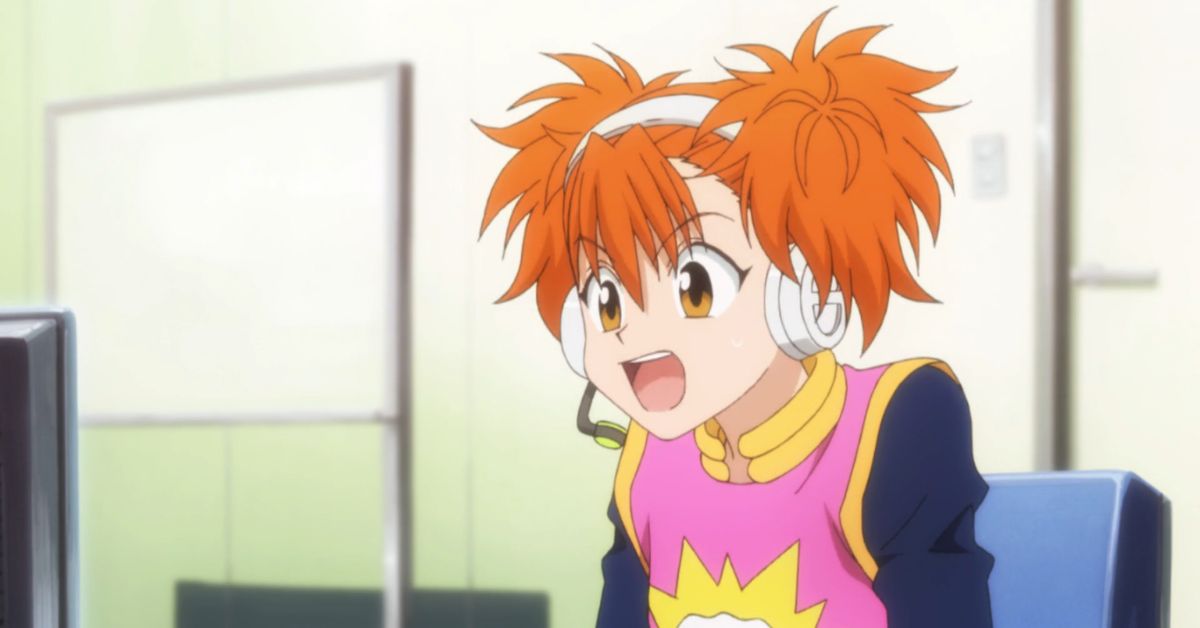 She wears the typical Heavens Arena employee uniform along with headphones with microphones that enable her to provide live commentary during the fights in the ring.
Takane Enomoto (Mekakucity Actors)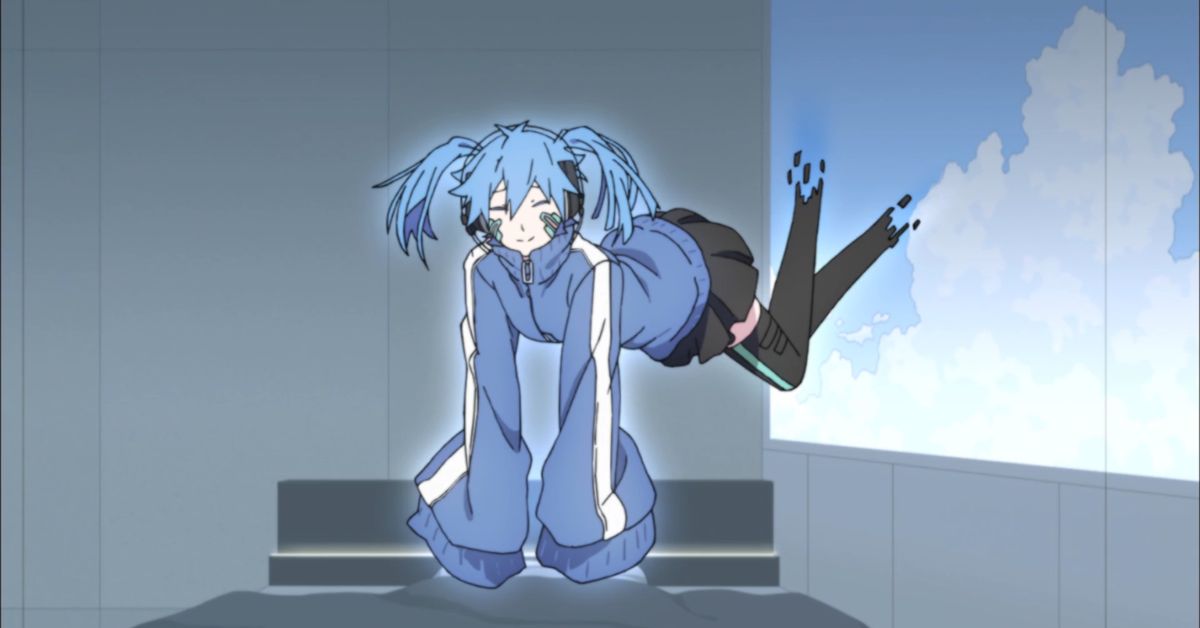 The beloved computer virus, known as 'Ene,' is portrayed as a playful anime girl sporting headphones.
With her cunning ways and knack for causing mischief, Ene is both a skilled hacker and a troublemaker.
Her headphones serve not only as a tool for linking with technology but also enhance her mischievous nature.
As a cyber girl, she resides within Shintaro's computer as the sixth member of the Mekakushi Dan.
However, little do they know that Ene is actually the former schoolmate of Shintaro, Takane Enomoto, who tragically lost her human body two years prior.
Shione Togawa (Sora No Method)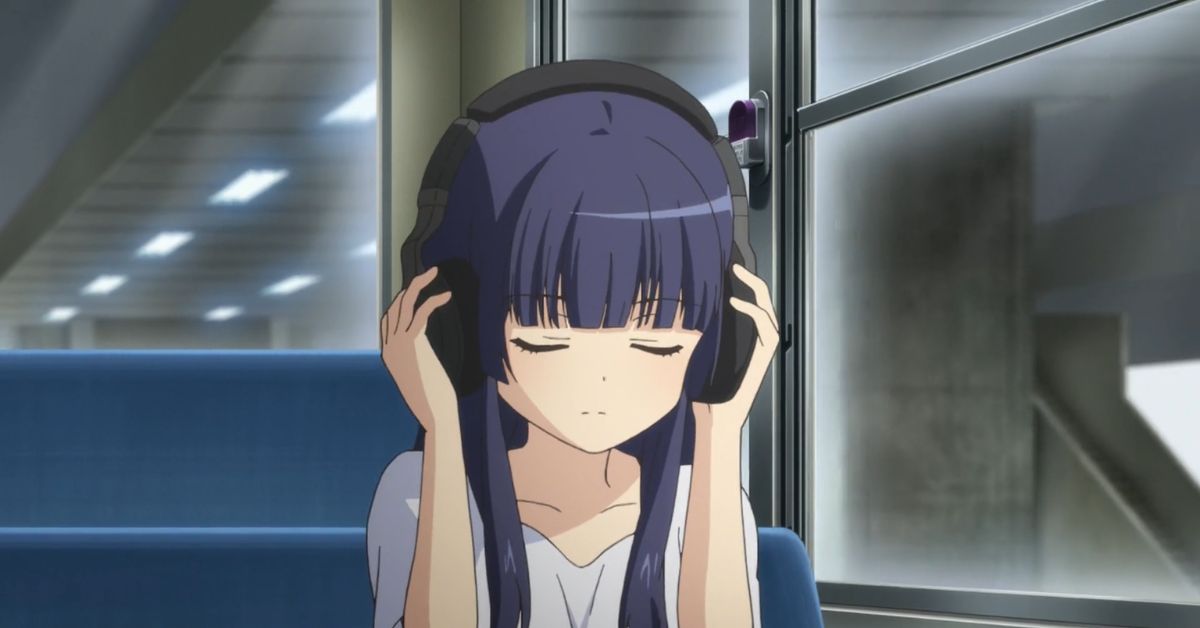 Shione Togawa is one of the main characters in the Sora No Method anime and manga series.
Initially, she was Nonoka Komiya's best friend, but her attitude towards Nonoka changed after the latter moved away without informing anyone.
Shione is known for her serious demeanor and wears headphones most of the time, seemingly to isolate herself from her surroundings.
Koito Minase (Musaigen No Phantom World)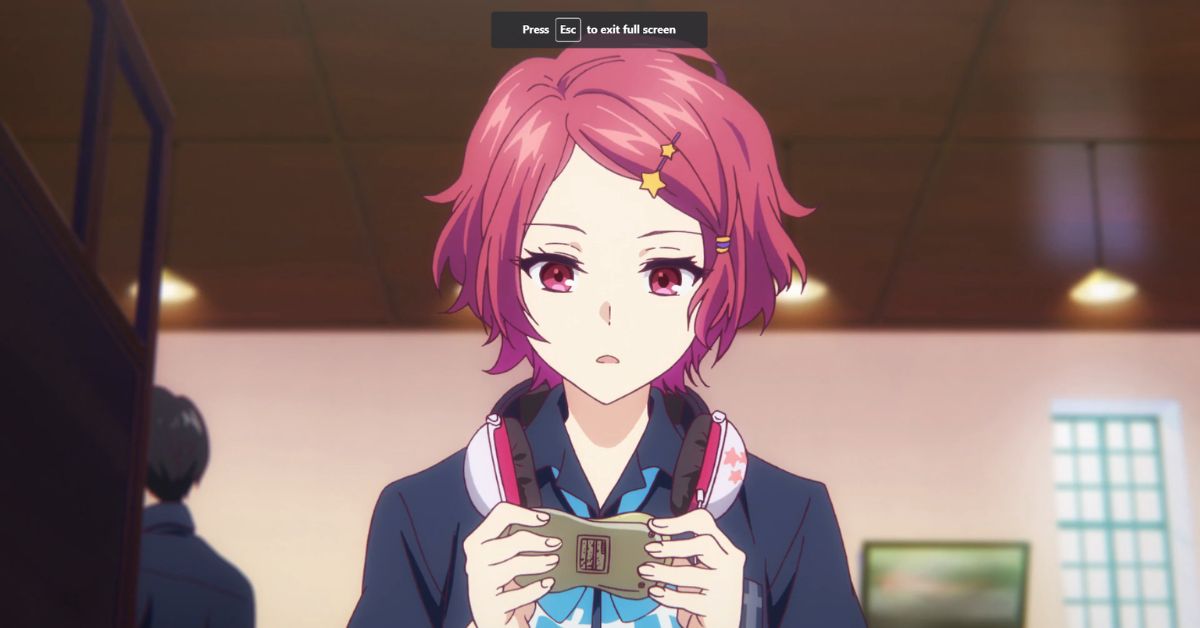 Koito Minase, the gloomy third member of the protagonist's harem, is consistently depicted in the anime series wearing her headphones which seem almost inseparable from her.
Her hair clip, which bears a star-shaped ornament, fails to make a lasting impact as her headphones command attention.
As a teenage girl who hunts phantoms, Koito usually operates independently and prefers to battle them alone.
Asuka Fuji (Shirobako)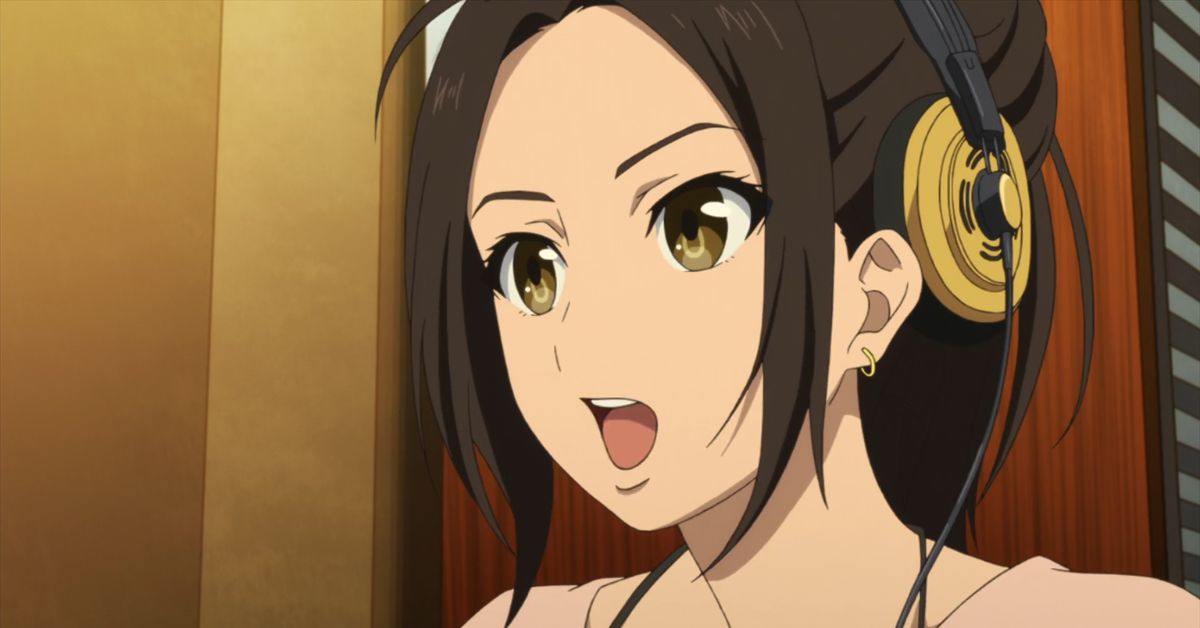 Asuka Fuji, a character from the anime series SHIROBAKO, works as an assistant mixer at an R&B Studio.
She is a notable anime girl known for wearing headphones as part of her signature look.
The headphones are significant to Asuka's character, as they symbolize her profession in the series.
Tomo Oshii (Girlfriend (Kari))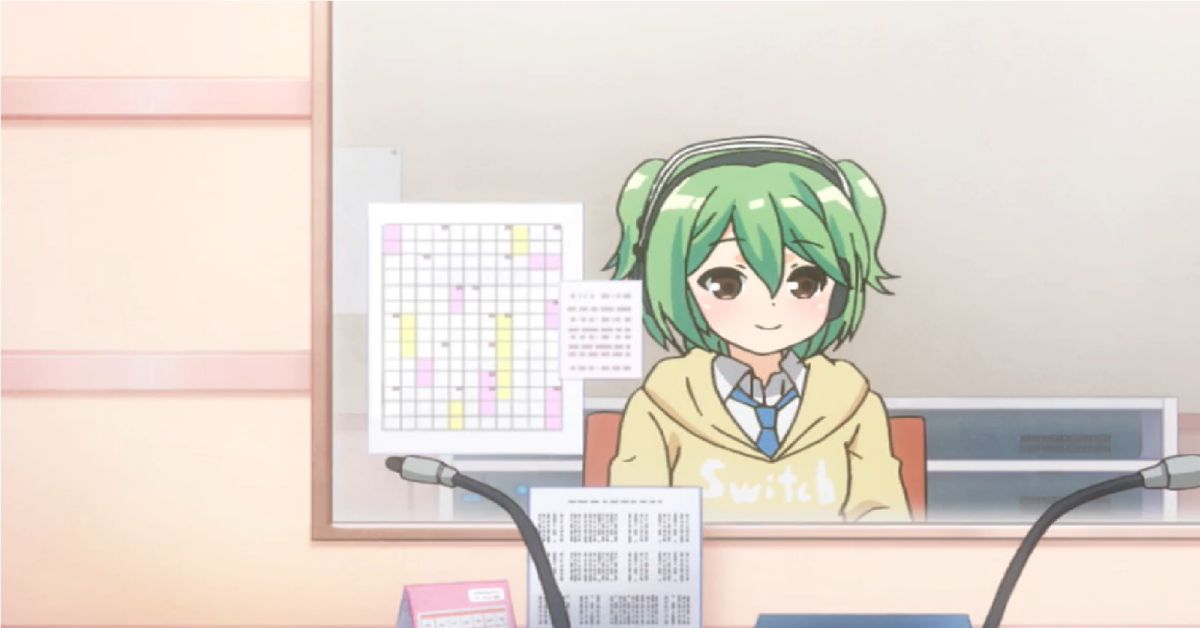 Girlfriend (Kari) is an anime series based on a mobile game, where the story revolves around the struggles of high school girls.
Among these students is Tomo Oshii, who is a second-year student and a member of the broadcasting committee.
With a cute hairstyle, Tomo is definitely an adorable anime girl with headphones!
However, despite her affinity for headphones, Tomo prefers working behind the scenes and isn't often seen on open broadcasts.
Meika Daihatsu (Punch Line)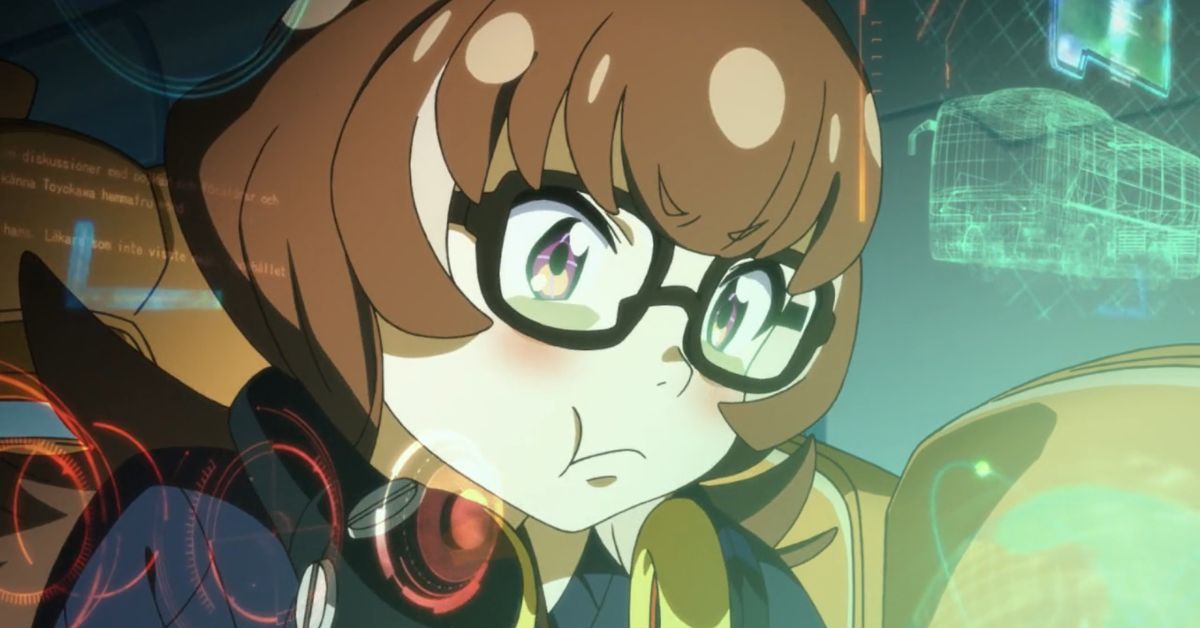 Meika Daihatsu is one of the main female characters in the anime series Punch Line.
Meika has a deep passion for inventing things, which reflects in her name that translates into "the great inventor."
Her headphones are seen as a symbol of this passion, and their design also provides a clue to her true nature as a mechanical robot.
Futaba Sakura (Persona 5: The Animation)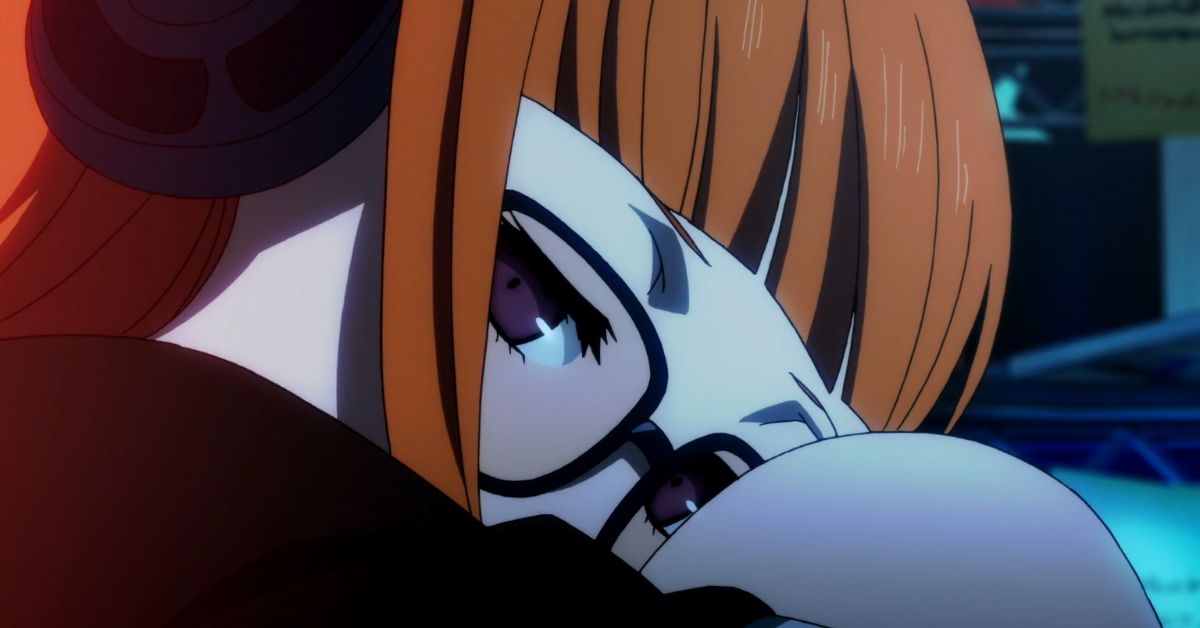 Persona 5 The Animation centers around Ren Amamiya and his newly-formed group, the Phantom Thieves of Hearts, who strive to prevent people from doing wrong by "taking their heart."
Among the group's members is Futaba Sakura, a recluse who has a strong affinity for computers and uses headphones to isolate herself from the outside world.
Despite being part of the Phantom Thieves of Hearts, Futaba's behavior and lifestyle are markedly different from her companions, as she rarely leaves her home and does not attend school.
Izuko Gaen (Monogatari: Second Season)
Izuko Gaen heads a group of experts who specialize in studying oddities, which mainly includes ex-members of the Occult Research Club that she formerly led during her college days.
In the series Monogatari: Second Season, Izuko is famous for her self-proclaimed omniscience and is portrayed as an anime girl wearing headphones, displaying her obsession with technology.
Despite her extensive knowledge and willingness to assist others, her services come at a steep cost: instead of monetary payment, she requires a favor that you will owe her in return.
Super Sonico (SoniAni: Super Sonico The Animation)
Super Sonico's distinctive headphones are an essential part of her image, so much so that she is never seen without them, even at the beach when she's wearing her bathing suit.
As the lead vocalist and guitarist of her band, First Astronomical Velocity, Sonico's dedication to music is evident in her appearance, particularly the headphones that have become synonymous with her character in the series SoniAni: Super Sonico The Animation. 
Saori Himemiya (Sakura-sou No Pet Na Kanojo)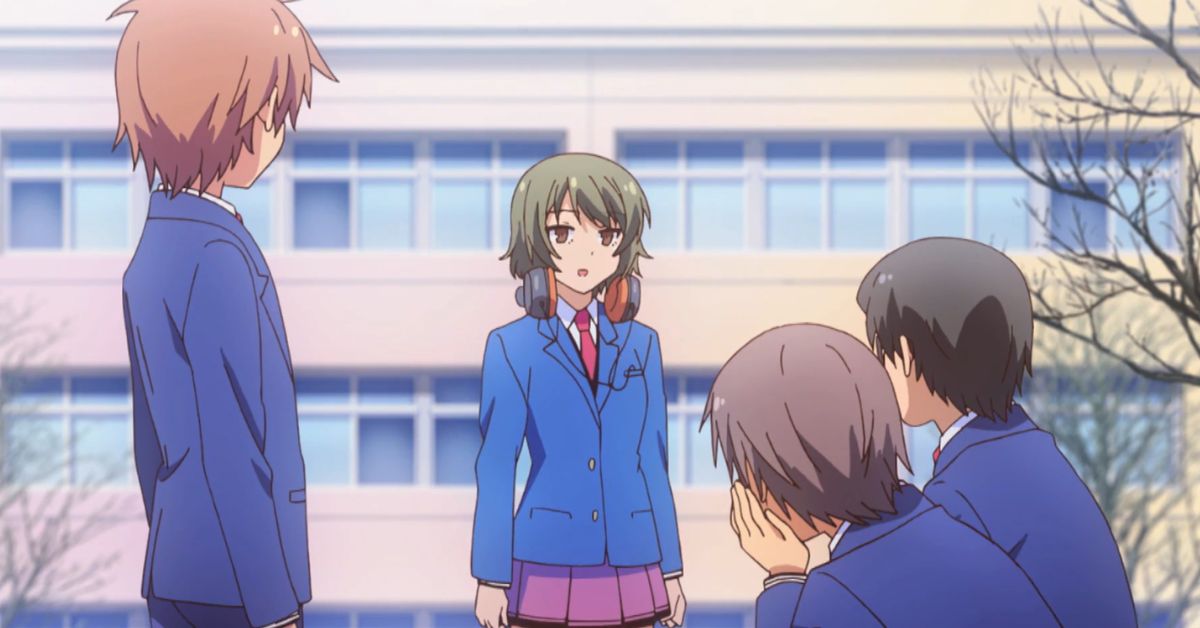 Saori Himemiya is a side character in the anime series Sakura-sou No Pet Na Kanojo and one of the top anime girls with headphones.
Saori Himemiya has a pair of headphones that are custom-designed and full-sized, featuring orange ear pads.
These headphones are made even more distinctive by the engraving of her nickname "Hau-Hau" (which was given to her by Misaki and is exclusively used by her) on the cups.
As a student who aspires to work in the professional audio industry and is surrounded by some of the most brilliant creative minds in her world, Saori's headphones are a fantastic accessory to her overall appearance.
What a list of cute anime girls who like wearing their headphones!
Do you have a personal favorite by now?
Join our Discord server to let us know and get the latest anime updates!