20 Cute Anime Boys Who Will Make You Blush
You often see hot, sexy boys in most anime series.
But there are also male anime characters who steal our hearts and attention, thanks to their out-of-this-world cuteness!
It may be because of their attitude or their appearance on screen, you really can't help but have this urge to squeeze and pinch them like how you do with your stuffed toys.
Get ready to fall in love with this list of cute anime boys and let's get this started!
Top 20 Cute Anime Boys
Inumaki Toge (Jujutsu Kaisen)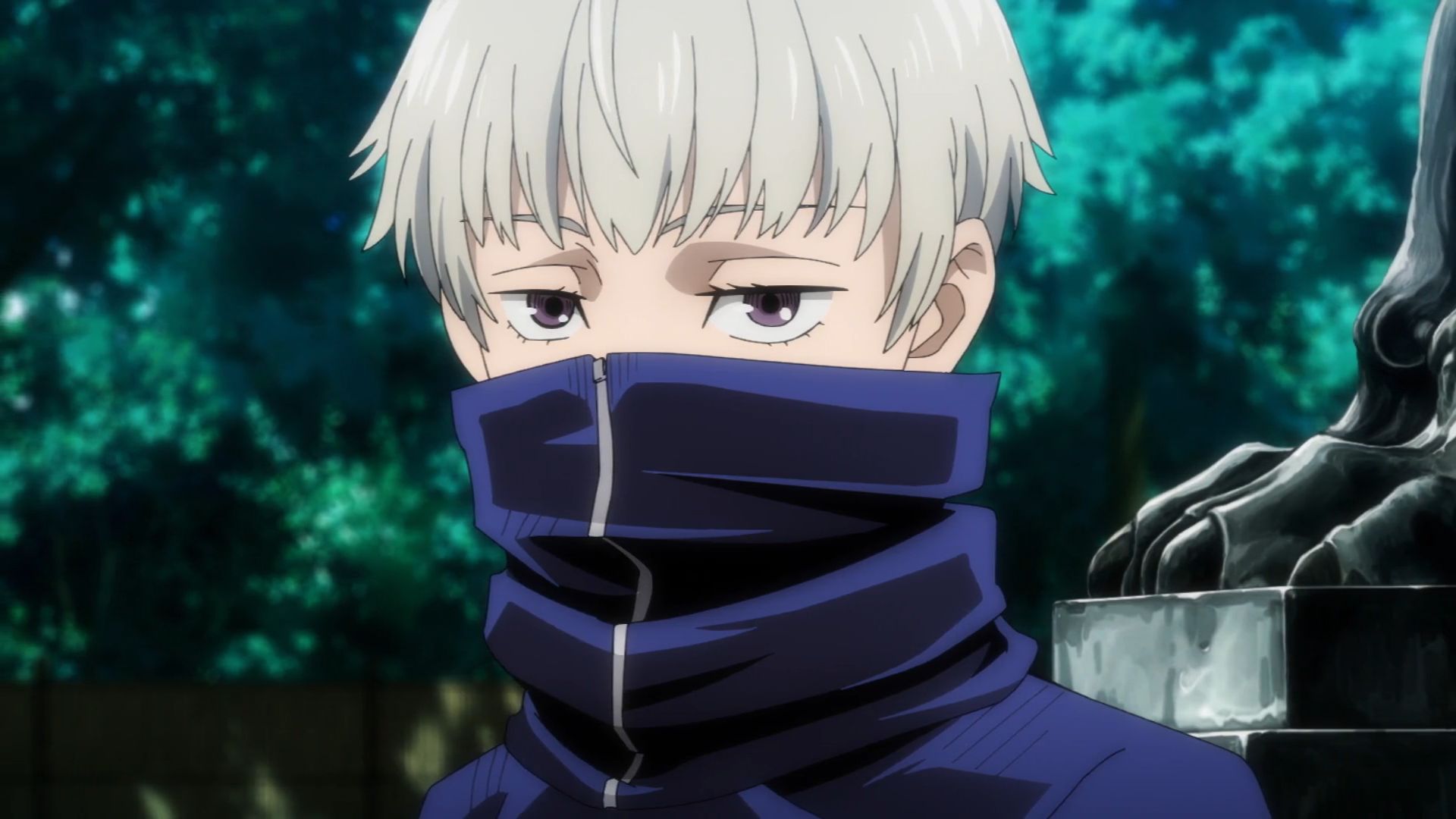 Jujutsu Kaisen is a haven full of diverse characters who'll have you gushing and Inumaki Toge is one of them!
Due to his cursed speech technique, Inumake can't talk like normal people and can only converse using food items like "Kelp," "Salmon," and "Fish Flakes."
From those looks alone, Inumaki certainly is at the top of my list for the cutest white-hair anime boys.
Gon Freecs (Hunter x Hunter)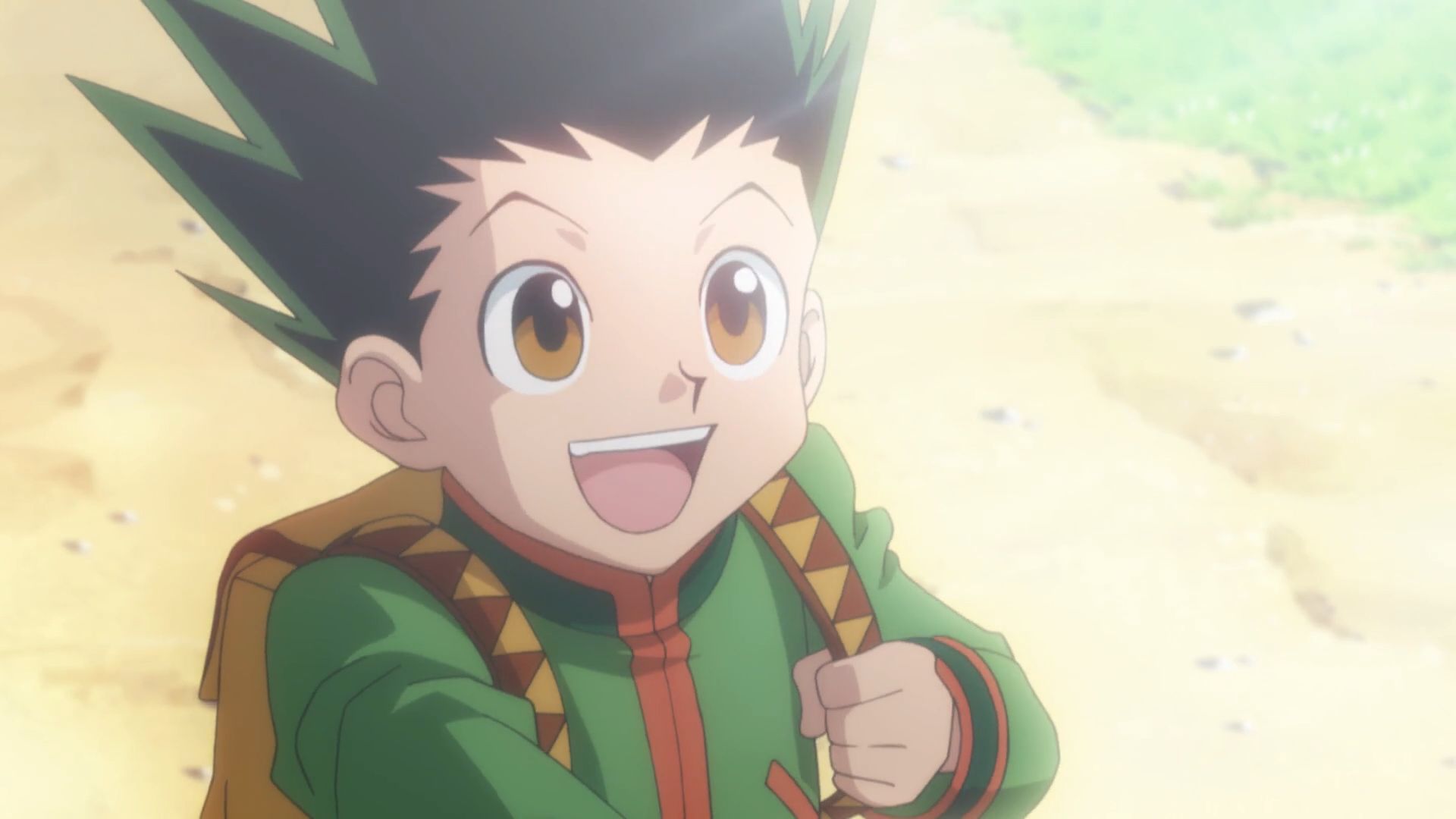 The Hunter x Hunter main character, Gon Freecs, is an ultimate ball of sunshine.
He is a very friendly boy, and this trait of his led him to find his forever best friend, Killua.
Aside from those heartwarming qualities of Gon, he is also a companion to all animals that would approach him.
What a pure, cute boy!
Zenitsu Agatsuma (Demon Slayer)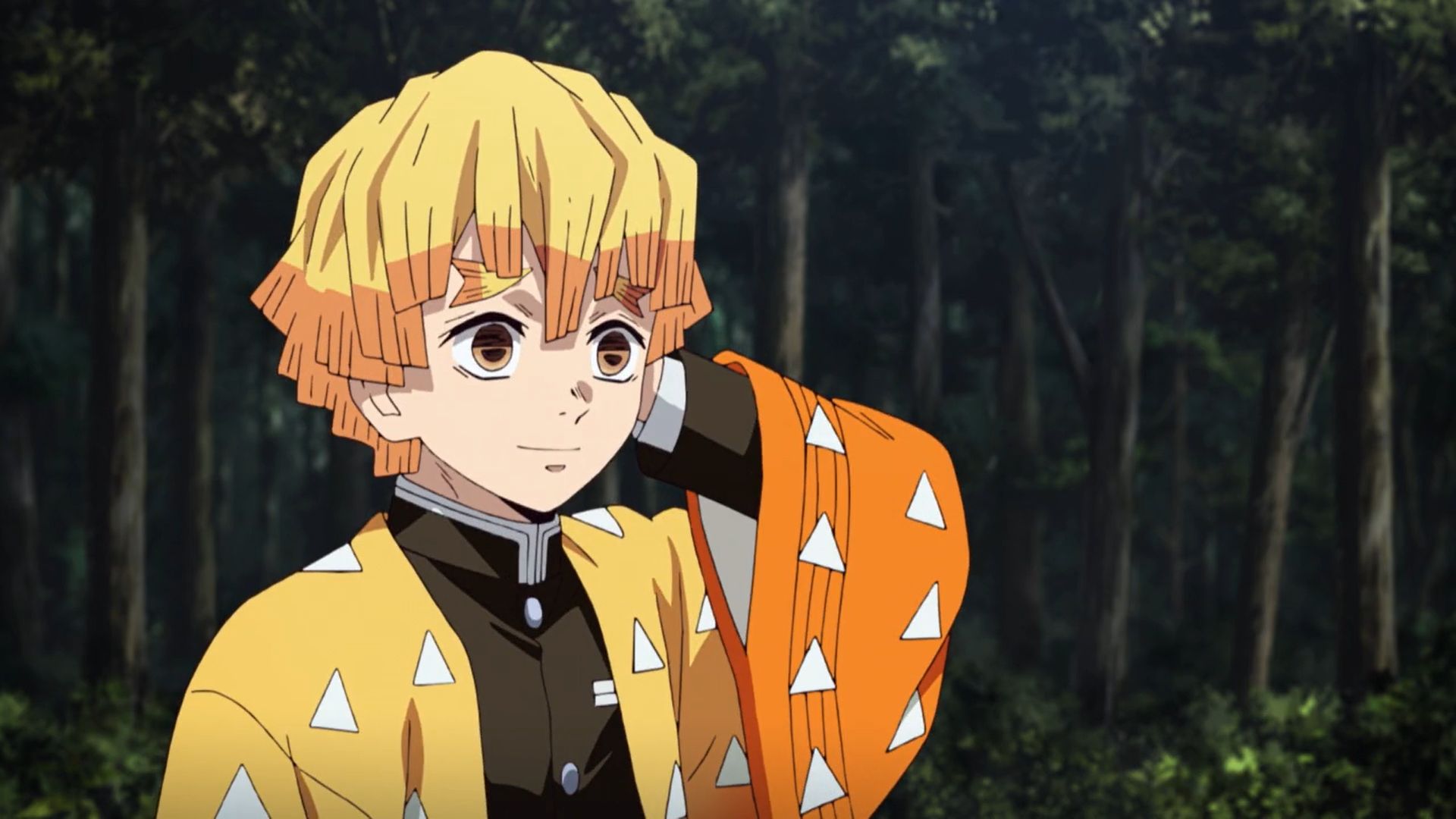 Don't you find it funny whenever Zenitsu screams at the top of his lungs because he's such a scaredy cat?
But anyone who dares underestimate Zenitsu will soon regret it.
He has this murderous aura that will make anyone tremble before him whenever his friends are in trouble, especially the love of his life, Nezuko!
Monkey D. Luffy (One Piece)
This list of cute anime boys got it all, even the famous pirate of all, Monkey D. Luffy!
He's one of the naive and quite ignorant anime boys that you would encounter.
But who cares? We all think he's cute!
Izuku Midoriya (My Hero Academia)
For some, Midoriya being nervous at all may look annoying but not for us.
That quirk makes him even cuter!
Midoriya sometimes acts on impulse, leading him to get hurt and injured, but it doesn't worry him for a bit as long as he can save and protect his friends.
Aladdin (Magi: The Labyrinth Of Magic)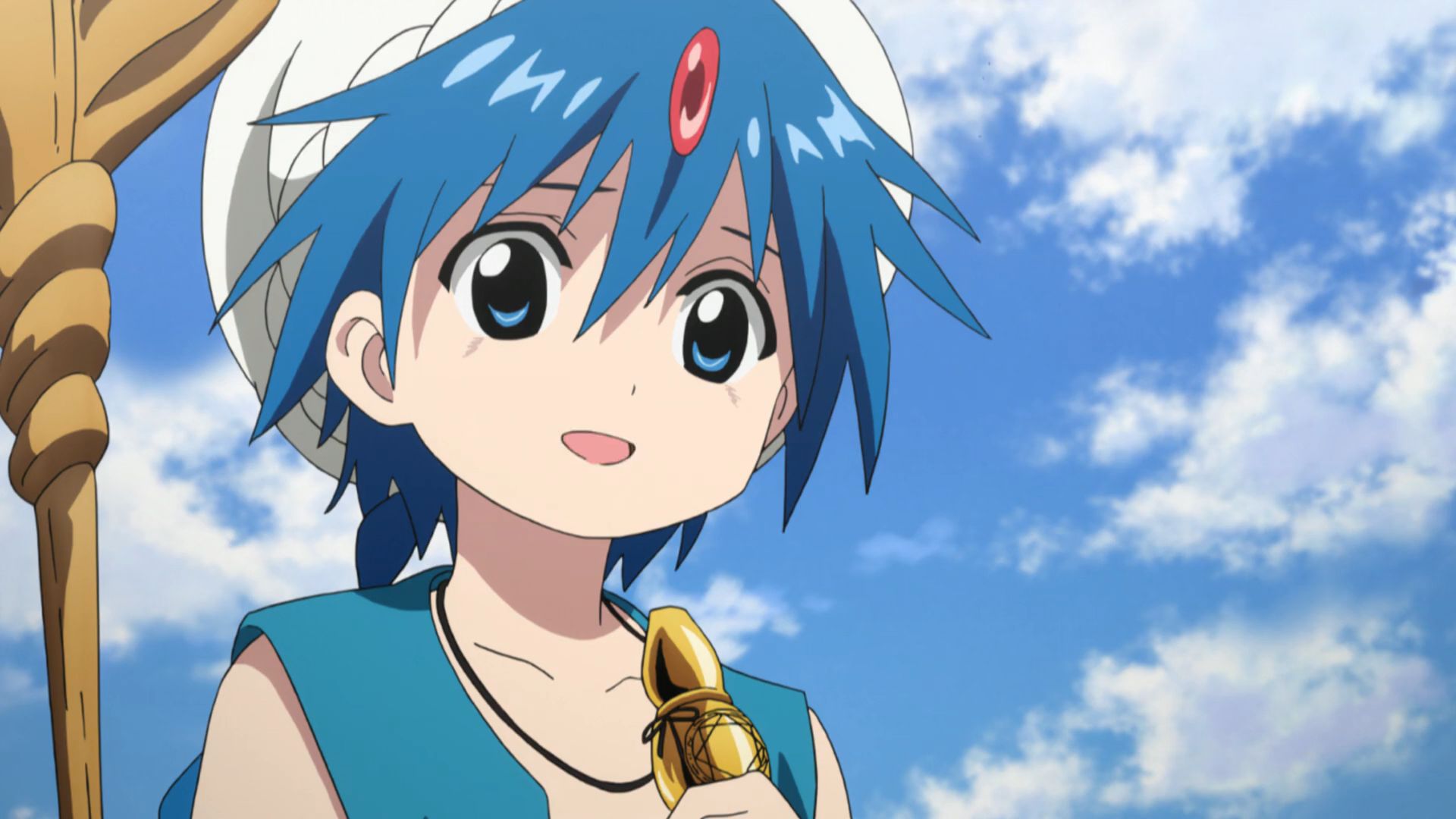 Aladdin is a cheerful anime boy that loves to go on adventures and explore new things.
His outgoing personality can surely steal hearts and make them beat faster!
Armin Arlelt (Attack On Titan)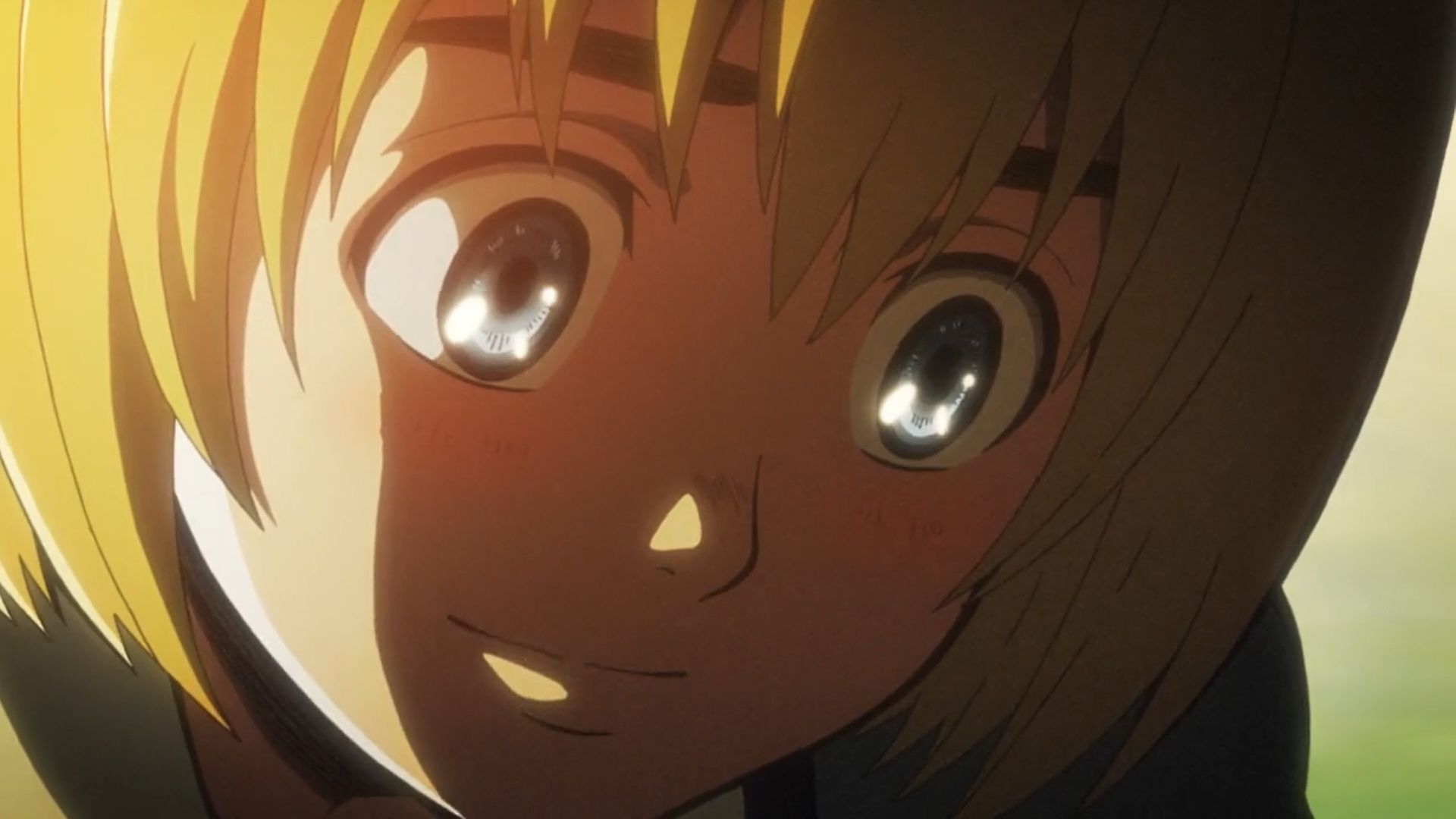 Who doesn't know about Armin Arlelt? I bet no one doesn't.
Armin is one of the most important characters in the series Attack on Titan who has proved himself to be very smart.
He has a timid and awkward personality that makes both Eren and Mikasa want to protect him no matter what.
Juuzou Suzuya (Tokyo Ghoul)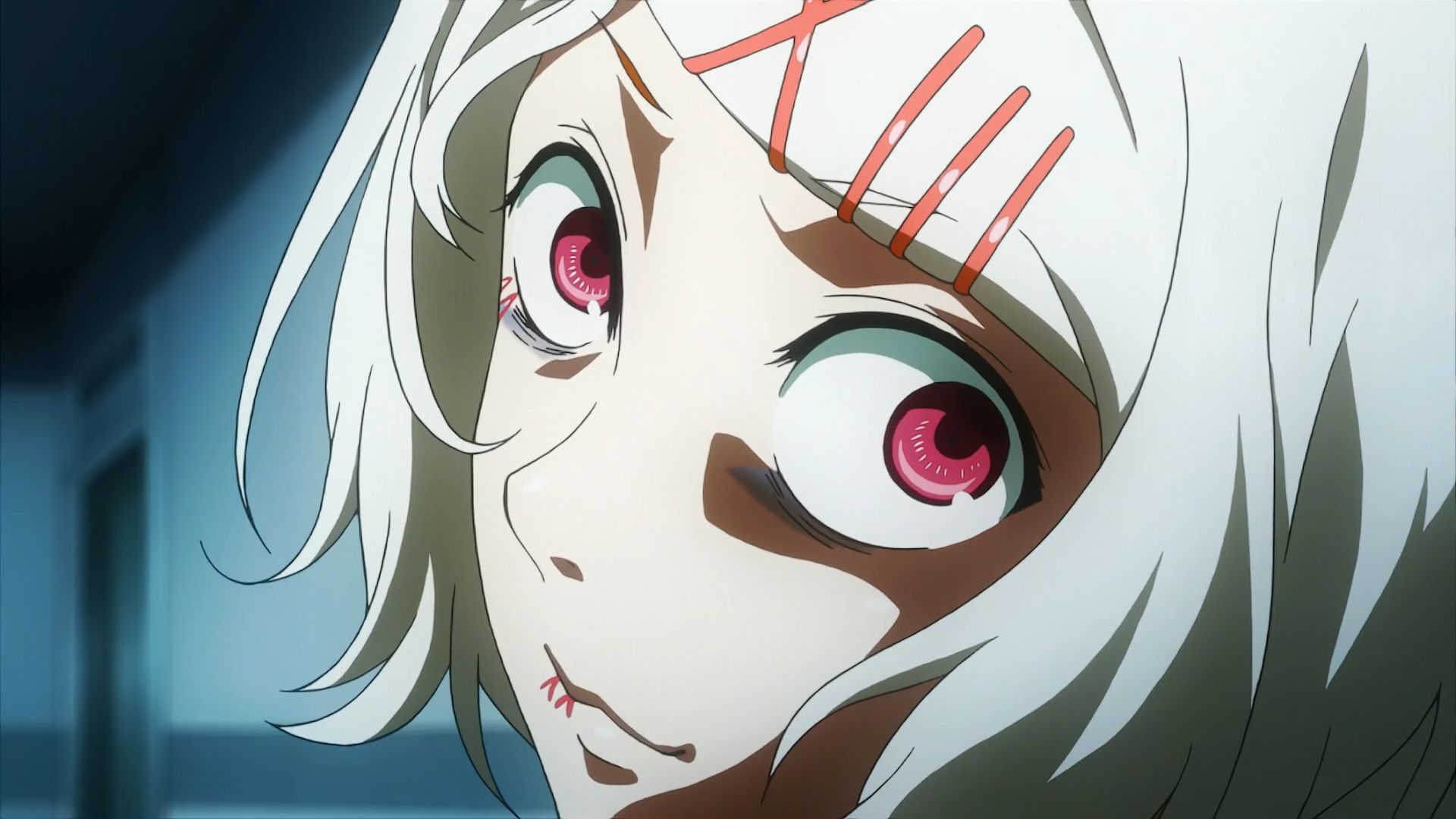 Juuzou Suzuya is a skilled and reliable Ghoul Investigator who works alongside Yukinori.
He may have a cute and playful appearance, but he can be very frightening and twisted to fight against.
Yuu Nishinoya (Haikyu!!)
This short-tempered cutie right here is an ultimate sweetheart outside the court.
Despite his anger management issues, Nishinoya never forgets to take care of his teammates especially Sugawara and Asahi. 
Shouyou Hinata (Haikyu!!)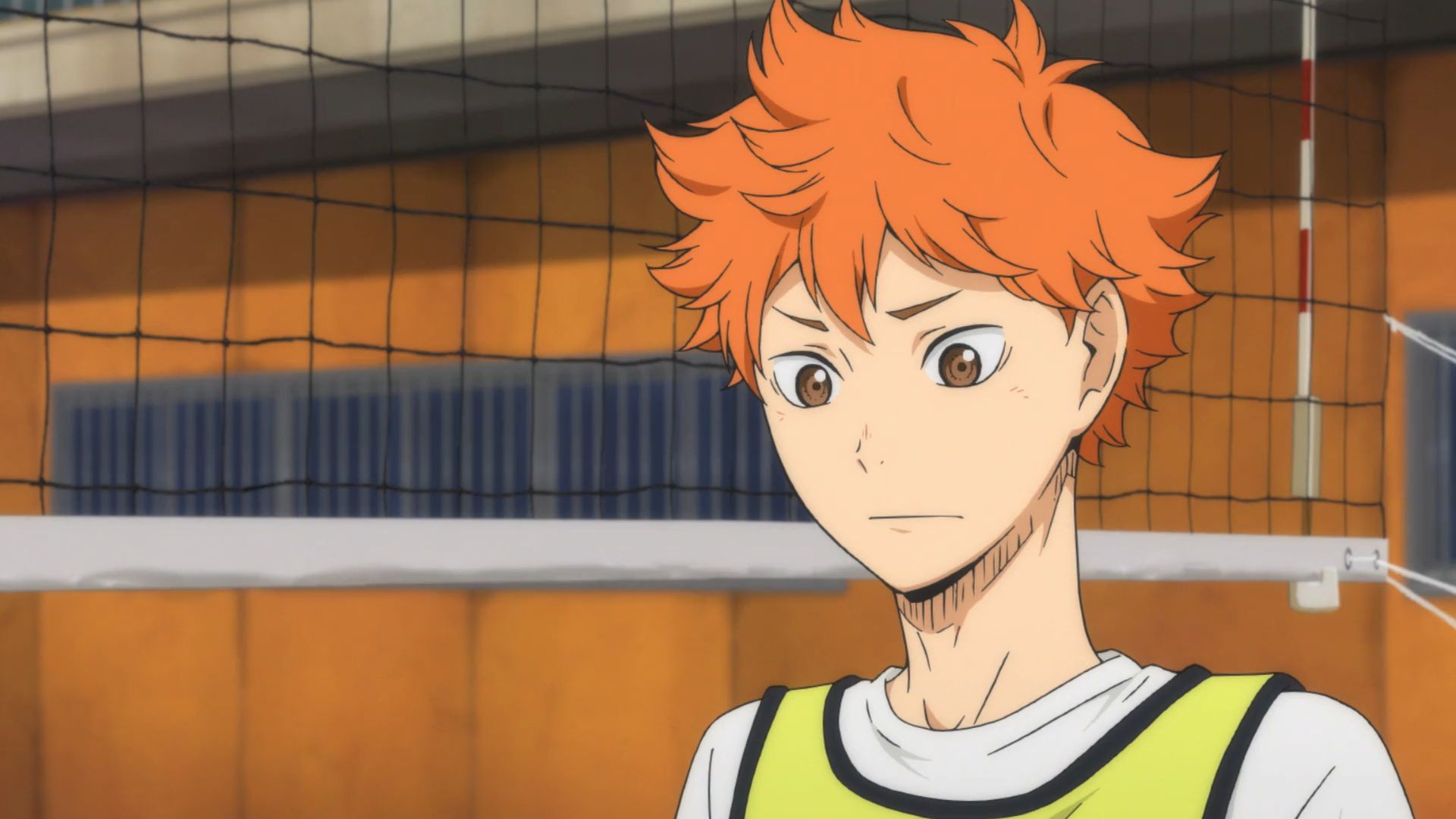 This middle blocker from the Karasuno High volleyball team is a big cutie!
Although Hinata may be known as an energetic character, he tends to be very competitive in anything that concerns volleyball.
But if we were in his shoes, who wouldn't get so competitive when it's our passion that is at stake?
Lag Seeing (Tegami Bachi)
This little, crybaby exudes the ideal kawaii anime character.
I call for cuteness overload!
His gentleness, kindness, and formality are only a few of his likeable traits.
Shou Kurusu (Uta-No Prince-Sama)
Shou Kuruso's mere existence is enough to get all the girls swooning and blushing.
He's an energetic and easy-going guy that attracts people to gather around him and hang out together.
Well, his height is a bit shorter than most anime boys (and he's occasionally teased about that), and he gets defensive over it, making him more adorable!
Ciel Phantomhive (Black Butler)
After the death of his parents, Ciel is expected to take over the business of the Phantomhive family at 13 years old!
But it seemed like this adorable boy didn't mind the big responsibility ahead of him.
As long as he could sip his favorite Earl Grey tea and eat all the sweet desserts in the mansion, Ciel Phantomhive is growing just as fine.
Mikoto Mikoshiba (Monthly Girls Nozaki-Kun)
Mikoto Mikoshiba may appear as a playboy at the beginning, but our cute boy is actually a tsundere.
What happens after he confidently flirts with a girl is that Mikoto instantly gets ashamed and cringes at what he has done!
You'll indeed blush alongside Mikoto when his cheeks start to get red because of self-embarrassment. 
Tetsuya Kuroko (Kuroko no Basuke)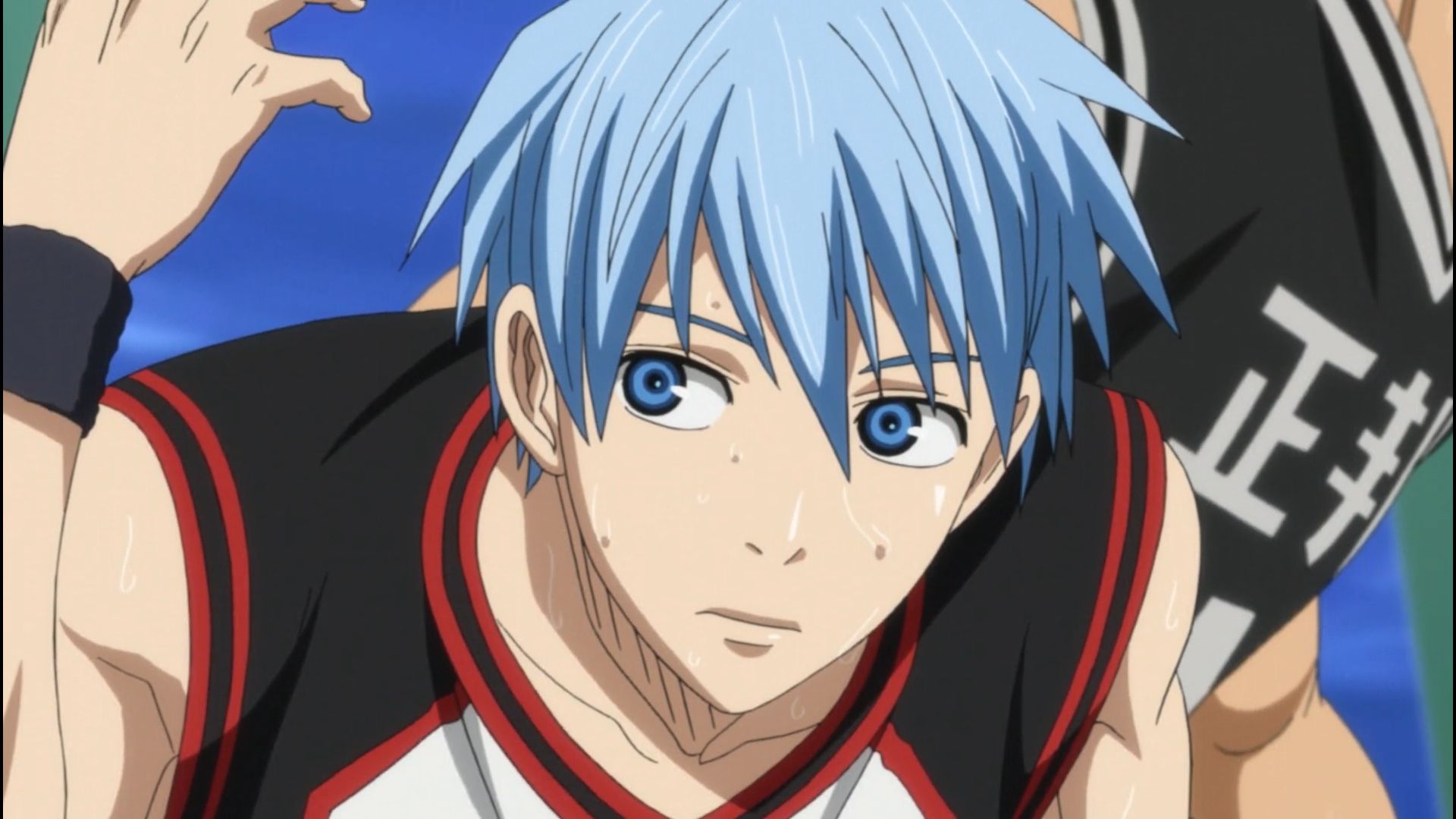 With a height like Tetsuya Kuroko, it was impossible to become a basketball player; but our main character fought for his spot in the team.
Tetsuya's a gentleman, too, which makes us swoon for him even more!
Langa Hasegawa (SK8: The Infinity)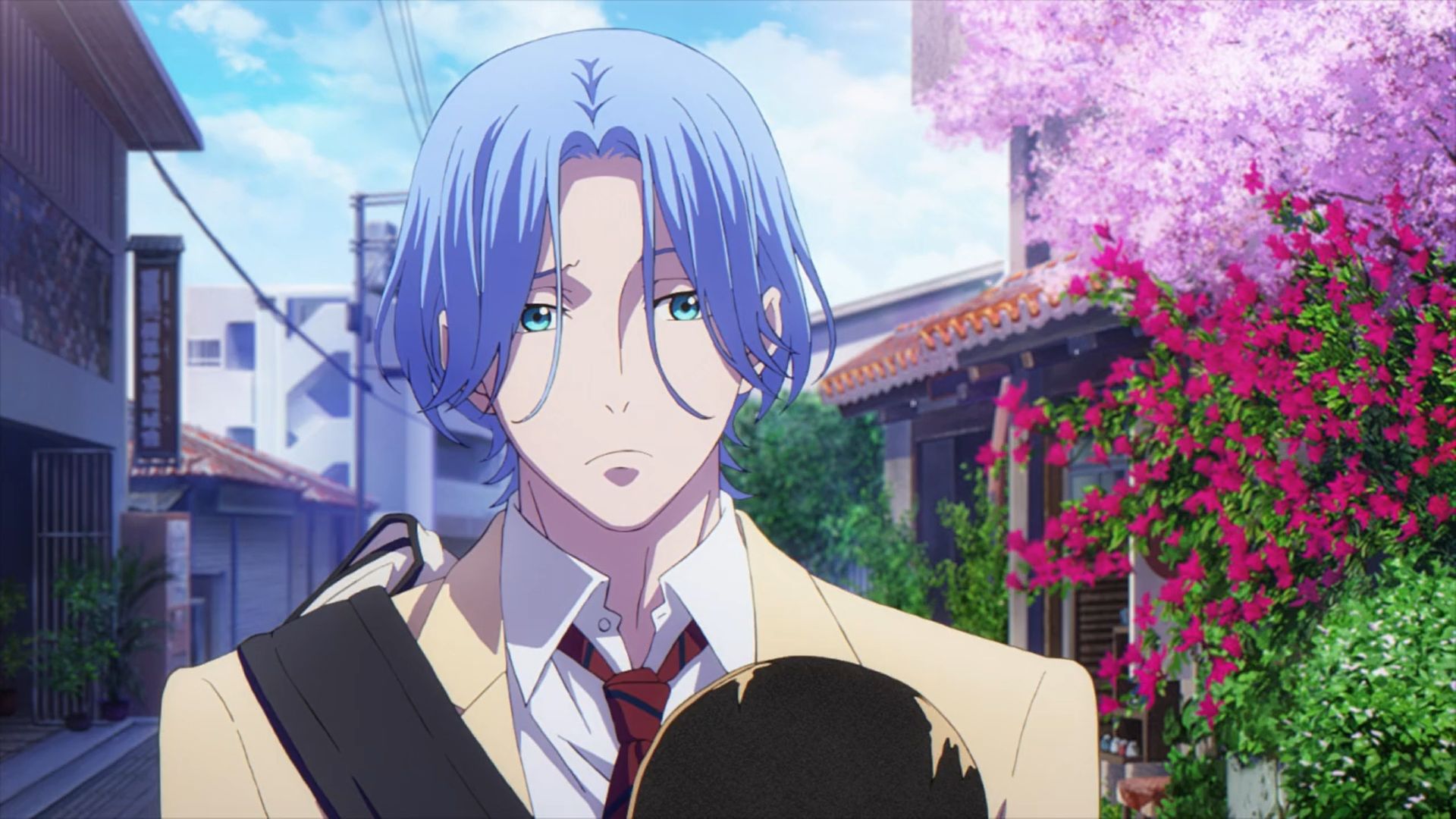 Langa Hasegawa was once a laid-back person at first.
But after hanging out with Reki and skateboarding with him made Langa more energetic than he ever was!
This snow-boy loves two things: eating and protecting Reki with his whole might.
Mitsukuni Haninozuka (Ouran High School Host Club)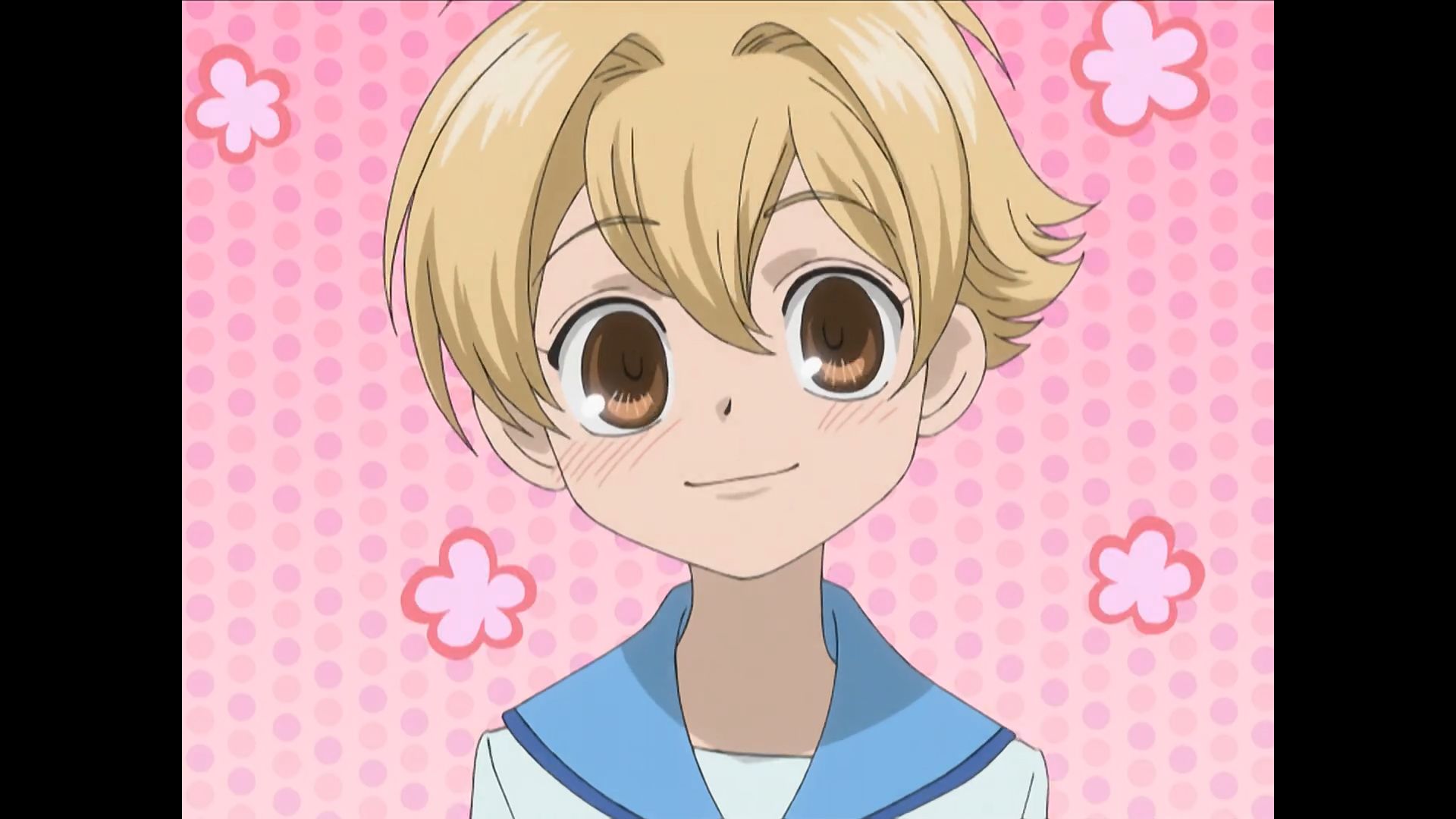 Mitsukuni's face alone can be the definition of cuteness.
Add in his love for sweet food and kawaii stuff, making him more adorable as the series continues.
If he'd invite me for his business in the host club, I won't hesitate and say yes right away!
Who could decline an invitation from such a cute boy like Mitsukuni? No one!
Shouta Kazehaya (Kimi Ni Todoke)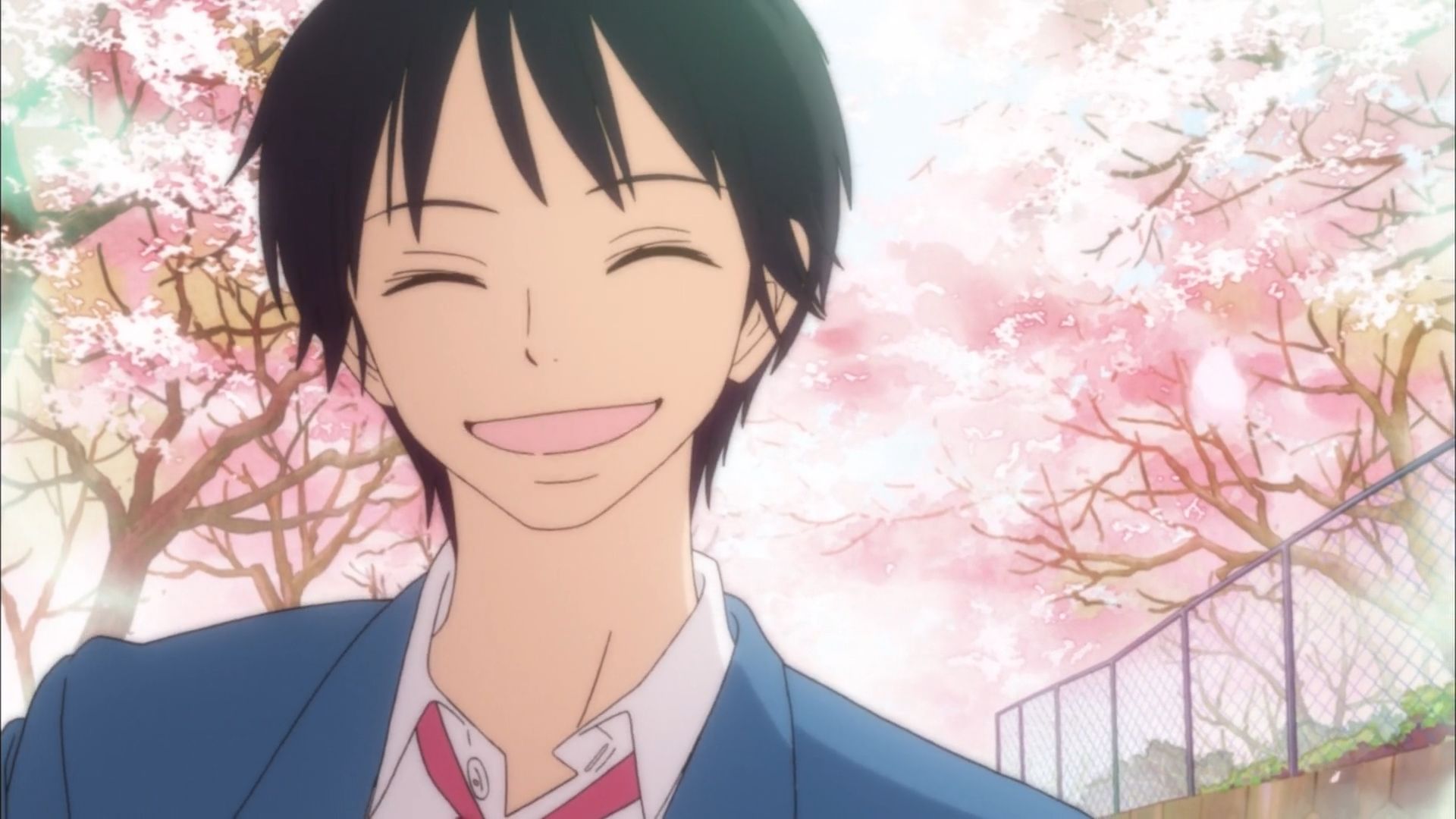 Anyone looking for the perfect boyfriend? Here's Shouta Kazehaya for you!
Oh, that big, brown eyes and wide smile; it's hard not to fall for this good looking guy.
To be Sawako and be Shouta's girlfriend is the ultimate dream!
Luck Voltia (Black Clover)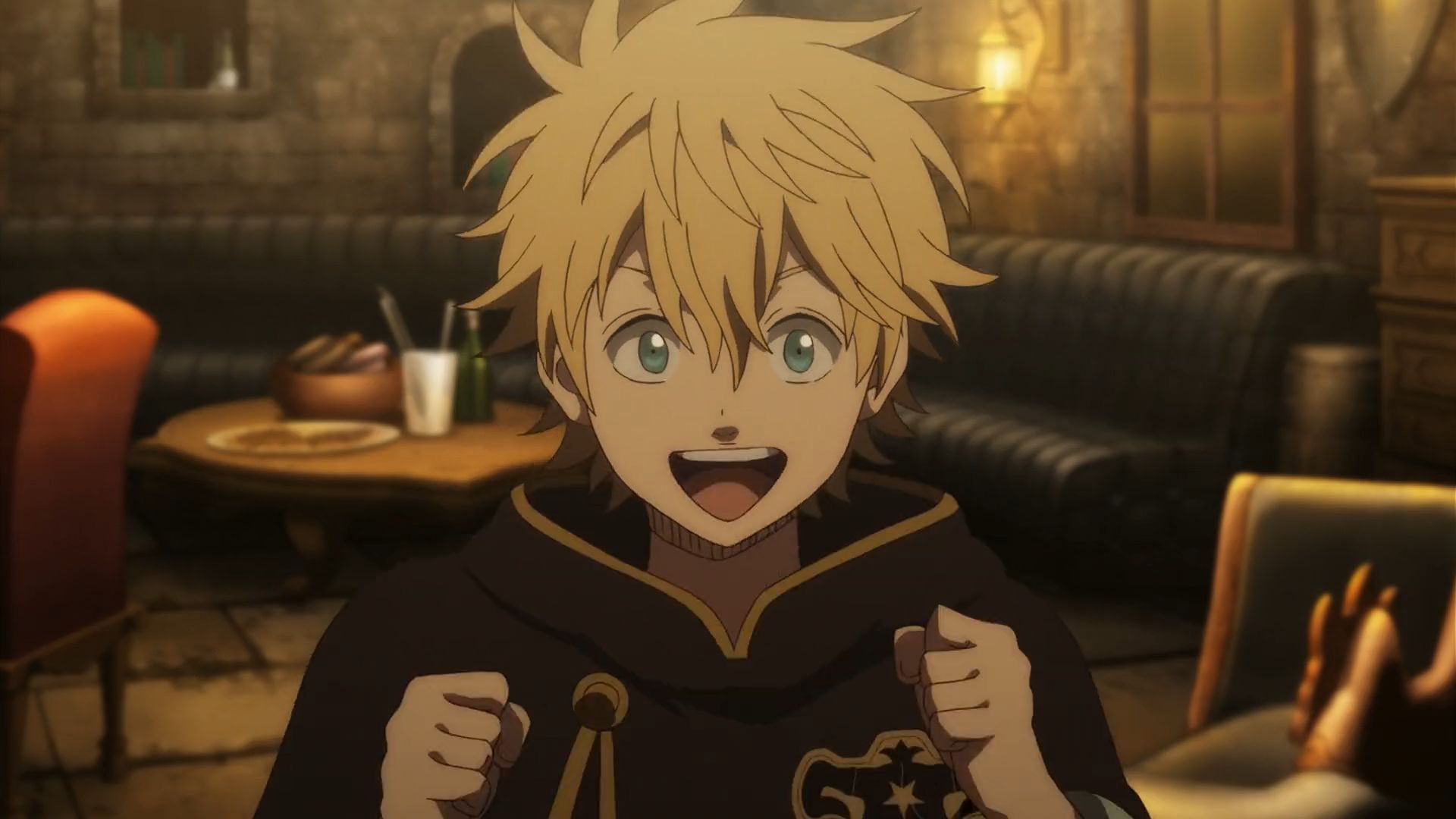 Despite being a fighting maniac, Luck is always cheerful, making him one of the cutest in Black Clover.
He even likes annoying his teammates, particularly Magna.
But that doesn't mean that they're enemies; they actually have the strongest bond among the members of the group.
Nagisa Hazuki (Free!)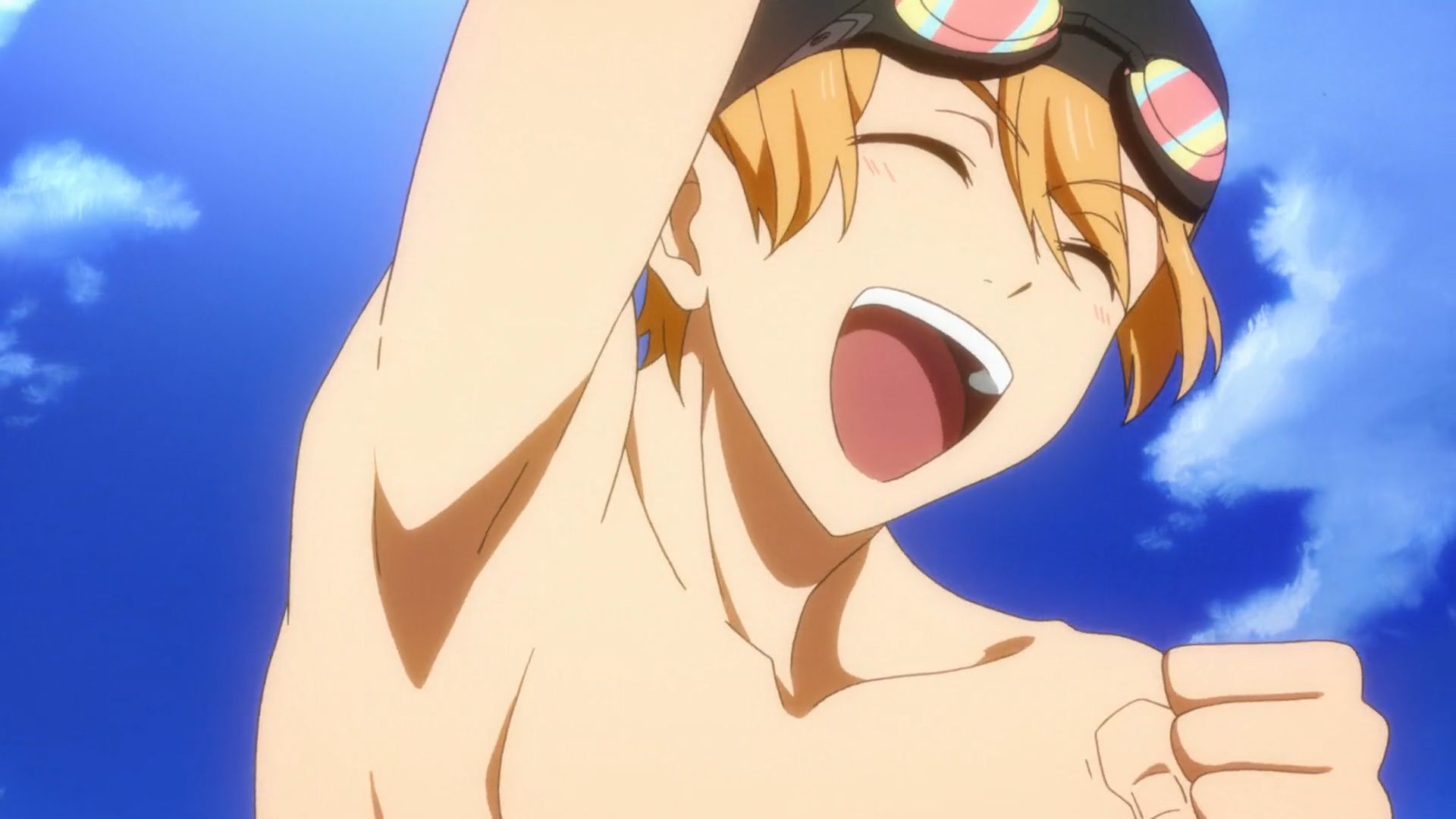 Nagisa Hazuki is a cute boy with an adorable face and charming smile that I couldn't help but blush whenever I see him!
I didn't even mind his childish behavior because we all have our flaws, and that's what makes him more human than being just a fictional character.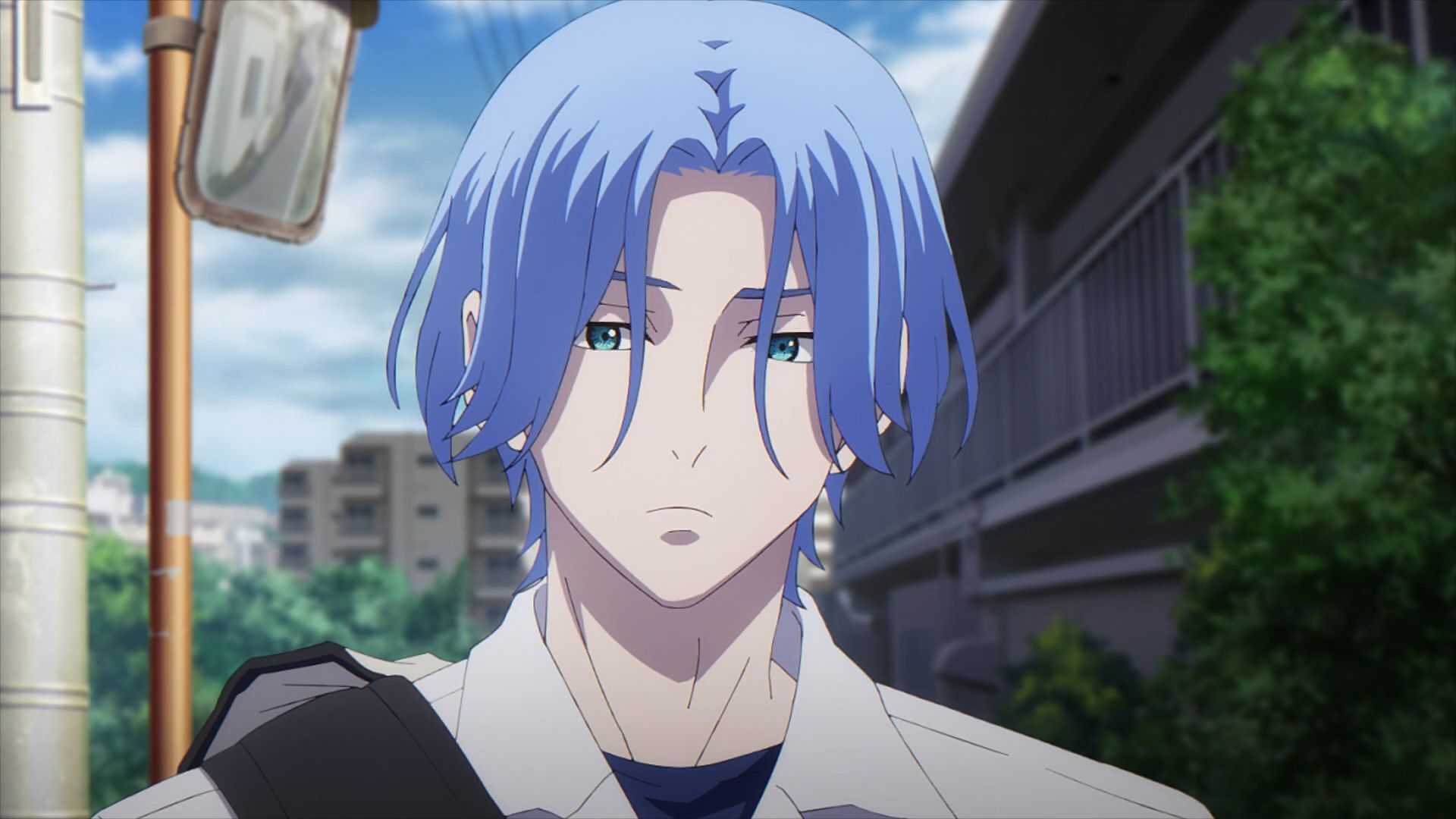 Is your heart still OK from all these cute anime guys?
Let us know which male anime character you find the cutest in our Discord server!