20 Sad Anime Boys Who Have It Worse in Life
In a society where boys are shamed when they show feelings, male anime characters can be exempted from that.
Sad anime boys aren't only depressed, but their characterizations have an actual depth to them.
They've been through hell and are trying their best to see the light at the end of a grueling tunnel.
In this article, we'll get to know some of the most miserable male anime characters who had it worse in life.
Let's meet them now!
Top 20 Sad Anime Boys
Tanjiro Kamado (Demon Slayer)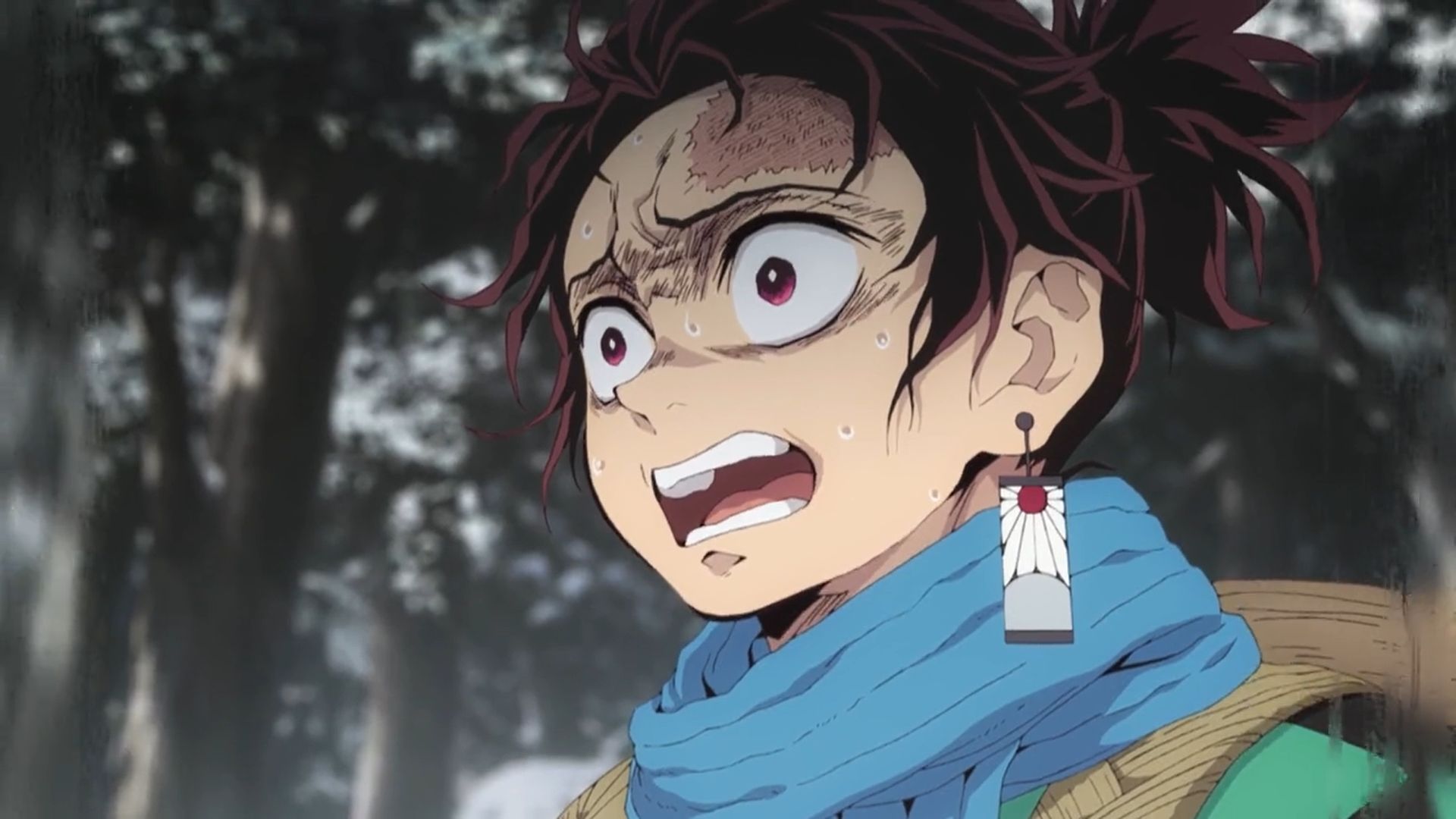 Like some of the other male characters in this list, Tanjiro had a happy yet brief childhood.
Why brief? Because after his trip down the mountain, Tanjiro came back to his home with his mother and siblings all dead and covered with blood!
His beloved sister, Nezuko, had even turned into a demon who wanted to kill him.
Tanjiro's journey would then take off from this traumatic experience.
Eren Yeager (Attack on Titan)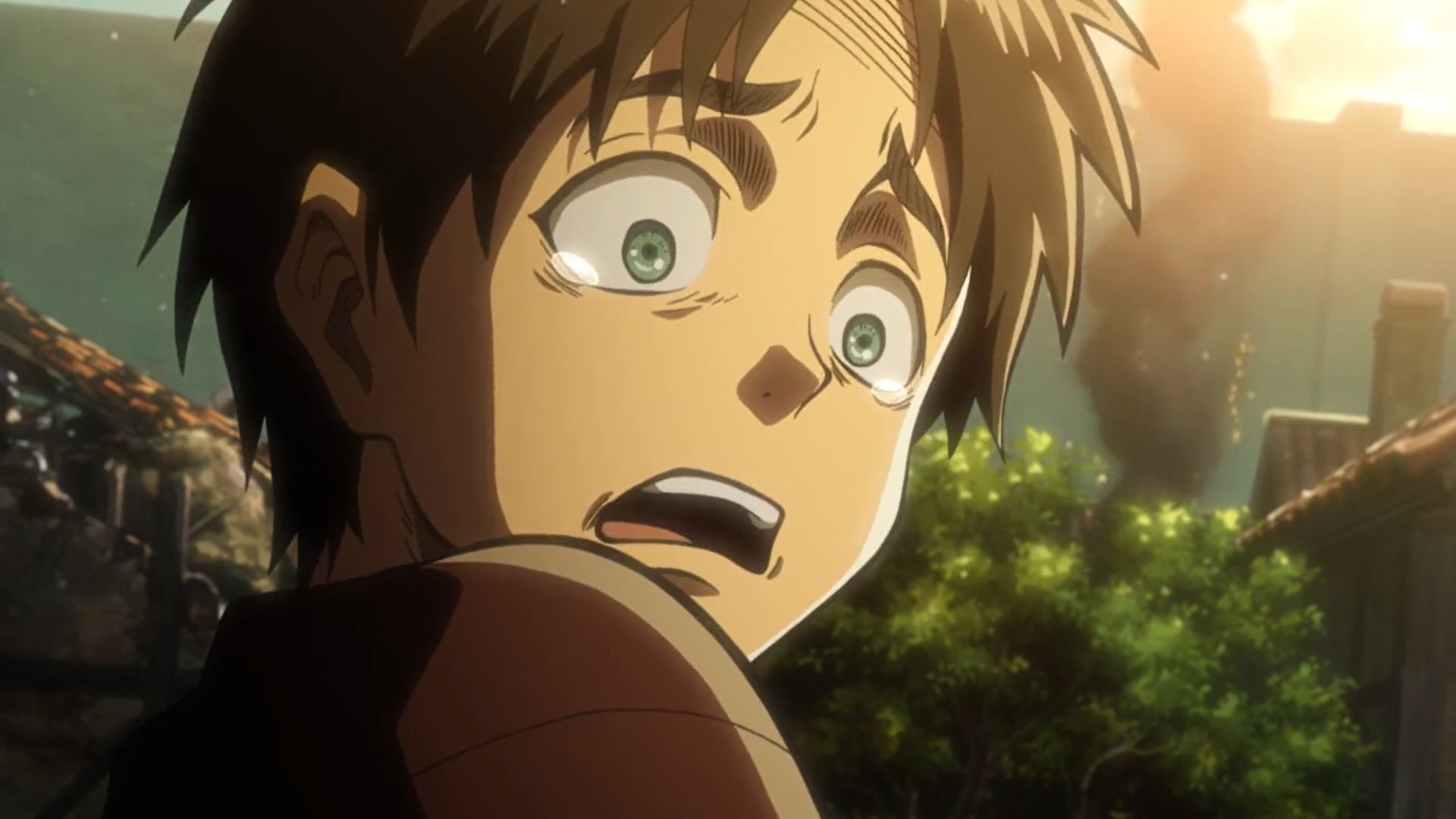 Eren became troubled ever since his house was destroyed and a Titan ate his mother right before his eyes.
Later in the series, he even found out that some of his so-called friends betrayed and used him and his comrades.
Although Eren tried his best to save and free his people, we can see that it did more harm than good.
Ken Kaneki (Tokyo Ghoul)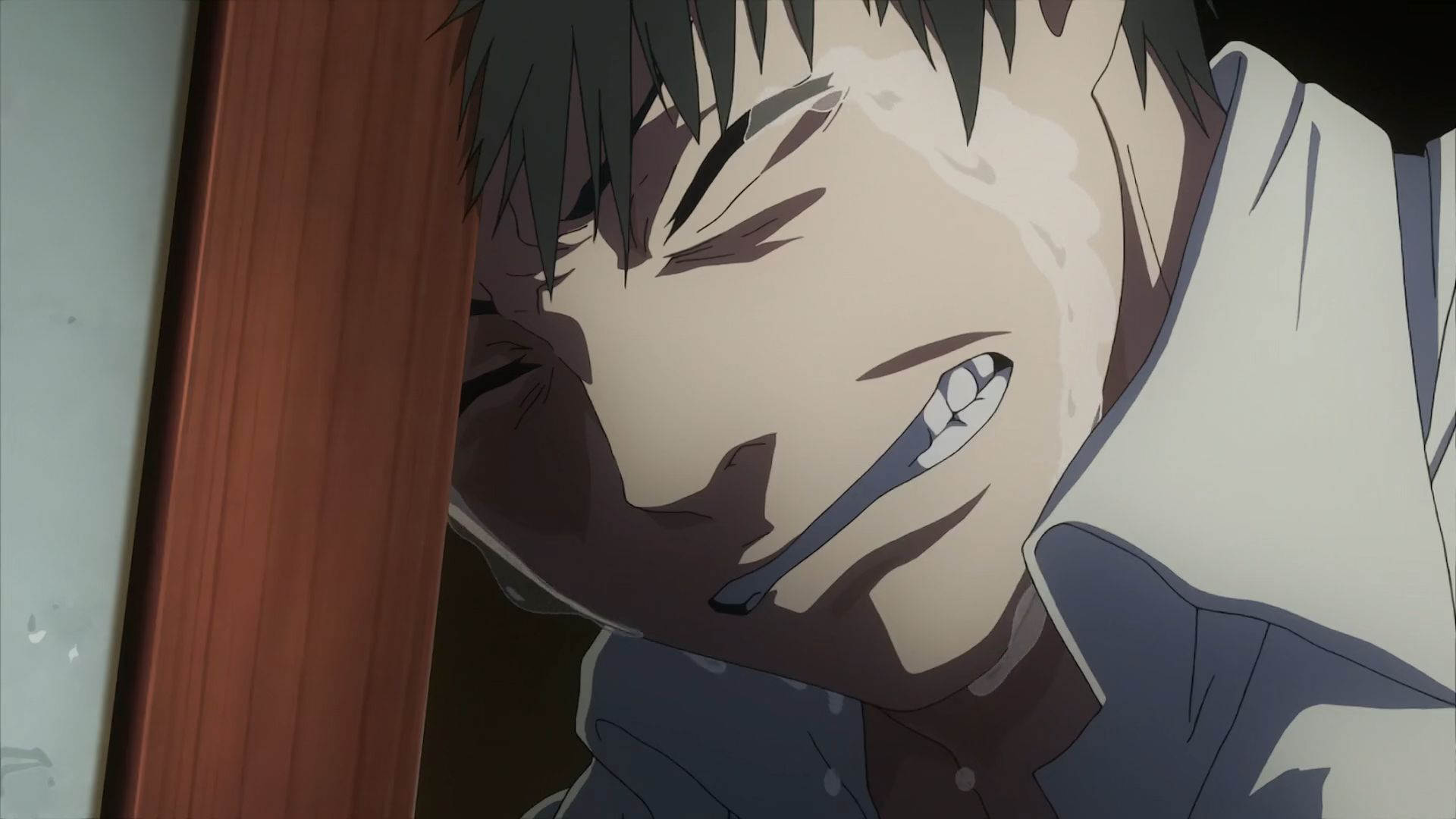 Because of Ken Kaneki's weakness towards intellectual university girls, he fell prey to a ghoul that became his life's turning point.
After Kaneki barely survived Rize's assault, he found out that he turned into a half-ghoul.
This started his misery.
He can no longer eat what humans eat, and the ghoul inside him was hard to tame.
It was indeed a difficult life for Kaneki, having to leave all his loved ones behind in the hopes of protecting them.
Sasuke Uchiha (Naruto: Shippuden)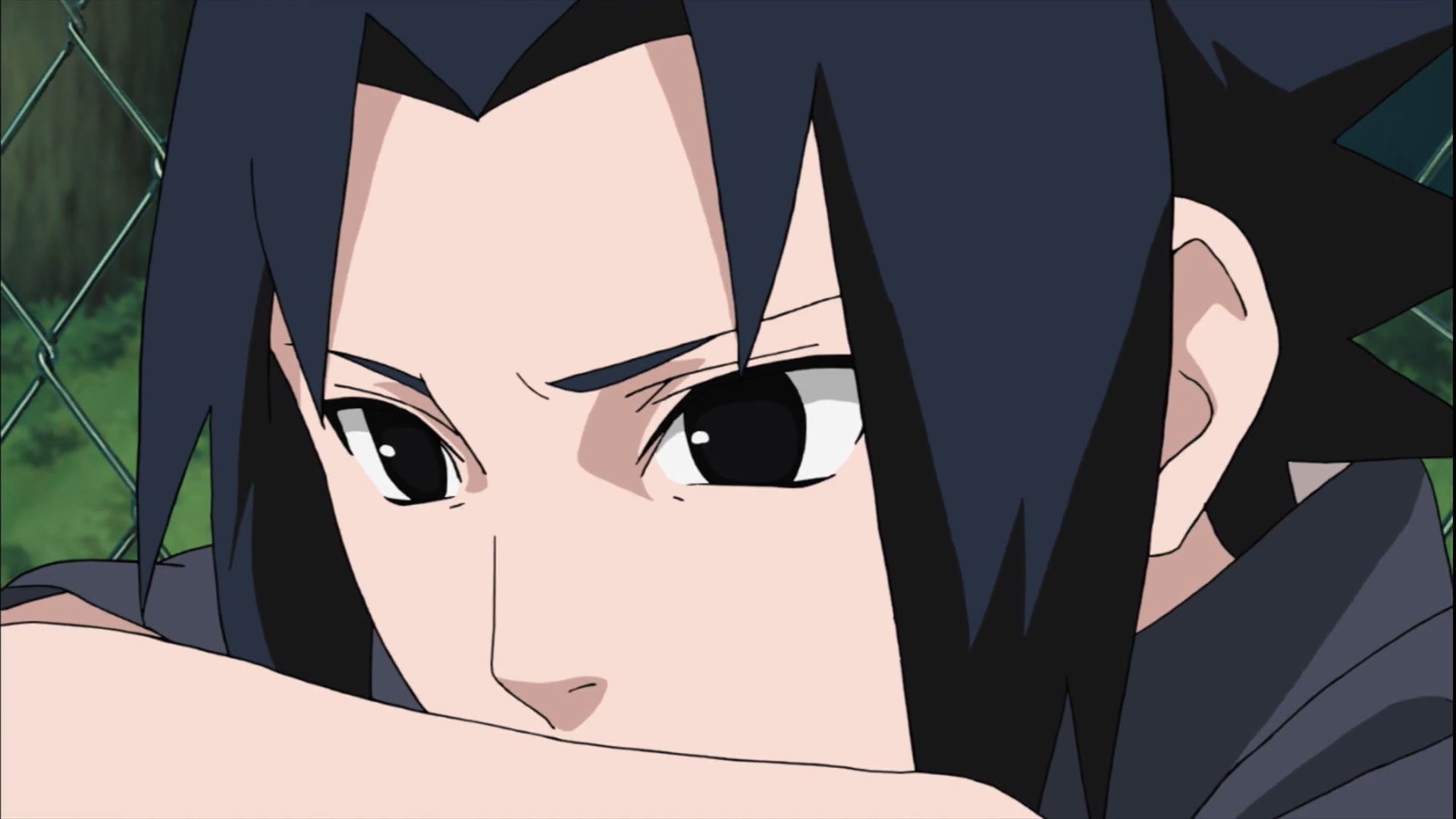 Sasuke had a pretty normal childhood until an unfortunate event plagued his memory.
When his brother murdered his family and everyone in the village, Sasuke was left alone as the sole survivor of the attack.
His brother orchestrated all of this to instill hatred and vengeance in Sasuke.
As a result, this became Sasuke's driving force to continue living. 
Naruto Uzumaki (Naruto: Shippuden)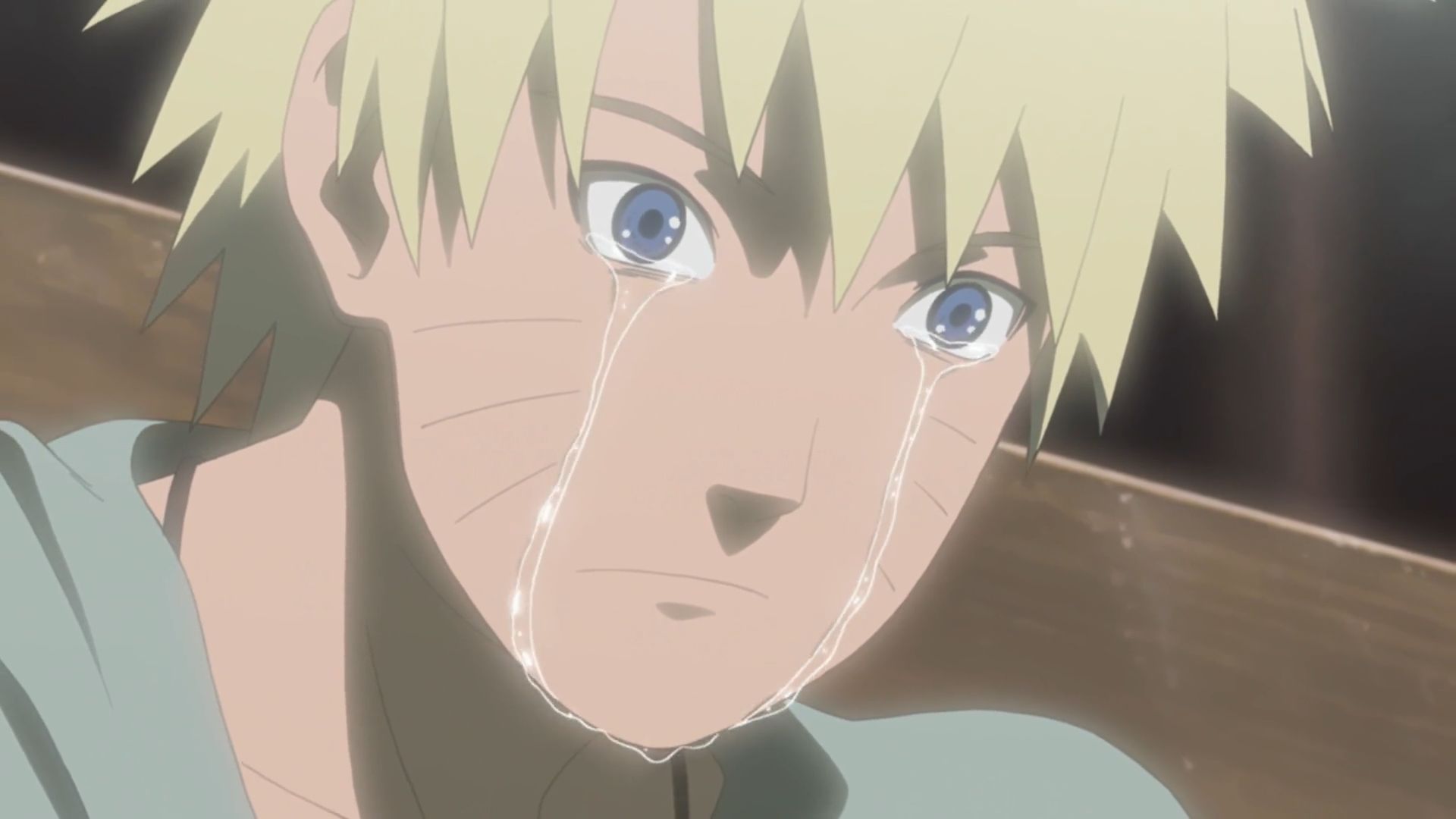 At the start of the series, viewers can't help but sympathize with Naruto Uzumaki.
He had such an unfortunate childhood, where Naruto was so desperate for his townspeople to recognize him as their own.
Naruto Uzumaki was often ostracized by his community, even bullied by his peers!
Edward Elric (Fullmetal Alchemist: Brotherhood)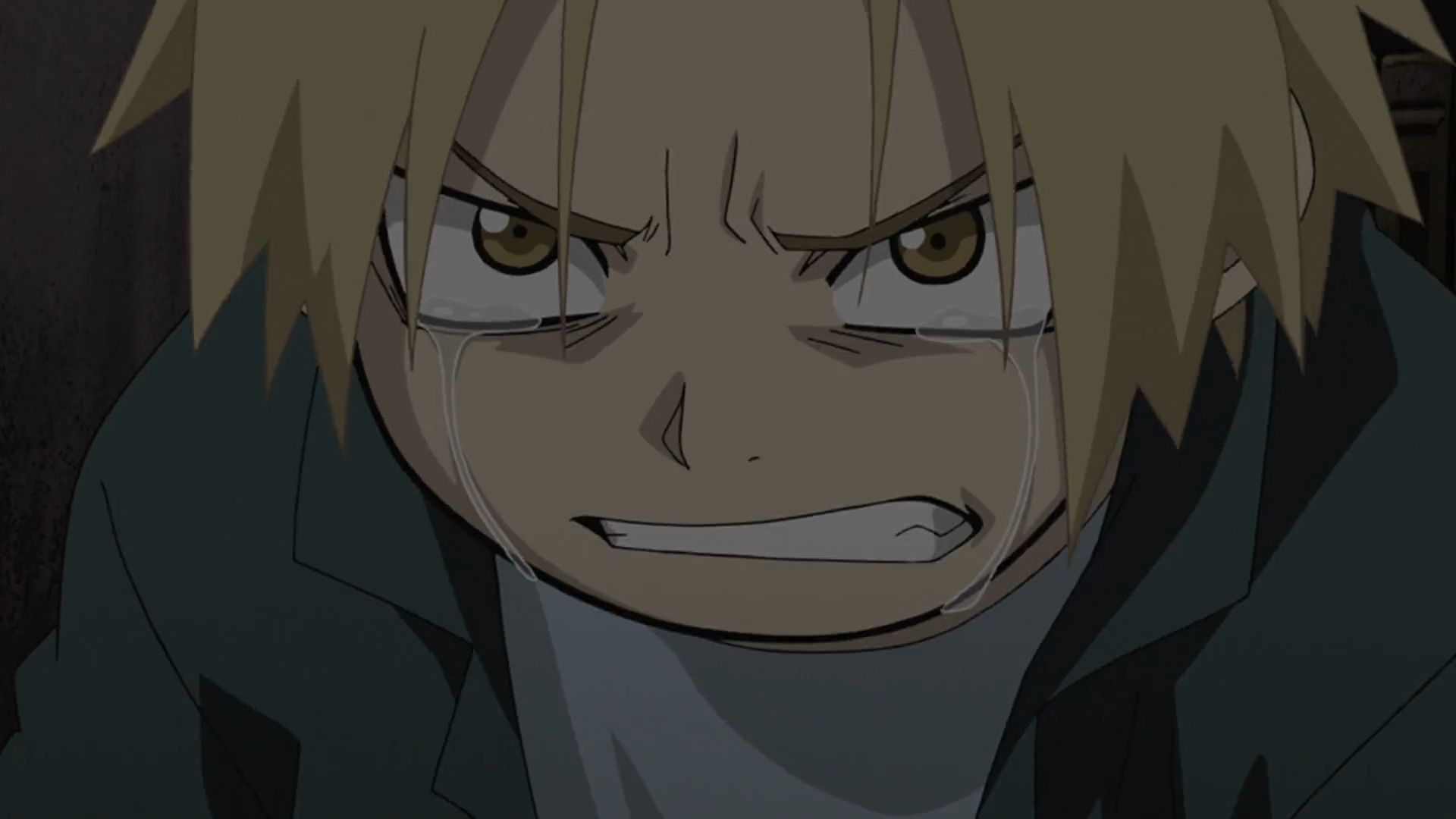 Edward Elric is the oldest between the two siblings, making him responsible for his younger brother, Alphonse.
The two of them became an orphan at a young age after their mother died and their father left home.
In an attempt to bring his mother's life back, Edward decided to perform a taboo practice among alchemists: human transmutation.
This led him to losing a leg and his brother his whole body.
Alphonse Elric (Fullmetal Alchemist: Brotherhood)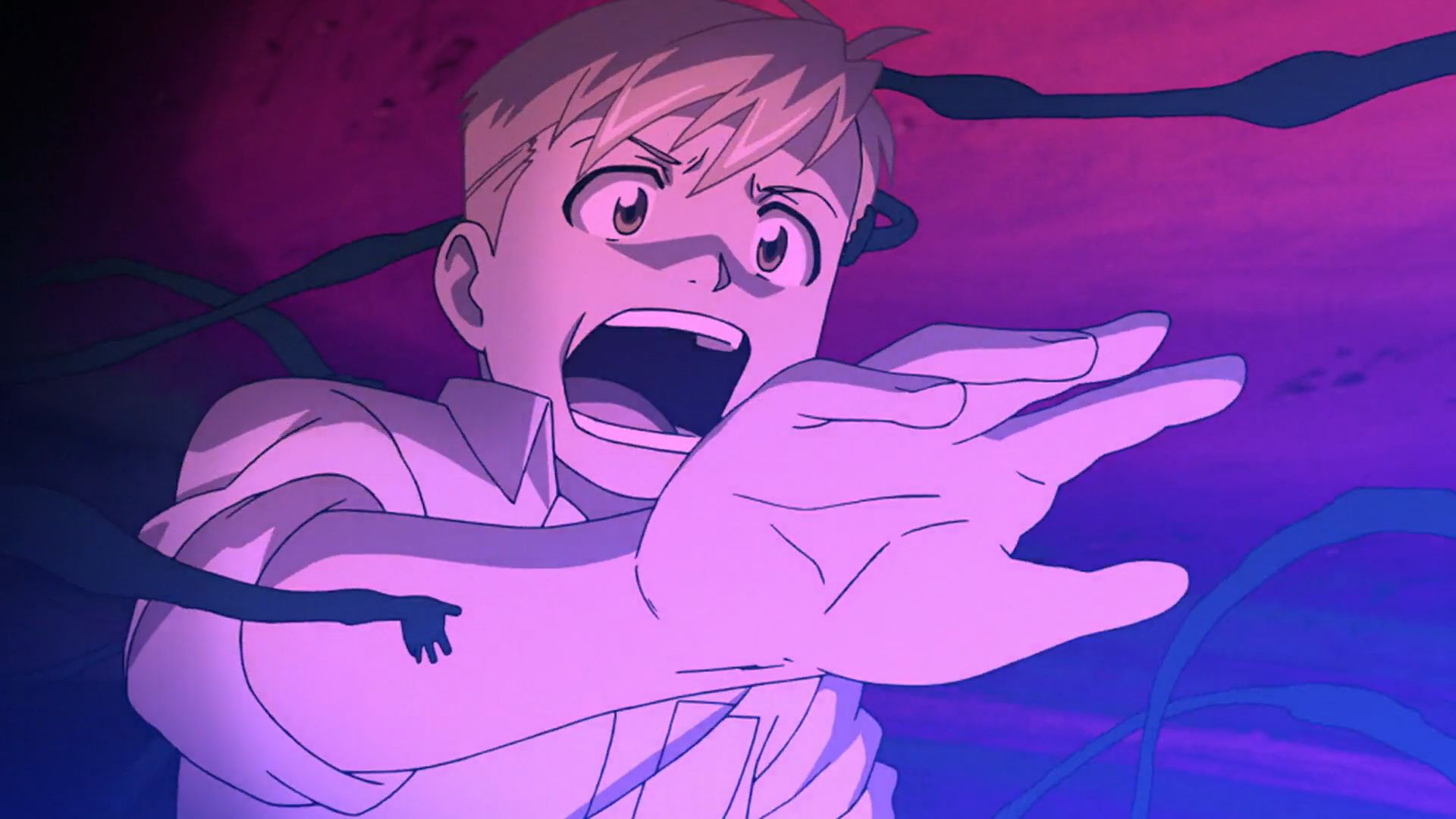 Alphonse Elric, along with his brother, Edward, has survived a lot of tragedies together as they search for a way to retrieve their bodies back.
Losing your body as you try to revive your dead mother back is one of the tragic things to have happened to a child.
And, Alphonse Elric has endured all of that.
Kou Tanaka (Ao Haru Ride)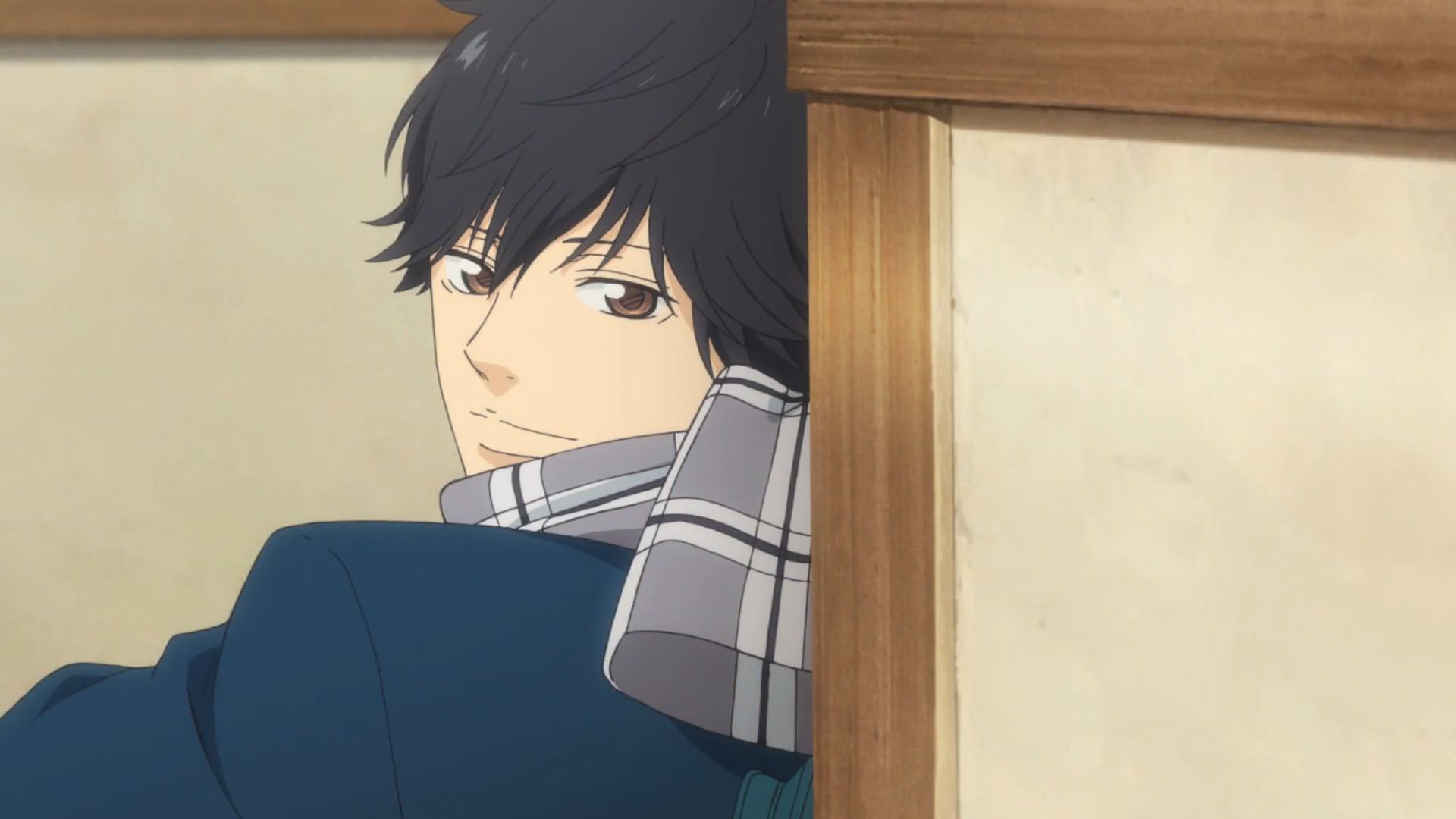 Kou Tanaka had a bright childhood.
He was a bubbly person, even hanging out freely with Futaba, who he once had a crush on.
But everything around him changed when his mother died.
His father didn't take the situation well, and his brother was always busy.
Kou was left dealing with sadness alone.
That was why he grew up with a cold demeanor, making it a sort of shell to protect himself from abandonment and rejection.
Rin Okumura (Blue Exorcist)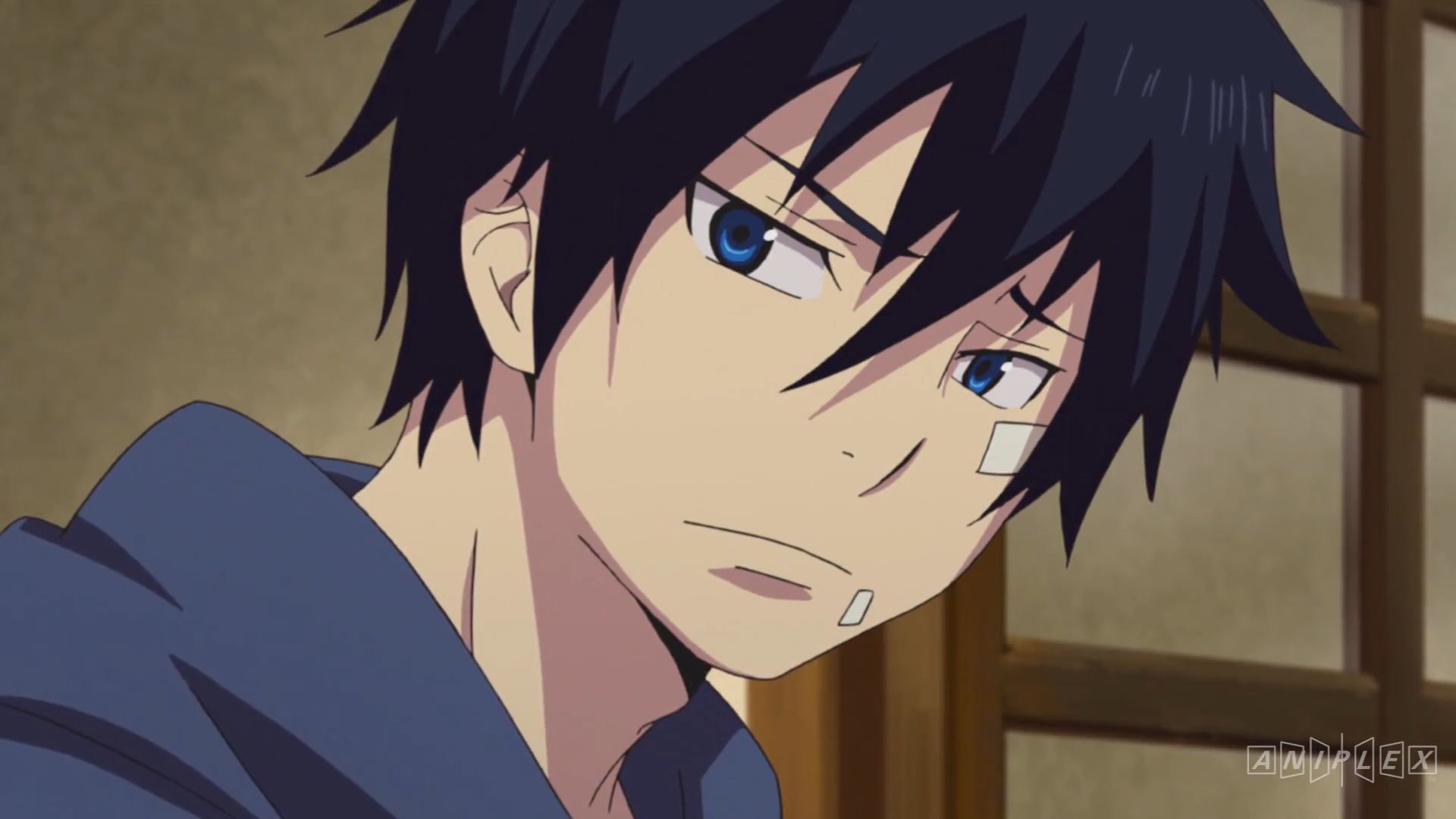 Being related to Satan is terrible as it is; how much more if you're his son?
Rin Okumura can answer that.
In the series, Rin had a rough childhood.
He was abused and bullied by his peers and the people around him just because he's built differently.
How unfair is that?
Tomoya Okazaki (Clannad After Story)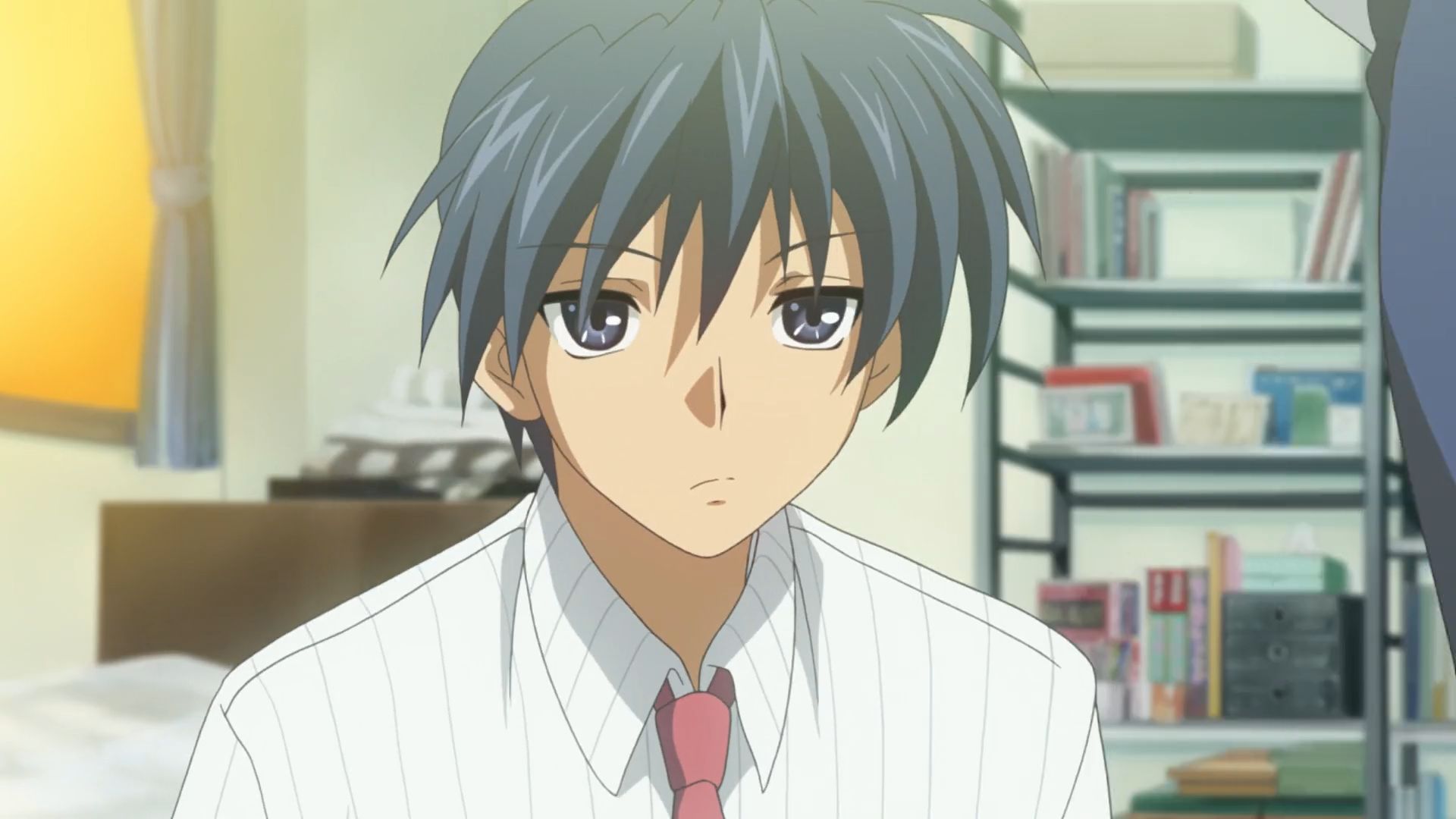 Imagine losing your wife and daughter to the same disease; that's what Tomoya Okazaki experienced.
Even after several attempts to save both of them, nothing happened.
All he could do was to embrace the two most important people in his life and watch the little light go out of their eyes. 
Johnathan Mar (Jormungand)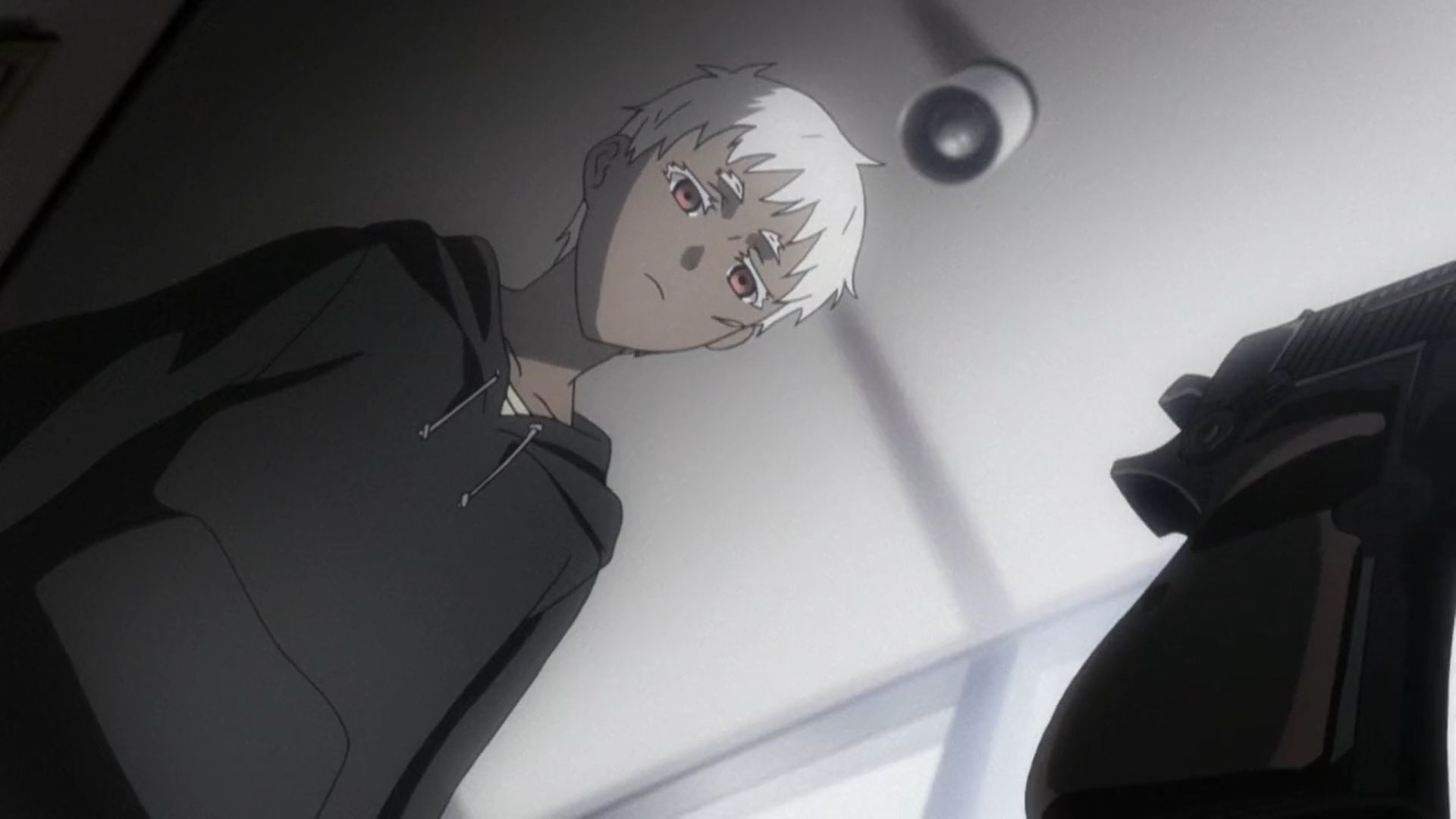 Johnathan Mar never knew what it was like to live as a child.
He was constantly exposed to war and violence; Jonathan even witnessed the death of his parents right before his eyes.
Shion (No. 6)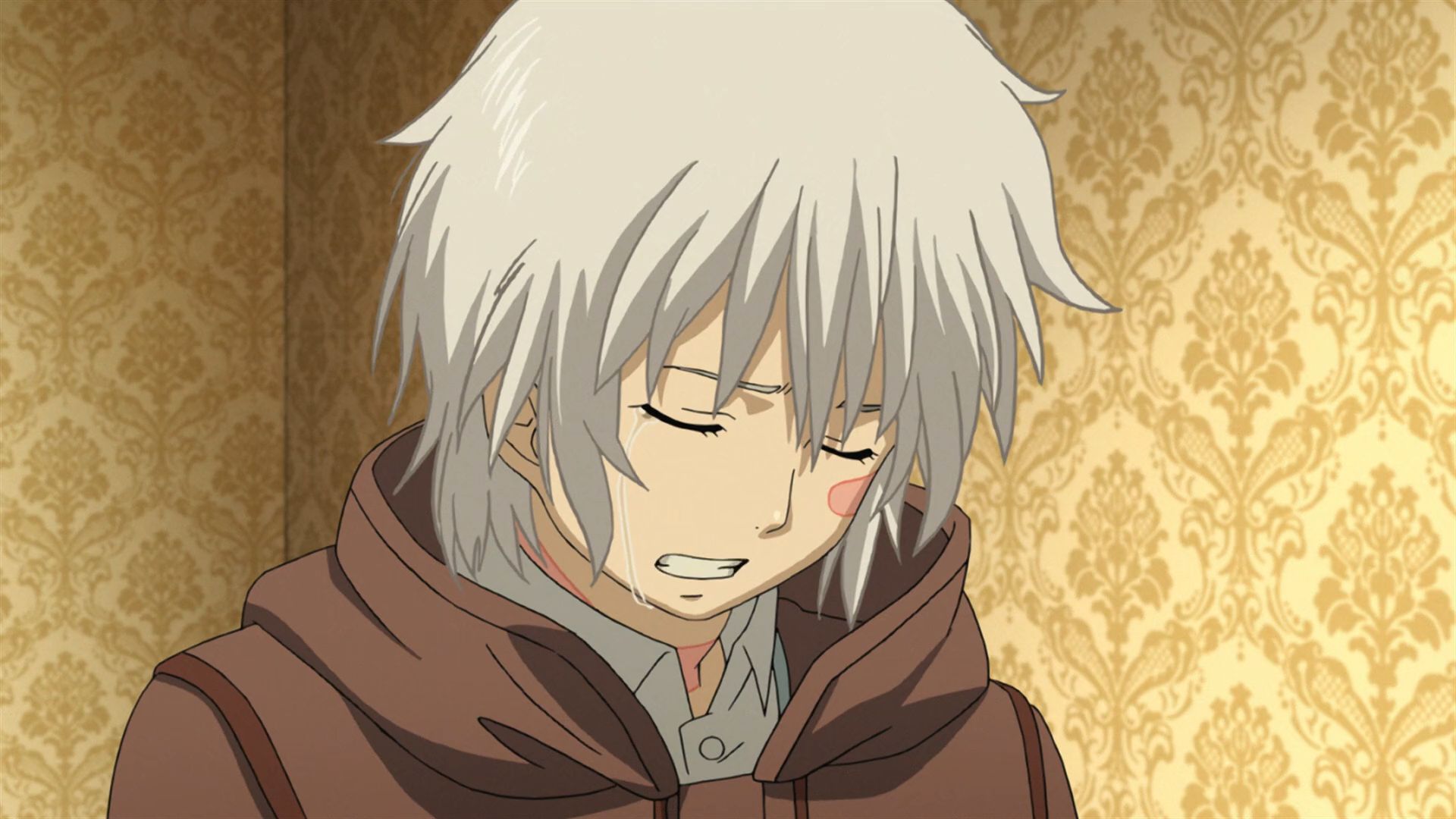 Shion started from being a pampered boy to a miserable one in the series.
His life started going haywire after he was accused of murder.
If not because of Nezumi saving Shion from impending imprisonment through the use of apparition, who knew what lies ahead of him?
But his misery did not stop there.
Shion contracted a disease, and a long scar was seen on his body.
All these unfortunate situations made his hair turn white, despite his young age.
Keyaru (Redo Of Healer)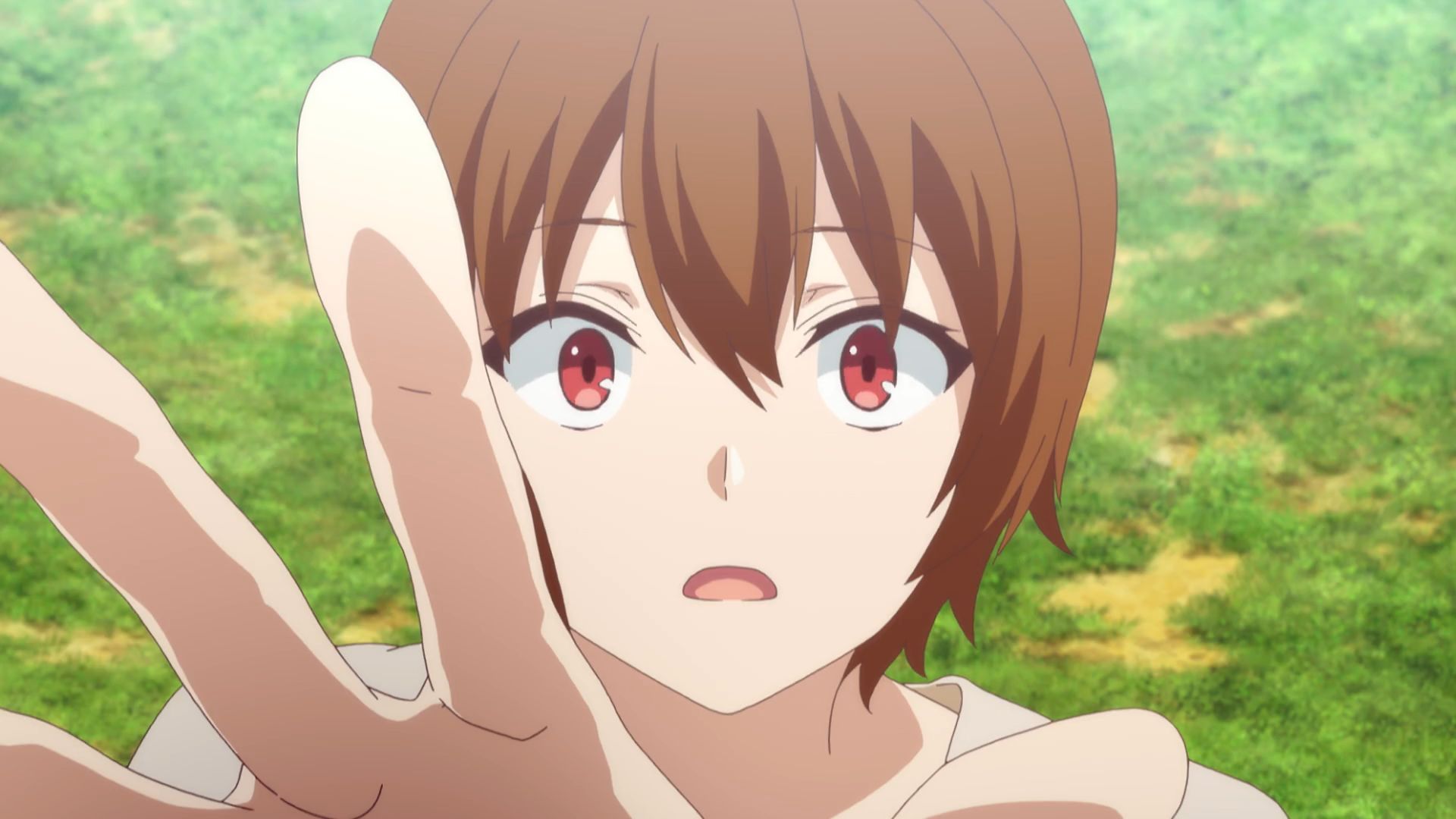 If someone went through, even only half, of what Keyaru faced, they'd be miserable too.
Keyaru trusted Princess Flare with all of his good intentions, but that wasn't paid well.
The princess tricked him!
Keyaru was practically imprisoned and went through several forms of torture.
And that led him to seek harsh vengeance after reversing the time.
Asahi Kobe (Happy Sugar Life)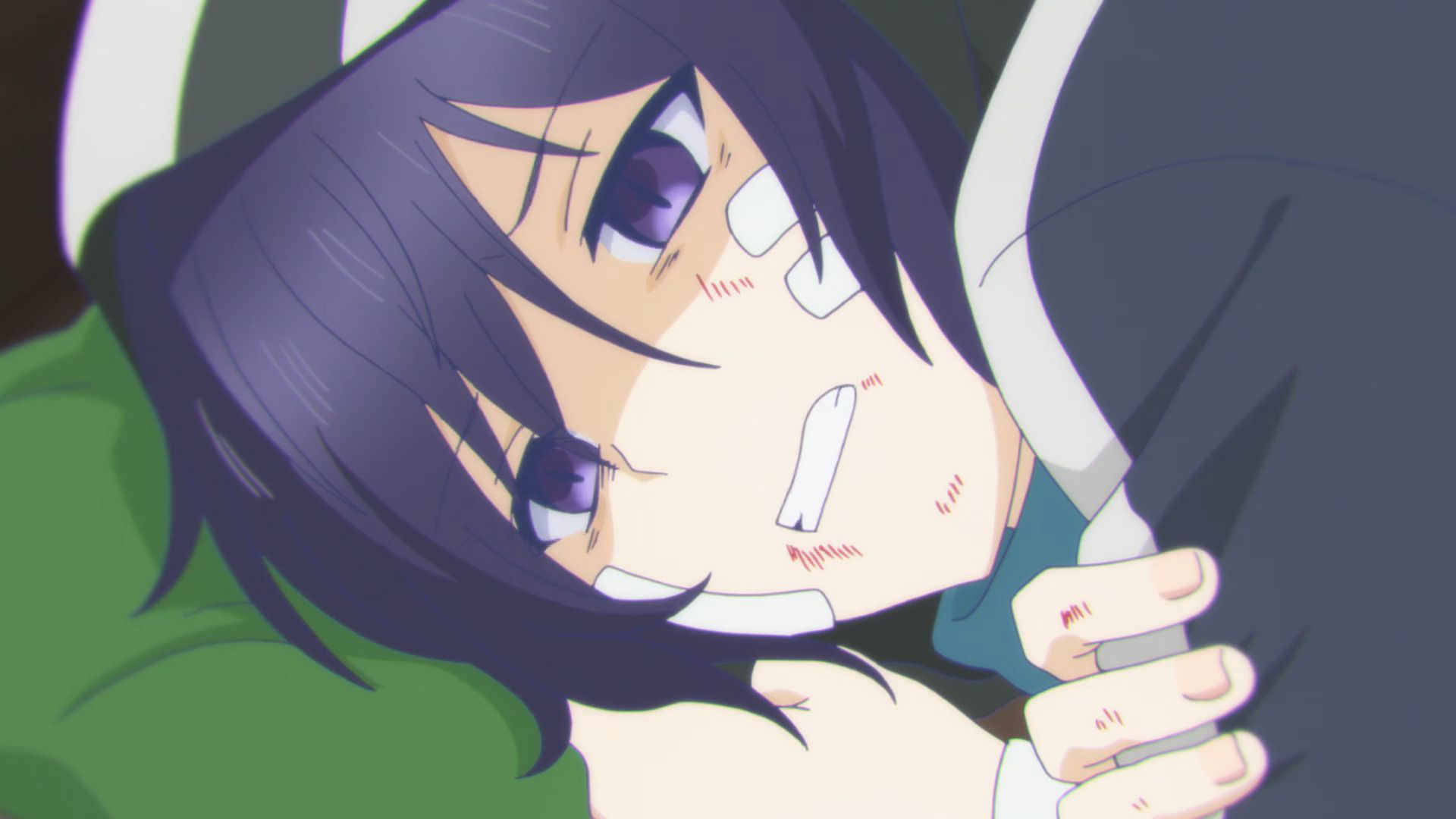 In the anime, Asahi Kobe probably has the most tragic life.
Living in an abusive household, with a father who constantly beats them up and his mother who makes their situation even worse, it's a wonder how Asahi remains pure and kind.
Shinji Ikari (Neon Genesis Evangelion)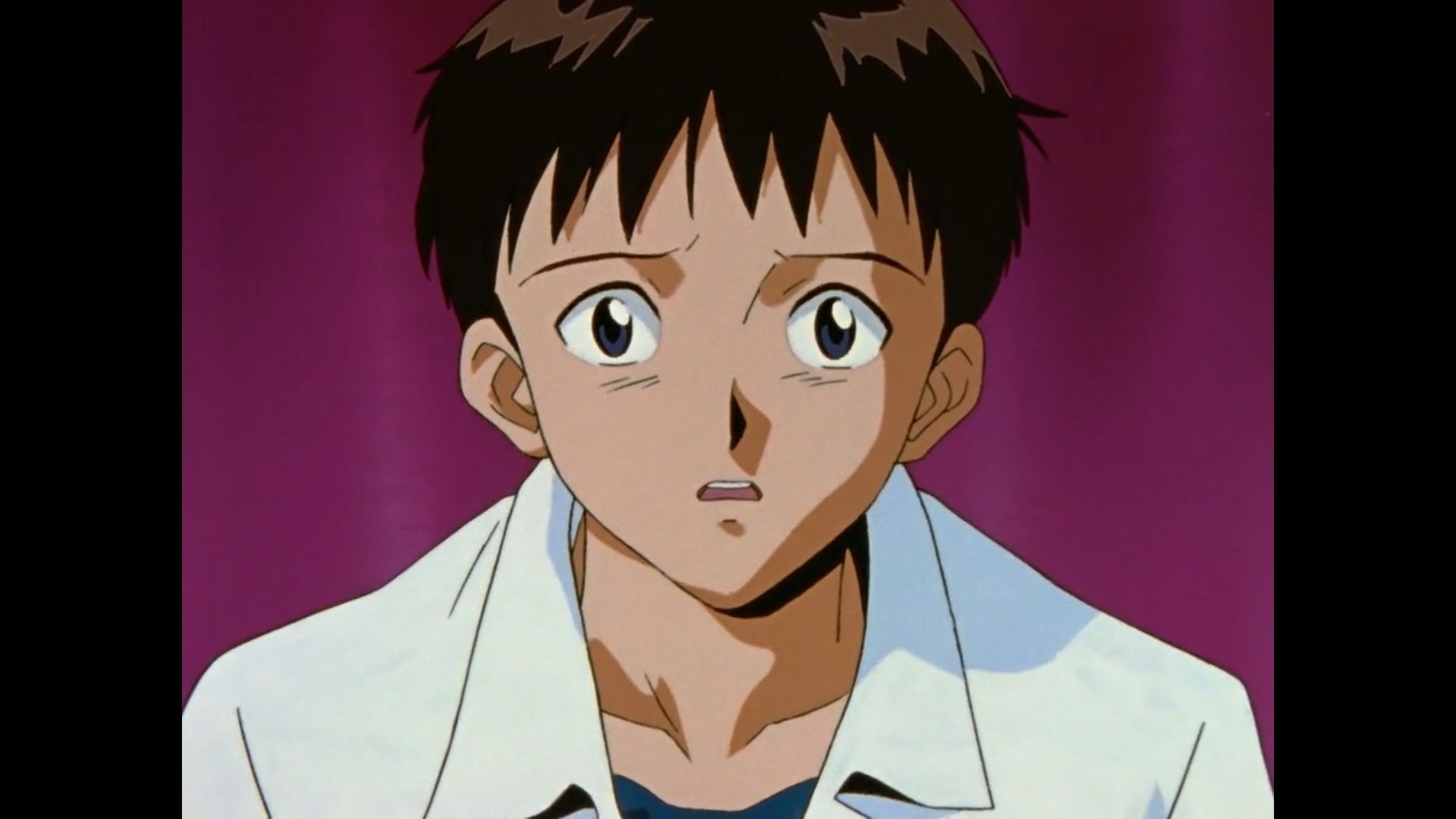 When you live in a world where humanity is on the brink of extinction, it's impossible not to feel depressed and hopeless.
That's what our protagonist here feels.
Especially when Shinji Ikari, after joining an organization called Nerv, met his father, who abandoned them and got a cold treatment from the man.
But Shinji fought that feeling by befriending Kaworu Nagisa.
Maybe if he had a friend who he could trust, the sadness would slowly go away.
He was wrong; his only "friend" was an enemy who only used him to intel about Nerv.
It seemed like all his abandonment issues were slapped right to his face!
Takashi Natsume (Natsume's Book Of Friends)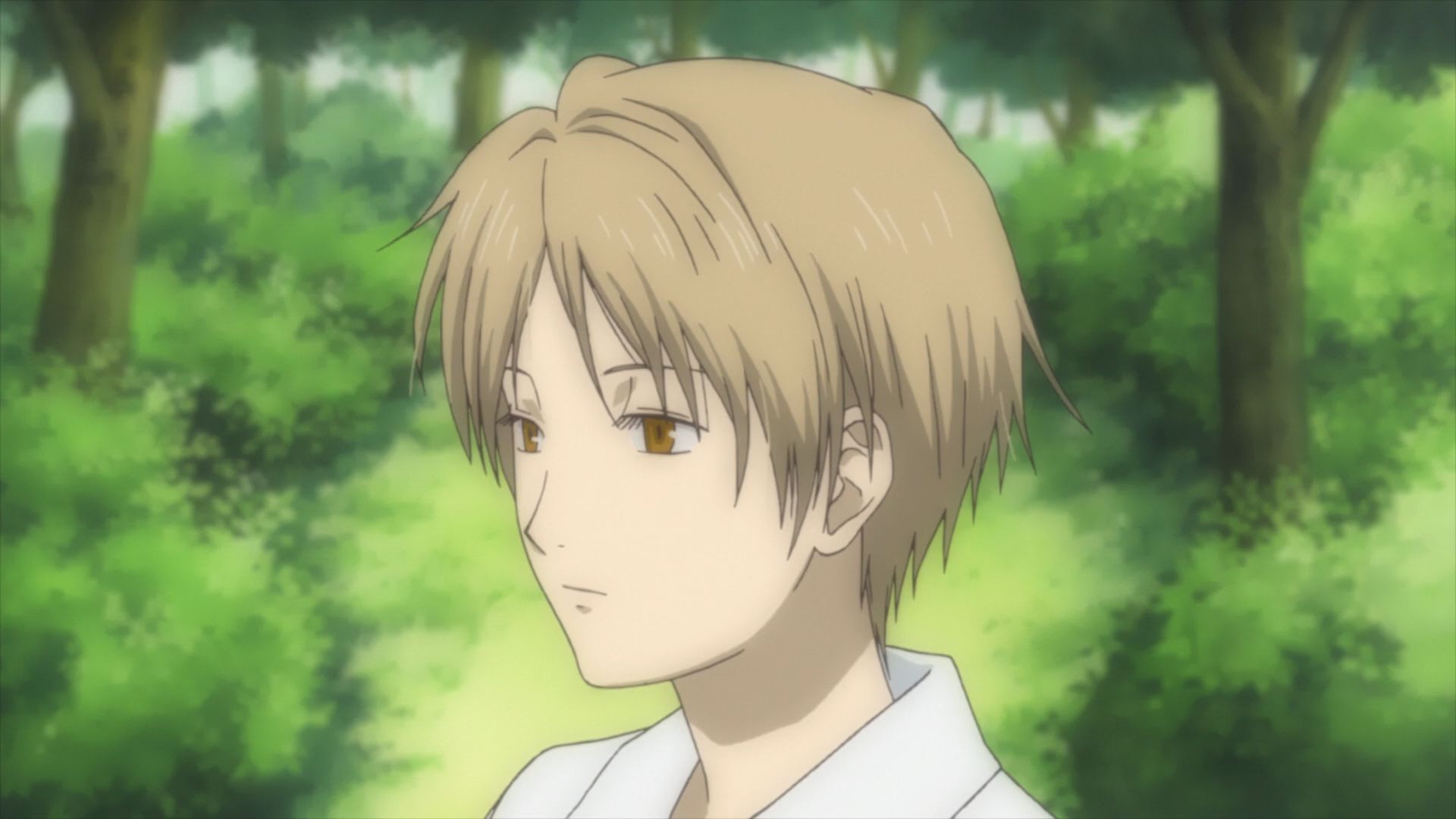 Because of Takashi Natsume's ability to see spirits, his relatives saw him as strange and continuously forced him to move from one house to another.
These people were simply heartless, making an orphan feel neglected and abandoned!
That forced him to develop a cold facade, thinking it would protect him from feeling the hurt he went through his entire childhood.
But his fate started to change when he found the Book of Friends his grandmother, who had the same ability as him, left behind.
Takashi would now go on a journey to give back all the names written on the book to its respective owner.
This becomes the beginning of Takashi finding his purpose in life.
Aoyagi Ritsuka (Loveless)
Aoyagi Ritsuka had a rough childhood: his mother went insane, and his brother was killed.
When a new world is introduced to him after meeting Soubi, Ritsuka's seemingly bad situation worsens.
In his desire to know more about his brother's past, he agreed to become Soubi's sacrifice.
This led him to start having contrasting feelings towards his brother's so-called previous acquaintance.
However, no matter what he felt, the sadness that surrounded Ritsuka's life prevailed.
Archer (Fate/Stay Night)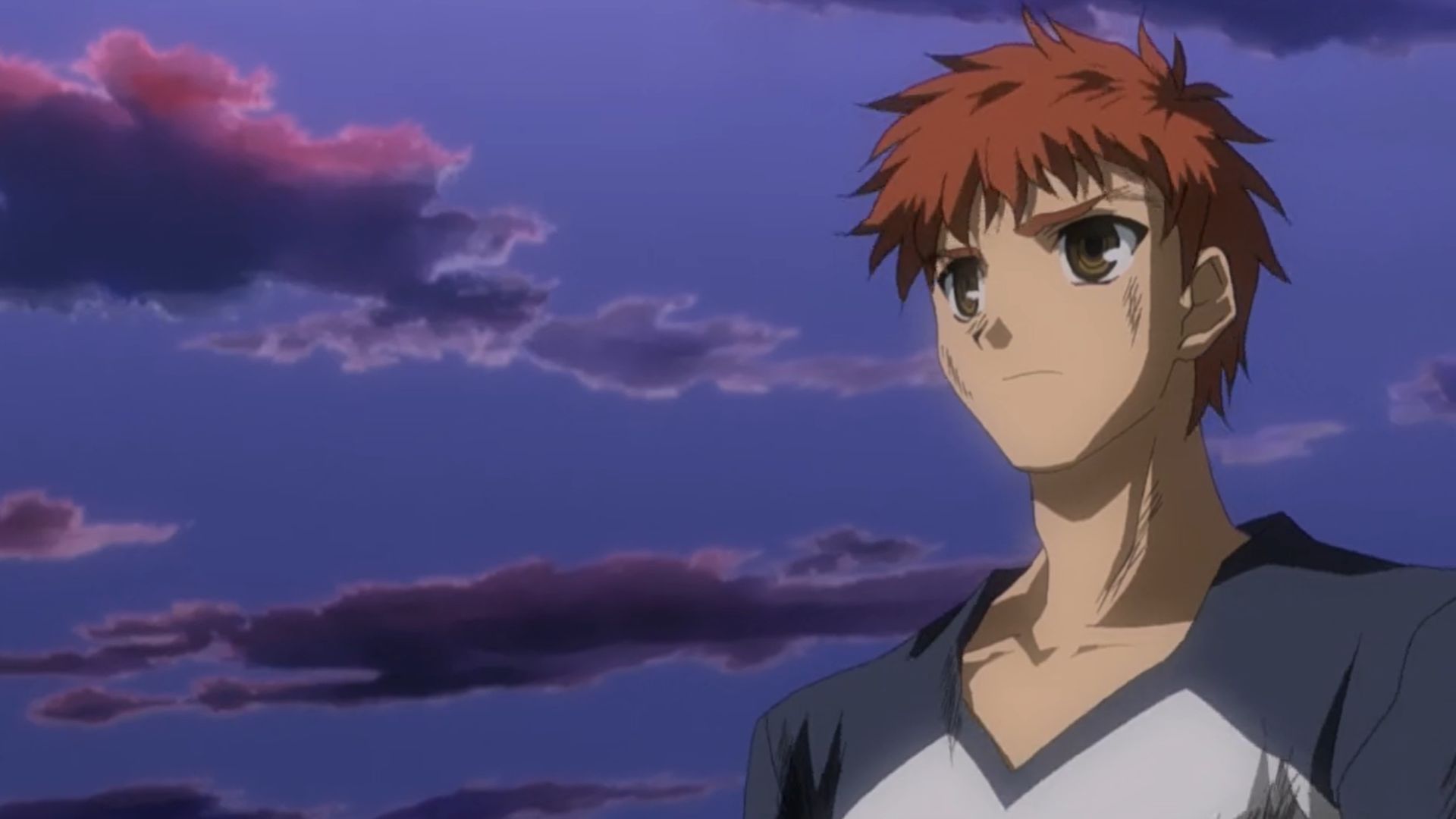 Archer remains true to his ideal, and that is to fight for justice.
But that actually bit him on the back, leading him to kill many people.
Archer even said that he no longer cared for any casualty as long as he could save the majority.
His reality had forced him to feel unhappy.
Zeref Dragneel (Fairy Tail)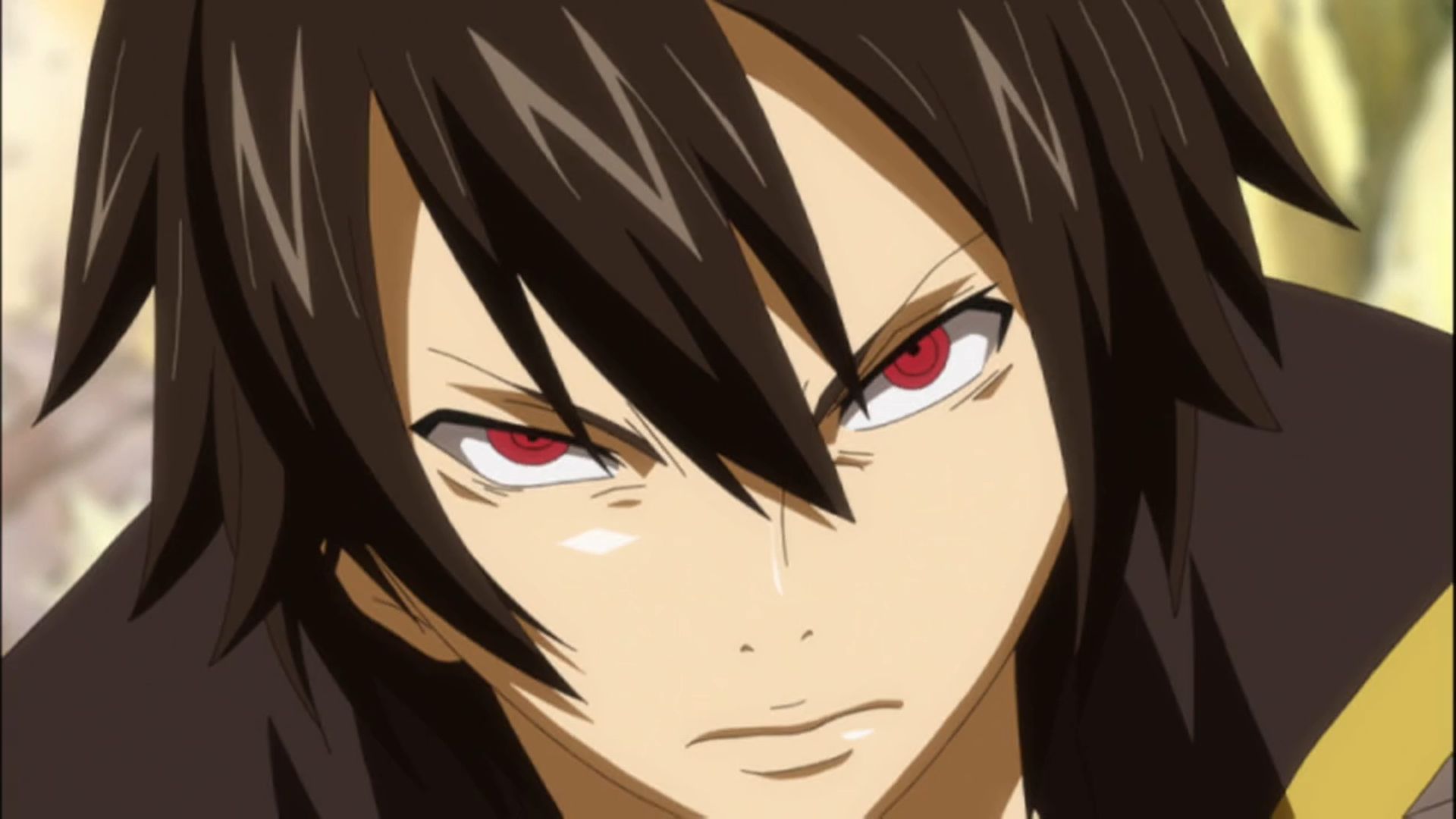 Zeref kills everyone and everything that he loves.
That's his curse, to be alone in the world.
He has no choice but to deny love and avoid people.
In that way, he can save himself from feeling pain.
What a sick, depressing fate this character has!
Shinichi Izumi (Parasyte: The Maxim)
Shinichi Izumi was once an average high school student who led a normal life and had a harmonious family.
Not until a parasite entered his body and took place in his right hand.
He became unsure of his actions and future, fearing that it might only hurt the people around him.
Shinichi also worried that he'd become a guinea pig by the government.
He was the only person whose brain wasn't subjugated after a parasite started dominating his body, so he'll probably turn into a mere specimen.
Shinichi's life turned grimmer once his parents left for vacation.
It was strange when his father suddenly called him, telling Shinichi that a parasite had taken over his mother's body.
At the end of the episode, Shinichi's mother died, and he wasn't the same as before.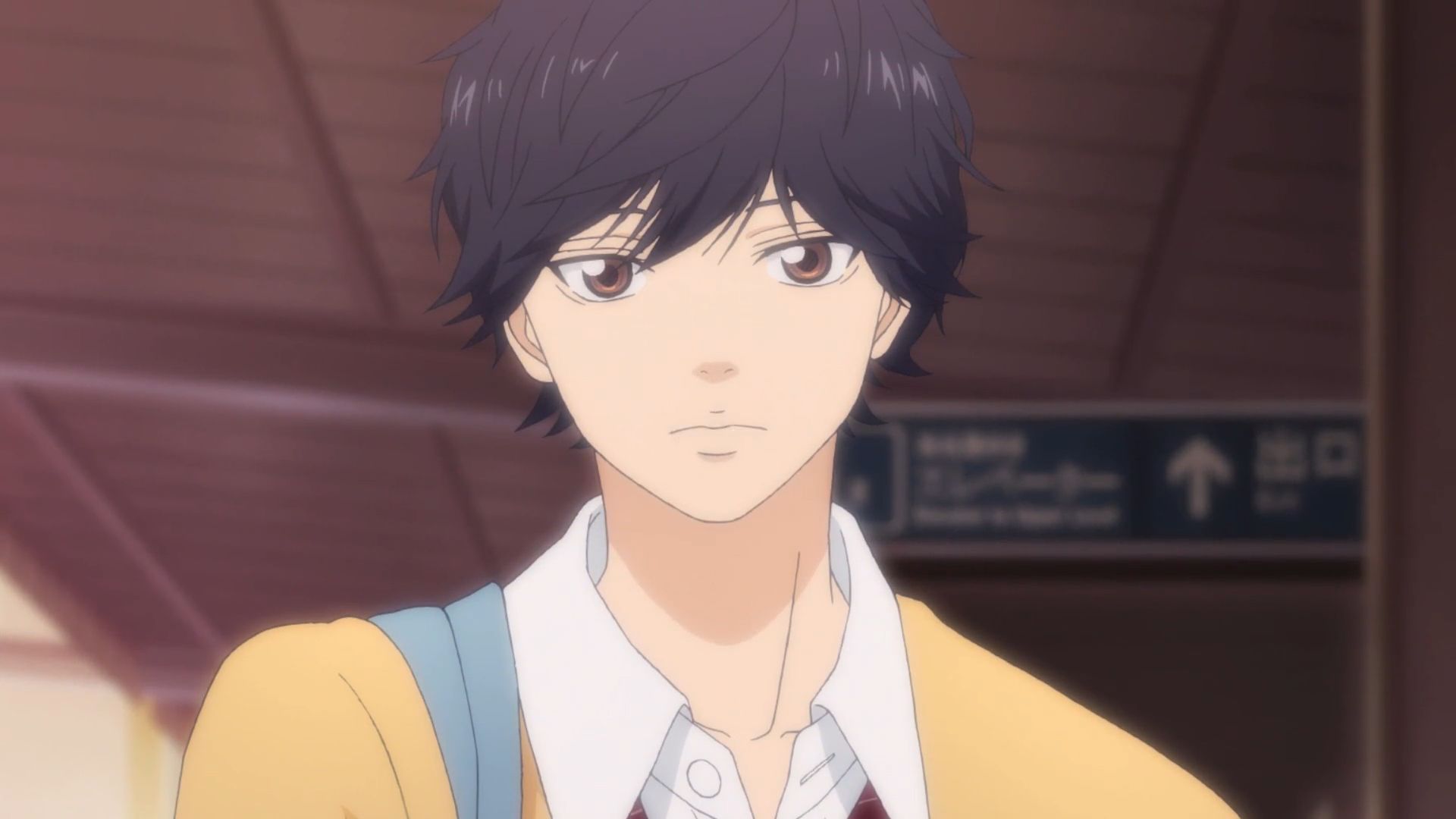 Don't you want to hug all the sadness away from these characters?
All of them don't deserve all the bad things they've gone through, not even a bit!
Want to share your thoughts about this?
Feel free to join our Discord server!