20 Craziest Yandere Anime Girls
Love can make us do crazy and foolish things, but killing isn't one of them, except for yandere girls who would do everything to have their beloved all to themselves.
They may appear cute and sweet at first glance, but they sure wouldn't mind torturing anyone who dared flirt with their crushes.
These yandere girls would even harm their love interest's family!
Insane, right?
Here are 20 of the craziest yandere anime girls who would turn your world upside down in a snap.
20 Craziest Yandere Girls In Anime
Yuno Gasai (Future Diary)
Yuno's nightmare began when her adoptive parents started torturing her.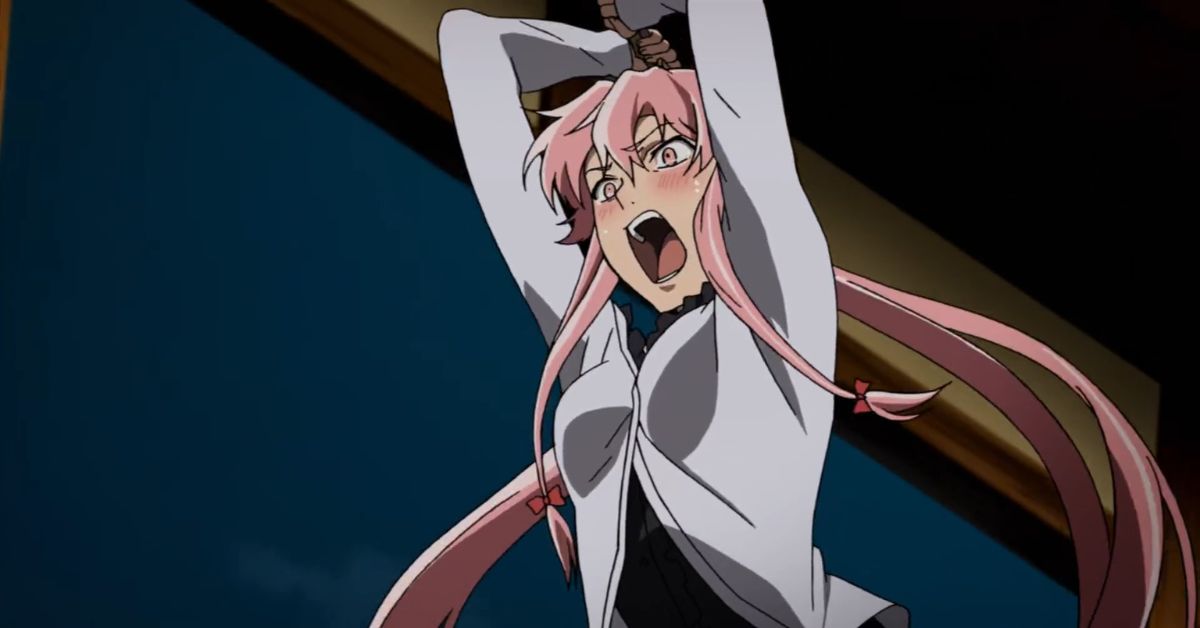 When she was finally at her wit's end, Yuno locked her parents in a cage for revenge, ultimately killing them.
Living life as an orphan led Yuno to find someone she could lead into.
This was when she met Yukiteru Amano, who promised to marry her when they got older.
And she'd kill, literally, to have that sweet life with Yukiteru.
Lucy (Elfen Lied)
All the madness started when Lucy was abandoned in an orphanage, and she witnessed the other kids killing her dog.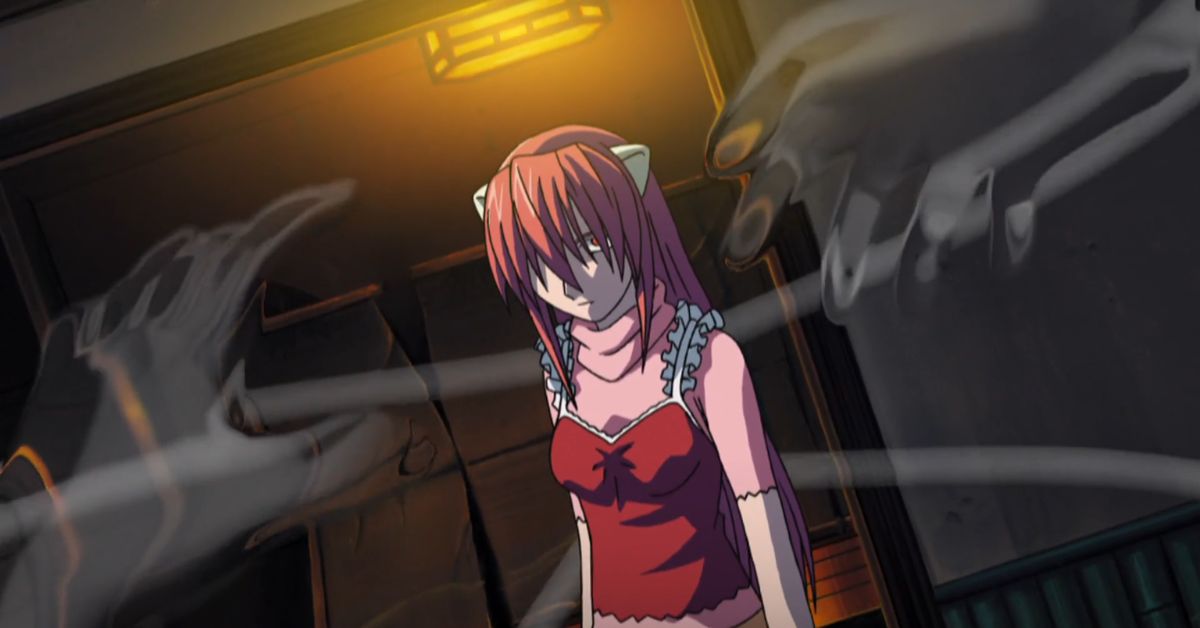 Lucy's emotions got the better of her, leading her to massacre several children in the orphanage.
And after fleeing from the crime scene, Lucy continued killing family after family in their town.
Not only that, but when Lucy met Kohta, she fell in love with the boy.
But her jealousy isn't to be underestimated; Lucy ended up killing Kohta's father and sister just because the boy was close to them.
Satou Matsuzaka (Happy Sugar Life)
Satou Matsuzaka didn't know what love was until she met Shio Kobe.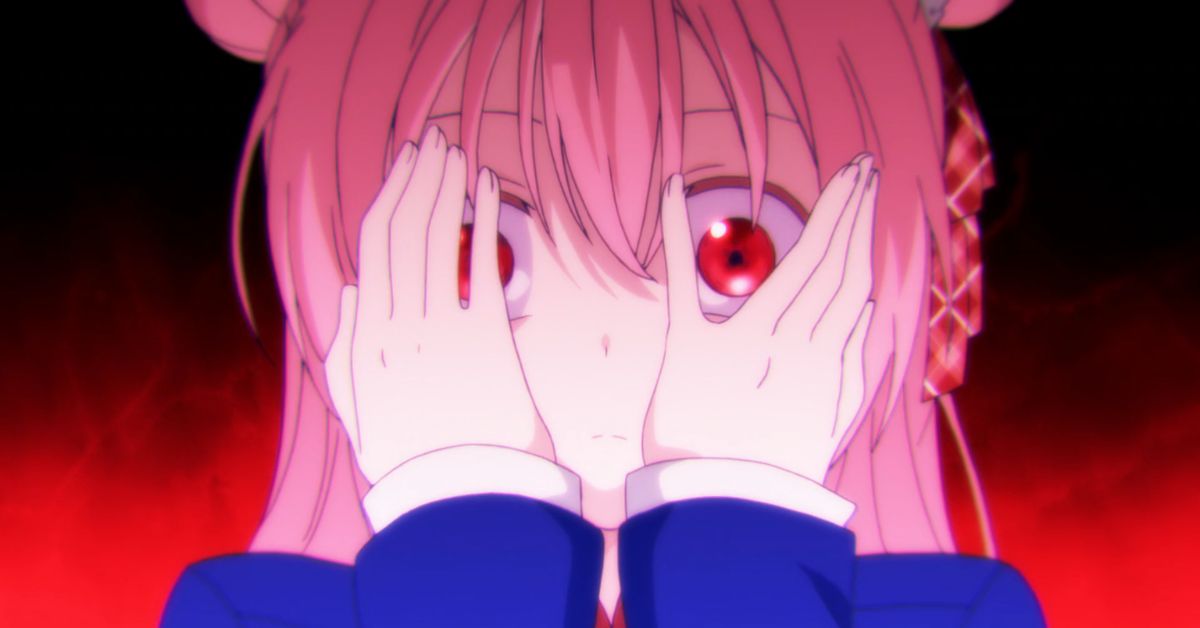 She did everything to keep Shio all to herself, even living with her in an apartment secretly.
In public, Satou would say that she's living with her aunt, thinking that this is the way to ensure Shio's safety ultimately.
One of Satou's many yandere acts in the anime is when she kills someone who choked Shio.
She even manipulated a close friend of Shio's family to keep her brother away from the both of them!
Shion Sonozaki (Higurashi: When They Cry)
After losing her beloved, Satoshi, Shion started exhibiting her yandere personality.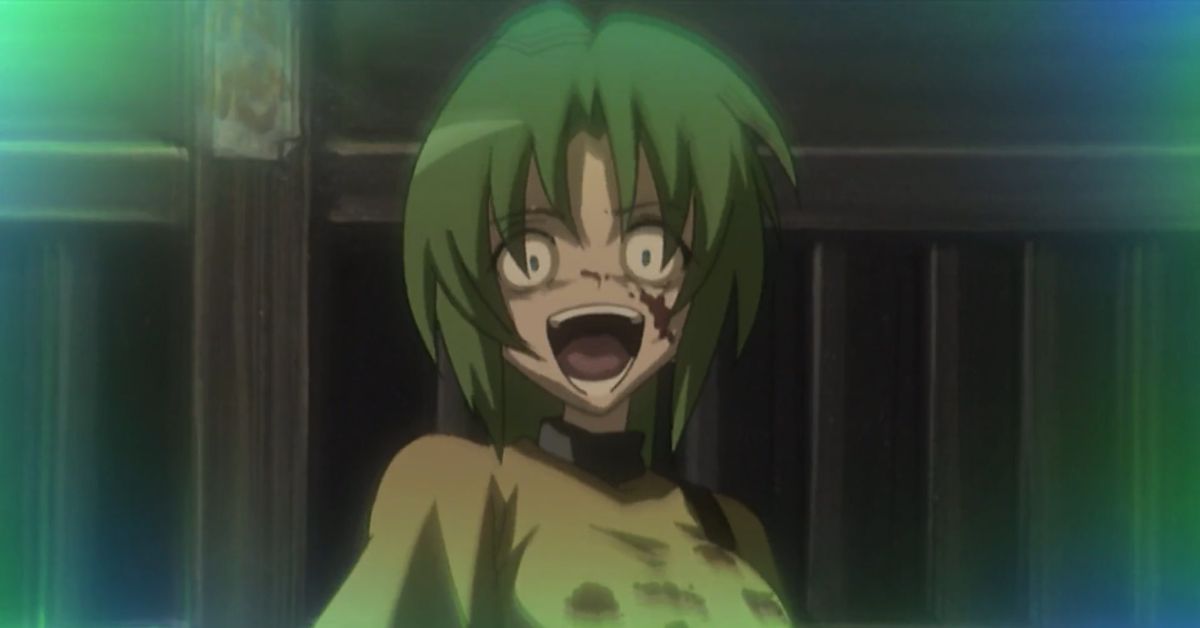 She started going after the people she suspects were responsible for Satoshi's disappearance and would send them to a torture chamber.
Shion even attacked her so-called little sister Satoko because she thought Satoko was stressing Satoshi out, making him run away from home.
We would later find out that all these violent behaviors are caused by the Hinamizawa syndrome, making Shion crazy and paranoid.
Sekai Saionji (School Days)
Sekai Saionji has been very obsessed and possessive of the protagonist, Makoto.
But being the playboy that he is, Makoto continued toying with Sekai's feelings, resulting in Sekai killing him for choosing another girl.
And her weapon of choice? Kitchen knife!
Kaede Fuyou (Shuffle!)
Kaede Fuyou is only a yandere in the anime adaptation of an adult game "Shuffle!"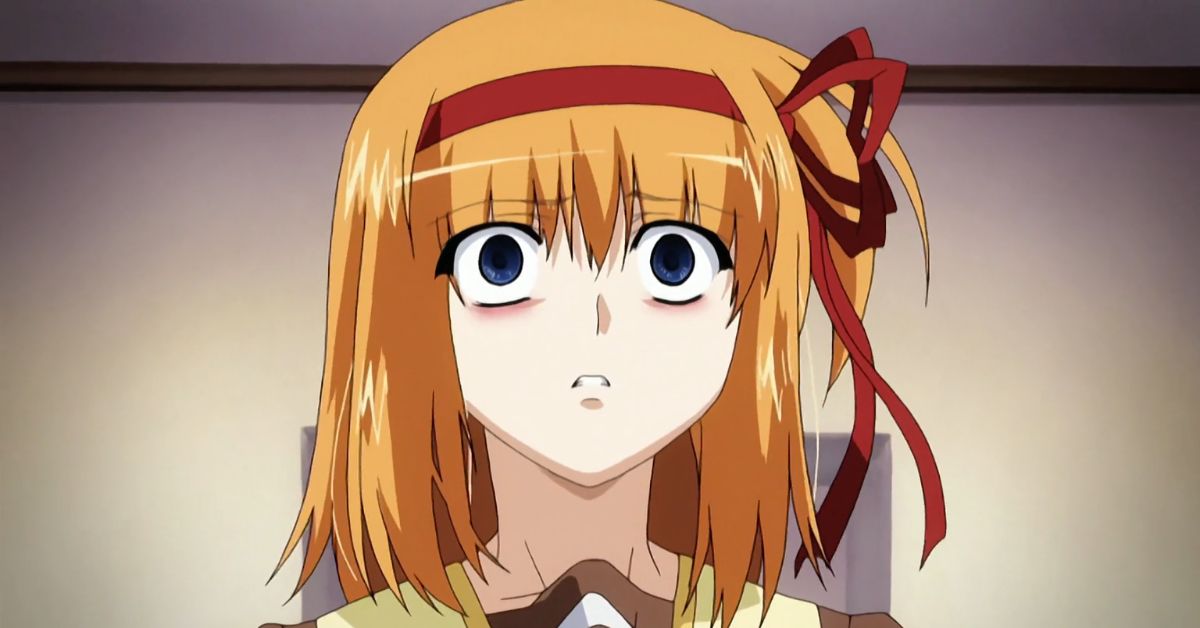 Before Kaede's mother passed away, she was a kind, modest girl, which gave her great mental and emotional distress.
Kaede's yandere acts started showing after discovering that her childhood friend, Rin, was using her to get close to Asa.
Kaede has had this crush on Rin but thinks that her feelings don't deserve to be reciprocated at all.
But all this changed when Kaede saw Rin and Asa returning home from a romantic date.
Her eyes went soulless, and she slammed Asa hard against a wall, resulting in the other girl being rushed to the hospital for having a heart attack.
Haruna Niekawa (Durara!!)
Due to Saika's influence, Haruna drove herself into madness by believing that she has power over the demon blade when it's actually the contrary!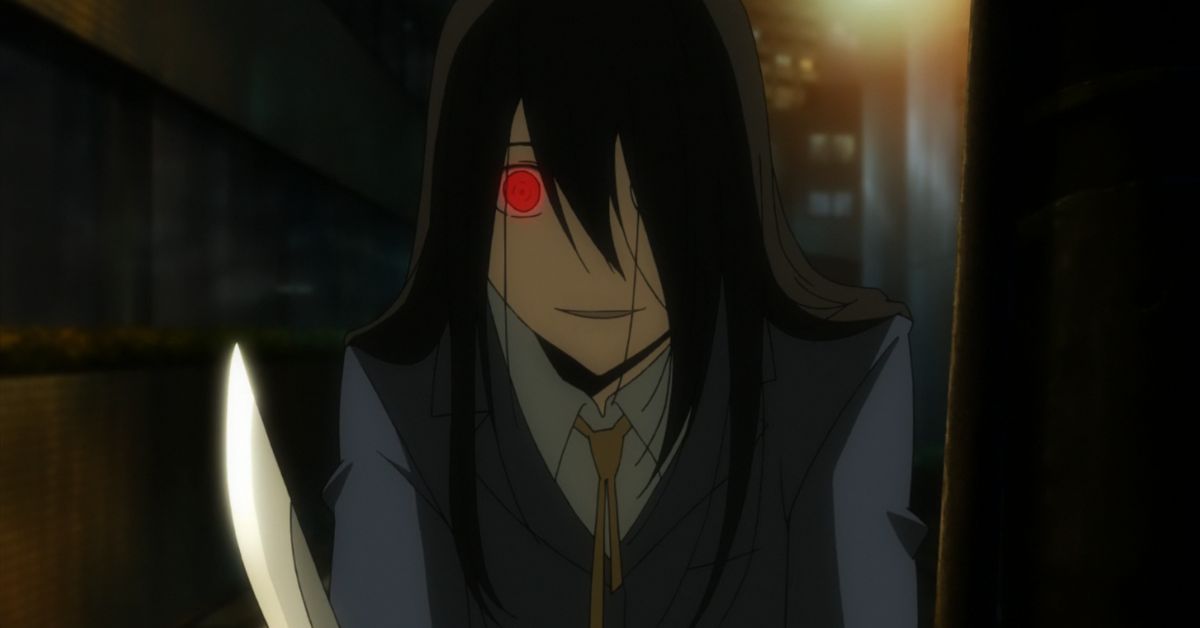 And it is because of Saika's daughter blade that Haruna got obsessed with Nasujima, her teacher.
One of the many yandere acts that Haruna committed was to try to injure Nasujima with the blade.
Minatsuki Takami (Deadman Wonderland)
Minatsuki was first introduced as an introverted yet gentle girl, as shown by her delight with colorful flowers.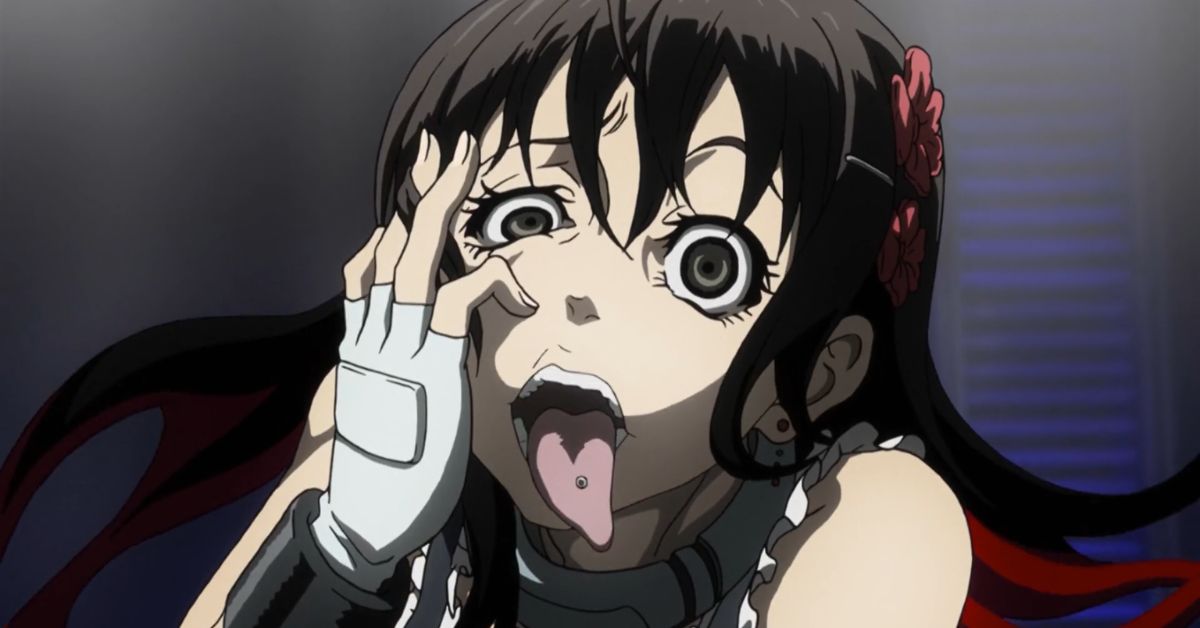 We would, later on, find out that this quiet and reserved personality of Minatsuki is just a disguise for her hideous nature.
Her crimes include manipulating her brother into killing their own father!
In reality, Minatsuki is a sadistic lunatic who gets sexually aroused by watching people suffer.
Megumi Shimizu (Shiki)
Megumi Shimizu had a massive crush on the transfer student, Natsuno Koide.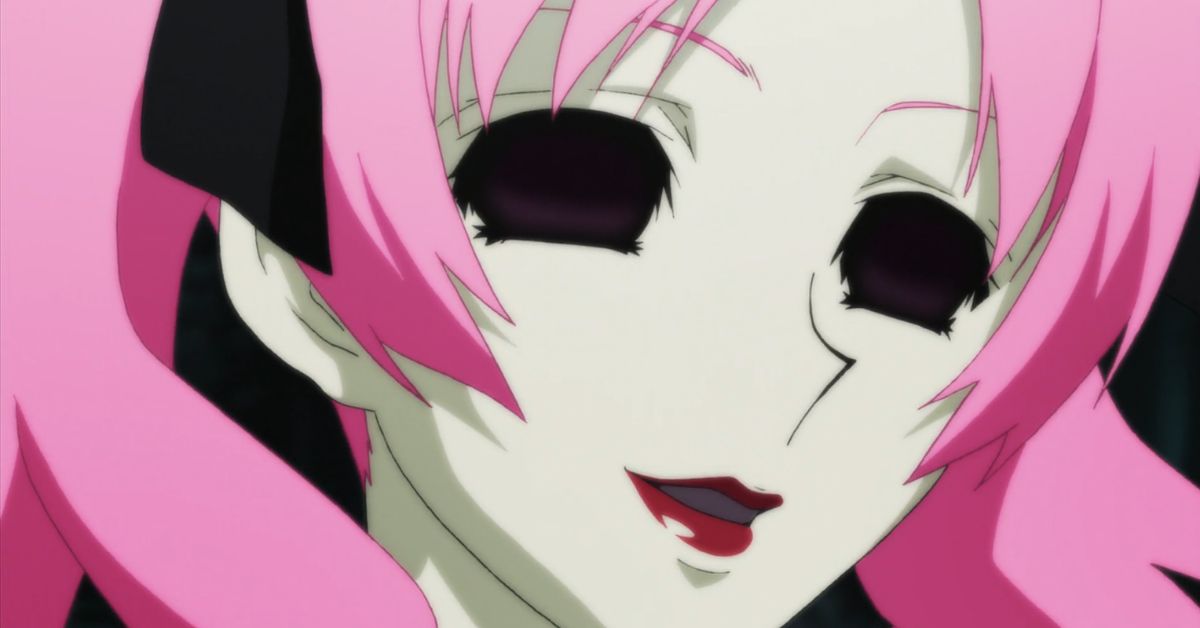 It was so huge that she made sure anyone who dared come close to Natsuno died within a couple of days!
Later on, Megumi started stalking Natsuno through his window, leading her to kill Tohru, Natsuno's best friend.
Nina Einstein (Code Geass)
If almost blowing up the entire Tokyo isn't crazy enough, then I don't know what is!
Nina Einstein is hopelessly obsessed with Princess Euphemia after getting rescued by her.
But Nina's world was devastated after her lover was killed.
She broke down and snapped to madness, used a Knightmare, and developed the F.L.E.I.J.A bomb, all to avenge the death of Princess Euphemia.
You wouldn't want to screw someone like Nina, or else the world will be doomed.
Mizuki Himeji (Baka To Test)
Mizuki has been an endearing girl since childhood.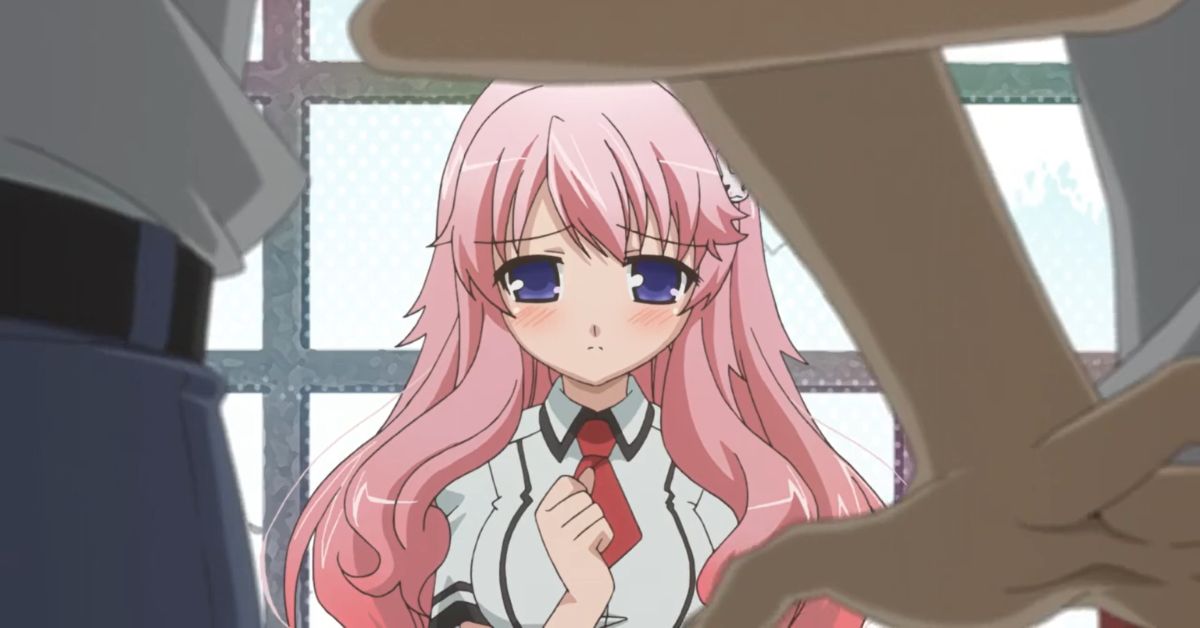 However, that would all change when other girls come close to her lover, Akihisa Yoshii.
She would be very aggressive and violent when situations call for it.
With the series having a comedy genre, Mizuki's yandere personality has been used for fun.
Esdeath (Akame Ga Kill)
Despite Tatsumi hating on her, Esdeath didn't mind it and continued loving him.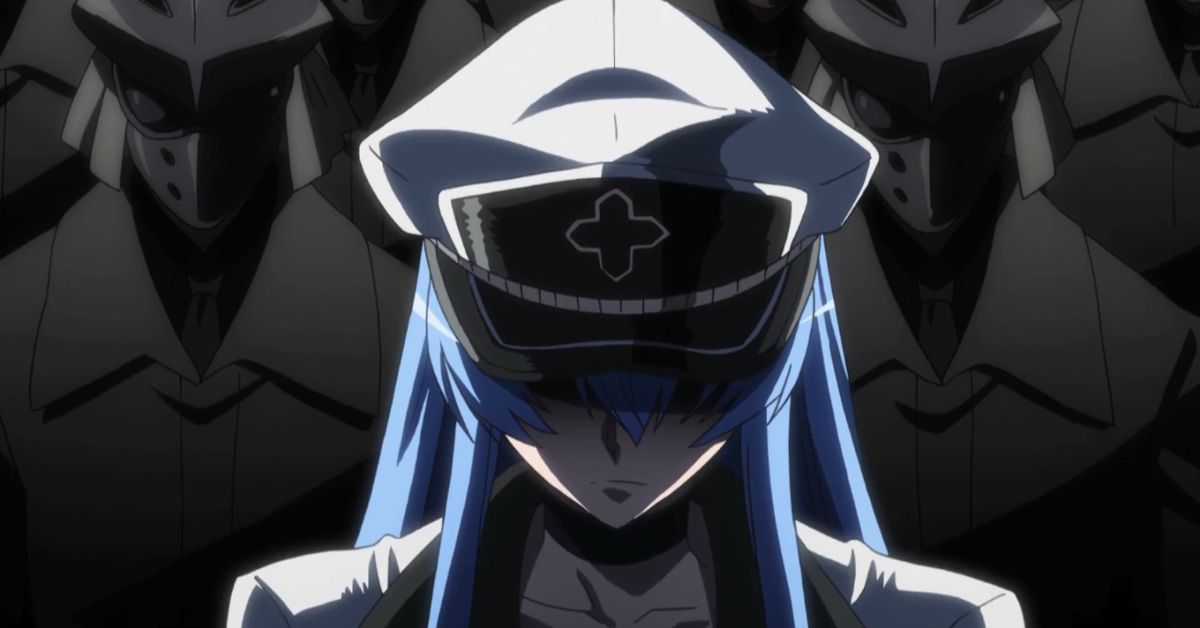 In the arena, when Esdeath first laid her eyes on Tatsumi, she fell in love with him and tried to have sex with him.
From then on, Esdeath tried everything she could to make Tatsumi fall in love with her, only to realize that Tatsumi had loved a different girl all along.
Esdeath didn't stop with her conquest to Tatsumi's affection that that was all she did even in her death.
Kurumi Tokasaki (Date A Live)
Kurumi Tokasaki is one of the yandere girls that are hard to deal with.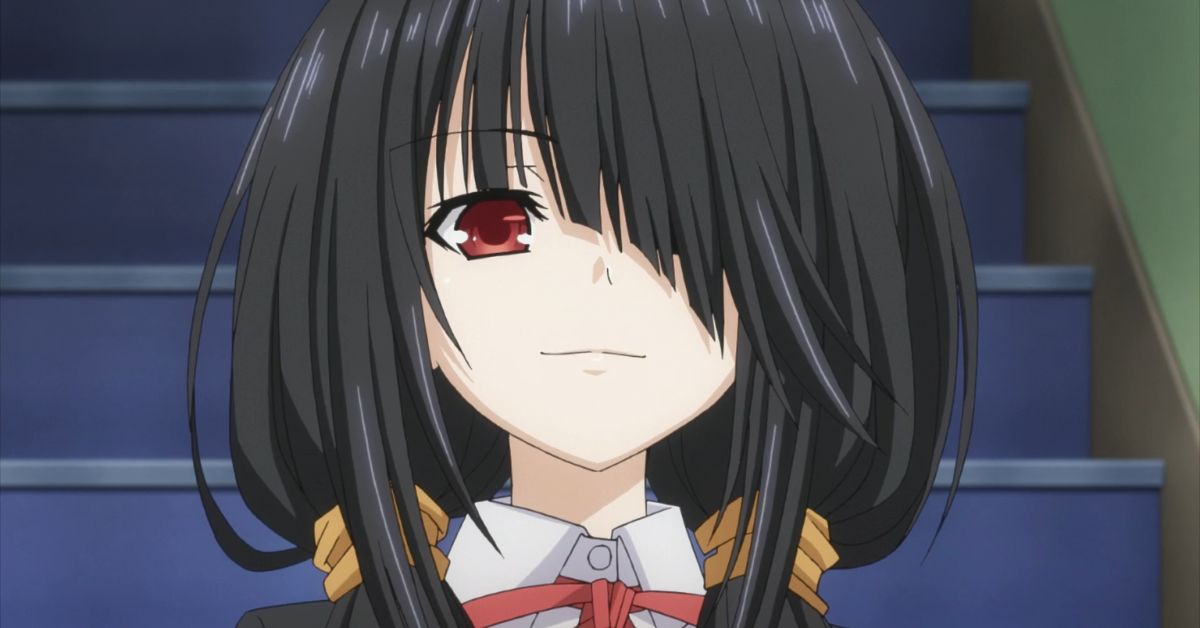 She has a huge distrust in humanity and would go to extreme lengths to deceive people with her innocent look.
Anna Nishikinomiya (Shimoneta to lu Gainen ga Sonzai Shinai Taikutsu na Sekai)
In the anime, Anna's yandere tendencies are shown in a more comedic way to fit the genre of the series.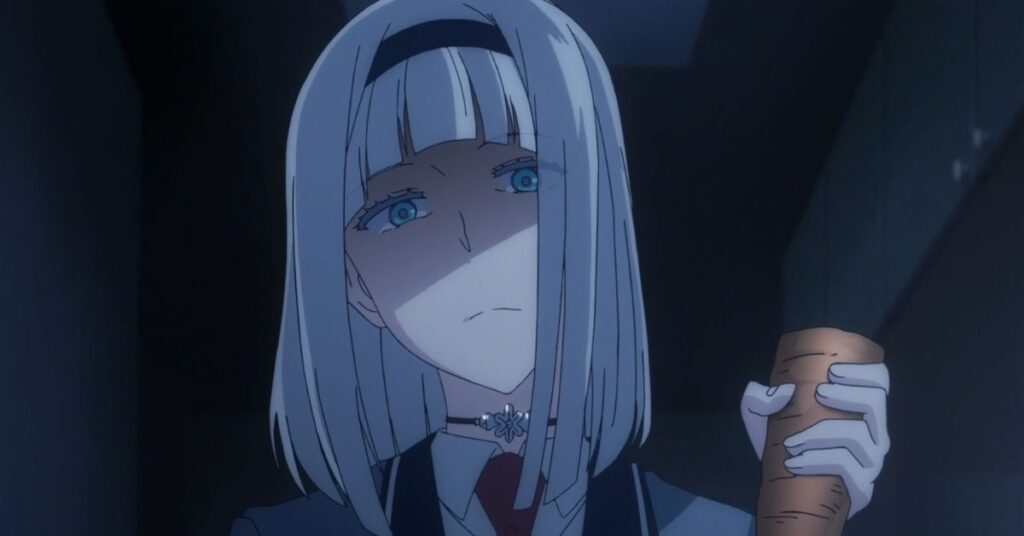 Her yandere personality is split into two sides: violent and lustful.
The violent side of Anna was shown when she held a scissor on Ayame, a girl who was getting close to her love interest, Tanukichi.
Not only that, Anna even broke into Tanukichi's apartment and saw a girl sleeping next to him.
In her anger, she stabbed Kosuri with a knife multiple times and named the attack "five-finger fillet style."
As for Anna's lustful yandere side, the anime showed it in scenes where she attempted to rape Tanukichi.
Yukako Yamagishi (Jojo's Bizarre Adventure: Diamond is Unbreakable)
The blueprint of yandere anime girls, Yukako Yamagishi, was the first-ever yandere character shown on Japanese television.
Yukako first appeared to be a sweet, timid girl who would, later on, show her darker side when it comes to her love interest, Koichi Hirose.
Yandere fans have speculated that Yukako Yamagishi herself inspired the high school girl trope among yandere!
Iconic, right?
Yuka Minase (11eyes)
Despite her cute appearance, Yuka is dangerously obsessed with Kakeru.
She would do everything just to have Kakeru's undivided attention, even putting a razor blade in a girl's tea!
Yuka also cared for no one but Kakeru; it didn't matter to her that her friends were getting mad at her or, worse, getting killed.
She was so insane for her love interest that she would go crazy when another girl called Kakeru by his first name.
Mana Ouma (Guilty Crown)
Looks can really be deceiving, which is exceptionally accurate with yandere girls like Mana Ouma.
At the beginning of the series, we meet Mana as her brother's sweet, caring sister.
Little did we know Mana was actually a sadistic girl who killed her mother at such a young age and even attempted to kill his brother years later.
And all of that was because of a virus plaguing her mind, making her manipulate and kill people with no remorse.
Shuka Karino (Darwin's Game)
After being defeated by Sudou Kaname, Shuka fell in love with him and became obsessed with the rookie.
Shuka even went out of her way by betting on her clan's life with Themis to impress Kaname.
Shuka only had eyes with Kaname; she wouldn't allow other guys to flirt with her, or else Shuka would sever their hand using her sigil (which, by the way, she already did).
Mikasa Ackerman (Attack On Titan)
Mikasa Ackerman is not your typical yandere.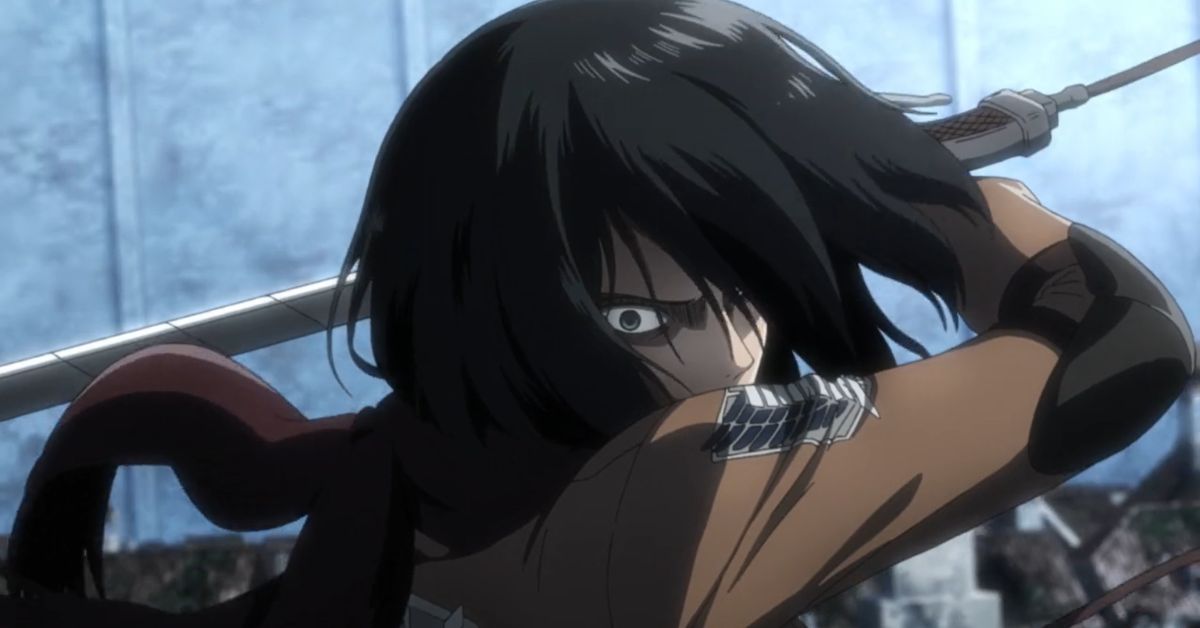 Among the many types of yandere, she falls, most likely, under the harmless category.
While she knows no bounds when protecting Eren, fans couldn't see Mikasa killing off girls that she's jealous of.
But she definitely would kill anyone who would dare hurt Eren.
And that's because all Mikasa cares about is Eren's safety and welfare; nothing more, nothing less!
Akane Hiyama (Renai Boukun)
Akane Hiyama is a school idol who exudes an angelic aura to those in her vicinity.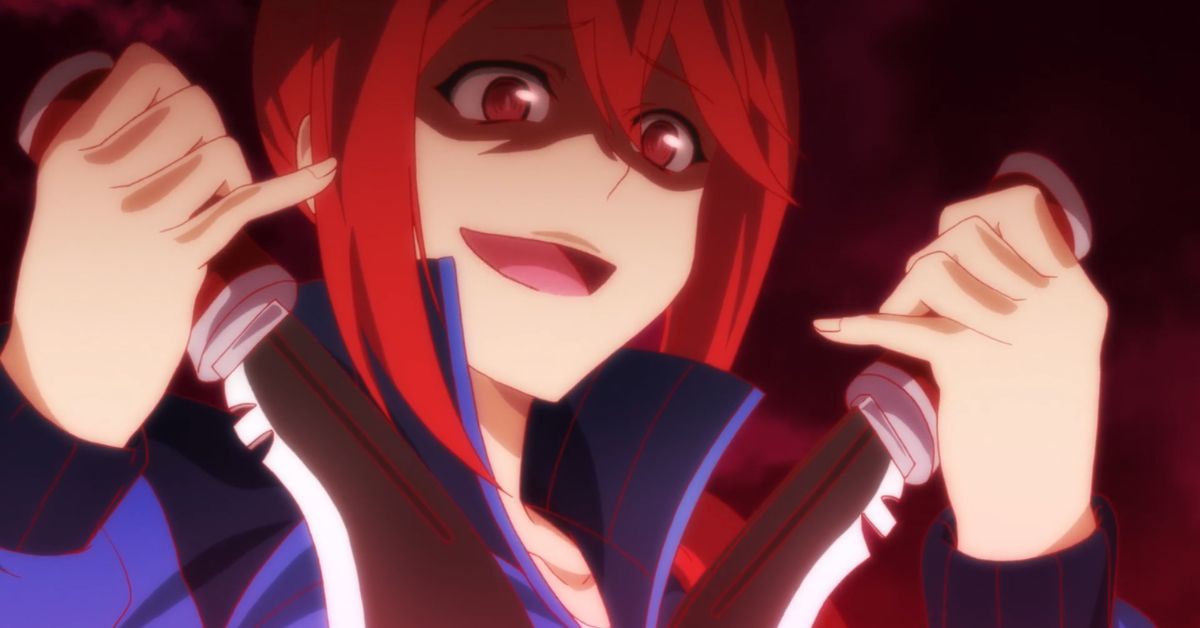 However, in the presence of her crush, Seiji Aino, she undergoes a dramatic transformation into a psychopathic persona, a dangerous yandere.
Consumed by an intense and irrational love for him, she exhibits a willingness to eliminate anyone who attempts to pursue a romantic relationship with Seiji.
Akane even stabs Seiji continuously every time she suspects him of cheating from her.
One can only imagine what would happen if all these girls were trapped in a room!
That sure is a pretty crazy ride.
Is your favorite yandere anime girl on this list?
Let us know your thoughts in Discord!