30 Youngest K-pop Maknae Idols
If you've been a K-pop fan for a while now, you might have noticed that K-pop boy groups have designated titles/positions for each member.
One of them is the group's maknae, the youngest member.
They are responsible for delivering cuteness for their fans on any occasion, from stage performances to live broadcasts.
In this article, we present to you 30 of the cutest maknae idols in K-pop boy groups.
Together, let's blush at how cute these guys are!
What Is A Maknae?
Age is important in Korean society.
The older the person is, the more respect they get.
This culture is common among many Asian countries, including Japan, China, and South Korea, as the teachings of confucianism heavily influence them.
The term maknae is one of the many titles associated with a person's age and refers to the family's youngest member or a group.
So, if you're the youngest among the siblings or your colleagues at work, you are considered the maknae!
What Maknae Means in K-Pop?
In K-pop, the maknae holds an important role in a K-pop group.
As they are the youngest, the maknae are responsible for having the most innocent image and making aegyo or cute actions to fans as fanservice.
One example of this is Jungkook from BTS.
Jungkook has the nickname "The Golden Maknae" of 3rd generation K-pop for being an all-rounder idol!
30 Youngest Maknae Idols
Below are 20 cute Korean maknae idols in active K-pop boy idol groups:
Jungkook (BTS)
For our top maknae K-pop boy, we present to you BTS Jungkook.
Jungkook is called the "Golden Maknae" for a reason, and that's because he's mostly the best in everything!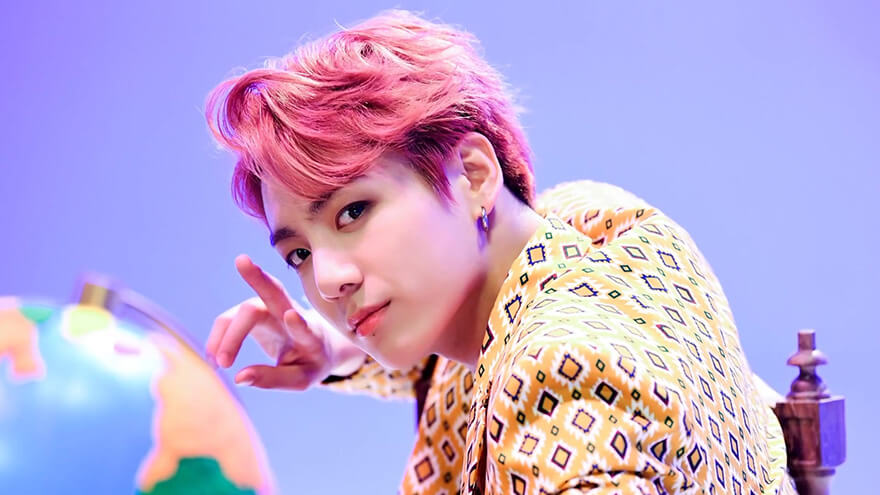 From being the sweetest member of the group to the most reliable person for his hyungs, Jungkook has got it all.
Sehun (EXO)
SM Entertainment's idols sure spoil their maknaes so much.
One good example of that is EXO's Se-hun.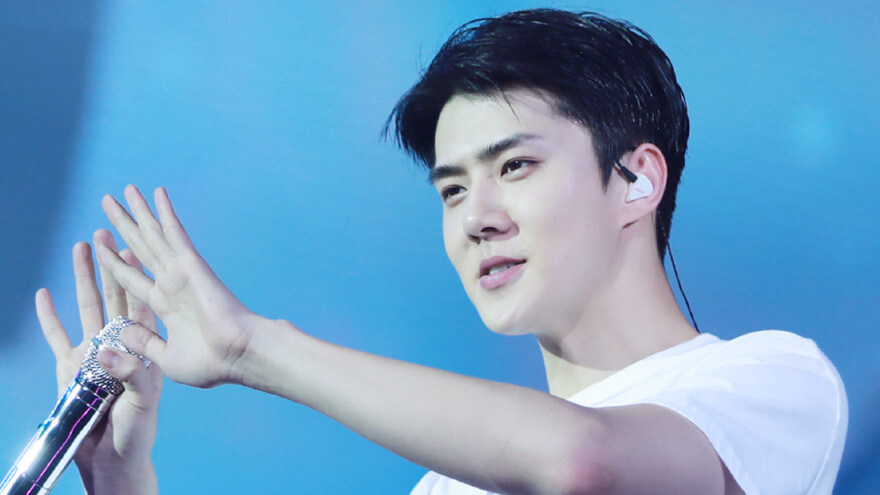 EXO-Ls would sometimes make a joke about Se-hun using his leader Suho's black card to buy stuff for himself.
Kidding aside, he got everything, from visuals to dancing skills.
With this fluttering face and shining skin, Se-hun earned the nickname "Handsome Maknae."
Dino (SEVENTEEN)
Being a performer is in SEVENTEEN Dino's genes.
Dino's parents are both dancers; his father used to teach him how to dance when he was still a kid.
What a sweet father-son bonding!
Thanks to this particular moment, Dino was interviewed by a music agency after winning a daesang or first place in a dance competition at Jeonju.
Kyuhyun (SUPER JUNIOR)
Let's go with one of the oldest maknaes in K-pop: Super Junior's Kyuhyun!
Kyuhyun is among the second-generation boy idols who debuted in 2006.
Since then, this cute oldie has gained the nickname "Evil Maknae" from fans for his the mischievous acts Kyuhyun has done with his hyungs in Super Junior.
One of the advantages of being the group's maknae really is becoming spoiled by the older members!
Yoon (WINNER)
Yoon (Kang Seung Yoon) may be the WINNER's maknae, but he is the group's leader!
Yoon took over the position after Mino, WINNER's original leader, attained an ankle injury.
It was supposed to be a temporary thing, but the group saw something in Yoon that made them believe he was worthy of being the group's permanent leader.
Taemin (SHINEE)
SHINee's Taemin is one of K-pop's legendary dancing machines.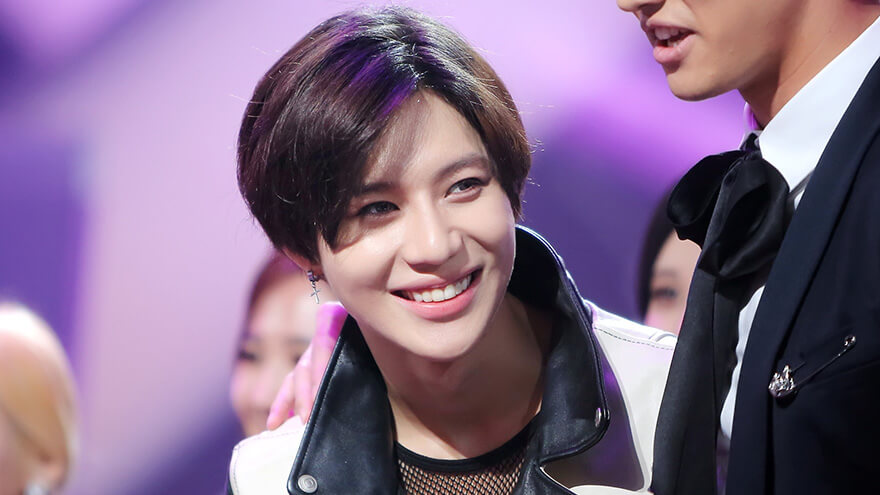 His dancing skills range from hip-hop to contemporary.
Just watch his iconic dance performance in his song "MOVE" and you'll understand how Taemin is regarded as one of the dancing pillars in K-pop.
Chanwoo (IKON)
It seems to be a thing among maknaes to be a pain in the neck to the group's older members.
And that is true with iKON's Chanwoo, who has the nickname "maknae on top."
Chanwoo is not afraid of teasing and provoking iKON members as soon as there is an opportunity!
Members even jokingly said in a live broadcast that they all cower in fear around Chanwoo!
I.M. (MONSTA X)
MONSTA X I.M. is a reliable maknae to the group.
Their leader, Shownu, even said in an interview that I.M. acts more like a hyung than a maknae.
What makes I.M. more adorable is his love for his father.
I.M. wanted to become a scientist and have the same profession as his father when he was still a child.
What a sweet boy!
Jisung (NCT)
NCTzens (NCT's fandom name) almost mourned the thought of Jisung being no longer the group's maknae when NCT debuted last 2020.
But when SM Entertainment revealed the age of the new members, fans realized that Jisung is still the group's maknae!
Jisung is an '02 liner, meaning he was born in 2002.
I still couldn't believe how young K-pop idols nowadays debut!
Sungjae (BTOB)
BTOB's Sungjae is the group's "Talented Maknae."
From singing and dancing as an idol to acting and hosting as a Korean actor, there is nothing that Sungjae cannot do!
You might even recognize him from the 2016 hit Korean drama Goblin.
Ren (NUEST)
In a conservative society such as South Korea, NUEST's maknae Ren (Choi Min Ki) shows no fear in expressing himself.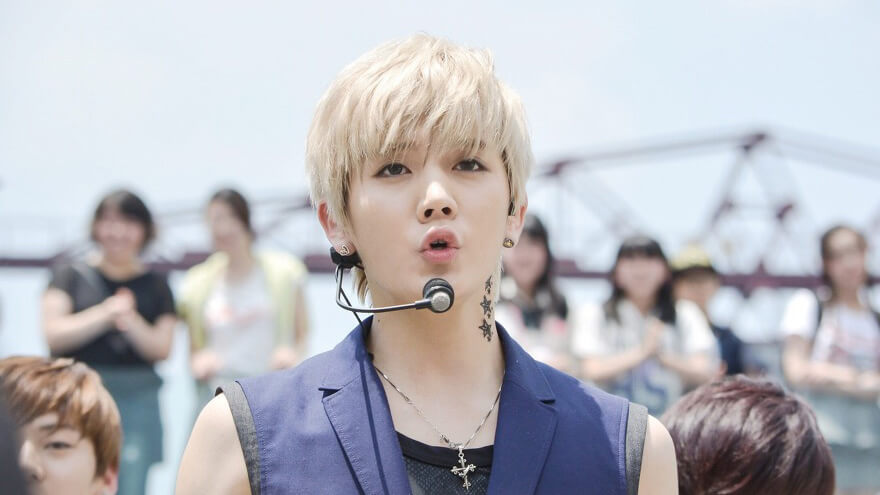 From sporting androgynous looks and outfits to covering Lady Gaga's songs, an icon to many queer folks, Ren sure is deserving to be called the "unafraid maknae" of K-pop.
NUEST Ren even made his debut in musical theatre, playing the role of a drag queen!
So Junghwan (TREASURE)
TREASURE's So Junghwan got an idol face since his childhood!
When he was still a child, Junghwan already appeared in many CFs as an actor and a model in South Korea.
But fans shouldn't be deceived by Junghwan's cute personality.
This adorable maknae of TREASURE has a 4th-degree black belt in Taekwondo.
I.N. (STRAY KIDS)
Stray Kids is among the K-pop boy groups with the most visuals.
And there is one that is exceptionally adorable than the rest of the members; that is the group's maknae, I.N.
He even released a song, an anthem for K-pop maknaes called Maknae on Top.
Sanha (ASTRO)
ASTRO Sanha may have a baby face, but he has a tall build, even taller than his hyungs!
And that is why Sanha is called the "giant baby" because of his whopping 184 cm height.
Aside from that, Sanha also has this squishy look, almost similar to a cute puppy, earning him yet another nickname called "beagle maknae."
Jongho (ATEEZ)
ATEEZ Jongho may have a masculine charm for a maknae, but he sure can make the best aegyo among the members.
His hyungs even look up to him on variety shows when the hosts request the group to shower their fans with a daily dose of aegyo!
Jongho is also an awfully strong K-pop idol.
Watch Jongho as an ending fairy in one of their music showcases while breaking an apple in half to see it yourself!
Huening Kai (TXT)
The MOAs (TXT's fandom name) call Huening Kai the "Diamond Maknae" for his sweetness and respect to his older members.
They got this nickname from one episode of TXT's reality show called One Dream.
Kai spilled an orange juice on the set, and his hyungs saw it.
The older members saw it and asked Kai to go to the back and find something else to do.
Kai didn't listen.
Instead, he cheered on his hyungs while they cleaned up after his mess!
Ni-Ki (ENHYPEN)
ENHYPEN's Ni-Ki was just 14 years old when he debuted as a K-pop idol.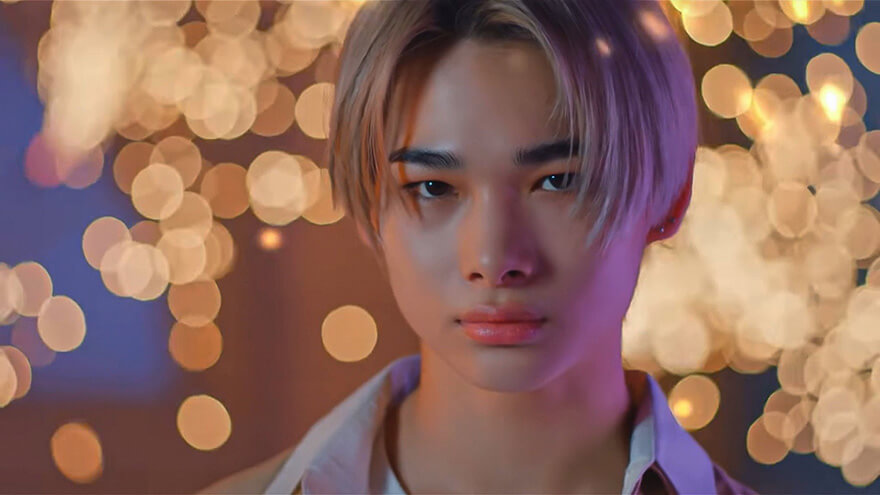 And at 16, Ni-Ki awed the netizens when his fancam while performing at the 2021 KBS Song Festival went viral.
People just can't believe how a young K-pop idol can exude such charisma on stage.
Ni-Ki can even compete with older idols when it comes to staging presence!
Kangmin (VERIVERY)
VERIVERY's Kangmin is not only the group's maknae, but he is also their visual!
He has this adorable look that VERRERs (VERIVERY's fandom name) go crazy about.
Subin (VICTON)
Back in 2019, VICTON's Subin suddenly got popular just by being mentioned on a survival show called PRODUCE X 101.
People on the Internet couldn't get over the fact that Subin caught the attention of K-pop fans without even doing anything!
And that's thanks to his magnetic charisma that attracts the adoration of everyone who hears Subin's name.
Eric (THE BOYZ)
The Boyz's Eric (Son Young Jae) is a well-known social butterfly among the 4th generation K-pop boy groups.
His friends range from 3rd generation idols like GOT7 Mark to his peers, including AB6IX's Dae Hwi!
Eric also has a striking visual that earned him the nickname of "Go Jun Pyo," inspired from Lee Min Ho's character in the hit-Korean series Boys Over Flowers.
Bomin (GOLDEN CHILD)
Golden Child's Bomin has gained praise due to his incredible acting skills.
He even is a darling of Korean variety shows because of his amazing reaction on screen, which is a big deal among Korean viewers.
And we can't miss mentioning Bomin's striking visuals that are indeed an eye candy for fans!
Sungjae (BTOB)
BTOB's Sungjae is the group's "Talented Maknae."
From singing and dancing as an idol to acting and hosting as a Korean actor, there is nothing that Sungjae cannot do!
You might even recognize him from the 2016 hit Korean drama Goblin.
Jooyeon (XDINARY HEROES)
Xdinary Heroes is JYP Entertainment's newest K-pop boy band.
The band's maknae is none other than the 20-year-old Lee Jooyeon!
He is the main vocalist, bassist, and rapper of the six-part band.
Xdinary Heroes just debuted on December 6th of last year.
TaeRae (TEMPEST)
Tempest is a new K-pop boy group that debuted just this year.
They are under Yuehua Entertainment, home to a few popular KPop groups and artists, including EVERGLOW, Choi Ye Na, and WOODZ.
TaeRae is the group's maknae who captivated fans with his bright smile during their performance for their debut track "Bad News."
Being the maknae, TaeRae is doing a good job in radiative positive vibes that are expected from the youngest members of KPop groups.
Harry June (DKB)
Harry June is DKB's maknae, vocalist, and dancer.
He was first introduced as a member of DKB in November 2019 and finally debuted in February 2020 after the release of the group's first mini-album, "Youth."
Harry June is a fierce dancer who never fails to show his passion for his craft.
He even took part in the competitive MNet dance survival show Street Man Fighter Be:Mbitious.
Harry June proved he may be a rookie in the K-pop idol industry, but his dancing skills can be on par with professional dancers.
Chani (SF9)
SF9 Chani is the group's main dancer, vocalist, rapper, and, most importantly, the maknae!
He debuted with SF9 in October 2016 with the single "Fanfare."
Chani isn't just an idol, but an actor, too.
He acted in top Korean dramas, including Signal, Sky Castle, and True Beauty.
Xion (ONEUS)
ONEUS is a K-pop boy group under RBW Entertainment.
The group's maknae is Xion, with the real name of Son Dong Ju.
Aside from his title as the maknae, Xion is also ONEUS' visual.
An interesting fact about ONEUS Xion is that he is considered the "mom" of the group, despite being the youngest.
He nags the other older members of ONEUS just like how a mother nags their kids!
Daehwi (AB6IX)
Lee Daehwi is the maknae of Brand New Music Entertainment's K-pop boy group AB6IX.
Daehwi was a former member of Produce 101's WANNA ONE.
He is more popular for ranking 3rd spot on the MNet survival show and for being WANNA ONE's center.
Seongmin (CRAVITY)
Seongmin is the maknae of Starship Entertainment's newest K-pop boy group CRAVITY.
He was first introduced as one of the trainees of the company's rookie group STRASHIPZ.
Seongmin later debuted as a member of CRAVITY on April 2021 with the mini-album Hideout: Remember Who We Are – Season 1.
Chan (A.C.E.)
A.C.E. is a K-pop boy group under Beat Interactive, co-managed by SWING Entertainment.
The group's maknae is Kang Yuchan, also known by his stage name Chan.
He debuted with A.C.E. in May 2017 but has appeared in many K-pop music videos before becoming an idol himself.
Hyunsuk (CIX)
CIX Hyunsuk is the group's maknae who debuted in July 2019 with the group's mini-album 'Hello' Chapter 1. Hello, Stranger.
Despite being the youngest in CIX, Hyunsuk is the tallest member of the group!
In one of the episodes of Weekly Idol, a South Korean variety show, Hyunsuk revealed how some people call him a parrot because he was so talkative.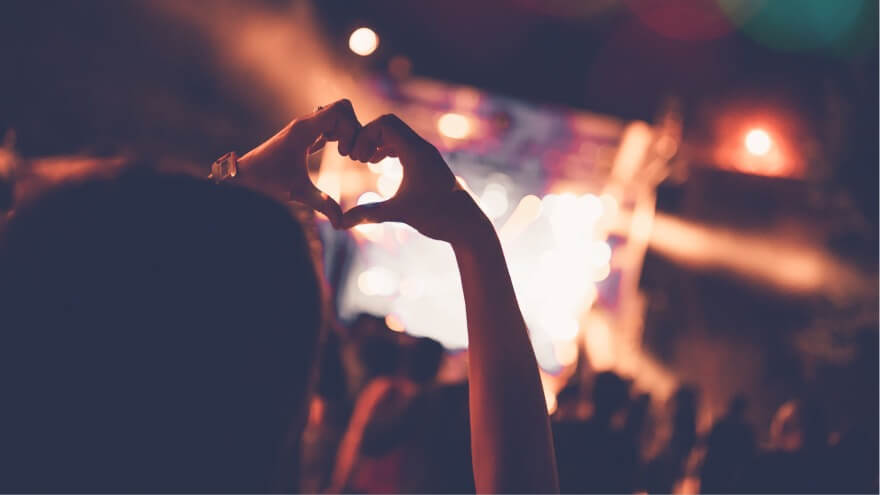 Just by looking at these cute K-pop maknaes, can you already feel the butterflies in your stomach?
Share your thoughts on Discord!