20 Cute Anime Girls to Simp Over
Among the many reasons that make anime so addictive to viewers is its cute characters.
They have personalities that are so captivating that you couldn't help but watch them prance and smile and make those twinkly eyes on the show.
So if you are in need of your everyday kawaii dose, you are in the right place.
This list of the cutest anime girls to simp over this year will have you blushing over your computer and mobile screens!
Top 20 Cute Anime Girls
Here are 20 of the cutest anime girls that will make you blush and make your heart skip a beat!
Nezuko Kamado (Demon Slayer: Kimetsu no Yaiba)
Our list's cutest anime girl: Nezuko Kamado!
Nezuko has cute pink eyes that took the anime community by a storm during its release back in 2019.
Unlike the other demons, Nezuko has a friendly demeanor towards humans.
She also manages to retain most human emotions like sadness and happiness.
Nezuko is especially cute whenever she tries to talk through her bamboo mouthpiece.
Kanna Kamui (Miss Kobayashi's Dragon Maid)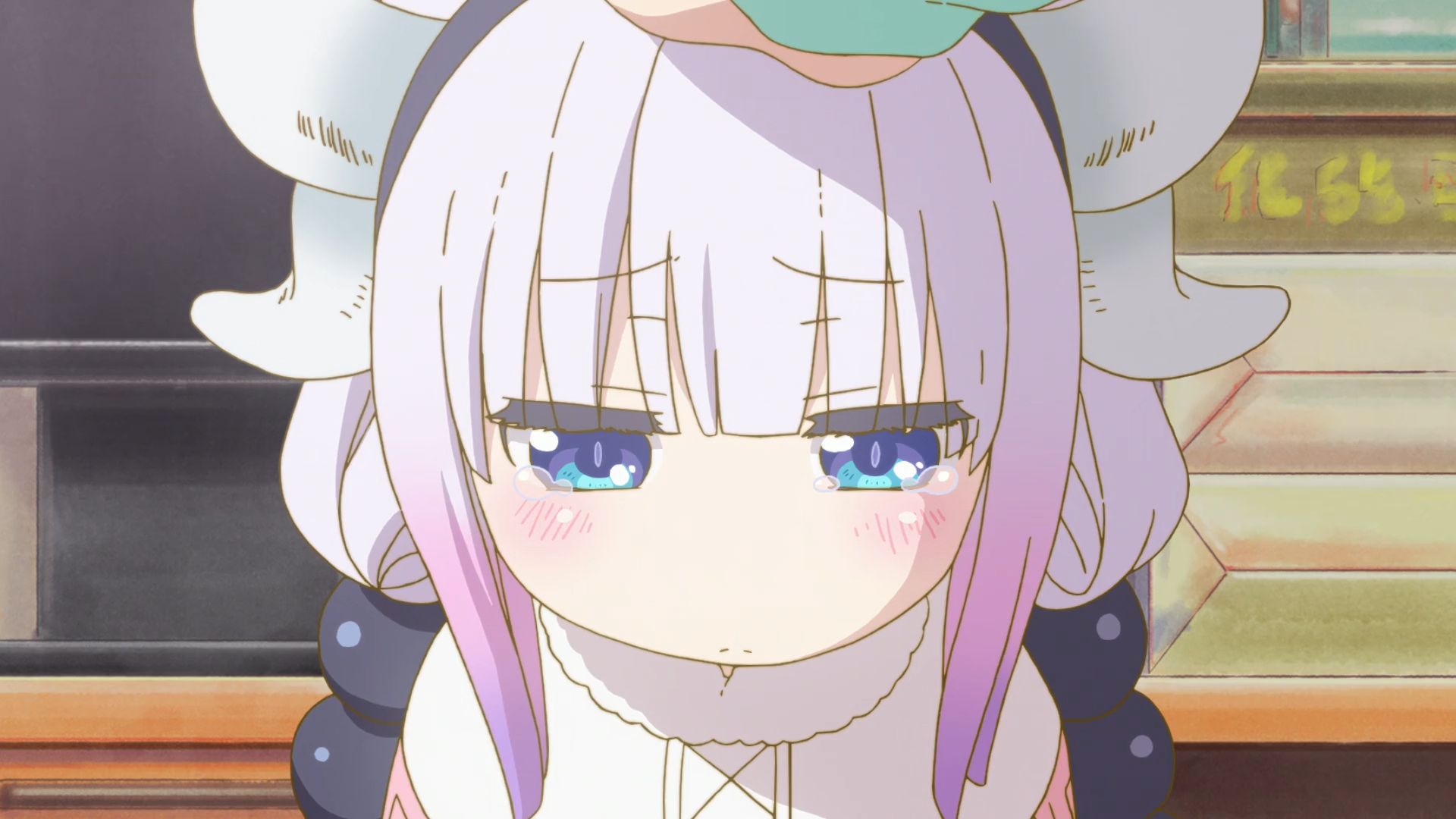 If dragons were as cute as Kanna Kamui, I'd like to have one!
Kanna is a soft-spoken little girl when she's in her human form.
She expresses her emotions through little facial expressions and body movements.
Kanna may be older than humans in terms of age, she still acts like a child!
She is often bored with day-to-day routine and likes to play childish games. 
Ochaco Uraraka (My Hero Academia)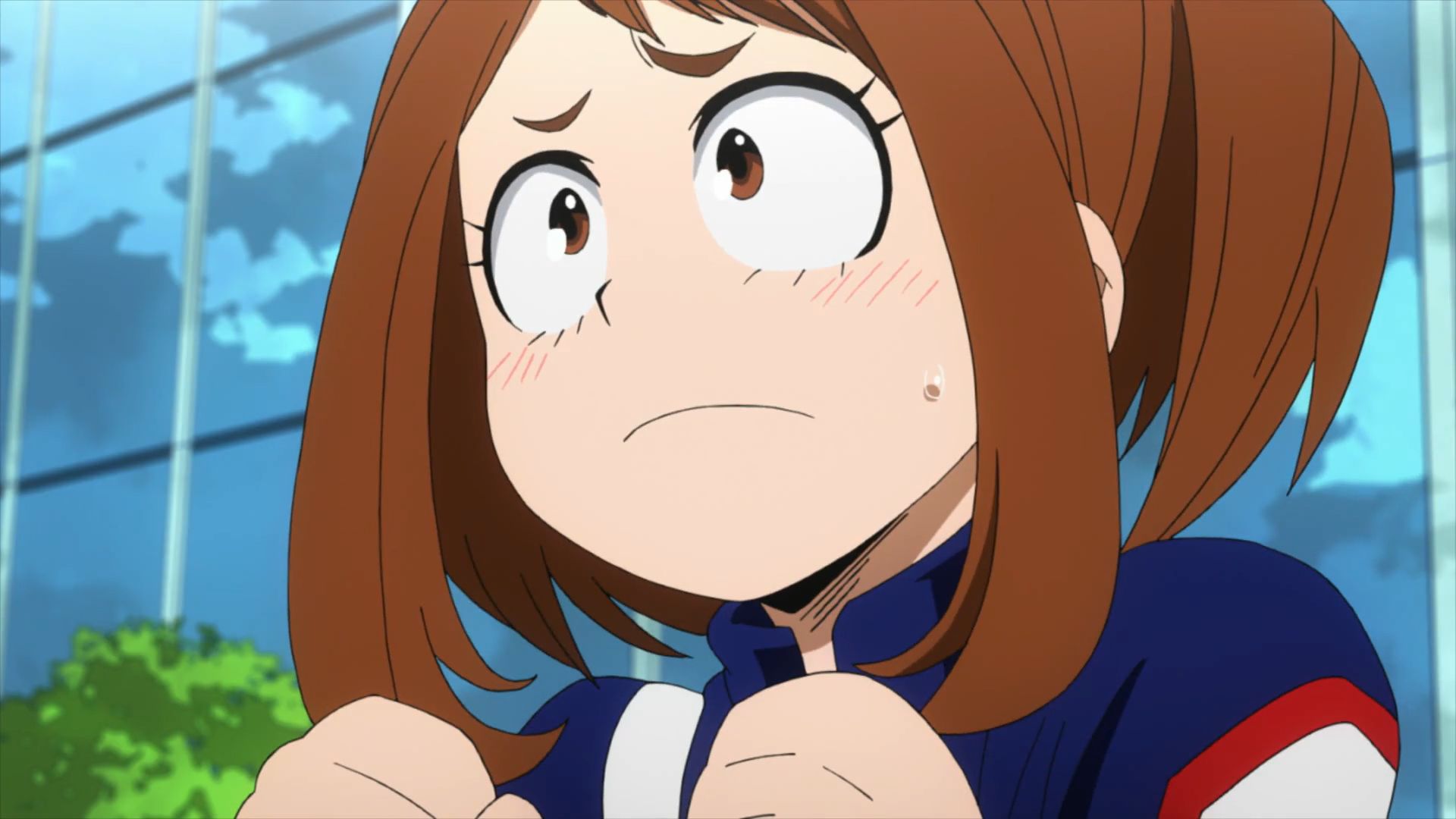 At the U.A. High School, Ochaco Uraraka is seen to be the most easy-going girl.
She is so bubbly yet a bit of an airhead sometimes.
Most of Ochaco's reactions, especially towards Izuku, tend to be humorous and quite exaggerated.
She is also easily amused with the other heroes and students' quirks and personality traits, but Ochaco always tries to hide this side of her.
Chika Fujiwara (Kaguya-Sama: Love Is War)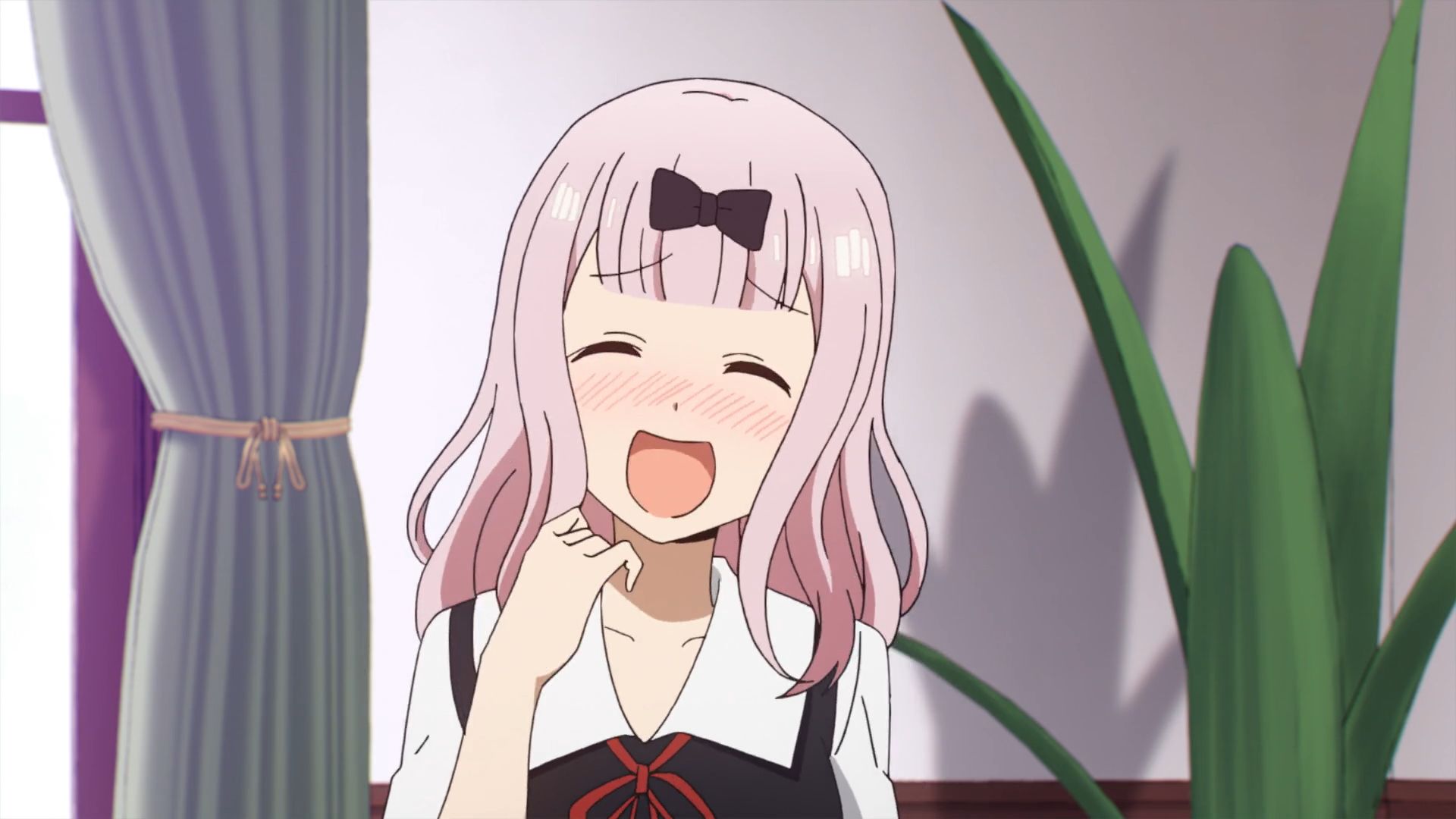 There is never a day that Chika Fujiwara doesn't have a big smile on her cute face.
Chika always looks for fun things she could do with the other members of the student council.
But she doesn't know how to read the room, causing her to ruin Kaguya and Miyuki's plans to make students make their love confessions.
Eri (My Hero Academia)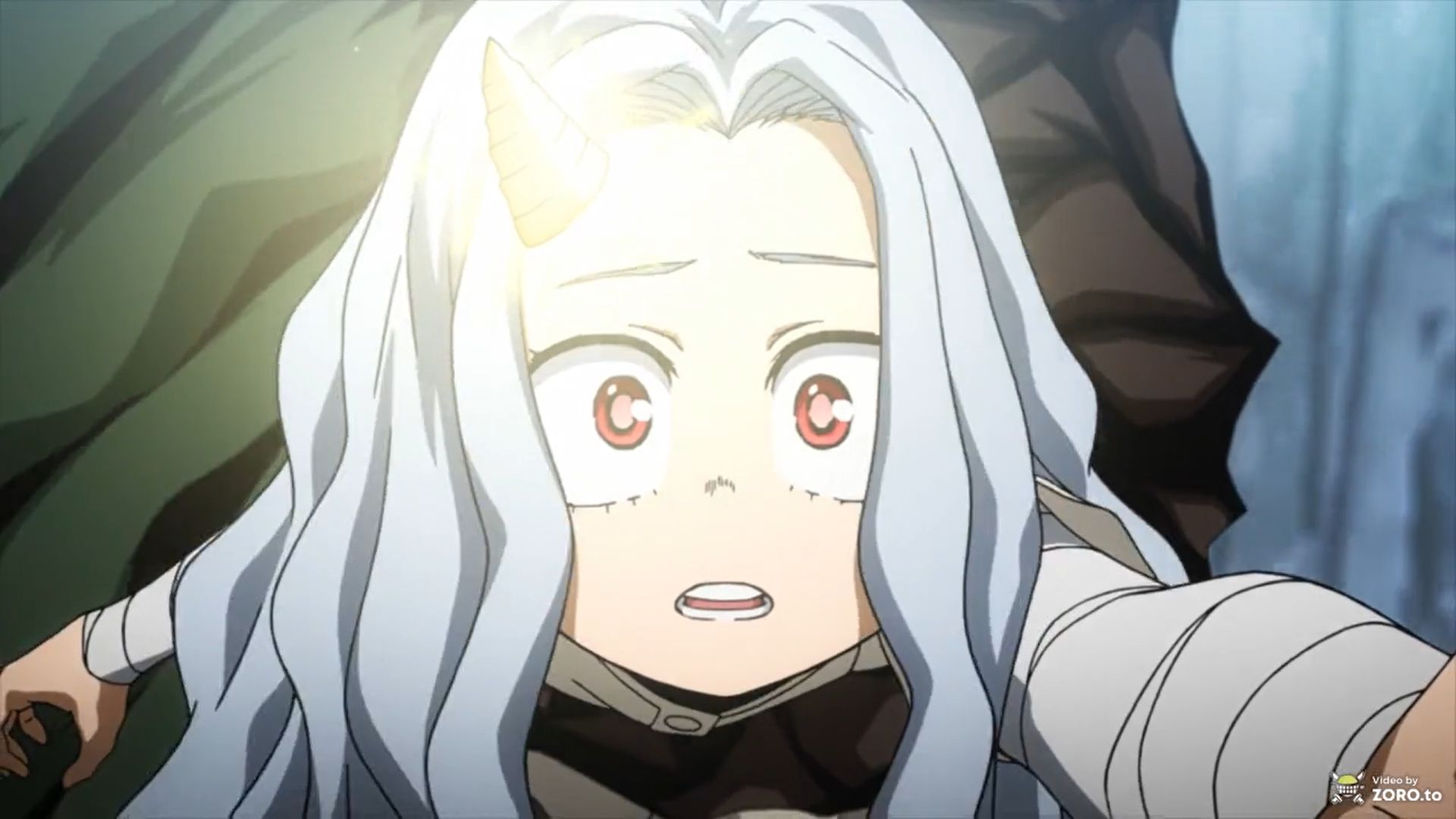 Eri has a sad childhood.
At a young age, Eri was disowned by her mother after making her father disappear accidentally with her Quirk.
She was then subjected to many experiments that traumatized both her body and mind.
But it all changed when she met Izuku Midoriya and experienced kindness with him.
The Eri who was always fearful became a cheerful girl who smiled so wide after seeing the Class 1-A's amazing band performance.
Yui Hirasawa (K-On!)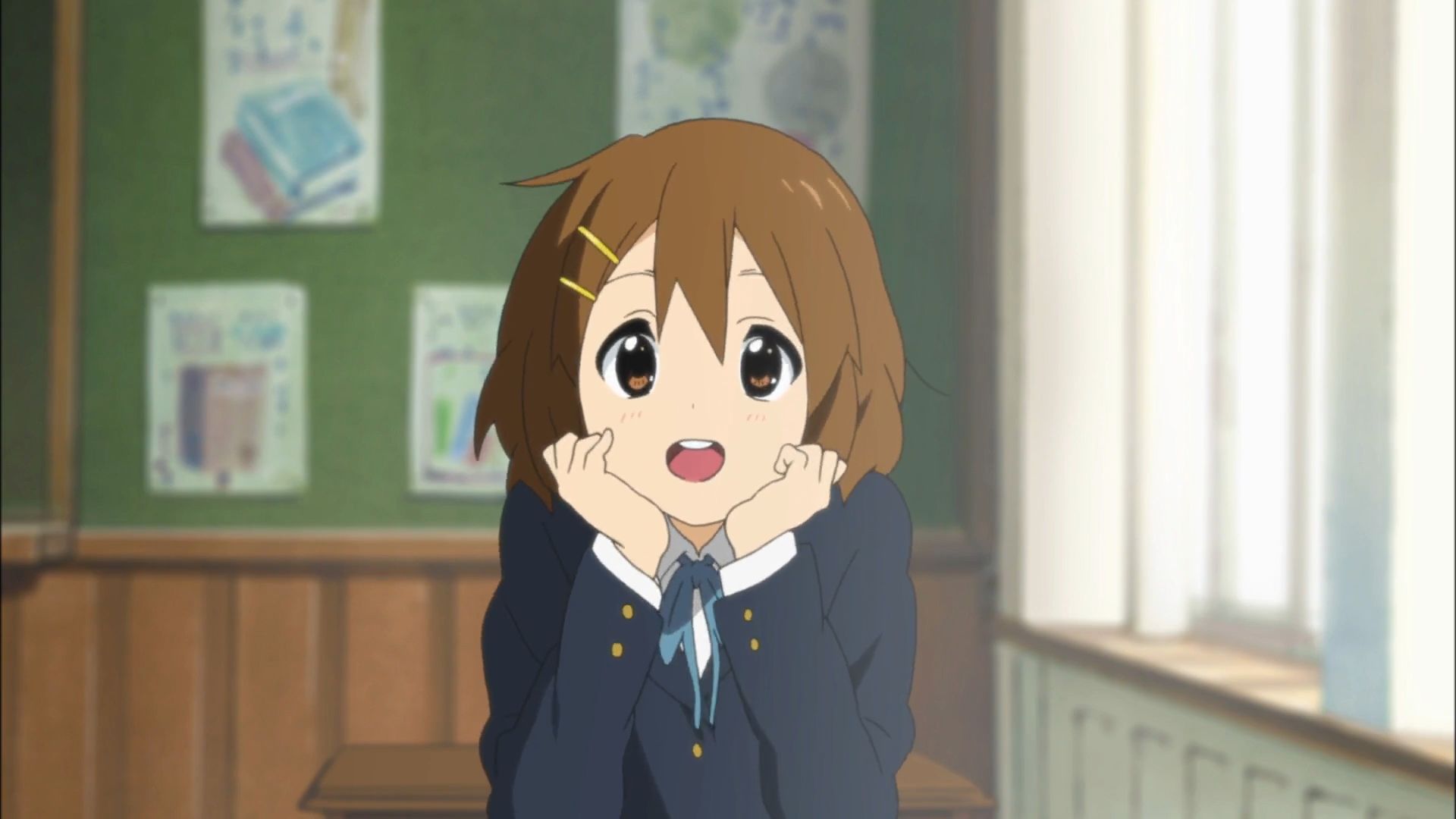 Here's a cute foodie girl on our list: Yui Hirasawa!
Being the vocalist and the lead-guitarist of the band Ho-kago Tea Time, Yui needs sweets to become energized before their performance.
Despite her huge appetite, Yui never gains weight!
Such a lucky girl.
She is also a confident girl who never gets scared to be on stage at all.
Rem (Re:ZERO)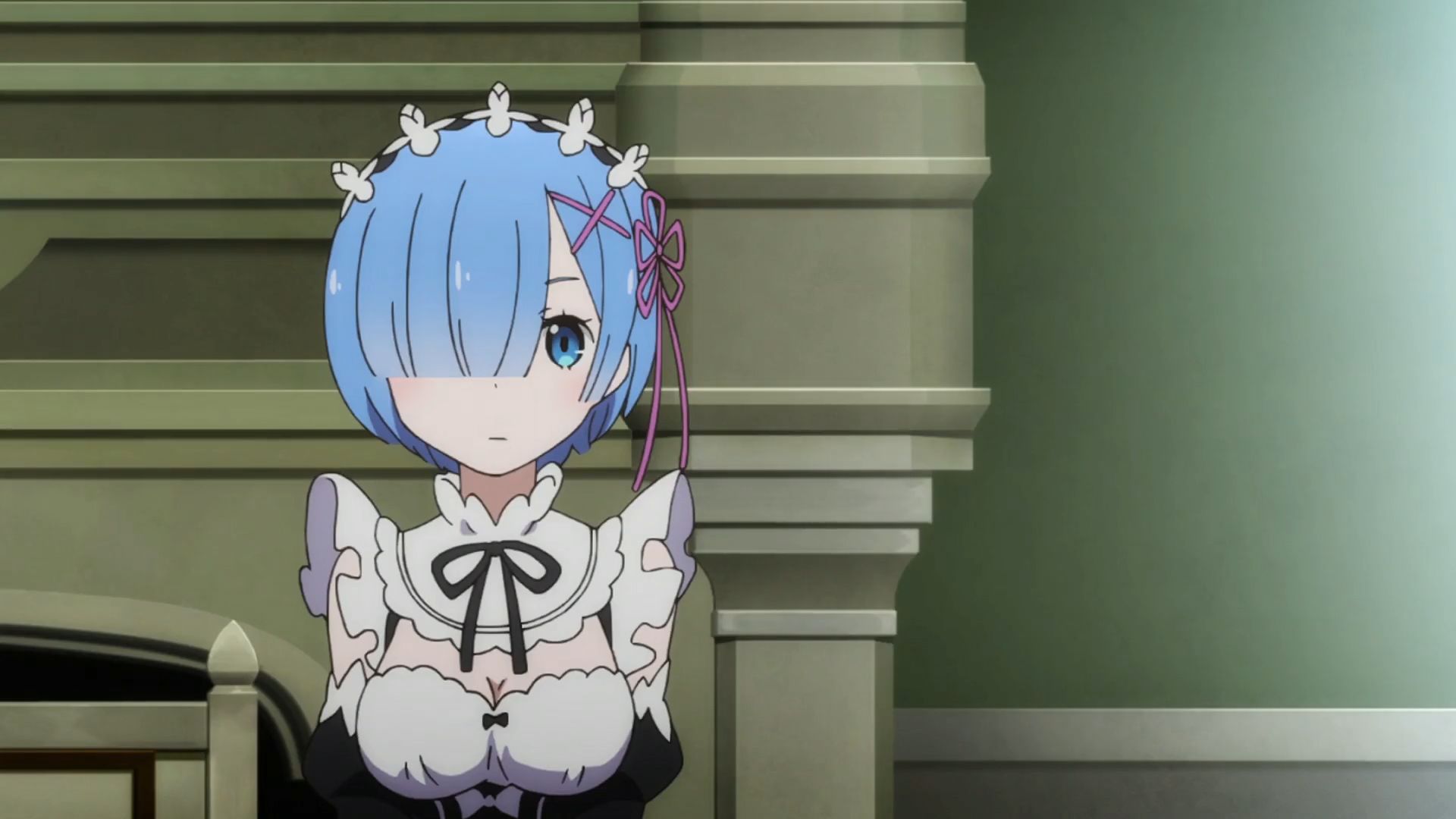 Because of her guilt after being saved by her sister Ram, Rem's emotion focused on inferiority most of the time.
But it all changes when Subaru saves Rem's life.
Rem now has romantic feelings for Subaru.
She even follows him around and becomes his loyal follower, despite Subaru constantly pushing her away.
Shiro (No Game No Life)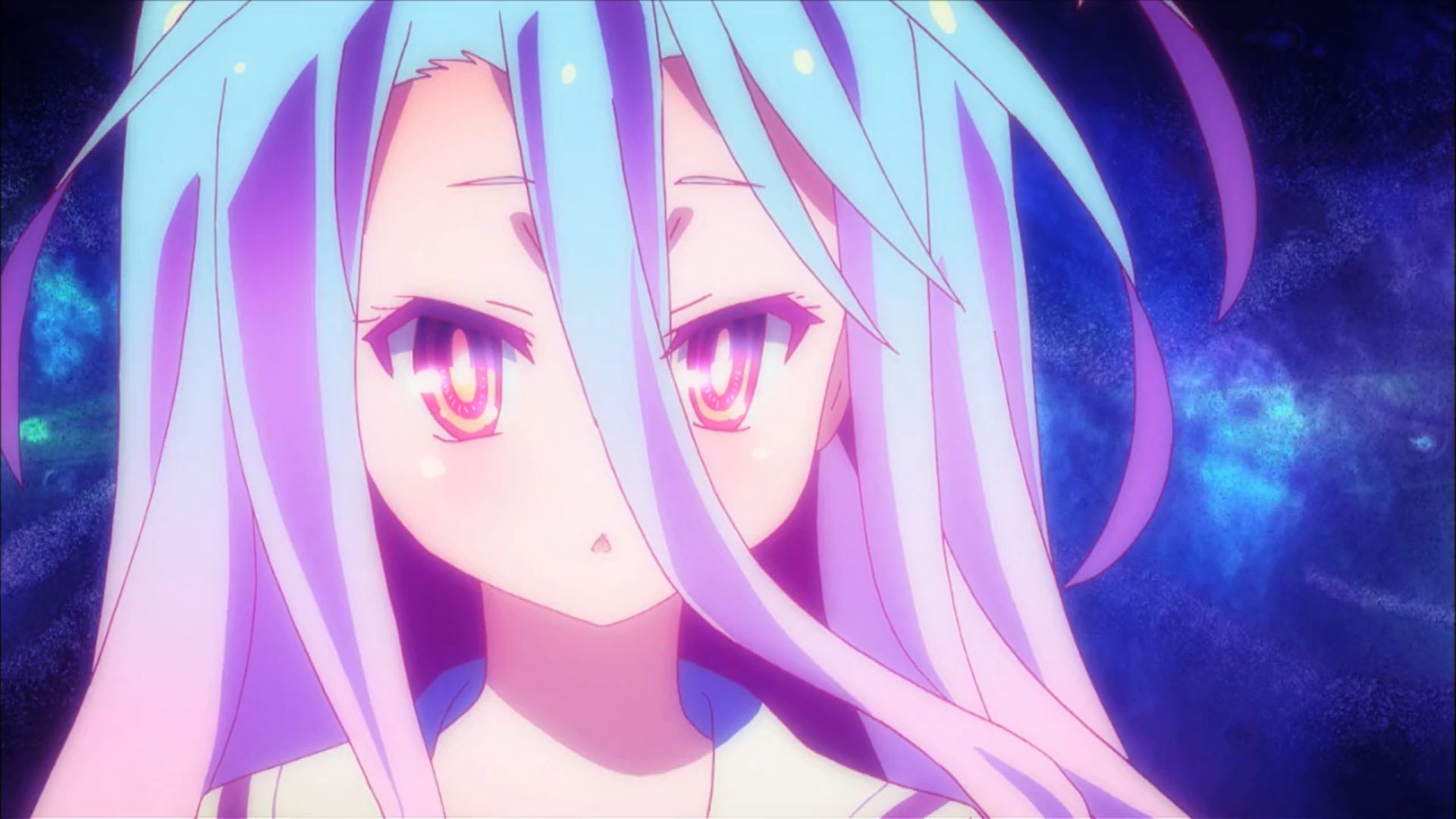 Shiro may be an intelligent girl, but she has trouble understanding the behavior and emotions of other beings.
She even relies on her step-brother Sora for help to defeat emotionally-rich beings like Tet in one of their chess matches.
Yoshino Himekawa (Date A Live)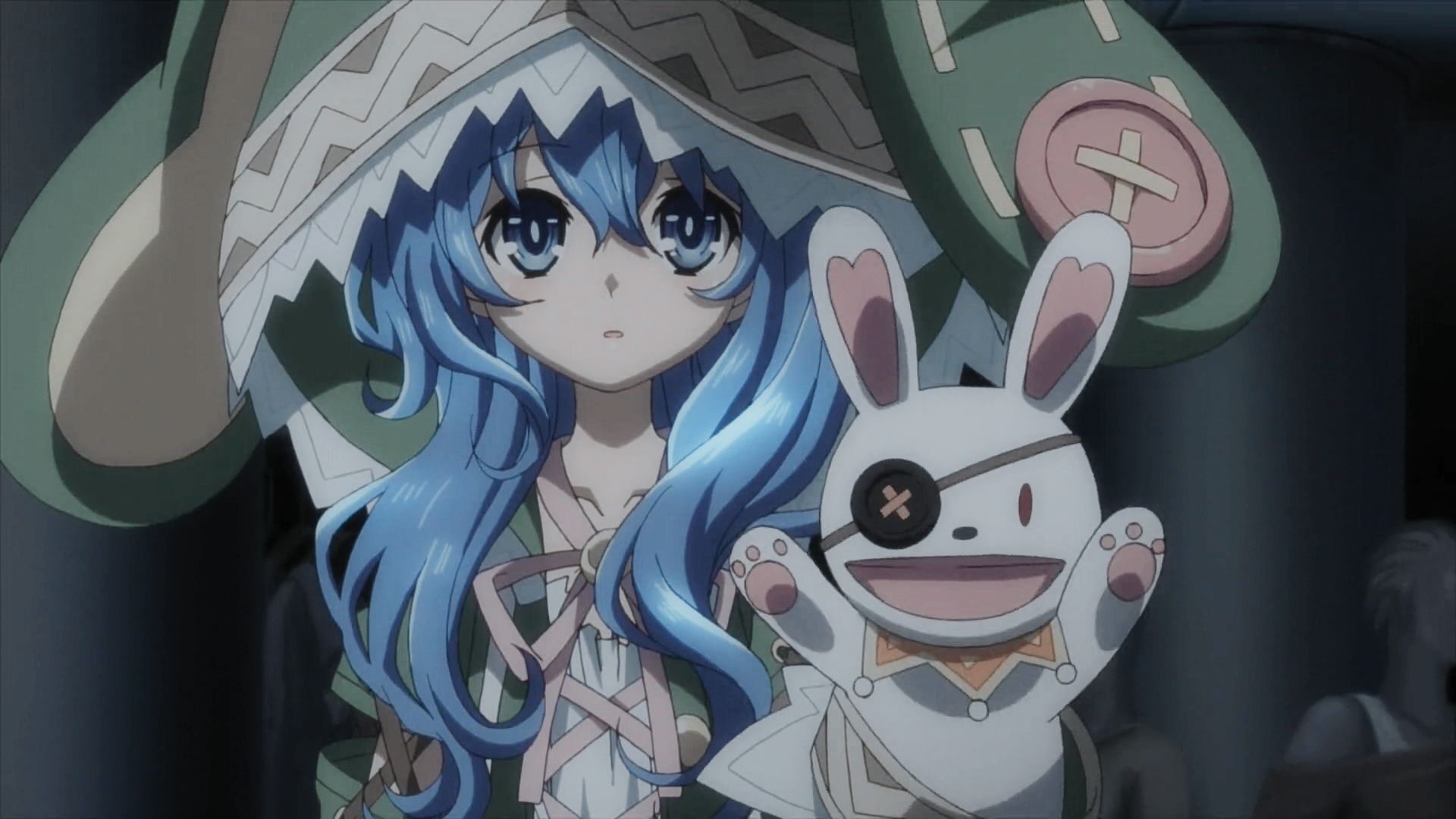 Yoshino is a passive little girl who, unlike most of the Spirits, doesn't want to battle against Anti-Spirit Team despite them trying to murder her.
When she first appeared in the anime, Yoshino displayed her emotions through her powers.
In an instance, Yoshino caused a rain to pour down after feeling lonely.
Rikka Takanashi (Love, Chunibyo, & Other Delusions)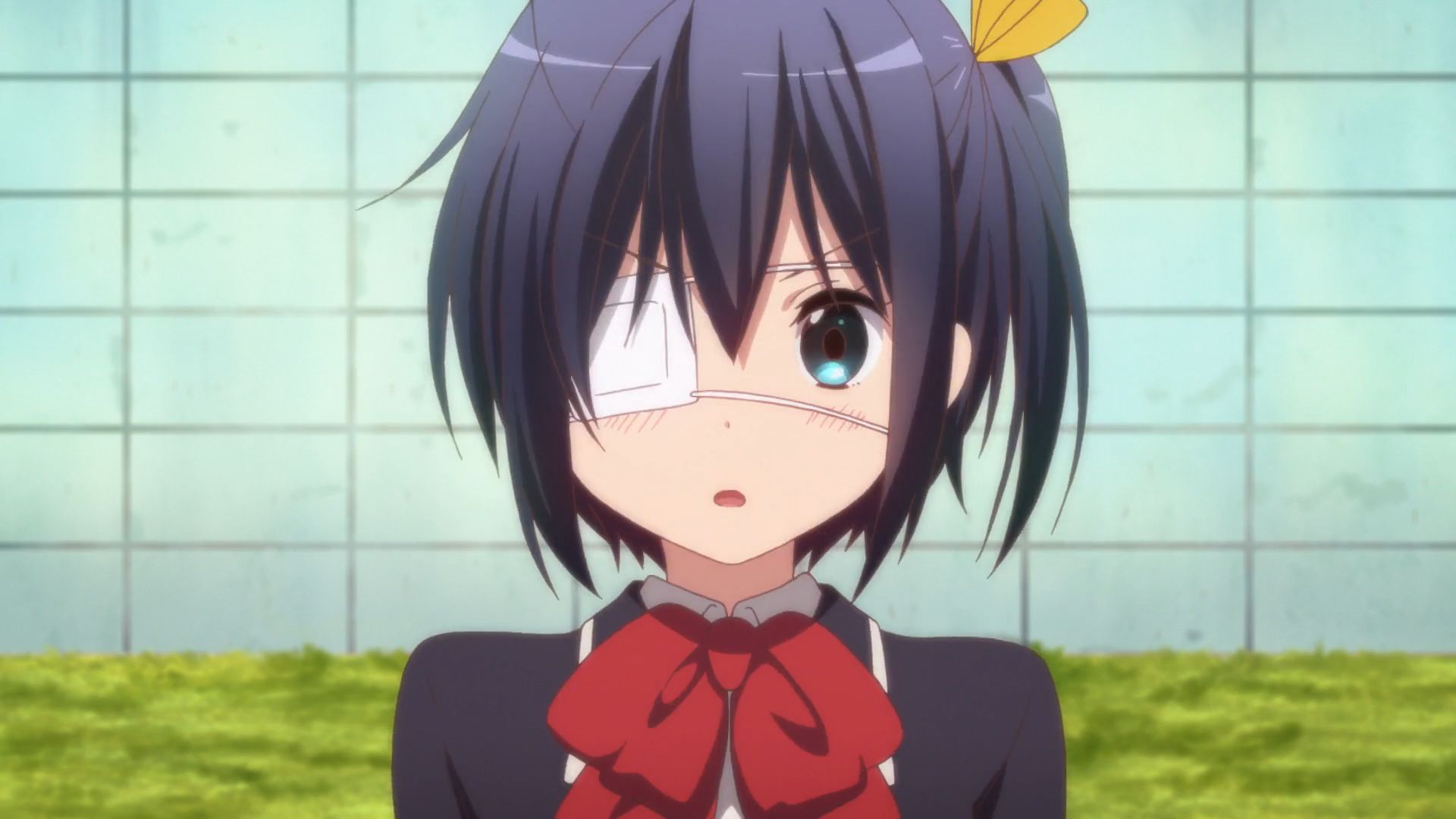 Rikka Takanashi is your typical chuunibyou girl who lives in her own fantasy world.
This results in her exhibiting weird behaviors around her peers.
Rikka believes she possesses the "Tyrant's Eye," allowing her to know the fate of humanity.
She even wears an eye-patch to seal her eyes' powers, as it can be too much for her to handle!
Taiga Aisaka (Toradora)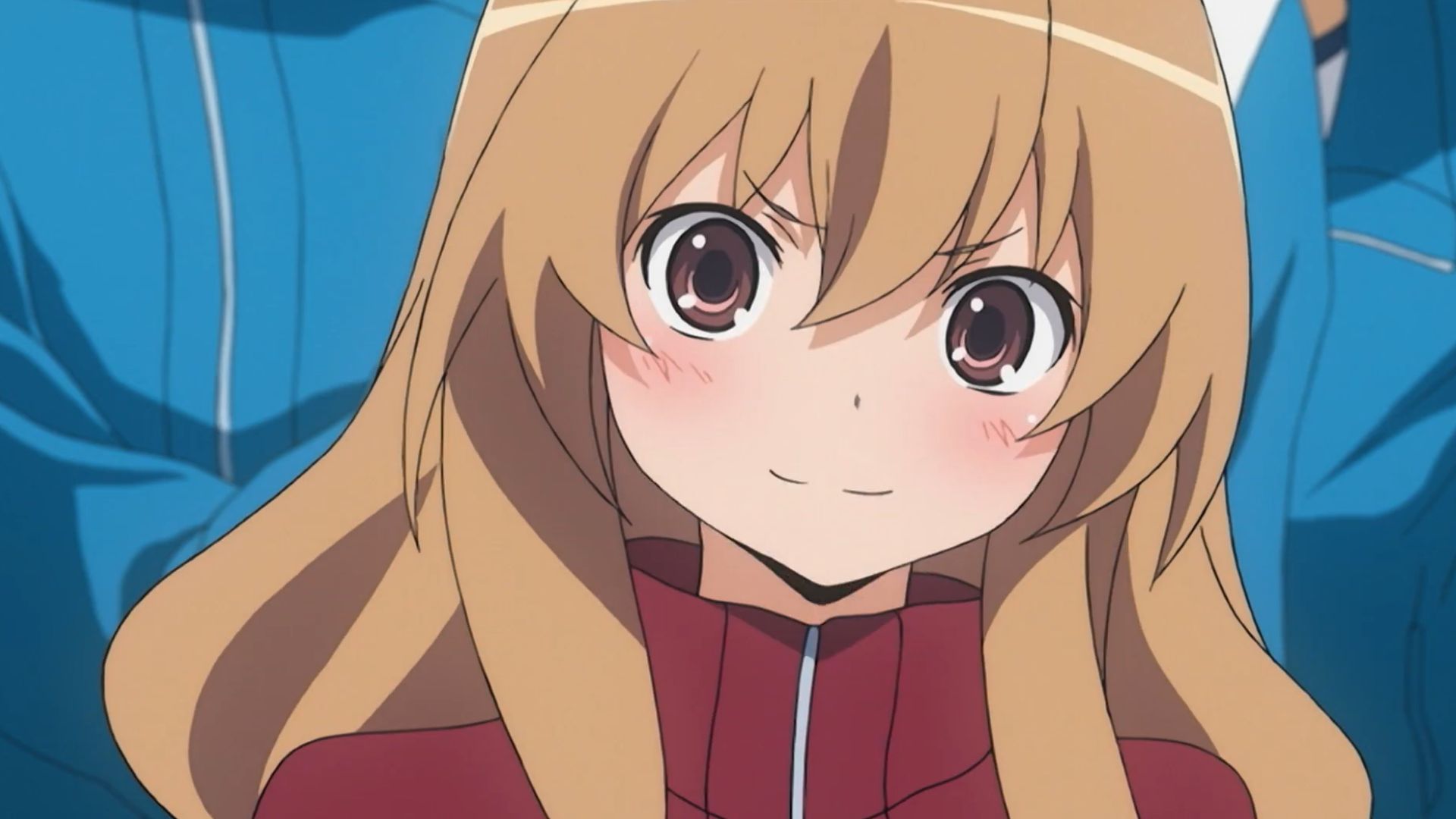 It's hard to believe that Taiga Aisaka is already a teenager because of her small height.
This makes her so upset, especially when Taiga gets teased over the matter.
Due to Taiga's aggressive temper, she earns the nickname "Palmtop Tiger."
Ushio Okazaki (CLANNAD)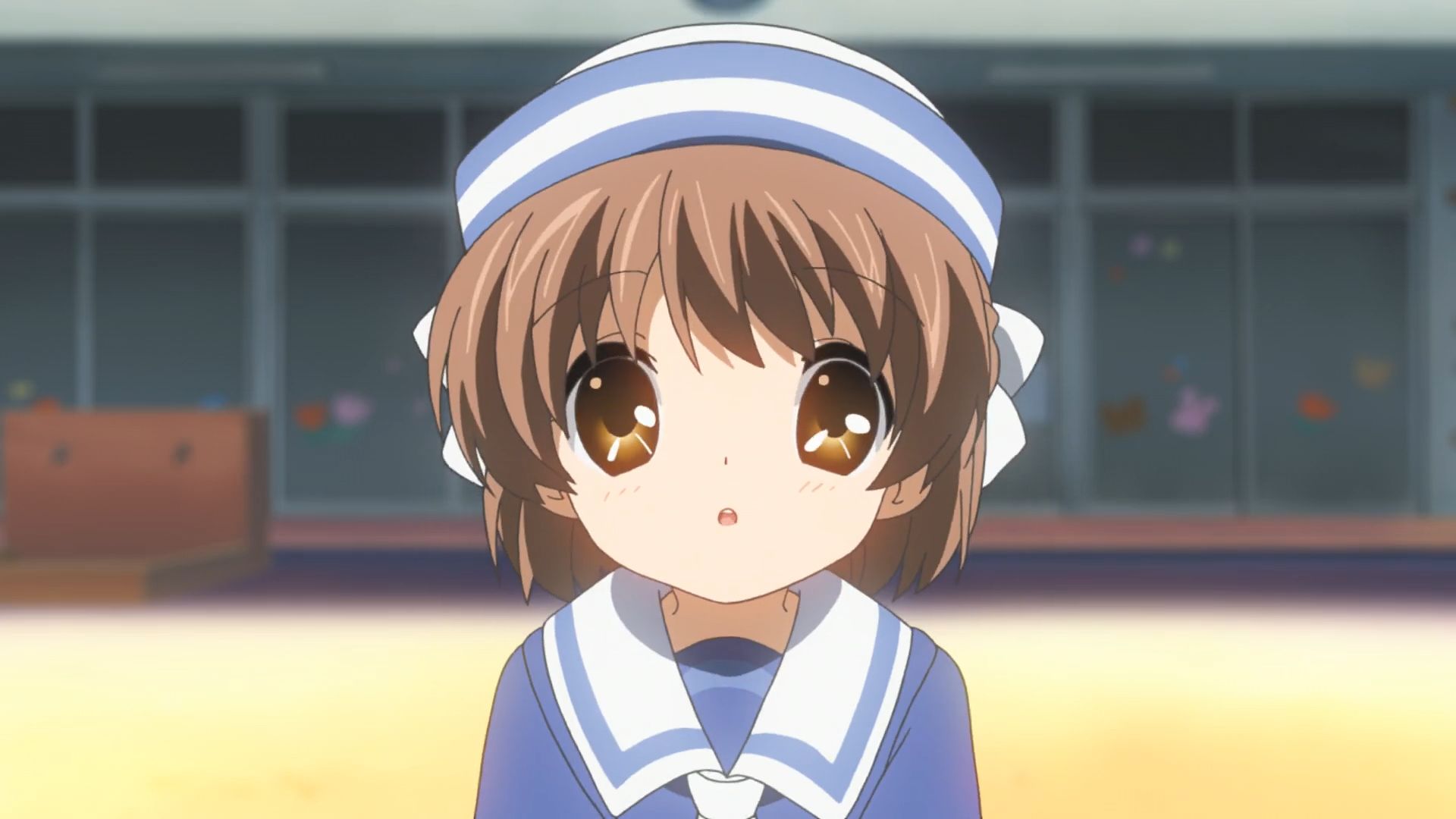 Ushio Okazaki doesn't act like girls her age.
Instead of playing with dolls, Ushio is more fascinated with robots and going on trips.
Despite her peculiarities, Ushio is still loved and cared for by her family.
Umaru Doma (Himouto! Umaru-chan)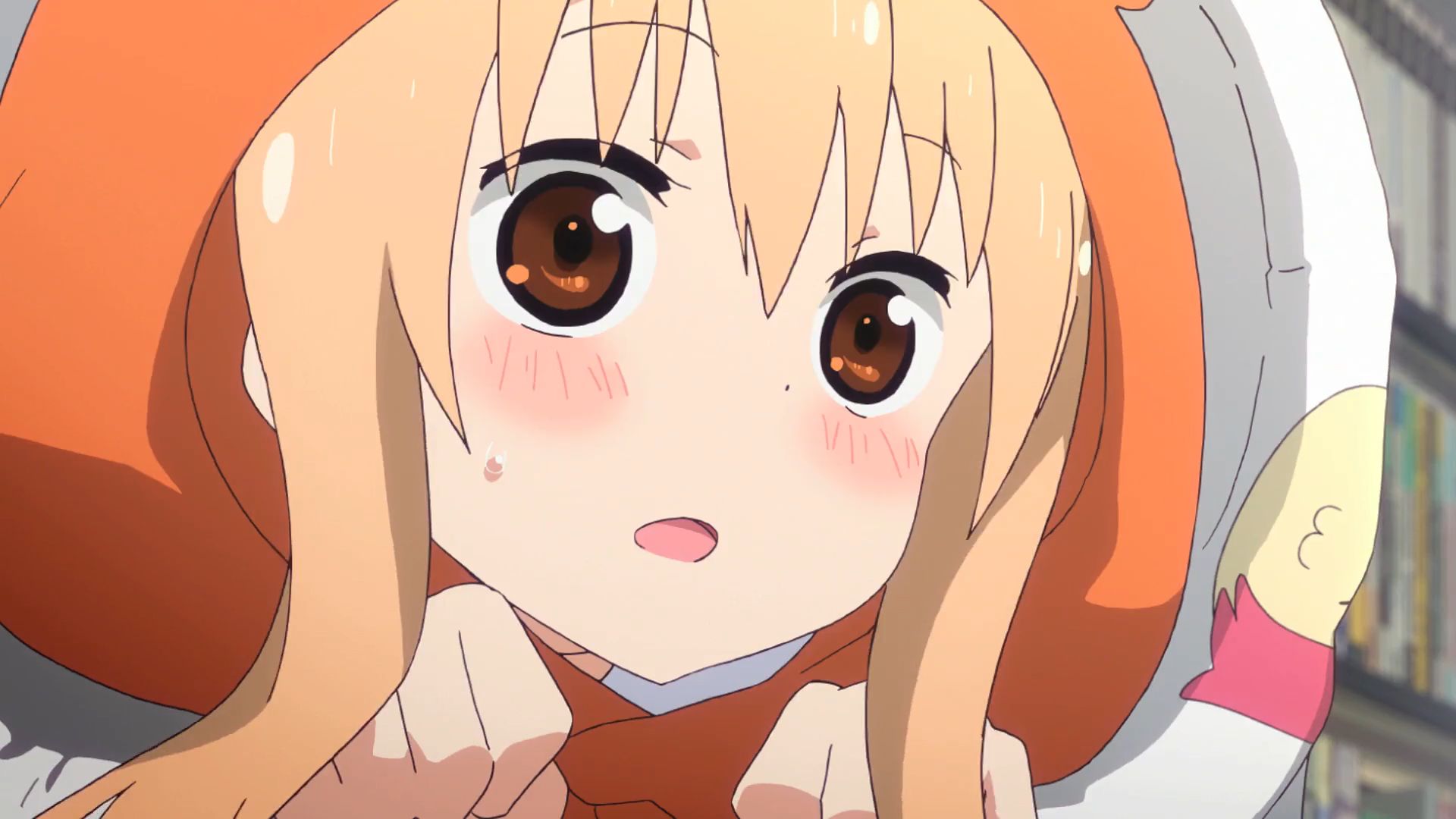 Umaru Doma has a strange ability that allows her to switch into two kinds of modes: indoor and outdoor.
When Umaru is in her outdoor mode, she is an achieving high school student with a slender figure.
Students and faculty admire her so much!
But when Umaru's in her indoor mode, she turns into real form: a cute, squishy chibi!
In this mode, Umaru acts the opposite.
She is a very messy and lazy girl who gives all the household chores to her brother Taihei.
Naru Kotoishi (Barakamon)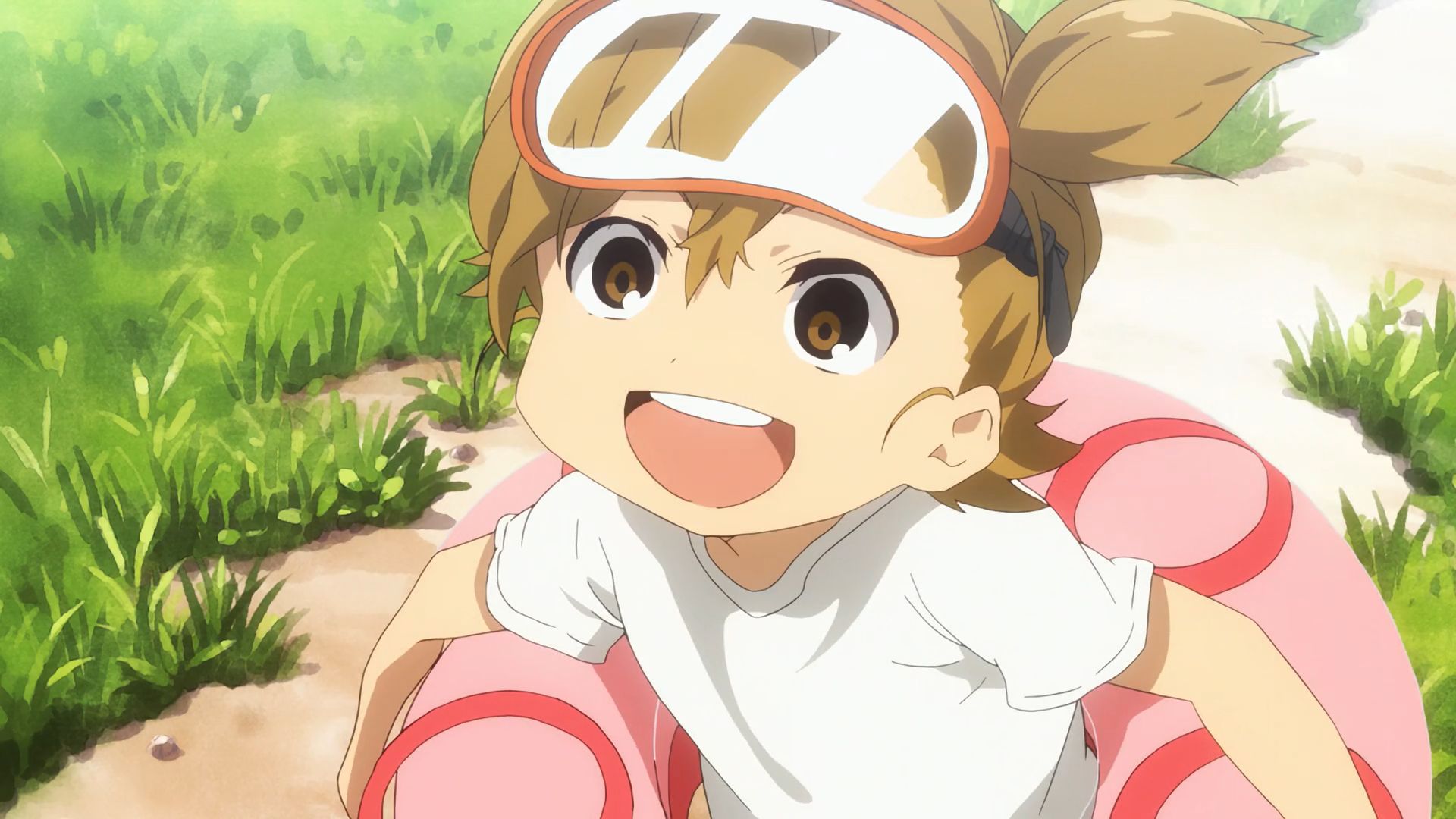 Naru Kotoishi is an energetic girl who seems to not understand the concept of personal space.
She also has an extremely curious personality.
Naru is very fascinated with collecting strange things like shells and bugs.
Naru likes adventure too, as seen in her determination to climb a tall wall just to watch the sunset.
How cute is that?
Kobato Hasegawa (Haganai: I Don't Have Many Friends)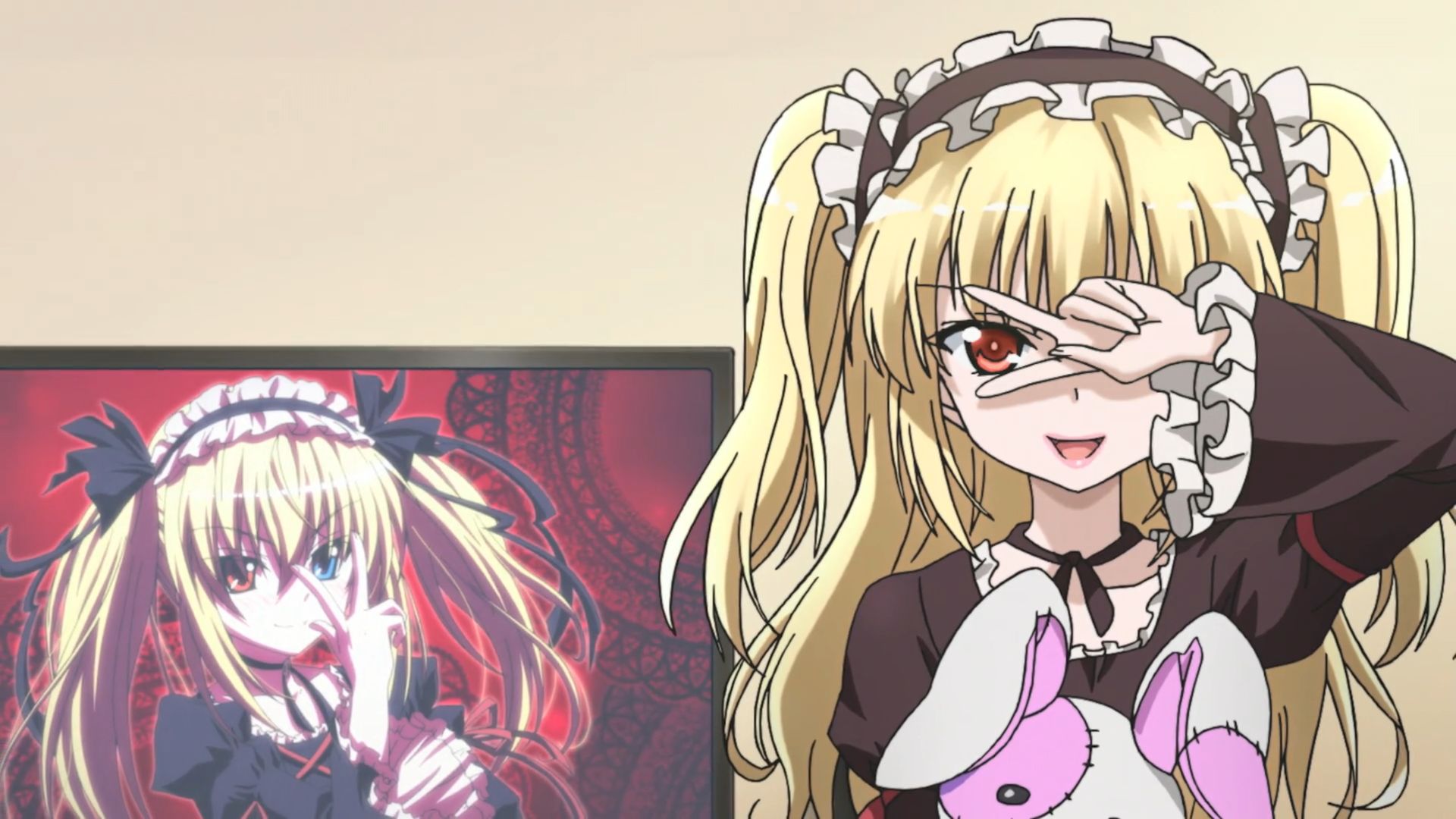 Kobato Hasegawa is extremely close and dependent on her brother Kodaka.
Kobato often displays acts of jealousy when she feels like her brother doesn't give her enough attention.
She even sees other girls like Maria, a supervising teacher at the Neighbor's Club, as competitors for her brother's affection. 
Izumi Sagiri (Eromanga Sensei)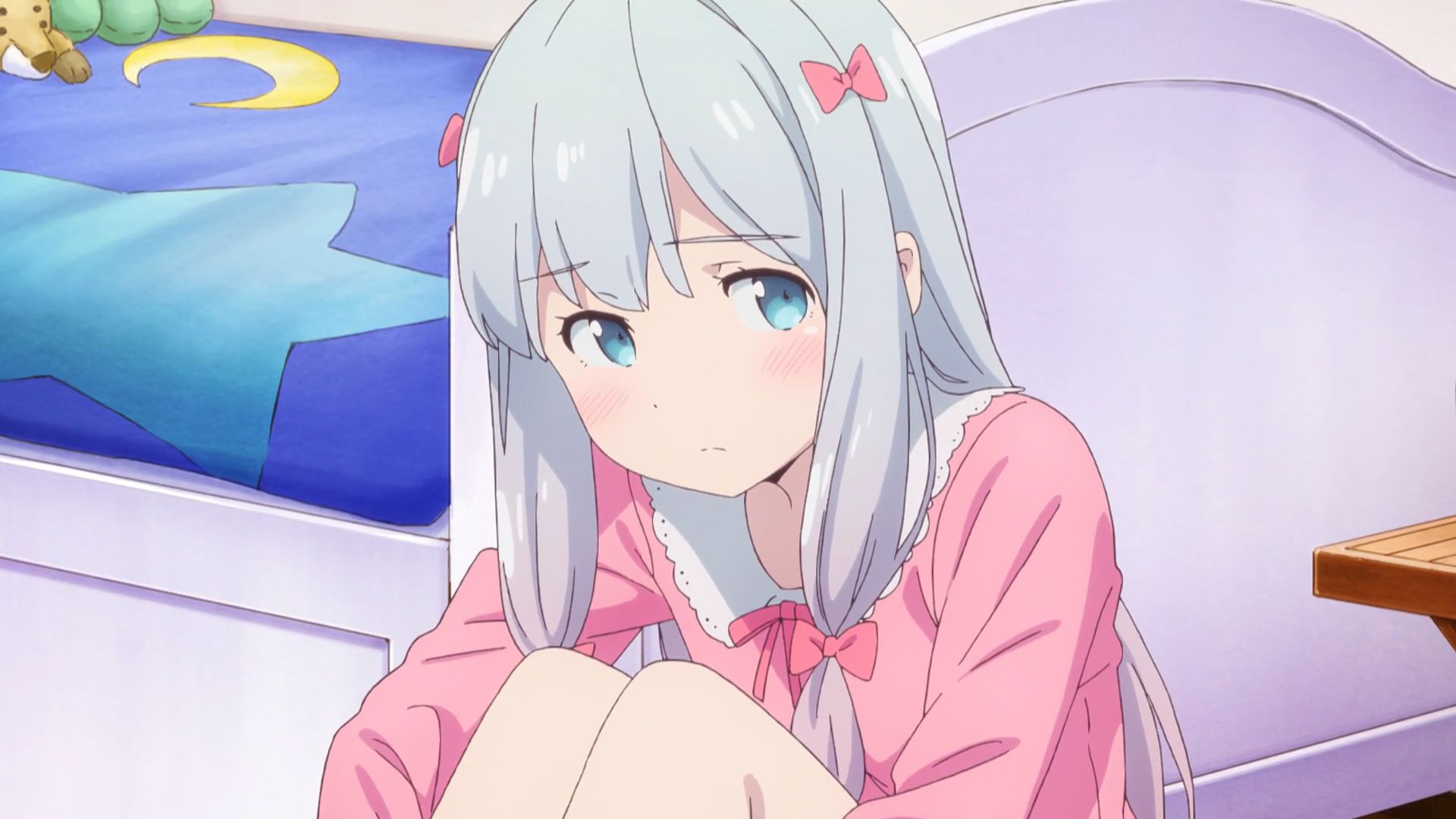 Our cute anime girl Izumi Sagiri likes drawing so much.
Even though she rarely talks in person, Izumi seems to be more confident when she draws live on a webcam.
Izumi is also a very neat girl who likes to keep her things in order.
Nadeshiko Kagamihara (Laid-Back Camp)
It seems like many of our cute anime girls have a huge appetite for delicious food.
Count Nadeshiko Kagamihara on that list!
Nadeshiko is a cheerful girl who is deeply in love with eating.
Aside from that, Nadeshiko also likes camping in the mountains!
Tsumugi Inuzuka (Sweetness & Lightning)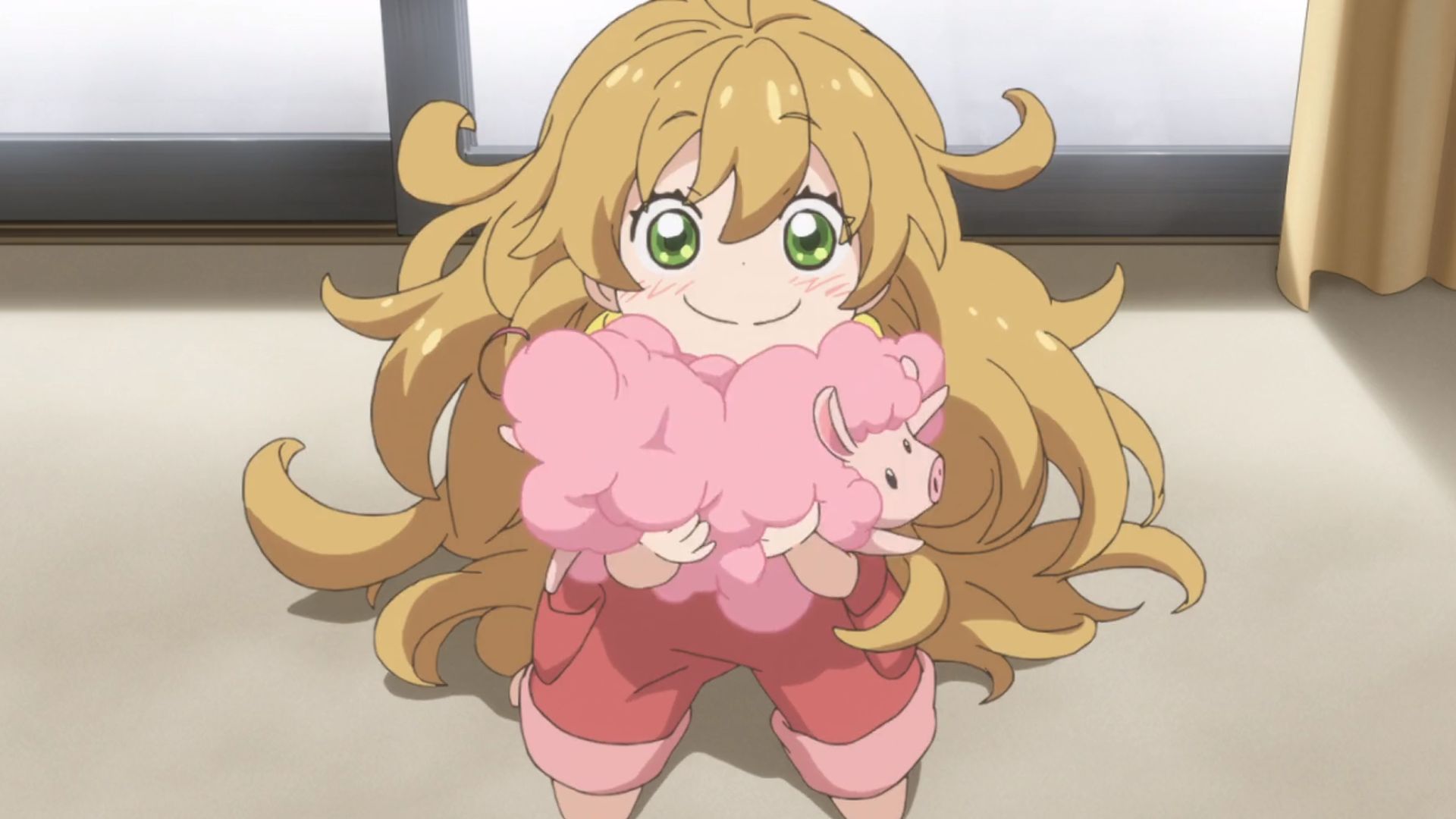 Tsumugi Inuzuka likes food and cooking meals in a restaurant owned by Kotori Iida.
She is also a daddy's girl and works so hard not to upset him in any way.
What is fascinating about Tsumugi is her wide and colorful imagination.
At some point in the series, Tsumugi is seen to be at the sidewalk, walking as she imagines sharks surrounding her and an airplane in the form of a pterodactyl hovering in the sky.
Kisa Sohma (Fruits Basket)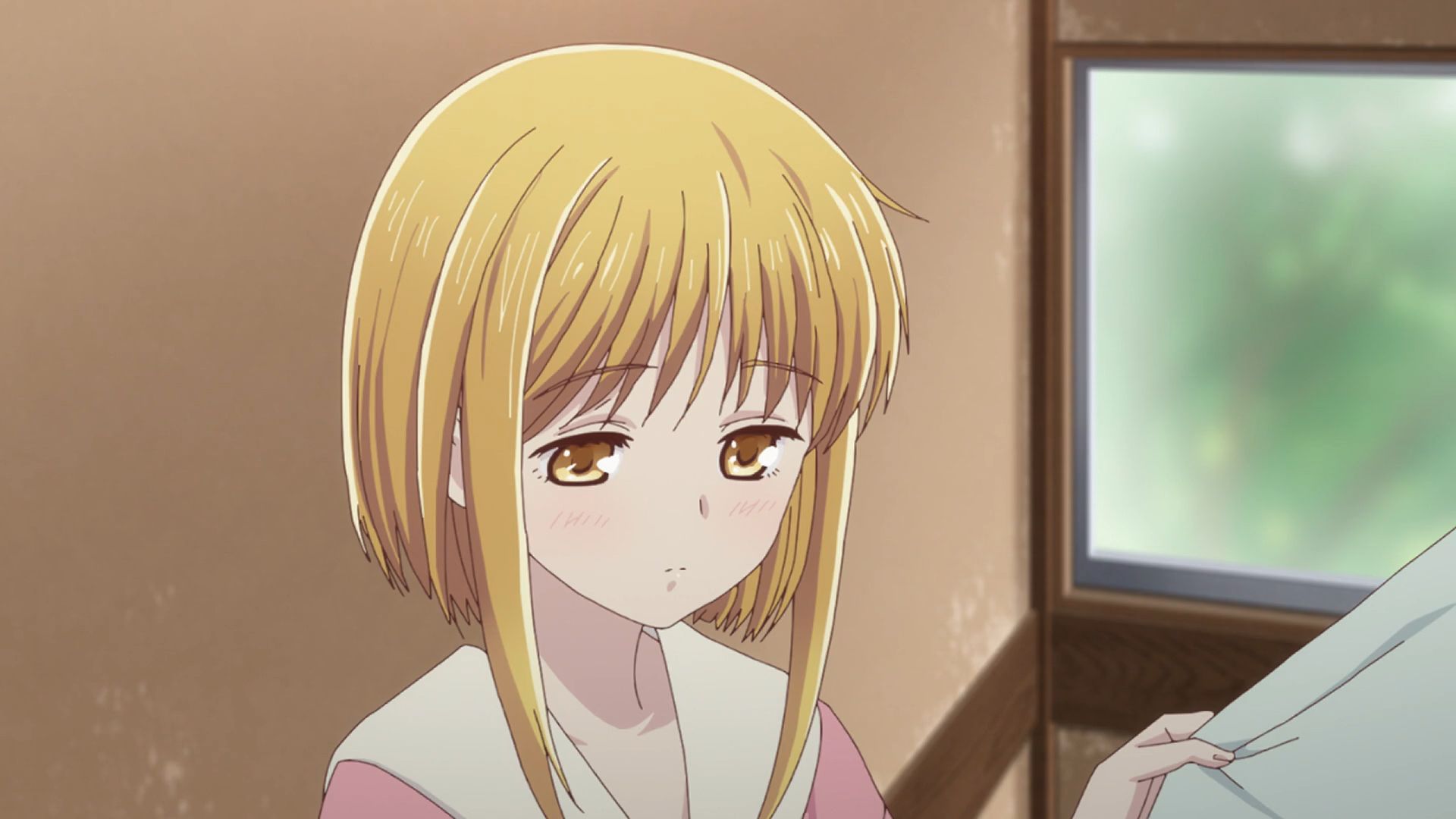 Kisa Sohma used to be bullied by her classmates whenever she tried to speak around them.
This unfortunate history of Kisa leads her to biting people in her tiger form as a defense mechanism.
But after seeing kindness from Tohru, Kisa begins to open up her heart and express her thoughts and feelings.
After forming a meaningful bond with the characters in the series, we see Kisa as a sweet, innocent girl who is a bit sensitive towards conflict.
Nadeko Sengoku (Bakemonogatari)
Nadeko Sengoku fancies her hair, especially her forelocks, so much to the point of becoming overprotective over it.
She thinks that it is more important than her underwear that Nadeko goes to extreme lengths to guard it.
What is sad about her character is that Nadeko is placed under a curse where an invisible snake surrounds her body, which in result gives her snake scale-like scars. 
That's a wrap!
What an extensive list of cute anime girls we have here.
We all need this kind of adorable energy radiating through us in order to live a day longer.
Do you agree with this list of anime girls to simp over?
Tell us your thoughts on our chat box!
Make sure to follow us for more anime content!