20 Most Underrated Anime Waifus Who Need More Love
Otakus have their own waifus that they are very much loyal to.
But over time, we tend to overlook some anime characters who have oozing waifu-material the first time we watch a series.
In this article, we will appreciate the underappreciated anime waifus who need more of our love.
Let's get to know them now!
20 Most Underrated Anime Waifus Who Need More Love
Asa Shigure (Shuffle!)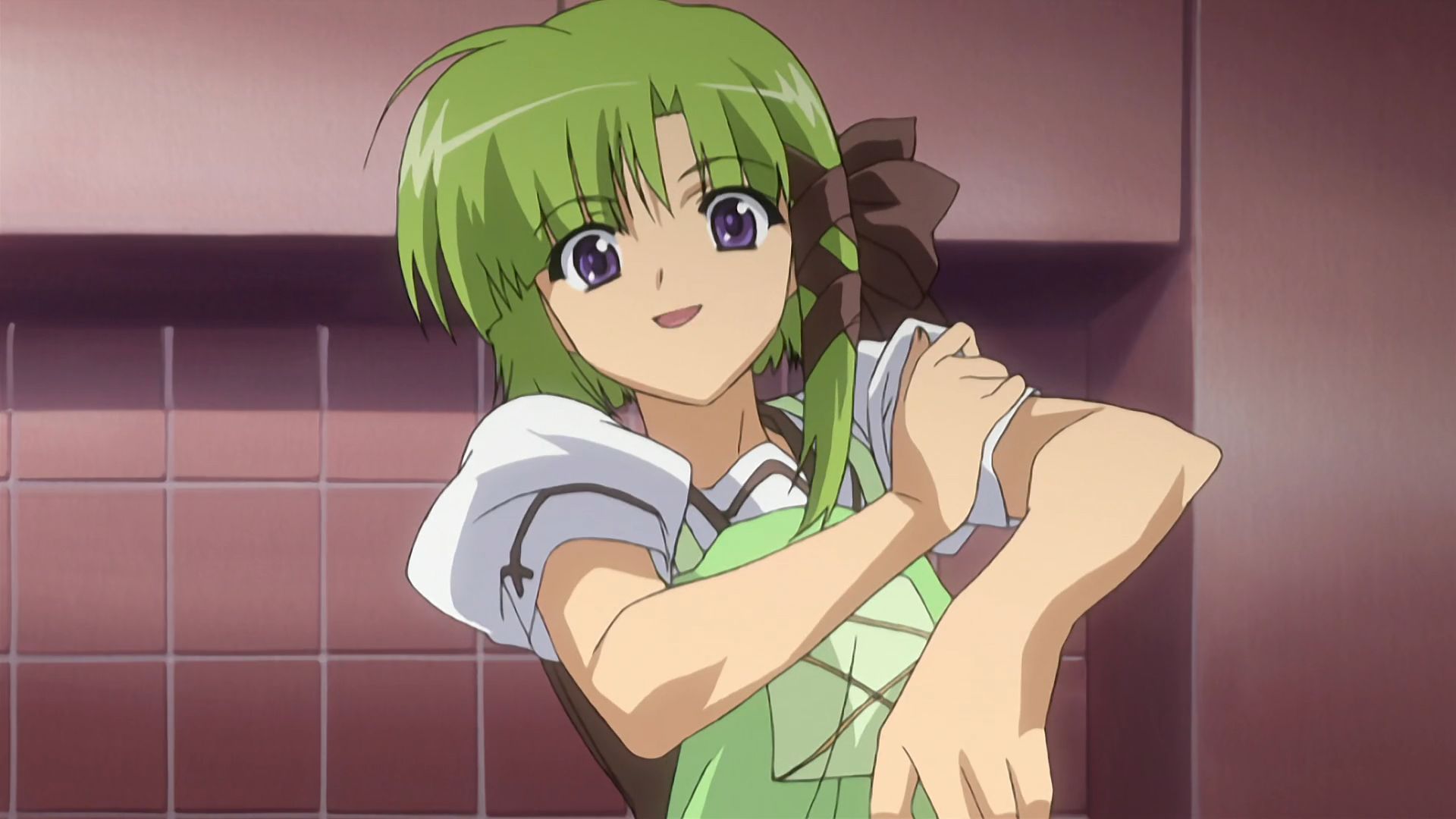 This list's most underrated anime waifu goes to Asa Shigure!
Asa sometimes acts like a tomboy in the series, but most otakus find that a charming quality for a waifu.
She has an overly energetic personality which Asa uses to make up for her weaker physical state.
Asa is also an excellent cook who loves eating cake!
Nia Teppelin (Tengen Toppa Gurren Lagann)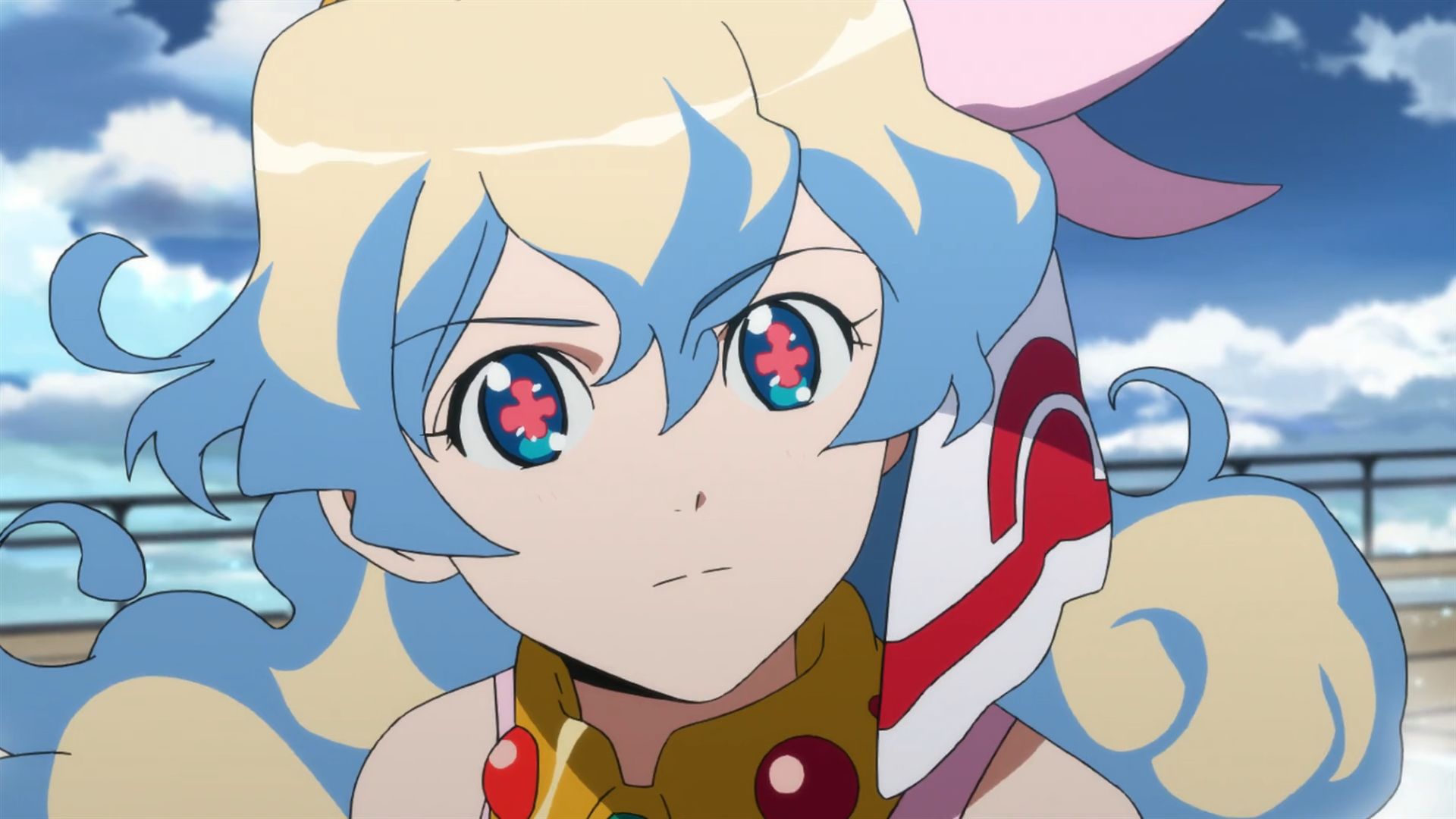 Who doesn't want a soft-spoken girl for a waifu? No one!
And Nia Teppelin is the perfect girl for that.
She deeply cares for others and even comforts a grieving Simon during the death of Kamina.
Others may have misunderstood her intentions, we all know how Nia only wants the best for the people around her.
Mina Ashido (My Hero Academia)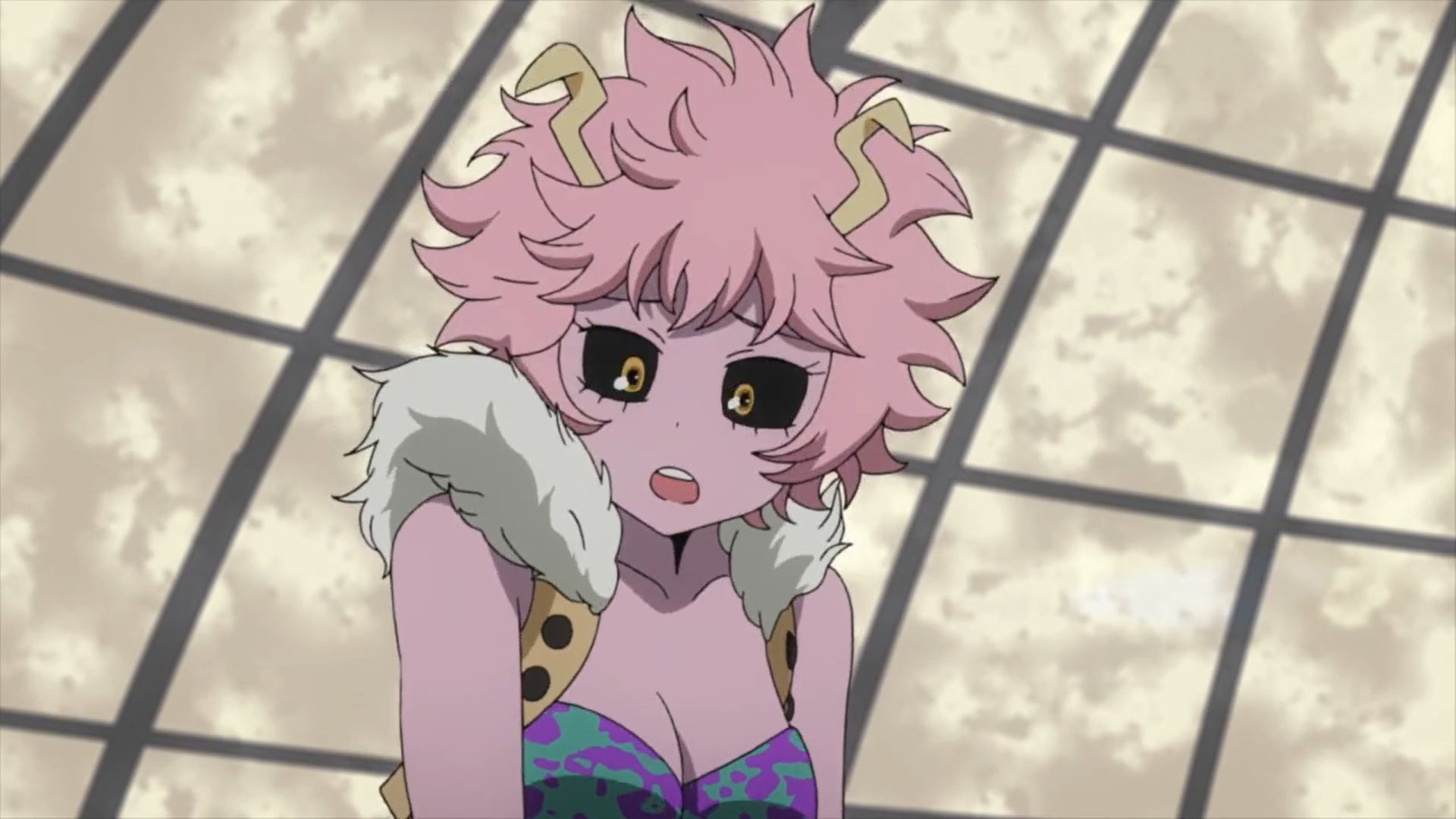 Everybody loves a Dancing Queen for a waifu, which makes Mina Ashido one of the most underrated anime waifus.
Like Kimetsu no Yaiba, My Hero Academia too has a lot of waifus to look at.
But fans tend to overlook Mina's waifu qualities.
She is a cheerful girl who smiles all the time.
Mina is always excited, especially when hanging out with friends and going out shopping.
She uses her dancing to pacify bad blood among students in the UA High School.
Ohana Matsumae (Hanasaku Iroha)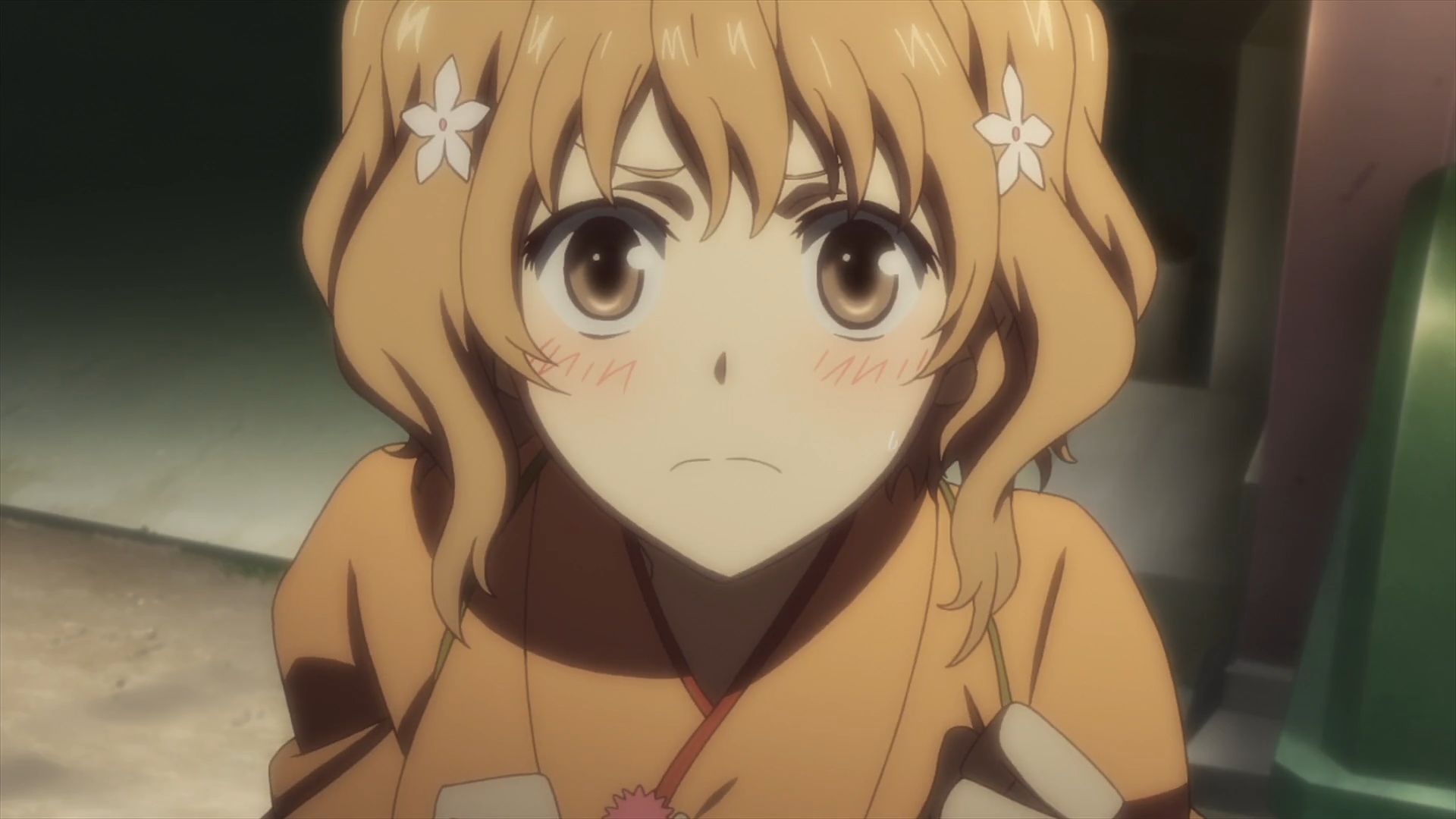 Ohana Matsumae is the lead character of the series Hanasaku Iroha.
She displays an optimistic and energetic personality, especially when working at Kissuiso as a part-time server.
Juvia Lockser (Fairy Tail)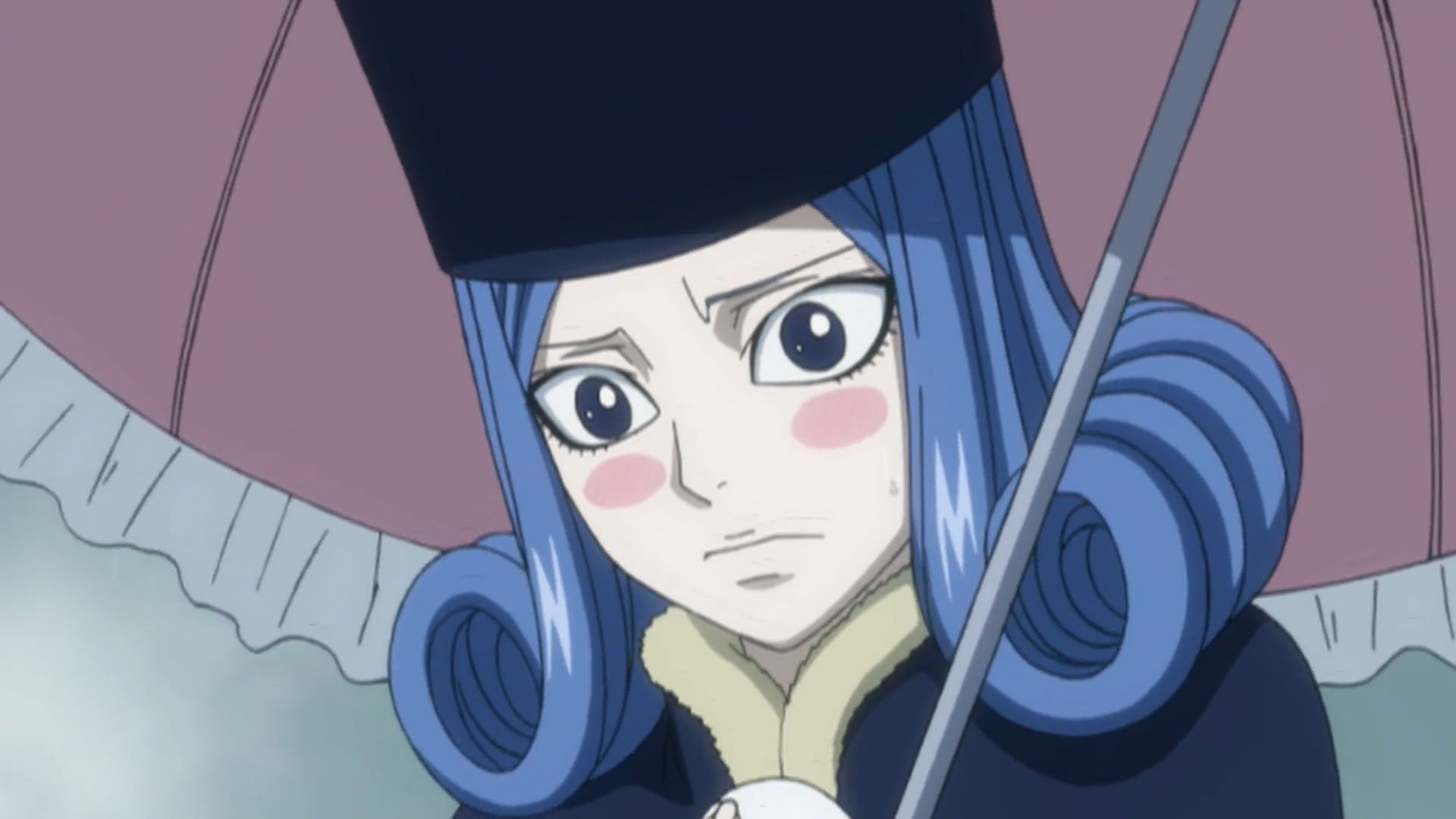 When Juvia Lockser was still a member of the Phantom Lord Guild, she displayed an emotionless face and remained secluded from most people.
However, after joining the Fairy Tail, Juvia seems to flourish, making her act merrier.
She now shows her feelings, especially her romantic attraction to Gray Fullbuster!
Mitsuri Kanroji (Demon Slayer)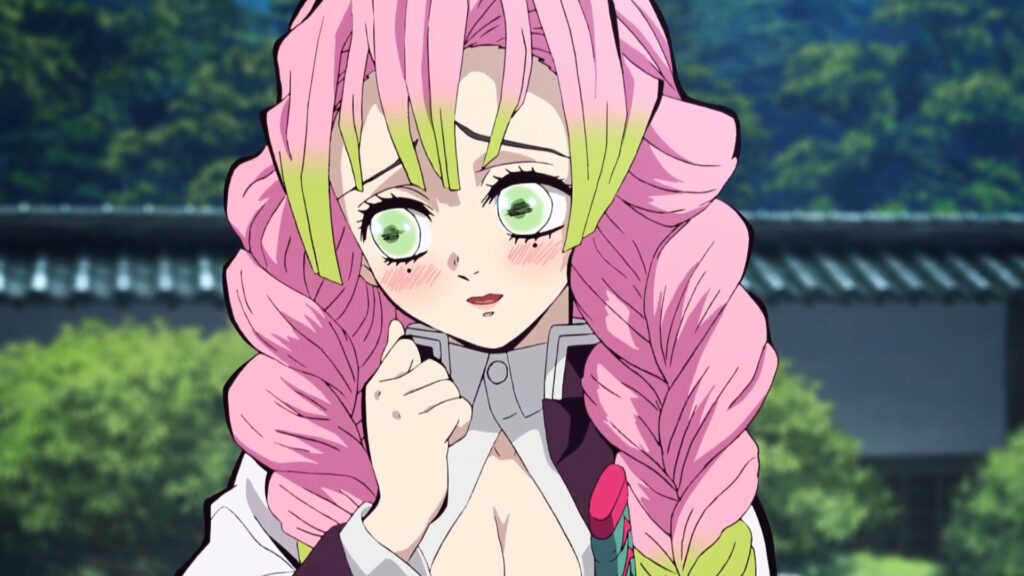 Kimetsu no Yaiba has a lot of female characters with oozing waifu charisma.
But fans often overlook Mitsuri Kanroji's potential as a waifu.
Mitsuri's main reason for joining the Corps is to find a husband who is much stronger than her.
She just loves giving love to people!
Mitsuri likes giving compliments in mind and is highly emotional, which earned her the name "The Hashira or Love."
Misaki Shokuhou (A Certain Scientific Railgun T)
With her blonde hair, golden eyes, and wide bust, Misaki Shokuhou instantly captures the heart of many otakus in her appearance in the series A Certain Scientific Railgun T.
Misaki is a Level 5 esper who has the alias of "The Queen."
Her nickname comes from her ability's influence over Tokiwadai Middle School.
Yuno (Hidamari Sketch)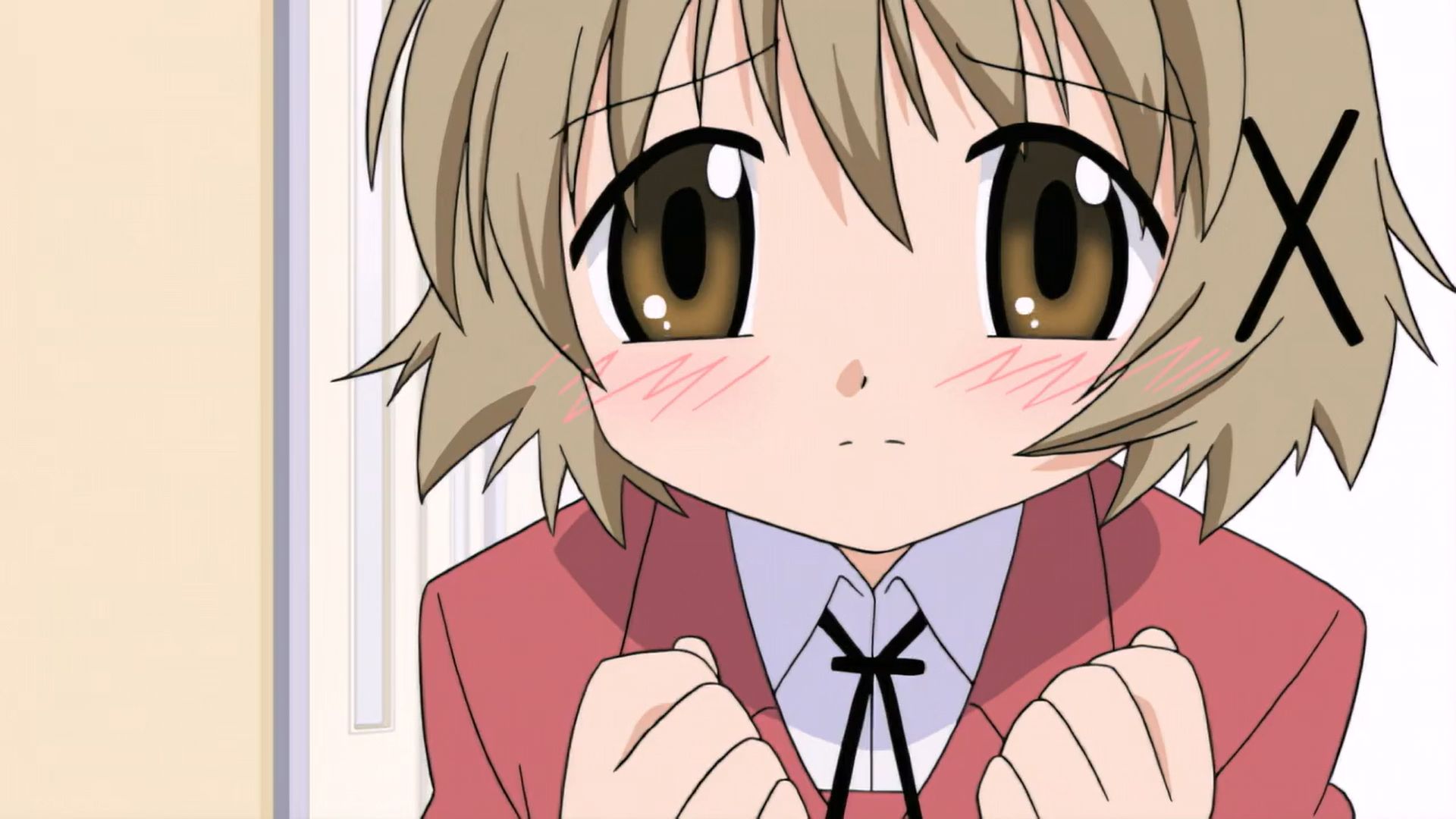 Yuno dreams to become a great artist in the future.
Her artistic specialties include drawing and painting which made her enter the prestigious Yamabuki High School.
However, Yuno constantly struggles with her self-esteem as she deems her work as inadequate in terms of quality.
Amaha Miu (Mashiroiro Symphony)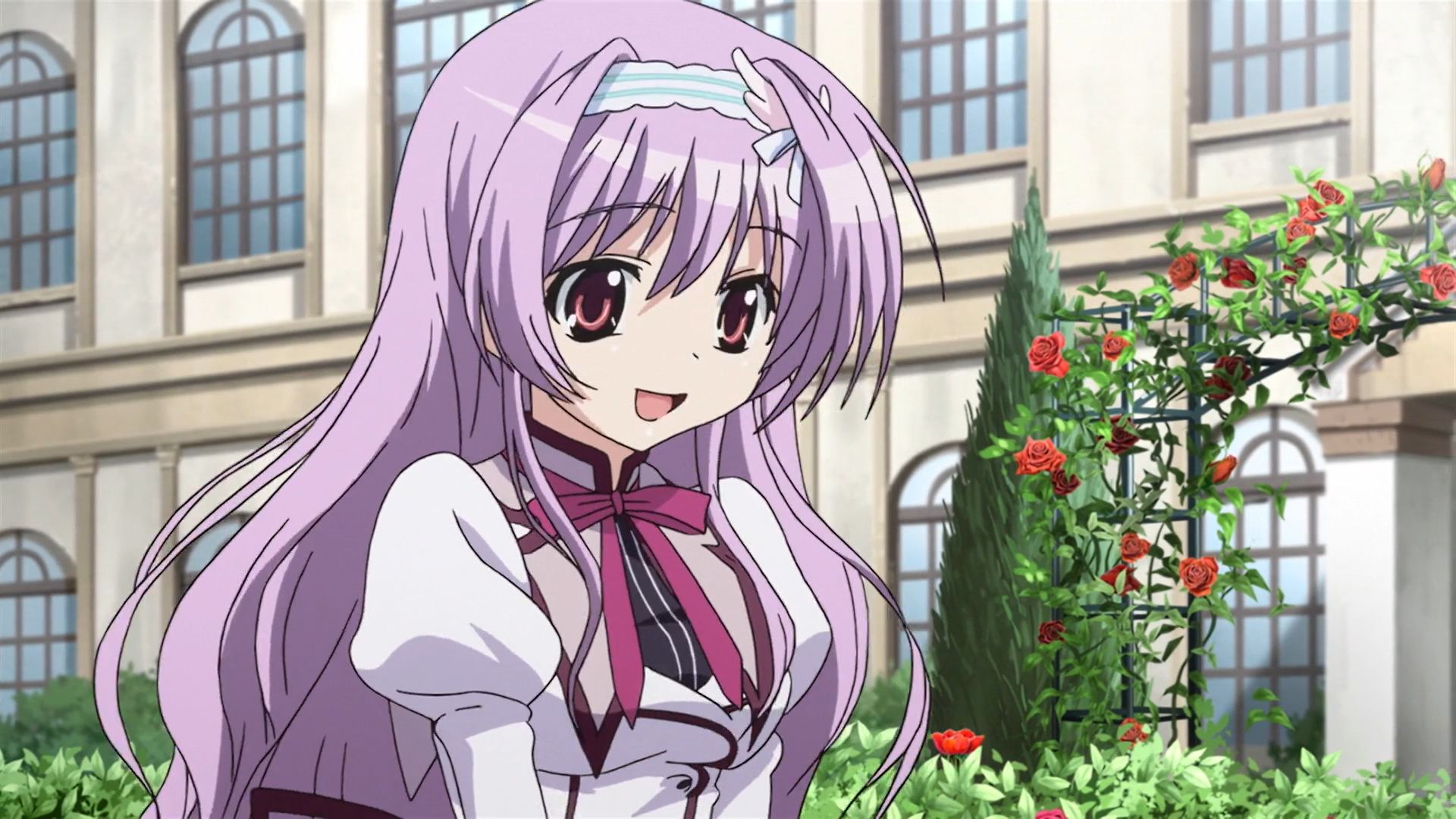 Miu Amaha has a soft spot for animals.
She was even the founder of their school club called Nuko Club which aims to tend to injured animals.
Not only that, but Miu also prioritizes the needs of other people!
Akane Tsunemori (Psycho-Pass)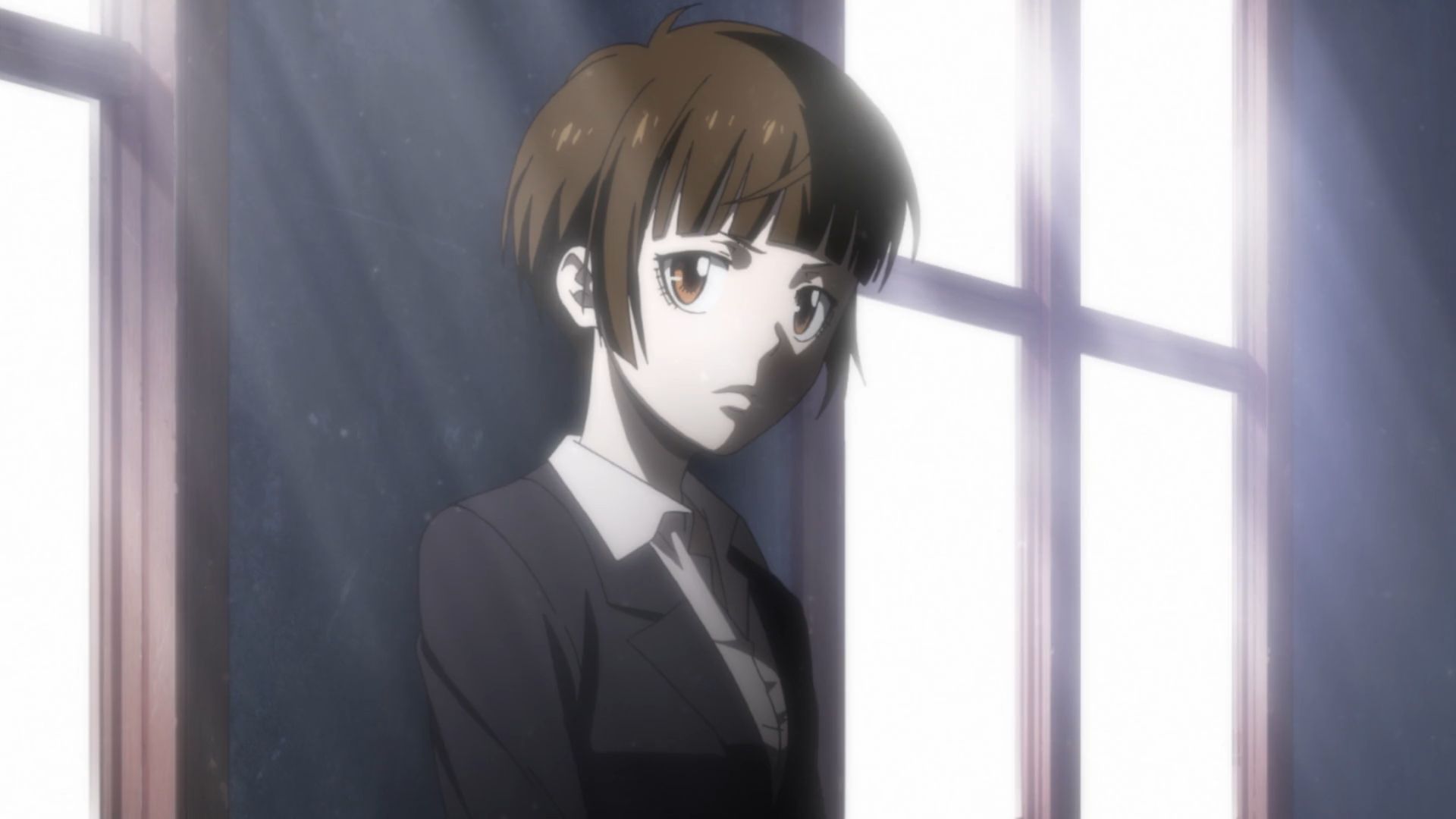 During her time as a new recruit, Akane Tsunemori is seen to be naive and a bit idealistic.
She always fixates over her purpose on Earth.
However, when Tsunemori became an Inspector herself, it is revealed how intelligent and compassionate she is.
Although you wouldn't want to go against her philosophy or you'll meet an awfully mean-spirited Tsunemori.
Tsukasa Hiiragi (Lucky Star)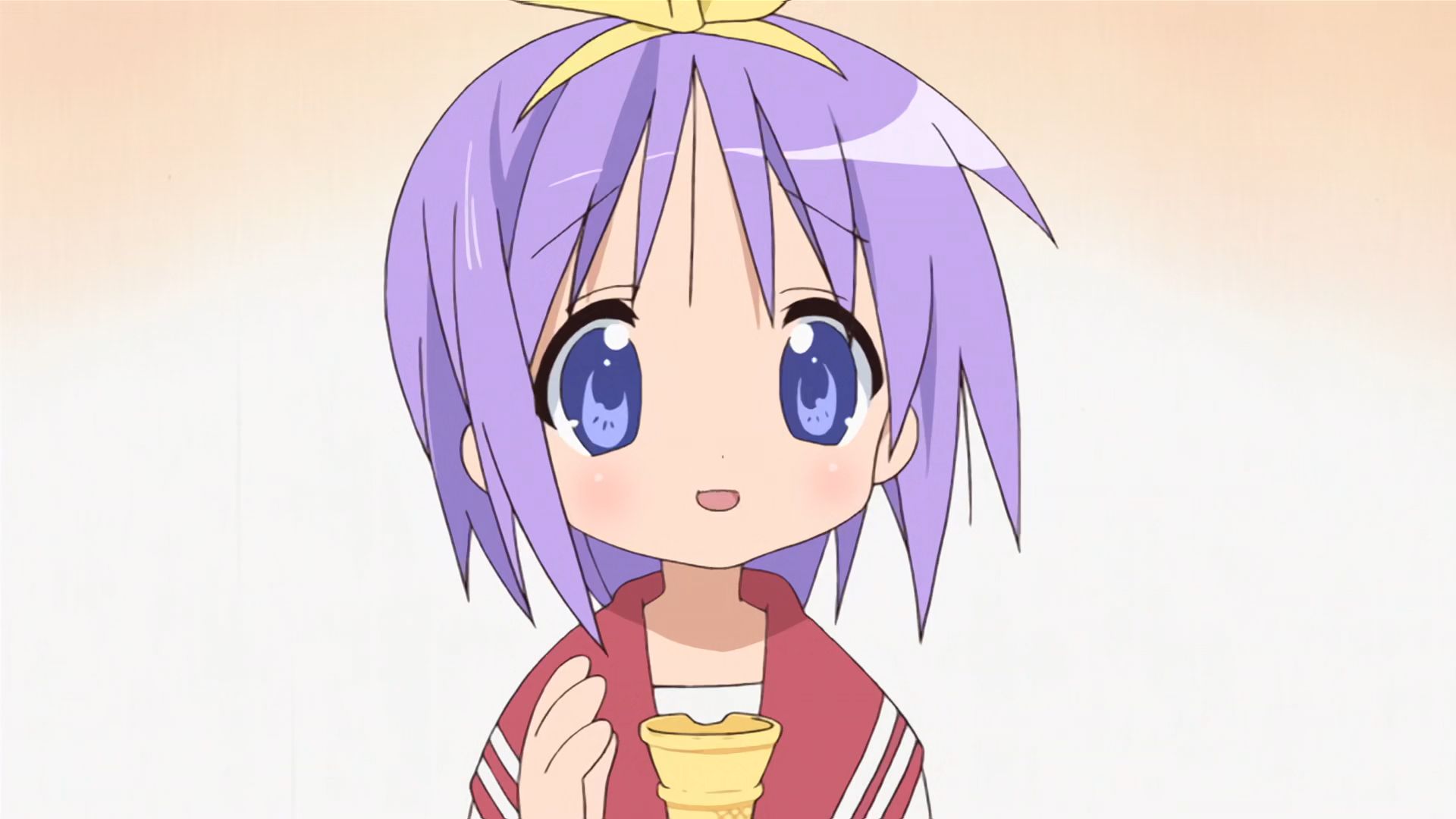 Tsukasa Hiiragi is naturally a clumsy person, to which fans find it cute.
She is a sweet and naive, yet dimwitted girl who never gets angry.
Tsukasa may be cute but she is often overshadowed by her tsundere older sister Kagami.
She may not have the strongest personality among the siblings, Tsukasa still wins as the favorite waifu in the series!
Kobeni Yonomori (Mikakunin De Shinkoukei)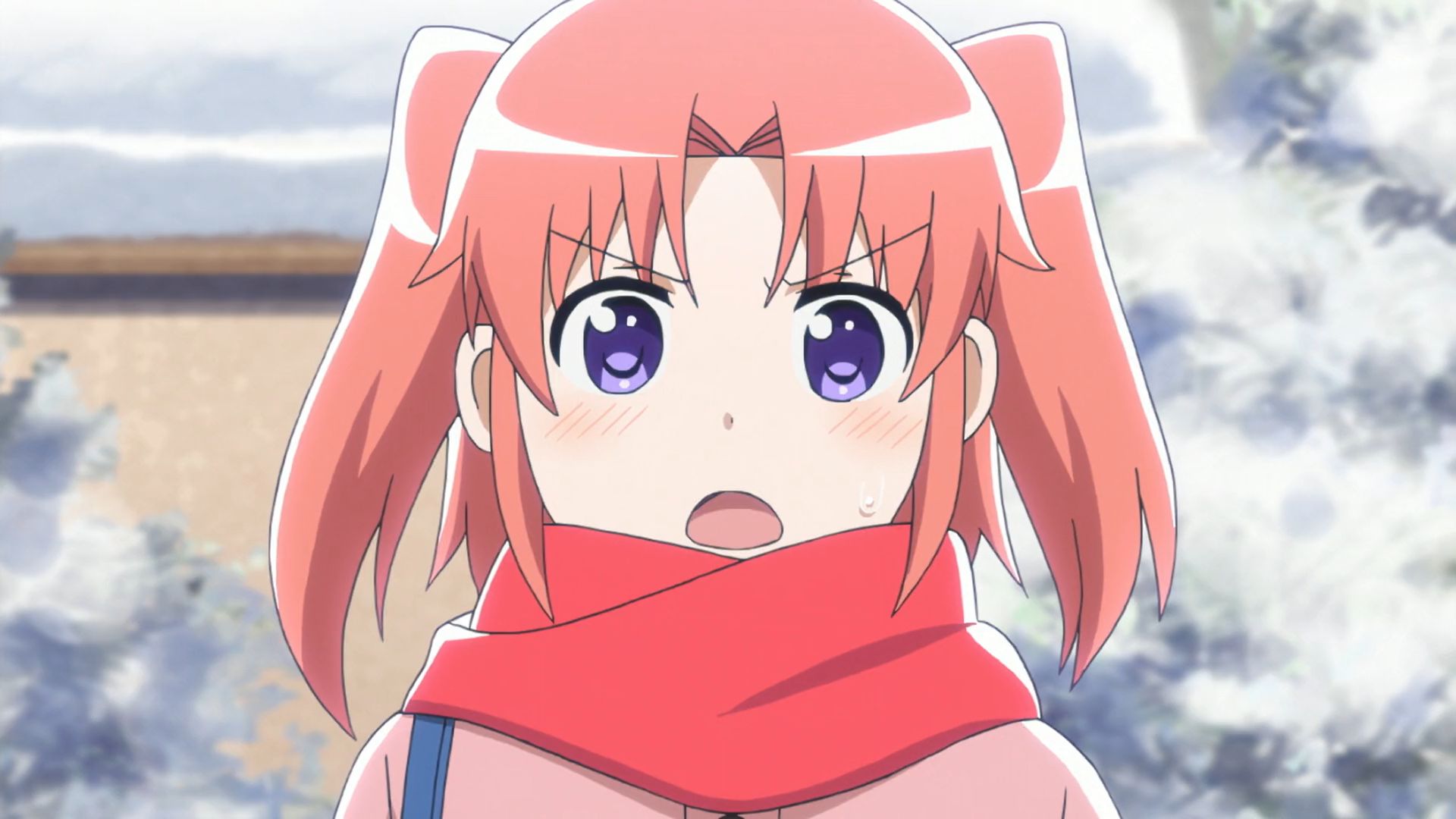 Kobeni Yonomori is your average Japanese high school student.
But Kobeni is not comfortable with all the attention she's getting for being the student council president's younger sister.
On the day of her 16th birthday, a strange young man appears at their doorstep.
It is later revealed that it is Hakuya and Mashiro Mitsumine.
Hakuya is the boy who saved Kobeni from falling down a cliff and is actually her fiance!
Vladilena Milizé (86)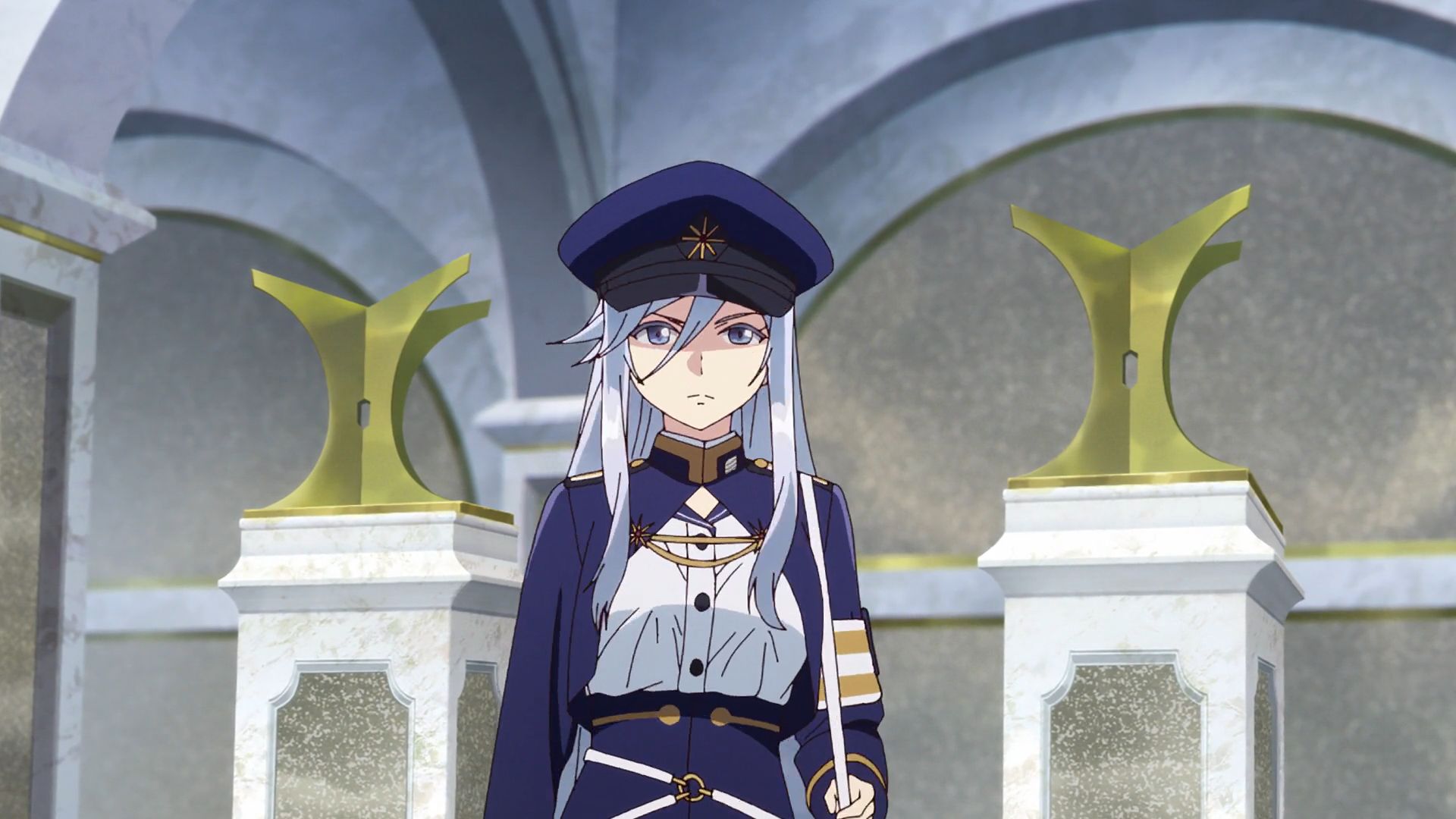 Vladilena Milizé is the commander of the Spearhead Squadron and Shinei Nouzen.
She is known for demanding strong orders after the departure of her Squadron, leading the Processors to give her the nickname "Bloody Reina."
Despite her strong character and responsibility being the team leader, Lena still tries to maintain meaningful bond and communication with her squadrons.
Nanami Momozono (Kamisama Kiss)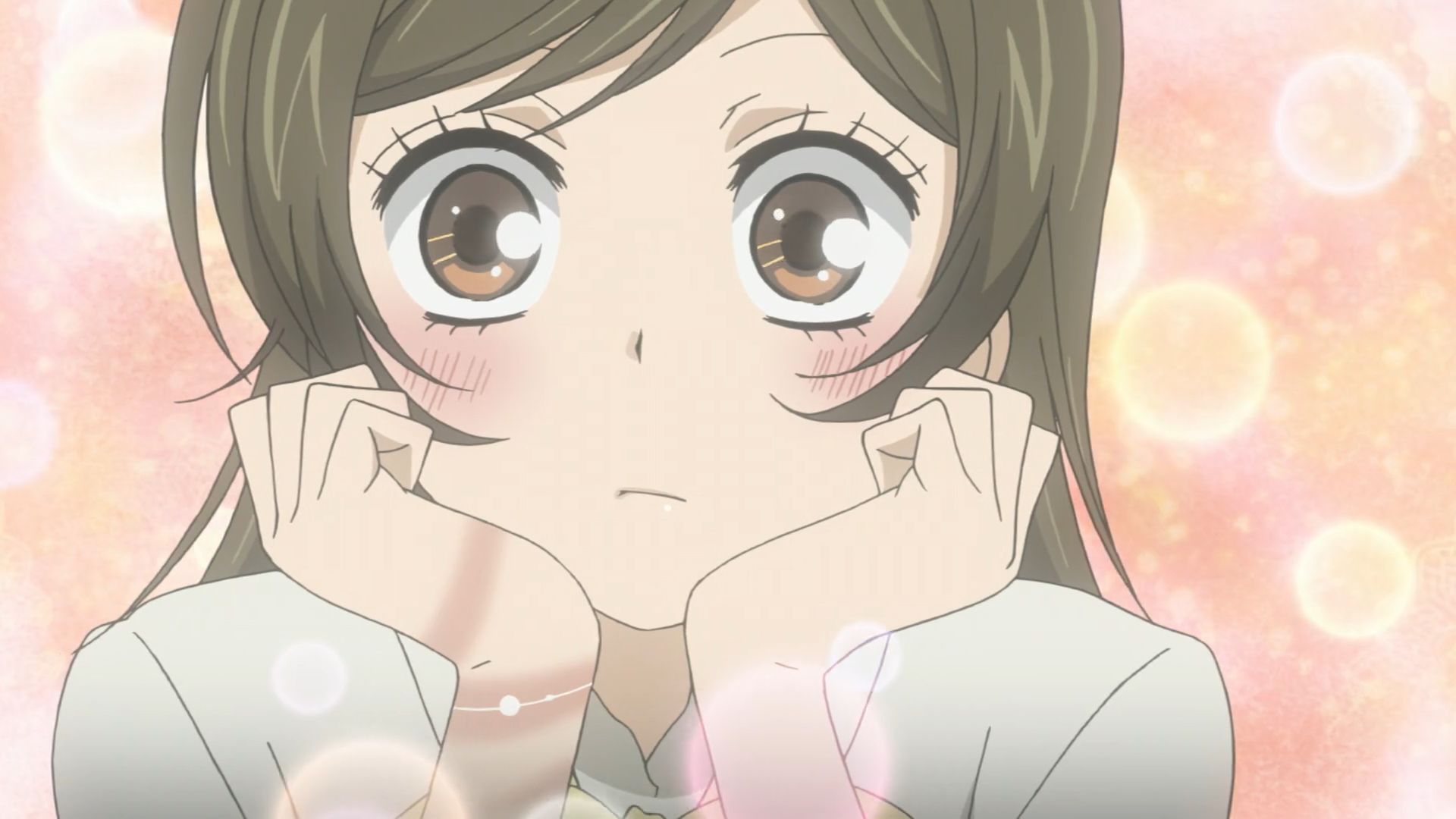 Nanami Momozono has a firm belief that humans and yokai can co-exist peacefully.
Her gentleness and kindness extends even to bad people and yokai.
This becomes the source of arguments between her and Tomoe, which results in Nanami crying!
She finds it hard to deal with things getting harder for her or if Nanami feels that the other person is hurting.
However, humans and yokai alike don't fancy Nanami crying since it affects them in a pretty bad way.
Mimori Tougou (Yuuki Yuuna)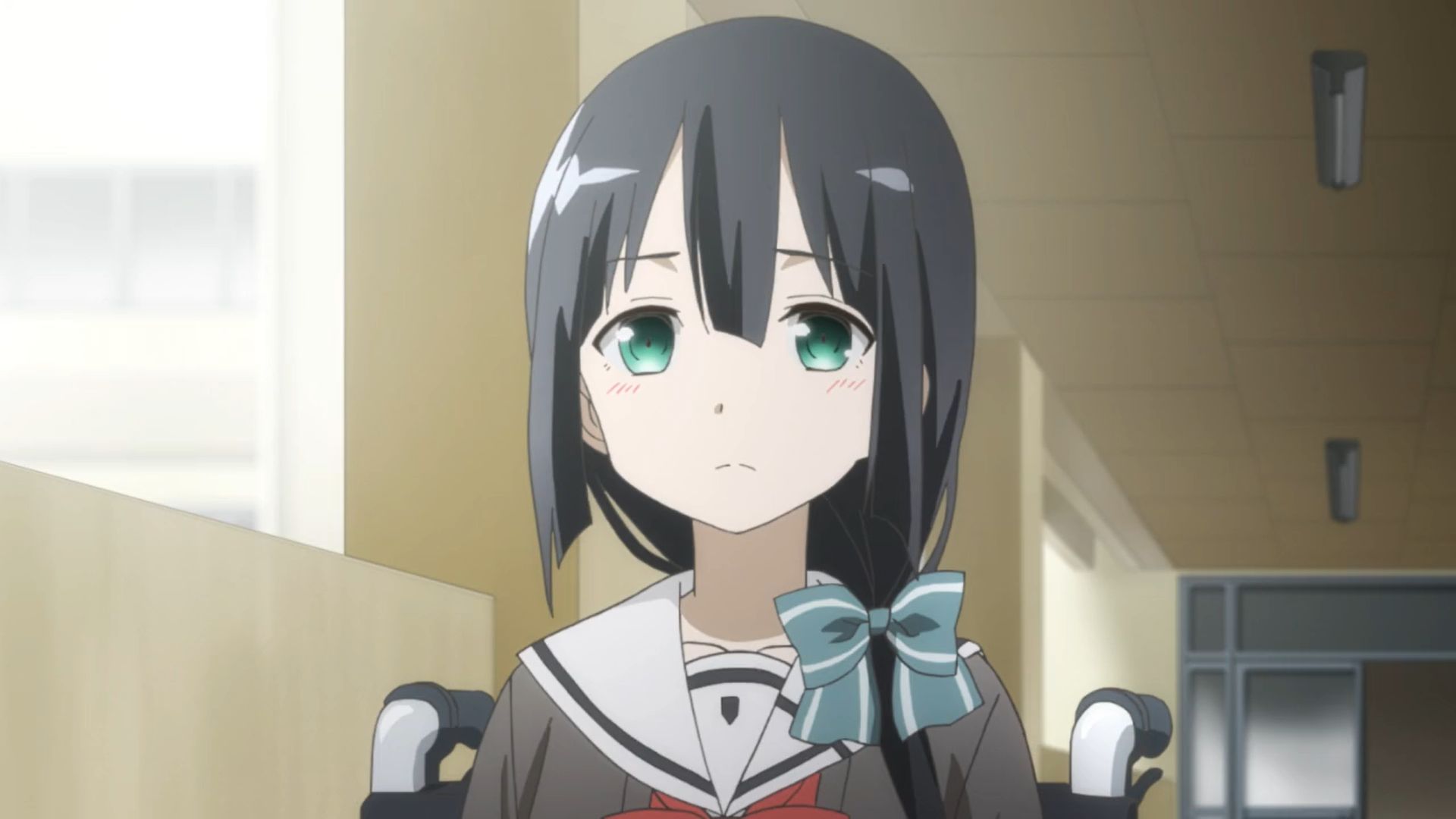 Mimori Tougou is never afraid to speak her mind.
She is an expert in computer programming and is responsible for running the Hero Club's website.
Mimori shows her loyalty through her love for her country.
She is so patriotic that Mimori refuses to eat food that is not Japanese!
Emilia (Afterschool Dice Club)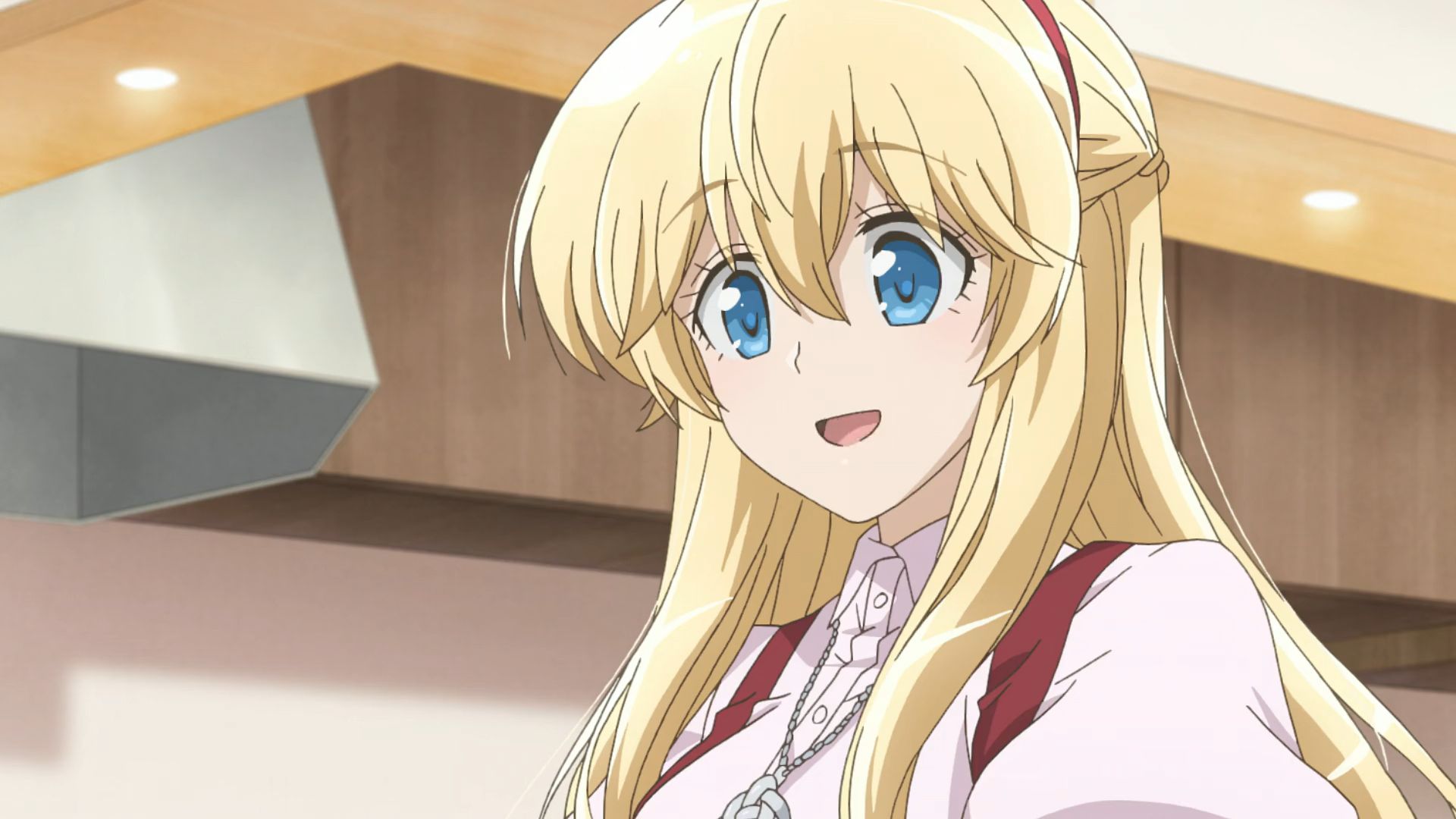 With her long, blonde hair and big blue eyes, Emilia is a certified waifu who needs more love from viewers!
She is an easy going character who remains optimistic in hard times.
During the games, Emilia has a strong suit in analyzing the rules and noticing small details in their opponent's strategy.
Tohru Honda (Fruits Basket)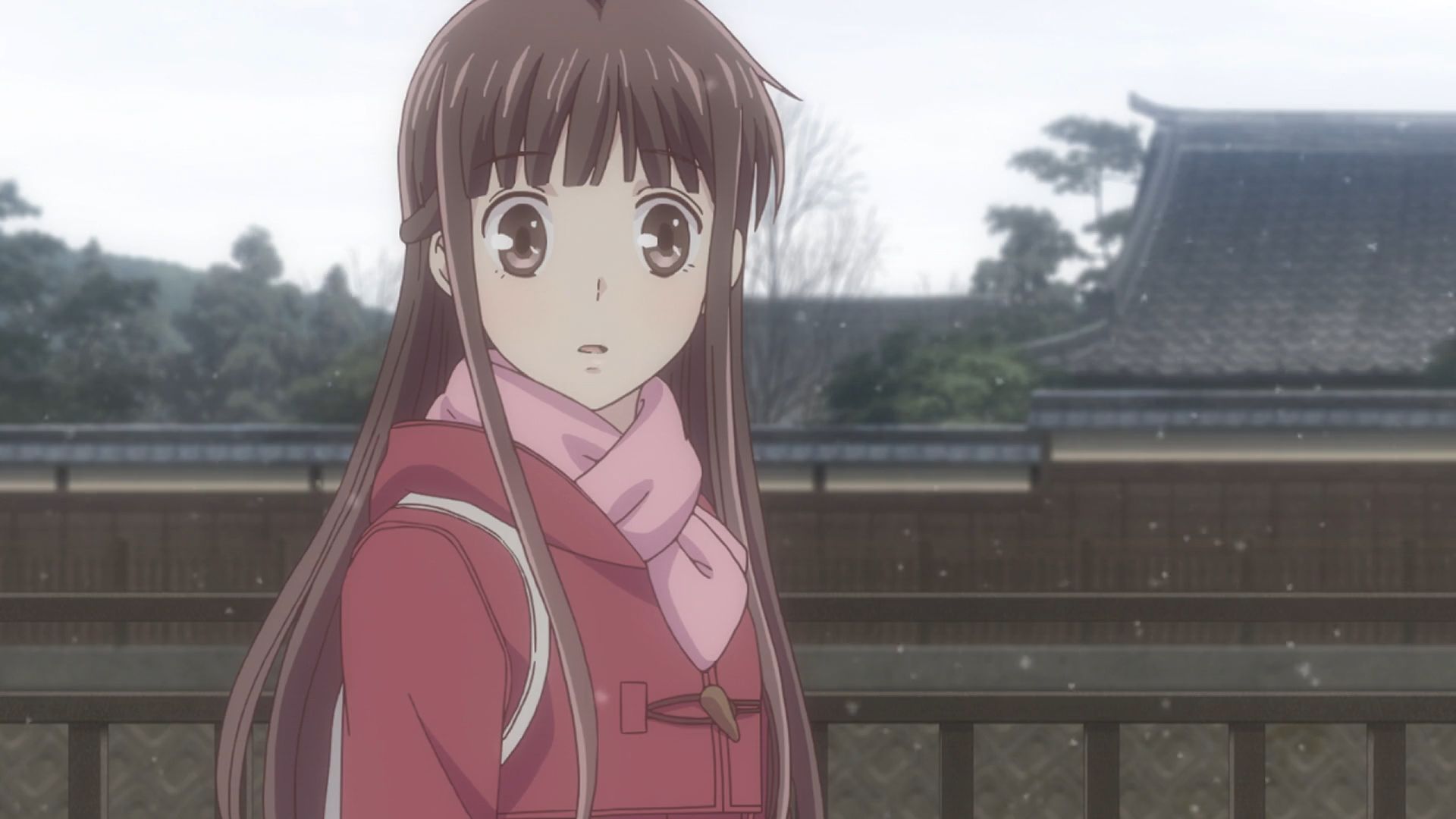 Her well-liked nature makes Tohru a waifu-material.
Despite becoming an orphan at a very young age, Tohru Honda remains optimistic in life.
She always sees the good in people and is very much willing to lend a helping hand for those who are in need.
Tohru is also a gentle and kind-hearted girl who doesn't hold grudges towards anyone who hurt her, especially Akito who has wronged the Zodiacs.
Manami Mitama (A Centaur's Life)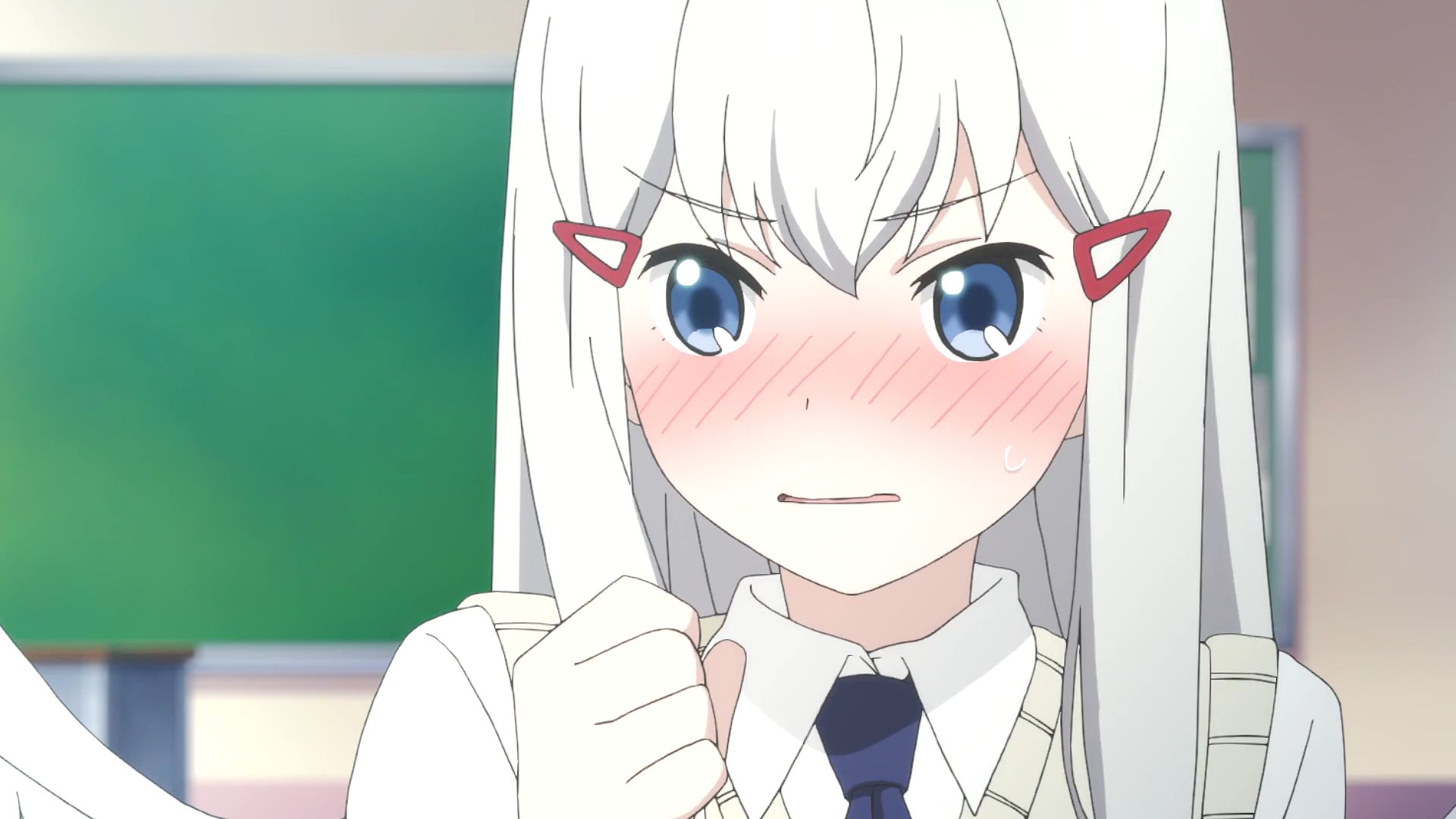 Manami Mitama is a hardworking girl and an uptight high school student who tries her best to look after her family members.
Being the eldest of the five siblings, her maternal grandfather entrusted her to take care of their family shrine and work as a part-time shrine maiden.
Ayame Himuro (Science Fell In Love, So I Tried To Prove It)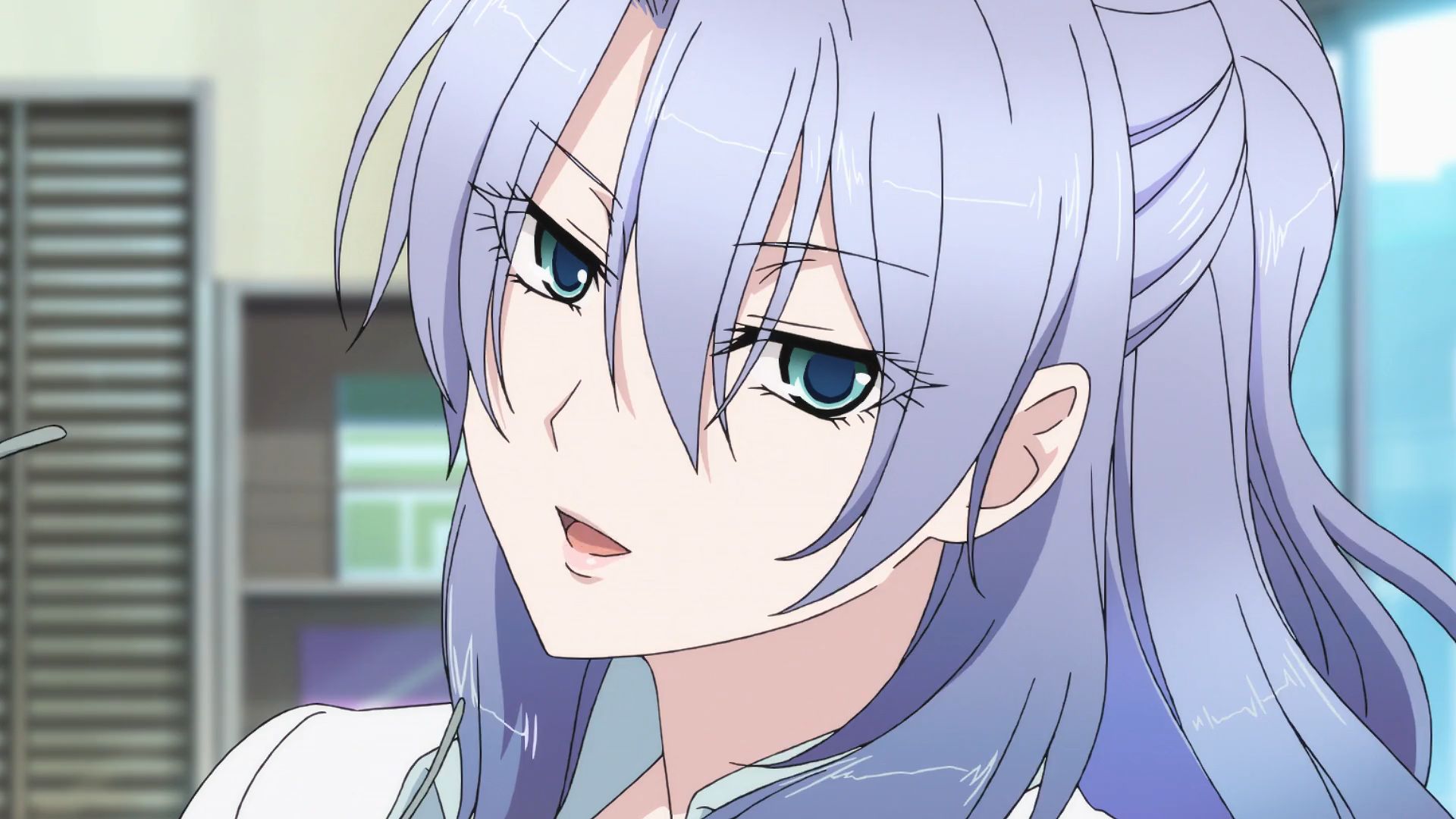 After realizing she's in love with Shinya and confessing about her feelings, Ayame Himuro does something to explain this emotion to herself by doing experiments and mathematical equations!
Ayame doesn't have prior experience with romantic feelings so she has a hard time understanding the situation she's currently in.
So, she uses science to her advantage and tries interpreting her relationship with Shinya the nerd-y way.
Satone Shichimiya (Chuunibyou Demo Koi Ga Shitai!)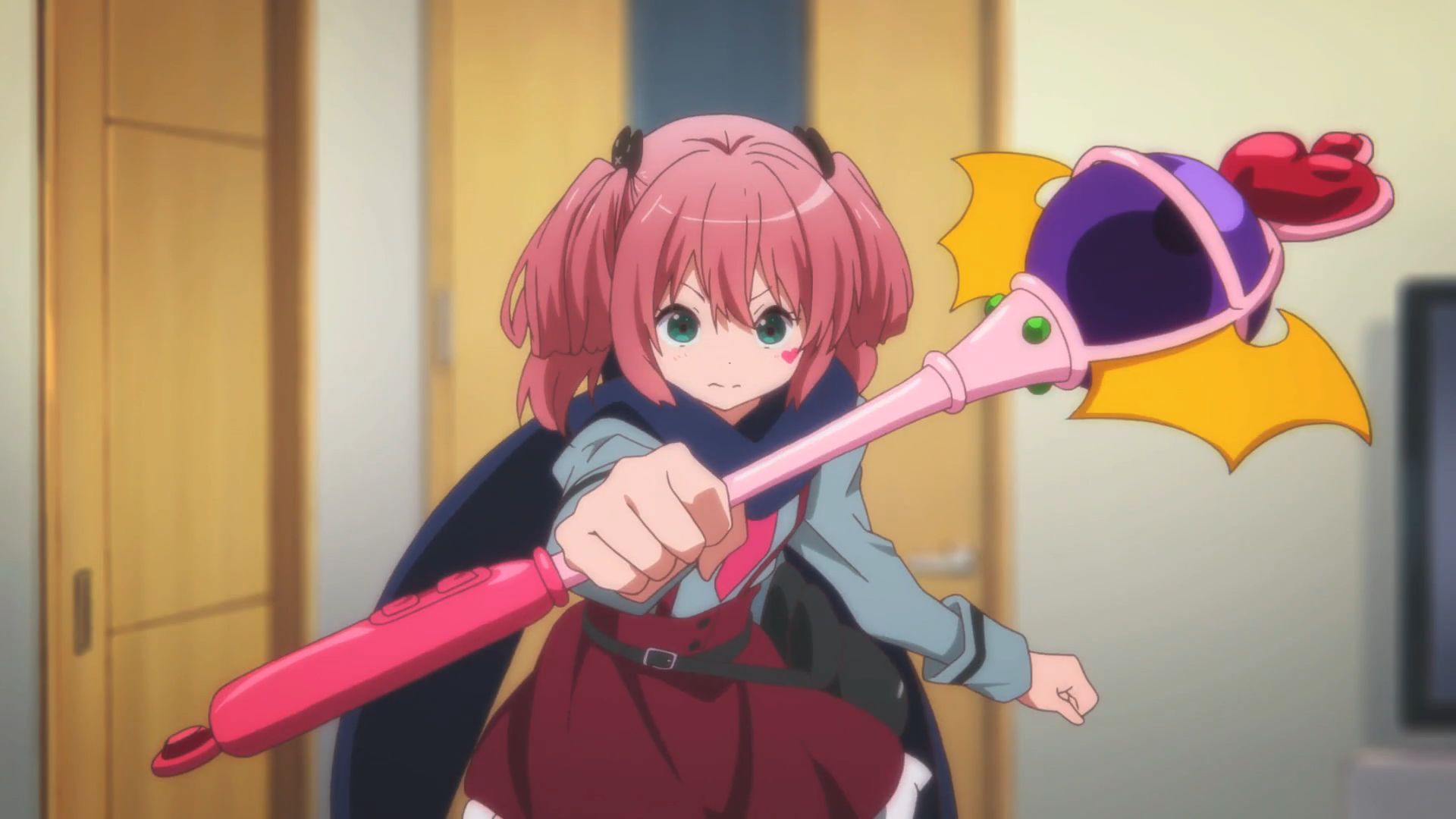 Satone Shichimiya only considers Yuuta to be her one and only true friend.
She is so loyal and attached to Yuuta that Satone calls her Yuusha or "Hero" in Japanese.
Their relationship can be traced back to their chuuni days, where Satone inspired Yuuta to pursue the path of becoming a Chuunibyou.
Yuuta used to even call Satone his "Master."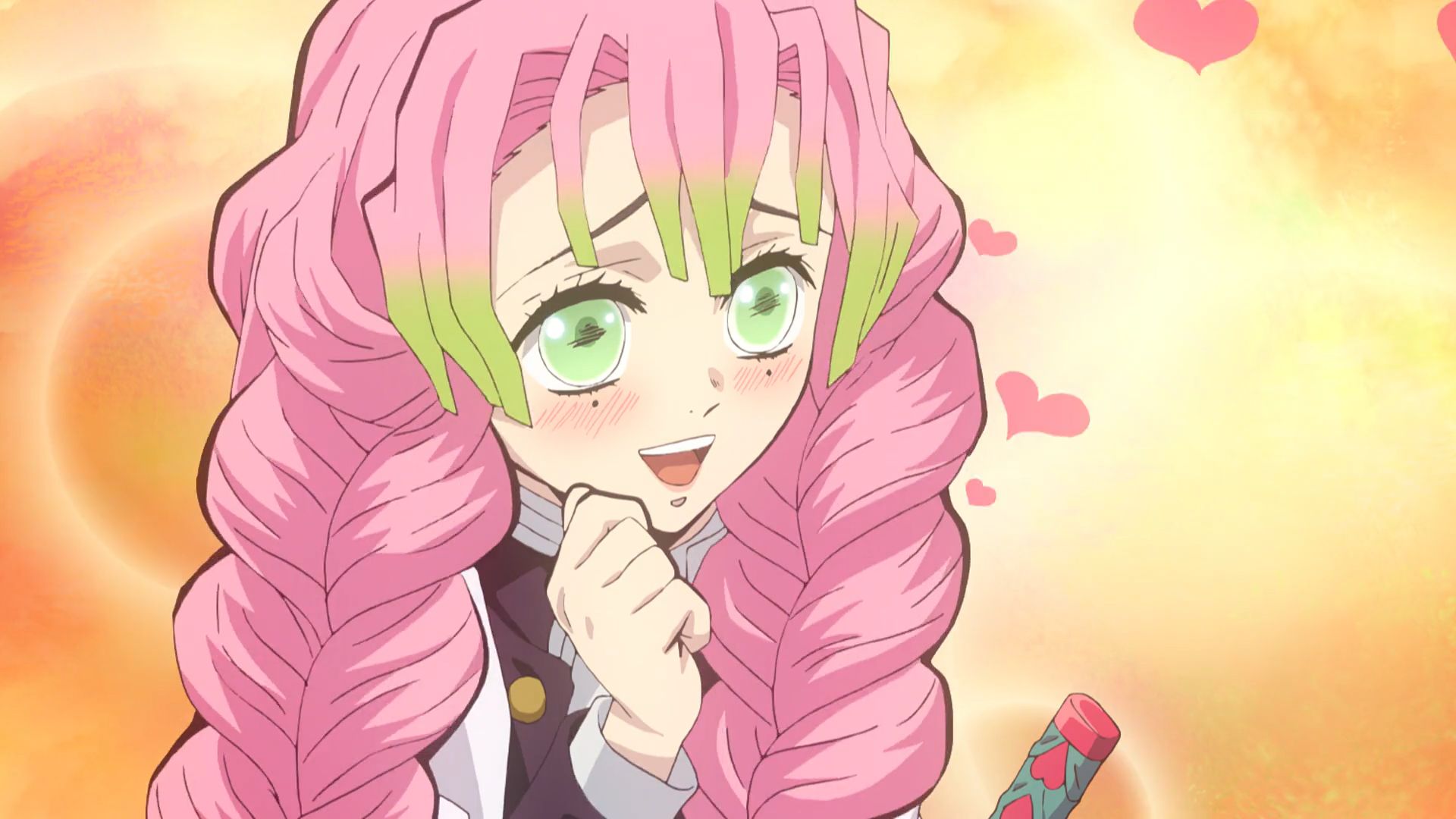 Most, if not all, anime characters that are listed above come from lesser-known anime, but still deserves the attention and recognition!
Have you found a new waifu to simp for?
Let's discuss about it in our Discord community!