20 Badass Anime Girls Throwing The Best Punches
Anime has given us some of the most iconic and memorable female characters in pop culture.
And while they may not always get the spotlight, there are plenty of badass anime girls who can pack a punch and hold their own in a fight.
These characters are powerful, determined, and unafraid to throw down when the situation calls for it.
In this article, we'll be taking a look at 20 of the most badass anime girls who are known for their impressive fighting skills and powerful punches.
From classic anime series to newer titles, these characters have made a lasting impact on fans with their tenacity, strength, and ability to kick butt.
Whether you're a long-time anime fan or just looking for some new characters to root for, get ready to meet some of the most badass anime girls around here!
20 Badass Anime Girls Who Throw The Best Punches
Here are 20 of the strongest anime girls who can send someone flying through their powerful punches:
Naru Narusegawa (Love Hina)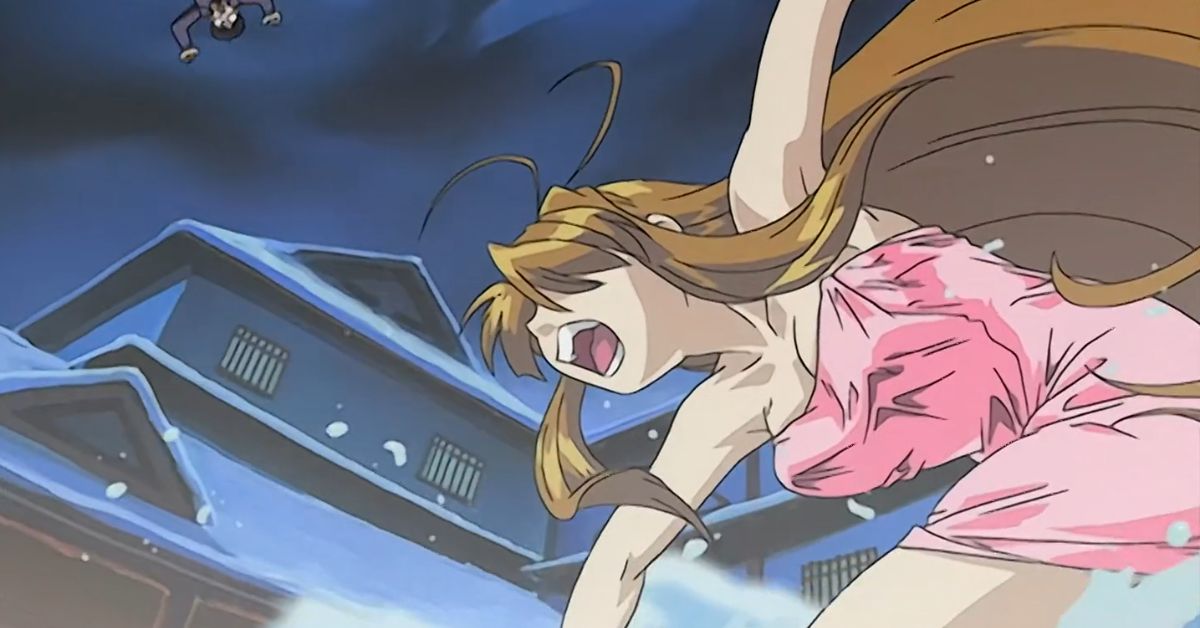 Naru Narusegawa of Love Hina anime series is one of the badass anime girls who throw the best punches.
Naru plays a significant role in the series being the deuteragonist, with the plot revolving primarily around her and Keitaro Urashima.
Whenever Keitaro irritates her, Naru's typical response is to physically assault him, sending him flying into the sky with what the dormitory residents call the "Naru Punch."
This move, also known as Naru's signature "attack," is characterized by its immense power resulting from the intensity of Naru's anger.
Naru's tendency to overreact to situations involving Keitaro has led to frequent occurrences of the Naru Punch being directed at him.
Sayuri Hanayori (Owari no Seraph)
In the anime series "Owari no Seraph," Sayuri Hanayori holds the position of second lieutenant in the Japanese Imperial Demon Army and serves as a member of Guren's squad in the Moon Demon Company.
She also works as an Army instructor for the training classes for those seeking to become cursed gear candidates.
During the vampire invasion of Shinjuku, Sayuri fights alongside her fellow soldiers using a sword composed of spell tags.
She later takes part in a mission aimed at eliminating vampire nobles in Nagoya.
One example of Sayuri Hanayori's best punches was executed during the Shinjuku Arc, where a vampire crept up behind her on top of a building.
Sakura Haruno (Naruto)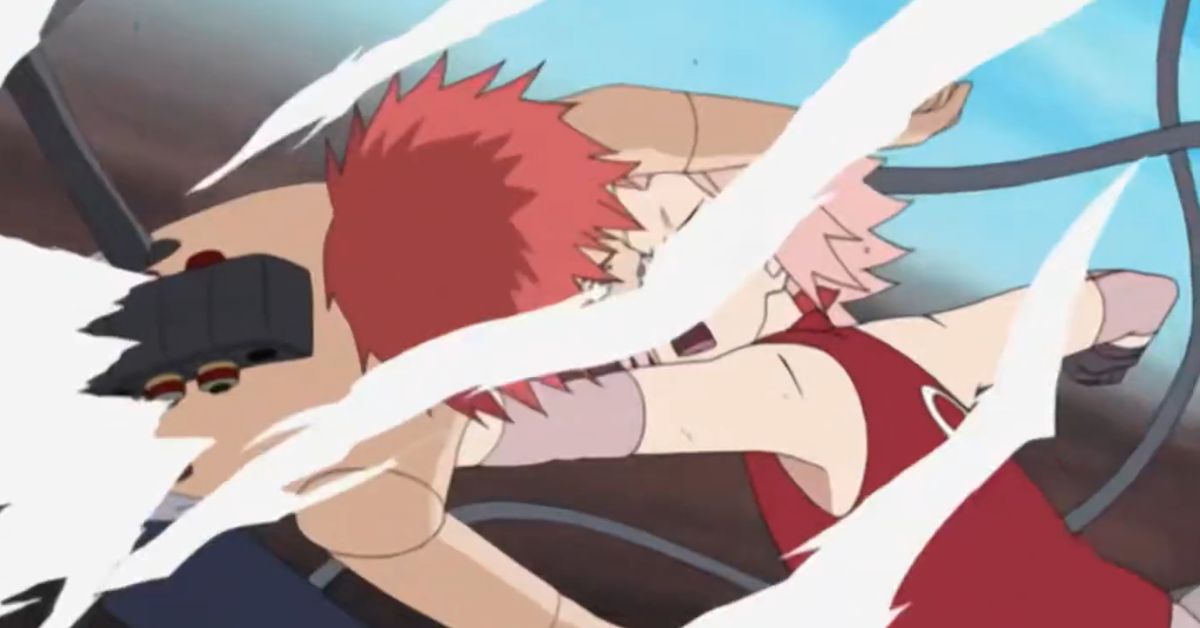 Sakura Haruno from the Naruto anime series is one of the many anime girls who throw the strongest punches.
Sakura Haruno has been trained in Chakra Enhanced Strength.
This is a fundamental technique that involves using an abundant amount of chakra to cover her fists and deliver a potent strike to her foes.
This ability was imparted to her by Tsunade Senju, the Fifth Hokage, who is also a skilled practitioner of this technique.
It is widely believed that even a solitary blow from Sakura's enhanced fists can subdue most adversaries, and she has frequently utilized this technique throughout the Naruto series, including in her battle against Sasori.
The mastery of Chakra Enhanced Strength requires exceptional chakra control, and Sakura's proficiency in this technique is a testament to her exceptional abilities as a Kunoichi.
Tsunade (Naruto)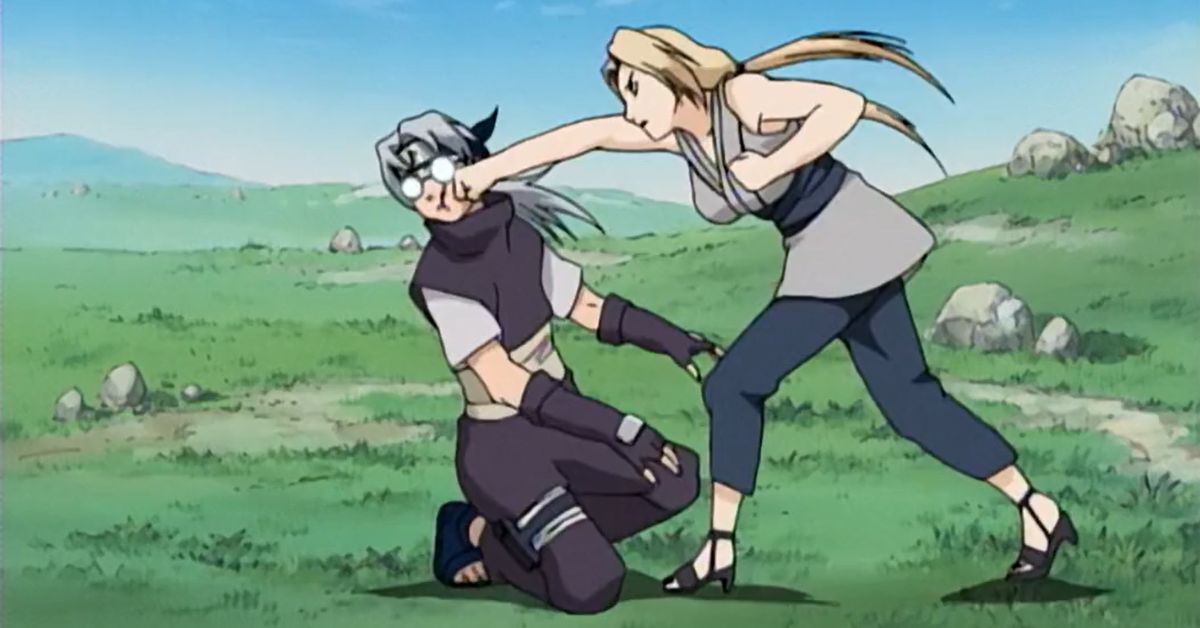 Being the master of Chakra Enhanced Strength, Tsunade is one of the badass female characters in anime who throw the most powerful punches.
There are several times in the anime series where Tsunade exhibited her prowess as the Fifth Hokage.
This includes the episodes Search for Tsunade and Fourth Shinobi World War: Climax.
In Search for Tsunade, Tsunade defeated Orochimaru by delivering a series of punches across his face.
In Fourth Shinobi World War: Climax, Tsunade punched through Madara's body, allowing the Kazekage to seal him.
Morgiana (Magi: The Labyrinth of Magic)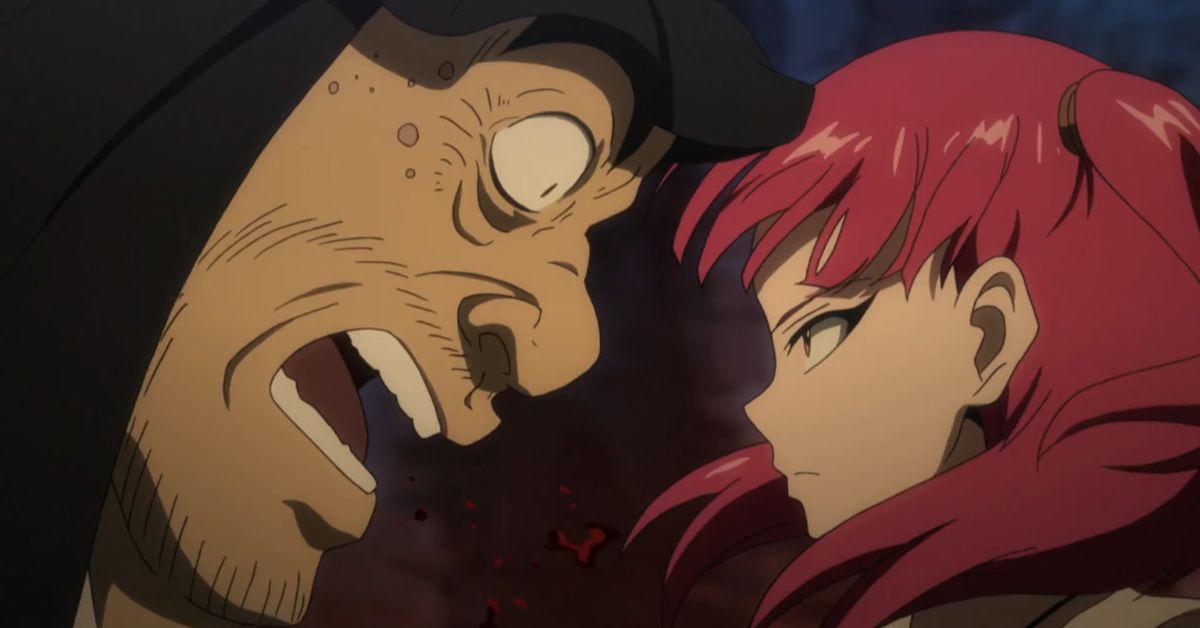 Tritagonist of the Magi series, Morgiana is a reserved individual who doesn't speak much.
She has an affinity for peculiar things and demonstrated this when selecting her Household Vessel.
Rather than opting for jewelry, she contemplated two devilish-looking manifers, potentially because Alibaba suggested them.
In moments of anger, Morgiana typically puffs up her cheeks or stomps her feet, which can even result in her causing damage to the ground.
One of the moments where Morgiana unleashes her strongest punches was seen in season 1, episode 6, Warrior Tribe Fanalis.
Morgiana, who stood so little in contrast to the bandits, punched and kicked the men in their guts, rendering them powerless.
Tohru (Miss Kobayashi's Dragon Maid)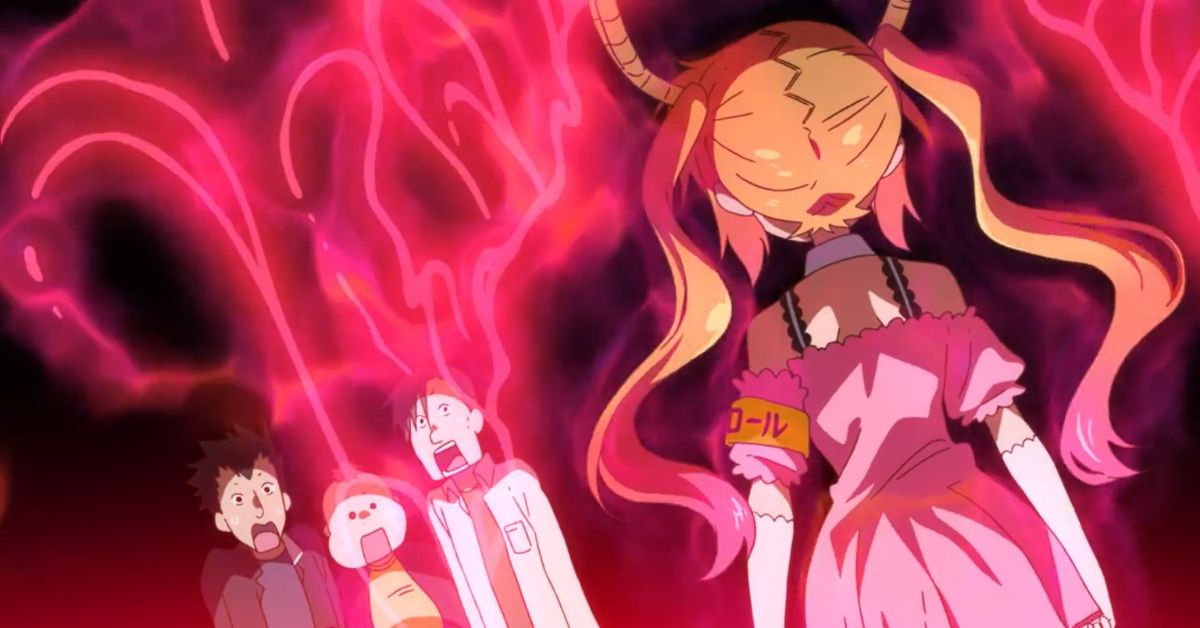 Tohru is one of the main characters of the anime series, Miss Kobayashi's Dragon Maid.
She is a dragon who can transform into a human.
As a supernatural being, it is inevitable that Tohru would possess supernatural powers.
One of her powers includes immense strength, with her single punch enough to create a crater after punching a snatcher.
Also, in season 2, episode 4, When in Rome, do as the Romans do (Quite Hard to Put Together), Tohru threw her strongest punches on three delinquents who were disturbing the peace in the neighborhood.
Yor Forger (Spy x Family)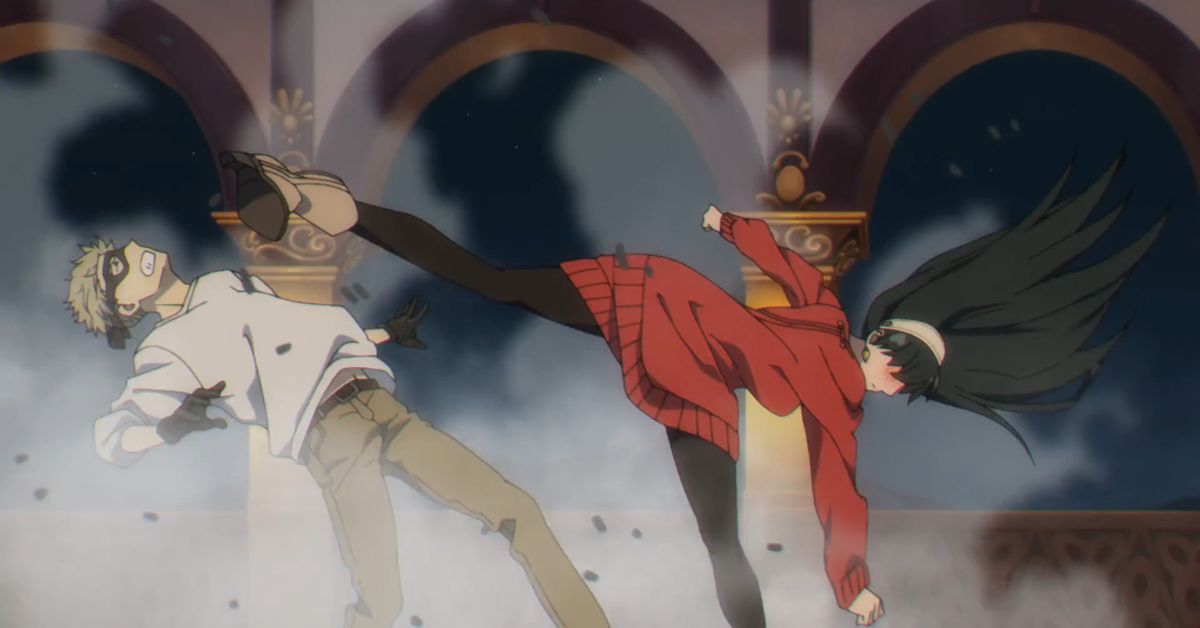 Yor is the newest anime girl who throws the best and lethal punches.
Leading a secret life as an assassin, Yor had already mastered several skills and abilities that make her untouchable.
Even in a drunken stupor, Yor had shown how powerful her punches were as she fought with Loid in episode 5 of Spy x Family.
While doing a roleplay to celebrate Anya's admission to Eden Academy, Yor took her character seriously and ended up scratching Loid's face after a series of hard punches.
Sakura Hibiki (How Heavy Are The Dumbbells You Lift?)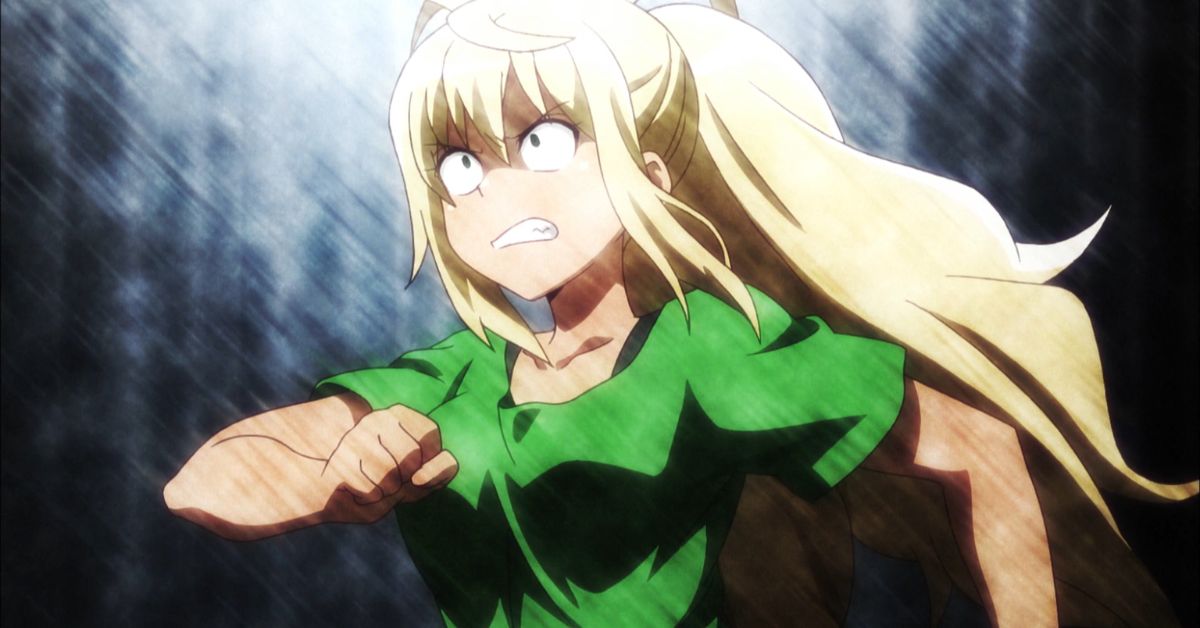 Sakura Hibiki is the main character of the anime series How Heavy Are the Dumbbells You Lift?
Sakura only wanted to lose weight in the gym after her best friend, Ayaka, pointed out her weight gain.
However, everything changed after Sakura destroyed the punching bag at Ayaka's family's gym with a single punch.
In one episode, Sakura also sent two muscled guys flying with one strike.
Hana Midorikawa (Prison School)
In the anime series Prison School, Hana Midorikawa plays a supporting role as a third-year student at Hachimitsu Academy and serves as the secretary of the Underground Student Council – a school organization that takes on vigilante work.
Additionally, Hana holds the title of the fourth-best karate champion in the inter-high school championships.
She was perceived as a pleasant and affable person at the beginning, as Hana loved preparing and drinking dandelion tea and has an affection for four-leaf clovers.
Nevertheless, it became apparent that she possesses the ability to become extremely aggressive when provoked and can skillfully employ karate moves to express her fury.
In one episode, Hana beats up the boys after failing to find four-leaf clovers as instructed.
Winry Rockbell (Fullmetal Alchemist: Brotherhood)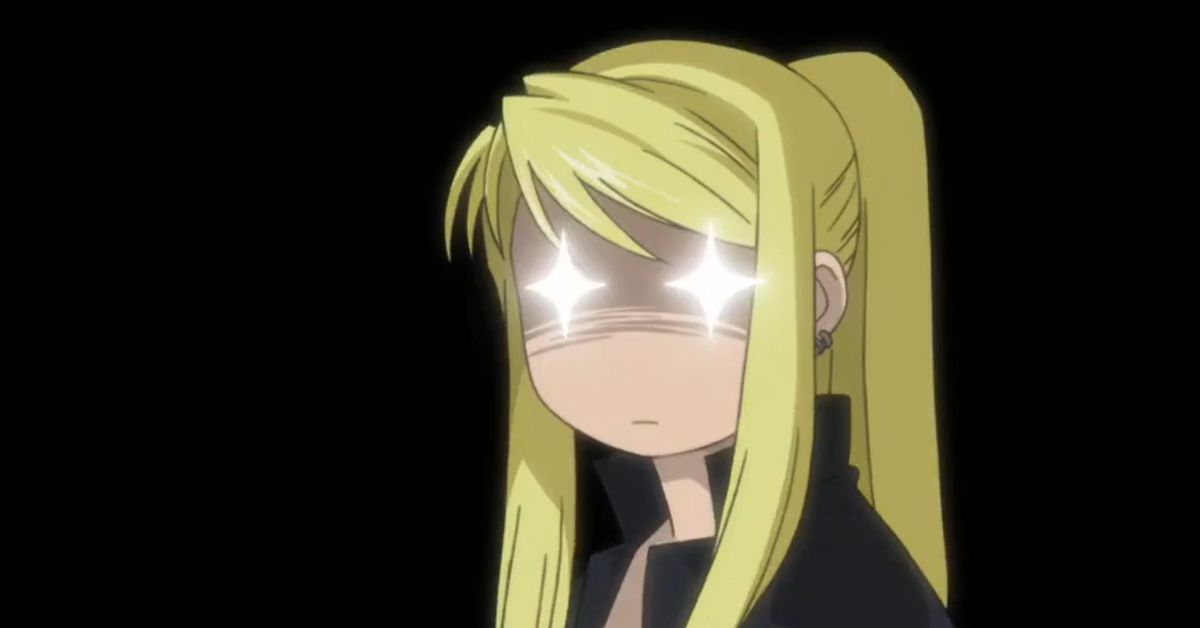 Winry Rockbell is a main supporting character in the anime series Fullmetal Alchemist: Brotherhood.
She is childhood best friends with the main characters, Edward and Alphonse Elric.
Being their personal automail engineer and mechanic, Winry often loses her temper after Edward goes home with a broken arm.
It is always Edward who suffers the blow of Winry's punches.
Izumi Curtis (Fullmetal Alchemist: Brotherhood)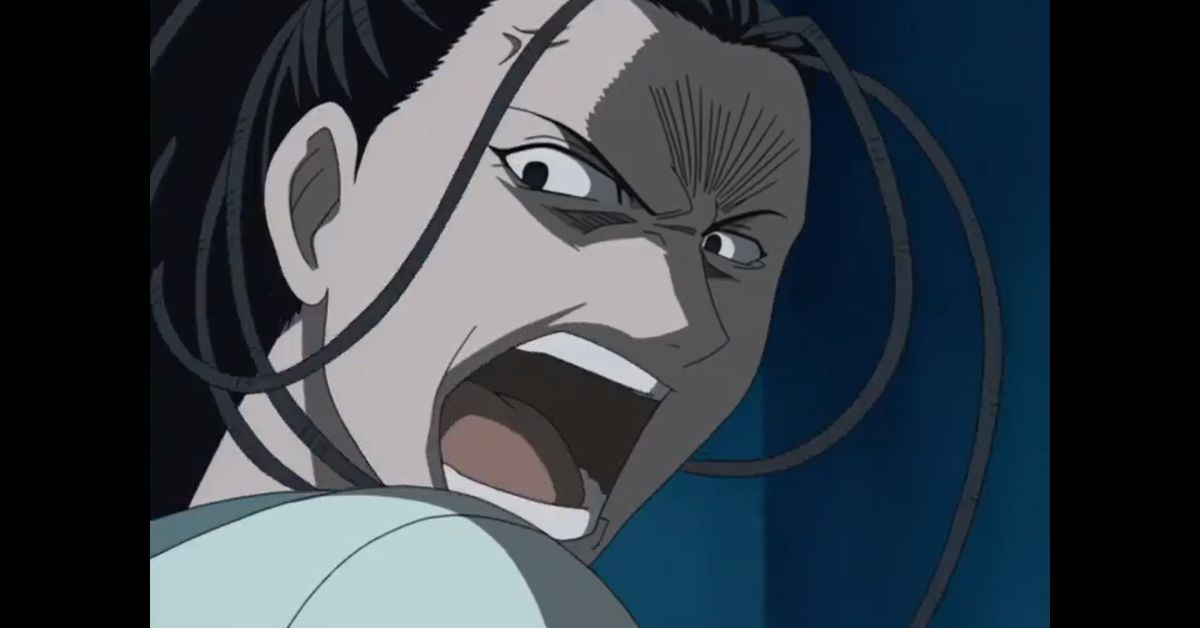 Izumi Curtis is a skilled martial artist and master alchemist in the anime series Fullmetal Alchemist: Brotherhood.
She stands out as one of the strongest characters in the series, displaying exceptional prowess in both armed and hand-to-hand combat.
Izumi's astonishing physical strength is evident as she effortlessly subdues several enemies, overpowering even larger adversaries like mountain grizzly bears and even knocking back the formidable Homunculus Sloth.
Lalatina Ford Dustiness (Konosuba)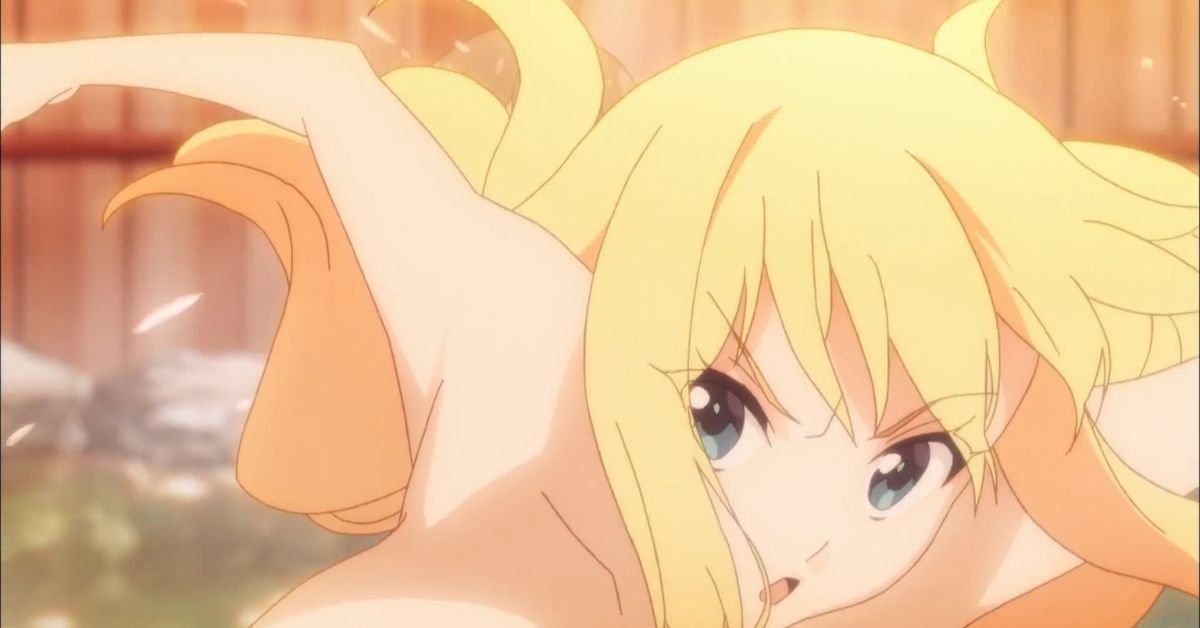 Darkness, also known as Dustiness Ford Lalatina, is among the three female protagonists of the KonoSuba anime series.
She is a crusader who has a proclivity for masochism and becomes a member of Kazuma's group.
Darkness showed how powerful her punches are in season 2, episode 9 of Konosuba.
In this episode, Darkness, along with Megumin was bathing in a hot spring when they noticed someone was peeking through a hole nearby.
Darkness unleashed her strength and ended up punching Kazuma in the face.
Aisaka Taiga (Toradora!)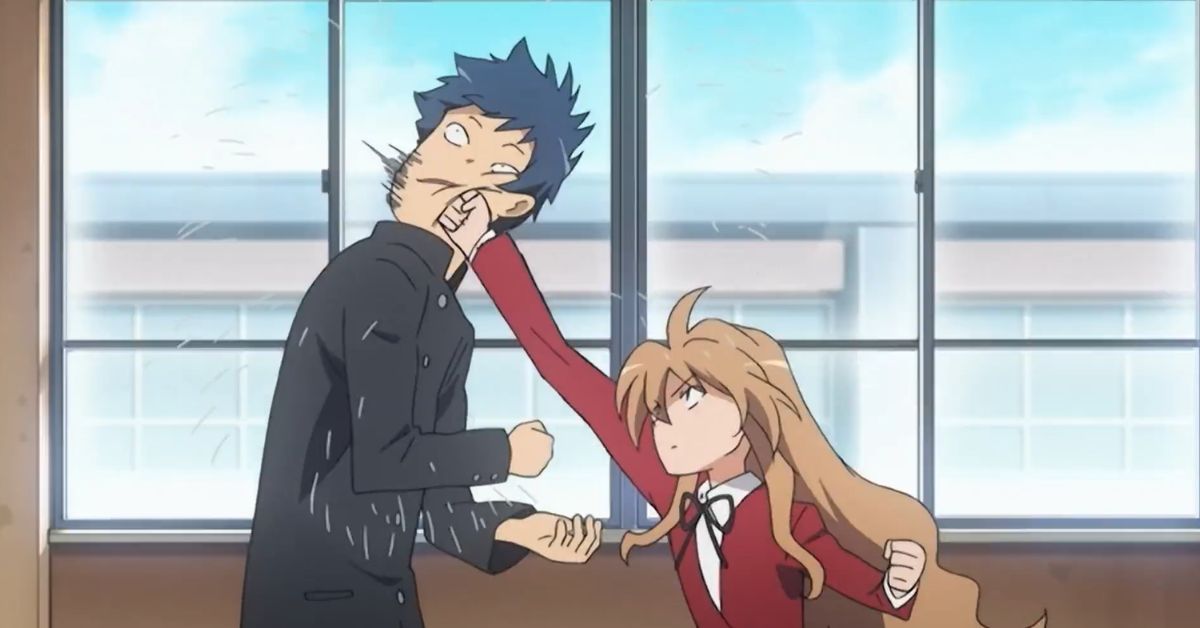 "Palmtop Tiger" is the nickname given to Taiga Aisaka, the primary female protagonist in the Toradora! series, due to her short height and tendency to lash out at others in a brutal manner.
Her punches and attacks, in general, are so strong one couldn't believe it came from a small girl like Aisaka.
In the anime, Aisaka Taiga is often seen attacking Ryuji, the main male protagonist.
Nami (One Piece)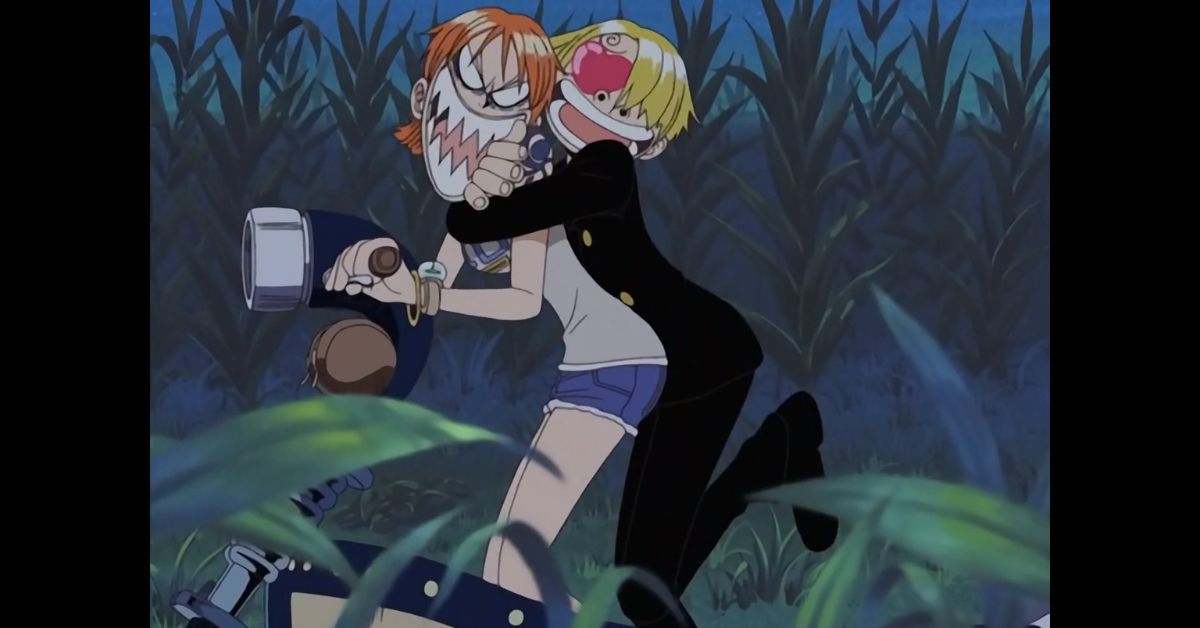 Nami, a prominent character in the anime and manga One Piece, stands out as one of the primary cast members.
Along with Nico Robin, she is one of the few female members of the Straw Hats crew.
Furthermore, she is widely recognized as the central heroine of the series.
Being the ship's navigator, Nami has a tendency to physically attack her fellow crew members, often by punching them, when they behave foolishly, even though she genuinely cares for them.
She becomes weary of their unpredictable and wild behavior.
Although her angry outbursts are meant to add humor to the series, they can also be intimidating for some crew members, especially those in the Weakling Trio.
Mio Aoyama (The World Only God Knows)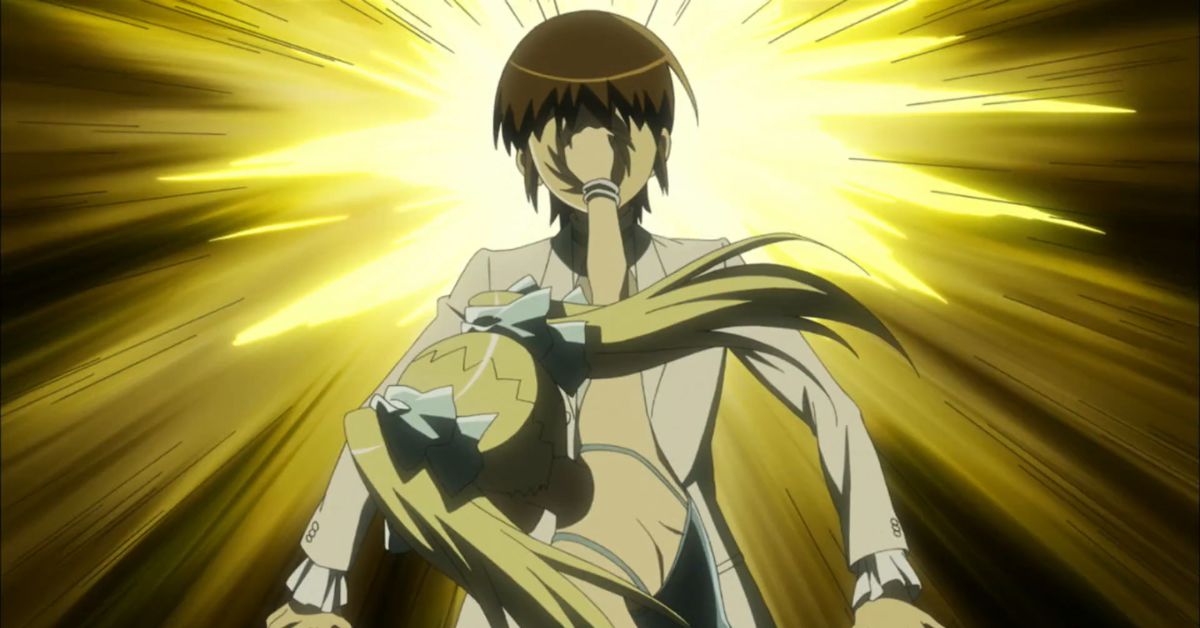 In the series The World Only God Knows, Mio Aoyama is introduced as the daughter of the deceased president of the Aoyama Corporation and the second character to be pursued.
Her initial portrayal is that of an arrogant person who looks down on others, particularly those she considers "commoners," and is abusive towards both Keima and Morita.
These traits are typical of a tsundere character.
In one episode, after Keima confessed his feelings for Mio, Mio punched him instead and sent him flying across the lawn of her mansion.
Yoshiko Hanabatake (Aho-Girl)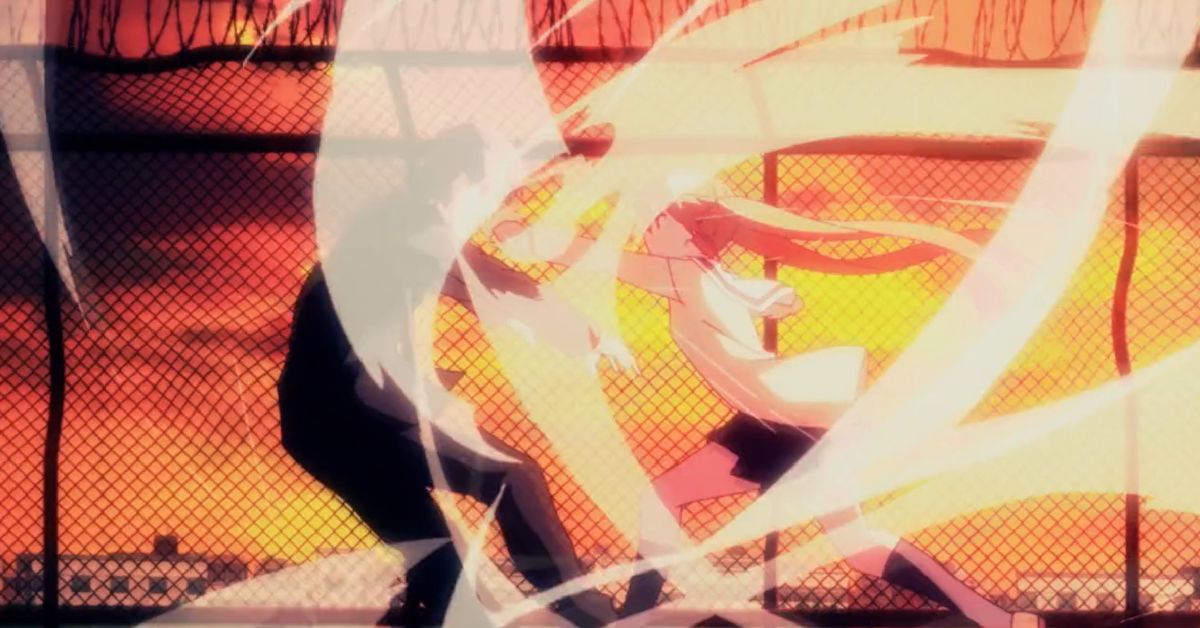 Yoshiko Hanabatake is the main protagonist of the anime series Aho-Girl.
To put it simply, Yoshiko is an eccentric individual who has a strong fondness for bananas and can be quite a nuisance to Akuru Akutsu, despite her desire for him to reciprocate her love.
She goes to the extent of revealing her underwear to him.
Her mother, Yoshie Hanabatake, even pleads with Akuru to date her.
However, underneath Yoshiko's idiotic actions lie a strong girl who could beat up gangsters to a pulp.
In episode 11, when her disciple, Ryuichi, returns injured, Yoshiko takes matters into her own hands and plans to retaliate against the delinquents from Dick High School who attacked him for getting a special Banana Frappuccino.
Kyouko Shirafuji (Working!!)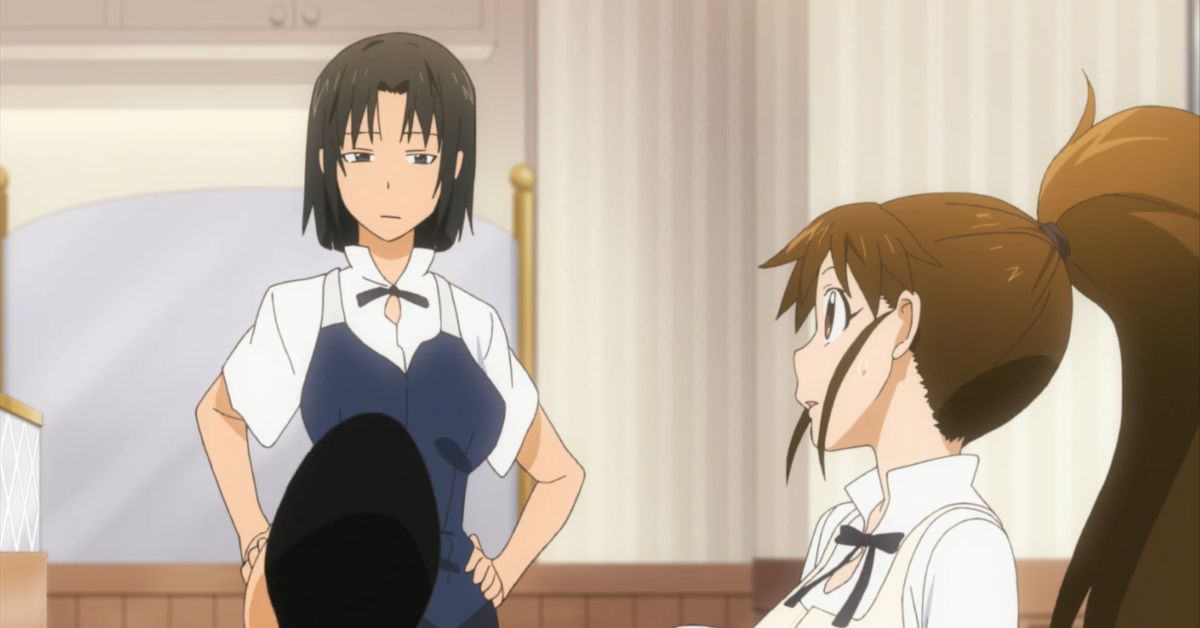 In the anime series, Working!!, Kyouko Shirafuji holds a prominent role as one of the key female characters.
Kyouko possesses remarkable strength and fighting abilities, which can be attributed to her background as a sukeban, a delinquent girl in Japan.
When two discourteous customers were harassing Popura Taneshima, Kyouko intervened and promptly kicked them, reminding them that violence was not tolerated in her establishment.
Additionally, in the opening scene, she was shown forcefully kicking Takanashi after he rushed past her.
Milim Nava (That Time I Got Reincarnated as a Slime)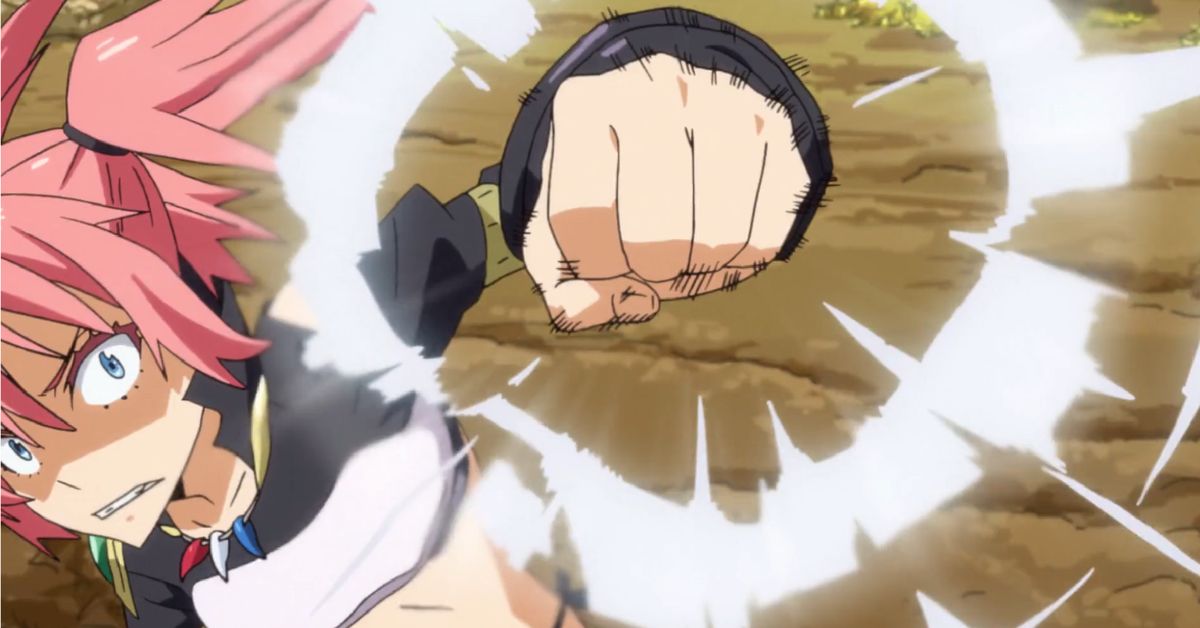 Milim Nava, one of the earliest Demon Lords and the offspring of Veldanava, plays a crucial role as a valuable ally throughout the series.
In That Time I Got Reincarnated as a Slime, Milim shares a close bond with Rimuru Tempest, serving as his best friend.
Despite her short stature and cute appearance, Milim is physically strong.
In episode 16, she sent one of Rimuru's subordinates flying with a single punch after they called her a "little runt."
Tomoe (Tsukimichi: Moonlit Fantasy)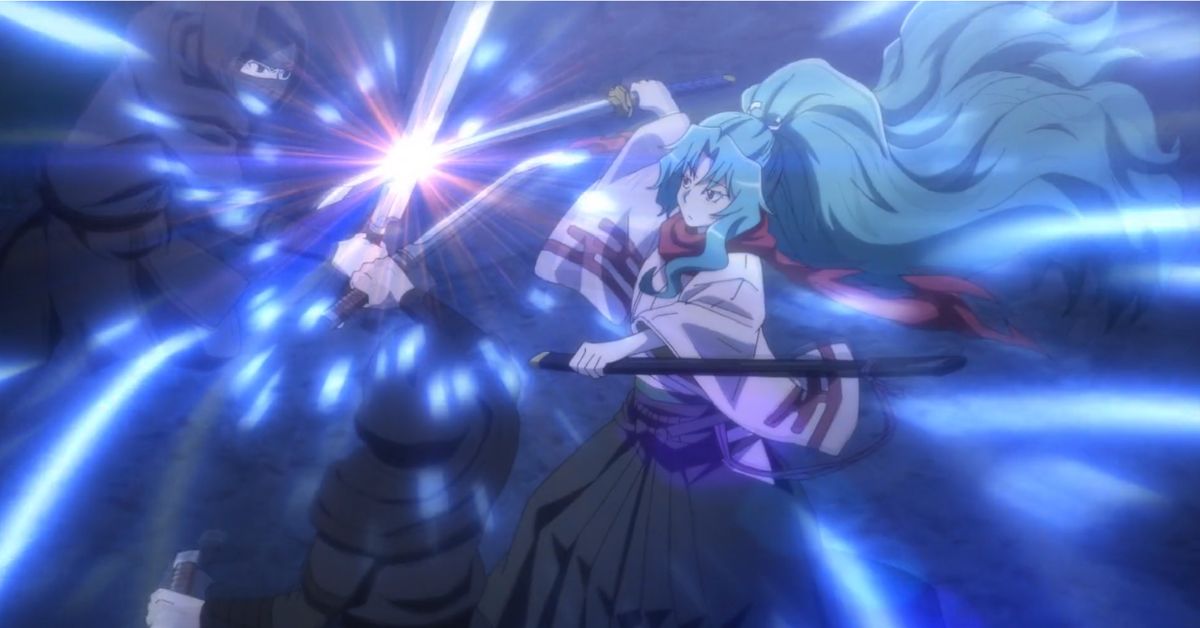 In the anime series Tsukimichi: Moonlit Fantasy, there are two primary female deuteragonists, and one of them is Tomoe, formerly recognized as Muteki "Shin."
Tomoe is a Greater Dragon that resides in the World of the Goddess and is currently serving Makoto Misumi.
In one of the episodes in the series, Tomoe exhibited her immense strength after punching a bunch of gentlemen who mocked Makoto.
Mio (Tsukimichi: Moonlit Fantasy)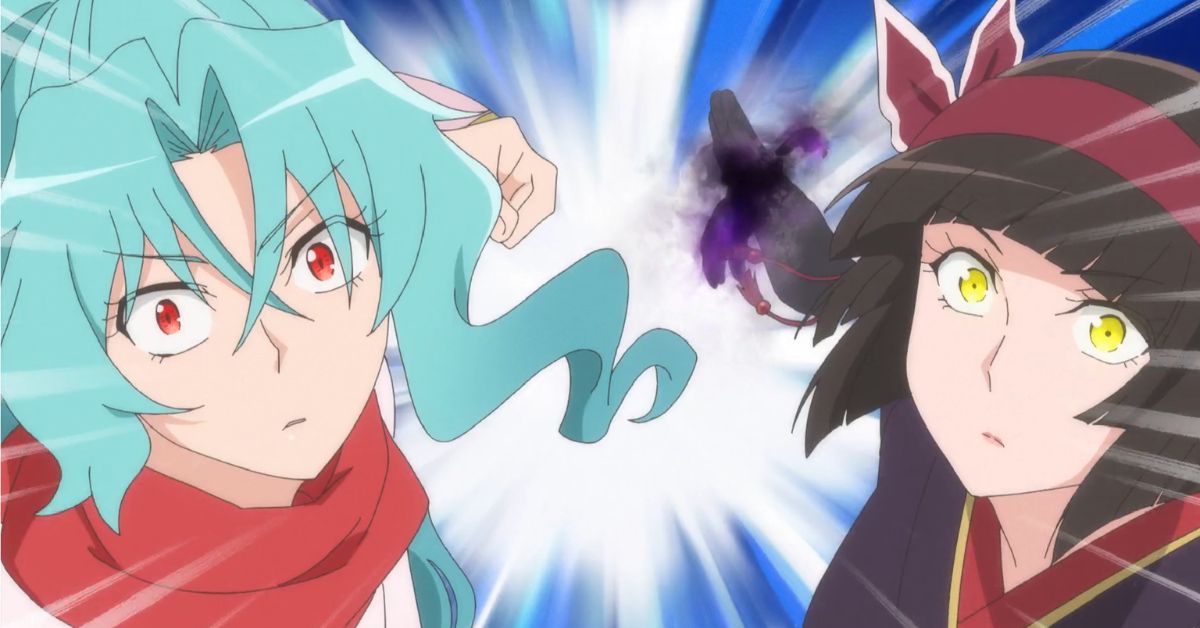 In the anime series Tsukimichi: Moonlit Fantasy, there are two primary female deuteragonists, and one of them is Mio, also known as Black Spider of Calamity.
Mio is a Greater Dragon that resides in the World of the Goddess and is currently serving Makoto Misumi.
In one of the episodes in the series, along with Tomoe, Mio exhibited her immense strength after punching a bunch of gentlemen who mocked Makoto. 
Conclusion
Anime is home to some of the most badass female characters who can throw punches like nobody's business.
From the fierce and determined Sakura Haruno from Naruto to the powerful and confident Nami from One Piece, these girls prove that they are not to be underestimated.
Who is your favorite among these badass anime girls?
Let's also connect through Discord for more anime-related topics!