20 Popular Anime Girls With an Eye Patch
Anime has always been known for its diverse cast of characters, each with their unique personality traits, quirks, and style.
And one particular fashion accessory that has been a recurring theme in anime is the eye patch.
While it may seem like a minor detail, it can add a lot of depth and intrigue to a character's appearance, especially when it's worn by a female protagonist.
From mysterious ninja warriors to skilled swordswomen and even a few cyborgs, anime girls who wear an eye patch have become fan favorites in the anime world.
In this article, we'll be exploring 20 of the popular anime girls with eye patches!
20 Popular Anime Girls with Eye Patches
Asuka Langley Soryu (Neon Genesis Evangelion)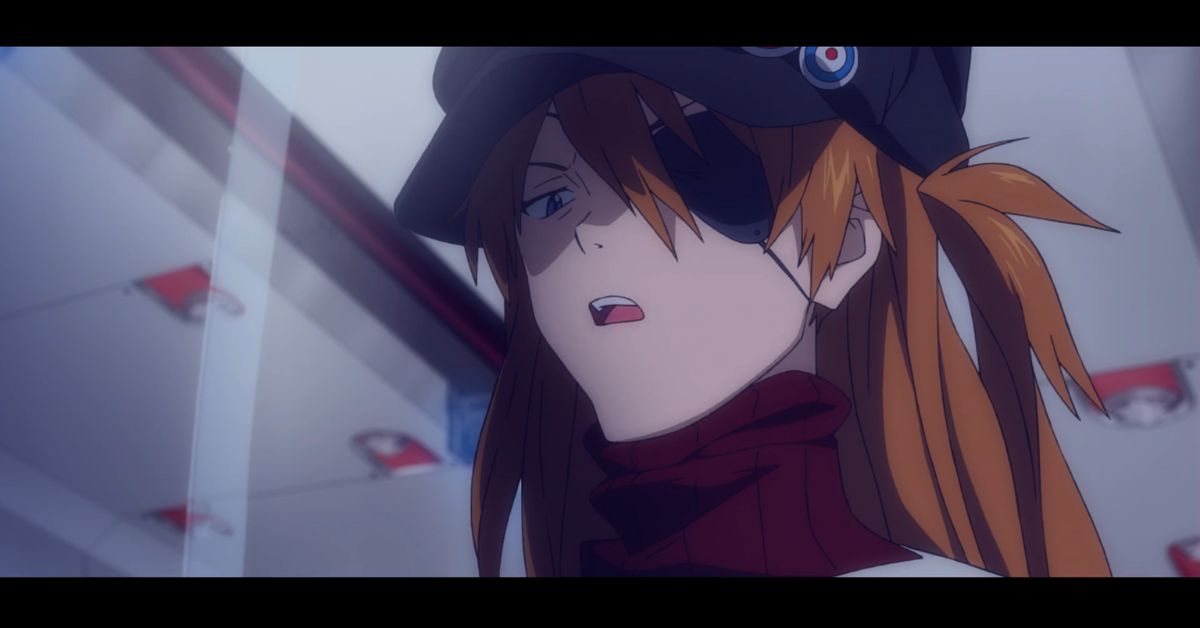 Asuka Langley Soryu is one of the main female characters of the manga and anime series Neon Genesis Evangelion.
Asuka shows exceptional proficiency in piloting Eva Unit 02, but in The End of Evangelion, she endures a significant setback.
Prior to this event, Asuka doesn't wear an eye patch.
However, with the Spear of Longinus impaling Eva Unit 02's eye and Asuka's intense synchronization with her unit, her physical left eye sustains comparable harm.
The eye patch she wears now contains angel-sealing hex glyphs, and the eye underneath emits a blue glow that can be seen through the fabric.
Laura Bodewig (IS: Infinite Stratos)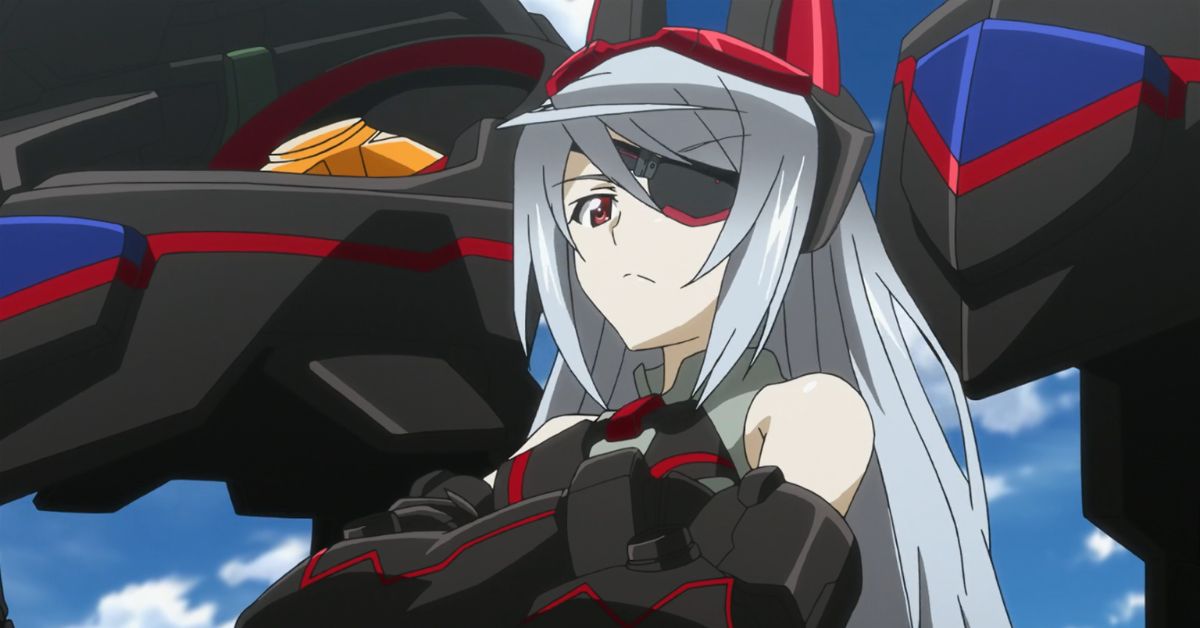 Because of an unsuccessful experiment that should enhance her IS piloting abilities, Laura Bodewig now wears an eye patch that covers her golden left eye.
However, when this eye patch is removed, it unleashes Laura's power, the Odin's Eye.
Also known as the Eye that Surpasses the World, Odin's Eye is a high-tech sensor system that enhances the speed at which nerve impulses are processed by the brain.
This enables Laura to have lightning-fast reactions in high-speed combat scenarios.
Najenda (Akame Ga Kill!)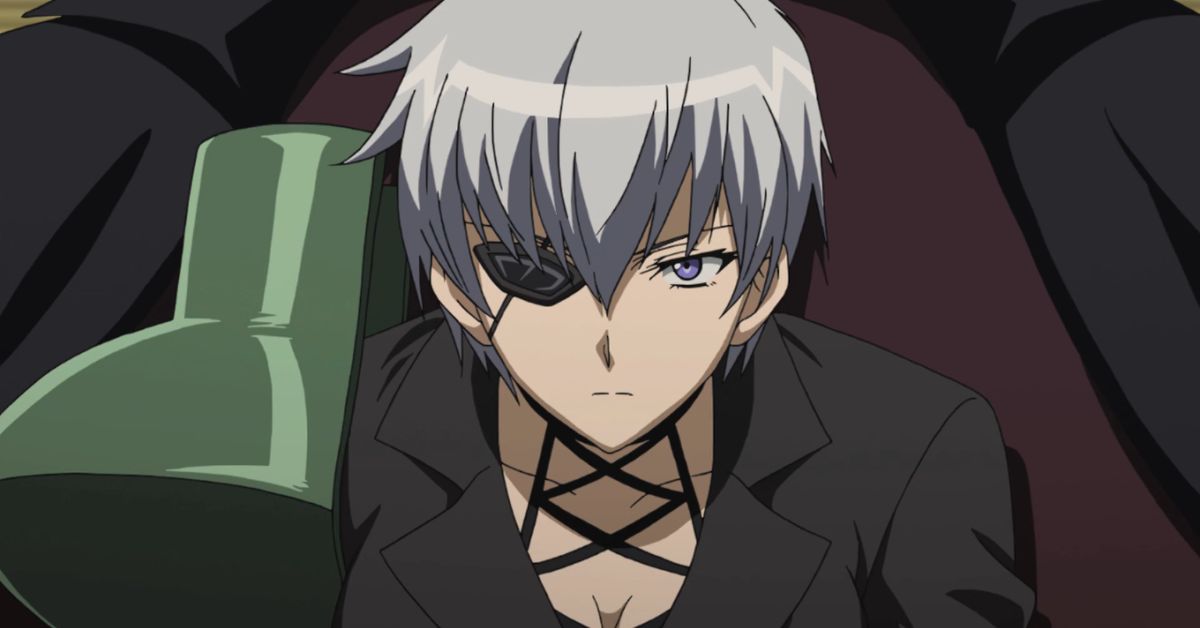 Najenda is the leader of the assassin group Night Raid in the anime series Akame Ga Kill!.
After her battle with Esdeath, Najenda was defeated badly, causing her to lose both her right eye and arm.
Najenda ended up wearing a black eye patch and a prosthetic arm.
This makes her seem more intimidating and scary at first glance.
Mei Masaki (Another)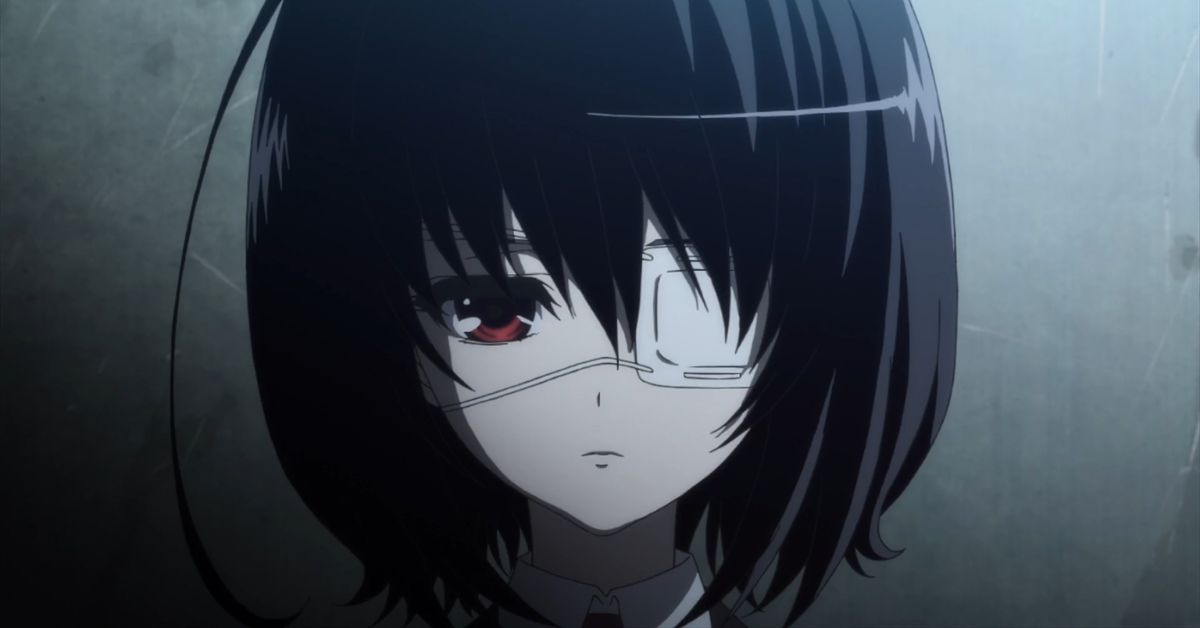 In the anime series Another, Mei Masaki is described by her classmates as "the one who doesn't exist."
Mei Masaki has different-colored irises because her left eye is a prosthetic doll's eye, which she received as a gift from her mother after losing her real eye to a disease at the age of four.
Mei describes the doll's eye as being able to see things that are best left unseen, which leads her to wear an eye patch.
Her mother, Yukiyo Misaki, deliberately made the glass eye a different color from her remaining eye, as she found matching eyes to be uninteresting.
Minene Uryuu (Mirai Nikki)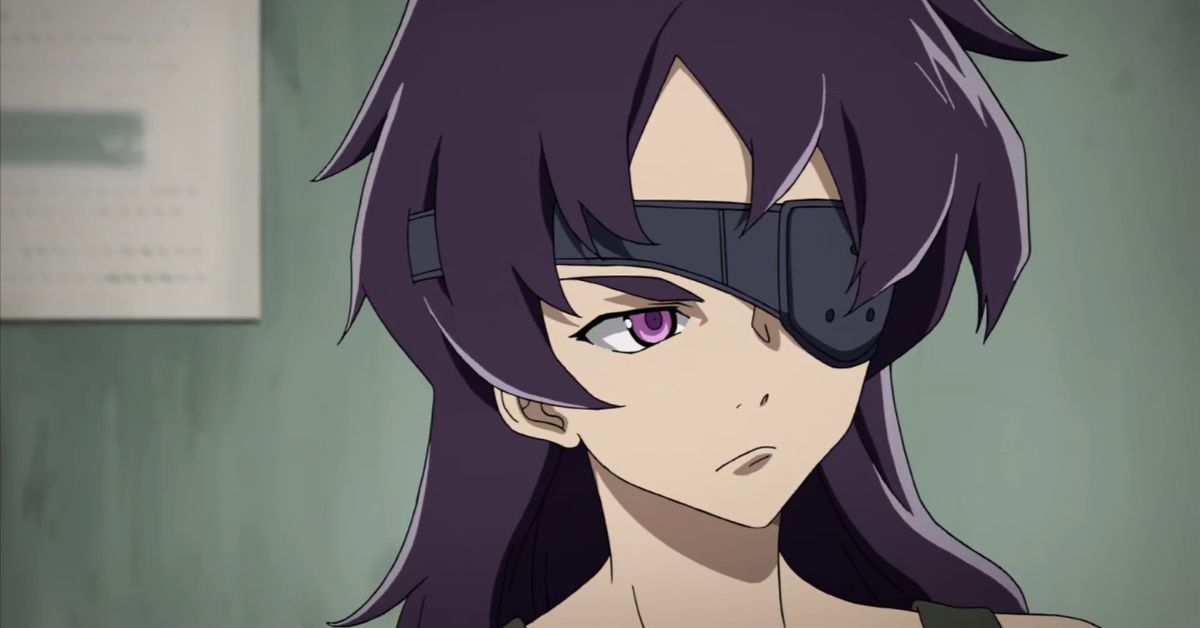 Minene Uryuu holds the "Escape Diary" and is recognized as the Ninth Diary Holder.
In the anime series Mirai Nikki, Minene is known to despise religion.
Following the Survival Game, Minene Uryuu suffered a loss of her left eye, and she now covers it with an eye patch, despite having a prosthetic eye underneath.
Midari Ikishima (Kakegurui)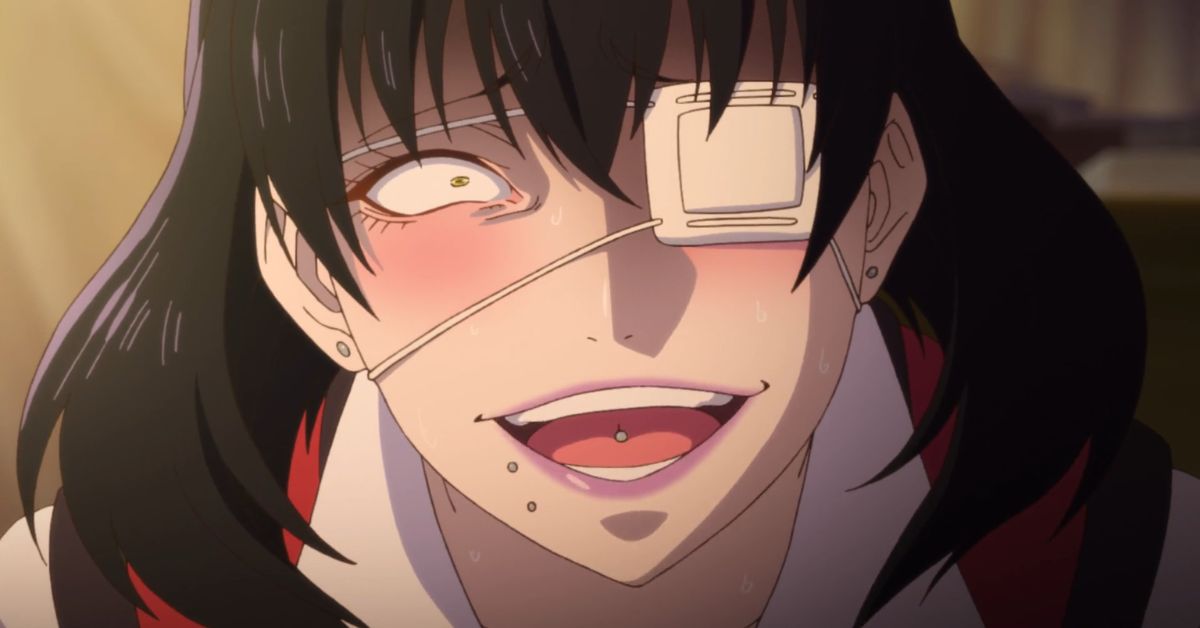 Midari is a student in her second year at the prestigious Hyakkaou Private Academy, where she holds positions in both the student council and the beautification council.
However, Midari is a highly hazardous individual with a tendency towards masochistic and violent behavior.
She is known for wearing an eye patch that conceals the eye she lost after gouging it out with an ink pen.
This act was in response to her inability to repay a massive gambling debt of 300 million yen that she owed to Kirari Momobami, the student council president and one of the primary antagonists in the series.
Sofia Valmer (Jormungand)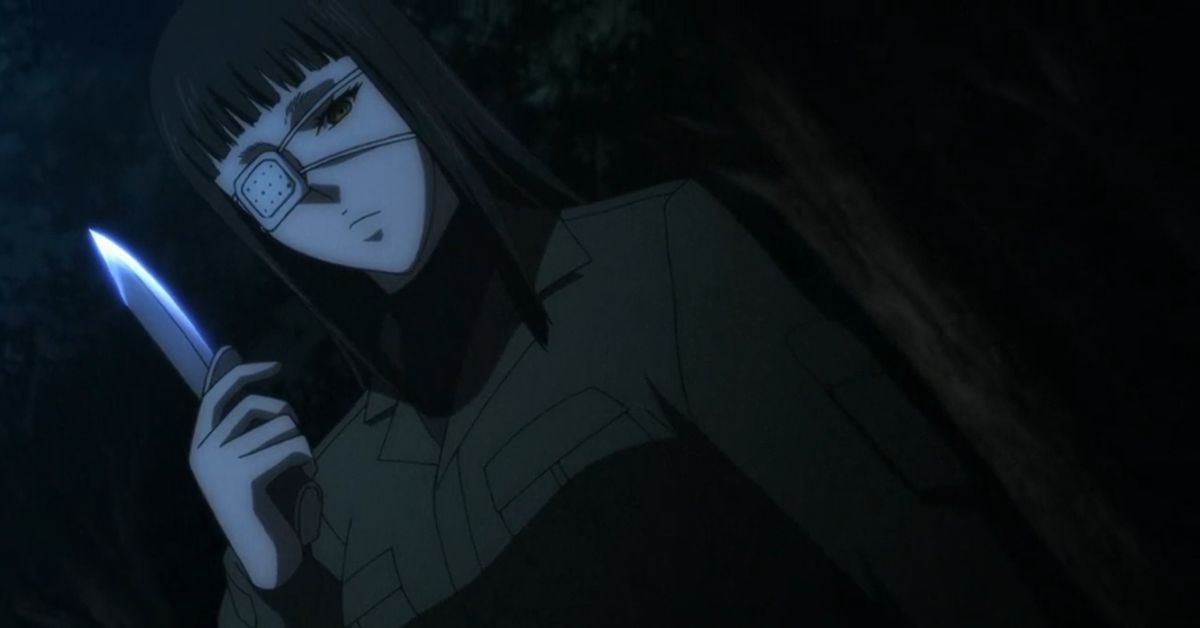 Sofia Valmer, also known as Valmet, is a retired officer of the Finnish Rapid Deployment Force who joined Koko's Squad as the only other female member.
As part of the United Nations Country D Expeditionary Force, she was among the Finnish-led platoon that was completely wiped out by Chan Guoming.
Valmet sustained injuries during the attack, losing an eye.
Her only lead to the identity of her attackers was the fact that she was assaulted by a man wielding two pistols that had been adapted to hold knives.
This caused her to wear an eye patch throughout the series.
Chihiro Shindou (ef: A Tale of Memories)
Chihiro Shindou is one of the main female protagonists in the anime series ef: A Tale of Memories.
Chihiro's past is marked by tragedy after a car hit her at the tender age of 12, resulting in the loss of her left eye and substantial brain injury.
As a consequence, she suffers from a severe form of anterograde amnesia, meaning that she cannot retain any new memories beyond a period of thirteen hours.
Chihiro also has to wear an eye patch after refusing the prosthetic eye her doctors wanted her to wear after the accident. 
Mio Sakamoto (Strike Witches)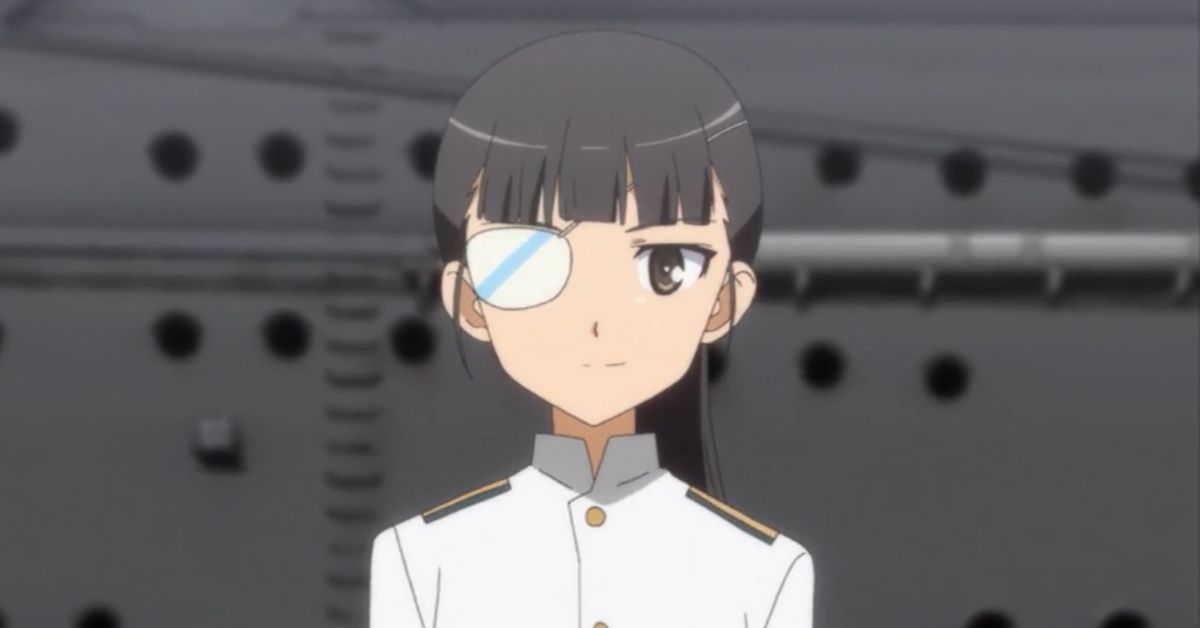 Mio Sakamoto is an officer and former witch of the 501st Joint Fighter Wing in the anime series Strike Witches.
She has a powerful power called the Magic Eye which requires her to wear an eye patch as it is too difficult to control.
Mio Nakamoto's right eye belongs to the perception lineage and possesses exceptional visual acuity.
This allows Mio to perceive objects from great distances and even penetrate domains that are beyond human perception.
Megumin (KonoSuba)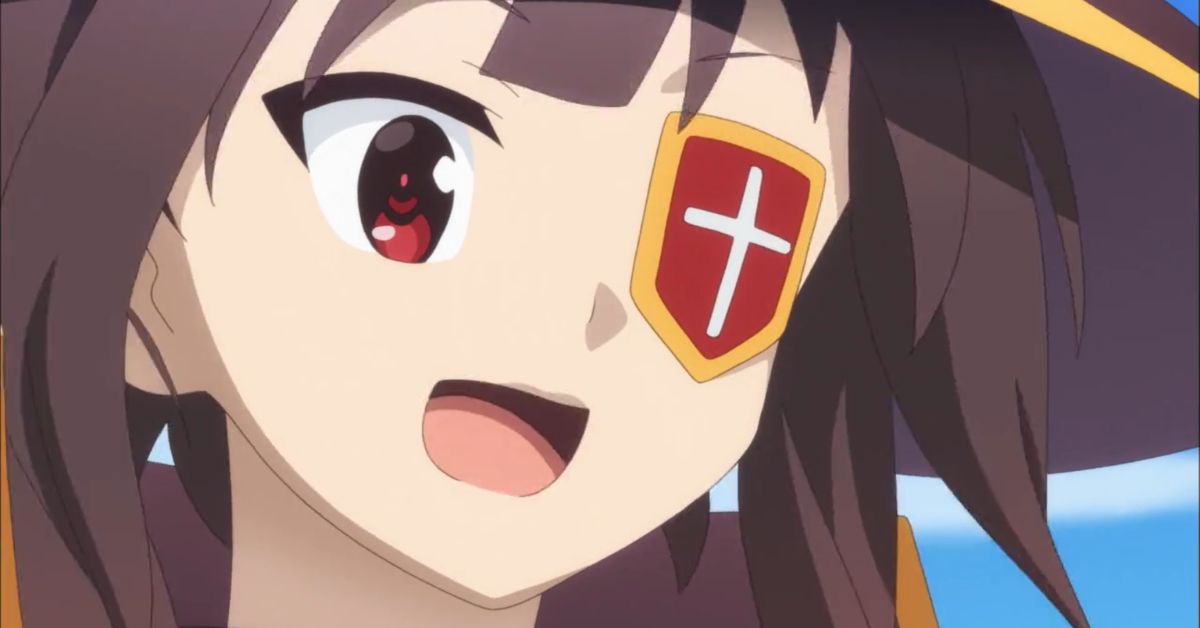 Megumin is a quirky female magician who has a strong affection for explosions, despite being suggested to explore other forms of magic.
In the anime series KonoSuba, Megumin maintains a tough demeanor and dresses accordingly, complete with a stylish eye patch and bandages wrapped around her right leg.
These accessories have become an essential part of her unique appearance, along with her hat.
Even though she doesn't require the eye patch or bandages, they still hold a special place in her overall look.
As a chunibyo, Megumin enjoys standing out from the crowd with her dramatic behavior and insists that her concealed eye possesses immense power that must be locked away.
Yagyuu Kyuubei (Gintama)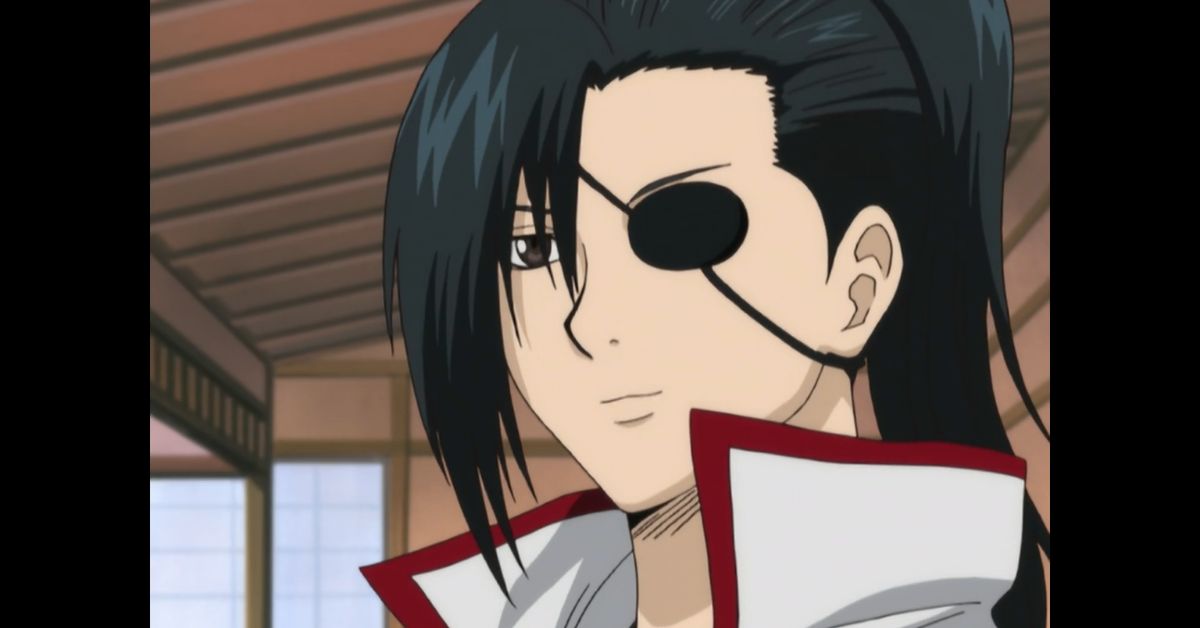 Yagyuu Kyuubei, who is the successor to the Yagyuu family name, was raised as a male in accordance with the traditions of the Yagyuu clan.
However, in time, she rejected the labels of femininity and masculinity, and instead chose to live as simply "Yagyuu Kyuubei."
Yagyuu Kyuubei is a genius swordsman despite wearing an eye patch that covers her left eye after losing it in childhood.
"Hot Ice" Hilda (Outlaw Star)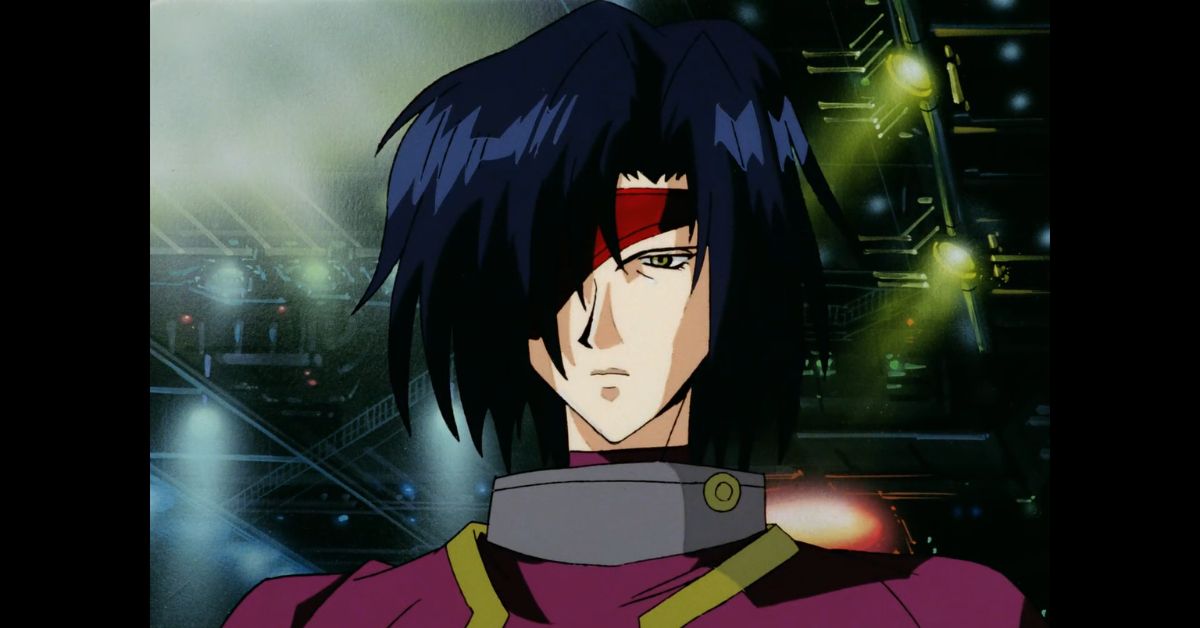 Hilda, known as "Hot Ice," lived a mysterious life as an outlaw and held a fierce grudge against the Kei Pirate Guild and the MacDougall brothers in the anime series Outlaw Star.
Her conflict with the Kei pirates reached a critical point when she took the life of one of their leaders, resulting in the loss of her left arm and right eye.
Following her injury, she underwent a recovery period.
During this time, Hilda had a cybernetic limb fitted to replace her missing arm and an eye patch to cover her missing eye.
Himeno (Chainsaw Man)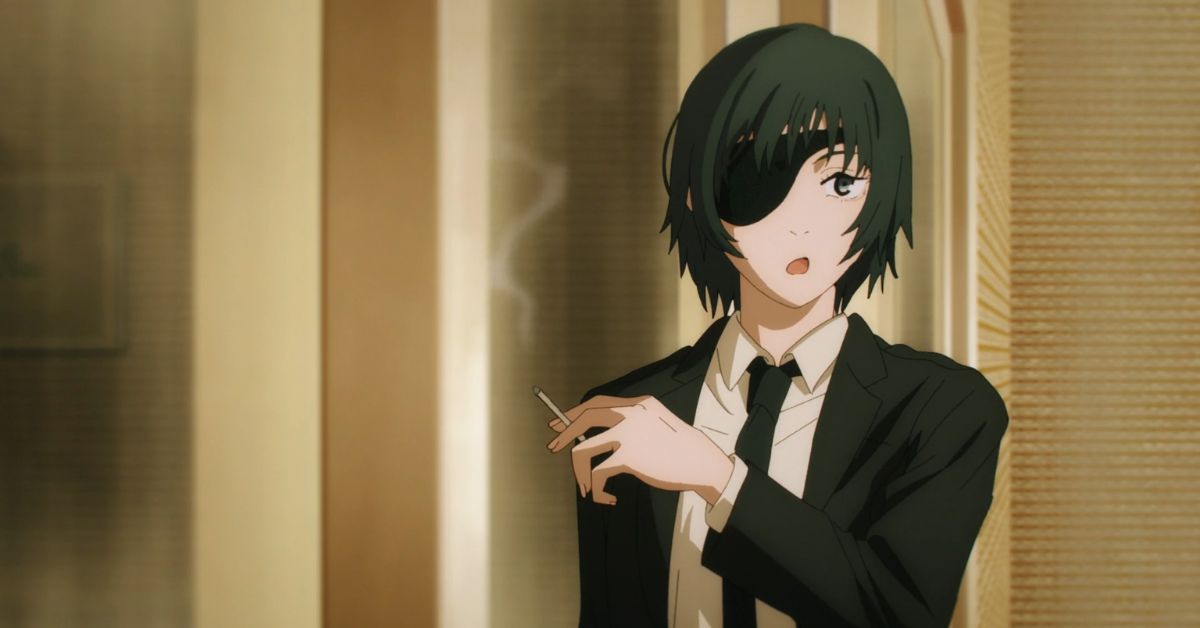 Himeno is a member of a special squad of Devil Hunters employed by the government, and works alongside her best friend, Aki Hayakawa.
As a Devil Hunter responsible for public safety, Himeno must be able to defend herself against any rogue devils she may encounter.
One effective strategy for combating these creatures is to enlist the assistance of devils themselves.
However, in order to do so, one must make a sacrifice as payment for the devil's services.
To summon the powerful arms of the Ghost Devil, Himeno gave up her right eye, making her wear an eye patch throughout the anime series Chainsaw Man.
Shimei Ryomou (Ikkitousen)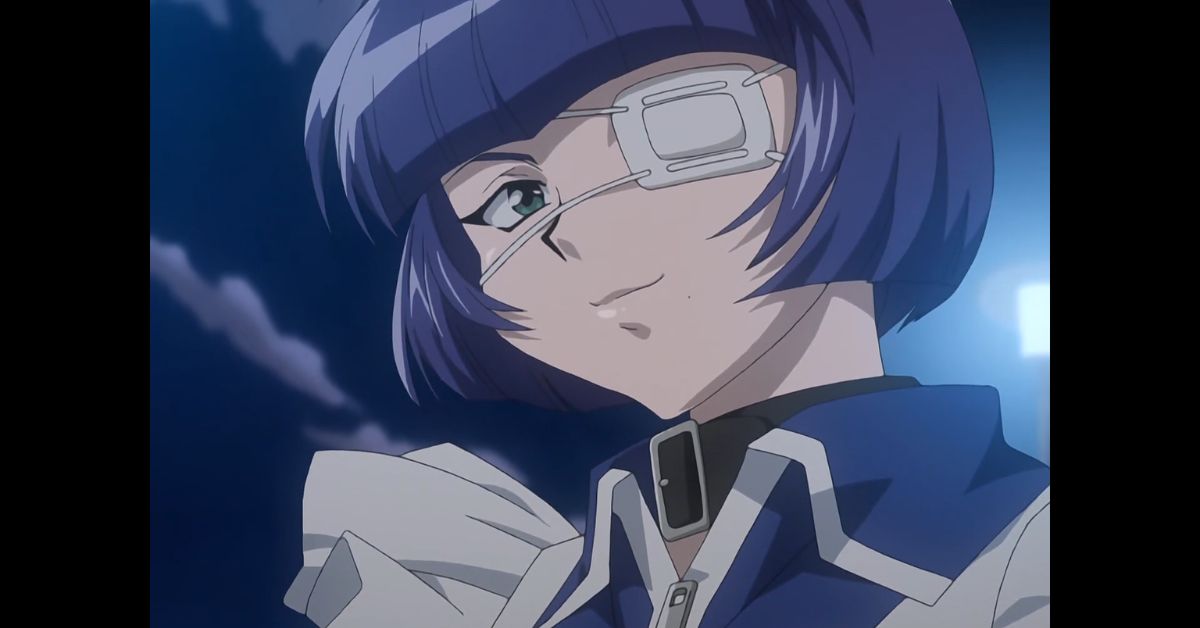 Shimei Ryomou holds a prominent position among Nanyo Academy's "big four," securing the second-highest rank after Saji in the anime series Ikkitousen.
She exhibits sadistic tendencies and takes pleasure in inflicting severe harm on her comrades by brutally dislocating their arms.
While Shimei Ryomou's motives behind wearing an eye patch remains unclear, she still remains one of the best anime girls who wear one!
Hephaistios (Dungeon ni Deai wo Motomeru no wa Machigatteiru Darou ka)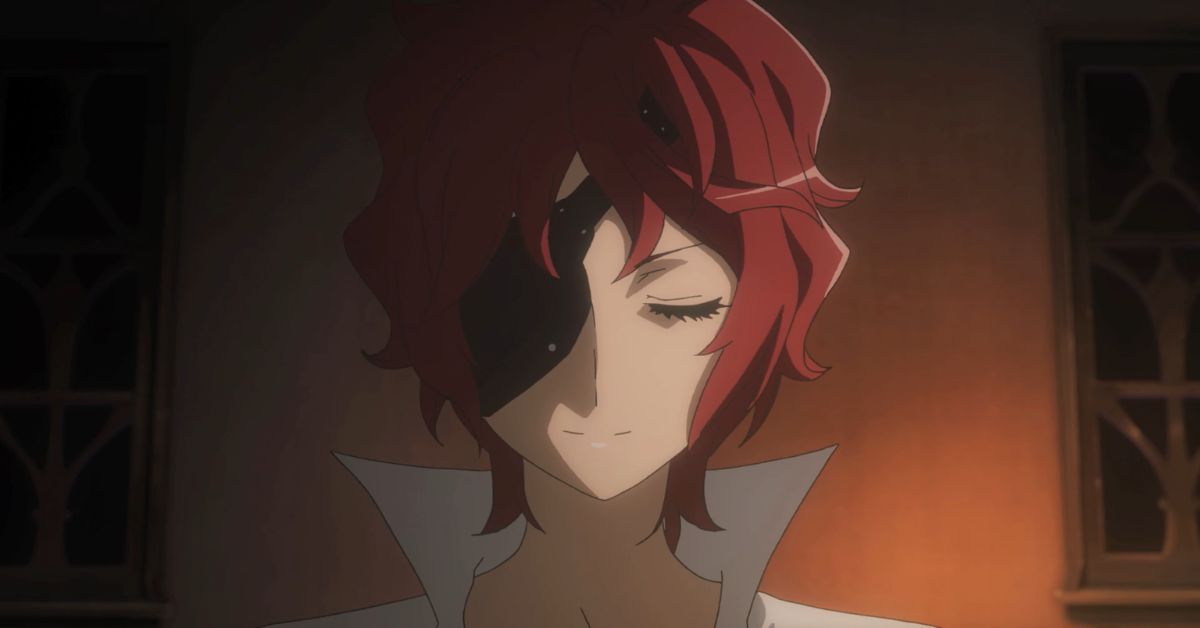 Hephaistios probably has one of the coolest eye patches you've ever seen an anime girl wear.
Hephaistos is a magical blacksmith goddess who helps other characters in the anime series by forging objects that become more powerful as the owner grows as well.
Unfortunately, Hephaistos considers her eye patch a deformity, which then affects her self-esteem as a woman and a goddess.
Adiane (Tengen Toppa Gurren Lagann)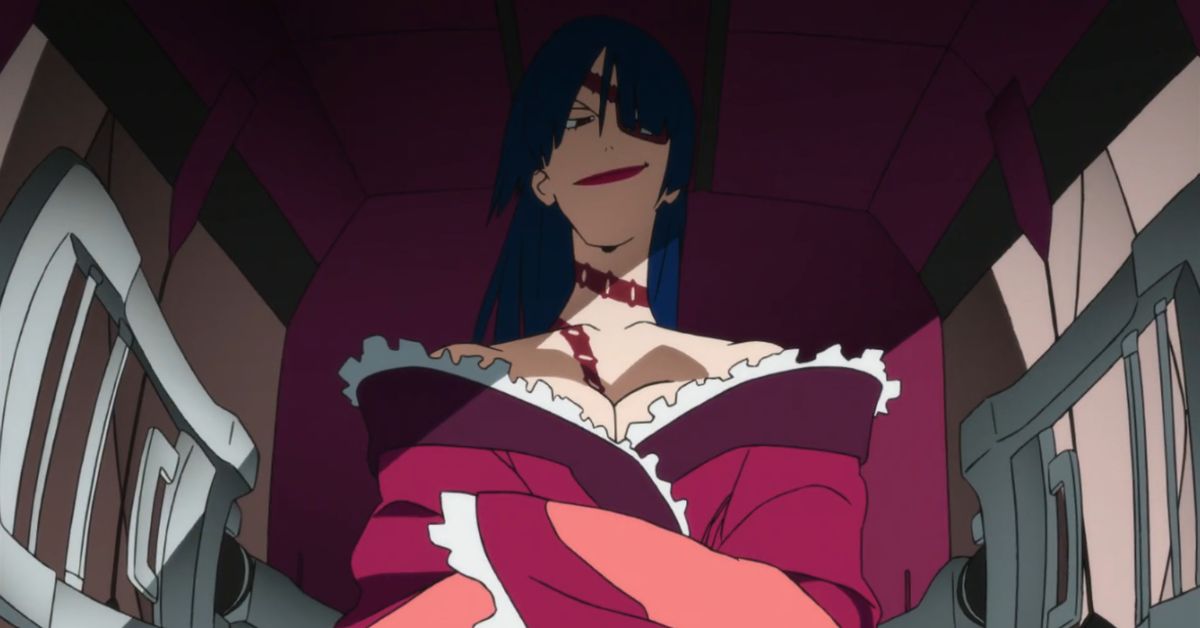 Adiane the Elegant served as one of the four primary generals of the Spiral King in the initial story arc of the anime series Tengen Toppa Gurren Lagann.
She possessed the traits of a sadistic himedere and her mobile fortress resembled an aquatic centipede.
Adiane piloted a Gunmen that had a scorpion tail and was capable of both flying and swimming, giving her optimal mobility in combat.
Adiane wore an eye patch, though it's uncertain whether or not she required it for medical reasons.
Rikka Takanashi (Love, Chunibyo & Other Delusions!)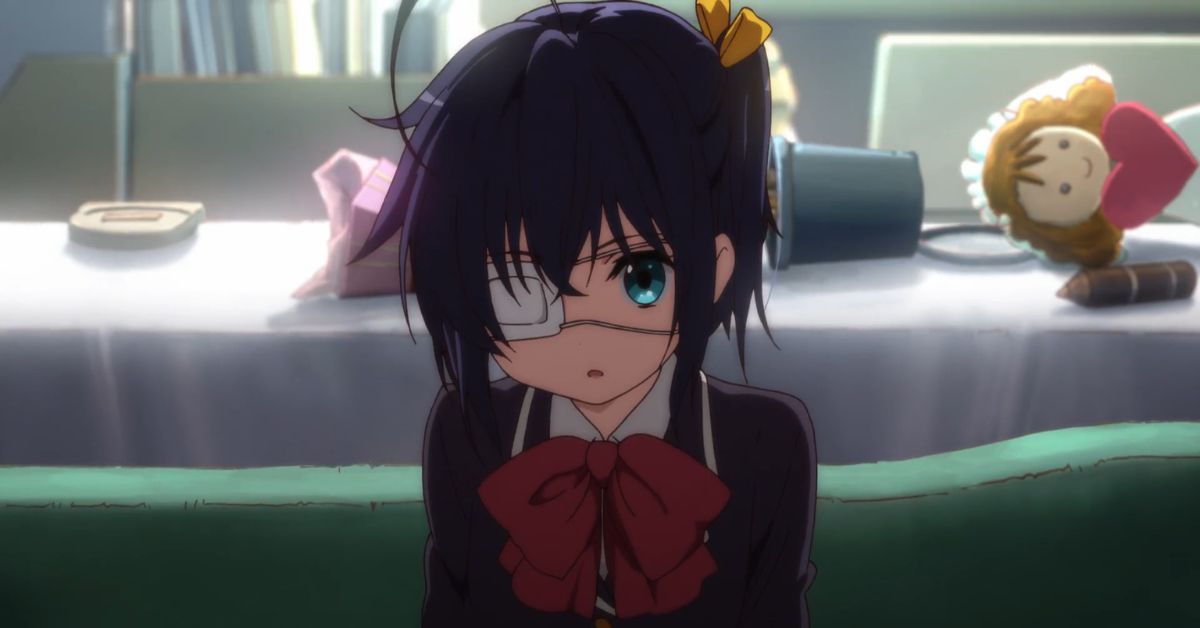 Rikka Takanashi is a peculiar girl who wears an eye patch.
She believes that her right eye possesses a malevolent force that her pure and innocent heart can only restrain.
Rikka even insists to wear an eyepatch for the betterment of the world.
However, in reality, Rikka only wears a colored contact lens on her right eye and she's just an ordinary girl who doesn't require the eyepatch.
Therefore, the English title of the anime that features her, Love, Chunibyo & Other Delusions!, underscores the idea of delusions.
Gisen Yagyu (Hyakka Ryouran: Samurai Girls)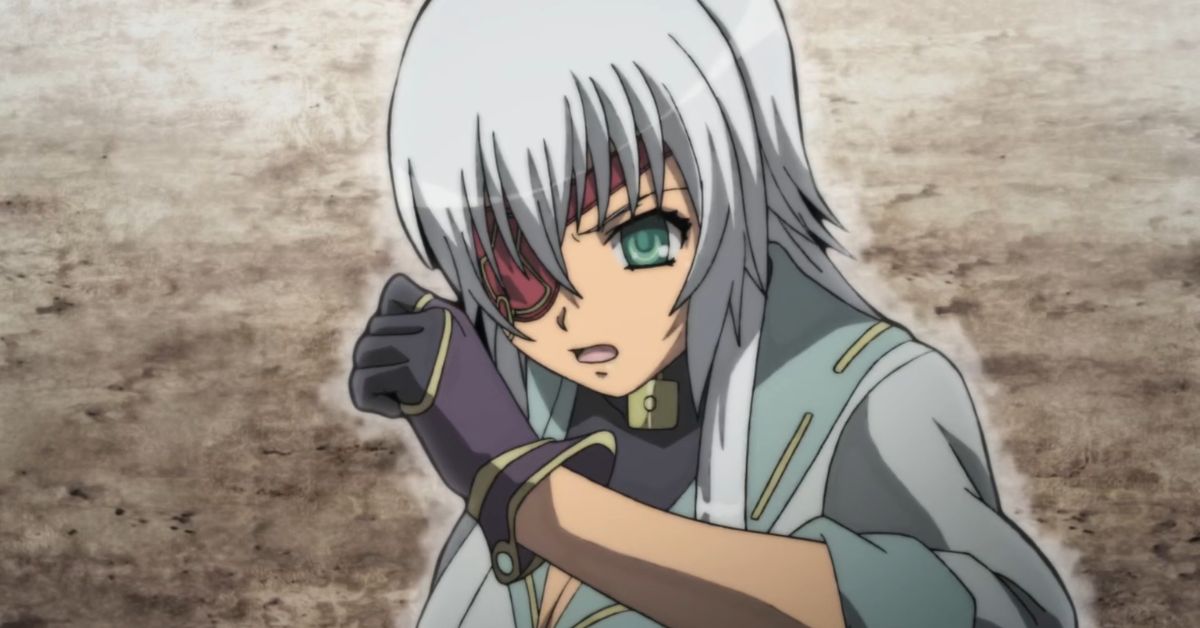 In the anime series Hyakka Ryouran: Samurai Girls, Muneakira Yagyu experiences yet another encounter where a girl falls naked from the sky and lands in his arms.
This time it is Gisen Yagyu, who wears an eye patch and addresses Muneakira as "Master."
In Episode 9, Gisen reveals her true intentions, stating that her leader, Amakusa Shirō, is the strongest man in Japan and that she intends to revive him to destroy Japan once again.
Gisen possesses an "evil eye" on her right side that allows her to control Muneakira, causing him to harm his allies.
Additionally, Gisen has the ability to control ice when in Master Samurai mode.
Jiyu Nanohana (Juubee-chan: Lovely Gantai no Himitsu)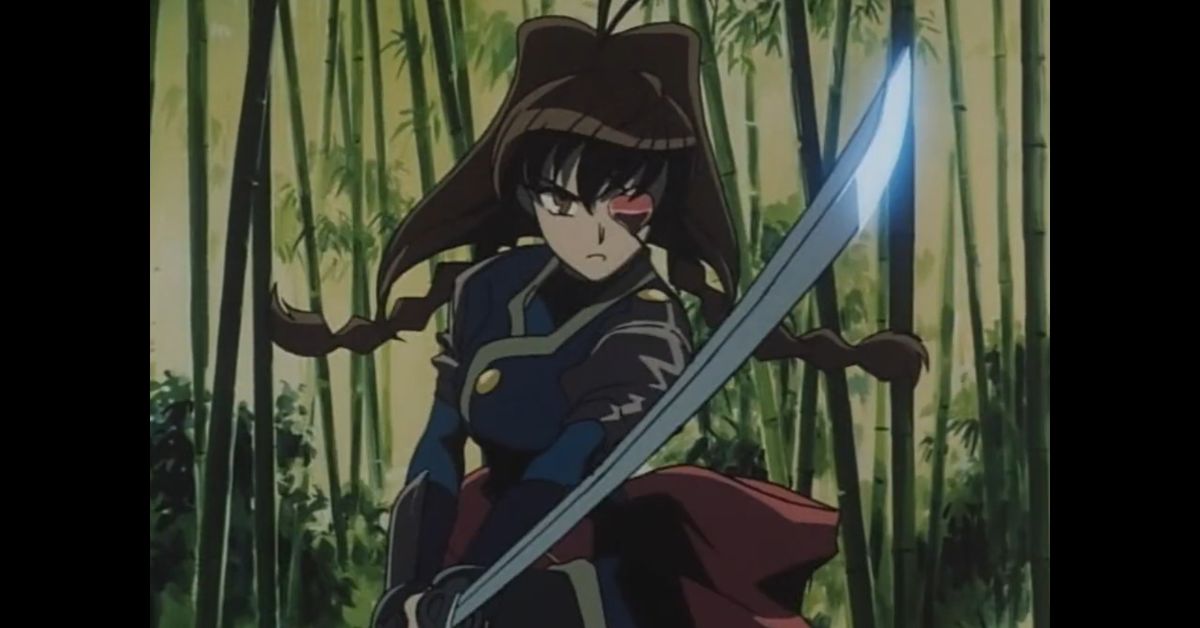 Jiyu Nanohana is a normal 14-year-old girl until she put on her eye patch and becomes the greatest swordsman who ever lived!
The Lovely Eye Patch serves as the origin of Jiyu's strength and signifies her rightful ancestry to the Yagyu line.
When Jiyu dons the eyepatch, she transforms into Yagyu Jubei, an ancient Japanese samurai.
Within the anime series Juubee-chan: Lovely Gantai no Himitsu, taking the eyepatch without legitimate claim causes an intense burning sensation.
Yagyuu (Senran Kagura: Ninja Flash)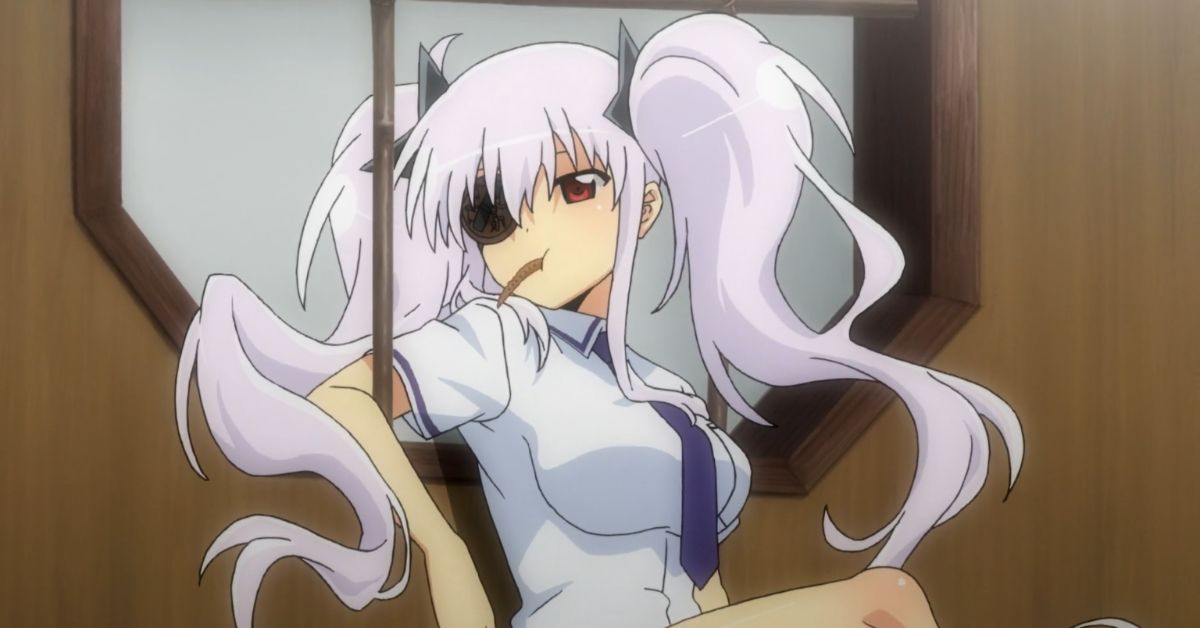 Yagyuu is a proficient and intimidating shinobi who is recognized for her abilities in the anime series Senran Kagura: Ninja Flash.
With her long white hair and eye-patch, she has a pirate-like appearance that adds to her coolness.
Following the untimely death of her beloved sister in a car accident, Yagyuu fashioned an eye-patch from her sister's ribbon, reducing her vision and serving as a lasting reminder of her loss.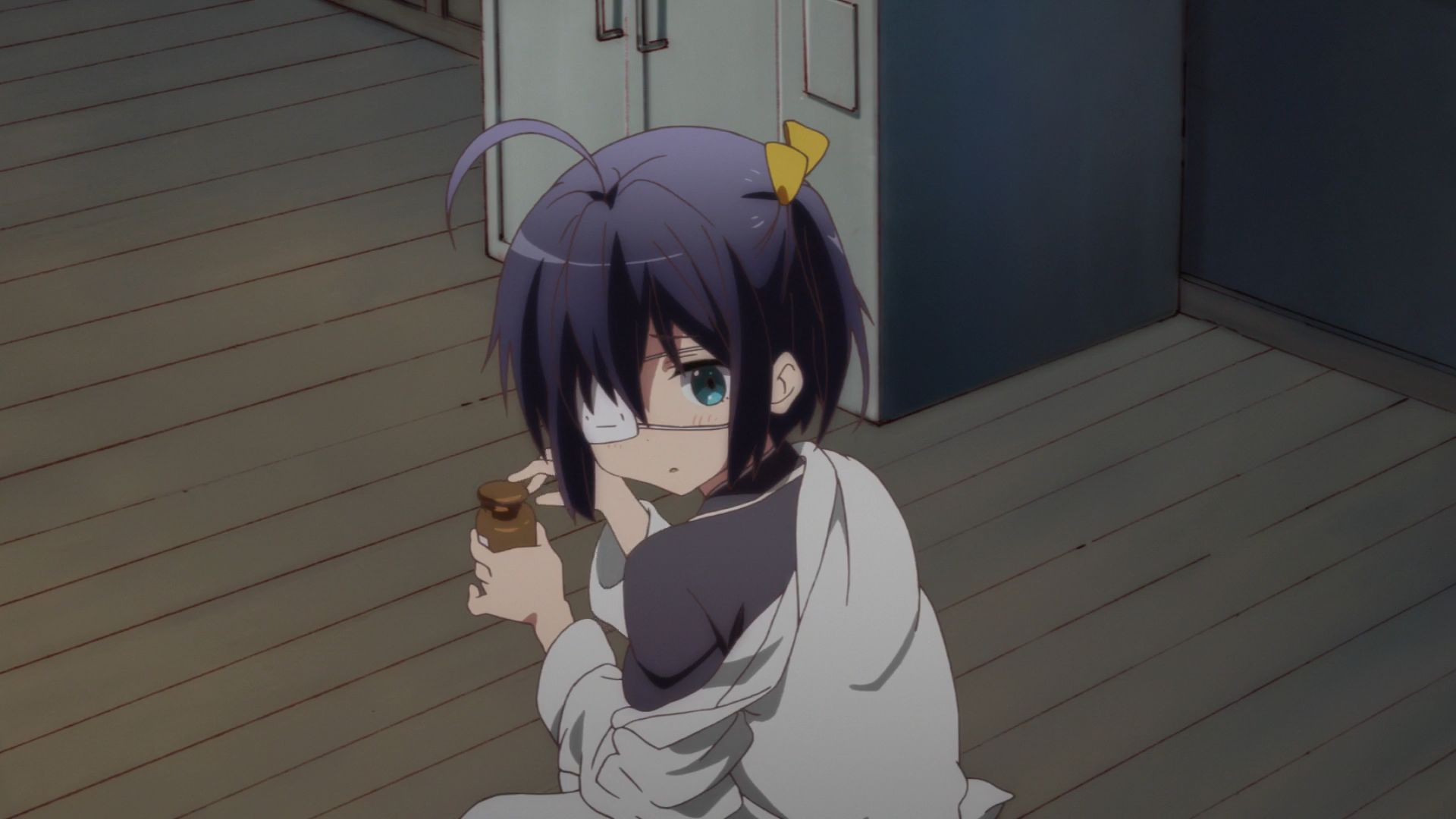 Is your favorite anime girl with an eye patch included in our list?
Share your thoughts with us on Discord!