20 Popular Anime Series With Girl Idols
The idol anime genre is often misunderstood by many fans as being a slice-of-life show with a music theme and kawaii girls doing kawaii things.
This is only true to an extent.
Idol anime also have the most unique and interesting plot that otakus find important in every anime series.
In these shows, you will see idols who are zombies, witches, and even soldiers!
You can check these one-of-a-kind idols in this list of best girl idol anime.
20 Anime Series With Girl Idols To Watch
The IDOLM@STER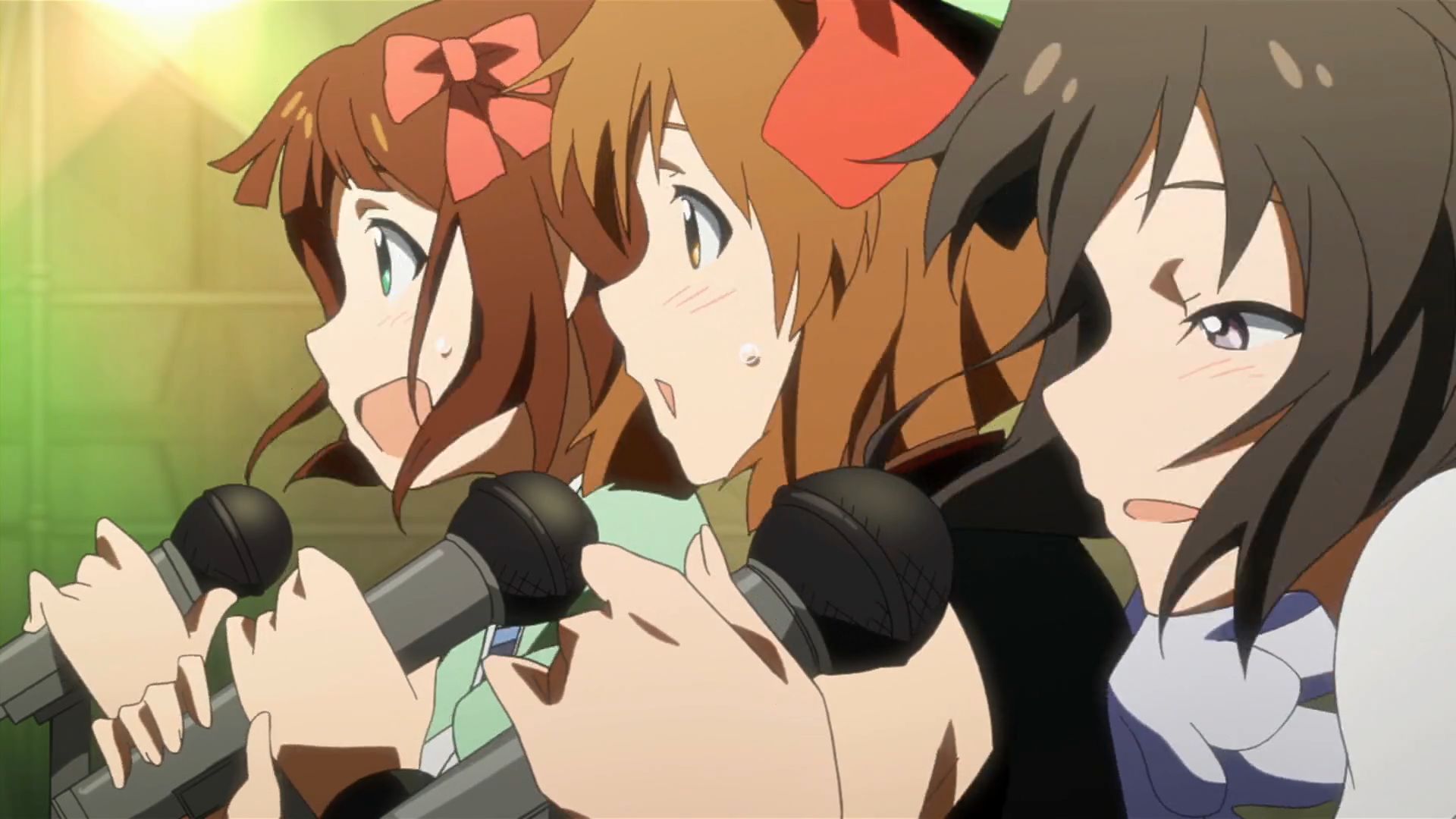 Being a part of the top idol group in the country will have you sacrificing things that are dear to you.
The IDOLM@STER reflects this reality that girl idols have to face just to reach their dreams.
In this series, a group consisting of thirteen cute girls easily rises to the top of the idol industry.
However, we will see them giving up on things that make their hearts flutter.
Love Live! School Idol Project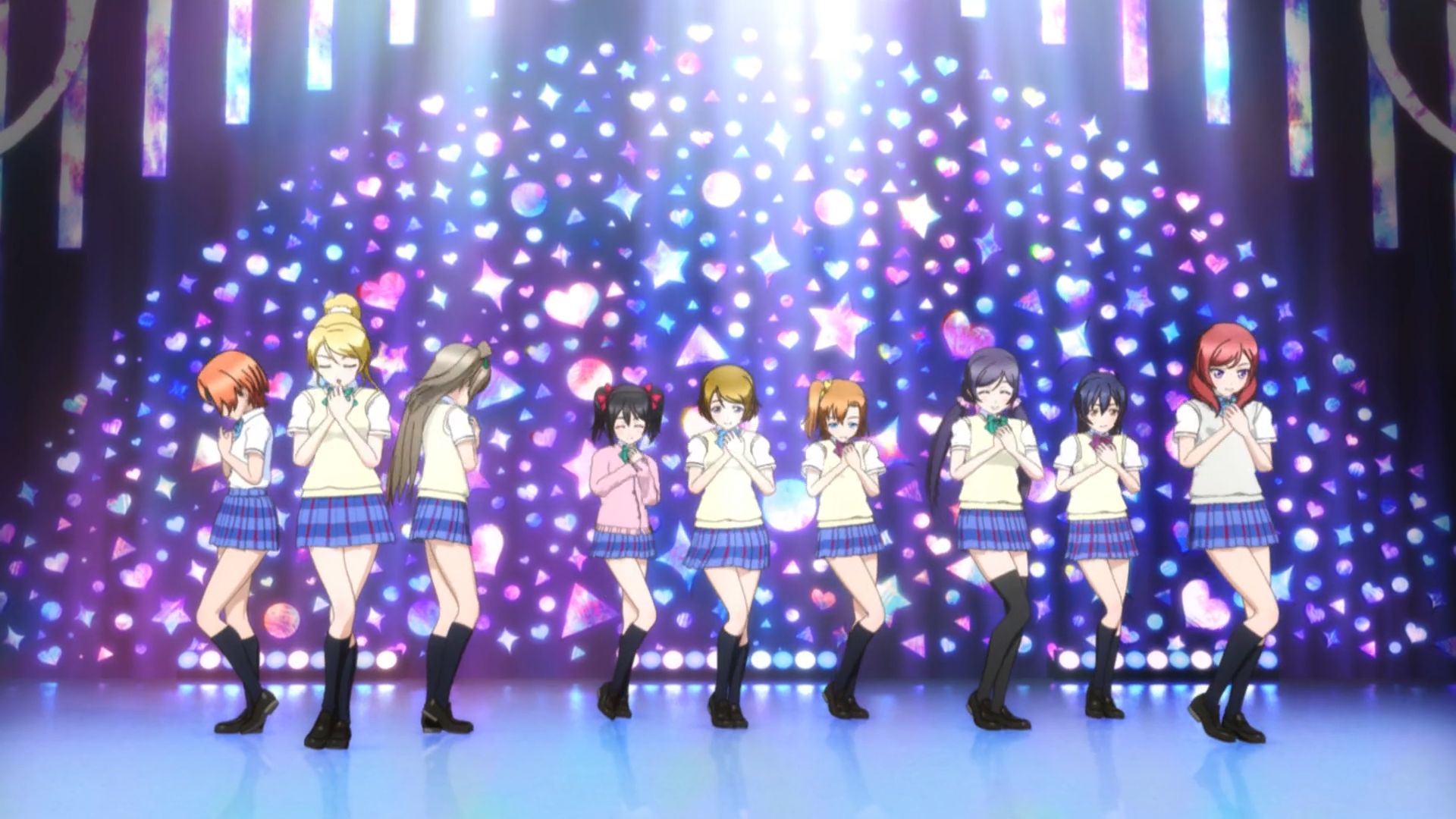 When the enrolment rate at Otonokizaka High School plummets, the school management is set to shut the institution down.
But Honoka, the series' protagonist, won't let that happen.
She will find ways in keeping her beloved school from closing, and that includes forming an idol group to draw the attention of enrollees.
This anime series is perhaps one of the most popular idol anime that otakus swear by!
Zombieland Saga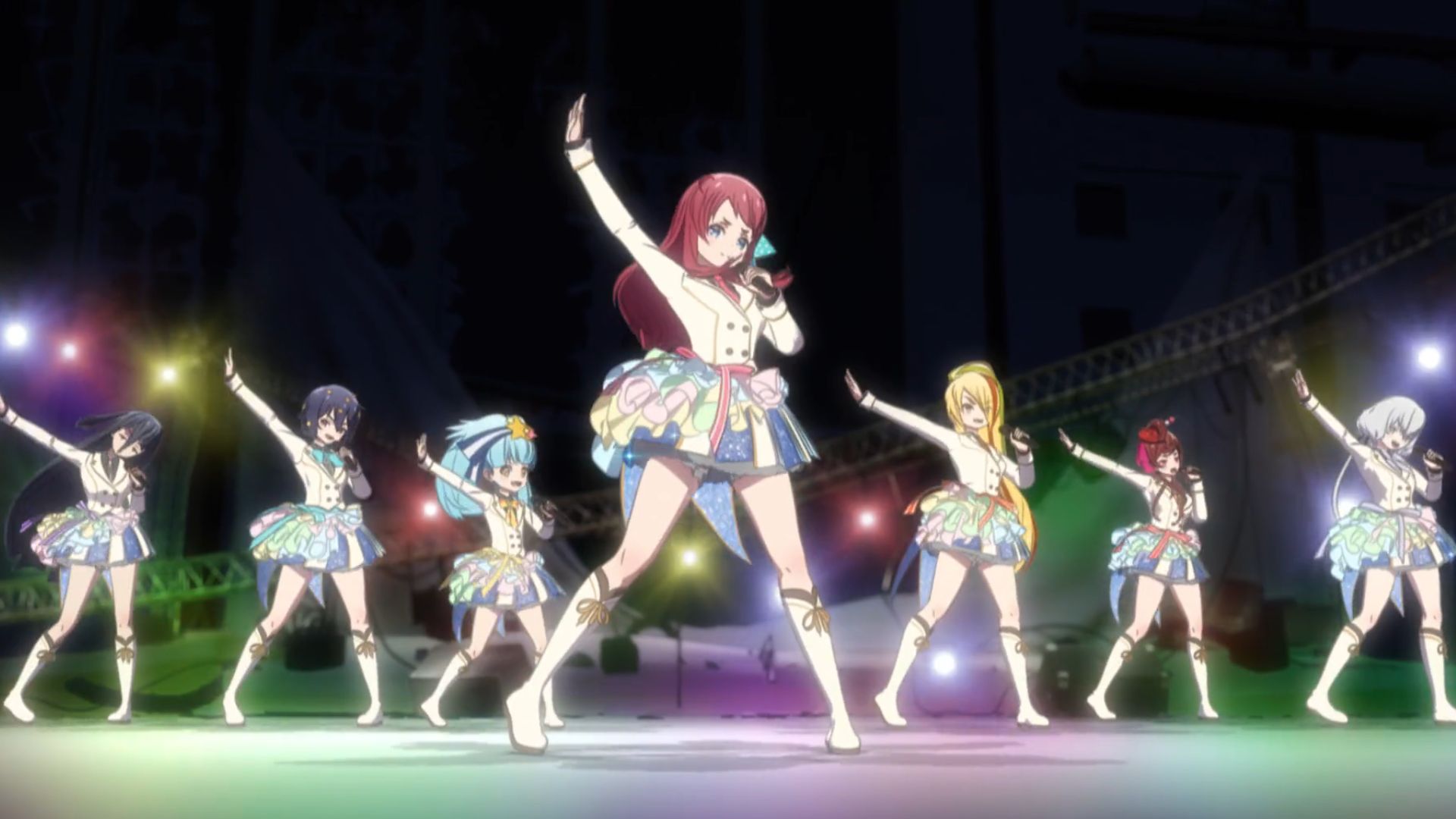 Who says a zombie cannot become an idol?
In this idol anime series, that is possible!
The protagonist, Sakura, comes back into the world as a zombie with amnesia.
Together with other six zombie girls, Sakura joins a zombie idol group called Franchouchou formed by Koutarou Tatsumi, a tough manager.
This group of the undead will show us their fate as they try to save a dying prefecture all the while hiding their identities.
AKB0048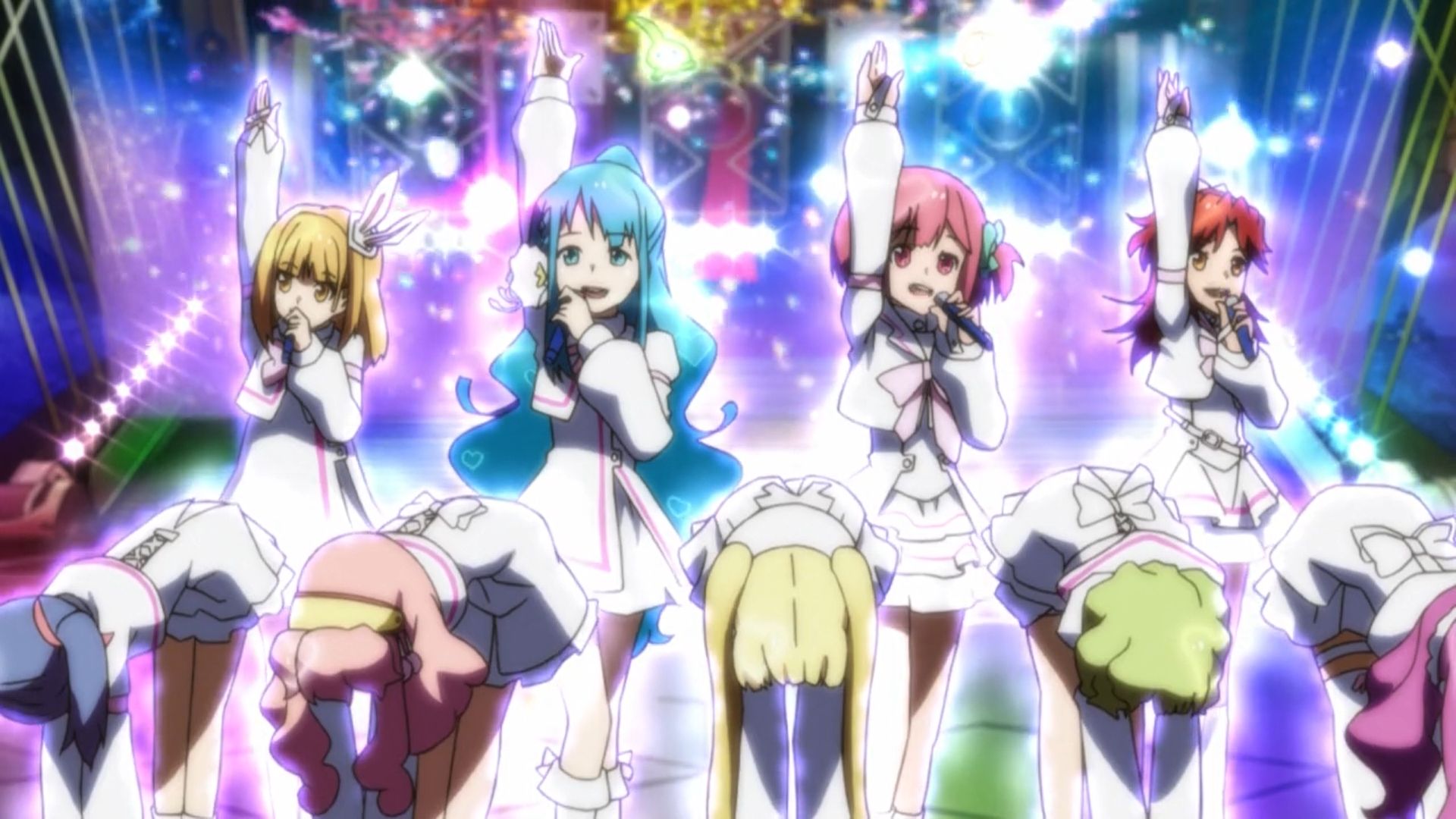 The title of this anime series may be familiar to you as it is inspired from a real-life girl idol group called AKB48.
The story is set in a world where music is forbidden.
But AKB0048 is determined to break the law and rebel against the government.
They would work hard, not only in keeping their idol group intact, but also to save the world from crumbling down.
Aikatsu!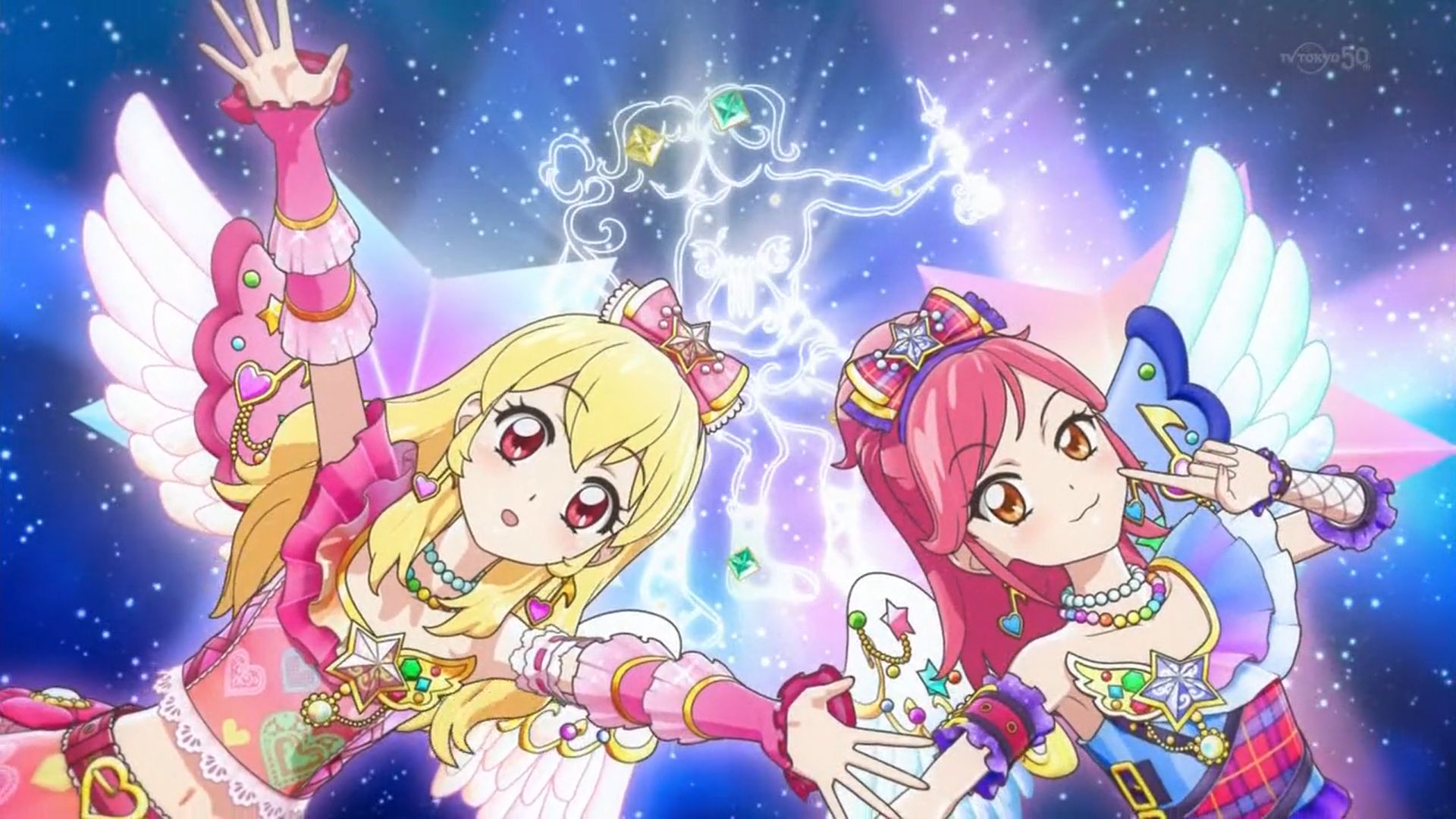 Aikatsu! features an idol academy called Starlight Academy where aspiring idols go to to hone their skills.
Aoi Kiriya, our protagonist, is the academy's top student and a die-hard idol otaku.
However, she may have an obsession with anything related to idols, Aoi makes sure to prioritize her studies.
With her best friend Ichigo, Aoi will have no problem facing the difficulties that come with becoming Japan's top idol.
PriPara
The Prism Paradise is the heaven for every aspiring idol.
Being the capital of music and fashion, people around the world come to try out their fortune in becoming an idol.
Laala Manaka, our protagonist, is one of them but is being held back by her studies.
Everything changes when Laala gets a once-in-a-lifetime opportunity to have the Prism Voice.
All she has to do now is work hard to make it into the top!
Pretty Rhythm: Rainbow Live
Naru Ayase has the ability to see the colors of music.
With this advantage, Naru can easily advance into the idol industry.
This anime series has catchy music and choreography that makes you sing and dance along with it!
Wake Up, Girls!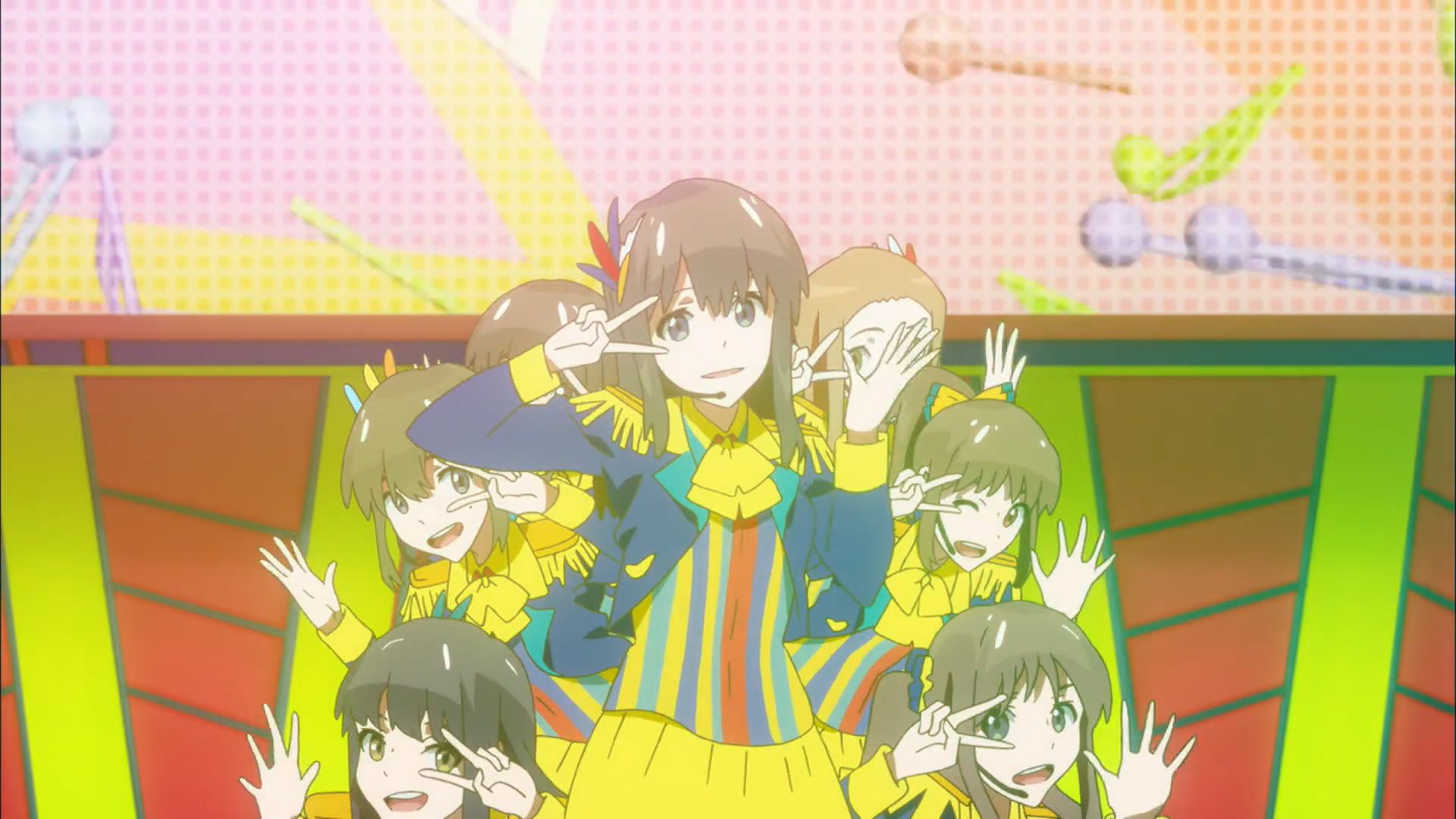 Wake Up, Girls! shows the bitter truth of being an idol from not-so popular groups in Japan.
After all, idol-dom isn't rainbows and sunshines all the time.
We see girls taking risks entering into shady business proposals just to compete and perform alongside big-time Japanese idol groups.
BanG Dream!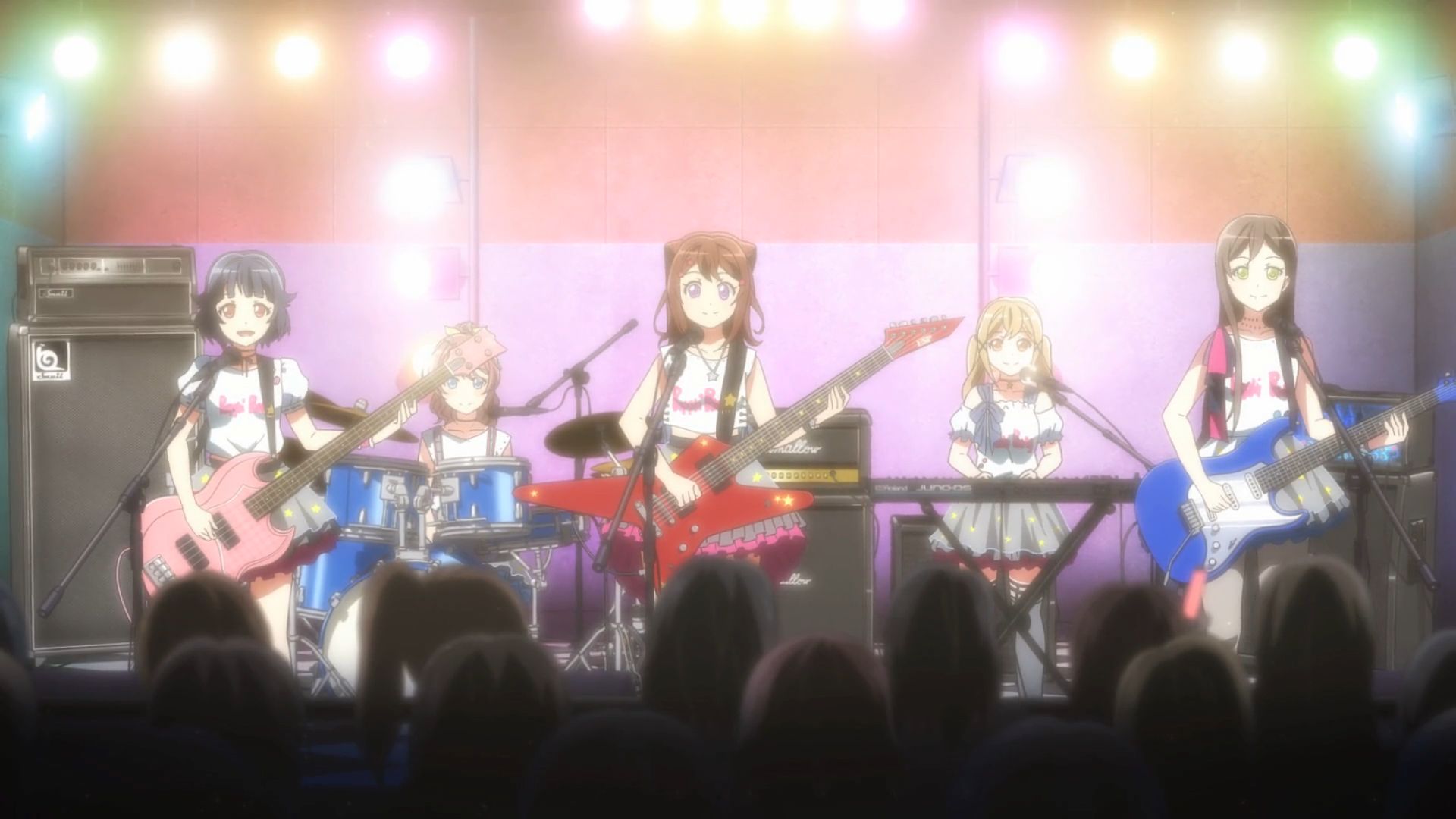 Kasumi Toyama realizes her dream of becoming an idol after coming across a unique guitar in a pawnshop.
Years later, Kasumi finds herself forming a group of five girls.
Together, they brave the path to idoldom, no matter how big the hurdles they encounter along the way.
BanG Dream! offers its viewers a show with well-developed characters and good animation.
Full Moon wo Sagashite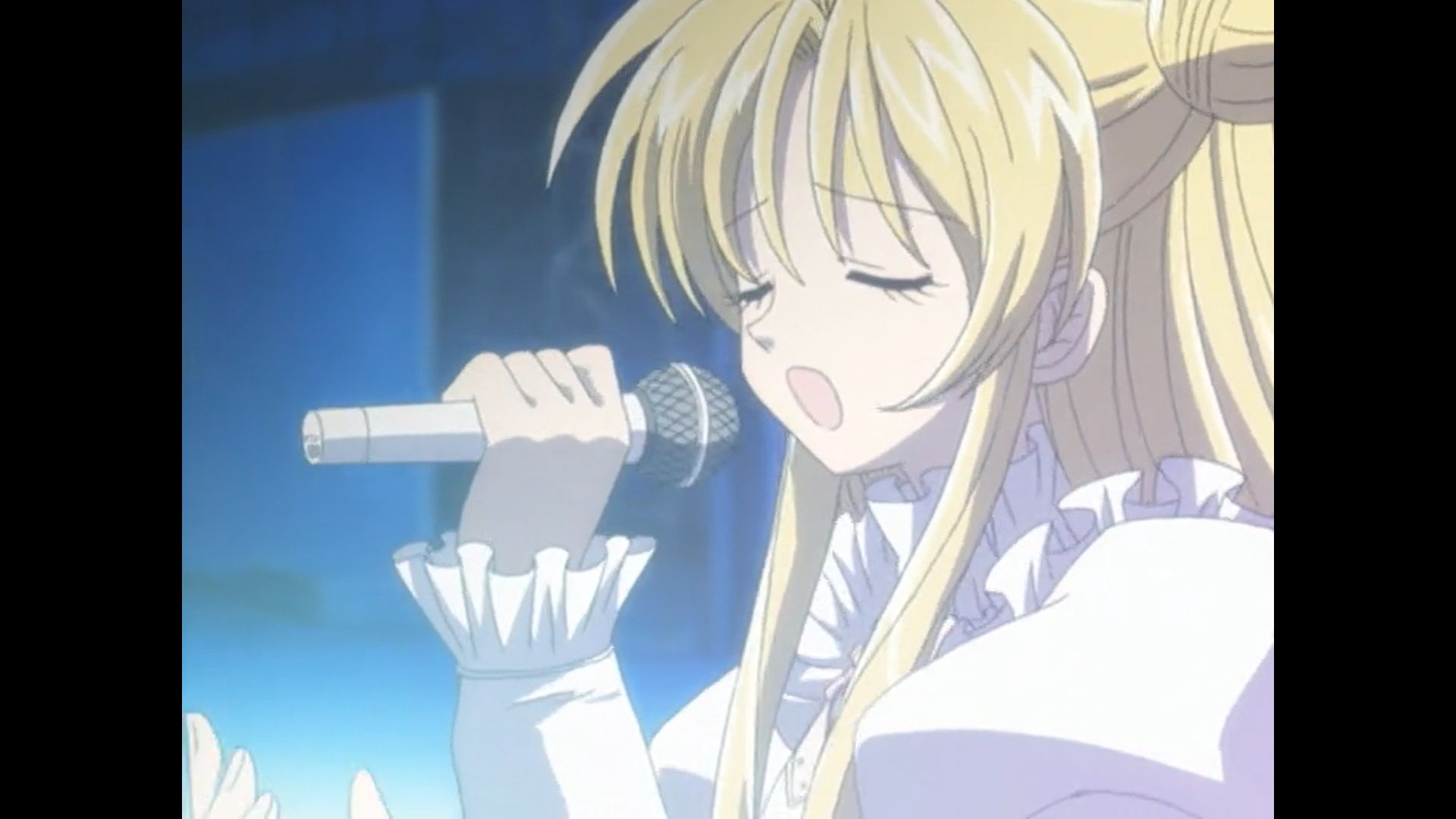 Mitsuki Kouyama has throat cancer and battles for her life as she still pursues her dream of becoming an idol.
It becomes possible as her good-hearted friends run to her side and help her in making her wishes come true.
Re:Stage! Dream Days♪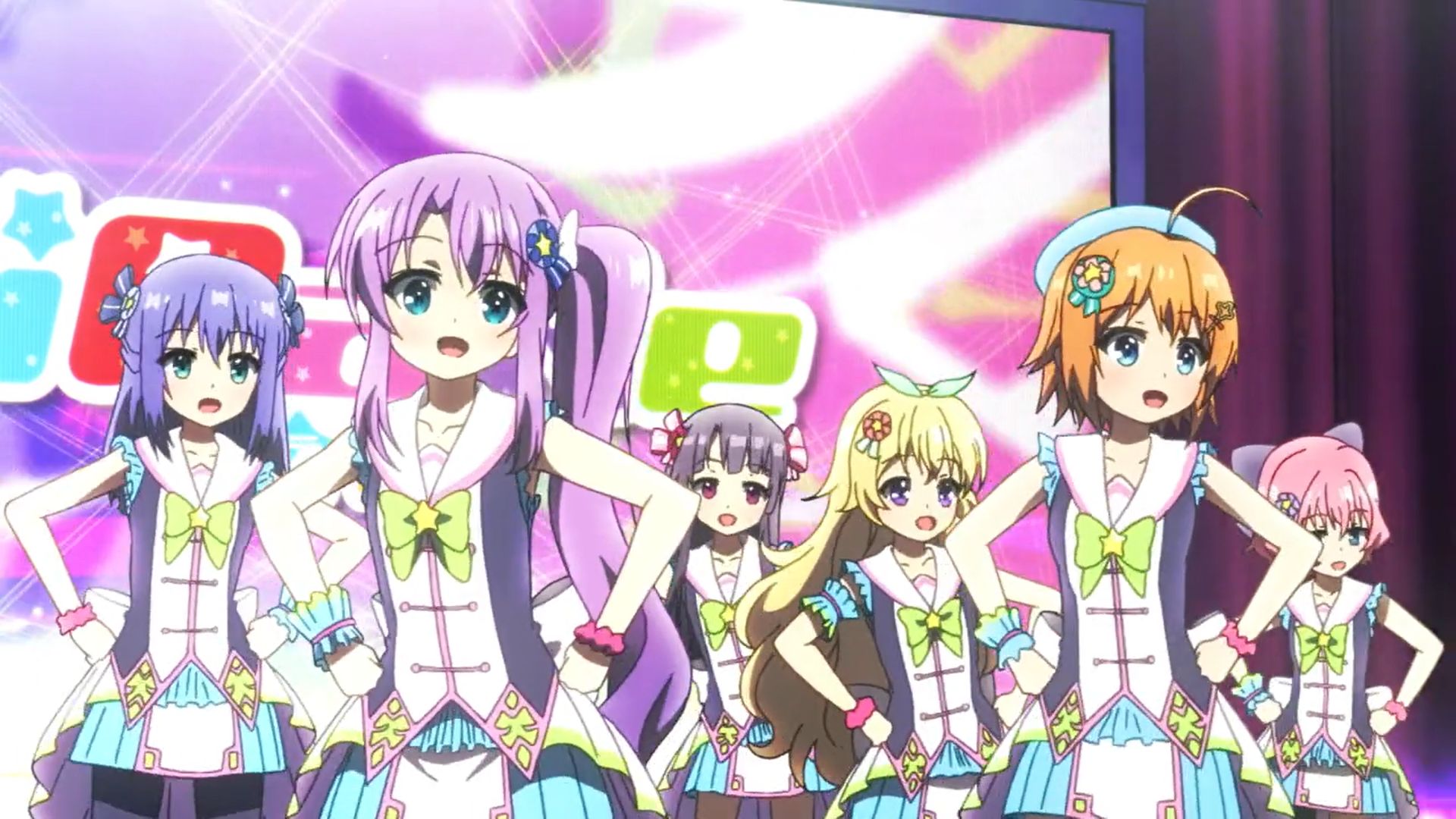 Re:Stage! Dream Days♪ plays into some of the basic tropes of idol anime.
The plot revolves around a girl group who is about to disband.
Challenges arise among the six members of the band as they work hard to keep their group from falling apart.
Lapis Re:LiGHTs
After exploring space, we will now delve into the world of magic.
This anime series features girl idols who are witches.
In Lapis Re:LiGHTs, you will see cute girls performing magic shows and singing beautiful songs.
So, if you're also into loli fantasies, this anime is definitely for you!
Macross
For this anime series, we will be going intergalactic.
Hikaru Ichijou and Minmay Lynn want to become part of an idol group, but the two are holed up in the middle of a space war.
After they teleport to the farthest end of the universe, they have to join forces with the Macross crew.
Miss Monochrome: The Animation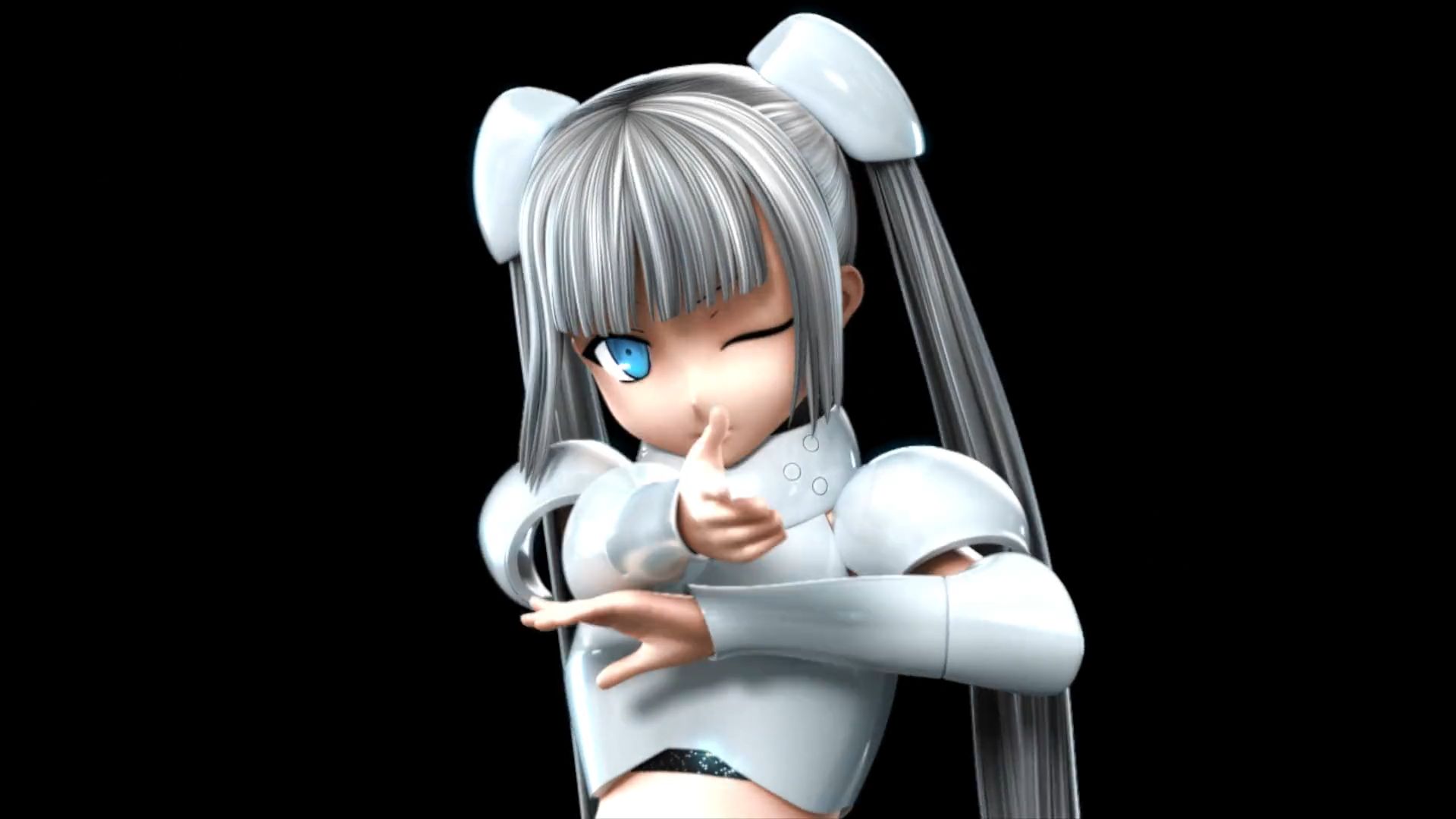 Miss Monochrome is far from being human.
In fact, she's an android who dreams of becoming a human idol!
Not only that but Miss Monochrome also hates the colors that make up the human world.
She wants everything to become monochrome, just like her style.
This idol anime series will make you wonder if an android can succeed on her plans on becoming an idol.
Sound Of The Sky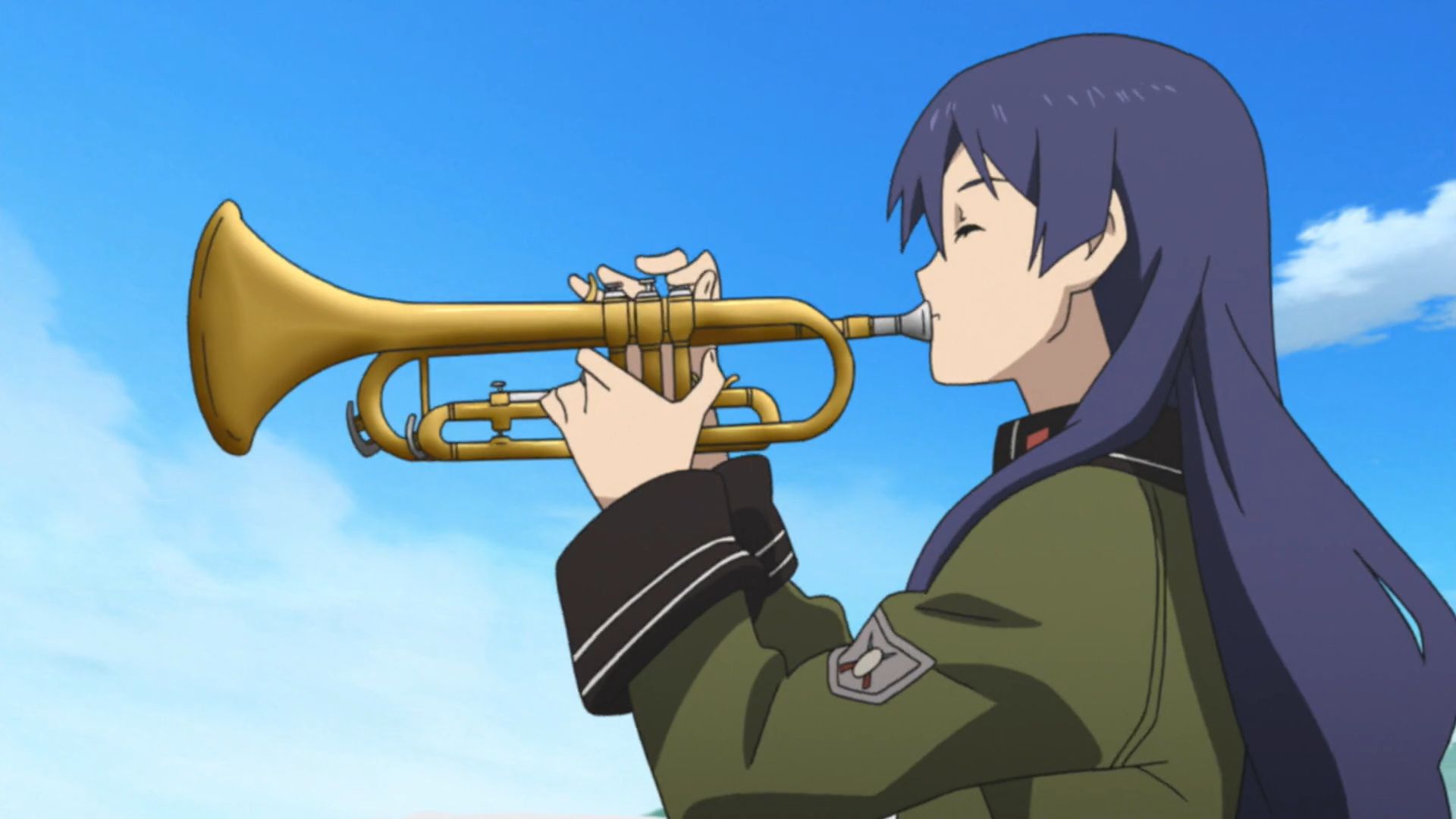 Sound Of The Sky follows the journey of Kanata Sorami as she joins the military in a war-stricken country called Helvetia.
As she and her comrades work on protecting their fortress and, at the same time, maintaining morale among their troops, Kanata fulfills her dream to protect her country and master the bugle.
This anime series sure has an interesting and unique plot, with soldiers forming an idol group among their ranks.
Idol Jihen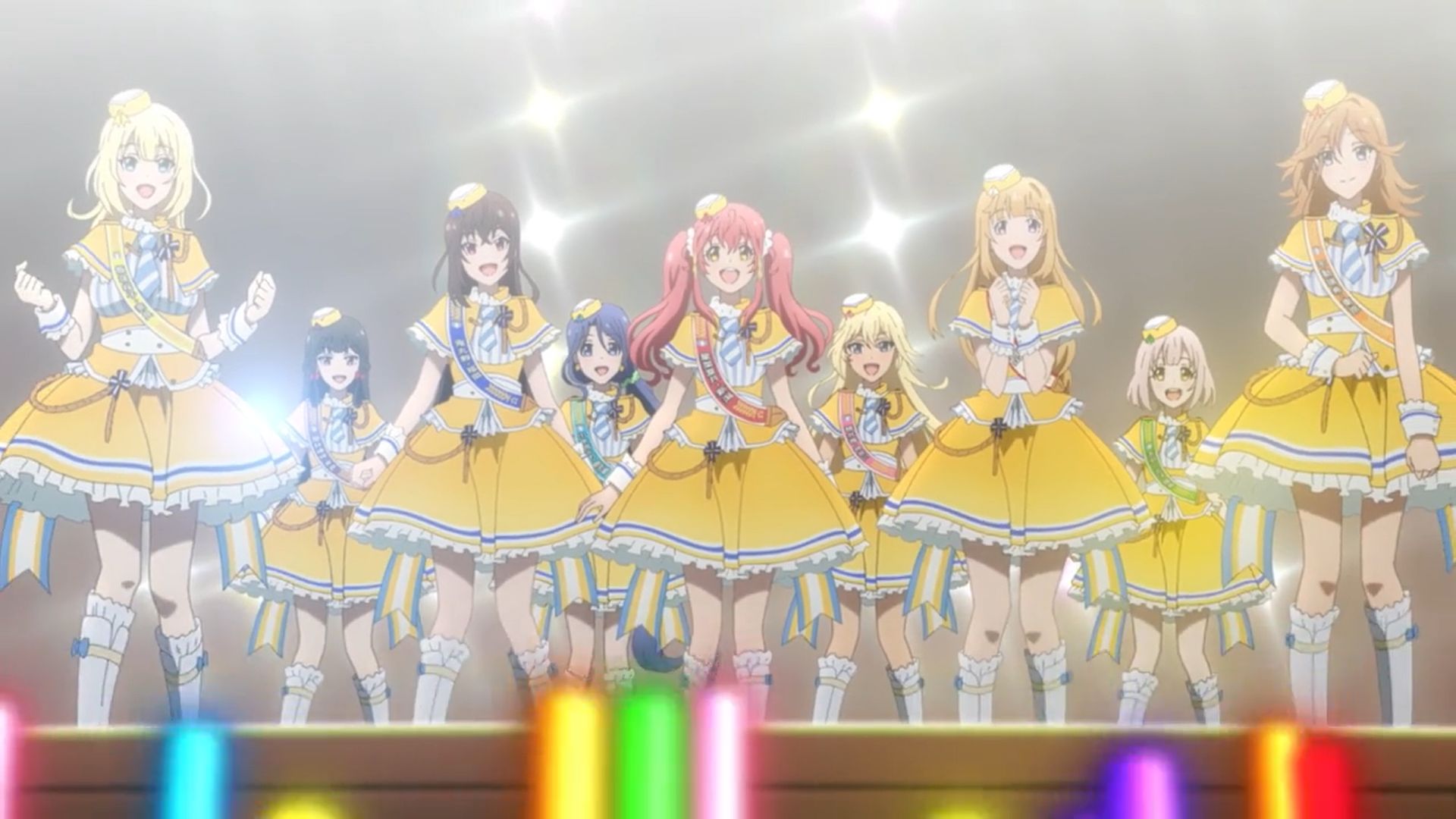 Idol Jihen creates a world where idols run the government!
Interesting, right?
While modern-day Japan faces never-ending problems brought upon by the corrupt government, the future of the country is now placed in the hands of idols.
Gone are the days when idols only performed on stage, they are now also in-charge of overthrowing evil politicians.
D4DJ: First Mix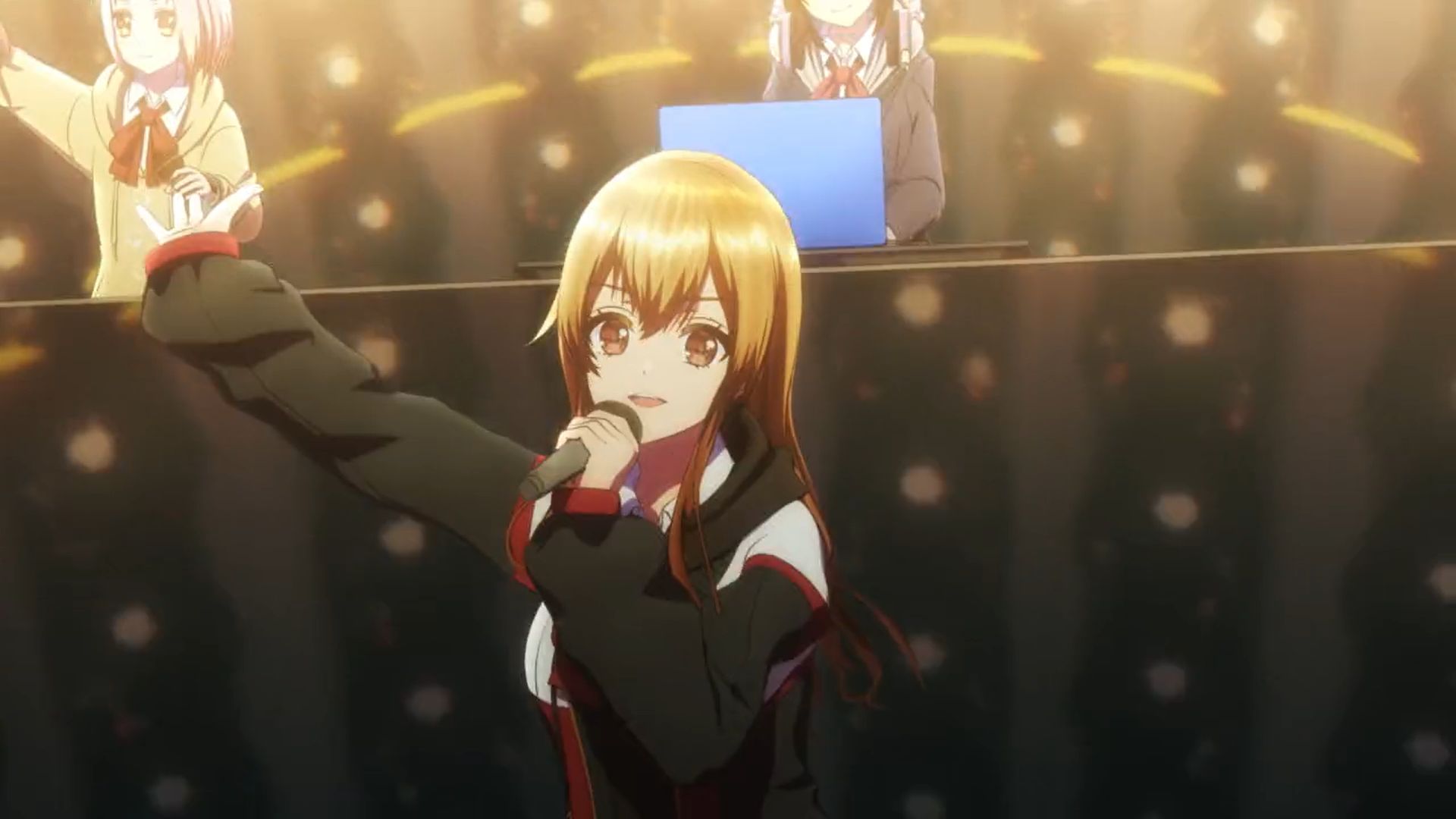 D4DJ: First Mix is inspired by a Japanese DJ idol group Happy Around!
The story features four girls with a responsibility of their own.
Rinku takes care of the vocals and choreography, Maho for the music composition and DJ performance, Muni for the visuals and performances, and Reir for the live keyboard and backing vocals.
This anime utilizes 3D animation in all of its scenes, making the transition smoother when they shift from dialogue to a group performance.
Not only do the characters look bright and cheery, but their music is also one to listen to!
Locodol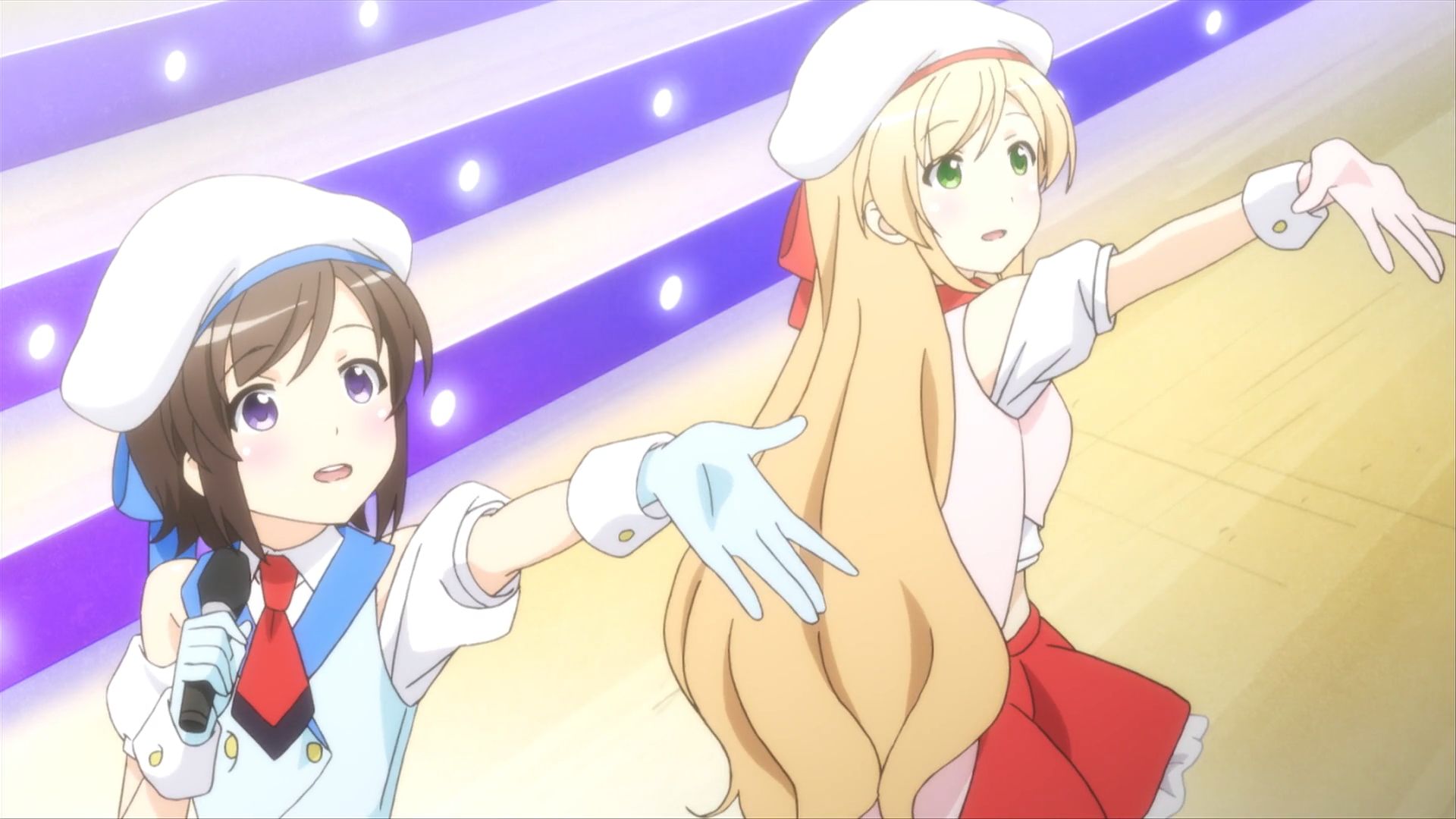 Every idol has to start somewhere.
For Nanako Usami, this anime's protagonist, she begins her idol journey in her hometown as a local idol or a locodol.
Nanako gives this opportunity a try and teams up with Yukari Kohinata.
Together they create the group Nagarekawa Girls and travel around town to promote their talents.
What sets this anime series apart is its unique take on the small-scale idol industry; what the girls struggle and celebrate being an idol in the countryside.
Show By Rock!!
In Show By Rock!!, we follow the protagonist Cyan as she transports to a different world ruled by music.
This world nourishes hidden talents and allows them to shine!
However, as colorful as this world may seem to be, there is darkness that lurks around.
Their goal is to ruin the glory of music and lead the world into chaos.
That is where Cyan comes into the picture as she will try to become the best musical idol this world has ever seen while driving evil forces away.
22/7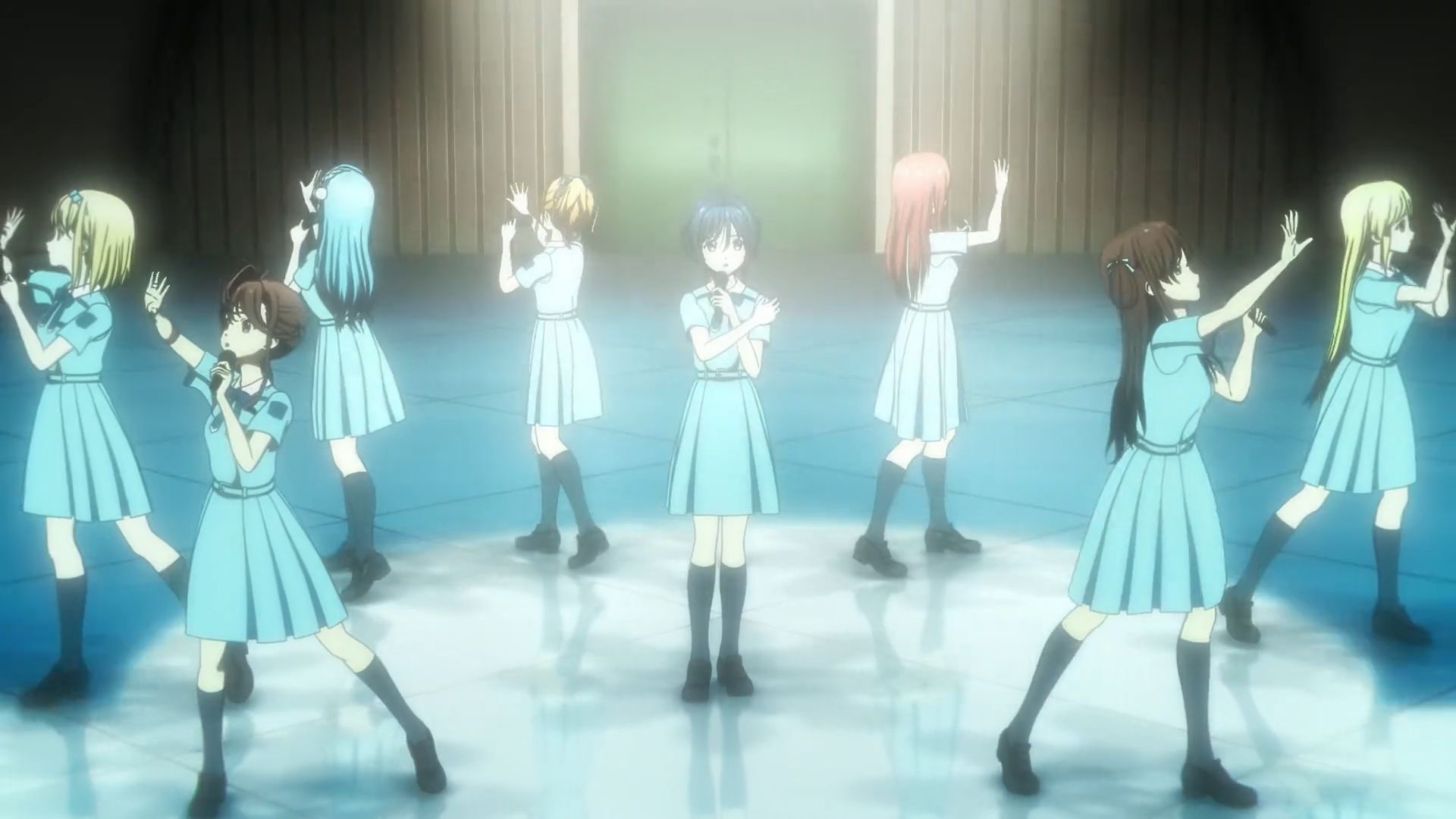 22/7 is an anime series based on a real Japanese idol girl group.
The story focuses on eight girls who are recruited to join an idol group that takes instructions from The Wall.
Because of their huge differences, these girls are having a hard time getting along with each other.
But, as the show progresses, they start to form a bond that will help them pursue their dreams of becoming a popular idol group in Japan.
There is a mystery that surrounds The Wall and that's what sets apart this group of eight strong and independent girls.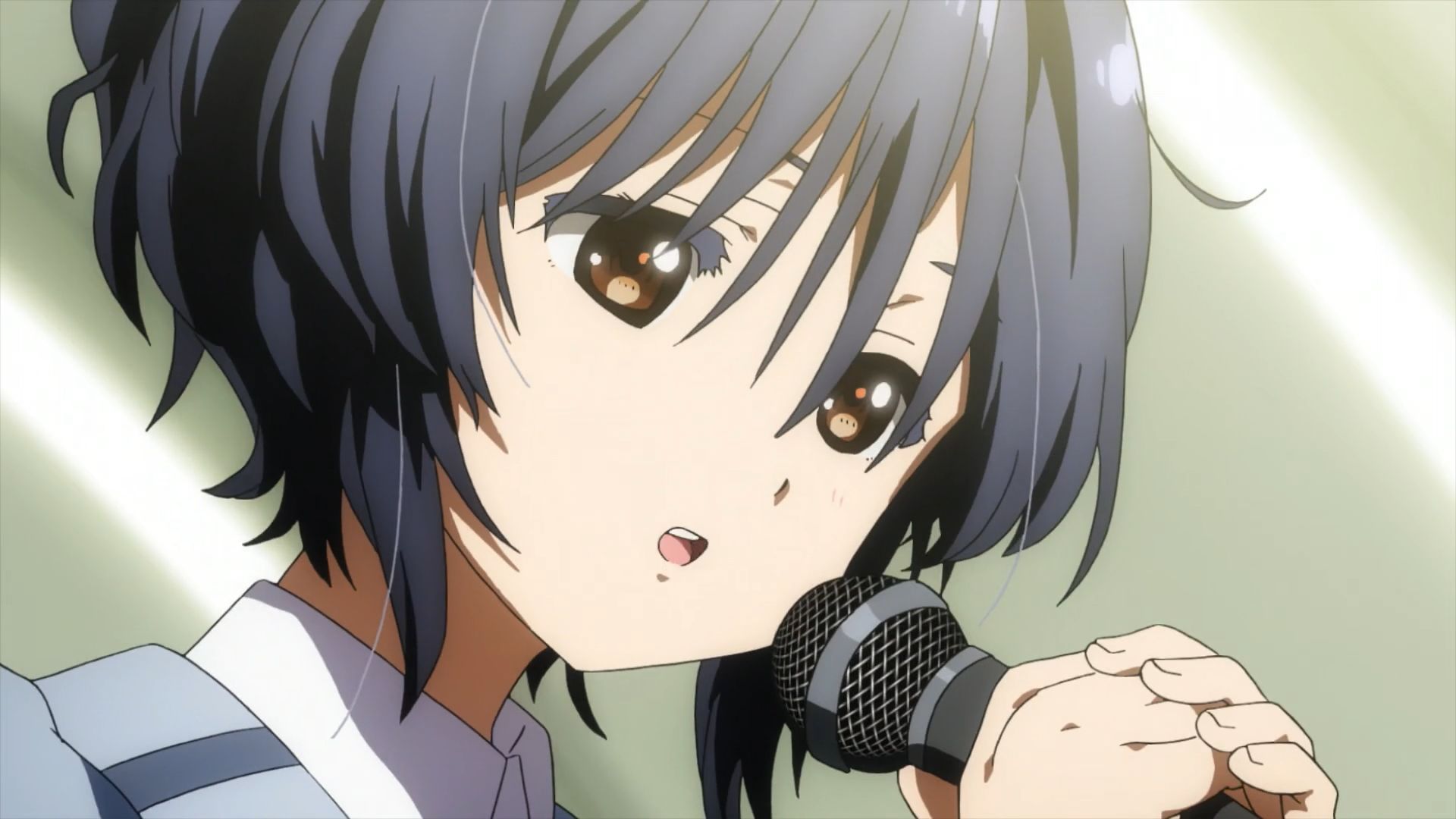 After reading this article, you will no longer find idol anime to be boring and redundant.
You might even become a fan of this anime genre!
If that's true, be sure to join our Discord server to share your thoughts!