75+ Motivational Kpop Quotes to Inspire Yourself
If you went through some tough stuff the previous weeks, there's a lot that a single motivational quote can do for you!
Especially if you get it from your favorite kpop idol.
Today, we've curated some of the best kpop quotes to motivate you when at your lowest.
From members of boy and girl groups to popular kpop soloists, we've got you covered!
75+ Motivational Kpop Quotes to Boost Yourself
Here are some inspirational K-pop quotes to keep you motivated by your favorite idols!
KPop Motivational Quotes From Boy Idols
Amber (f(x))
"But I think in the end everybody is their own individual and beautiful in their own way, whatever shape or size they are. I think that's something we should constantly remind ourselves of and that's what I wanted to tell everybody." -Amber
Amber (f(x))
"But I think in the end everybody is their own individual and beautiful in their own way, whatever shape or size they are. I think that's something we should constantly remind ourselves of and that's what I wanted to tell everybody." -Amber
Beomgyu (TXT)
"I'm a little worried that you might be bright on the outside but lonely and gloomy on the inside too like I am. There are lots of people by your side so tell someone whenever you're having a hard time." -Beomgyu
Bobby (IKON)
"I think reaching the top is ambiguous in and of itself. Above the top is the sky, above that is the universe, and even above that there's going to be something else. I always want to be growing, higher than the sky and the universe." -Bobby
Changmin (TVXQ)
"People cry, not because they are too weak. It's because they have been strong for too long." -Changmin
Chanyeol (EXO)
"No matter how difficult and hard something is, I will always be positive and smile like an idiot." -Chanyeol
D.O. (EXO)
"We can't help but to be human and get hurt." -D.O.
Eunhyuk (Super Junior)
"The word "happiness" is wrong. I don't like the word 'happiness' now. Because of that word 'happiness,' everyone tries to live based on that standard. In every moment of my life, there are good times and bad times. Every moment is different. Every day I think… Was I happy at that time or am I happy now? What should I do to become happy? The word 'happiness' makes people tied to it." -Eunhyuk
E-Tion (ONF)
"If you work hard on something consistently, it will have a positive effect on you regardless of the result." -E-Tion
GDragon (BIGBANG)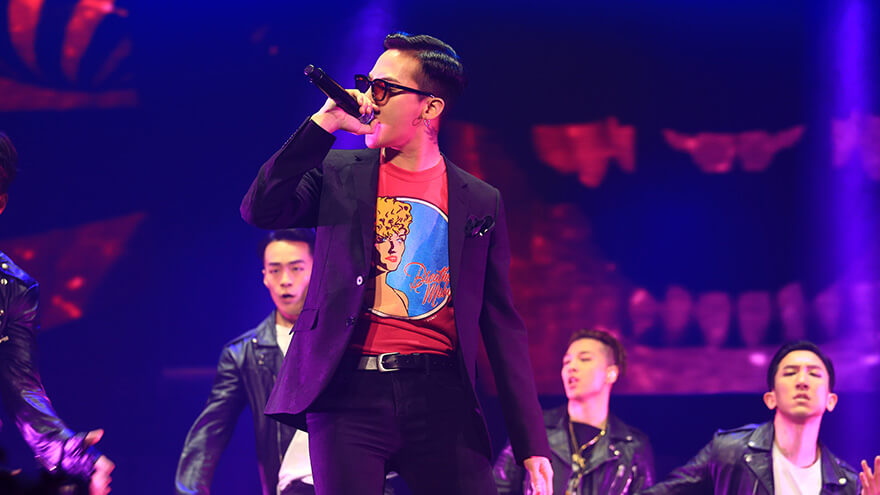 "I want to show my true self, not how I want to be seen by others." -GDragon
Han Jisung (Stray Kids)
"Happiness is like a visiting guest. It doesn't have to be big or grandiose. It's just happiness." -Han Jisung
Hendery (WayV)
"What is lacking in the world is not beauty. It is the eyes that look upon things beautifully." -Hendery
Jackson (GOT7)
"If you have a dream, then you shouldn't give up no matter what. You can't be successful if you don't fail." -Jackson
Jaehyun (NCT)
"This world is so big. There's no need to be caught up in a singular way of thinking." -Jaehyun
Jay Park
"As long as you're not dead, your life isn't the end." -Jay Park
Jinyoung (GOT7)
"Don't hesitate in front of choice and worry. Everyone is with you, so don't worry. Just look straight ahead of you as you walk on." -Jinyoung
Johnny (NCT)
"You're doing great. You can do it. You're moving. You're going somewhere, you know? I just wanna say thank you for just being you!" -Johnny
Jonghyun (SHINee)
"Cry out loud once. Look at the mirror and shake it off. I've cried like that before and others will have times like that too. Cheer up. You're not alone." -Jonghyun
Jungkook (BTS)
"Effort makes you. You will regret someday if you don't do your best now. Don't think it's too late but keep working on it. It may take time, but there's nothing that gets worse due to practising. So practise. You may get depressed, but its evidence that you are doing good." -Jungkook
Jungwon (Enhypen)
"Even if our improvement speed is just 1 kilometer per hour, even if it's that slow, we keep growing" -Jungwon
Key (SHINee)
"My dream isn't to become the 'best'; it's to be someone who I'm not ashamed to be." -Key
Kyuhyun (Super Junior)
"I found out that family can give you the most support and comfort when you're sad." -Kyuhyun
Leeteuk (Super Junior)
"It's not an end, but an and." -Leeteuk
Minho (SHINee)
"If you don't give up your hopes and dreams, then there'll always be a good ending." -Minho
Ong Seongwu
"Instead of having a definite dream now, my thoughts these days are, as I move forward, I do not want to lose myself. I want to define myself well." -Ong Seongwu
Rain
"The biggest competition is myself. I am not looking to follow others or pull them down. I'm planning to test my own boundaries." -Rain
Ravn (ONEUS)
"Slumps always come. Always. You know, there are ups and downs, but I feel like you always get stronger after those. I think of slumps as rain. I feel like I get stronger and grow after a slump, just like the ground does when it rains." -Ravn
RM (BTS)
"Just like how one hug and embrace can be more comforting than a hundred words, whenever you feel like you are losing your mind, it helps to just think simply." -RM
S.Coups (SEVENTEEN)
"Anyone can lose their way. All you need is the courage to walk the unfamiliar and dwindling path again." -S.Coups
Seunghoon (WINNER)
"I wasn't born with anything, my weapon is hard work and determination." -Seunghoon
Tablo (Epik High)
"I don't want to be a person with full hands, resting from dreams; but a person full of dreams, unable to rest his hands." -Tablo
Taehyun (TXT)
"There are countless answers in life and in the world, so I think it's wrong to insist on just one answer." -Taehyun
Taemin (SHINee)
"When something's hard, smiling helps us in the end and it becomes fun." -Taemin
Taeyong (NCT)
"Everyone is someone that is writing a part of history in the world, and so as long as you work hard, you will become a cool person." -Taeyong
V (BTS)
"Don't be trapped in someone else's dream." -V
Woohyun (INFINITE)
"Imagine and dream, then the world will change to how you want it to be." -Woohyun
YanAn (Pentagon)
"I think, no matter how much you care, you are still you. If you want to eat, eat. If you want to sleep, sleep. If you can't sleep, don't sleep. If you can't eat, don't eat. Even if you're swollen, you're the only person who cares, people honestly can't tell. They don't know about the things you worry about. You are you." -YanAn
Yoongi (BTS)
"I really want to say that everyone in the world is lonely and everyone is sad, and if we know that everyone is suffering and lonely, I hope we can create an environment where we can ask for help, and say things are hard when they're hard, and say that we miss someone when we miss them." -Yoongi
Yunho (TVXQ)
"I've been through a lot of unexpected crises, and on that path I hit upon a moment when I came into conflict with my inner self. I couldn't help but endlessly ask myself, 'Have I changed?' The easiest and simplest answer to that was to accept myself just as I am." -Yunho
Woozi (SEVENTEEN)
"When my little steps pile up. They will form a firm path one day." -Woozi
Zico
"If you haven't experienced frustration, don't hope for joy." -Zico
KPop Motivational Quotes From Girl Idols
BoA
"You have to become the 'first of yourself' before you try to be the second of anyone." -BoA
CL (2NE1)
"People have a lot of different tastes in the world. You are not able to receive love from everybody. Rather than adapting to it, it's better to show your true self." -CL
Dara (2NE1)
"All of us have times when we are ugly, but all of us have a unique beauty that others do not have." -Dara
Dasom (SISTAR)
"Although the scale of our fans looks smaller than others', they are definitely stronger." -Dasom
Eunji (APink)
"Let's think like a rose. Be sharp like the thorn and blossom like the flowerets." -Eunji
Giselle (aespa)
"Since hardships are inevitable, I am sometimes scared of the world. But let us not be too scared, because what's the worst that could happen?" -Giselle
Hwasa (MAMAMOO)
"If I do not fit into societal beauty standards, I will make one of my own." -Hwasa
Hyuna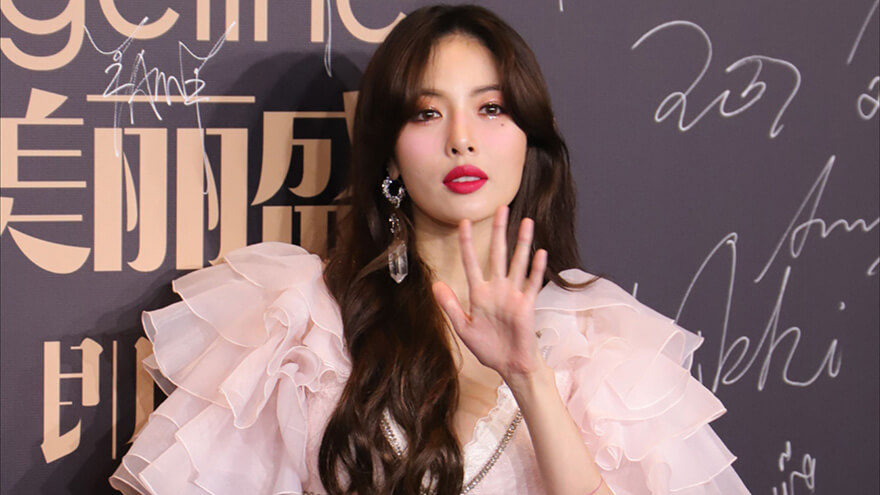 "There are people who would not like me no matter what I do. I used to be hurt by that before. But I started thinking differently. There's nothing I can do except do my best." -Hyuna
Irene (Red Velvet)
"Don't ruin a good day because of a bad yesterday." -Irene
IU
"If I lose something, I gain something else. But if I gain something, I also lose something else. That's what I live by. Actually, if I give up something, the world will hand me something else. It's always been that way without fail. In the future, I will continue to give up some things to enjoy the happiness that comes with it." -IU
Kim Sejeong
"As long as you set a definite goal and set your heart to it, it will come." -Kim Sejeong
Lee Hi
"It's okay if your breath gets short. No one is blaming you. You can make mistakes from time to time; everyone does too." -Lee Hi
Lee Hyori
"It's not where you live or how you live that's important, but being happy where you are. That's the most important." -Lee Hyori
Lia (ITZY)
"Enduring is overcoming." -Lia
Lisa (BLACKPINK)
"We need to believe we'll become the one that we want to become. For example, if we want to be attractive, first we must believe that we are very attractive. Whether you believe in opportunities or not, if it's not the right time for you, it will come someday." -Lisa
Mina (TWICE)
"There were constant thoughts of 'What if I fail?' If I could go back and tell myself something then, I would say that there's no need to worry." -Mina
Minzy (2NE1)
"Sometimes you have to bite the bullet. Not only must you learn to accept their gaze with your eyes but also with your heart." -Minzy
Moonbyul (MAMAMOO)
"When someone judges you, reflect on yourself first. There is a reason for everything. Don't hate yourself. Don't hate others either. Look at the situation. And what you're doing this for." -Moonbyul
Nicole (KARA)
"Effort does not betray you. If it ever does, that just means you didn't put enough effort into it." -Kara
Taeyeon (SNSD)
"More precious than the times that have passed, are the times to come. What's important is to keep moving forward." -Taeyeon
Rosé (BLACKPINK)
"Yesterday's events have happened, and the things of tomorrow will come anyways, and I will do my best the next day again, too. So there is no need to worry." -Rosé
Ryujin (ITZY)
"You think about a lot of things that break you down. You get hurt by it, finally settle on yourself and again like you continue to get stuck in this cycle. But it's alright. Who cares if you aren't good? As long as you are trying. You don't have to be scared about that." -Ryujin
Sakura (LESSERAFIM)
"The world is very, very fast. The people we'll meet in our lives are only a small percentage of people in this world." -Sakura
Seohyun (SNSD)
"Firstly, young people seek success. they will be fixated on success and failure. But don't be tied down by the need to succeed. Think of your reason and purpose for living. would it be actually more important than success?" -Seohyun
Shuhua ((G)-IDLE)
"I like being natural, and I like myself the way I am. Even if you think it's a flaw of mine, I think it's precious and important. This is what I think of beauty. No matter how you judge me behind my back, I'll always continue loving my confident self this way." -Shuhua
Sojin (Girls' Day)
"You should spend more time on your own happiness. I hope you won't spend so much time hating other people, and instead spend your precious time thinking happy thoughts, even if just for a short while." -Sojin
Sorn (CLC)
"The only person you should compare yourself to is who you were yesterday." -Sorn
Soyeon ((G)-IDLE)
"I see failure as something that will not happen. And if it does, it will be just a moment and I'm sure I'll be able to overcome it." -Soyeon
Sunmi
"I want the people around me to be happy and not be hurt because of me. I want to love them, but that also comes from something inside of me that wants to be loved in return." -Sunmi
Suzy
"Living as a female idol is like being a sailing ship. There will be malicious comments, this and that on the way but you have to arrive at your destination. It's your part to endure the hardships." -Suzy
Tiffany (SNSD)
"Everything will be good as long as you do your best. Because if you do, there will be no regrets." -Tiffany
Wendy (Red Velvet)
"When you look at the world with beauty in your heart, from wherever your eyes lie, you'll find beauty." -Wendy
Wonyoung (IVE)
"I've developed the habit of learning to be patient. In the past, I would try to escape or ignore what was happening if I was in an uncomfortable or difficult situation. But you couldn't avoid it just because you wanted to. Now I try not to think of it in a negative way and try to find a solution instead." -Wonyoung
Yeri (Red Velvet)
"It's okay, there's always tomorrow. Let's live positively." -Yeri
Yuju (GFriend)
"When you feel lethargic, you have to accept it as it is. If you admit it as it is, it will be resolved a little more. So it's better to know how to accept those hard times then it becomes a good medicine for life." -Yuju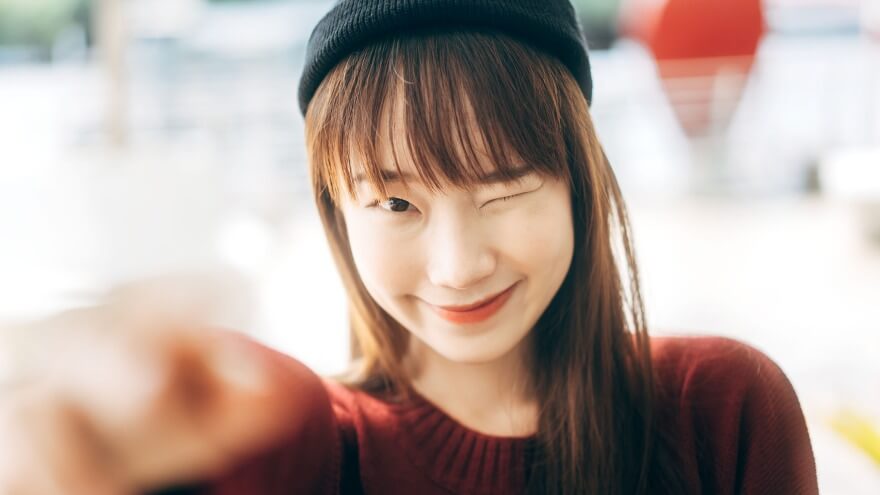 We feel so much more motivated, how about you?
Indeed, our favorite kpop idols can show us light at the end of a dark tunnel.
For those in need of more motivation, you could also take a look at these kpop idol meaningful tattoos and Korean pop idol piercings!
How were the South Korean pop quotes listed above?
Let us know your favorite one on Discord!