Kpop vs Jpop: 8 Key Differences of Culture
Have you ever wondered how different Japanese pop music to Korean is?
Well, it is easy to mistake one for the other, especially when discovering playlists with new songs.
Of course, both are Asian pop music that can easily reach the international market.
However, even when some similarities are present, some differences are pretty noticeable.
From their local and international influence, marketing strategy, fashion, and public image, Japanese bands, and Korean idols groups are two interesting music genres that play an essential role in the whole global music industry.
In this article, we'll cover the Japanese pop and South Korean pop backgrounds, the j-pop and k-pop main differences, and finally, their influence on western audiences.
What Do J-pop and K-pop Mean?
J-pop refers to Japanese pop music, whereas K-pop refers to Korean pop music.
J-Pop Music Background
J-pop is a musical genre that emerged in the 1960s.
Some of the first J-pop artists were Japanese versions of The Beatles.
Similar to what happened with the British Invasion, these bands became very popular in their home country.
The 70s were also relevant for the genre since it was then when electronic music started being used by some artists like Yellow Magic Orchestra.
This band would lay the foundations for future electronic music in Japan and other countries.
As time passed, new subgenres emerged from J-Pop, and even today, this type of music is still evolving.
The Japanese music scene really started to grow exponentially during the 1990s, thanks to bands such as Mr. Children and B'z.
They produced band-oriented music, which led them to receive platinum sales after platinum sales.
In fact, it was only in the late '90s when dance-oriented idols like Namie Amuro rose to prominence, making her the best-selling girl J-pop singer.
Her huge popularity led girl group acts and J-pop boy bands like Arashi and SMAP to create a buzz with their names, establishing a solid Japanese fan base.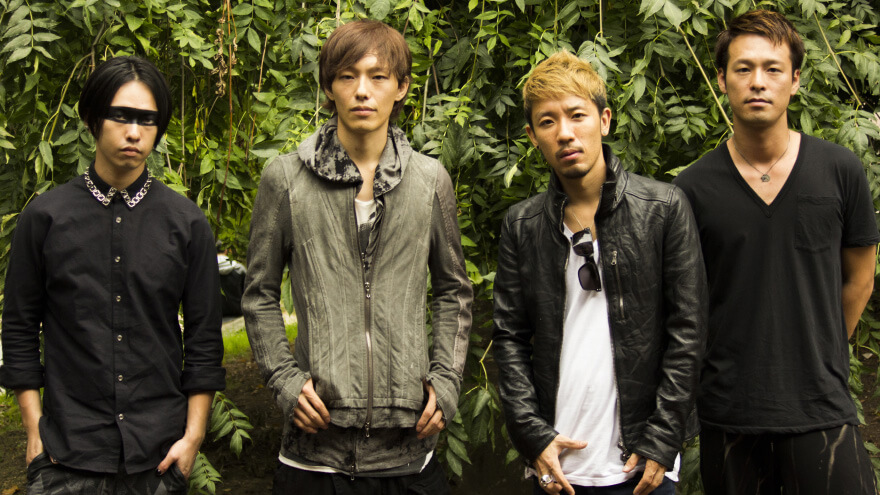 At the dawn of the 21st century, Japanese pop music trends incorporated folk, techno, and hip-hop elements into their musical style.
Some bands even produced music by sampling voiceovers from anime shows by using a voice synthesizer.
During this time, Harajuku-inspired models and idol groups like Kyary Pamyu Pamyu and AKB48 dominated the modern j-pop industry.
Here are some popular J-pop boy artists bands and famous J-pop girl artists groups to understand their style and inspirations.
K-Pop Music Background
K-pop is a relatively new musical genre that started in the early 1990s.
The South Korean formula we all know nowadays is inspired by the first K-pop group called Seo Taiji and Boys.
This 3-member all-boy band revolutionized South Korea's pop music by merging its elements with American music and making choreographies similar to those seen in hip-hop style.
After music entertainments perfected the K-pop idols' recipe to rise to stardom (attractive members, perfect public image, and complex choreography), the first generation of Korean artists emerged.
These new standards in the Korean industry have been applied and benefited groups like H.O.T., Sechkies, S.E.S., and Fin.K.L.
These Korean music artist groups are now considered pioneers of this genre.
At the beginning of the 2000s, g.o.d. of JYP Entertainment became the blueprint of K-pop bands.
Several acts followed their steps, including TVXQ, Super Junior, BIGBANG, 2PM, and many other groups.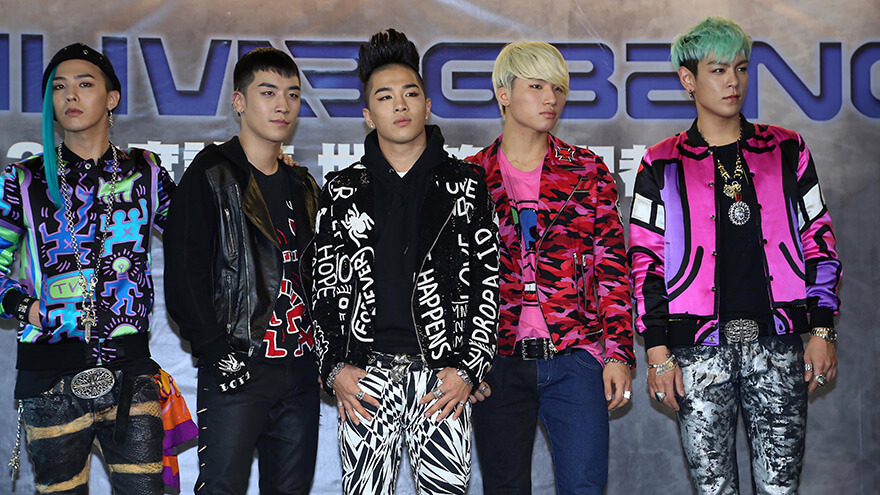 Now, the K-Pop industry is one of the most relevant in Asia and is also growing fast to reach an international audience.
Here are some popular K-pop girl artists groups and K-pop boy bands to understand their style and inspirations.
Kpop vs Jpop: 8 Key differences of Culture
Here are the main differences between the South Korean culture to the Japanese one:
Reputation
Dive in and see how these two types of Asian pop music differ from each other!
Fans only expect a kawaii, pure, and innocent image from Japanese idols.
High skills and proficiency levels are only left for Japanese artists to fulfill.
They act as entertainers whose sole responsibility is to maintain a close relationship with their fans.
K-pop idols, however, are perceived in a whole different way.
They go through exhausting training programs to fulfill such high public standards at such a young age.
These standards include perfect singing, dancing, entertainment, and many other skills and abilities that an average person cannot master without immense resilience!
Fashion Look
J-pop girl groups mostly adapt schoolgirl concepts in their music performances.
Their colorful, girly costumes with many ribbons, lace, silk, and frilly skirts make fans love them so much!
It's a fashion staple so popular that you can see a person wearing one on the busy streets of Japan.
As for K-pop groups, entertainment companies often play with different concepts for each "comeback."
Some concepts that K-pop fans like most are summer, bad boy/girl crush, cute, sexy, and many more!
Stage Performance
J-pop idol performances are all about having a good time on stage compared to K-pop stage performances.
Interacting with fans and ensuring everyone is enjoying their time is essential in the Japanese music industry.
J-pop idols don't necessarily prioritize complex and synchronized choreography and stage setups.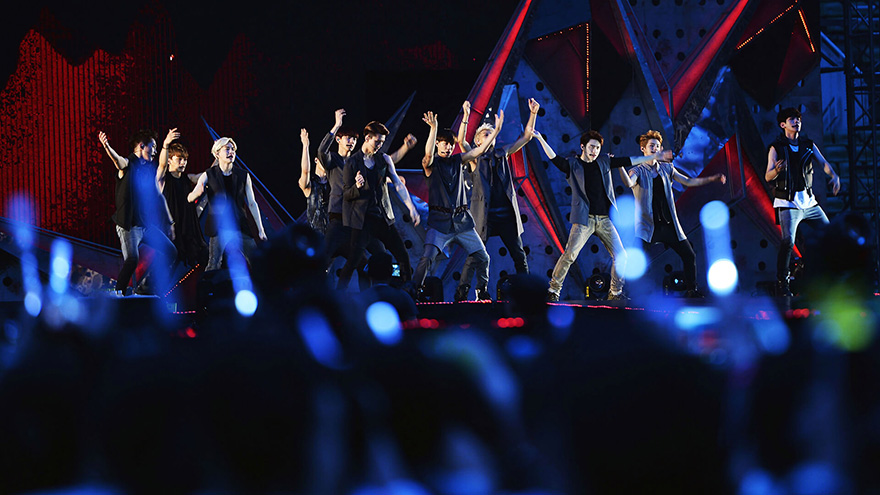 Of course, K-pop idol groups also put their fans' happiness first!
They just show it in more polished stage performances and fan service.
Music Style
The Japanese music industry is the world's second-largest music market, generating over $2.9 billion just for the last year alone.
That is why J-pop artists see no reason to conform to Western music.
And for that reason, the Japanese music style tends to change chords and deliver high-pitched vocals that mimic traditional Japanese music.
Meanwhile, K-pop music has become diverse sonically.
Lately, most group comebacks have EDM beats and Latin music influences in their song tracks.
But, rap and hip-hop will always be included in the Korean music scene.
To properly understand how their style is different, it's better to hear about these groups creations.
Here are our top J-pop hits of all time and best K-pop hits of all time.
Music Videos
The main difference between J-pop and K-pop music videos is their focus.
J-pop music videos often highlight the beauty and cuteness of the idols, while K-pop music videos sometimes contain storylines that boggle the fans' minds.
Furthermore, K-pop music videos have several versions to appeal to international audiences.
Group Promotion
As mentioned above, the Japanese market can only gain little to no financial advantage when promoting in foreign markets.
Suppose you are one of the international J-pop fans.
In that case, accessibility to your oshimen or ichiban can be your primary struggle.
Unlike the Korean music industry with idols building partnerships with streaming sites like Spotify and Apple Music, CD remains the mainstreaming format when listening to J-pop music bands.
Fandom
Japanese fandoms are more diverse than Korean fandoms.
J-pop fans are divided into several units like idol-group, rock, vocaloid, electronic, and many more fandoms.
Fan meetings in Japan are also more expensive than in South Korea, making them more inaccessible to international fans.
Lifestyle
Finally, J-pop music artists usually have a very private life.
They don't share much about their personal lives with the public, and they often stay out of the spotlight.
On the other hand, K-pop idols often live their lives in the public eye.
They are always careful about what they do and say, and they often share every aspect of their lives with their fans.
What is the Most Popular Between Kpop and Jpop?
K-pop is way more popular at this time than J-pop.
In fact, South Korean music has become a massive success in Western countries.
No one can argue with that.
Nowadays, due to this global popularity, many people think that Korean pop music is better than Japanese pop music because of this popularity.
But let's be honest there.
Saying that they're much better than J-pop songs or performances is entirely wrong and subjective, and both styles have their audience.
As we seen previously, the Japanese entertainment industry is also a big one and can compete with the American music industry.
The Japanese music industry is just more focused on advertising their commodities to locals rather than trying to gain international recognition.
However, this is absolutely normal considering the small size of South Korea's domestic market.
After all, reaching an international audience is also a great way to promote their idols and culture.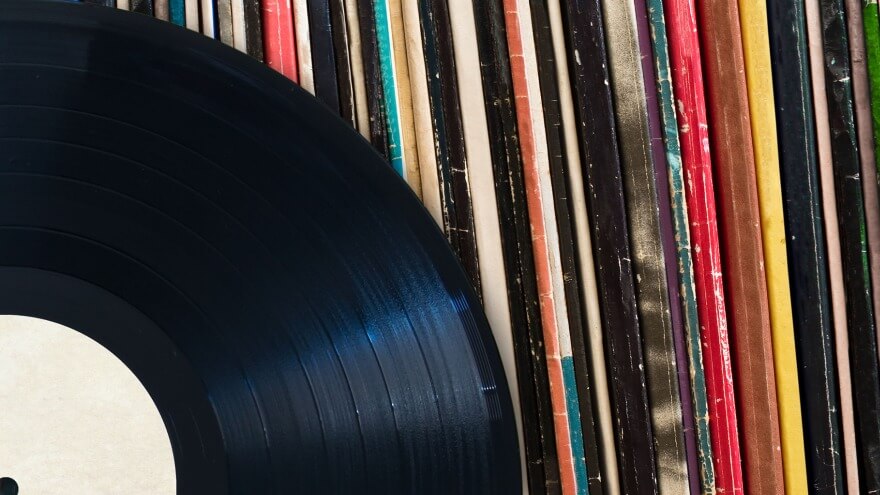 As you can see, there are many differences between Jpop and Kpop.
From both musical genre backgrounds, their differences, their respective popular idols and artists, their market accessibility, and their popularity, we've got everything laid out for you.
Which one is better is a matter of personal taste.
Both genres have their own merits, and it's up to each individual to decide which one they prefer.
What do you think?
Feel free to ping us on Discord! 🙂