Top 15 J-Pop Girl Idols in 80s
You might ask, what's the fuss about 80s J-pop girls idols?
Well, Japan was in a grim place after World War II, where the nation was struggling to make a name in the world.
Musicians then started to emerge and innovate form and technique to give Japan a spot on the international stage.
With new talents integrating funk, jazz, and disco elements and drawing a beautiful picture of the big city life into their music, Japanese pop rose into stardom.
80s Jpop now moved under the nickname of "City Pop", which embodied the aesthetic and advancement of this newfound music style.
So who are the faces of 80s Japanese pop?
We got it for you!
In this article, we show you the top j-pop girl idols of the 80s!
Top 15 Jpop Girl Idols of the 80s
Here are the best J-pop girls of the 80s.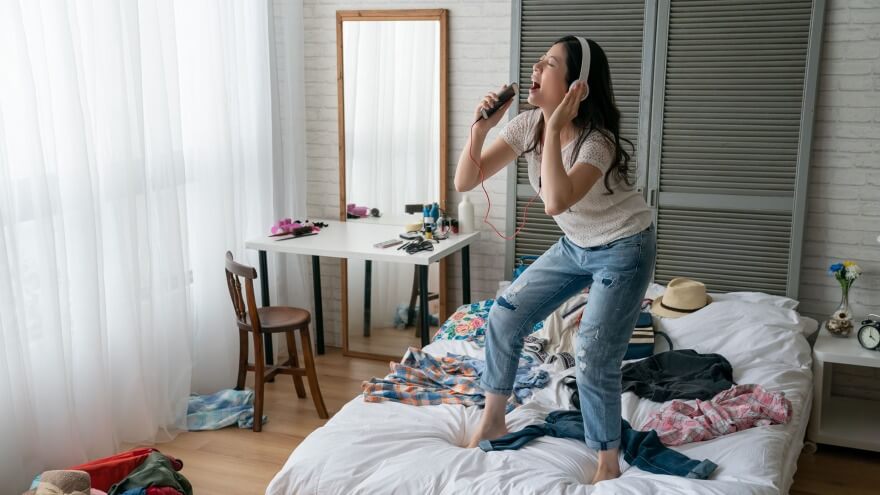 Akina Nakamori
Akina Nakamori was one of the most prominent faces and voices of 80s Jpop.
Want to know the reason behind her success?
When most idols exhibited their innocent charms to the public, Akina sang about desires, heartbreaks, and sadness!
She was indeed a breath of fresh air, yet controversial, in a conservative country like Japan.
Though Akina faced several hurdles in her career, her job is still thriving with her lover's infidelity and many suicide attempts.
Currently, Akina placed nineteenth in Japan's best-selling artists of all time.
Seiko Matsuda
The Queen, the People's Idol, Akina Nakamori's top rival back in the day, Seiko Matsuda, everyone!
Seiko had the conventional "girl-next-door" image that the whole country deeply admired.
She was not only an icon in the music industry but also in the fashion industry.
Back in the Bubble Economy era, most girls and women in their 20s used to visit the salon and ask for the "Seiko-chan cut."
That unique hairstyle featured feathered bangs, inspired by the only one Seiko Matsuda.
Minako Honda
Minako Honda had an unrivaled stage presence that it would be impossible to watch her live performances without being absorbed by her music and movements.
She never hopped and swayed awkwardly on stage as most idols did in her time.
Instead, Minako would waltz her way throughout the whole show.
Before starting her career on rock, Minako was initially marketed as the Japanese Madonna.
Although she had already passed away from leukemia, her music would forever stay in our hearts and memories.
Yukiko Okada
(TW: self-harm, suicide)
After winning in "Star Tanjou!," Japan's version of American Idol, Yukiko Okada's music and acting career plummeted like crazy!
Yukiko's "Kuchibiru Network" (composed by Seiko Matsuda and Ryuichi Sakamoto) placed number 1 in every music chart in the country.
Even the dance was a great hit among Japanese people.
However, behind Yukiko's happy song compositions, they were a sad reality that nobody, until now, lurked.
In April 1986, her manager found Yukiko in her gas-filled apartment in Tokyo with wrists full of cuts.
Although she was saved by her manager's sudden appearance and brought to their company's building for safety, Yukiko would, later on, jump to her death, leaving fans bewildered.
Up to this day, her fans would still hold memorials outside Sun Music to commemorate Yukiko's life and memories.
Momoe Yamaguchi
It is thanks to Momoe Yokosuka, often referred to as the "Girl from Yokosuka," that the idol generation started.
Momoe was in a league of her own, dominating the country with her hoarse voice and mature stage presence in the 70s until the early 80s.
Despite retiring at the early age of 21, Momoe's music remains timeless.
Until today, several artists still make covers of her songs.
WINK
Who would've missed two girls stoically singing badass pop songs? No one!
That is why it's so hard for 80s Jpop fans to forget about WINK.
When performing on stage, the duo barely moved their lips when singing.
They had a significant hit single titled "Samishii Nettaigyo" before disbanding in 1996.
Pink Lady
Another duo that took Japan by storm: Pink Lady!
Mie and Kei could captivate the audience with silly dance moves and funky pop songs.
Pink Lady had several addictive songs in their discography, including "Kiss in the Dark", which even entered the Billboard Hot 100.
They were the first Japanese act to chart in the West since Kyu Sakamoto in 1963.
Kyoko Koizumi
You may have heard about Kyoko Koizumi in Japanese dramas and movies, but did you know that she was once among the top girl idols during the 80s?
She even worked with famous composers of her time like Yoko Kanno and the likes!
Kyoko Koizumi may no longer release music these days, but her fanciful songs are still played across the country.
Shizuka Kudo
Before becoming a solo act in Japan, Shizuka Kudo actually started her singing career as a member of several girl groups.
In her early years, her music was a combination of pop and rock.
Shizuka Kudo is among the few 80s pop idols who continued releasing music even after getting married to Takuya Kimura, a member of the Japanese rock band SMAP.
If you want to start listening to her discography and following updates about her current life, you can find a lot of Shizuka's English interviews online.
Momoko Kikuchi
Momoko Kikuchi started her career as a model and later on debuted as a j-pop idol in the early 80s.
Before, she was so popular that a magazine (Momoco) was named after her.
Momoko has an ethereal, raspy voice that is perfect for singing jazzy, love-struck city pop.
Miho Nakayama
Miho Nakayama has excellent vocals that work well with the great rhythms of 80s pop songs.
She occasionally appeared in many video games, which was a remarkable feat during her time!
Chisato Moritaka
Chisato Moritaka was known for her fantastic stage costumes and miniskirts made with lamé.
Her music career started on making fun of synthpop and then gradually shifted to soft ballad, marketing a more mature image to the public.
Chisato used to compose her own lyrics, which was rare for idols to do at that time.
Yumi Matsutoya
A music icon who dominated the Japanese music scene, Yumi Matsutoya!
She was one of the top faces of J-pop, folk music, and rock.
Yuming (her nickname) is the second highest-selling female artist in Japan and still releases albums and singles up to this day.
She has a nasally singing voice that anyone in Japan can easily recognize.
There was a time when Yumi had 17 consecutive albums that went number one on the charts.
Now, who can compete with that?
Yoko Oginome
Before Lady Gaga, our beloved superstar from the USA, Japan already had Yoko Oginome.
Yoko used to wear wild wigs and flashy outfits in her live performances and promotional videos.
Most of her music featured heavy synths and dance beats, giving Yoko the title "Japan's Dancing Queen."
The prestigious title was soon passed to Chisato Moritaka after Yoko's fame started to vanish.
Yui Asaka
Yui Asaka's career shifted in and out of anime and manga promotion while releasing music and acting in dramas every now and then.
However, it was not until she released her single "Star" was used as the theme in the drama "Sukeban Deka," which Yui starred in.
Yui is among the few Japanese idols who have great albums to listen to, from the very first song down to the last.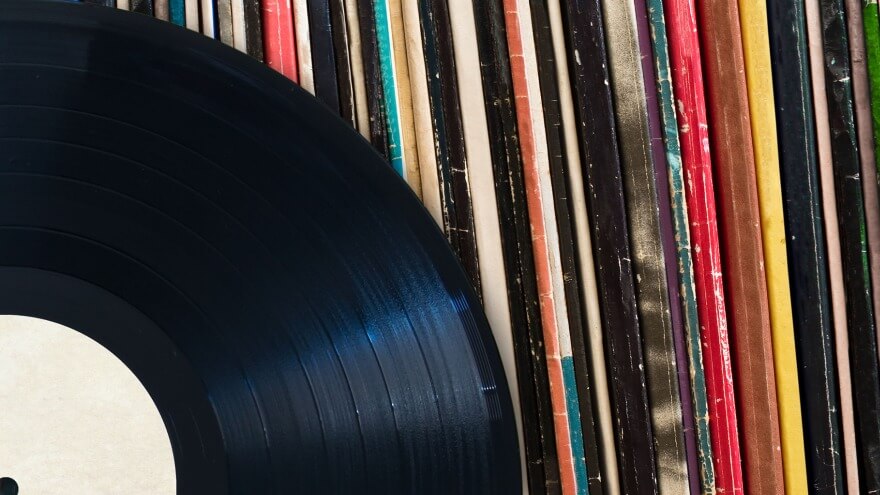 And so we've reached the end!
Since the 80s the musical genre has evolves but still stay highly inspired by these idols.
What do you think of this period?
Are you one of those who can say "I have been there, I even have some records"?
Well, let us know on Discord!
And be sure to check out our list of the current most popular J-pop girl groups!