50 Motivational Jpop Quotes To Boost Yourself
During the most challenging days, all we need is some mood booster to lift our mood.
And you can get it by simply listening to your favorite J-pop songs!
In this article, we'll give you 50 of the most inspiring j-pop quotes you can hear in some of the top Japanese pop music to listen to on your smartphones or car speakers.
Let's sing at the top of our lungs and chase the bad mood away!
50 Inspiring J-pop Quotes From Japanese Song Lyrics
Here are our top 50 J-pop songs with the most inspiring lyrics.
Many of them comes from the most popular J-pop boy bands and japanese pop girl groups, with famous songs that you can also find in our top J-pop songs of all time!
"Don't be afraid to dive

Be afraid that you didn't try

These moments remind us why

We're here, we're so alive"

-ONE OK ROCK, Wasted Night
"The dream that we've always held in our hearts will definitely come true

Laughing and crying, we'll go forward"

-Arashi, Believe
"There is no correct answer anywhere

So you have to search for it.

It's okay to be afraid and get lost on the way

It's okay to say "I'll give up" many times

Haven't we already gone through everyday until now?

Because of this, we will face the headwind that's blowing here."

-GReeeeN, U R not alone
"Tears, instead of holding them back

Try letting it all out like you have never before

That's right, adverse situations are still sure to come

So cry out to your heart's contents now!"

-AKB48, GIVE ME FIVE!
"Inside your heart too

A river is flowing

So painful, a river of trial

Maybe it doesn't go smoothly, even so

Sometimes you're almost drown, even so

It's OK to repeat again

Do not give it up

The bank exists just there

Someday your struggle will bring you to it"

-AKB48, River
"Every time I'm hurt

I grow up a little

I will shed tears

My heart will hurt

Even so, I won't give up on my dream

I will become the first rabbit"

-AKB48, First Rabbit
"Of course

It's a scary thing

We like things to be the same as always

We dislike change

We're bound by the chains

Of convenience"

-Nogizaka46, Hoka no Hoshi Kara // From Another Planet
"Taking multiple detours

Making a lot of footsteps

You'll find your own path oneday"

-Sakurazaka46, Boku no Dilemma // My Dilemma
"Round and round, hide-and-seek.

Even if you fall over,

you shouldn't cry.

Because you are strong kids."

-BABYMETAL, Catch Me If You Can
"We'll never turn our back on

As long as we are alive

Today is what makes tomorrow

Yes, our future is on the way"

-BABYMETAL, Road to Resistance
"Because we have clear days

We have rainy days too

Someday you'll understand it all!

Life is wonderful

It's always the same road, so let's find somethin' else!

Let's make it a road where we'll run into

A wonderful person!"

-Morning Musume, I Wish
"I'm not the same even from moment to moment,

I want to live without forgetting that,

I tie the tasuki cord around my shoulders

That ties together all those single beings."

-RADWIMPS, Sakebe
"Even if I'm surrounded by distorted scenery,

I hold you, then my worry disappear"

-Mr. Children, Youthful Days
"Even if my countless wounds get hugged

For a moment and gently, I won't let my soul get taken

On the other side of that hill, if I met you

I'd only think about what to start talking from"

-L'Arc-en-Ciel,READY STEADY GO
"Even if the world points at you from behind,

Saying that your love is too self-centered,

Keep on going without looking back."

-Official HIGE DANdism, Yesterday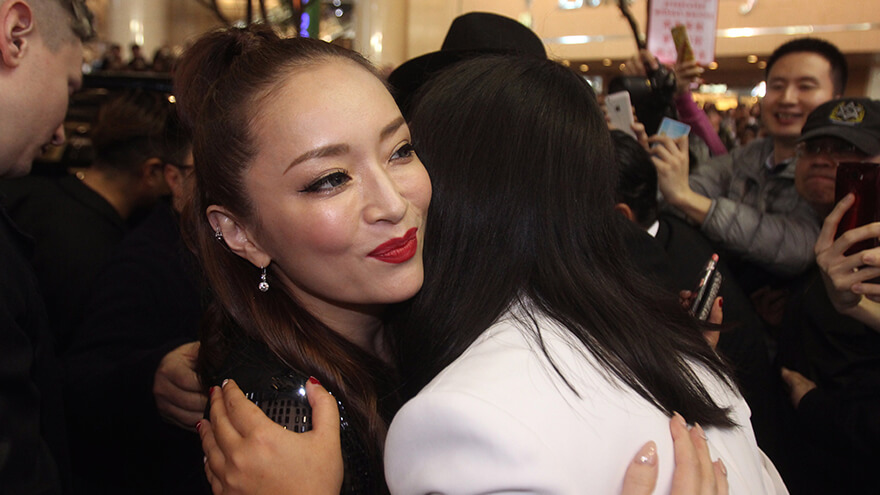 "Reality is a traitor; it's easy to misjudge things.

So with your own two eyes

please decide the worth of this place.

Do it with your own standards."

-Ayumi Hamasaki, Evolution
"In the dreams we see

lies a hidden happiness

Hold the joy and smiles

and go towards the future"

-Hey! Say! JUMP!, DREAMS COME TRUE
"Even when the darkness tries to tear you apart

Come on, brave it out It's going to be alright

Strong bonds will break through"

-Da-ICE, DREAMIN' ON
"Even if they laugh and point fingers

The path I choose to excel in won't fade away

If you ever hesitate over left or right

Just fly on straight ahead"

-Da-iCE, Citrus
From the corner of a never changing everyday,

do keep smiling innocently.

-King Gnu,Hikoutei
The night you broke down into tears

The bitter memories are outside of the window

I'll hold you closer and whisper into your ears again

Ready? I'll say it

Everything's gonna be alright.

-Hilcryme, Daijoubu
"Don't give up, keep running,

To the end, just a little more

No matter how distant we are

Our hearts are linked as one

Keep chasing far-off dreams."

-ZARD, Makenaide // Don't Give Up
"The map leading to tomorrow is always inside your heart

So brush away your tears, squeeze out a smile, and soar out

Even if you trip on the road leading to tomorrow and end up covered in wounds

Always be proud of your honest heart

Be as you are, strong and gentle

Be as you are, at full speed

Be as you are."

-Ikimono Gakari, Golden Girl
"We'll overcome every disillusionment

But before that, we need to remove these antennas of pain for awhile

If you can't cry at all, then who is the one in pain?

Right now, it's ok to cry

Yes, if you can't cry at all, then who is the one in pain?

Right now, it's ok to cry"

-Momoiro Clover Z, Naitemo Iindayo // It's Okay To Cry
"Do you have something you grasp so tightly

that you leave the marks of nails?

Now, ask yourself

Something you want

If you don't find it

It's not worth living

Reach out your hand without hesitation!

Desire!"

-NMB48, Yokubomono
"In pursuit of the top, we go out on an endless trip

That is because it's the proof of life, oh yeah

If something bitter happens to you

That is probably because you have the strength to carry on forever

We keep on running, yeah

Tears falling down are all our treasures, oh yeah

Even if the reality hits and you almost fall

Look forward and keep walking, Dream Fighter"

-Perfume, Dream Fighter
Related Article: Jpop vs Kpop: 8 key differences of culture
"Everything that's easy

Is nowhere

Brilliant things and troublesome, bored things

Surely open up the future

Raise your palms and run

Ready, steady go"

-Sakura Gakuin,Song For Smiling
"GO TO THE TOP!!

Feed into your jealousy

The biggest rival is always yourself

Now, throw yourself down whenever you're a coward

SO WE CAN'T STOP!!

Theory keeps you in mind

The never-ending beat keeps on believing in you

Chug your energy drink down

Dash as much as you want"

-Kobushi Factory, GO TO THE TOP!!
"Clutching the things we wish to hold dear, we'll become more mature,

Always protecting them, never letting them go.

Then someday…

We'll be able to laugh about it all."

-KANA-BOON, Silhouette
"We have to practice through thick and thin

Look! We're going to pierce through with full throttle

It's a festival that way and this way and over there

It's a splendid, wonderful adventure"

-Dempagumi.inc, Sakura Apparition
"No matter how dark a shadow you are in

Believe that there is no night that cannot be broken

Feeling something for the sake of the future

Even if it's a journey where you can't see ahead"

-EXILE,Rising Sun
"Where do you think you are going following someone else's map?

An insightful crow comes along to tear up the map

Now open your eyes and take a look at the truth

There is nothing to lose so let's GO!!!"

-FLOW, GO!!!
"Diving deeper and deeper; feel my heartbeat

We'll overtake destiny and this love will keep going"

-SCANDAL, Koisuru Universe
"At the time when the rain stops,

flowers have bloomed in the middle of the garden

I guess it's fine now

Yes, on the next rainy day, let's look for an umbrella together"

-Sekai No Owari, Rain
"Small and big flowers

There's none who is the same as the other

So there's no need to be No. 1

We are all special Only One"

-SMAP, Sekai no Hitotsu Dake no Hana
"Even on those awful days when my regrets transform into fear

I won't let loneliness catch a hold of me.

I won't forget how strong I am"

-The Brilliant Green, Rainy Days Never Stay
"So today is today, I shake off yesterday,

I dance from my heart for this brief time"

-nobodyknows+, Kokoro Odoru
"Use your key to open the door

Don't let fear hold you back anymore

Take a look inside and you might be surprised

At the wonderful life, and it's waiting there (GO AND GET IT!)

Free yourself, let the love be your guide

Can you see it shining? So bright, the pot of gold

It's shiny and bright—Ultra Soul!"

-B'z, Ultra Soul
"The bundle of bursting light that I reached out for and held so close

Shimmered, then disappeared for the sake of the future

Going beyond the happiness and promise I've entrusted

I'll keep moving forward without glancing back

Looking straight ahead, I'm going to cry out

Lighting the flame in my heart

Until I reach the distant future"

-LiSA, homura
"This loneliness isn't going to disappear

And I've grown sick of running away

I'm going to search for a new day

Even if this wish must come true without using magic"

-LiSA, Rising Hope
"If we can make even the darkness shine, it will become a starry sky.

Sadness will turn to smiles, so don't hide them any longer;

Every one of these twinkling stars will shine upon you.

Is the answer always born of coincidence? Necessity?

The path we once chose is what will end up as our fate.

The hopes and concerns you clutched so tightly,

Will surely move us forward to become one with the light."

-Goose House, Hikarunara
"After having a painful experience, we would defy everything

But even so, our hearts throb for tomorrow

Stay gold."

-SPYAIR, Glory
"There is no eternity, there isn't, they said

That is also good isn't it, I laugh

If you shine then one day that light will die out

We'll keep walking until the day the flame of our life is extinguished"

-Mrs. Green Apple, Inferno
"Don't be afraid to impulsively push forward

Fly higher more than anyone else

Take you to the sky

A world beyond imagination lies in this hand"

-Snow Man, Grandeur
"That unfulfillable emotion that never settles down somewhere–

just decide to ignore it, then overtake it.

Aim for the loophole in this shy, trembling society,

for the place we keep struggling towards.

I want a new world."

-Kotani Kinya, The Rage Beat
"Now, nobody can stop me, no way

I will make it so I don't lose sight of myself

I will unleash it all, unleash everything

Rise suddenly in this world"

-MADKID, Rise
"So open your eyes; you're someone who is strong

Everything was born because your eyes saw it"

-BUMP OF CHICKEN, Hello, World!
"Crossing over trembling emotions,

I keep facing challenges without end, going through trial and error

I'll continue on towards tomorrow–if it's you, you'll be able to change this world"

-THREE LIGHTS DOWN KINGS, Glorious Kings
"Crying again and again today,

I'll prove I can overcome it each and every time!

I'll take your hand in mine. (Everything's gonna be fine!)

We're not alone! We aren't!

So shout your heart out, never giving up!

We won't run away anymore!"

-Little Glee Monster, Dakara, Hitori Ja Nai
"You can't forget the joy of being alive

after you've come this far

When you get back up after falling to your knees,

your back is covered in mud

The pain of those scars will cheer you on"

-Shiritsu Ebisu Chuugaku, Let's Join Hands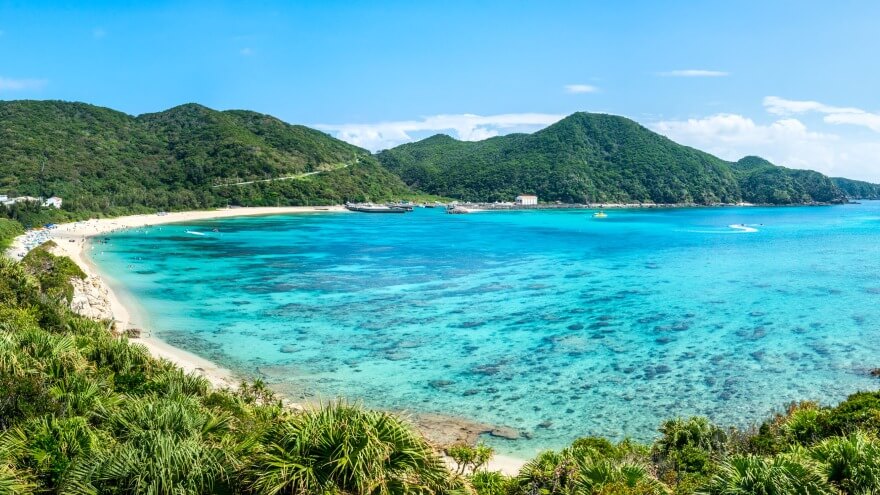 How are you feeling after reading this article?
Indeed, there are a lot of song recommendations up on our list.
Don't hesitate to share with us the playlist of your favorite J-pop songs that motivate you on tough days on Discord.