50 Popular J-Pop Boy Bands To Know
Japan isn't only about anime and kawaii girl groups.
It is also the home of the biggest boy bands in the world.
These Japanese boy idol bands are known for their experimental and futuristic style, mostly incorporated with rock and metal music.
So if you want to expand your musical taste, get to know 50 of the most famous Japanese boy bands!
In this article, we have curated everything for you, from visual kei rock bands to bubblegum pop groups.
50 Popular J-Pop Boy Groups You should Know
Here are the most popular J-pop boy groups nowadays:
Arashi
Arashi is a 5-member group from Johnny's & Associates.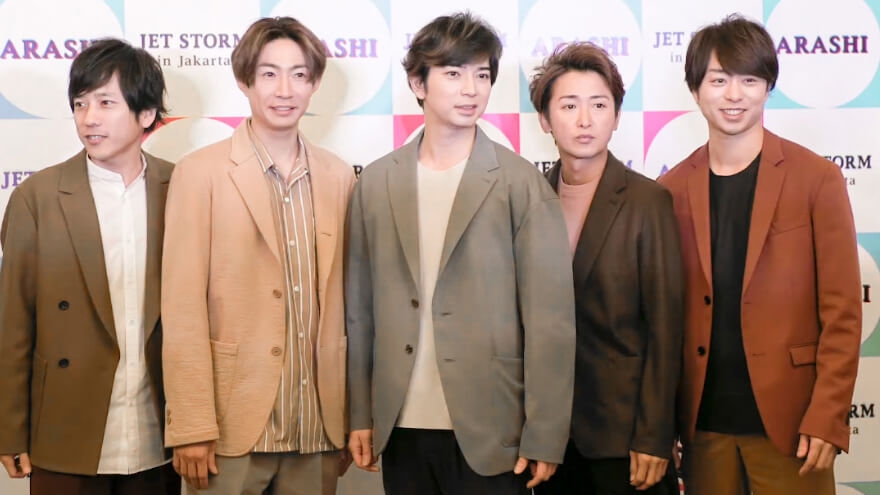 The group weren't only popular in Japan, but also for the rest of Asia, including Hong Kong, Taiwan, Thailand, and South Korea.
Arashi was also a frequent performer in the National Olympic Stadium, proving how big their fanbase was.
One Ok Rock
One Ok Rock has been a staple in the Japanese rock scene.
Its versatility when it comes to music is shown as their genre ranges from emo and alternative to pop-rock.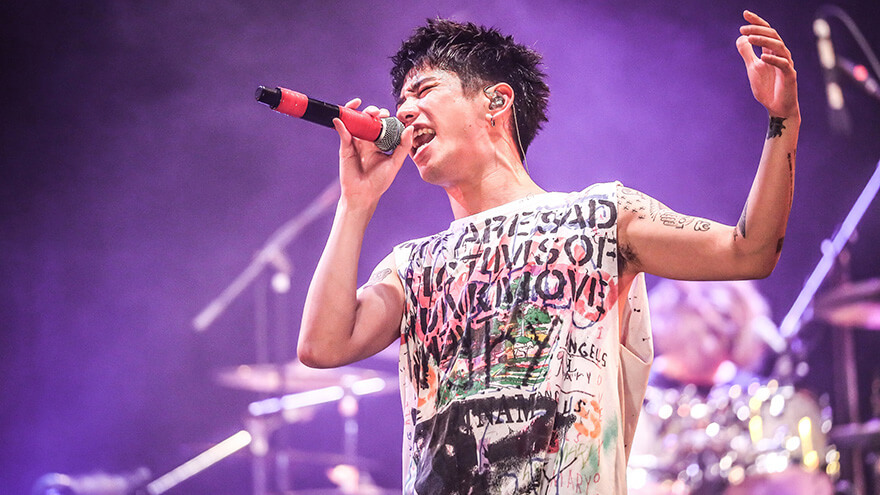 One Ok Rock has been recognized worldwide for its phenomenal stage presence, landing them several collaborations with Western acts including My Chemical Romance, 5SOS, Ed Sheeran, and Avril Lavigne.
SMAP
SMAP is one of Japan's biggest boy groups over the past 3 decades.
The public would often refer to them as the "national treasure" and the "property and fortune of Japan"
Its popularity even reached the television with its variety show "SMAPxSMAP" and became one of the most popular Japanese television shows.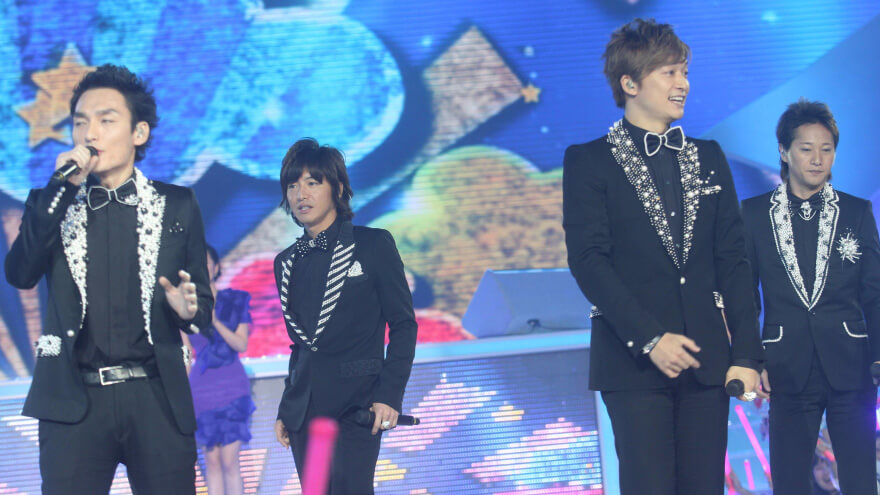 The group may have disbanded in 2016.
Fans still look forward to its reunion in the future.
B'z
B'z is a rock duo that isn't only famous in Japan but also worldwide.
In 2007, it was the first Asian music act to have its signatures and handprints in the Hollywood Rockwalk.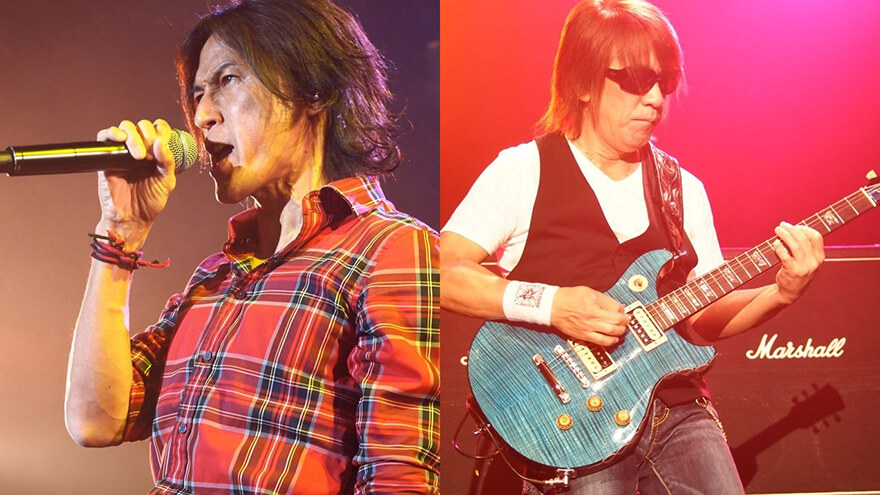 The following year, the Guinness Book of World Records awarded B'z for being the best-selling Japanese album act.
The band duo has been in the music industry for over 30 years already.
Hey! Say! JUMP
Hey! Say! JUMP is probably the top guy group in Stardust Promotion.
The band has released 34 singles and 9 studio albums since its debut in 2007.
Da-iCE
Da-iCE is an all-male Japanese dance and vocal group formed in 2011.
They were previously under the management of Universal Sigma until the group signed to Avex Trax in 2020.
KAT-TUN
KAT-TUN got its name from the combined initials of the original members of the band.
What was remarkable about KAT-TUN's pre-debut activities was that it was actually the first boy group to perform at Tokyo Dome before it could even debut.
After they officially became a band under Johnny's & Associates, KAT-TUN frequented TV commercials for products and businesses like SKY PerfectTV! and Lotte.
X Japan
X Japan is probably one of the longest-running Japanese rock bands to date, debuting way back in 1982!
The band is among the pioneers of the visual kei movement, a branch of Japanese rock equivalent to Western glam rock.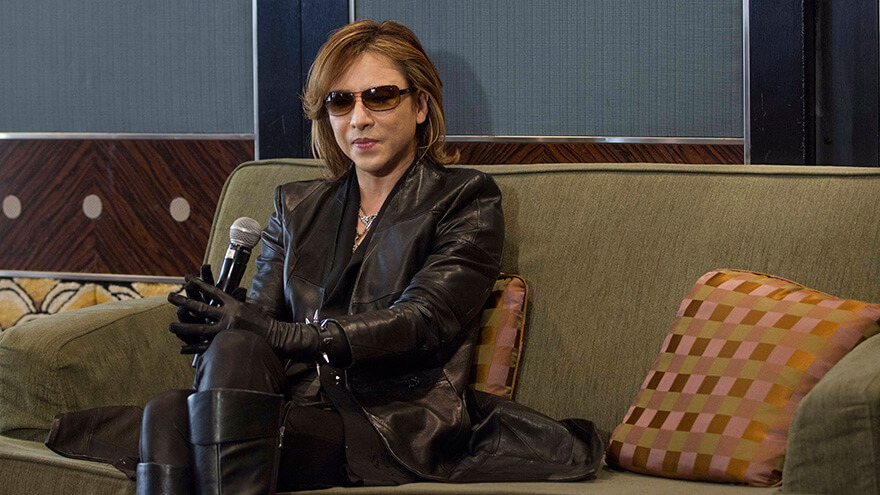 Not only that, but X Japan also managed to climb up the music industry ladder despite coming from an independent label and successfully made a name for themselves.
SUCHMOS
Unlike the boy groups in this list, SUCHMOS' music is heavily influenced by the African-American style.
the band even got its name from the nickname of a jazz musician called Louis Armstrong, Satchmo.
Unfortunately, the group went on an indefinite hiatus in 2021.
EXILE
EXILE started off as a 19-member guy group from Tokyo.
Since its formation in 2001, several generations have been formed as the group's unit.
The third generation of the EXILE TRIBE was mentioned in the earlier points, the Sandaime J Soul Brothers.
Currently, they have 14 active members.
Radwimps
The band who sang the iconic theme song for the Japanese movie Your Name, Radwimps!
Its musical influences come from Western artists like Radiohead, Red Hot Chili Peppers, and Bjork.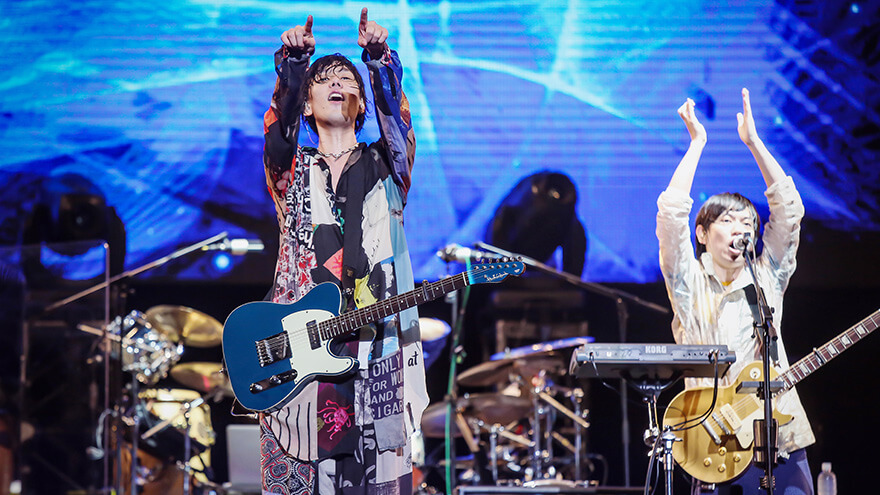 Following the film's success, Radwimps had also gained recognition internationally, achieving the No. 2 spot in the Billboard World Albums, No. 16 in the Billboard Hotseekers, and No. 15 in the Billboard Soundtrack Album.
Mr. Children
Mr. Children is one of the most successful and best-selling rock artists in Japan, selling over 75 million records since their group debut in 1989.
They were so popular during the mid-1990s that they created a phenomenon called the "Mis-Chil Phenomenon" all over the country.
Placing in the top spot in Japan's Concert Mobilization Power Ranking was the latest success of Mr. Children, gathering a total of 1,119,000 fans in 36 concerts.
And here's another trivia about Mr. Children: the group calls their fans Father & Mother.
How smart is that?
Sandaime J Soul Brothers
Sandaime J Soul Brothers is a 3rd-generation J-pop group from EXILE TRIBE.
Since its formation in 2011, the vocal and dance group has received recognition from the public and award-giving bodies like the MTV Video Music Awards Japan and Japan Gold Disc Award.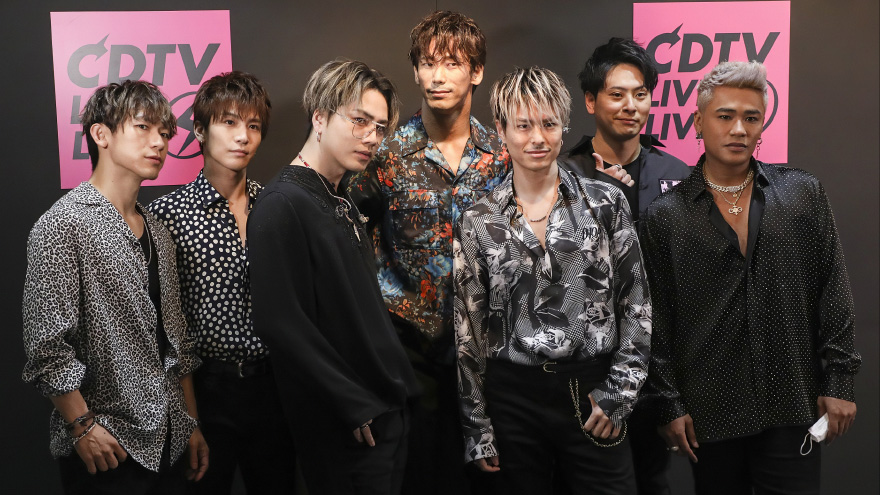 Its music ranges from R&B and soul to hip-hop and EDM.
Bullet Train
Bullet Train is often compared to their sister idol group, Momoiro Clover Z.
They recently won their first award in MAMA2018, an Asian music awards ceremony.
the GazettE
the GazettE is a visual kei rock band under the major label Sony Music Records.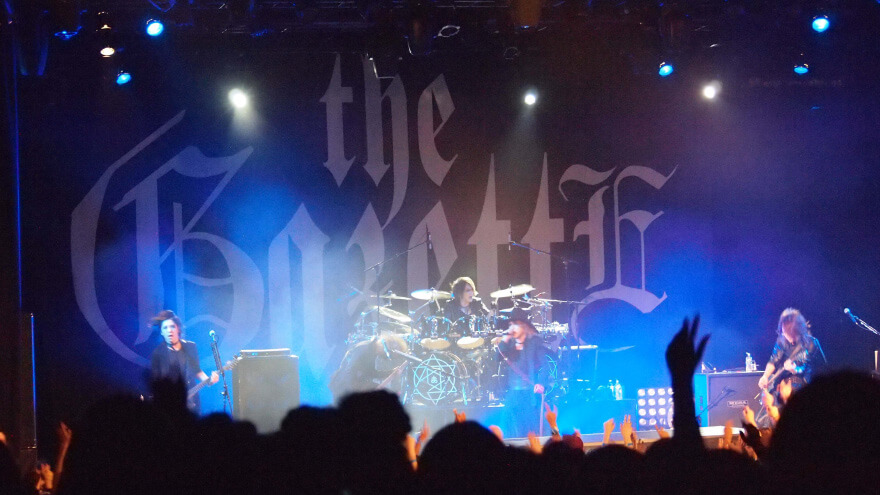 Its discography consists of alternative rock, metalcore, and hard rock music.
Since the band's formation in 2002, the group has released 6 EPs, 10 studio albums, and 25 singles.
DISH//
DISH// is another dance-and-rock boy band managed by Stardust Promotion.
The group is known for dancing on stage, all the while performing rock songs.
Here is a quirky trivia for the group: due to their name, members of DISH// throw paper plates to their audience during live concerts.
SPYAIR
SPYAIR is a rock band from Nagoya that debuted in 2005.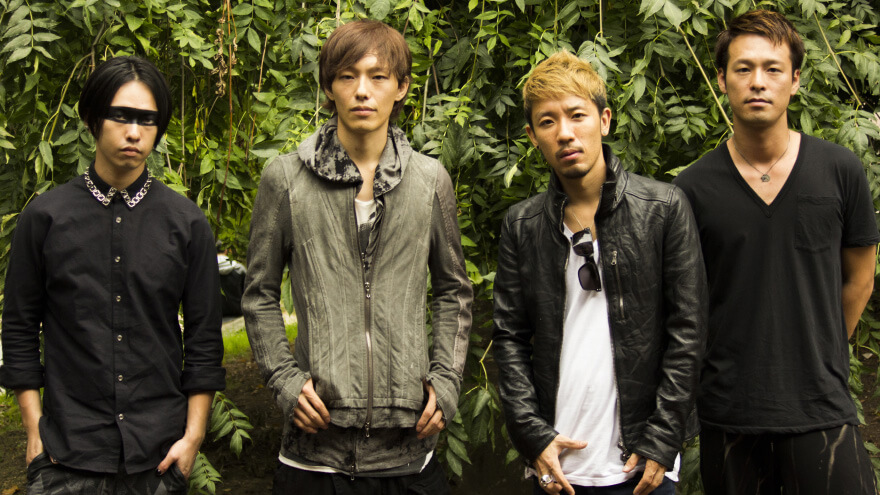 The band's name comes from the word "spyware", which is a type of computer malware.
Some of its songs were used as opening themes in anime series like Gintama and Haikyuu!!
W-inds
W-inds is a J-pop boy band signed under Pony Canyon and managed by Vision Factory since their debut in 2000.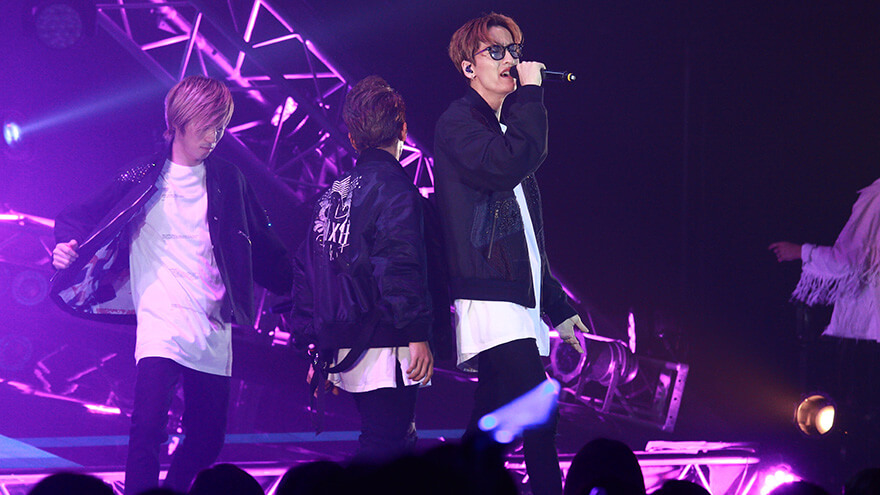 Its music is mainly characterized as bubblegum pop, raprock, and R&B.
Sexy Zone
Sexy Zone's name is inspired by the "sexiness" of Michael Jackson.
They are an idol group managed by Johnny's & Associates.
Official HIGE DANdism
Also known as Higedan, Official HIGE DANdism is considered to be Japan's top pop and rock boy band for the past decade.
The band has also become one of the fastest rising stars in the country since the group's formation in 2012.
Higedan currently holds the record of being in the Billboard Japan Top 100 for 23 consecutive weeks.
It produces and performs rock music with strong influences from soul and R&B.
M!LK
M!LK is another J-pop boy band under Stardust Promotion known for their vibrant costumes and cute concepts.
Its music targets younger girl audiences as observed in its upbeat songs that often talk about innocent topics like the start of a new semester at school and impressing girls.
SID
SID is known for its alternative rock music.
Their songs have been featured in several anime series over the past decade such as Fullmetal Alchemist: Brotherhood and Black Butler.
Tokio
The members of Tokio first started as backup dancers before becoming a rock band in the early 1990s.
Tokio is an all-around Japanese rock band that also acts in dramas and movies and participates in various shows aside from performing on stage.
One of their singles was used as the theme song of Japan during the 2006 FIFA World Cup.
Johnny's WEST
Johnny's WEST is a J-pop boy band under Johnny's & Associates.
The band was originally from the group Kansai Johnny's Jr., with the name suggesting the members' origin, which is in Kansai, Japan.
Johnny's WEST has released a total of 8 studio albums, 1 EP, and 18 singles since 2014.
NEWS
NEWS got its band's name from the acronym representing the cardinal directions, North, East, West, and South.
Since the group's formation in 2003, the original member lineup has drastically changed over the years after the many controversies the group has faced.
Currently, NEWS is composed of only 3 members.
FlowBack
FlowBack is an all-men Japanese group formed in 2013.
The 5 members were one of the eight finalists who were selected out of 125, 094 applicants in the biggest audition in Japan, LINE Audition.
MADKID
MADKID is a Jpop vocal and dance guy band composed of 3 vocalists and 2 bilingual rappers.
Its music style fuses elements of the glitch-hop genre and trap music.
When performing live, MADKID exhibits precision and synchronization with its dancing skills, captivating the audience's attention in every move members make on stage.
King & Prince
King & Prince was initially formed as a unit of Johnny's Jr. called Mr. King and Mr. Prince.
The group had its major debut under the new record label of Johnny & Associates in collaboration with Universal Music, Johnny's Music.
SUPER★DRAGON
SUPER DRAGON is a boy band that is also from Stardust Promotion.
In 2016, its first major-label single titled "Pendulum Beat!" became the opening sequence to the anime series Yu-Gi-Oh! Arc-V.
ONE N' ONLY
ONE N' ONLY is a 7-member J-pop boy group that debuted under the company Stardust Promotion in 2018.
Most of its music videos have reached over a million views 24 hours after their release.
Its single "Dark Knight" even placed No. 1 on both Billboard Top 100 Japan and Oricon Chart.
ONE N' ONLY named its fandom "SWAG."
Snow Man
Snow Man is also an idol band from Johnny & Associates that debuted at the same time as SixTONES on January 22, 2020.
Unlike SixTONES, Snow Man focuses more on stage play and acrobats.
Snow Man has met remarkable success after beating KAT-TUN's record in 2006 for being the best-selling debut group.
They are also the first guy idol band to be in the Oricon Top 100 for over 100 weeks in 17 years!
SixTONES
SixTONES is a J-pop idol boy band formed by the renowned talent agency in Japan, Johnny & Associates.
Before itsdebut, the group actually performed as backup dancers for popular Japanese bands under the same company like Hey! Say! JUMP and A.B.C.Z.
ORβIT
ORβIT is a Japanese-Korean guy group from the talent competition reality TV showProduce 101 Japan.
It debuted in November 2020 with its first studio album called "00."
Since then, ORβIT has released 2 EPs and 1 single.
Bump of Chicken
Bump of Chicken is considered a staple in Japanese pop culture as the band has been producing music for anime series, movies, and video games that the public has consumed over the years.
Every time it released music, the band would always enter the top ten of the Oricon Chart.
Some of its music is featured in popular anime series and movies like One Piece and Doraemon: The Movie.
MAN WITH A MISSION
What's interesting about MAN WITH A MISSION is that all the members wear a wolf mask in each event they attend or perform to.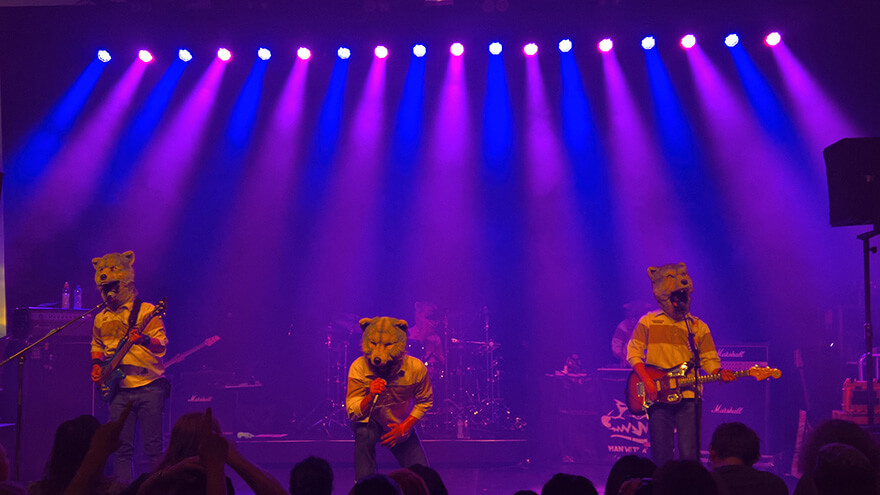 Its songs are featured in anime series like Log Horizon and video games like Street Fighter V.
L'Arc~en~Ciel
L'Arc~en~Ciel is also a rock band that has been performing since the early 1990s.
The group debuted as a visual kei band, but after its signature with a major label, the group had since departed from the movement.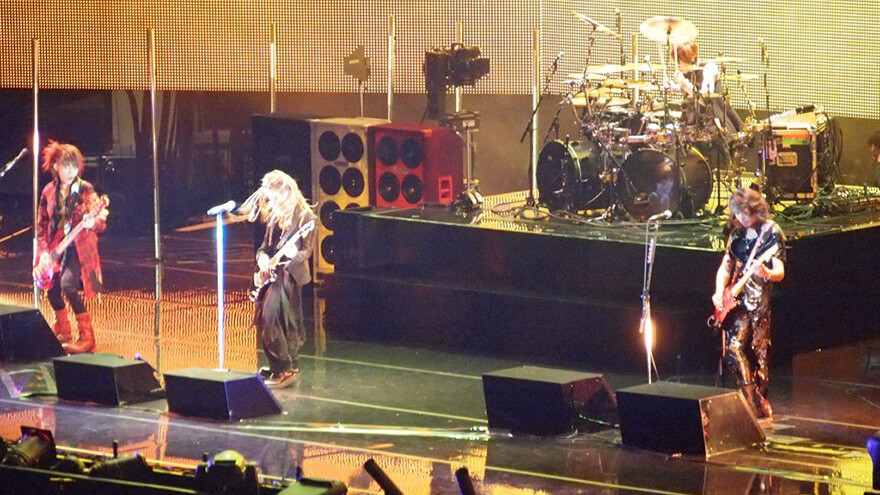 Throughout its career, L'Arc~en~Ciel has seen tremendous success.
It was even the first Japanese act to perform at the Madison Square Garden in 2012!
Hi-STANDARD
Hi-STANDARD is a punk rock band that has been active in the industry since 1991.
What is unique about this group is that all of their music is written and performed in English despite all of the members being Japanese.
Crossfaith
Crossfaith is a metalcore band originating from Osaka.
Unlike most Japanese boy bands which are known for changing member lineups, Crossfaith has successfully retained its members' positions since their debut in 2004.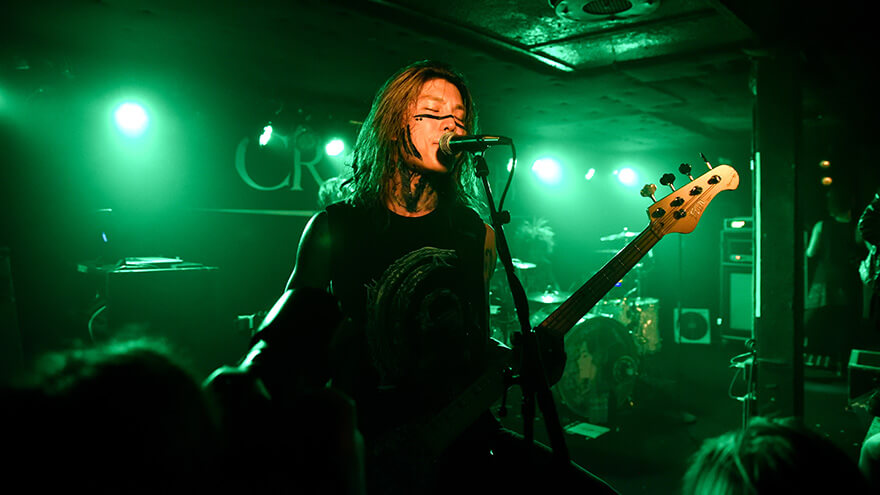 The group is widely recognized for its intense live performances and strong electronic music influences.
UVERworld
The band's name is a combination of "über," a German word for the word "over," and the English term for "world."
Together the two words would mean "crossing over the world."
It can mean bridging language barriers as UVERworld's music is heavily inspired by Western music artists like Queen and The Beatles.
UVERworld also releases music that are used in several anime series like Bleach, Seven Deadly Sins, and My Hero Academia.
Silence iz Mine
Silence iz Mine (SiM) is an alternative metal boy band from Kanagawa Prefecture.
Its music mostly mixes several genres, including heavy metal, reggae punk, and hardcore punk.
For its career, SiM aims to combine the intensity associated with rock and the snapiness of pop music lyrics.
DADAROMA
DADAROMA is one of the top visual kei bands in 2014.
The band has its musical debut at an AIDS medication support event called "Hope and Live."
In 2018, DADAROMA decided to go on a hiatus after Yusuke, the group's drummer, retired from the music industry.
It led to the group's disbandment in 2020.
However, it is still worth listening to DADAROMA's music despite the group being already broken apart.
King Gnu
King Gnu is a Jpop band formed in 2013 popular for its alternative rock and indie pop music.
2019 was a great year for the band, following the release of its song "Hakujitsu."
The song landed King Gnu at the 4th spot of Billboard Japan Hot 100.
After this, its song "Kata" reached No. 1 on the Billboard Japan Download Chart.
By the end of 2020, King Gnu's fourth studio album "Ceremony" became one of the year's best-selling albums, selling more than a million copies in Japan.
Alexandros
Alexandros is a Japanese rock band known for their music contribution in several anime series, video games, and movies.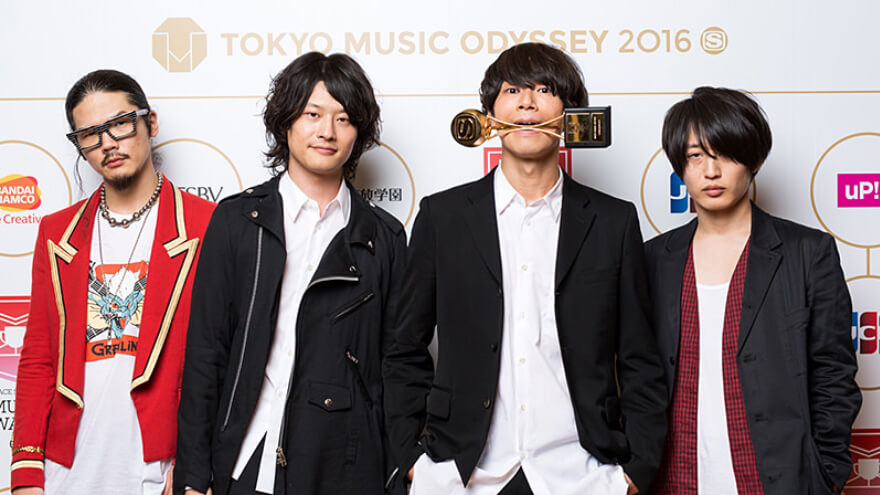 Its song called "Mosquito Bite" is featured in the live adaptation of the popular anime series Bleach.
Alexandros also sang the theme song for the Japanese dub of the movie Godzilla: King of the Monsters titled "PRAY."
FLOW
FLOW is a 5-member Japanese band that made its rock debut in 1998.
As of 2022, the group has released 2 collaboration singles, 37 singles, and 11 studio albums.
FLOW also had hits that were featured in several anime series, including Code Geass: Lelouch of the Rebellion and Naruto Shippuden.
My First Story
My First Story is a rock band from Shibuya.
Ever since its musical debut, the group has had remarkable success for its first 2 albums.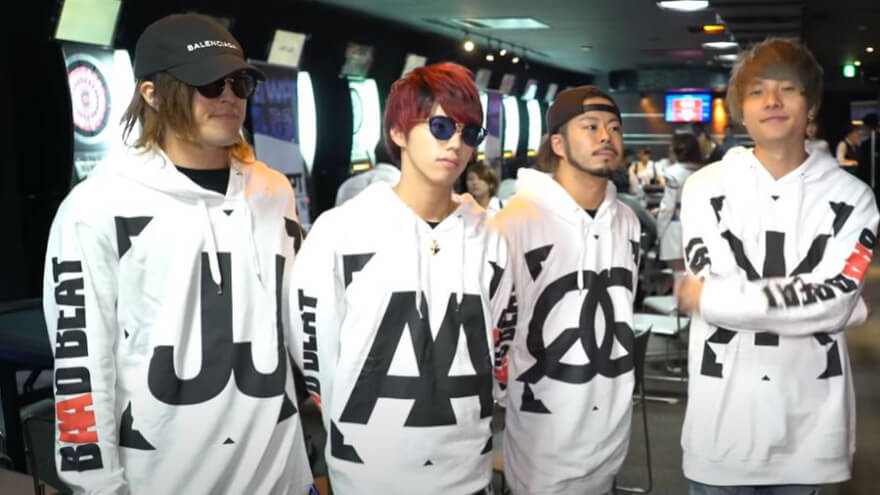 My First Story even gained wide public recognition, allowing them to perform in many music festivals around Japan.
Since 2011, the group has already toured all 47 prefectures in the country.
Moi dix Mois
Moi dix Mois is a gothic metal band that was formed in 2002.
The "dix" in Moi dix Mois means 10 in French and signifies birth and infinity.
Over the years, the group has changed its member line-up several times.
ACME
ACME is an all-male visual kei band formed by former DIV, Chisa, and Shogo members, with former members of ARTEMA, Rikito, and Hal.
The group started its activities in August 2017 with its 1st mini-album titled "SENKOU."
LUNA SEA
LUNA SEA is one of the largest and most successful rock bands in the Japanese visual kei movement during the 1980s.
The band is known for its elaborate use of make-up and costumes while rocking the stage with its progressive rock music.
The group may have disbanded in 2000, but LUNA SEA decided to reunite in 2010, ultimately leading to its official return in the music industry.
lynch
lynch is a visual-kei rock band known for music genres like metalcore and alternative metal.
Throughout its career, lynch has released a total of 3 EPs, 25 singles, and 3 full albums.
In 2020, at the peak of the pandemic, the group was reported to initiate a beneficial campaign with a single titled "Overcome the Virus."
lynch has raised over 11 million yen and donated all of the proceeds to music venues all around Japan.
12012
12012 is a 4-member visual kei Japanese rock band formed on May 01, 2003.
The group's concept revolves around the idea of "madness inside human", which is seen in various musical styles that the band adapted over the years, including hardcore punk and alternative metal.
Since its debut on the 28th of July, 2003, 12012 has met rocky days, from members leaving the band to going through an indefinite hiatus in 2014.
But, fans are now rejoicing after Hiroaki Sakai announced in one of his online live streams that 12012 is finally back to the rock scene after 6 years of inactivity.
What Is the Most Popular Japanese Boy Group?
The most popular Japanese boy group is currently One Ok Rock.
With over 4.05M subscribers on Youtube and more than 2.38M listeners per month on Spotify, the J-pop band is undoubtedly a global success.
What J-Pop Boy Groups are Good to Start?
Actually, you can't go wrong with the following groups to start: ONE OK ROCK, Arashi, Radwimps, SMAP, B'Z, X Japan, SUCHMOS and KAT-TUN.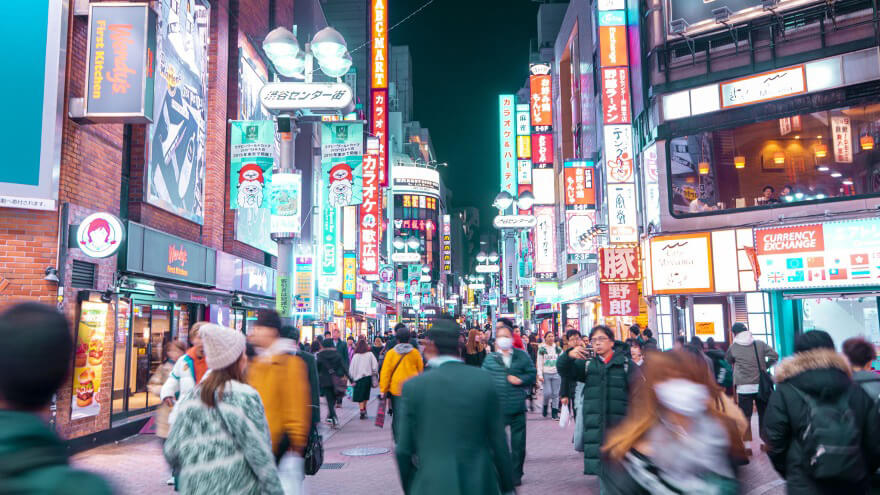 They even add flair to their live performances by wearing make-up and costumes and offering fanservice to their audiences.
You can find some of the top hits from these bands in our best J-pop hits of all time playlist!
For those who would like to know more about girl groups, be sure to check most popular Japanese girl idol groups list!
Who among these Japanese pop groups has captured your attention?
Let us hear your thoughts on our Discord server!