Top 10 Best-Selling J-Pop Groups of All Time
Are you wondering what J-pop groups have generated the most album sales?
It's not a secret that Japan has one of the most significant music industries in the world.
Actually, It's even the second-largest music market worldwide.
Mainly known for anime quality and the kawaii culture in Western countries, Japan also has top-rated music artists and fans that have made the country gain mainstream success over the years.
But which ones have contributed the most to Japan's massive music market?
In this article, you'll discover the 10 best-selling J-pop groups according to the Oricon Music Charts and what makes these iconic groups get so many sales and ranking success.
What Is the Oricon Music Charts
Established in 1999, Oricon Inc. was formed to supply information and statistics on the Japanese and Western music industries.
Since then, the company has become known for the music charts it has released over the decades.
The statistics found in the Oricon Music Charts were drawn from almost 40,000 outlets weekly, providing sales rankings of CDs, DVDs, and other entertainment products.
The Oricon Music Charts is the Japanese equivalent of theSouth Korea's Circle Charts and the United States Billboard.
Top 10 Best-Selling J-Pop Groups
Here are the top 10 best-selling Japanese pop groups according to the Oricon Music Charts!
B'z
The rock duo B'z is the best-selling J-Pop group in Japan.
B'z comprises the guitarist, composer, and producer both at the same time, Takahiro Matsumoto and the lyricist Koshi Inaba.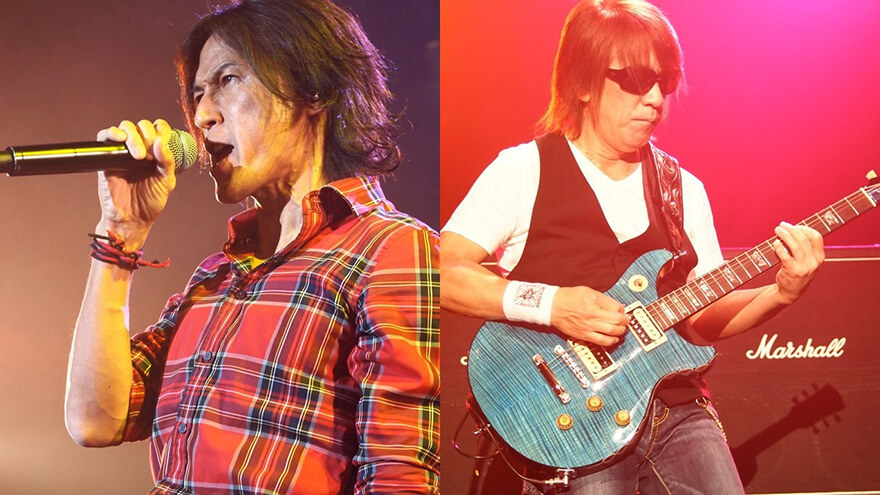 The J-pop band is well known for its pop-rock ballads and hard rock music.
The rock duo has 49 No. 1 singles, 25 No. 1 albums, and 3 No. 1 EPs on the Oricon charts and accumulated over 82 million sales during their career.
In 2008, the Guinness World Record also awarded B'z for being the "Best-Selling Album Act in Japan."
AKB48
AKB48 is the second best-selling J-Pop group of all time and Japan's best-selling Japanese pop idol group.
AKB48 consists of idol teams who perform daily in their own theater in Akihabara prefecture.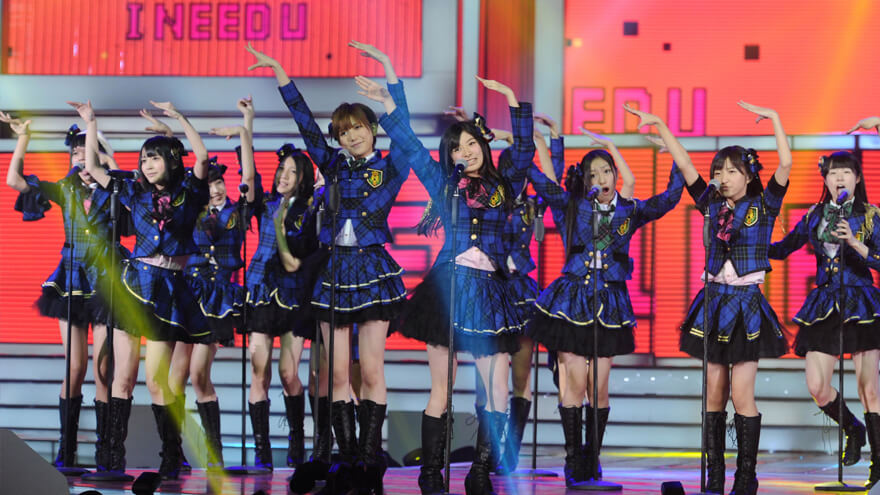 The ultra-popular J-pop girl group adopts the "idols you can meet" concept.
A concept initiated by AKB48's producer, Yasushi Akimoto.
In 2019, AKB48 recorded over 60 million sales on the Oricon music charts.
AKB48 also has approximately 35 singles ranked No. 1 on the Oricon Weekly Singles Chart, and 30 singles sold over a million copies each.
Because of the immense popularity and influence of the idol girl group, AKB48 has expanded to several sister groups all around Asia, including China, Indonesia, Thailand, and the Philippines.
Mr. Children
The J-Pop rock band Mr. Children is the third best-selling J-Pop group of all time, selling over 60 million records on the Oricon music chart.
In the early years of Mr. Children, the group was so popular in Japan that they created the "Mis-chil Phenomenon" in the country's music and entertainment industry.
And for 15 years, Mr. Children held the record for the most number of first-week sales of a single in Japan.
In 2007, Mr. Children achieved 30 consecutive No. 1 singles on the Oricon music charts, making them the J-Pop group with the most No. 1 albums ever recorded in the chart.
Mr. Children have been in the industry for over three decades and still doing activities as a group in Japan.
Southern All Stars
Southern All Stars is a Japanese rock band formed in 1974 and originally composed of six members.
After their contract expired with their first company, Victor Entertainment, Southern All Stars has been charting tracks in the Oricon charts, starting with "Katte ni Sindbad" in 1978.
Nowadays, Southern All Stars have recorded over 48 million sales in Japan and had over 40 top-ten hit singles and 16 No. 1 albums on the Oricon music charts.
Dreams Come True
Dreams Come True is a Japanese new wave and R&B band formed in 1988.
The group was initially composed of three members, Miwa Yoshida (lead vocals), Masato Nakamura (bass), and Takahiro Nashikawa (keyboards).
When Dreams Come True released their fifth album,The Swinging Star,in 1992, over three million copies were sold, making it the highest-selling Japanese-language album of all time for several years.
As of today, Dreams Come True has sold over 44 million copies in the Oricon Music Charts.
GLAY
GLAY is a visual kei band that initially composed rock and pop tracks.
The group has also arranged music in various elements, including punk, progressive rock, R&B, and many more.
Since GLAY's formation in 1988, the band has sold over 38 million records on the Oricon music charts.
In 2018, GLAY held its 900th concert and has been performing as a group up to the present.
Arashi
Arashi comprises five members formed under Johnny & Associates, one of Japan's top entertainment talent agencies.
The group saw commercial success after their eighteenth single, "Love So Sweet", was used as the opening theme song of the hit Japanese drama Hana Yori Dango 2.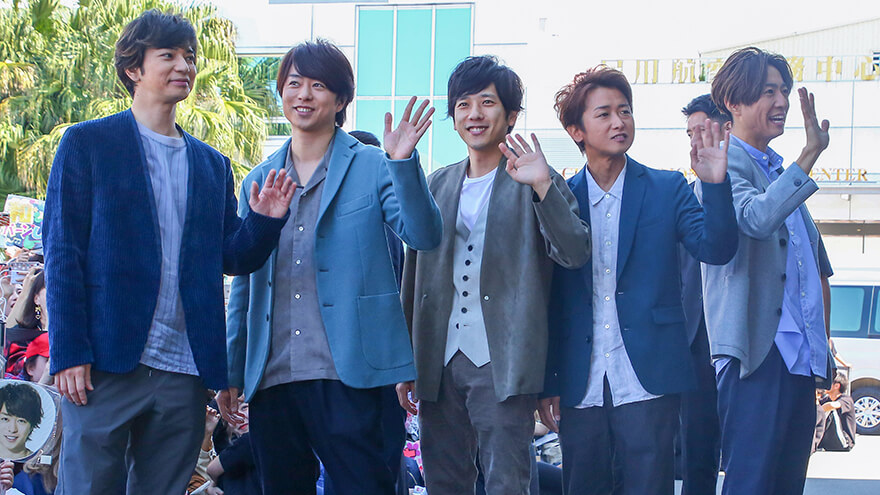 In the Oricon charts, Arashi has sold over 38 million records.
Arashi is currently on an indefinite hiatus since 2021.
Zard
Zard originally had five members, with only Izumi Sakai (lead vocalist) as the constant member of the pop-rock group.
Since Zard's formation in 1991, the group has sold over 37 million records, with 12 singles ranking No. 1 on the Oricon music charts.
The group has been disbanded since 2007 following Izumi Sakai's demise.
SMAP
SMAP for Sports Music Assemble People may have been the biggest boy group in Japan.
Formed in 1988, SMAP has been taking the Japanese entertainment industry by storm, not only in the music industry but also film, television, theater, and radio.
SMAP is even considered Japan's "national treasure" and the country's "fortune and property."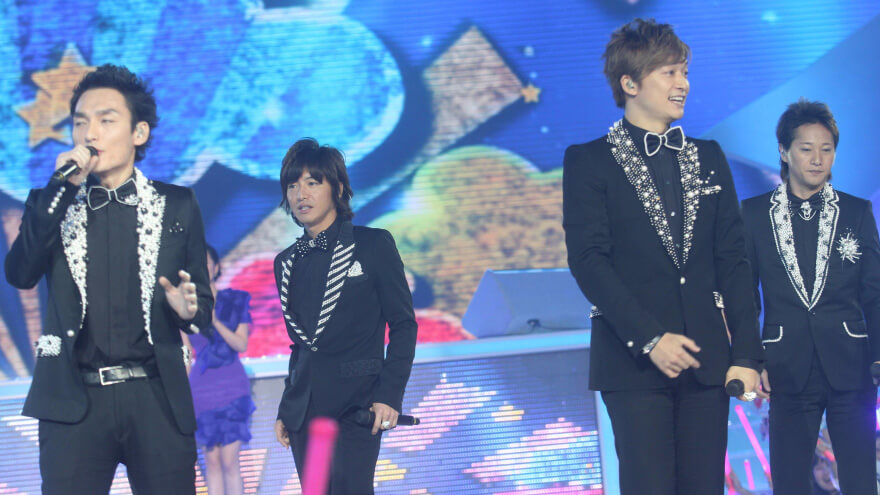 The boy group is also responsible for prolonging the longevity of the J-pop boy bands that followed after them.
The boy band has also highly influenced the longevity of boy bands that followed them.
Before their official disbandment in 2016, SMAP had released 55 singles, 22 consecutive No. 1 singles, and 33 No. 1 singles.
SMAP also had 24 top 10 and 14 No. 1 albums on the Oricon music charts.
In 2014, the Oricon music charts recorded 37 million sold records for the legendary J-Pop boy band SMAP.
X Japan
Last but not least, X Japan is included in this list of best-selling J-Pop groups of all time.
During their formation in 1982, X Japan started out as a visual kei band, making them among the pioneers of the Japanese artistic movement comparable to the Western glam style.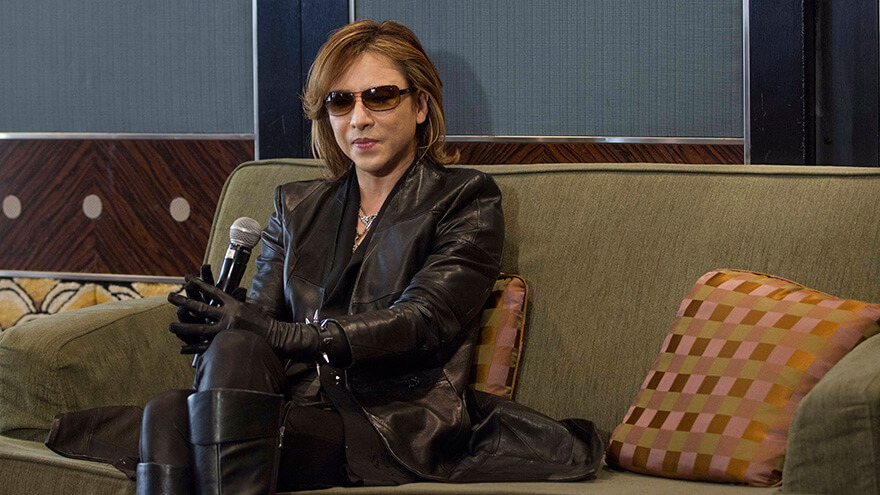 X Japan originally produced power/speed metal music with strong symphonic elements but later leaned into a more progressive sound with ballad elements.
The band has met commercial success so prominent in their entire career, giving them the title of one of the first Japanese groups to achieve stardom despite being in an independent label.
In the Oricon charts, X Japan has recorded over 30 million records sold.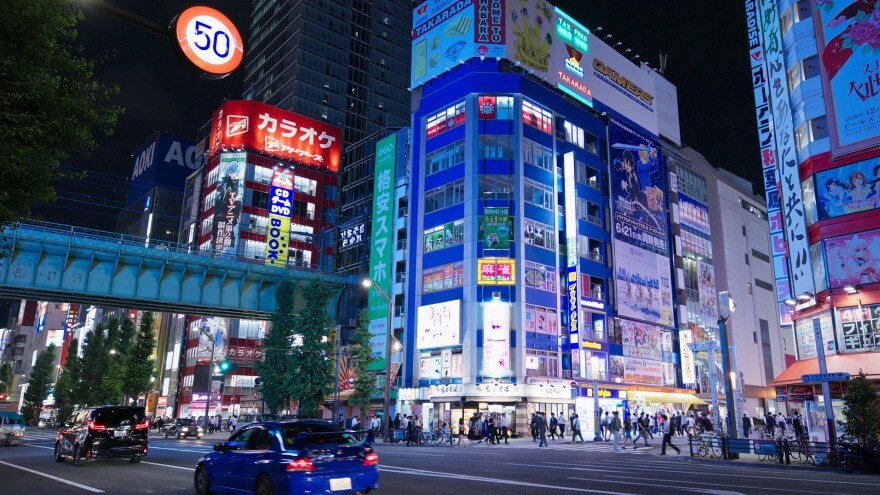 And that's it for the Japanese pop best-selling groups of all time!
It's always incredible to see how J-pop groups have a strong impact on Japan's music and entertainment industry and are able to contribute to the country's economy.
Is your favorite band is among this list?
Let us know on Discord!