15+ K-Pop Idols With Beautiful Piercings To See
Have you ever wondered if your K-pop bias has a body piercing that you've never seen before?
South Korean society still treats piercings on body as taboo.
They are even considered highly unattractive when seen on a person's body.
But some people see these adornments as a means to express themselves and find healing, including your favorite Korean Pop idols.
This article gives you 15+ K-pop idols proud to flaunt their body piercings to the public.
15+ K-Pop Stars With Lovely Piercings
Below are some K-pop Stars with these special embellishment, starting with girl idols to finishing with boy idols.
K-Pop Girl Idols With Piecings
While South Korea sees body piercings as taboo, these K-pop idols in popular girl groups are bold enough to break the rules!
JISOO (BLACKPINK)
Being the group's visual is a heavy responsibility to bear.
Often, they are subject to several criticisms as they try to meet all the subjective beauty standards that Korean citizens place upon their celebrities.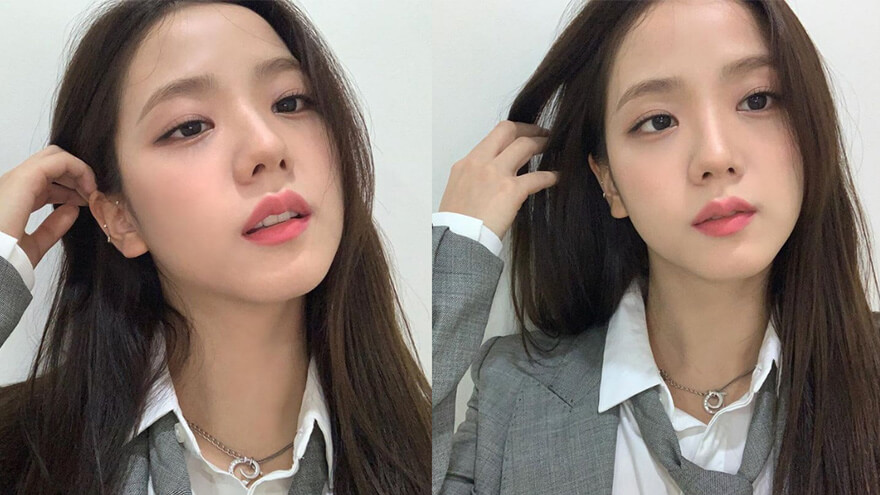 But, Jisoo couldn't care less.
She has about eight ear piercings (five on her right ear and three on the left).
JENNIE (BLACKPINK)
The YG Princess had surprised netizens when she uploaded a photo of her with a nose piercing on Instagram.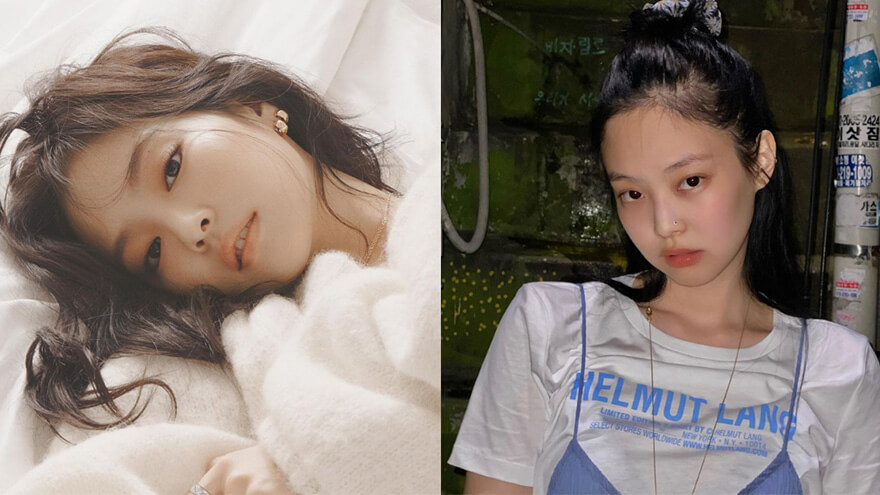 From the comments alone, you can bet Jennie almost started a new trend. 
LE (EXID)
EXID's LE first revealed her navel piercing in a photoshoot, surprising both fans and the public.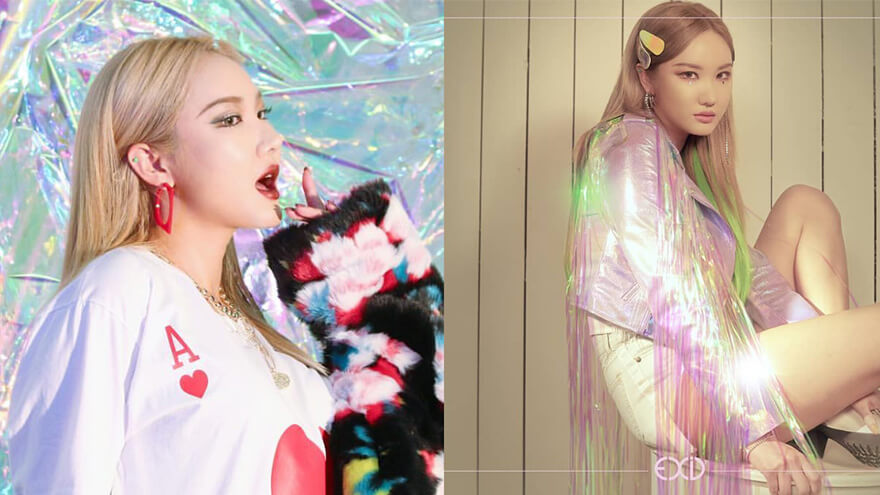 Since then, the group's main rapper has shown her adornments on many occasions like group promotions and music shows.
WENDY (RED VELVET)
RED VELVET's Wendy is one of the K-Pop idols with the most piercings.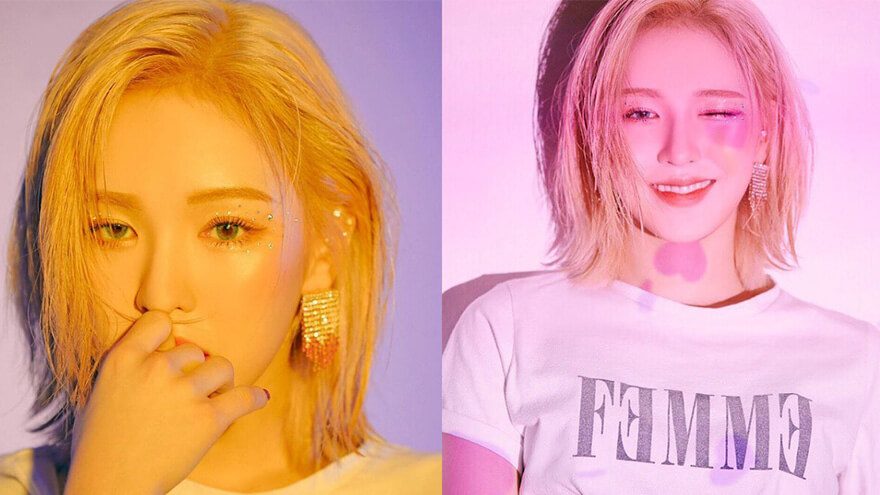 The main vocalist has 12 ear piercings (five lobes, triple flat, two helixes, a conch, and a forward helix). 
CHUNGHA
After becoming a soloist, Chungha has become more open with her adornments as she explores mature concepts with each music comeback.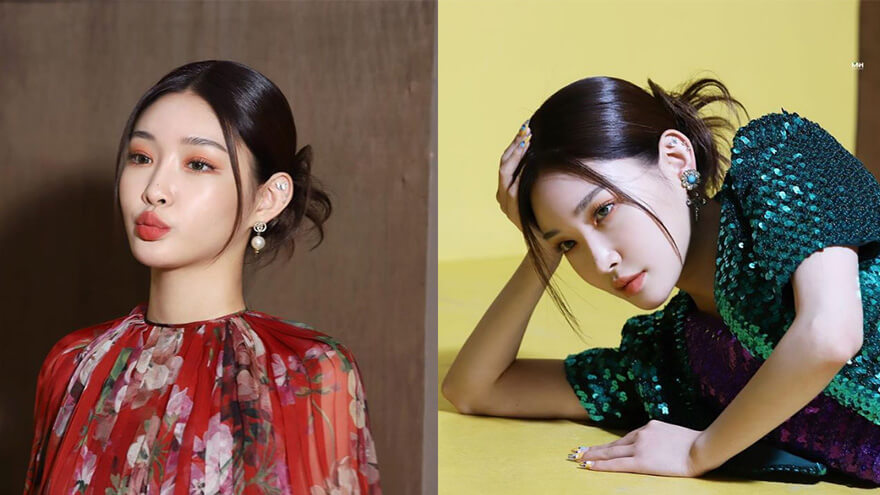 EUNJI (APINK)
APINK's Eunji is among the K-Pop idols with the most body piercings.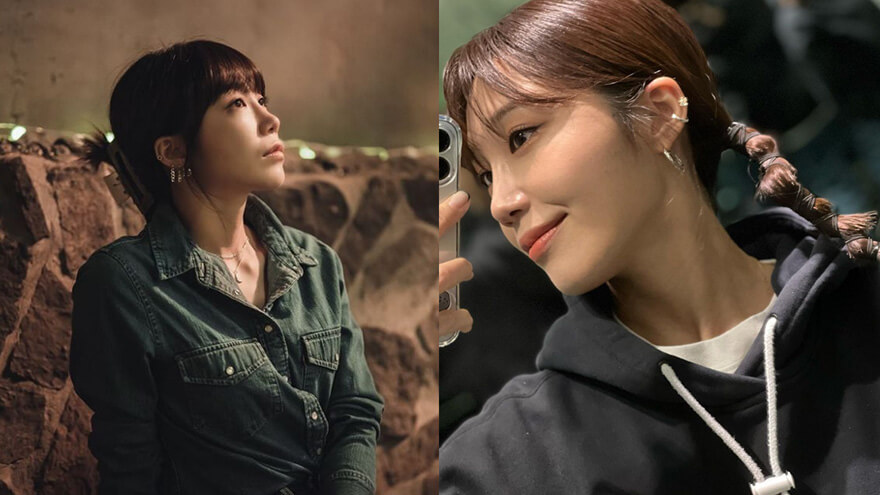 Most of them are on her right ear, with three lobe piercings, a conch, and a helix piercing. 
YVES (LOONA)
Yves is one of the three members of LOONA who has the most earrings, with ten ones.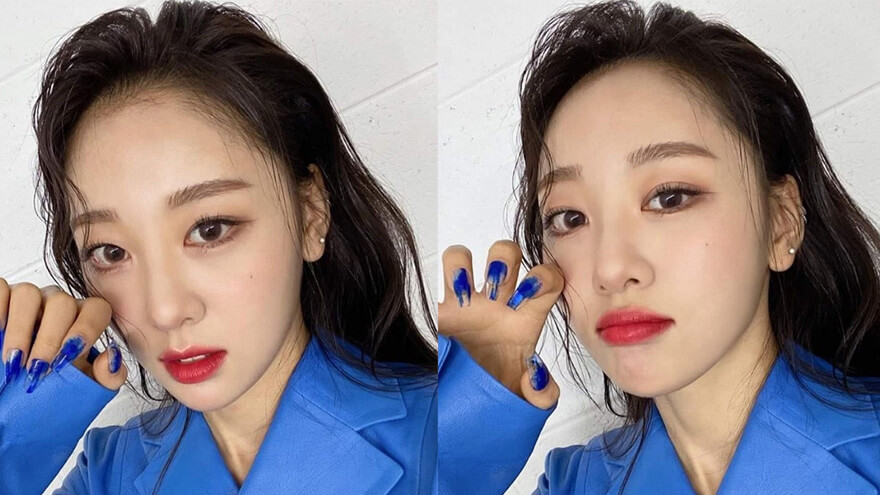 DAHYUN (TWICE)
Dahyun has about three ear piercings that ONCEs find attractive.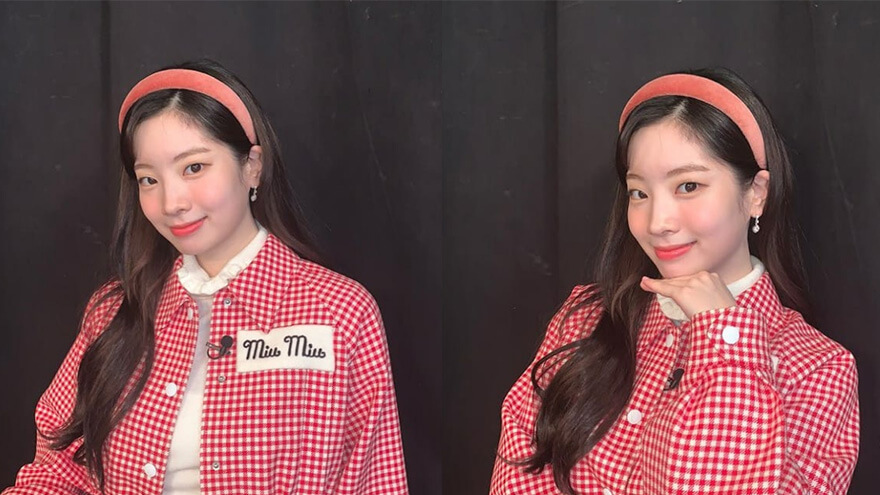 She has piercings on both earlobes, a helix on her right, and a double helix on the left.
NAYEON (TWICE)
Along with Chaeyeon and Dahyun, Nayeon also has a lot of ear piercings.
She has about seven in total, including a conch, a triple lobe, and a helix.
K-Pop Boy Idols With Piercings
These Korean boy idols have driven their fans crazy with the number of piercings they have on their bodies:
JUNGKOOK (BTS)
Not only does BTS' Jungkook is proud of his tattoos, but he also flaunts his body piercings proudly!
Out of the seven members of BTS, Kim Jungkook has the most number of piercings.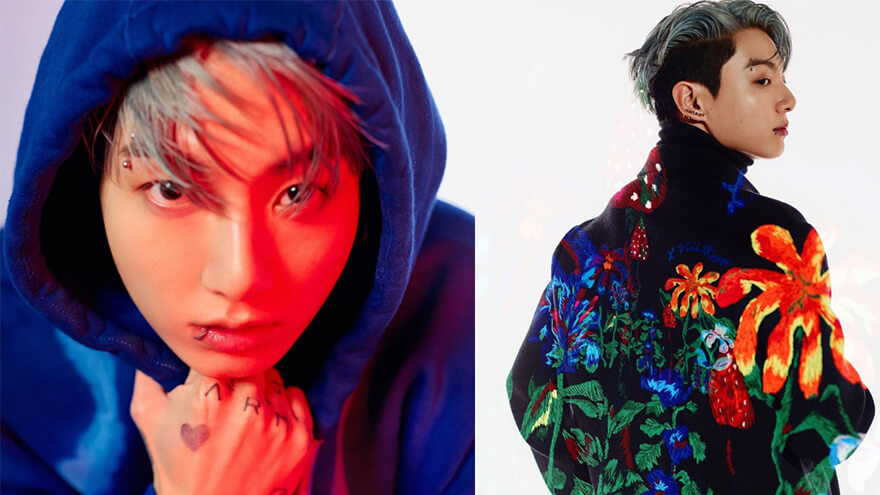 He has eyebrow, nose, lip, and ear piercings.
These body art sure fit Jungkook the best!
JB (GOT7)
GOT7′ JB has nine body piercings, three on his left ear, four on his right, an anti-eyebrow, and a nose piercing.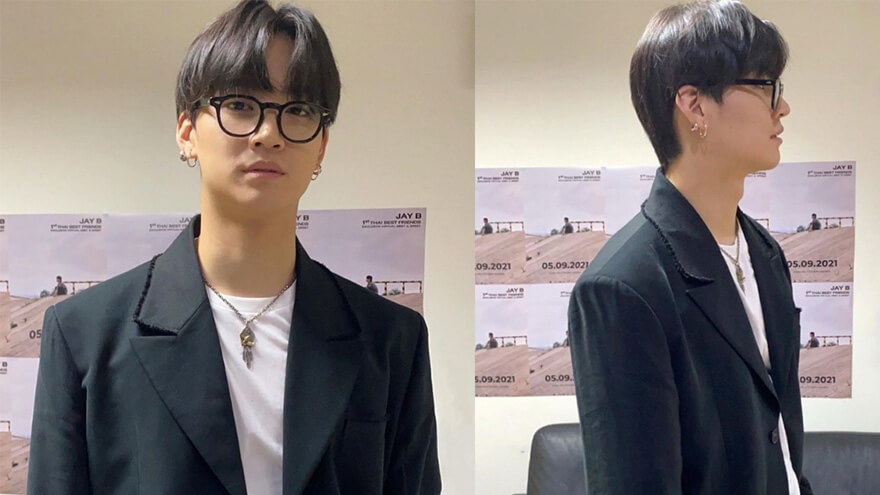 In an interview with Allure, Jay B (his new stage name as a solo artist) finds piercings as a means to experiment with standards and boundaries placed upon Korean celebrities.
BOBBY (IKON)
Since his first appearance in MNET's Show Me the Money, Bobby has had a well-established badass image as a rapper and artist.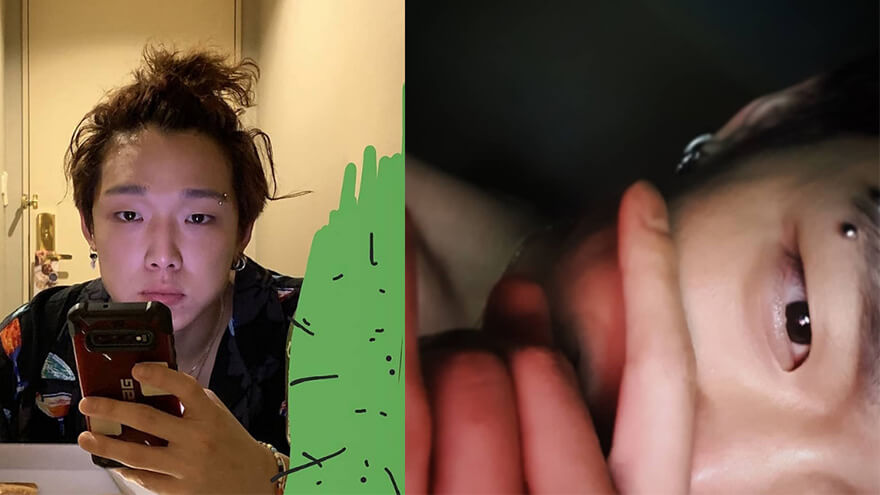 His eyebrow piercing can prove it to you!
ATEEZ HONGJOONG
ATINYs can't get over Hongjoong's piercings.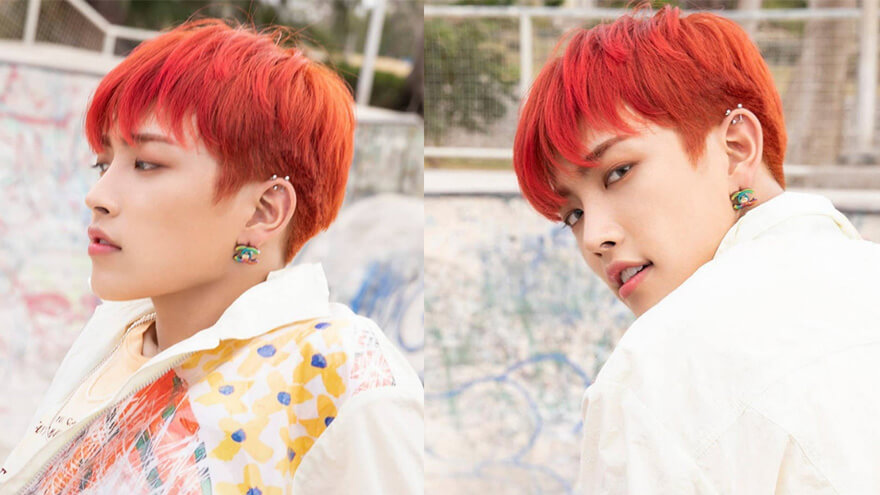 As of now, ATEEZ's leader has nine piercings. A lobe piercing and two inner helices are only some of his collection.
YUTA (NCT 127)
On one of NCT's VLIVE comeback specials, NCTzens freaked out on Yuta's navel piercing!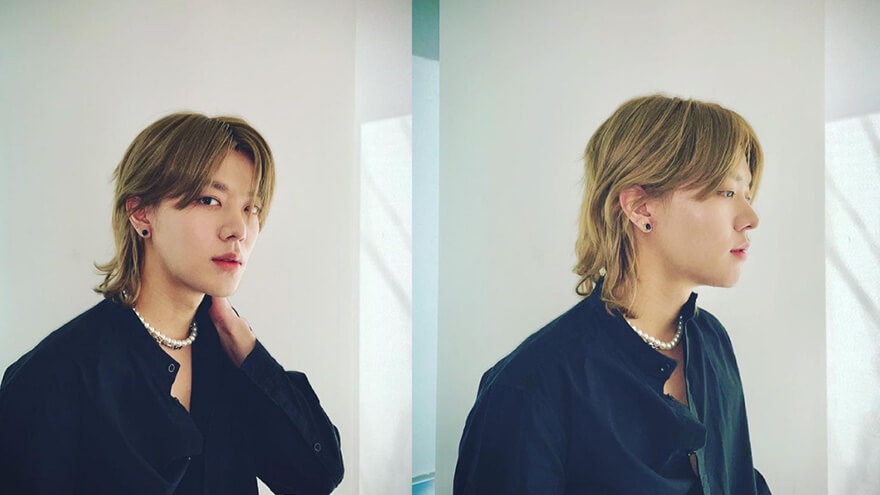 Along with Ten, these two members are rocking the most number of ear piercings in the group.
MINO (WINNER)
Mino is among the few K-Pop idols who broke stereotypes with facial piercings.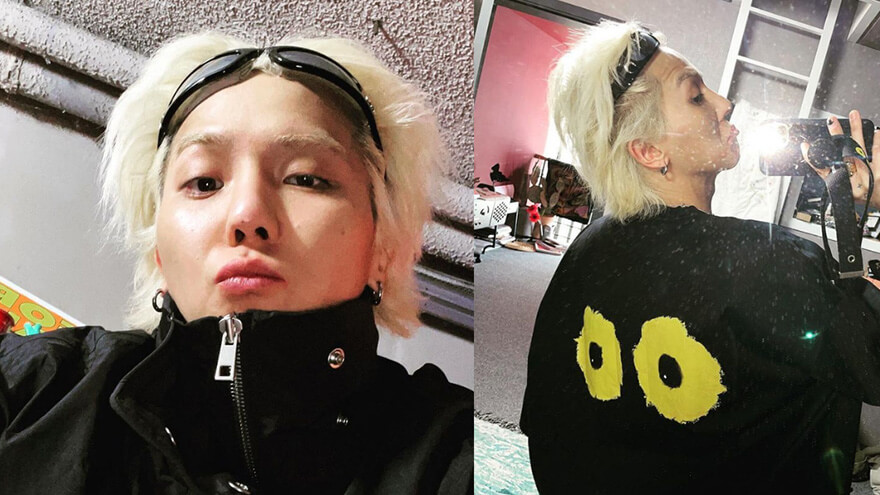 Not only does Mino have ear piercings, but he also has lip and eyebrow piercings.
WOOYOUNG (ATEEZ)
Almost all of the members of ATEEZ have body piercings.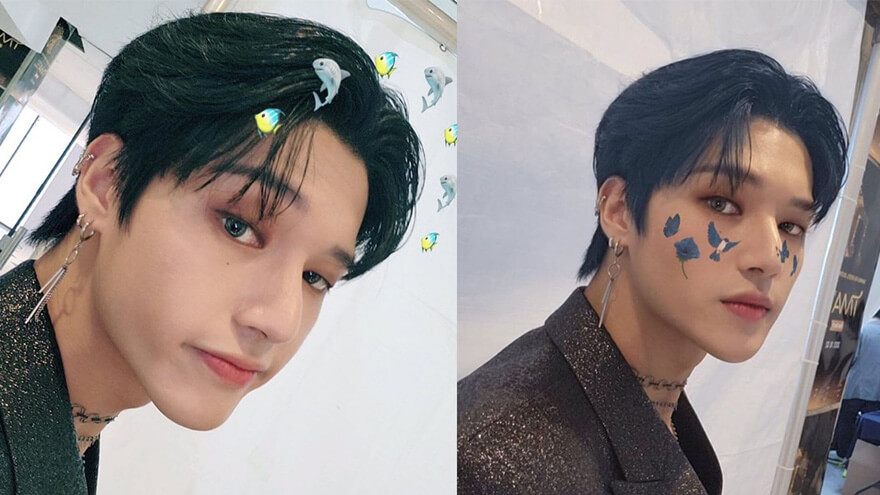 As for Wooyoung, he has one lobe piercing on the left and two lobes and a helix on the right.
I.M. (MONSTA X)
During I.M's pre-debut, he has a total of six piercings.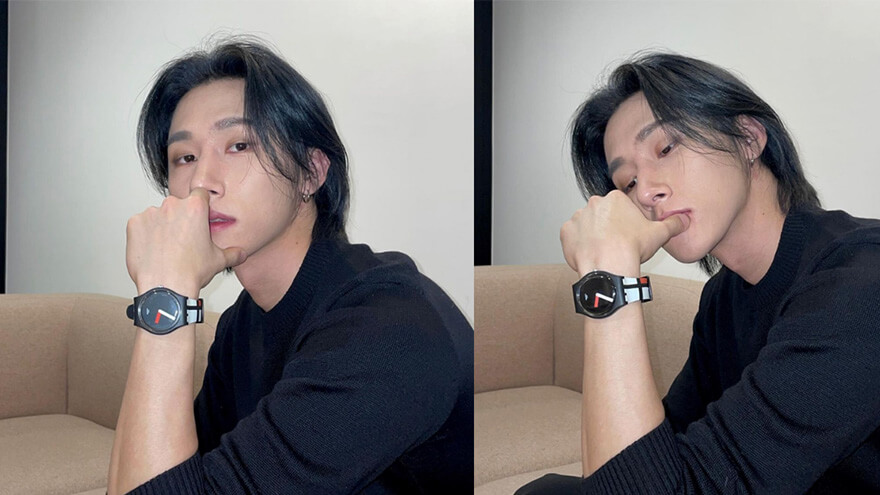 But, some of it must have closed up since the only visible ones now are down to three piercings: two on the left and one on the right.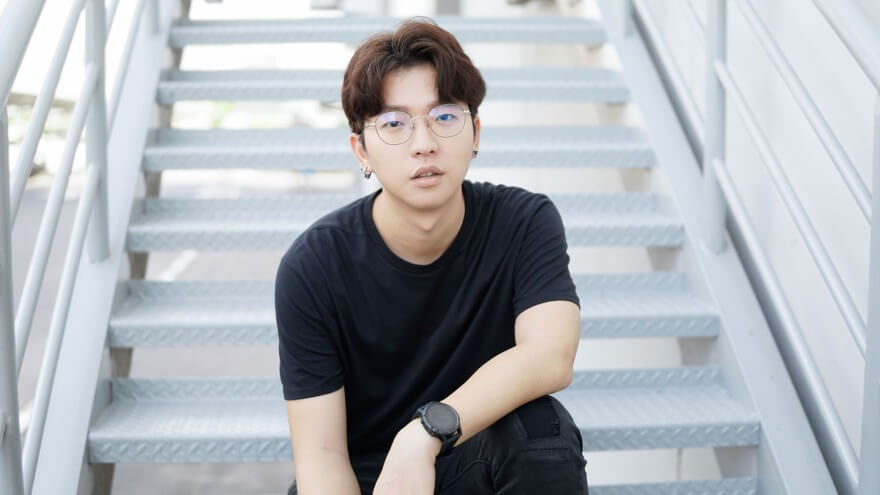 And that's it for this list of K-pop idols with piercings!
Are you planning to have a body piercing appointment any time soon?
You can find piercing inspiration from the K-pop idols mentioned above.
Do you have some?
Show us yours favorite ones on Discord!
And be sure to also check out these Korean idols with tattoos for more inspirations!