35 Popular K-Pop Boy Groups You Should Know
Some of you must have heard about K-Pop through BTS or EXO, but the fun doesn't stop with only these two groups.
With already 4 generations, the K-Pop industry has formed group after group with excellent vocal, dancing skills, and mesmerizing visuals.
In this article, you'll discover some of the most popular K-Pop boy groups that paved the way for the music genre to reach an international audience!
Prepare to get smitten and fall head over heels for these oppas!
35 Popular K-pop Boy Groups You Should Know
Here are some of the most famous K-pop boy groups nowadays.
For those looking for their counterparts, be sure also to take a look at our list of the most famous K-pop girl groups to know!
And for the ones that prefer to watch a video, here's our video!
BTS
Who doesn't know about BTS nowadays?
These boys have globally performed, from the Billboard to the Grammys.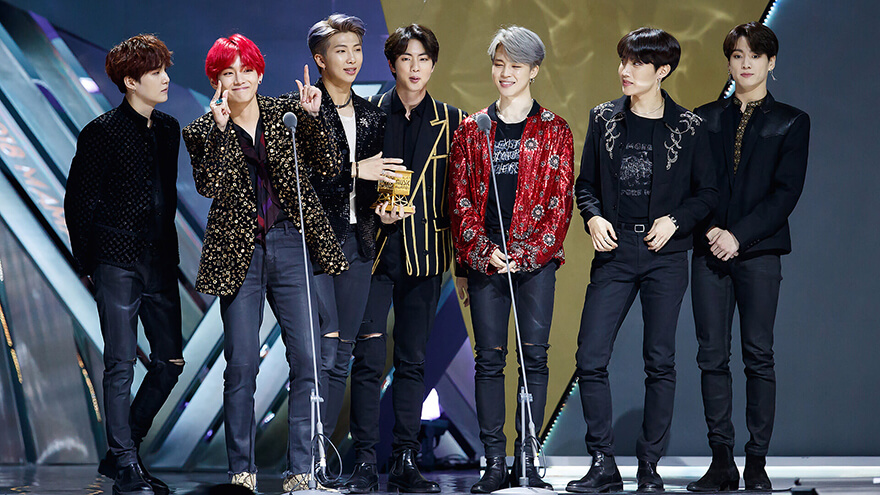 They are probably the most significant Korean act, even the biggest boy band of this era by leading the South Korean pop music industry in album sales!
BTS is breaking records after records with their hit tracks like 'Dynamite' and 'Butter'.
These guys recently performed at the Grammys and held a concert in Las Vegas.
However, ARMYs might have to wait until 2025 for BTS to be complete again after the group's label, HYBE Entertainment, confirmed that the members would enlist in the military starting 2023.
Related Article: Best-Selling K-pop groups of all time
EXO
EXO began as a twelve-piece group divided into two subunits: EXO-K and EXO-M.
EXO-K was heavily promoted in South Korea, while EXO-M had activities in China.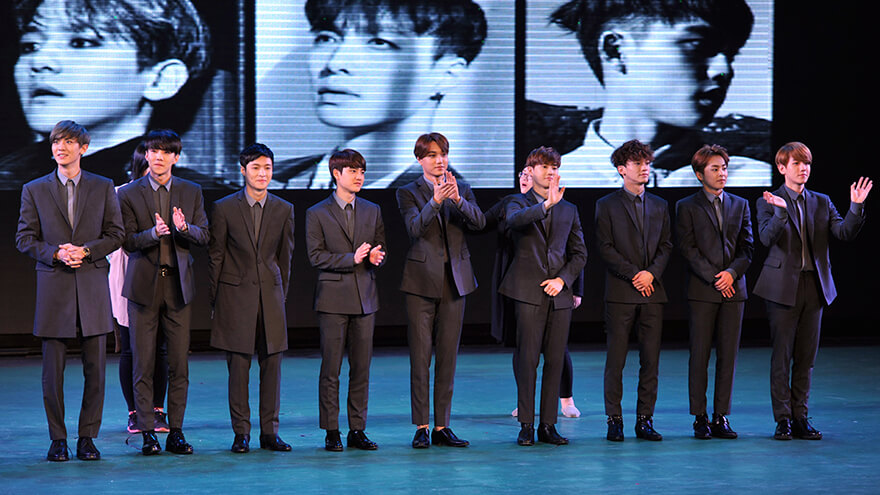 The group's debut track 'MAMA' became one of the biggest debut tracks in the K-pop history.
Almost everyone, even more than 10 years later since the music release, can remember the steps and chants of 'MAMA'.
EXO continued to release hit songs after hit songs like 'Growl,' 'Overdose,' 'Monster,' and 'Love Me Right.'
EXO celebrated its tenth anniversary by producing a new season of the group's variety show EXO Ladder and holding a special fan meeting titled the 2022 Debut Anniversary Fan Event.
In 2023, Suho, EXO's leader, announced that the group would have a comeback sometime in Spring.
SEVENTEEN
Known as "self-producing idols," all of the members of SEVENTEEN, in one way or another, have been part of the creative process of producing the group's music.
The thirteen-member K-pop boy group consists of three sub-units: vocal, hip-hop, and dance sub-unit.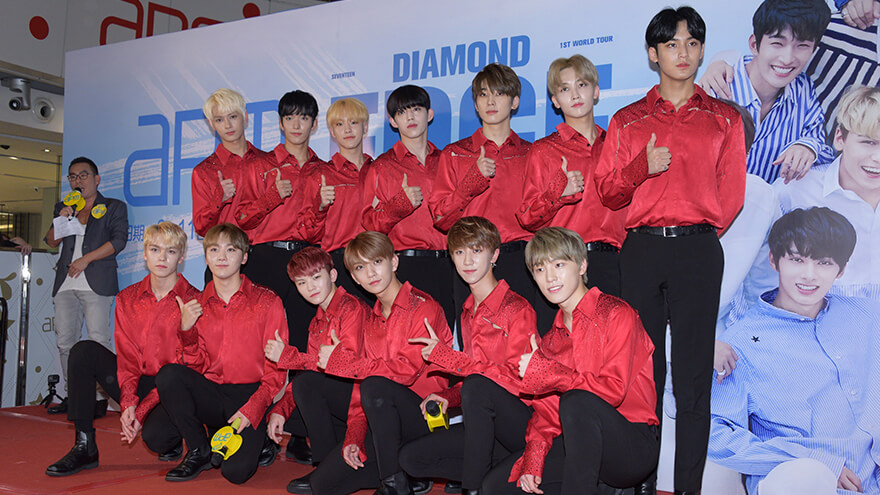 SEVENTEEN has already managed to put out 10 EPs and 3 full studio albums in just six years of activity.
SEVENTEEN is on its way to global domination after winning the Push Performance of the Year at the 2022 MTV Video Music Awards and Best Push Act and Best New Act at the MTV Europe Music Awards.
The group also held their 3rd world tour "Be the Sun" and has already toured North America and Asia.
NCT
NCT has the most members among the popular K-pop boy groups, with 23 guys being part of the group up to date.
Being an experimental group with three groups under the umbrella of NCT (NCT U, NCT Dream, and NCT 127), it can be pretty difficult to categorize their music into one concept.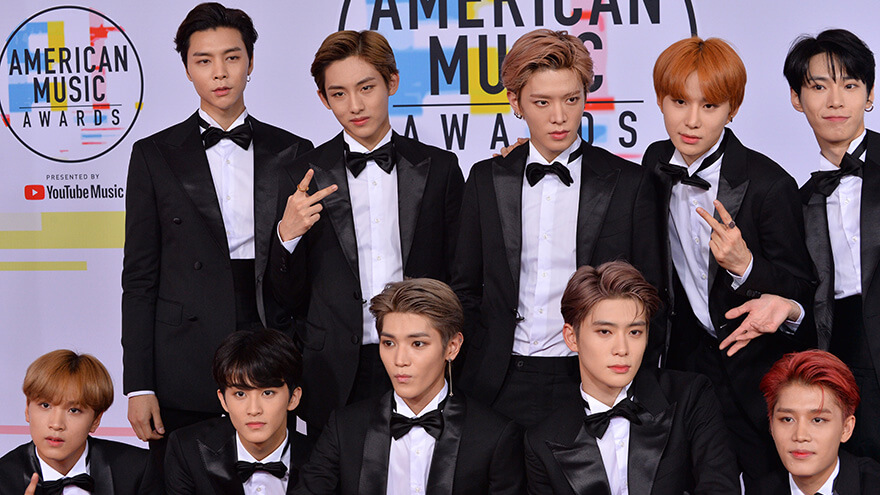 While all 23 members are part of the NCT U, only those 18 and below can join the NCT Dream.
As for NCT 127, this group focuses more on the hustle and bustle of South Korea's capital city, Seoul.
In 2022, both NCT Dream and NCT 127 came back with new music.
NCT Dream released their second studio album, Glitch Mode, and a repackaged album titled Beatbox on March 28 and May 30, respectively.
As for NCT 127, the group released their 4th studio album, 2 Baddies, in September 2022.
In 2023, SM Entertainment announced the formation of a new subunit of the group named NCT Tokyo.
NCT can confuse new fans, but that's the fun of following this group!
Super Junior
Super Junior started as a rotating group in 2005 with twelve members.
One year after, the youngest member Kyuhyun joined the lineup.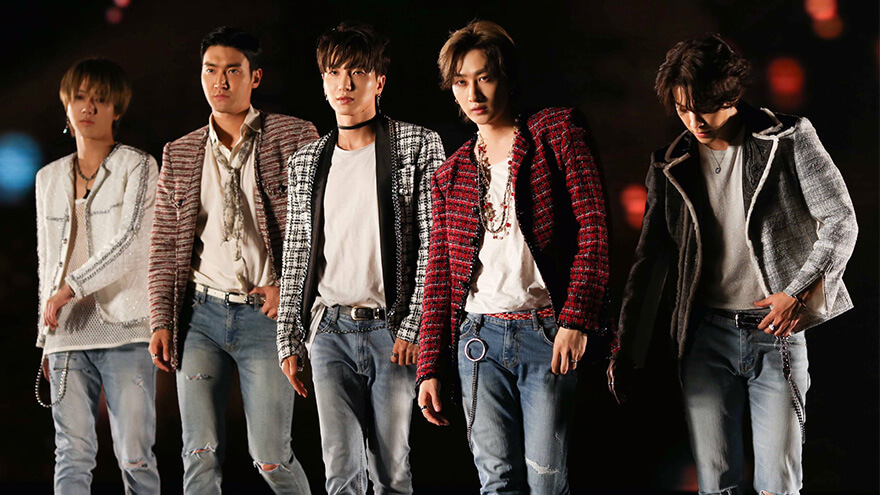 After the growing fanbase started petitioning SM Entertainment, even buying company stocks, to discontinue the rotation of the members, Super Junior ended up with a 13-member lineup.
It allowed the group to form several sub-units, making Super Junior the first group to introduce the concept to K-Pop.
Thanks to the group's third single, 'U', the public recognized their charms and talent.
This release even caused some servers to crash due to the unprecedented download rate.
But Super Junior has yet to experience global stardom with their track 'Sorry Sorry.'
It was so huge that a Youtube video with prison inmates dancing to it got viral in 2009.
Nowadays, Super Junior has nine active members and had its recent comeback made on January 06, 2023, for their 11th regular album The Road.
Stray Kids
Stray Kids is JYP Entertainment's 4th generation boy group.
The group debuted in a reality-survival program of the same name in 2018.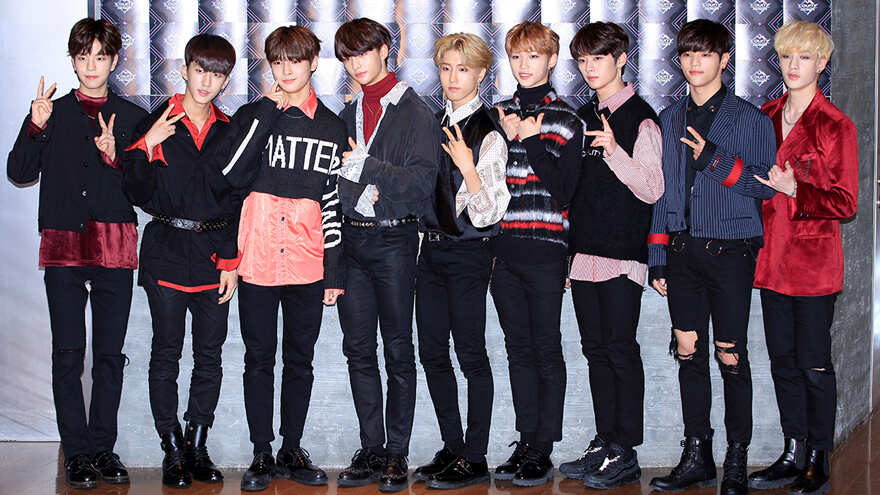 Stray Kids' recent EP Oddinary landed the group on Billboard for the first time.
In celebration of the group's fourth anniversary, Stray Kids revealed the name of the fandom, which is "Stay", in August, 2022.
Also, Stray Kids recently released their seventh EP Maxident, with the lead track "Case 143" in October 2022.
BigBang
BIGBANG officialy debuted in December 2006 with the album BIGBANG Vol. 1.
While their debut album didn't receive much recognition from the public, the following hit tracks like 'Lies' and 'Haru Haru' made BIGBANG top charts for consecutive weeks.
Thanks to these hits, they won several music awards as a rookie group.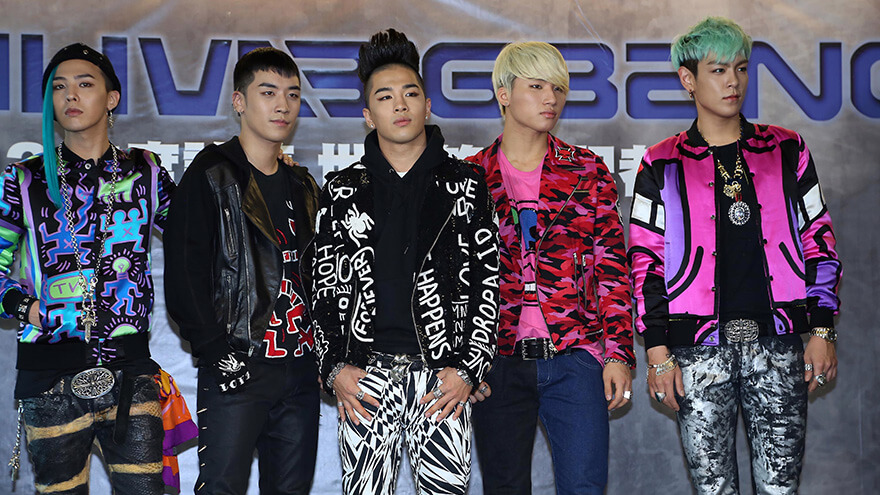 The group later widened its market as BIGBANG gained more international fans with their 5th EP, Alive.
Songs like 'Blue' and 'Fantastic Baby' gathered millions of views after their respective music videos were uploaded on Youtube.
In 2015, BIGBANG released 'Bang Bang Bang', and it was (and is still) a hit around the world.
The then 5-member group changed into a 4-member lineup after Seungri was caught in a big scandal in 2019.
After years of inactivity, BIGBANG finally came back with a new song titled 'Still Life' in April 2022.
GOT7
In January of 2014, GOT7 debuted as the new hip-hop boy group of JYP Entertainment.
From then on, the boys have been releasing top-rating songs and performances such as "Stop Stop It", "Just Right", and "Never Ever".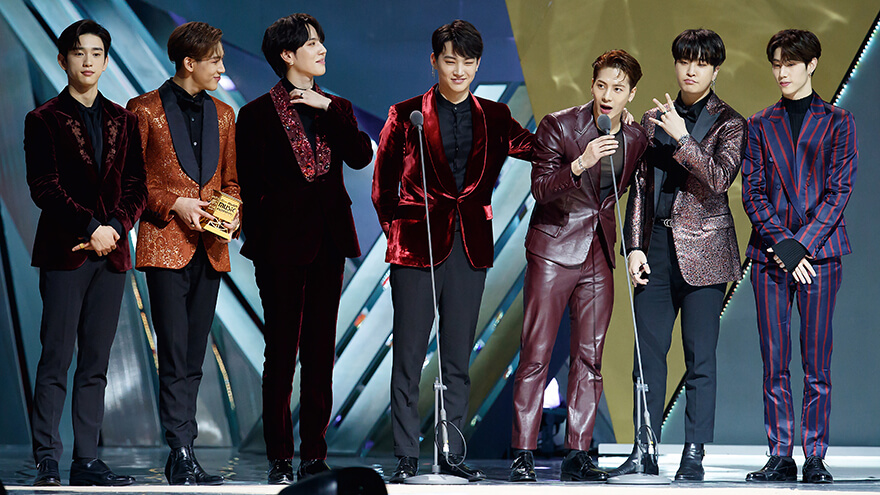 GOT7 has also grown a strong fanbase, with Ahgases (the group's fandom name) supporting the endeavors of each member wherever they go.
After all of the members departed from the company in January of 2021, GOT7 promised to stay together as a group despite working in separate agencies.
On May 23, 2022, GOT7 came back with their self-titled EP Got7 and released the music video of the lead track "Nanana".
GOT7 even made a new group logo and new social media accounts under Warner Music Korea.
iKON
iKON was formed through the survival show WIN: Who Is Next? and officially debuted under YG Entertainment in 2015.
Some of the group's popular songs that make the fans sing along are "My Type" and "Love Scenario."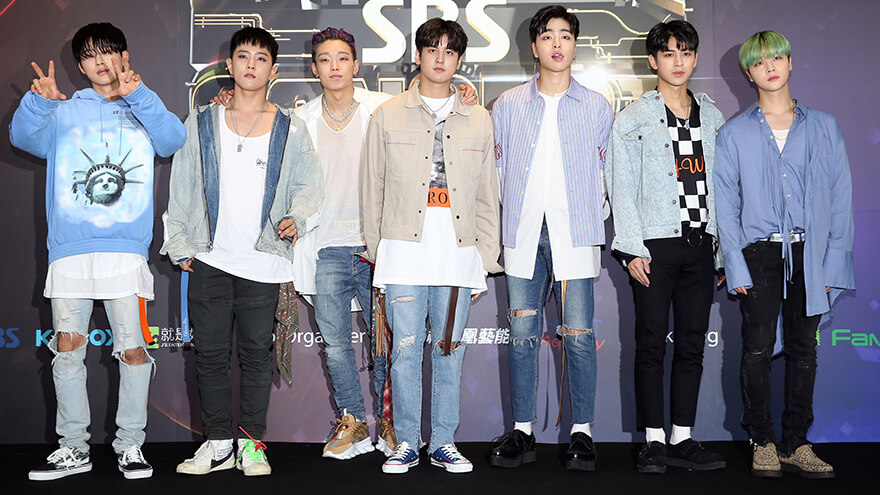 iKON recently made a group comeback in May 2022 with their fourth EP, Flashback.
However, there have been reports on one of the members, Bobby, leaving YG Entertainment.
The contract of iKON with the company is almost expiring, but there are no confirmations on whether the group will continue its career with YG Entertainment or not.
Still, iKONICS always wish the best for the group!
Monsta X
Monsta X is popular for having dark, edgy concepts and hip-hop inspired track titles.
Since 2015, the group has released 9 full studio albums and 11 EPs.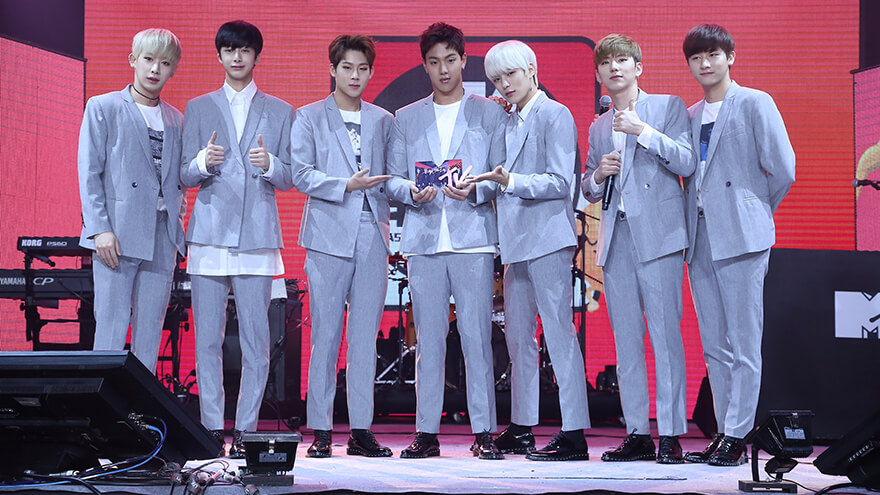 Monsta X recently came back with a new EP titled Shape of Love in late April 2022.
The group also held a three-day tour, No Limit Tour, in Seoul last September and performed at several music festivals in the following months.
SHINee
SHINee is considered as the 'Princes of K-pop.'
After releasing their debut track, 'Replay' in 2008, SHINee bagged the Best New Male Group award during the MNet Asian Music Awards.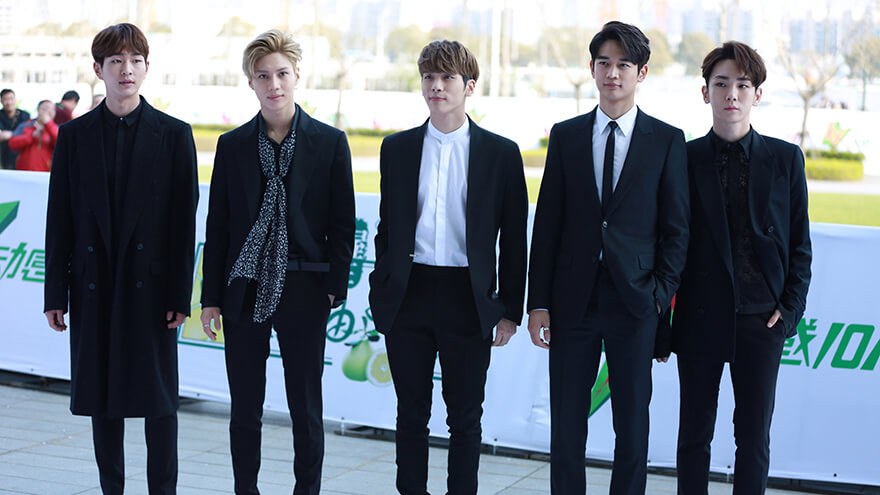 SHINee's fan base continued to grow, especially on the international market, as hit track after hit track, including 'Sherlock,' 'Ring Ding Dong,' and 'View,' were made available to multiple streaming sites.
Over a decade after the group's formation, SHINee and Shawols (the fandom name) mourned the loss of the late member Jonghyun.
SHINee continues its group activity until now after most of the remaining members were discharged from the military enlistment.
SHINee has yet to come back with new music as a group, but there are some members who have released solo albums until Taemin, the last member to enlist, finally finishes serving in the military.
Block B
Upon the group's formation in 2011, Block B was promoted as the "Korean Eminem."
However, Block B's debut didn't receive much attention from the public.
It was the case until Block B released their hit tracks 'Very Good,' 'Nillili Mambo,' and 'Nalina,' earning the group the nickname "The Darkhorse of K-pop."
It wasn't a smooth journey for the group to last this long in the industry, as the members had to face many controversies, even lawsuits against their previous company.
Most of the members are now discharged from the military, including Taeil, B-Bomb, U-Kwon, and Zico.
However, P.O. decided not to renew his contract with Seven Seasons and decided to join a new company, the Artist Company.
It has been five years since Block B released new music as a group.
CNBLUE
While K-Pop is mainly known for its idol groups, CNBLUE here is a Korean band that has been in the music industry for already 13 years.
The group is responsible for several hit songs like 'I'm A Loner,' 'Can't Stop,' and 'Cinderella.'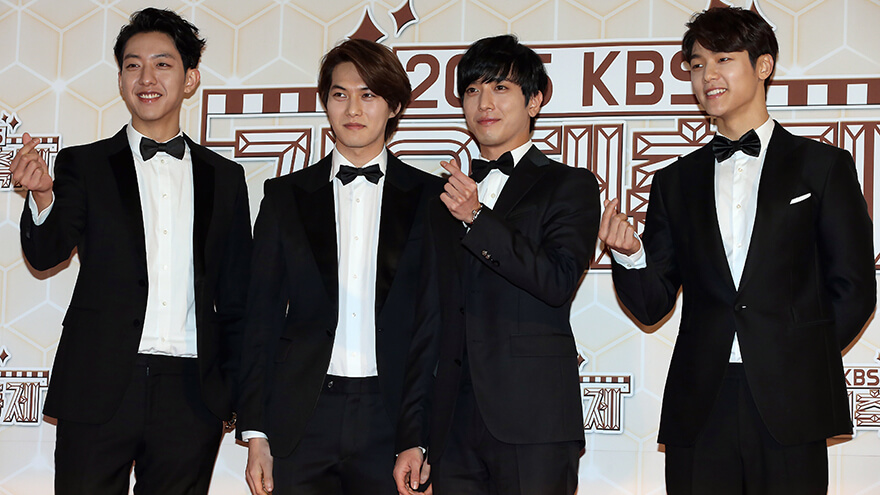 Aside from performing together as a band, CNBLUE members are also seen in many Korean dramas and movies.
CNBLUE recently released their ninth mini-album in October, 2021, as a trio after Jonghyun left the group following his involvement in a scandal.
Seo Taiji and Boys
Seo Taiji and Boys is the first group to incorporate a western hip-hop style into their music during the 1990s.
They are also the first Korean act to use rap to express their grievances about social inequality in their career.
From 1992 to 1996, Seo Taiji and Boys sold over 6 million copies, making the group one of the best-selling acts of all time in South Korea.
After their disbandment, one member, Yang Hyun Suk, established the label YG Entertainment, the house of some of the most prominent groups in K-Pop, including BIGBANG and BLACKPINK.
H.O.T
H.O.T, also known as, Highfive of Teenagers, is one of the biggest boy groups during the mid-1990s under the label SM Entertainment.
The group dominated the South Korean music scene with their catchy tunes and dance moves, making them the first successful male K-Pop group in the industry.
H.O.T has also sold millions of album copies and won several awards before disbanding in 2001.
The group members reunited for a special performance in the variety show Infinite Challenge in 2018.
SECHSKIES
SECHSKIES is known to be the rival of H.O.T during their debut in 1997.
The group is said to be the pioneer of fandom culture (Yellowkies, SECHSKIES' fandom name) because of its huge fanbase.
Their hit songs include 'Comeback,' 'Couple,' and 'Road Fighter.'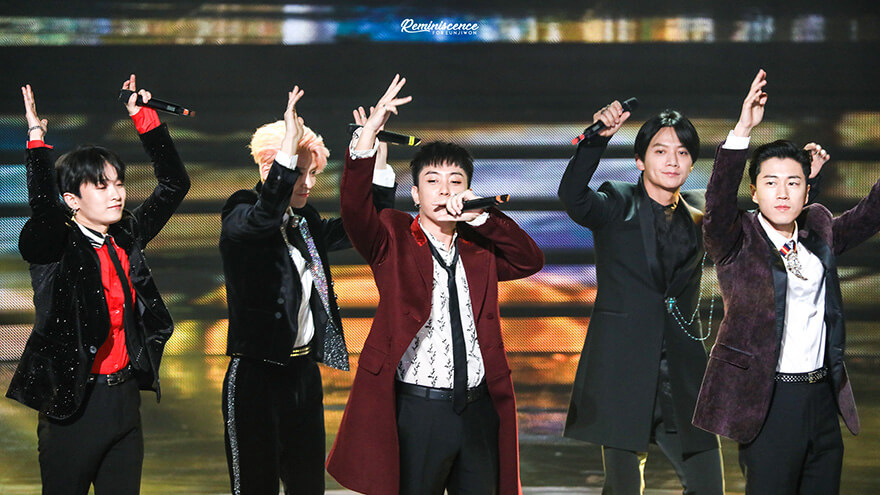 SECHSKIES announced their disbandment in 2000, surprising Yellowkies and even the public.
It was due to disagreements that the group had with their previous company DSP Media.
SECHSKIES reunited in 2020 and decided to make a music comeback under YG Entertainment.
Nowadays, SECHKIES members continue their career as idols and released another music in 2021.
It was a nostalgic moment for K-pop fans from the 90s.
g.o.d
Groove Over Dose, or g.o.d, is a five-member K-Pop boy group from SidusHQ and, later on, JYP Entertainment.
They are popular for their storytelling-type of music, captivating the attention of fans and the general public in the early 2000s.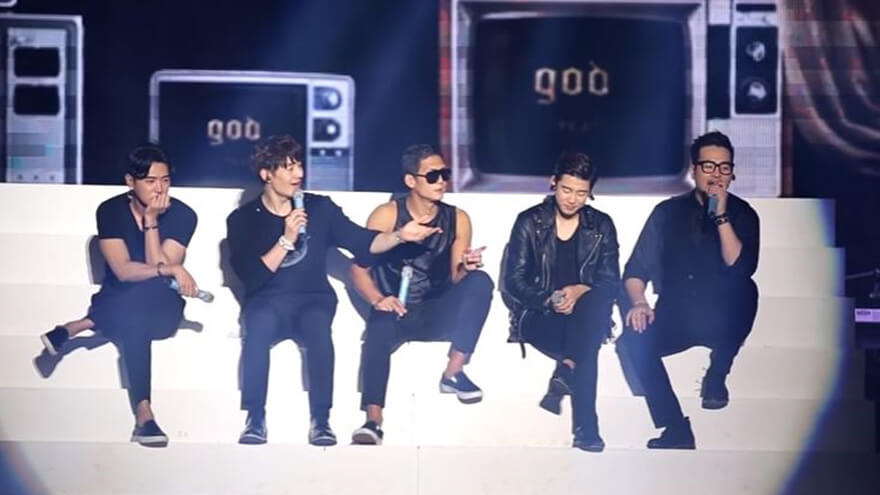 g.o.d disbanded in 2005 but reunited in 2014 for its 15th anniversary.
The group even won Album of the Year in the 2014 Melon Music Awards for their comeback album, Chapter 8.
g.o.d. reunited in 2014 for their 15th anniversary and continued their careers as idols from then on.
In 2018, g.o.d. celebrated its 20th anniversary by releasing a 10-episode travel variety show and a new single, "Snowfall."
In late 2022, the group held a year-end concert on December 9 to 11.
It marks g.o.d's first performance in 4 years.
Shinhwa
SHINHWA is the longest-running K-pop group that has been in the industry for 24 years already!
Since the group's formation in May 1998, all members survived the so-called 'seven-year curse' in K-Pop, military enlistments, marriages, and many more.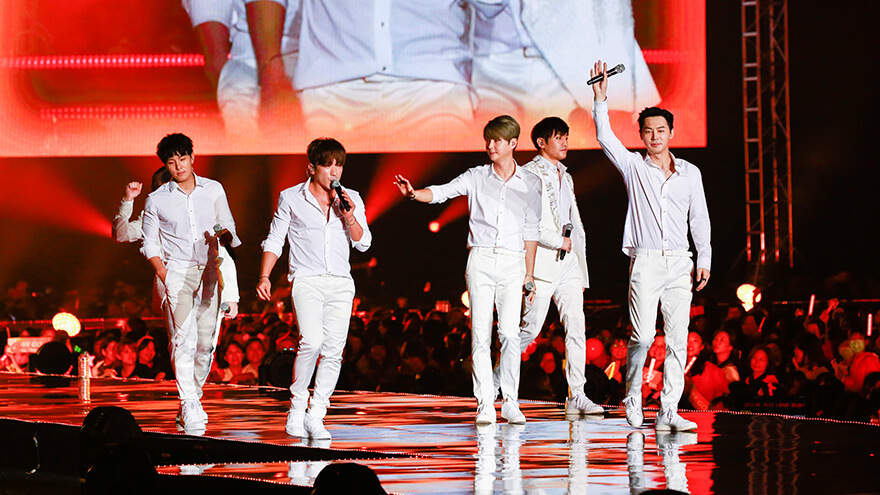 During their debut, they were under SM Entertainment, transferred to Good Entertainment and stayed with the label for 10 years, and finally started their own company called Shinhwa Company in 2012 up to the present.
SHINHWA held a concert during their 21st anniversary in 2019 and has been doing promotions with no end in sight.
In 2022, SHINWA formed a new sub-unit, SHINHWA DWJ, with members Minwoo, Dongwan, and Junjin.
TVXQ!
TVXQ! is the pioneer of 2nd generation K-pop.
The group's debut track 'Hug', released in 2004, showed the innocence of the members, which stole the hearts of many girls in their teens during the early 2000s.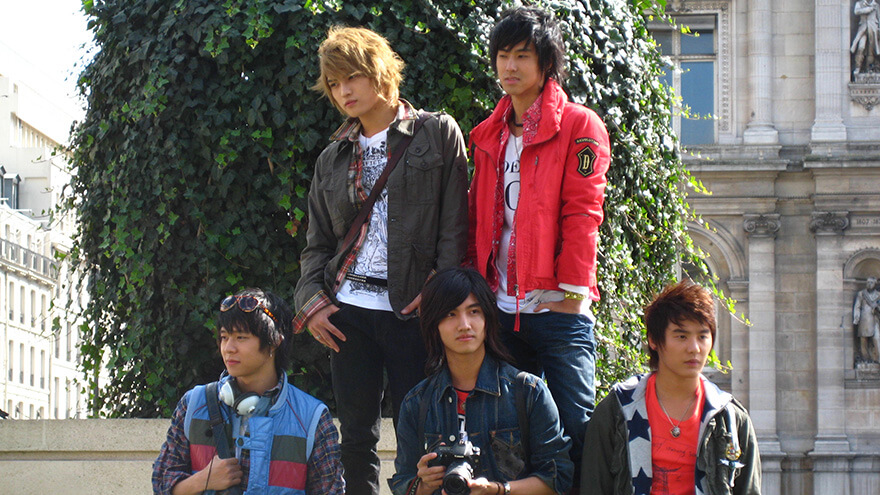 TVXQ!'s second album, Rising Sun, paved the group's popularity in South Korean and Japanese markets.
Because of their huge fanbase, TVXQ! was able to fill Tokyo Dome to the brim, making them the first Korean act to ever perform in one of the most famous landmark in Japan.
Their song 'Mirotic' was an instant hit upon its release, placing the group in the top of 9 music programs.
In 2010, three of the five members left TVXQ!, turning the five-piece group into a duo.
Changmin and Yunho are still doing activities up to this year and released a Japanese EP titled Epitaph last March of 2022.
SS501
SS501 was a 5-piece K-Pop boy group under the DSP Media, home to some of the most significant first-generation K-Pop groups like SECHSKIES and Fin.K.L.
They were considered a 'monster rookie' during their debut after winning several end-of-the-year music awards in 2005.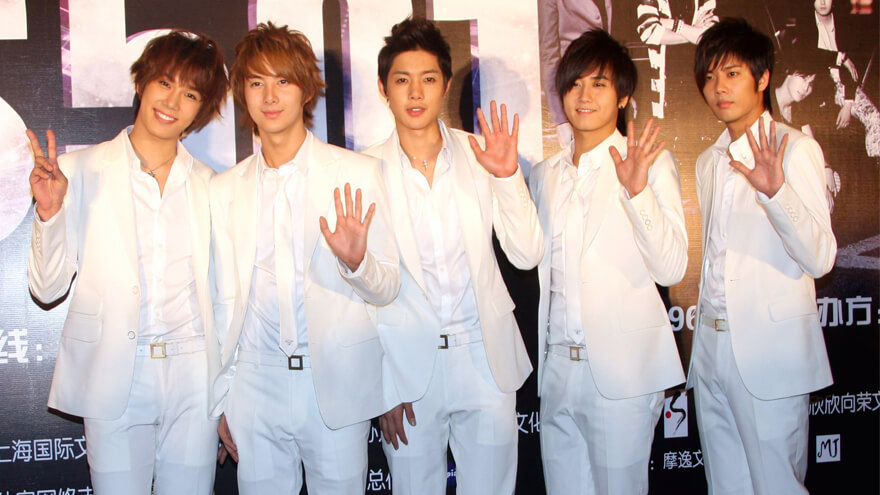 SS501 was even the first Korean act to receive the Newcomer Award in the Japanese Gold Disc Award.
Their hit songs include 'Love Ya,' 'UR MAN,' and 'Warning.'
SS501 disbanded in 2010 after all members decided not to renew their expiring contract with the company.
However, in 2020, two group members carried the name SS501 as they performed during the Chuseok festival alongside some 2nd generation K-Pop groups like T-Ara and Teen Top.
2PM
2PM is a group formed under JYP Entertainment and known for its acrobatic moves.
As the members went on several variety shows to promote the group, 2PM was later labeled as the 'beast-dols' (beast idols).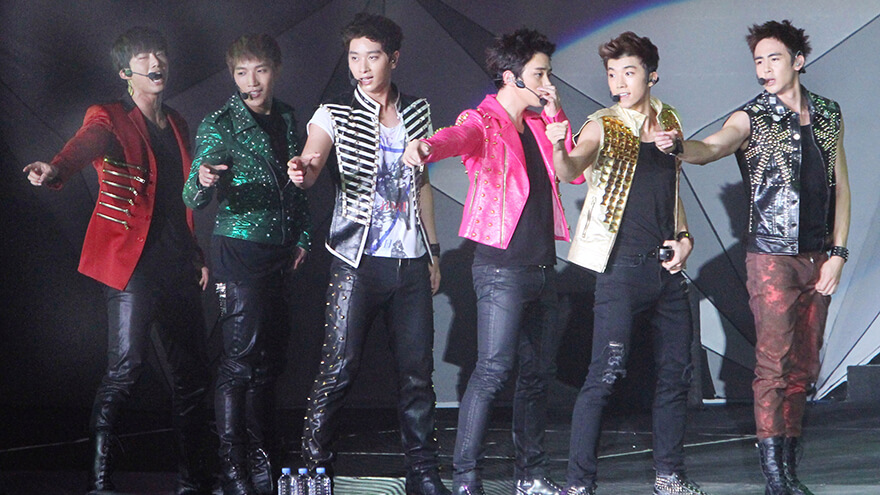 It was mainly due to their 'beastly' strength and physique.
Their hit songs include 'Again and Again,' 'Heartbeat,' and 'Hands Up.'
After four years of inactivity following the members' military enlistment, 2PM came back to the music scene as a whole group in June 2021 with the studio album Must.
Following the news of Chansung's marriage and the birth of his first daughter, fans have yet to hear updates regarding 2PM's music comeback.
2AM
From the group's name itself, 2AM is the sibling boy group of 2PM.
Unlike the other group's image, members of 2AM have a more innocent and softer image, and most of their music includes ballads.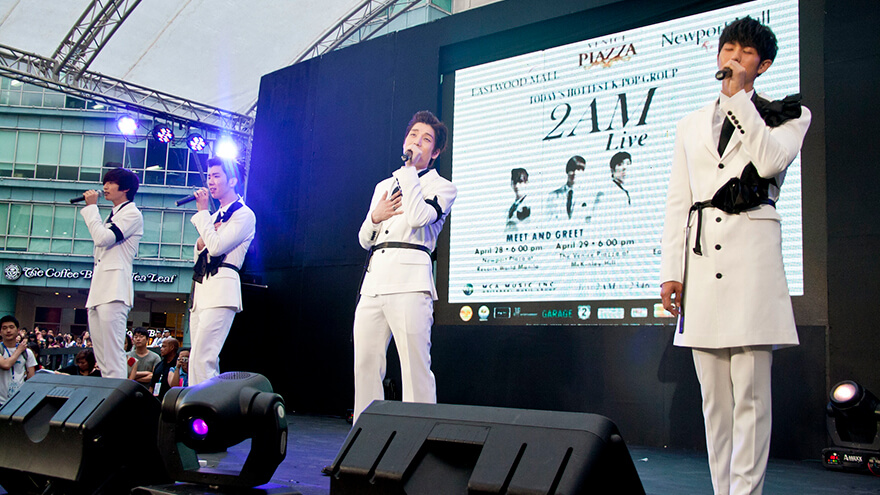 7 years after their debut, three out of four members left JYP Entertainment, but it doesn't mean that the group has already disbanded.
In November 2021, 2AM finally came back as a full group with their 4th EP Ballad 21 F/W.
INFINITE
INFINITE is a boy group known for its excellent vocal range and synchronization.
Their hit tracks include 'Be Mine,' 'The Chaser,' 'Man in Love,' and 'Bad.'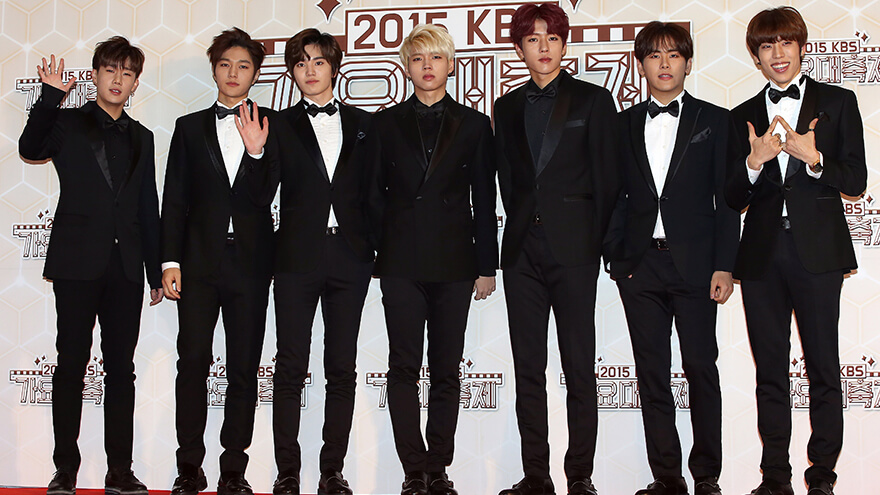 What was once a seven-member group turned into a six-piece act in 2017 after Hoya left INFINITE.
Still, the group continued doing their promotions and released their third studio album Top Seed, in 2018.
INFINITE went on an indefinite hiatus after the members started enlisting in the military.
However, in October 2022, Woohyun decided not to renew his contract with Woolim Entertainment, making him the final member to leave the agency.
Despite the members being in different entertainment agencies, there has been no news on whether Infinite will continue with group activities.
HIGHLIGHT/B2ST
B2ST (Beast) started as a six-member K-Pop boy group under Cube Entertainment.
They are widely known for songs such as 'Bad Girl,' 'Shock,' and 'Fiction.'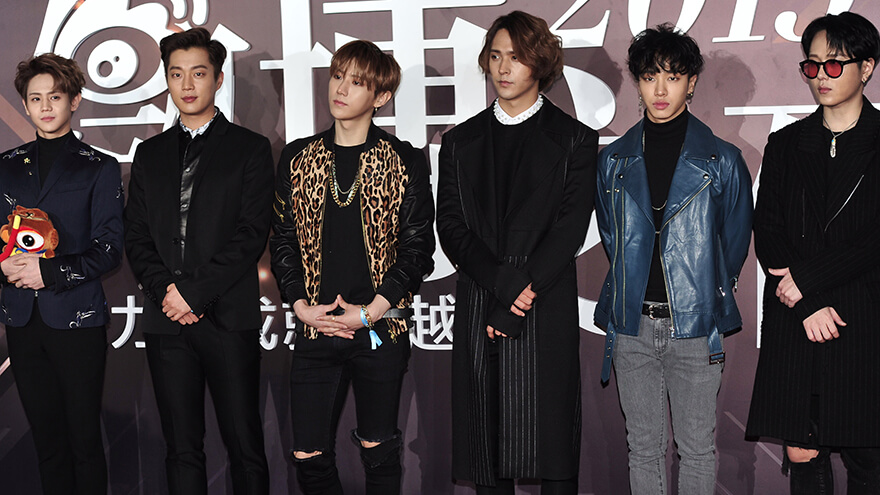 In 2016, one member permanently left the group while the other five left the company and re-branded as HIGHLIGHT.
HIGHLIGHT will even lose another member as Junhyung was involved in a scandal in 2019.
After 4 members finished their mandatory military service, HIGHLIGHT released its third EP in 2021 and its first studio album in 2022.
And on November 7, 2022, HIGHLIGHT released its 4th EP After Sunset.
B1A4
B1A4 had a unique concept during their debut, something different than what was usually done by boy groups during the 2nd generation of K-pop.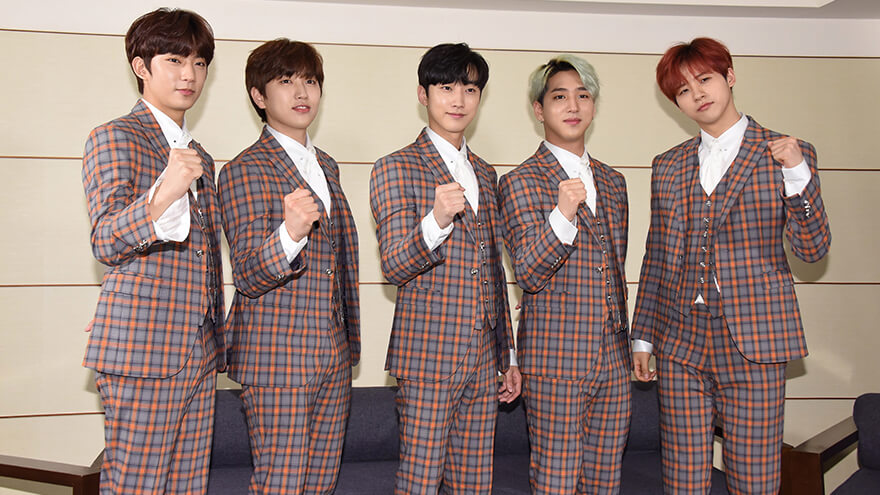 Instead of releasing several teasers about the members, B1A4 was rather introduced as webtoon characters.
Since the group's formation, B1A4 has released 4 Korean and 5 Japanese studio albums and 7 EPs.
From five members, B1A4 currently has three members left to continue group activities.
F.T. Island
F.T. Island is another Korean band that has been rocking with K-pop fans since 2007.
They are known for tracks like "Love Sick" and "Bad Woman."
F.T. Island released its 6th studio album in 2016 after going into an indefinite hiatus with the members entering the military.
And now that some of them have been discharged from military enlistment, F.T. Island is now back and has been holding concerts, starting from 'THE CON 2022: FT Island' in May to 'All Drew' in August 2022.
Teen Top
Teen Top debuted in 2010 as a six-piece act.
K-pop fans know the group for hit tracks like 'Going Crazy,' 'Miss Right,' and 'Rocking.'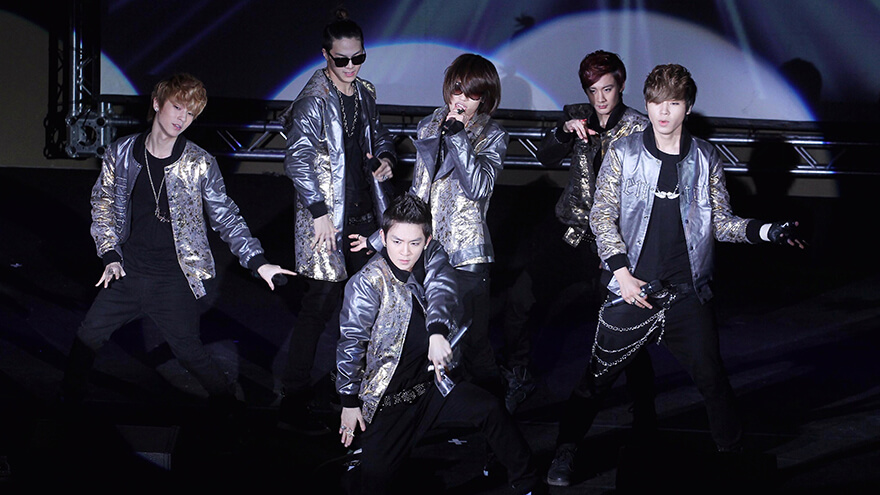 Teen Top celebrated its 10th anniversary by releasing a 2020 version of its song 'To You.'
Like most 2nd generation K-pop boy group members, some Teen Top members still serve in the military.
While some have been discharged from military service, Teen Top has yet to release new music for fans who have been anticipating the group's return after 2 years.
MBLAQ
MBLAQ is a group produced by the K-pop icon Rain.
They had a such positive reception from the public that MBLAQ was dubbed as the 'next TVXQ!' upon their debut.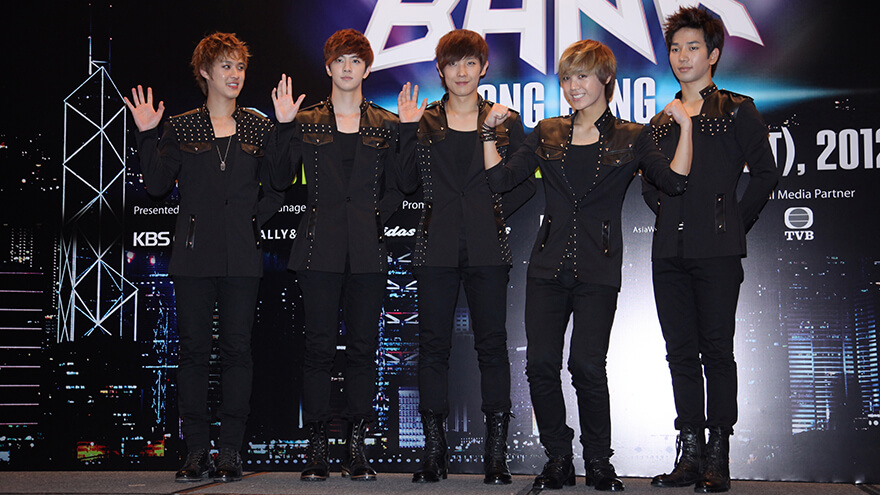 However, the group's popularity dwindled because of a lack of group activity and promotion.
MBLAQ had its last appearance as a group in 2015 before disappearing without any news of a hiatus or disbandment.
ZE:A
ZE:A officialy debuted in 2010 under the Star Empire Entertainment.
The group consists of 9 members and has released three studio albums, 4 single albums, and 4 EPs.
It has been seven years since ZE:A last made a comeback, making them the K-pop boy group with the longest hiatus in the Korean music scene.
But this does not mean that the members are nowhere to be found.
Two of ZE:A members, Park Hyung Sik and Im Si Wan, have become known drama actors, and one member, Kwang Hee, has been a staple in Korean variety shows.
VIXX
VIXX has the reputation of being the 'concept kings' in K-pop for its great musical concept in every comeback.
The group has produced tunes in everyone's K-pop playlist like "VOODOO DOLL" and "Chained Up."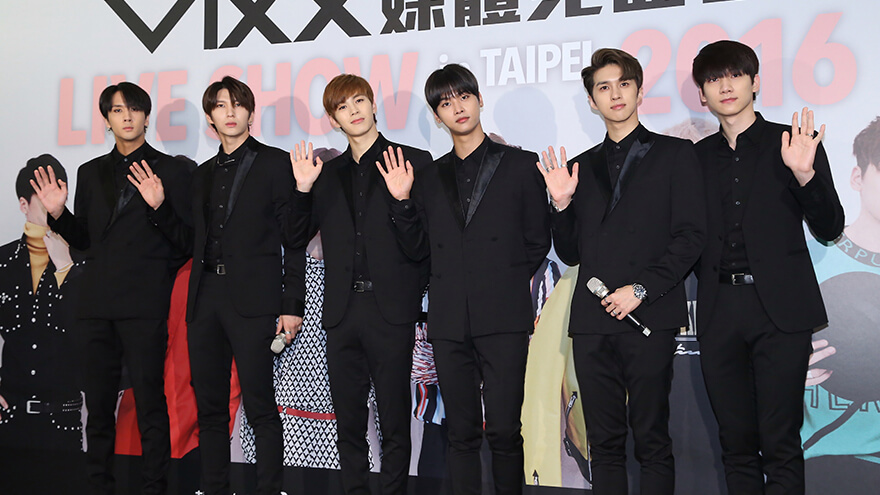 VIXX only has 5 members now after Hongbin left Jellyfish Entertainment and the group altogether.
While it has been a while since VIXX came back with new music, some members like N and Ravi have been active on screen, including dramas and variety shows respectively.
B.A.P
During the heyday of B.A.P, the group was considered the biggest rival of both EXO and BTS.
Fans of the three groups were even fighting against each other in year-end music award shows, pushing their favorite idols to win the best awards.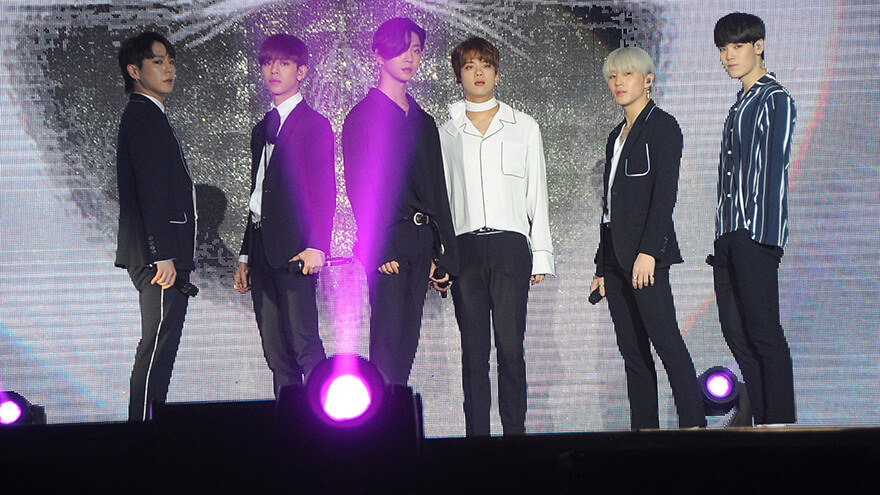 But the fall of B.A.P could be traced back to the lawsuit the group filed against TS Entertainment for unfair profit distribution and mistreatment.
The last group activity of B.A.P was still back in 2018 before all of the members left the company.
B.A.B.Y (fandom name) is still hoping for B.A.P to reunite again as there was no news of disbandment from the group or their previous entertainment agency.
BTOB
Many K-pop fans consider BTOB to be one of the craziest and funniest boy groups of all time.
All members have been to many Korean variety shows and proved how witty they are regarding jokes.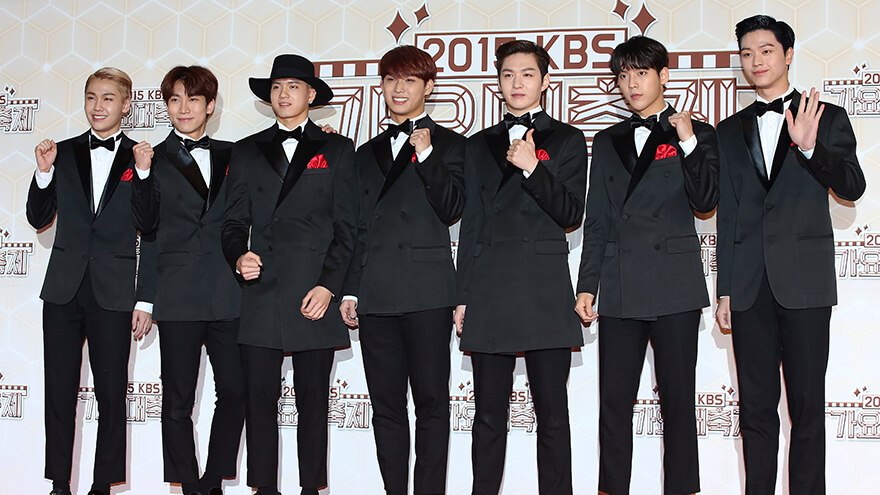 Aside from that, BTOB is also known for its mesmerizing vocals on stage.
The group came back to the music scene as a full group after all members completed their military service with a studio album titled Be Together.
It was announced that BTOB would hold its 10th-anniversary concert, 'Be Together', on December 30-31, 2022, and January 1, 2023.
TREASURE
TREASURE was formed in another reality survival show by YG Entertainment, Treasure Box.
Only after five months of being a rookie boy group, TREASURE has already sold over a million copies of their debut album The First Step: Chapter One.
The 12-member boy group received their first music show win with the track "Jikjin."
TREASURE also released their second EP The Second Step: Chapter Two, with the lead track "Hello" in October, 2022.
However, two members of the group, Yedam, and Mashiho, left TREASURE in November 8, 2022, because of health and personal reasons.
ATEEZ
ATEEZ is one of the leading boy groups from 4th generation despite coming from a lesser-known company KQ Entertainment.
The Korean Ministry of Culture, Sports, and Tourism even dubbed ATEEZ as the '4th Generation Leaders.'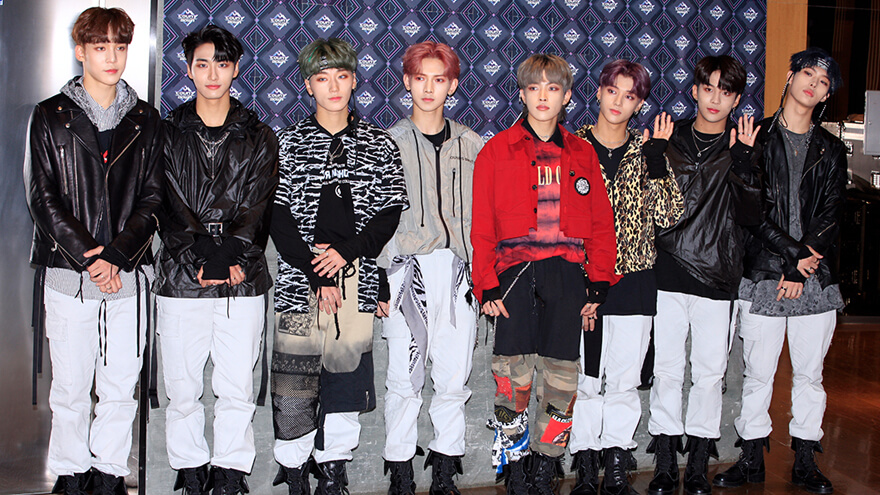 ATEEZ released its 9th Korean EP, The World EP.1: Movement, with the lead track "Guerrilla" on July 29, 2022.
The group has also participated in several joint concerts around Asia, including Kpop Land 2022 in Jakarta, K-pop Masterz Ep.2 in Manila and Bangkok, and KCON 2022 Japan in Tokyo.
TXT
Coming from the home of BTS, Big Hit Entertainment, TXT, or Tomorrow X Together, is the boy group that has been captivating the hearts of the fans with their vocals and visuals.
The group has received several awards since its formation in 2019, such as Rookie of the Year at the 2019 Melon Music Awards and the 34th Golden Disc Awards, and Best New Male Artist at the MNet Asian Music Awards.
TXT had its 2023 comeback releasing its 5th EP, The Name Chapter: Temptation, on January 7.
ENHYPEN
KPOP's breakout boy group, ENHYPEN's debut, was heavily anticipated by fans by the end of 2020.
One of their songs, "Polaroid Love," even dominated TikTok and was used by KPop fans and non-fans alike in their video content.
In January 2022, the company Belift Lab released a webtoon series about ENHYPEN titled Dark Moon: The Blood Altar.
Also, on October 2022, ENHYPEN released its first Japanese studio album, Sadame, which consists of 9 tracks.
Winner
Winner is also formed in the same reality survival show as iKON was.
The group started with 6 members in 2015, but Nam Taehyun left the agency only a year after Winner debuted.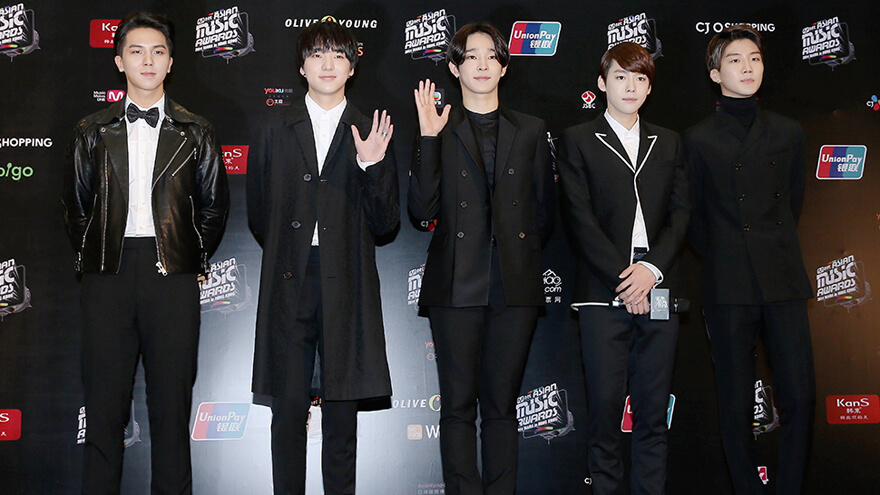 All WINNER members have already finished their military service, finally allowing them to perform as an entire group.
And in July 2022, WINNER came back with new music with their fourth EP, Holiday, and the lead track "I Love U."
Pentagon
Pentagon has been releasing hit track after hit track, including 'Shine' and 'Dr. BeBe', but didn't get a No. 1 with any of their albums until 2022.
From the original 10-member lineup, Pentagon is left with only 9 members after E'Dawn left Cube Entertainment after confirming his relationship with soloist Hyuna.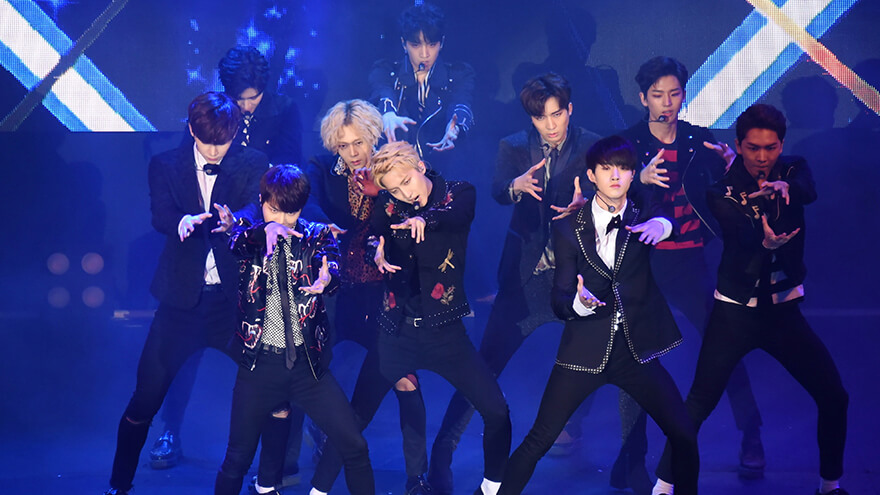 In 2022, Pentagon has made several comebacks, releasing its 12th EP, In:vite U, and 5th Japanese EP, Feelin' Like.
Day6
Day6 is an idol band from JYP Entertainment.
The group is responsible for several bangers like "You Were Beautiful" and "I Loved You" that made fans cry for non-existent breakups and heartbreaks.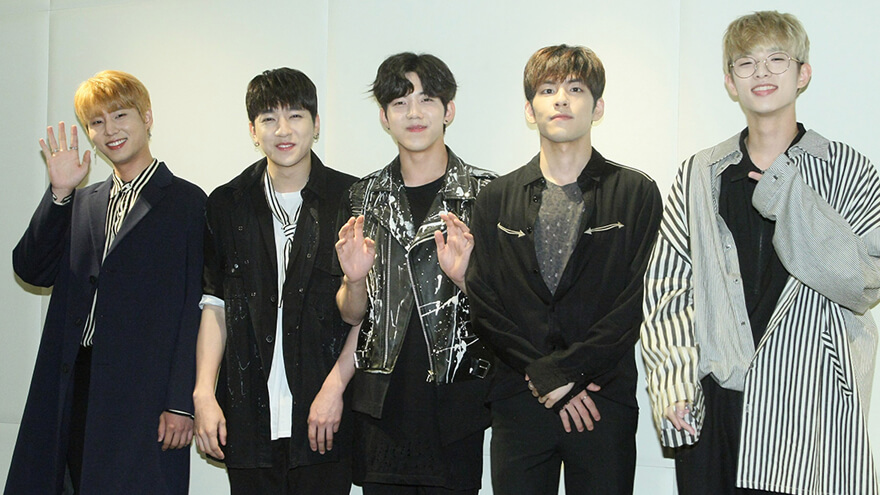 From being a 6-piece act, Day6 only has 4 members after 2 members left the group in 2016 and 2021, respectively.
As of 2022, 3 out of 4 members have enlisted in the military.
All of Day6 also renewed their contract with JYP Entertainment in September.
The Rose
The Rose might be one of the most underrated boy bands ever!
Its members' vocals, music, and great rhythm are top-notch, but sadly, lawsuits exist to drag down the careers of many Korean idol groups.
The Rose's recent comeback was in December of 2021 with the single "Beauty and the Beast."
However, after signing with a new label last August, The Rose released a song from its first studio album Heal titled 'sour'.
The band will also go on a world tour, Heal Together World Tour, in North America, South America, Europe, and Asia until late 2023.
SF9
SF9 is the first boy dance group of FNC Entertainment with 9 members.
The group first appeared on stage with its debut track 'Fanfare'.
Currently, 2 members of SF9 are serving in the military.
SF9 came back with new music on July 13, 2022, with its 11th EP, The Wave OF9.
Aside from this, SF9 is holding the Delight Tour (2022 SF9 LIVE FANTASY #4 DELIGHT TOUR) from November to December 2022.
Related Article: Motivational K-pop quotes to inspire yourself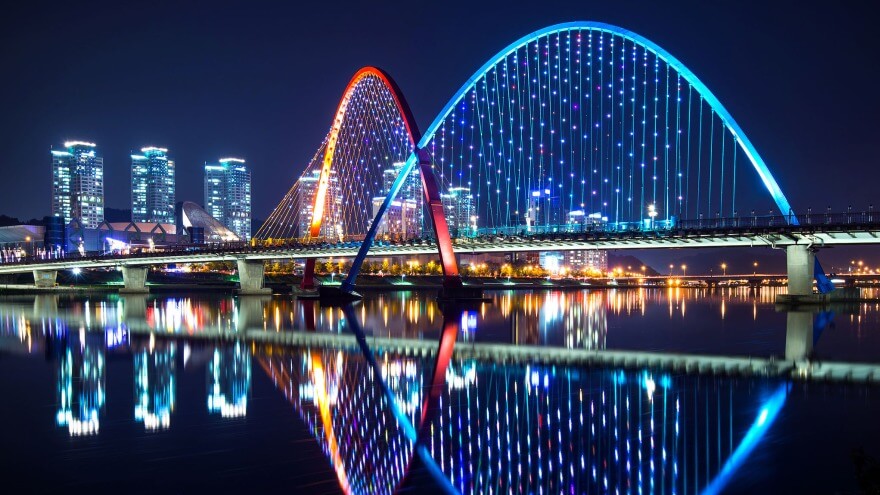 And that's pretty much it for this list of the most popular K-pop boy groups for overall generations.
Of course, there are still plenty of ones that aren't present here, but that still deserve to be discovered!
Does your favorite one is missing?
Let us know on Discord!