50 Popular K-Pop Girl Groups To Know
Over the last decades, K-pop fans have gotten used to categorizing the South Korean music scene developments by generation.
As each generation matures after the previous one, new concepts, dance styles, and idol cultures keep emerging to shape the K-pop model we all know today.
For each of these generations, some groups Korean girl groups have been able to reach an international audience and get a fanbase worlwide.
In this article, you'll discover the 50 most popular K-pop girl groups of all idol generations, starting from the 1990s to the 2020s.
Top 50 K-Pop Girl Groups of All Time
Here are the most famous Kpop girl groups!
And for those that prefer watching a video, here's our video!
For those who would like to listen to about them, many of these girl groups have their hits included in our top K-pop hits of all time.
BLACKPINK
For YG Entertainment, the name BLACKPINK means that beauty isn't everything, as the color pink is usually correlated with prettiness.
Since their debut in 2016, BLACKPINK has been a global phenomenon, with their debut track "BOOMBAYAH" to their first studio album "The Album."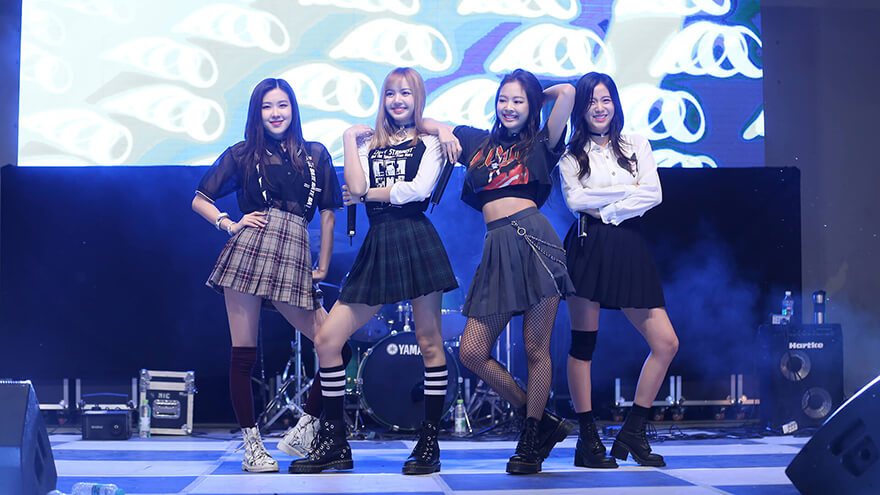 They also had their first group documentary, BLACKPINK: Light Up in the Sky, which premiered on Netflix in October 2020.
After over two years of hiatus, BLACKPINK came back with new music with the release of their second studio album, Born Pink last September 16.
Before that, YG Entertainment released a pre-release single titled "Pink Venom," which was a total banger in and out of the KPop community.
Currently, BLACKPINK is on its second worldwide tour, called Born Pink World Tour.
TWICE
TWICE consisted of trainees from JYP Entertainment competing in a survival show titled "Sixteen."
After their debut in 2015, the nine-member idol girl group has become a strong pillar for 3rd generation K-pop.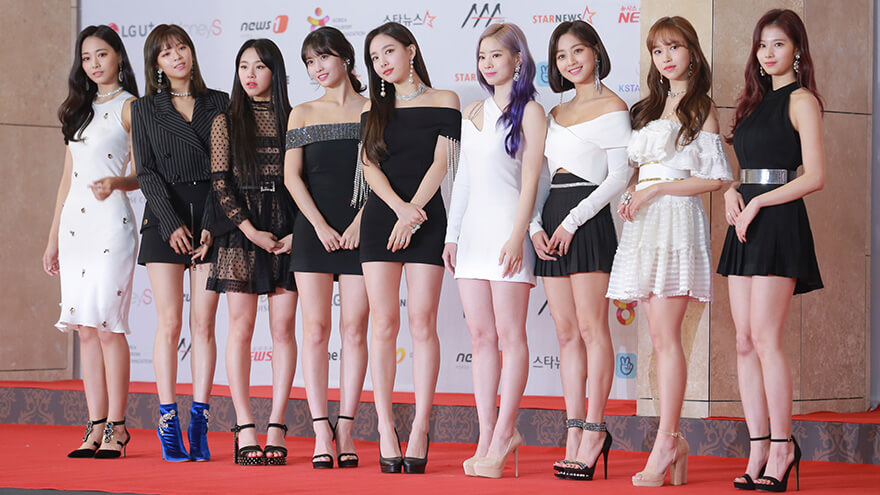 Songs like "Cheer Up," "TT," and "Fancy" were all-time bangers for K-pop fans, not only in Korea, but also internationally.
The group has explored several concepts already, from cutesy bubblegum pop to femme-fatale-esque music.
TWICE recently went on their fourth world tour, "III."
In 2023, TWICE will have their 12th Korean EP, Ready To Be, with the pre-release English single "Moonlight Sunrise" released in January.
Related Article: Best-Selling K-pop groups of all time
ITZY
ITZY is one of South Korea's fastest-rising idol groups that debuted under JYP Entertainment.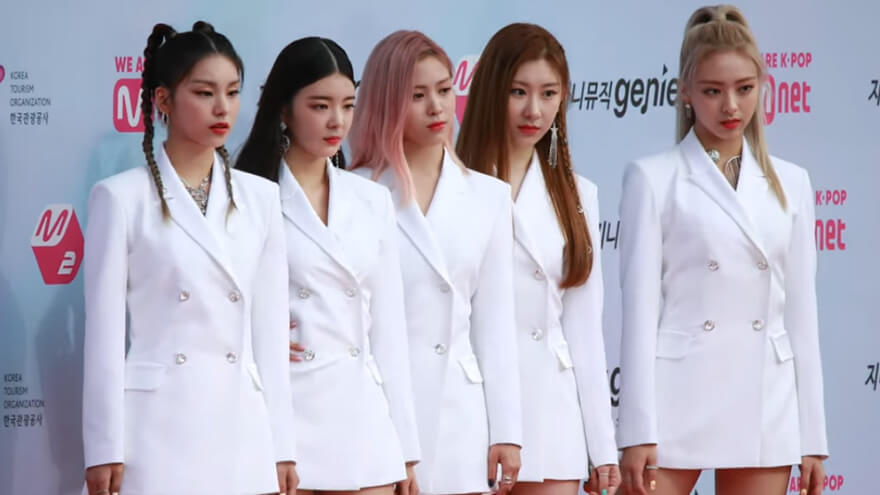 Most, if not all, of the music that the group has released so far has been topping the charts and gaining over two hundred million views on Youtube.
ITZY recently released their fifth EP Checkmate, with the lead track "Sneakers."
Currently, the group is holding its first world tour, titled Checkmate World Tour, starting in Seoul last August.
ITZY also released its first English single, "Boys Like You", on October 2022.
MAMAMOO
MAMAMOO is South Korea's top vocal group.
They are known for singing live in all of their stage performances, missing no single note ever!
Since the group's formation in 2014, MAMAMOO has received several awards and topped music charts in Korea and even in Billboard.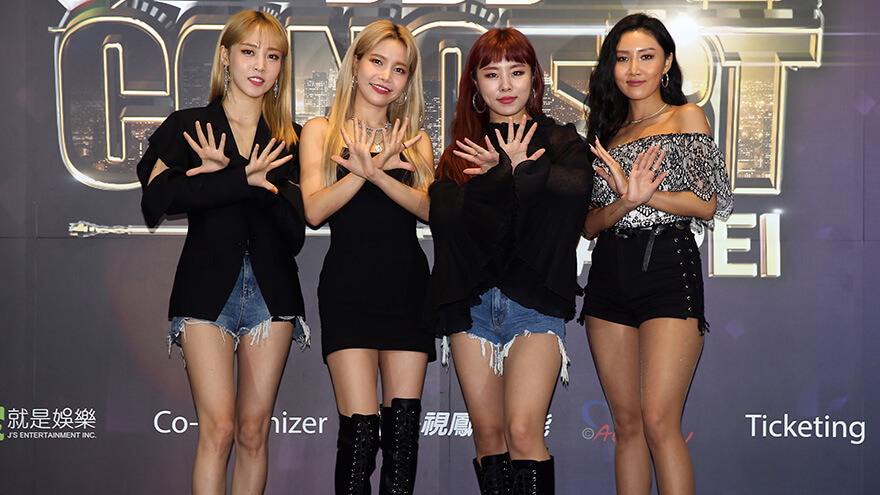 On June 11, Wheein decided not to renew her contract with RBW Entertainment, but she can still participate in group activities until December 2023.
MAMAMOO even released their twelfth EP Mic On with the lead track "Illella" last October 2022.
MAMAMOO will also go on a world tour titled My Con, visiting several countries around Asia, including Hong Kong, Singapore, Malaysia, and the Philippines.
Girls' Generation
There is a lot to say about Girls' Generation.
For starters, they were given the title of "Nation's Girl Group."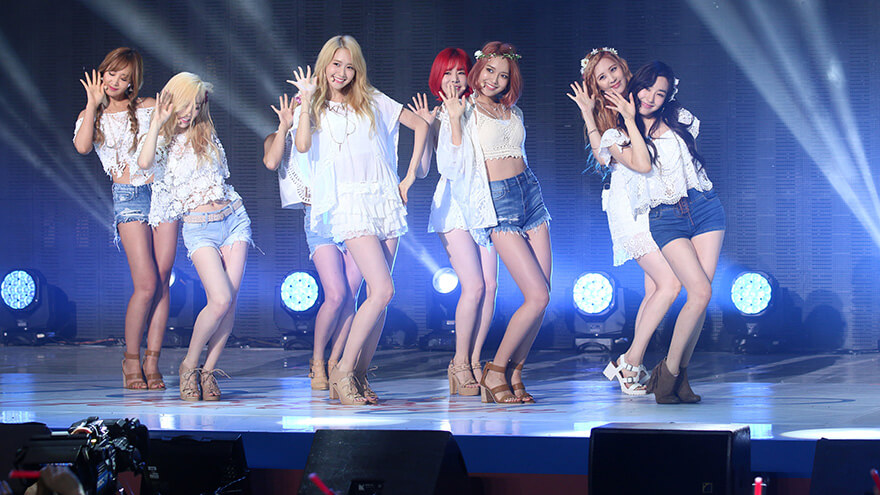 At the peak of its career, Girls' Generation has released several hit songs like "Gee," "Oh!," "The Boys," and many more.
Their song "I Got A Boy" was even likened to the Queen's "Bohemian Rhapsody" because of its unique fusion of several musical styles and elements.
Along with the other 2nd generation girl and boy groups, Girls' Generation sure paved the way for K-pop to be recognized internationally.
To commemorate their fifteenth anniversary, Girls' Generation had a full-group comeback last August, which ended the group's five-year hiatus.
Girls' Generation released their seventh studio album Forever 1 and took part in an 8-episode reality show titled Soshi TamTam.
The group also performed at the SM Town Live 2022 concert and held a special event "Long Lasting Love" in September.
Wonder Girls
We don't know about you, but when Wonder Girls released the song "Nobody," we were with the rest of the world dancing to it.
This song was even the first South Korean act to appear on the Billboard Hot 100.
The Wonder Girls' success, both locally and internationally had positively impacted the country's music scene as it led to the U.S. market recognizing K-pop as a rising genre.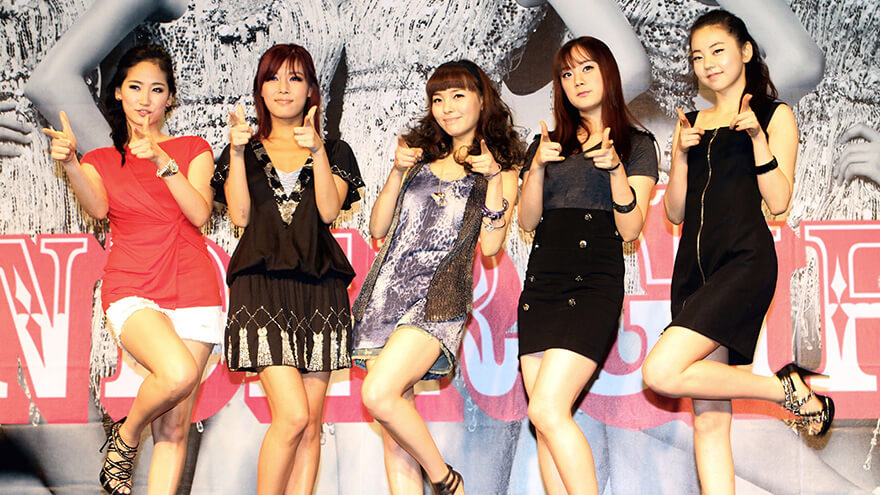 However, their attempt to enter the Western music scene wasn't as successful as everyone thought it should be.
Wonder Girls later disbanded in 2017.
Related Article: Motivational K-pop quotes to inspire yourself
Red Velvet
With hit title tracks like "Red Flavor" and "Psycho," Red Velvet is a frontrunner of 3rd generation KPop.
They are known for colorful lyrics yet intriguing music videos.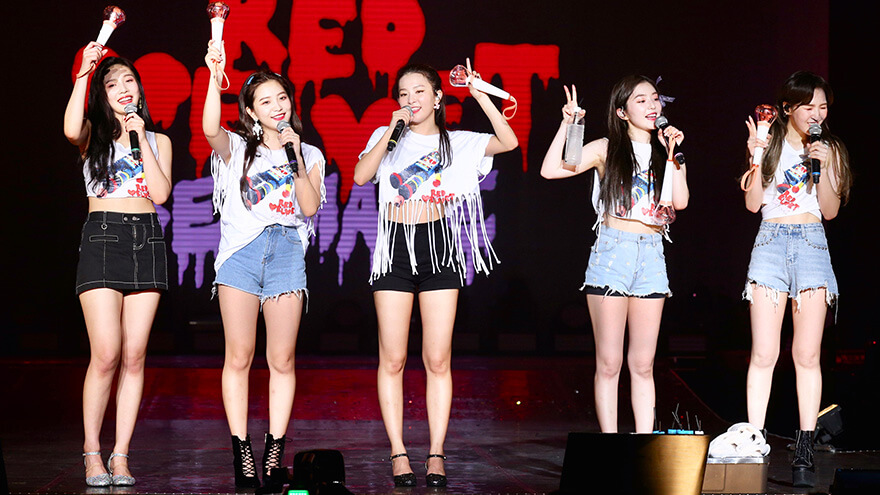 Red Velvet came back with two new songs this 2022 with EPs titled The ReVe Festival 2022 – Feel My Rhythm and The ReVe Festival 2022 – Birthday.
Along with other groups under SM Entertainment, Red Velvet also performed at the SM Town Live 2022.
Apink
Apink is a 7-member K-pop girl idol group known for its sweet, cute, and bright girl concept.
They are best known for their hit songs like "NoNoNo" and "Mr. Chu" and their respective iconic dance moves.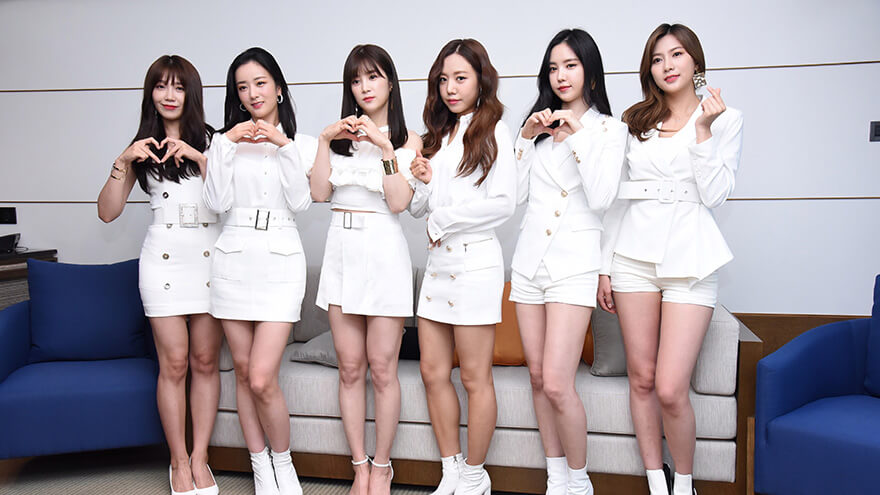 The group is still active with promotions with their fourth studio album titled "Horn."
However, after Naeun left IST Entertainment and signed a new contract with YG Entertainment as an actress, she had since withdrawn from Apink.
Now as a five-piece group, Apink released a digital single titled "I Want You to be Happy" in celebration of their eleventh anniversary.
Two members, Chorong and Bomi, also formed a new sub-unit called ChoBom and released their first single album Copycat last July.
(G)I-DLE
During their debut with their single "Latata" in 2018, G(I)-DLE was dubbed a "monster rookie" and has been recognized as one of the most successful girl groups outside the Big 3 (SM, YG, and JYP Entertainment).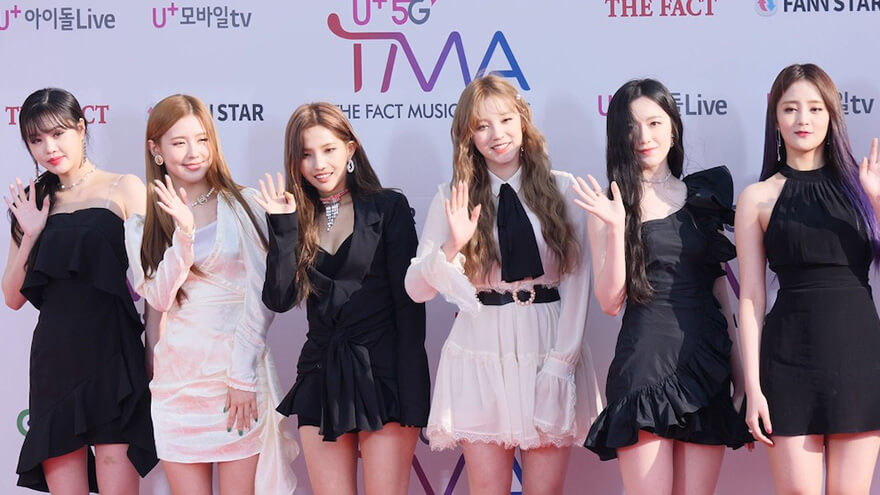 What is unique and exciting about G(I)-DLE, when compared to other KPop bands, is that members are involved in the composition and production of many of their songs, particularly Soyeon, Minnie, and Yuqi.
After the release of their comeback single "TOMBOY," G(I)-DLE won a Perfect All-Kill, an award given to a song that has topped all of the daily, weekly, and real-time music charts.
Their B-Side track "My Bag" is also G(I)-DLE's highest charting B-Side.
G(I)-DLE has had another iconic comeback with the release of their fifth Korean EP I Love and the lead track "Nxde."
The group recently won Best Music Video with the single "TOMBOY" at the Melon Music Awards last November 2022.
aespa
aespa is one of the leading girl groups of 4th generation KPop from the idol powerhouse SM Entertainment.
They are pioneers in KPop multiverse, with KWANGYA as the group's own multiverse and AI members.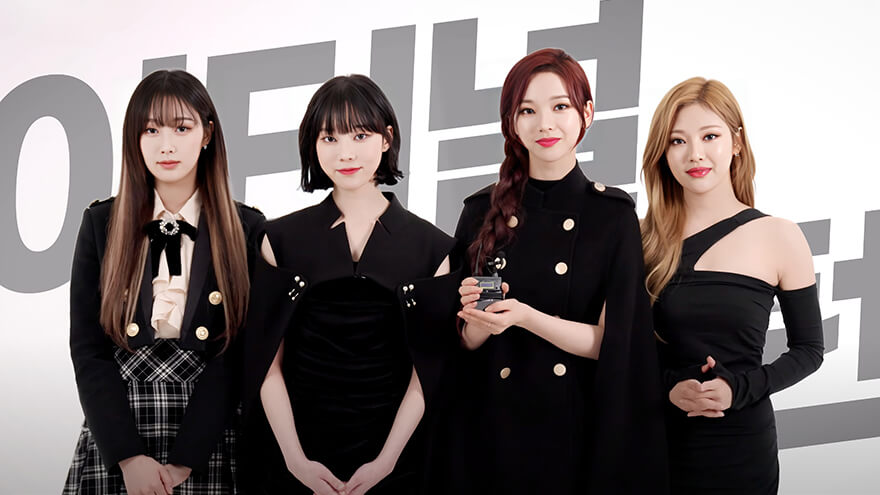 aespa's concept is a fresh take on the digital culture emerging in the music industry in South Korea.
Some of their mega-hits include "Black Mamba" and "Savage."
aespa also released their second EP titled Girls last July, consisting of six tracks preceded by a promotional single, "Illusion" and two singles, "Life's Too Short" and "Girls".
2NE1
The name 2NE1 combines the phrases "21st Century" and "New Evolution."
The 4-member girl group made their official debut on May 6 with the single "Fire."
24 hours after the release of their music video, 2NE1 had garnered over a million views, an impossible feat for both K-pop girl and boy groups during the 2000s.
It must be safe to say that 2NE1 started the girl crush concept among idol girl groups.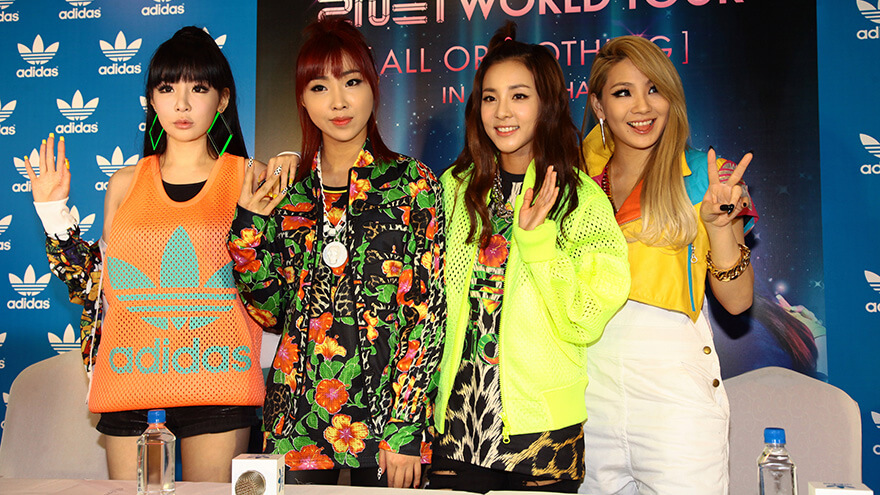 As the woman counterpart of YG Entertainment's BIGBANG, 2NE1 rocked the urban pop music mixed with edgy fashion in their music videos and live performances.
The group disbanded in November 2016, which surprised Blackjacks (the group's fandom name) and the general public.
As it turned out, all 4 members didn't know they were disbanding until it was aired on the news.
However, the entire K-pop community was surprised after 2NE1 reunited at Coachella and performed one of their hit tracks, "I Am the Best" last April 16, 2022.
This surprise performance marked 2NE1's first performance in over six years since its appearance at the 2015 Mnet Asian Music Awards.
KARA
KARA debuted under DSP Media in 2007.
Their group name is derived from the Greek word "chara", meaning "sweet melody."
KARA is responsible for several K-pop hit songs of the early 2010s like "Mr." and "STEP."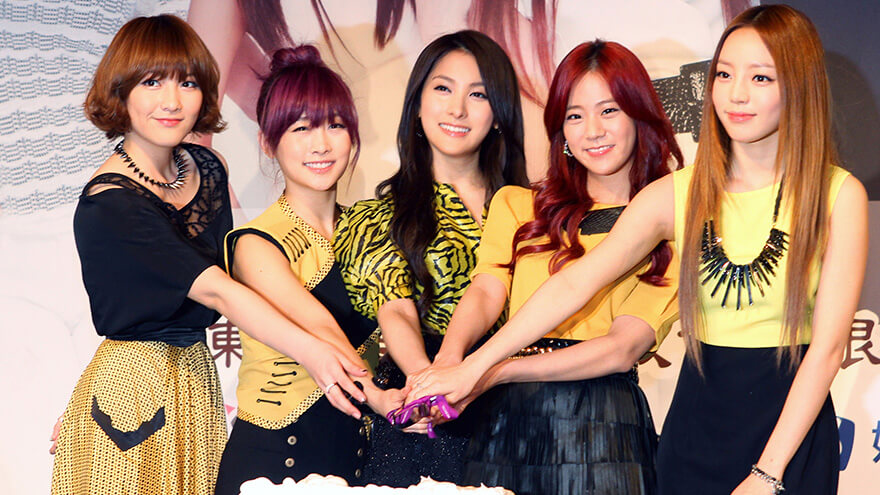 They have also produced soundtracks for various Korean dramas, commercials, and even Japanese anime series.
KARA disbanded in 2016 after most of the members failed to renew their contracts with the company.
However, in 2022, KARA reunited as a group and performed at the 2022 MAMA Awards.
T-Ara
T-Ara used to be one of the most prominent girl groups of 2nd generation K-pop.
Their first hit song, "Bo Peep Bo Peep", swept South Korea's music chart and ranked #4 in Gaon.
For this, T-Ara sold over 100,000 physical copies only months after its debut in 2009.
The group faced a bullying controversy among the members in 2012, to which they received a massive backlash from the public and international fans.
However, 5 years after the incident and T-Ara's fall down in the industry, the issue was disproved, allowing the now 4-member girl group to continue their promotions.
In late 2021, T-ARA made a music comeback with their album Re: T-ARA.
Brave Girls
Brave Girls used to be among the forgotten girl groups of 2nd generation K-pop if not for a viral video of their 2017 track titled "Rolling."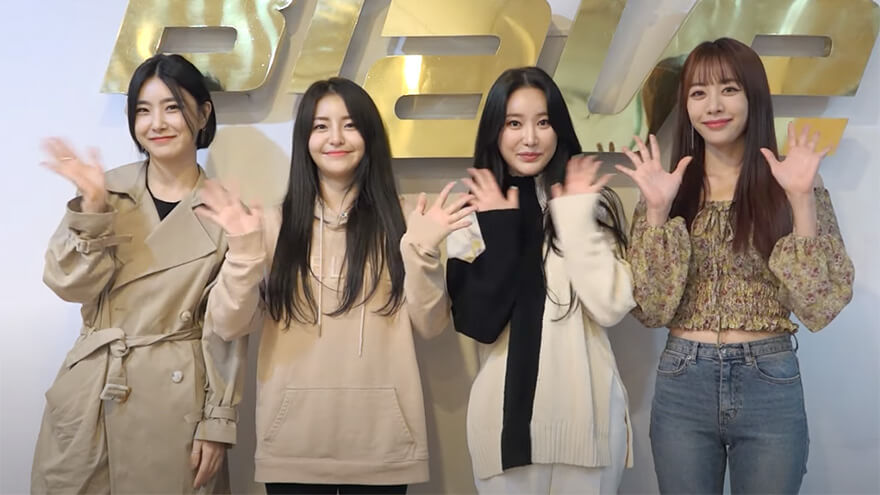 In the video, military men were enthusiastically singing the song, piquing the curiosity of the Korean public.
The group was on the verge of disbanding, but thanks to the rising support of K-pop fans, Brave Girls are now doing group promotions from a variety of shows to another.
In 2022, Brave Girls made a comeback with the release of their sixth EP Thank You and a lead track of the same title.
The K-pop girl group also held a US concert last July.
And on May 23, Brave Girls released a new single reinterpreting one of Brown Eyed Girls hit songs, "How Come."
Unfortunately, Brave Girls decided to disband in February 2023 and released their last single, "Goodbye."
STAYC
Songs like "SO BAD," "ASAP," and "STEREOTYPE" have been in every KPop fans' playlist nowadays, and they're all from STAYC.
STAYC is a 6-member girl group that debuted under the label High Up Entertainment in 2020.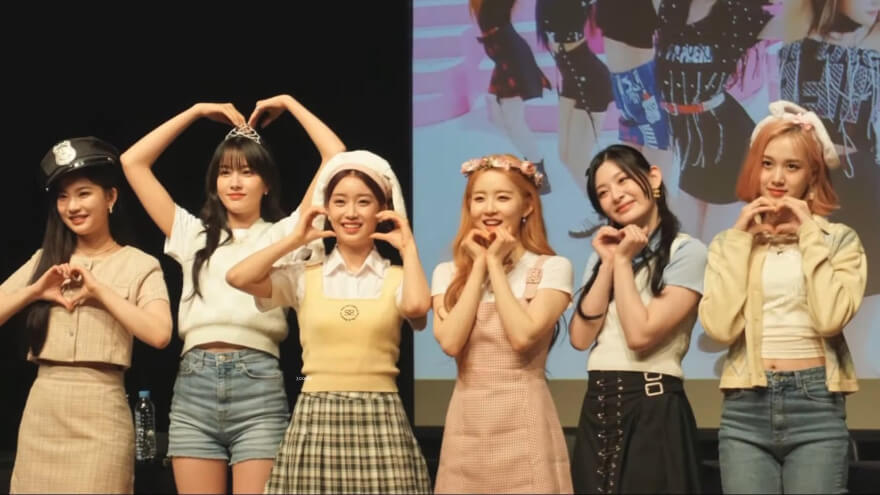 The group recently came back in February, 2022 with their second EP Young-Luv.com, and its title track, "RUN2U."
EXID
EXID's popularity is also a product of a viral video that circulated in South Korea in October 2014.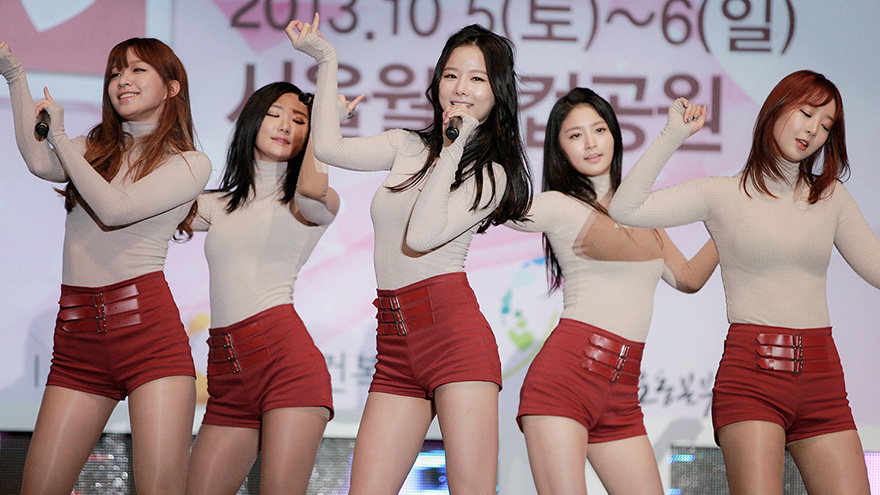 The group was close to disbanding after performing poorly in the charts, but thanks to a fan that uploaded the legendary fancam of one of the members named Hani, EXID became an instant hit.
EXID went on an indefinite hiatus after the group decided not to renew their contracts with their company Banana Culture.
However, in August 2022, EXID reunited again in a special program aired on Naver Now, celebrating their 10th anniversary as a group.
EXID also released new music with their 3-track album X last September 2022.
LOONA
LOONA debuted in the most unique way possible.
In October 2016, Jaden Jeong, the creative director and music producer of Blockberry Collective, started an 18-month project where the 12 members of LOONA were revealed periodically and was accompanied by a promotional single.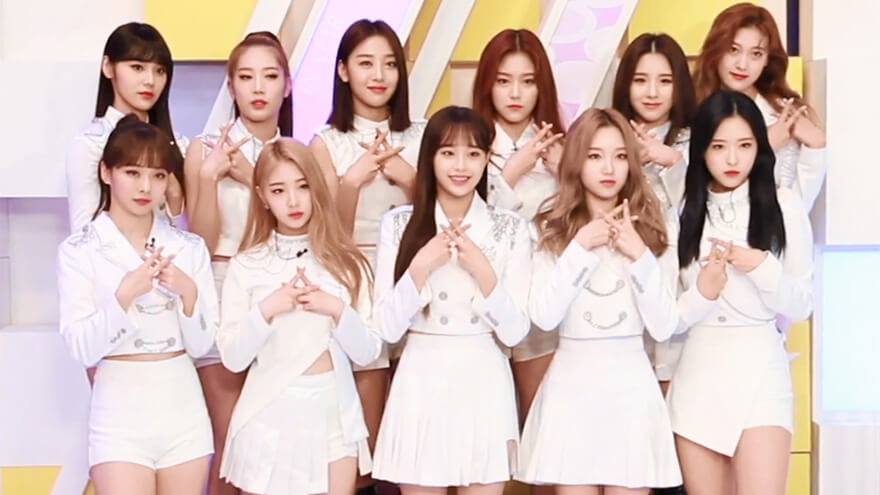 LOONA started performing as an ensemble in 2018 with their first EP's title track, "Hi High."
Early in 2022, LOONA is confirmed to join the second season of Queendom.
However, in late 2022, LOONA has been wrapped in controversies after it was reported that several members filed lawsuits against their company, Blockberry Creative.
Oh My Girl
Oh My Girl is a 7-member K-pop girl group that debuted in 2015 under WM Entertainment.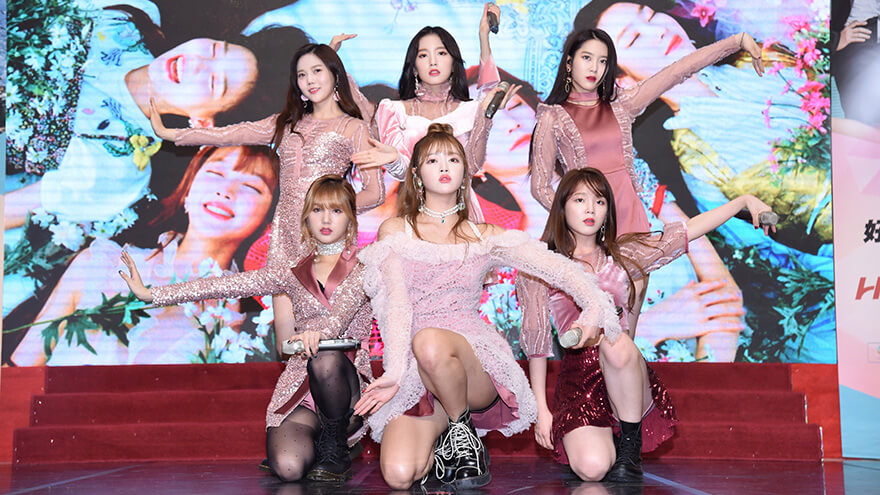 They had their first chart-topper only in 2021 with their song "Dun Dun Dance."
In 2022, Oh My Girl released their second Korean studio album Real Love on March 28.
Currently, Oh My Girl performs as a six-member group after two members, JinE and Jiho, left WM Entertainment in 2017 and in 2022, respectively.
Brown Eyed Girls
Brown Eyed Girls' debut in March 2006 gave them the nickname of a "faceless group" after not appearing in their music video and staged music shows.
Their first track was a ballad titled "Come Closer", which received good reviews from critics.
However, this was not considered a commercial breakthrough for the girls.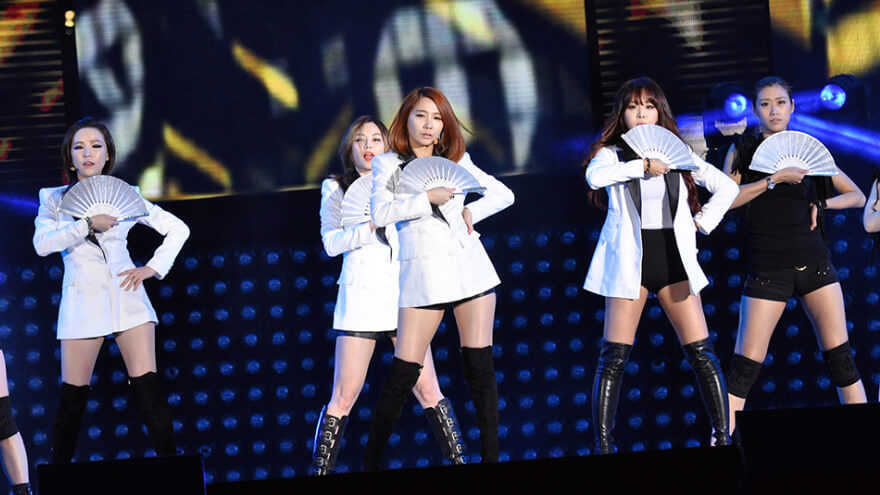 It would be three years after their debut in 2009 when Brown Eyed Girls took the Hallyu wave by a storm with their song "Abracadabra."
The dance was so iconic that it was performed by young people and elders alike.
This success opened the gates for Brown Eyed Girls' members to be known and invited to several Korean variety shows.
Unlike many 2nd generation K-pop girl groups, Brown Eyed Girls is still together, making them the most durable active girl group in the industry.
In 2022, the girls' band will be celebrating its 16th anniversary.
Sistar
Sistar is known among K-pop fans to be the Queens of Summer.
Their summer bops include "Touch My Body", "Shake It", "I Swear", and "Loving U".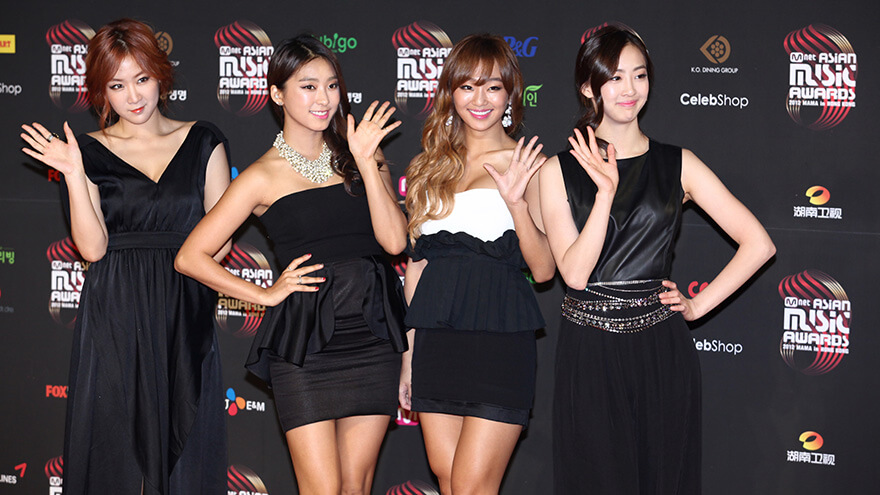 The group disbanded in 2017, and summers in K-pop have never been the same.
However, Sistar reunited and performed several of their hit tracks on Yoo Hee-yeol's Sketchbook's final episode in July 22, 2022.
MOMOLAND
MOMOLAND was a banger group with their internationally hit song "Bboom Bboom."
In 2017, they won the Rising Star Award in Asia Artists Awards.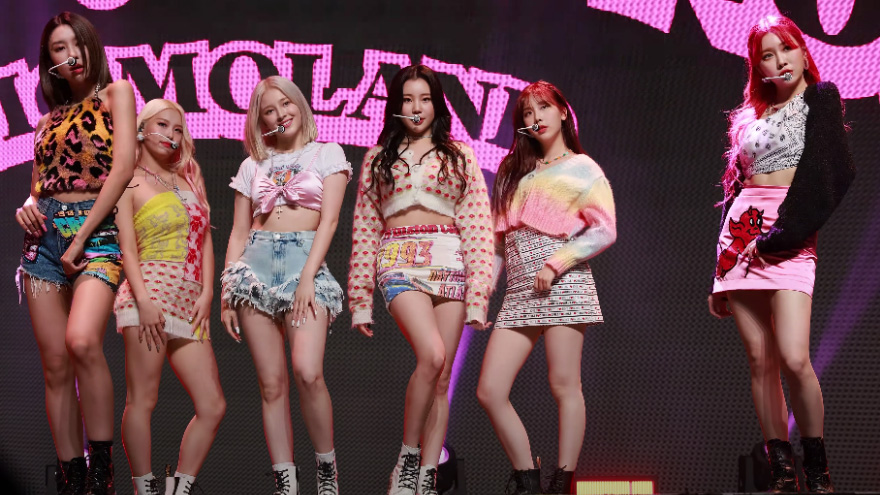 The following year, MOMOLAND grabbed the World KPop Rookie in the Gaon Chart Music Awards.
These are only a few of the musical recognitions that the group has received since its formation in 2016.
In 2022, MOMOLAND came back with new music with the release of their single "Yummy Yummy Love" last January 14.
Currently, from a 9-member KPop girl group, MOMOLAND only has six members, consisting of Ahin, Hyebin, Jane, JooE, Nancy and Nayun.
However, in early 2023, it was announced that MOMOLAND had disbanded.
CLC
CLC is known as the "Cube Girls," a girl group from the titular company CUBE Entertainment.
Some of their hit songs include "Black Dress" and "No."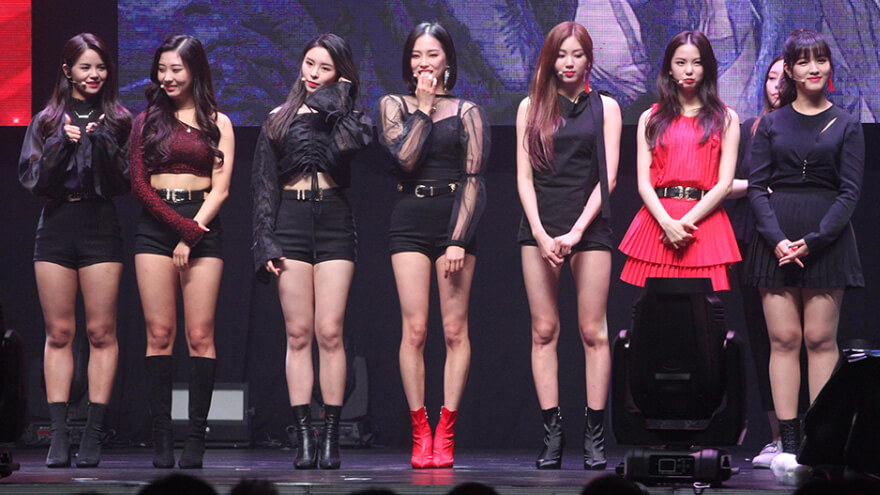 On May 2022, CUBE Entertainment announced CLC's disbandment following Seungyeon and Yeeun's departure from the company.
Lovelyz
South Korean idol girl group Lovelyz was formed in 2014 under the management of Woolim Entertainment.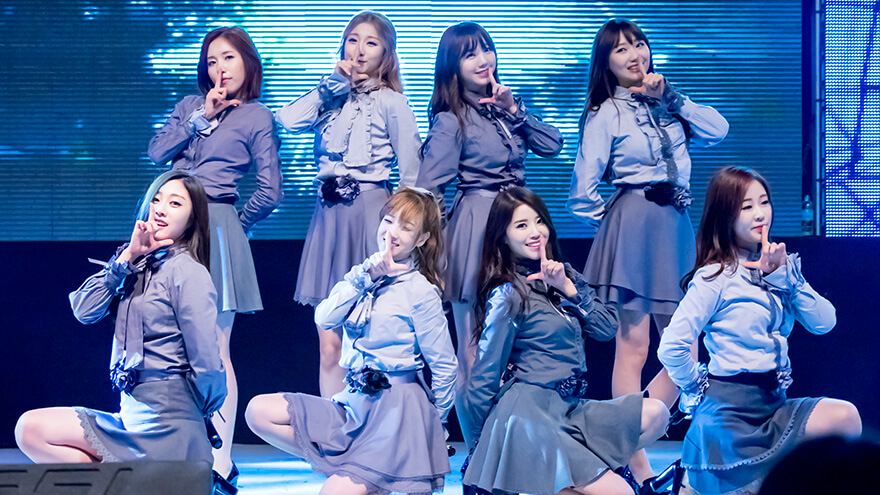 Since their debut, the group has produced chart-topper songs like "Ah-Choo," Twinkle," and "Destiny."
In 2021, 7 out of 8 members decided to leave the company and focus on their solo careers.
But in November 2022, Lovelyz reunited on Naver Now's Music to You and met with fans virtually.
WJSN
WJSN or Cosmic Girls is a South Korean-Chinese idol group that two companies manage: Starship Entertainment and Yuehua Entertainment.
They debuted as a 12-member group with Korean and Chinese sub-units.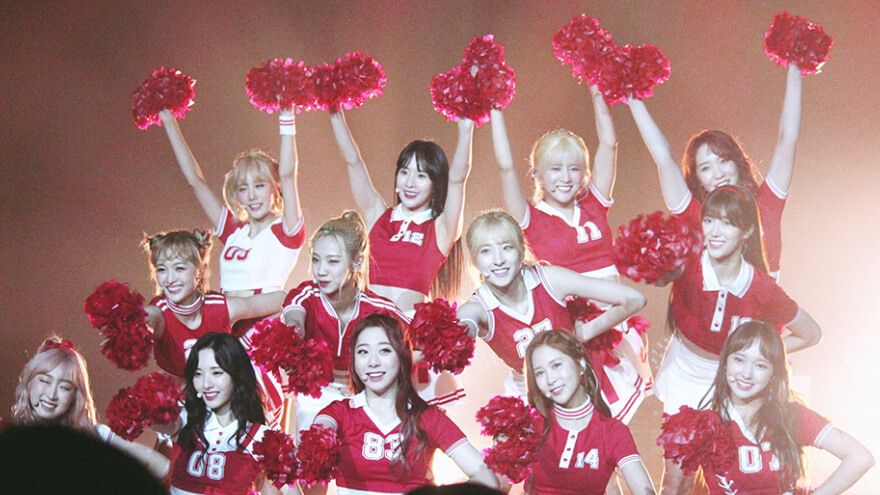 In 2016, one member was added to the line-up in line with the release of WJSN's second mini-album.
WJSN joined the second season of the South Korean reality survival program Queendom and won at the live finale in June 2, 2022.
Following this win is the group's comeback with their special single album Sequence, with the lead track "Last Sequence."
WJSN is set to hold a two-day fan concert in January next year titled 2023 Cosmic Girls Fan-Con Codename: Friendship.
IVE
Even before their debut in 2021, IVE has been the talk of the town, with two of its members being from Produce 48′s project idol group IZ*ONE, Ahn Yu Jin, and Jang Wonyoung.
With their first single album titled "ELEVEN," IVE proved to the fans that they could be a game-changer in 4th generation KPop after having the most number of music show wins for a KPop girl group.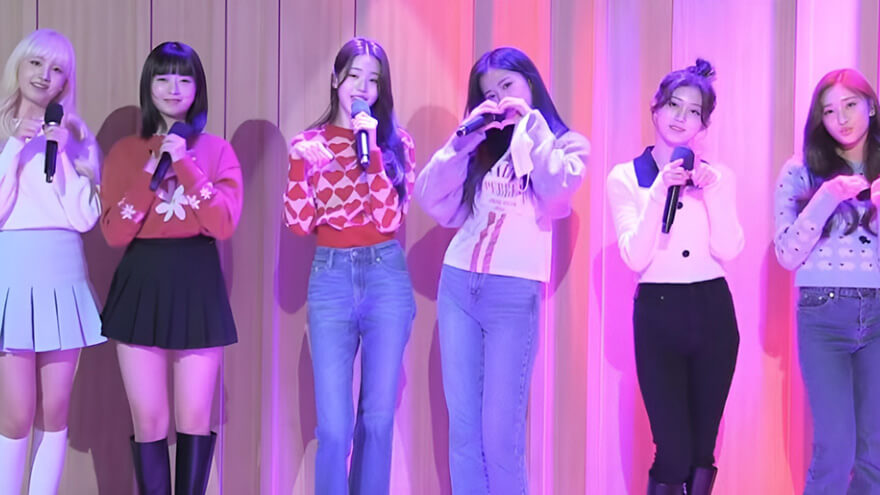 IVE recent music release includes Love Dive and After Like, which was a total hit among K-pop fans.
IVE has also bagged the Song of the Year award for their song "Love Dive" in two of the annual award shows, including the Melon Music Awards and MNet Asia Music Awards.
Indeed, this group is worthy of being called monster rookies!
Weeekly
Weeekly is a seven-member girl group formed by IST Entertainment.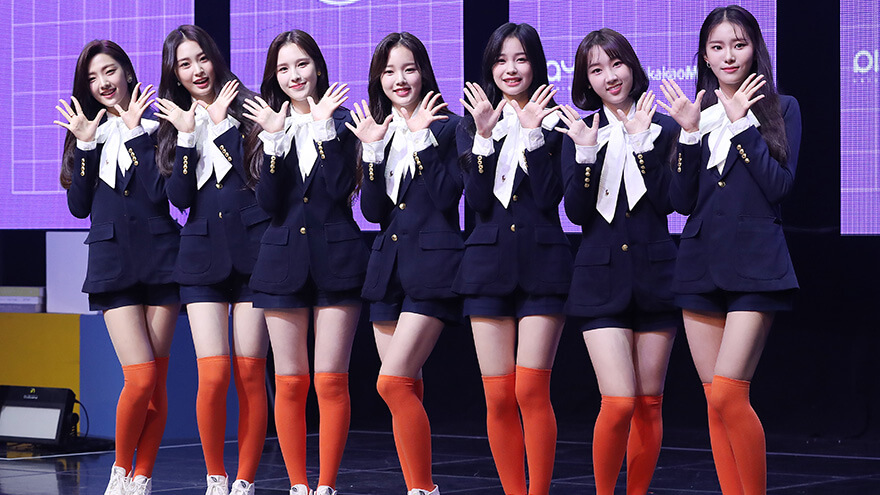 The music video for their song "After School" is the group's first MV to reach over a hundred million views on Youtube.
Weekly recently came back with their first single album Play Game: Awake, in March, 2022.
fromis_9
fromis_9 is a girl group formed in the reality show Idol School produced by CJ E&M in 2017.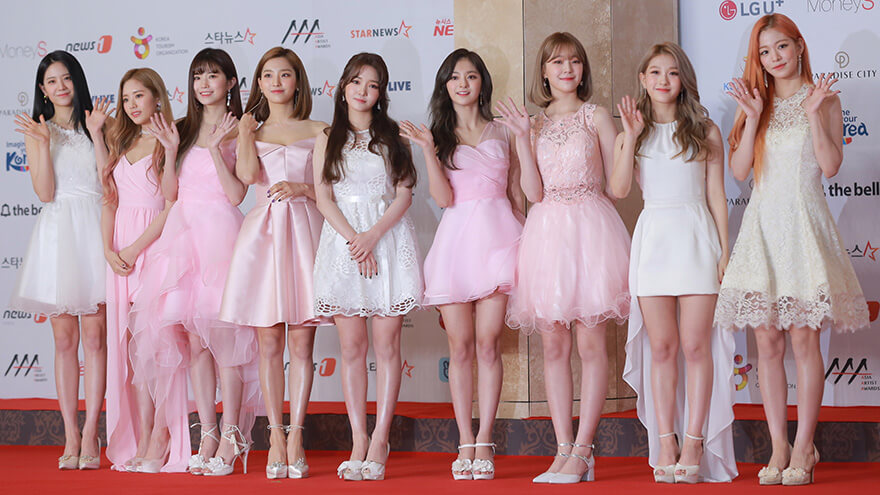 Since their official debut in January 2018, the group has released 4 EPs and 4 single albums.
In 2022, fromis_9 released their fourth and fifth EP, Midnight Guest and From Our Memento Box.
From a 9-member girl group, fromis_9 currently has six active members, with Jang Gyu Ri leaving the group and Saerom and Seoyeon taking a break due to health concerns.
NMIXX
NMIXX is JYP Entertainment's newest girl group.
The group started their group activities on February 22 with their debut single album AD MARE, and the lead track "O.O."
NMIXX is branded as a '7-7-7 all ace' girl group, with all of the members having perfect vocal and dancing skills and strong visuals.
On September 19 2022, NMIXX released another single album titled Entwurf, with the lead track "Dice."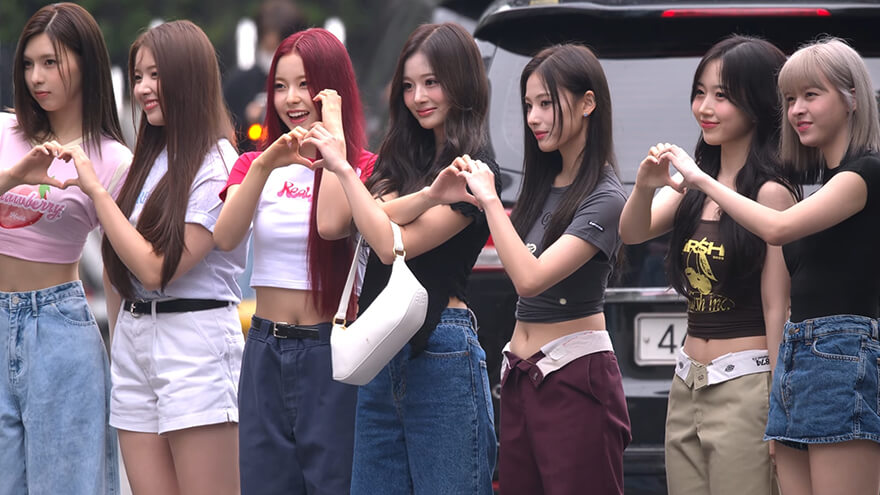 NMIXX recently performed their singles "O.O" and "Dice" at the MNet Asia Music Awards 2022.
Kep1er
Kep1er is a 9-member Korean girl group formed through a survival show Girls Planet 999.
They debuted with the title track "Wa Da Da" and gained a whopping four million views ten hours after its release on Youtube.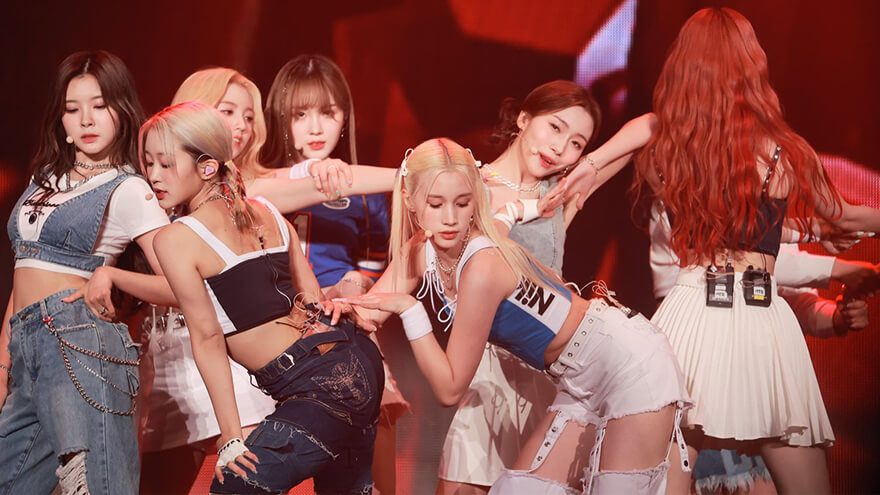 Kep1er also joined the 2nd season of MNET's competition show Queendom and ranked 5th at the final live comeback stage.
Along with the release of their debut EP, Kep1er released their second and third EP Doublast and Troubleshooter, respectively.
BILLIE
BILLIE debuted in 2021 under the subsidiary label of SM Entertainment, Mystic Story.
The group is known for its addictive choreography and explosive stage performances.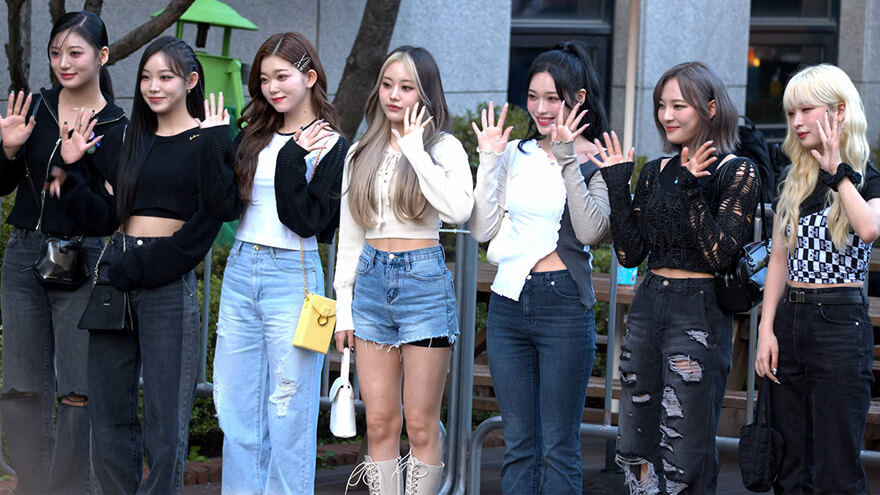 BILLLIE also went viral for one of their members' excellent facial expressions during live performances for "GingaMingaYo", the lead single of the group's second EP The Collective Soul and Unconscious: Chapter One.
And on August 31, BILLLIE released their third EP The Billage of Perception: Chapter Two, with the lead track "Ring Ma Bell (What a Wonderful World)."
PURPLE KISS
PURPLE KISS started their group promotions in February 2021 with an extended play Into Violet.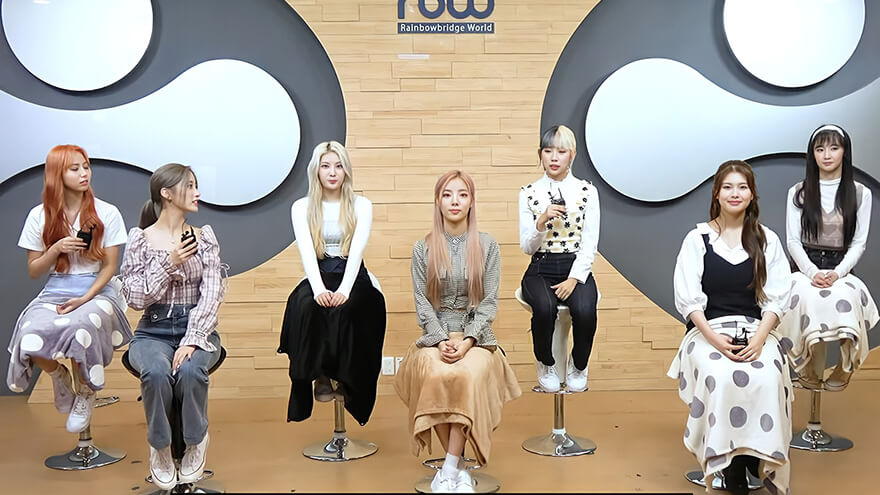 Their 2022 music comeback includes the release of their third EP memeM on March 29 and their fourth EP Geekyland on July 25.
Cherry Bullet
Cherry Bullet was first introduced to the public through the group's debut reality show Insider Channel Cherry Bullet in 2018.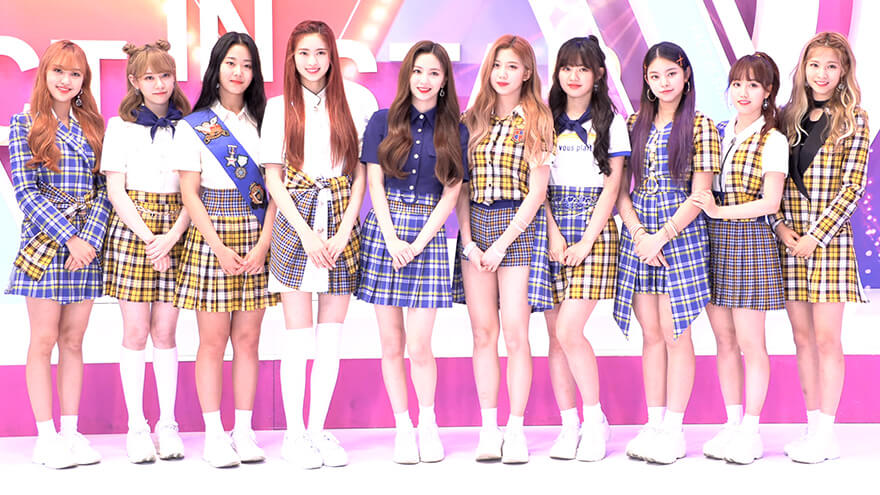 The following year, the group released their first single album Let's Play Cherry Bullet.
Cherry Bullet's newest EP was released in March 2022.
Miss A
Miss A is the second girl group that JYP Entertainment formed after Wonder Girls.
The group has four members consisting of Jia, Fei, Min, and Suzy the CF Queen.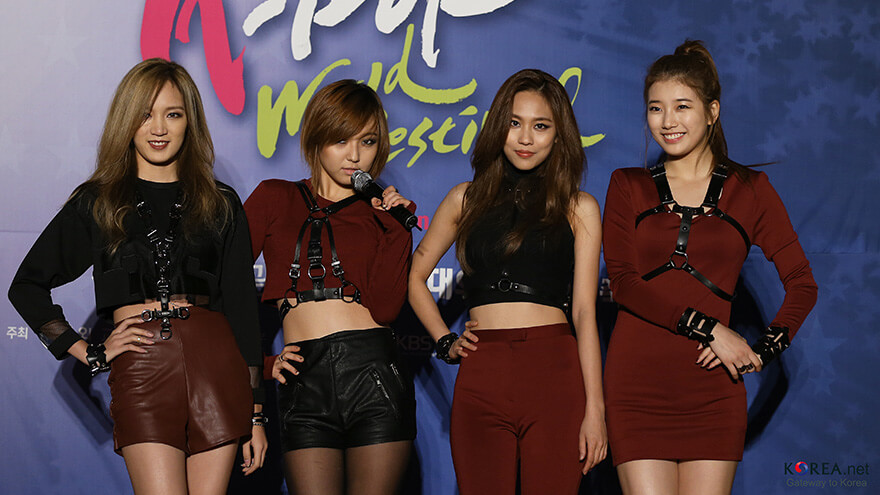 After releasing their first single, "Bad Girl Good Girl" in July 2010, it ranked No. 1 in the Gaon Digital Chart, making Miss A the first Korean act to reach the top spot.
Not only that, but Miss A also won the Song of the Year in MAMA 2010 with this debut track, an achievement so rare for a rookie group to win.
Unfortunately, JYP Entertainment announced the disbandment of Miss A in 2017.
GFriend
GFriend is known for its cute concept and great synchronization in music shows and live performances.
They are known for hit songs like "Rough" and "Me Gustas Tu."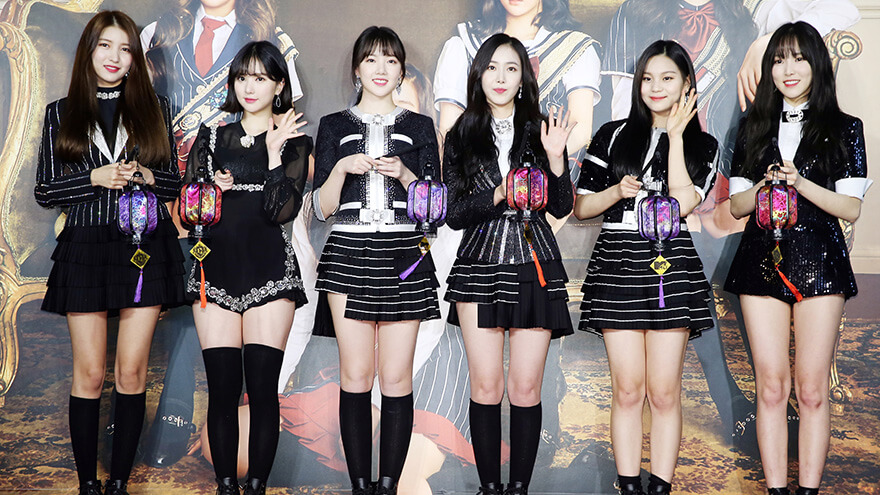 After all of the members left their company in May 2021, GFriend disbanded.
However, three GFriend members (SinB, Eunha, and Umji) decided to re-debut under a new girl group VIVIZ.
4Minute
4Minute was definitely a "Hot Issue" when they debuted.
Their debut track of the same title earned them several awards, including Newcomers Award at the 24th Golden Disc Award and Best New Female Artist at the MNet Asian Music Awards.
Most of the 4Minute's group activities focused on their Japanese audiences.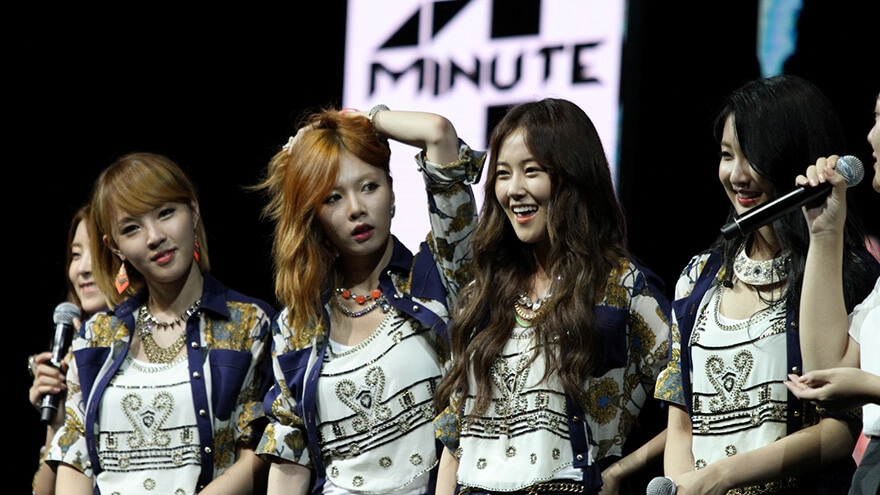 Some of their songs were used as theme songs for anime and drama series.
4Minute officially disbanded in 2016 after conflicts regarding contract renewals arose between the members and CUBE Entertainment.
Girl's Day
Before Girl's Day debuted, K-pop fans had a lot of expectations from them, claiming that they would become the next best thing in the industry.
However, their debut track, "Tilt My Head", wasn't as good as fans expected.
It led the group to change the member lineup and group concept.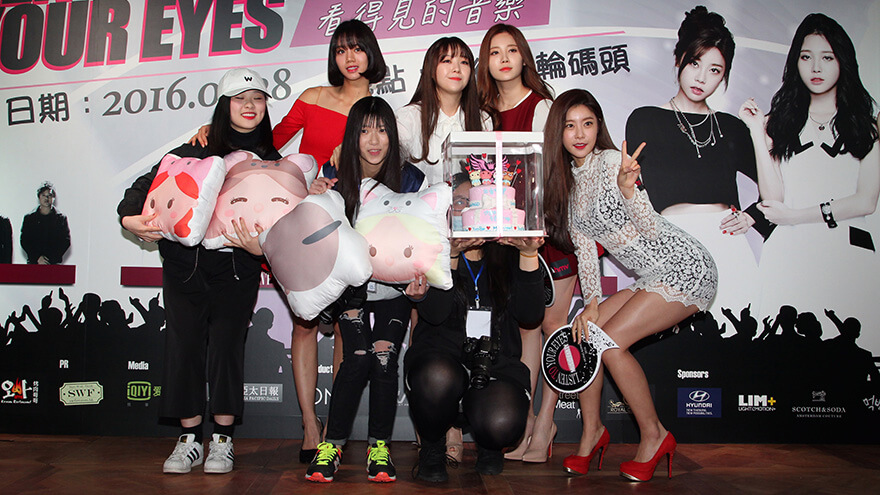 What made them rise to the top is the release of their fourth EP titled "Everyday 3."
The music video for the track "Something" reached a million views on Youtube a day after its release, a great feat for Girl's Day since its debut.
In 2019, the members decided not to renew their contracts with the company, but there is no news yet of their disbandment.
f(x)
At their debut, f(x) already had a distinct image and different from the groups before them, including Girls' Generation, Super Junior, TVXQ, and SHINee.
f(x) was more on the experimental side of K-pop.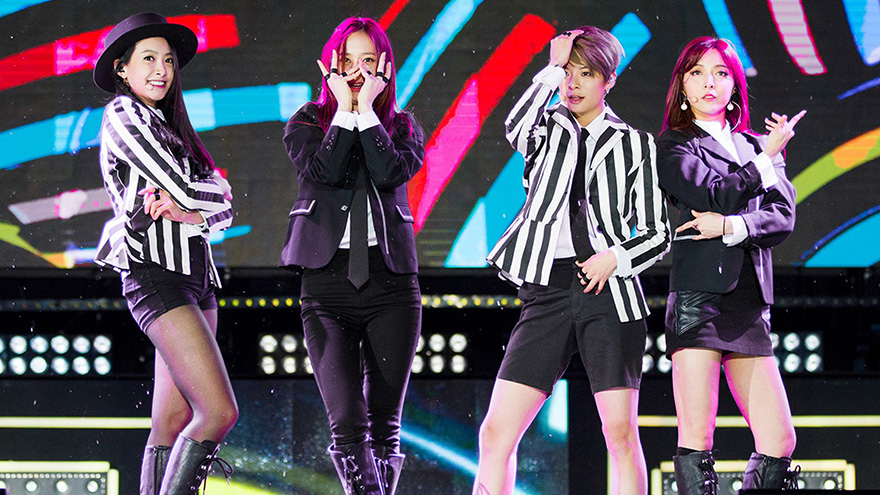 They were even the first KPop girl idol group to have an openly androgynous looking member.
f(x)'s stage and music video outfits were also unique from most K-pop groups.
Their outfit style wasn't as coordinated and matched as the others, showing the group's concept of individuality among members.
While the members didn't renew their contracts with SM Entertainment in 2020 and 2021, the group said they had not yet disbanded.
After School
At the peak of their career, After School was dubbed as a "performance group" in KPop as they were able to try on group concepts that were never done before in the industry.
From a marching band to a more mature concept, After School was able to rock it all and was even recognized by several award-giving bodies in South Korea.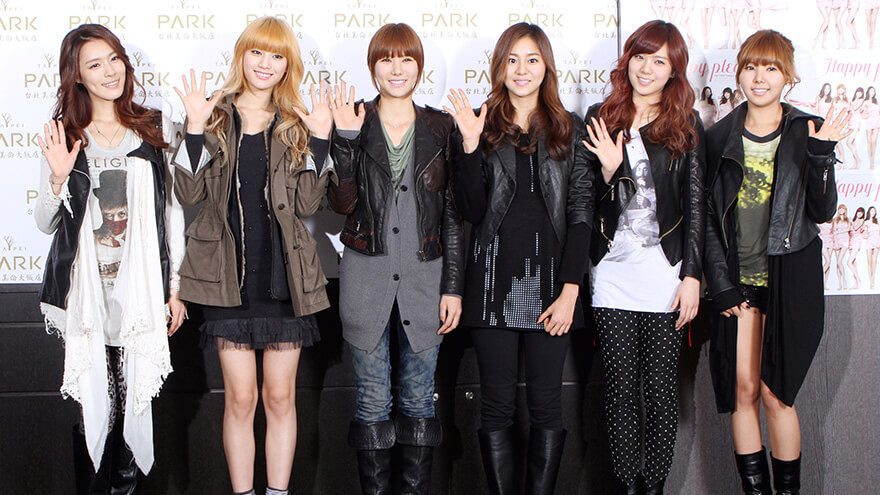 They also have 2 of the most beautiful visuals in K-pop, UEE and Nana.
However, in 2015, PLEDIS Entertainment decided to halt After School's group activities indefinitely.
After School did not disband yet, though.
In 2019, five members reunited in a variety show and performed two of their songs titled "Bang" and "Diva."
SECRET
SECRET is a 4-member KPop girl group that debuted under the company TS Entertainment on October 13, 2009.
Their first digital single, titled "I Want You Back" didn't receive that much attention from K-pop fans.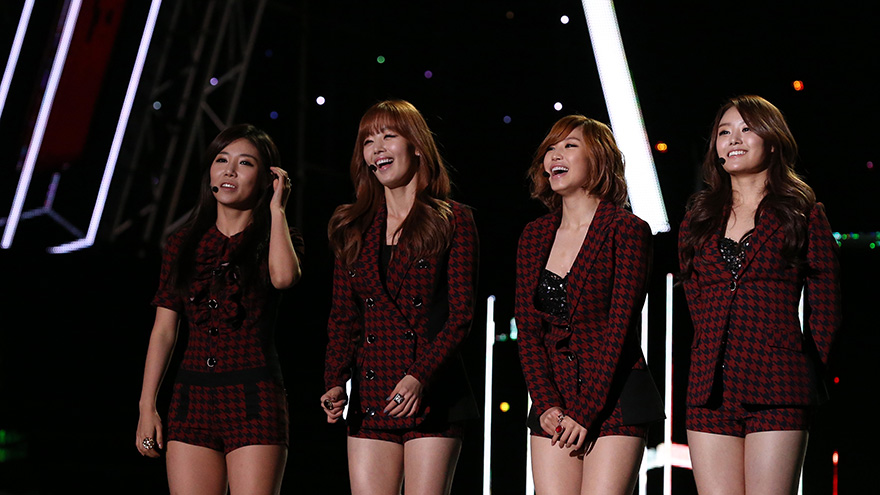 However, after the group adapted the girl-next-door concept, SECRET's popularity skyrocketed.
In 2018, SECRET's members parted ways after facing a legal dispute with the company.
AOA
AOA is an acronym for "Ace of Angels".
The K-pop girl idol band started its promotions in 2012 under the management of FNC Entertainment.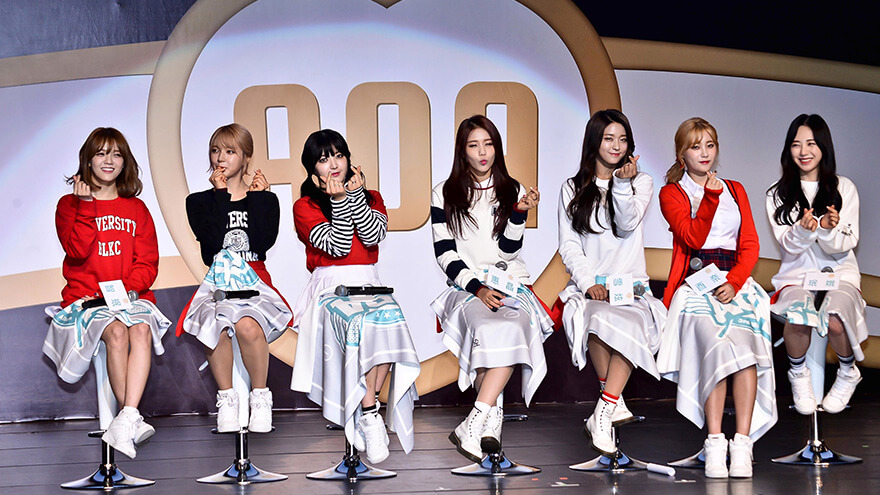 Some of their hit songs include "Miniskirt," "Like A Cat," and "Heart Attack."
The recent bullying controversy between the two members, Jimin and Mina, caused the group to be on an indefinite hiatus from 2020.
Since then, three members, including Jimin, Yuna, and Seolhyun, have left FNC Entertainment.
Crayon Pop
Crayon Pop is a five-member girl group known for their busking skills and amazing guerilla gigs in some of the busiest streets in Seoul, South Korea.
A year after their idol debut and the release of their first single album, "Bar Bar Bar," the group received a massive increase in popularity.
Since then, Crayon Pop has been known for their unique choreography and vibrant stage outfits.
A few of the group's international successes include Crayon Pop performing the opening act for Lady Gaga's concert tour throughout June and July of 2014.
HELLOVENUS
HELLOVENUS was one of the most-anticipated rookie girl groups in 2012.
KPop fans dubbed them as After School' sister group.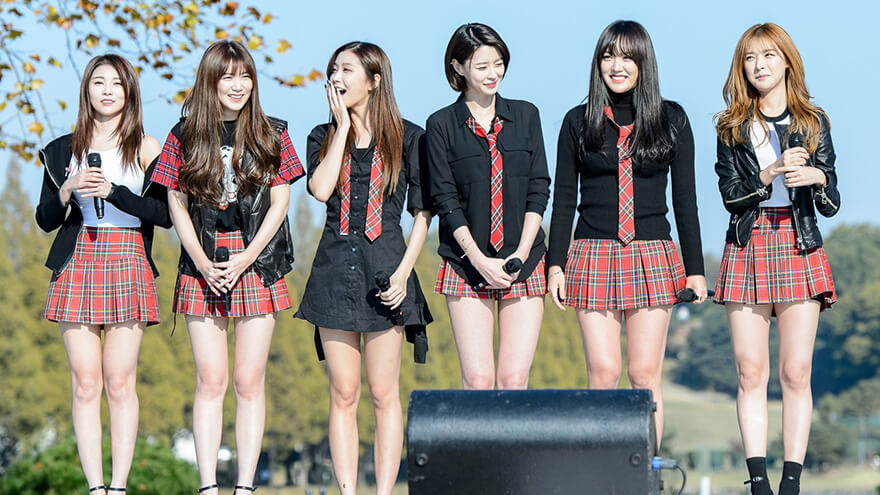 From an elegant concept to a sexier and more mature one, HELLOVENUS topped the charts with their songs like "Wiggle Wiggle" and "Mysterious."
The group chose to part ways in 2019 after the members decided not to renew their contracts with Tricell Media.
gugudan
gugudan began their group promotions in 2016 with an EP Act 1: The Little Mermaid.
Two single albums and mini-albums followed this.
However, two years after their debut, gugudan surprisingly went on an indefinite hiatus, leaving the fans wondering about their idols.
Unfortunately, two years after hearing nothing from gugudan and Jellyfish Entertainment, the group disbanded altogether.
Pristin
Pristin used to be known as Pledis Girlz, a name derived from the titular company Pledis Entertainment.
Most of the members appeared on the survival show Produce 101; two of them were even part of the show's project idol group I.O.I.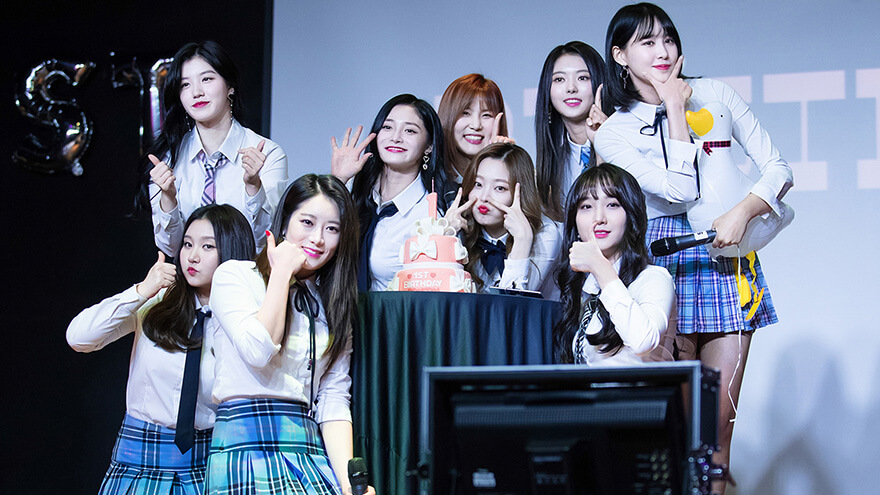 The group's first title track, "Wee Woo" instantaneously received attention only hours after its release.
Pristin's disbandment was confirmed only three years after its debut in 2016.
Weki Meki
Formerly known as Fantagio Girls and i-Teen Girls, Weki Meki is a girl group consisting of eight members, with two girls coming from Produce 101's I.O.I.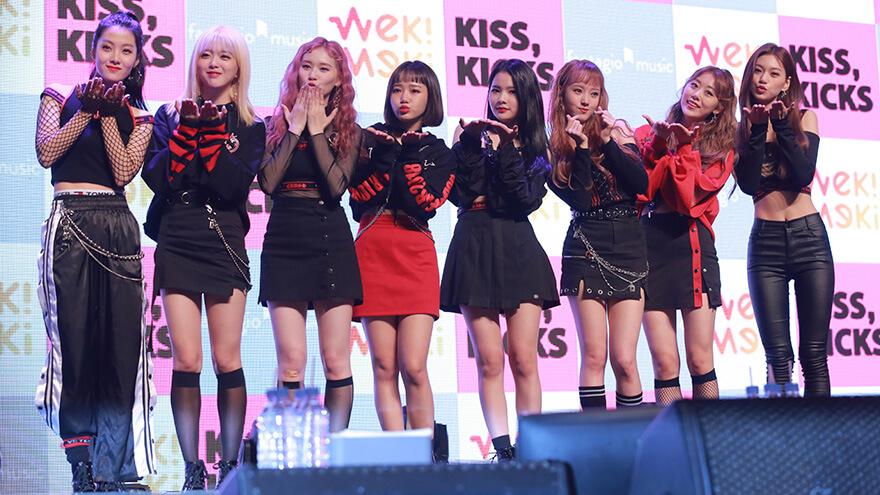 The group's name represented the path that the girls took before becoming a team, meaning they came from different backgrounds as trainees and finally met to unite.
Weki Meki is still active with their group promotions, with their latest comeback in 2021 with the title track "Siesta."
LABOUM
LABOUM is a name derived from the French phrase "La boum", meaning literally "The Party."
They are the sister group of the 2nd generation girl group Brown Eyed Girls.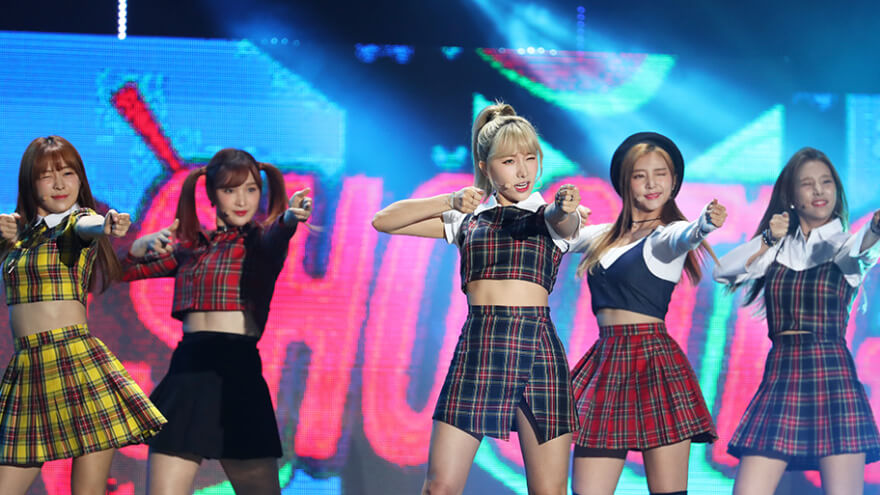 Since the group's formation in 2014, LABOUM has released a total of 2 studio albums, 3 EPs, and 6 single albums.
LABOUM's last comeback was still in 2021 and fans are waiting for new music from the group.
S.E.S
S.E.S is a three-part South Korean girl group formed by SM Entertainment in 1997.
Their name stands for the members' names, Sea, Eugene, and Shoo.
During their debut, S.E.S released the album I'm Your Girl and sold over 650,000 copies during their debut.
This album became South Korea's second best-selling album by a women's group during the late 1990s.
At the peak of S.E.S' career, they were dubbed as the "Nation's Fairies."
The group disbanded in December 2002 after Bada and Eugene decided not to renew their contracts with the entertainment company.
Fin.K.L
Fin.K.L debuted in the spring of 1998 under DSP Media.
The group captured the public's heart with their debut album Blue Rain, an R&B ballad that contrasted with the popular pop genre during those years.
It didn't take long for Fin.K.L to release hit song after hit song with the songs "To My Boyfriend" and "Eternal Love."
The group disbanded in the 2006's fall, with all members signing their respective contracts with different companies.
But in 2019, Fin.K.L's members reunited again in a reality show called Camping Club, which was aired on JTBC Network.
Baby V.O.X
Baby V.O.X is considered the South Korean version of the famous British girl group "Spice Girls" in the late 1990s to early 200s.
The concept of their music focused on feminism and fighting for social injustices, which were topics that boy K-pop boy groups like H.O.T and Seo Taiji and Boys typically sang.
Because of this, Baby V.O.X received several backlashes from the Korean public.
It made the girl group turns into a cute girl concept, like all their rivals in the industry.
From its debut in 1997 to its official disbandment in 2006, Baby V.O.X had 9 members in total.
Chakra
Chakra is a K-pop girl group known for its Indian-inspired music concept.
They debuted in an era where Korean artists lip synched in their performances.
That was why Chakra used to be considered a visual group.
The Chakra's visual, Eani, was previously Miss Korea 1997.
The women's idol group may have received little to no recognition in the early stages of their career because of their unique style.
Chakra has risen to prominence with their singles like "To You" and "Bitter Sorrow."
What Are the Current Most Popular Kpop Girl Groups?
Right now, the current top kpop girl groups by subscribers on Youtube are:
BLACKPINK with over 73.5M subscribers
TWICE with over 13.5M subscribers
ITZY with over 7.06M subscribers
MAMAMOO with over 6.62M subscribers
RED VELVET with over 4.95M subscribers
(G)I-DLE with over 3.69M subscribers
AESPA with over 3.6M subscribers
GIRLS' GENERATION with over 2.55M subscribers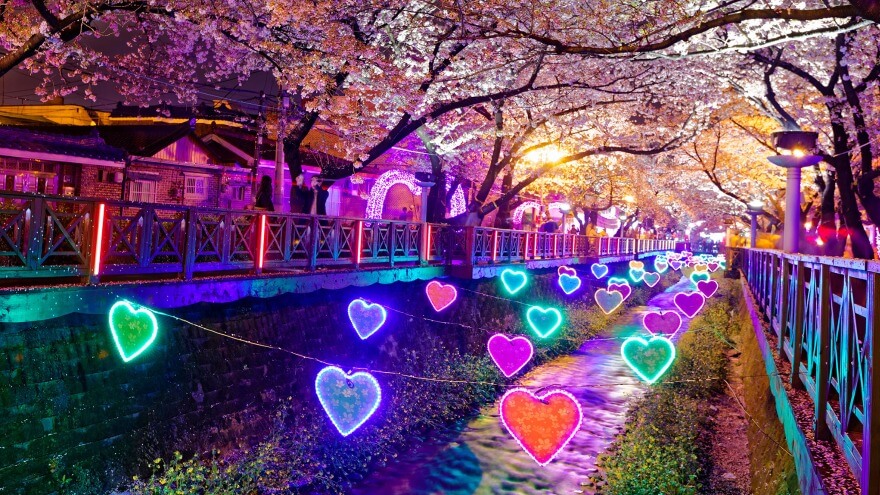 That's it for our top 50 K-pop girl groups of all time, and through the different idol generations.
As you can see, the Korean pop music really had a long, long way, to be nowadays as famous!
What are your thoughts on this?
In which era of Korean pop music did you start becoming a certified fan?
Share your thoughts with us on Discord!