8 Ideas To Look Like a K-Pop Idol
K-Pop isn't only about the music and entertainment that boy and girl groups provide worldwide fans.
It's also about fashion and how they look on stage that mesmerizes everyone who looks up to them.
From their vibrant hairstyles and trendy clothes, fans want every bit of what their bias has on their bodies, head to toe!
In this article, you'll learn how to look like your favorite K-pop idol on stage so you can make your own style as an avid fan!
8 Ideas to Look Like a K-Pop Idol
Here are some easy ways you can do to dress like a K-pop idol.
So you can enhance your fashion with style and dress look like your favorite K-pop girl idols or K-pop boy idols on stage!
Layer Your Outfits
Don't be afraid to layer your outfit.
As seen in K-pop comeback stages, your favorite idol groups are masters of layering!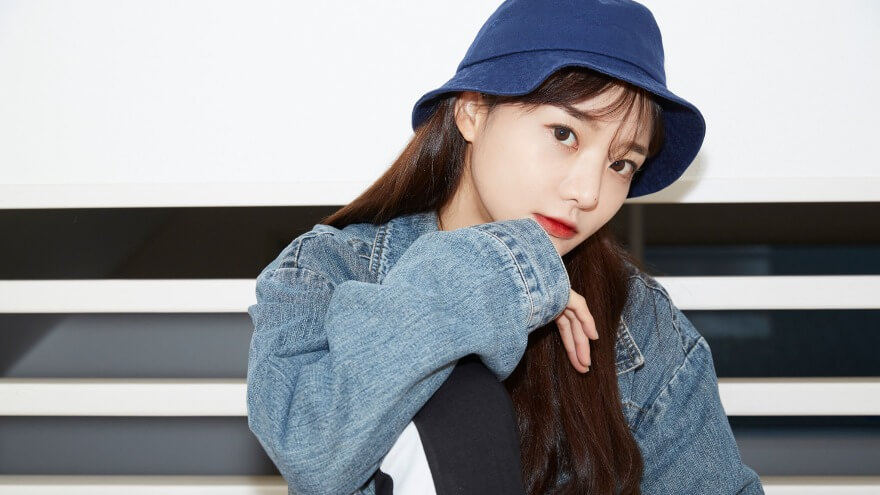 Stylists often use a monochrome palette in most K-Pop groups' wardrobes.
It may be uncomfortable to wear multiple clothes, but there's always a first time for everything.
Try mix-and-matching colors in front of a mirror and see which color palette brings the best glow out of you.
If you're on a budget, you can also try restyling your wardrobe.
Layering clothes helps give a more personalized look and allows you to create styles even with your old clothes!
For example, you can style a simple white fitted top and layer them with a matching colored trench coat and trousers.
Wear oversized clothes
On a more casual day, like walking in a park or going on a picnic, notice that your KPop bias often prefers wearing oversized clothes.
It includes the use of drop-shoulder shirts, baggy or mom jeans, and large hoodies.
This style can give you a more relaxed and cool outdoor look.
You can totally rock oversized fashion when meeting with friends and running some errands!
Who says you can't style yourself when grabbing your groceries?
The More Accessories You Have, the Better it is
If you want to dress more like a K-Pop artist, wear as many accessories as you can.
Some might say otherwise, but accessories are the ones that give charm to your clothing.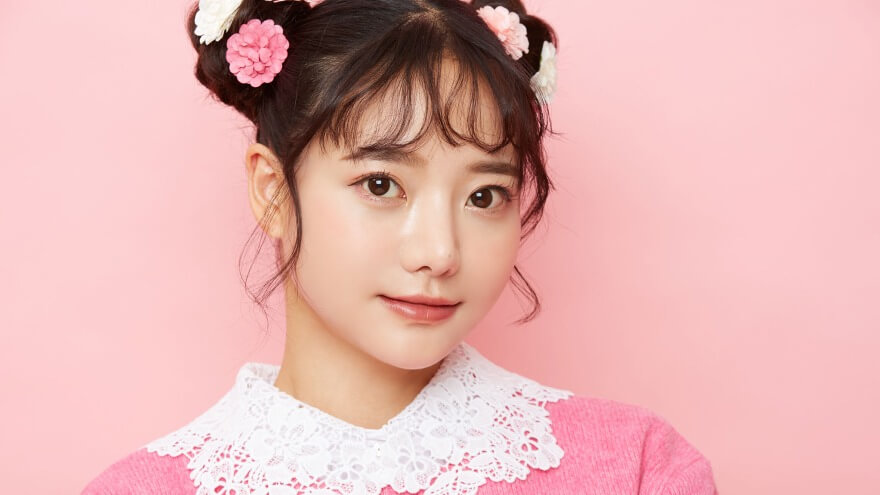 It highlights your style even more!
Some of these accessories include colorful hairpins, ear cuffs that give the illusion of multiple piercing, multistrand necklaces, oversized sunglasses, bracelets, and rings.
You don't want to be plain-looking when going for a night out at the club!
Consider Genderless Fashion
We are already in the intellectual freedom era, so don't limit yourself with gendered clothing.
Look at the popular K-Pop groups and artists like BTS and SHINee's Taemin, who are breaking gender stereotypes with their stage outfits!
You can even see these idols wearing corsets, nail paintings, skirts, and crop tops.
In fashion, there are no boundaries, only style, and beauty.
Don't be afraid of bold patterns
Incorporating bold colors, prints, and patterns is a popular trend in KPop fashion.
Bold prints and vibrant colors are often associated with youthfulness.
Looking and feeling young is a big deal in Korean society, as you already know.
Make sure you always stand out from the crowd with the clothes you're wearing!
It's a responsibility that comes with dressing yourself like a K-Pop idol.
Put on K-Pop Inspired Make-Up
South Korea is considered the center of beauty and cosmetics.
Keep yourself updated with the latest make-up trends by watching Korean make-up vlogs and tutorials.
The make-up of popular K-Pop idols includes glittery eyeshadow and sharp eyeliner.
You can also glue some shiny rhinestones around your eyes and cheeks to add some glam to your face.
You also have to incorporate a proper skincare routine to achieve the "glass skin" that all artists have.
Use excellent quality foundation and primer and contour with a highlighter to have a V-shaped face.
Rock bright hair colors
Many South Korean pop music fans consider their idols changing hair colors a hint of a music comeback.
As for you, try on bright hair colors like red and orange for a change!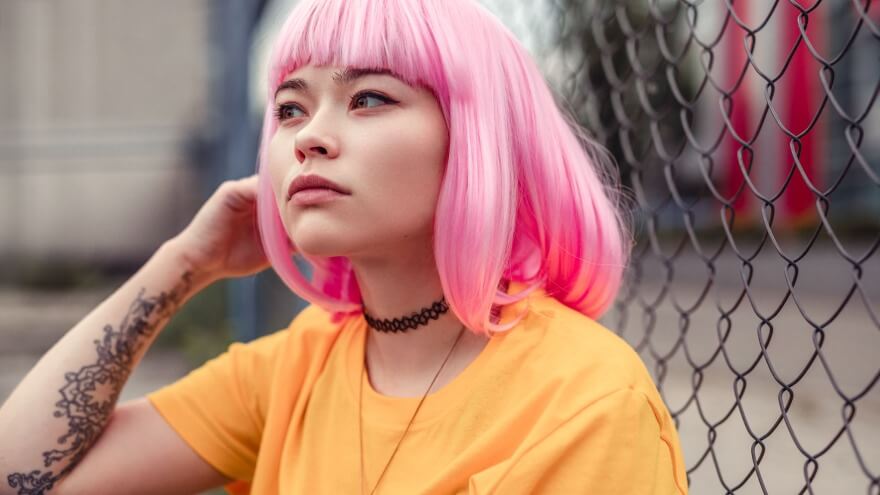 If you're in doubt whether this style will look good on you, don't worry, all hair colors will look good on you!
What matters is how confident you are when styling your hair.
Follow a Concept or Theme
To have a more organized look, try following a concept or theme.
Notice how most K-Pop boy and girl groups observe a particular concept during their comebacks?
You can also apply this to your style.
Some concepts or themes include girl-crush, streetwear, edgy, or back-to-school.
Go with the concept you feel most comfortable with!
And that's pretty much it!
You usually want to look like your favorite boy or girl idols the longer you become a fan.
So whether you're an aspiring K-pop idol or a huge fan of Korean music artists, you don't need anymore reason to dress like an idol on stage!
However, all these advices won't work if you don't have enough confidence in yourself.
Imagine the stage presence that top K-pop groups exude on stage and apply it when styling your wardrobe!
What do you think about this article, did it helps you?
Let us know on Discord!