Top 15 Most Handsome K-Pop Idols
Kpop fans, get ready to swoon!
Wondering who are the most handsome kpop idols in the current South Korean music industry?
Don't worry.
You got covered!
We've compiled a list of the top 15 most handsome kpop idols.
These guys are not only talented performers, but they also happen to be pretty easy on the eyes.
So whether you're looking for some new music recommendations or just want to admire some good-looking men, we've got you covered.
Let's get started!
Top 15 Most Handsome Boy Kpop Idols
BTS' Jungkook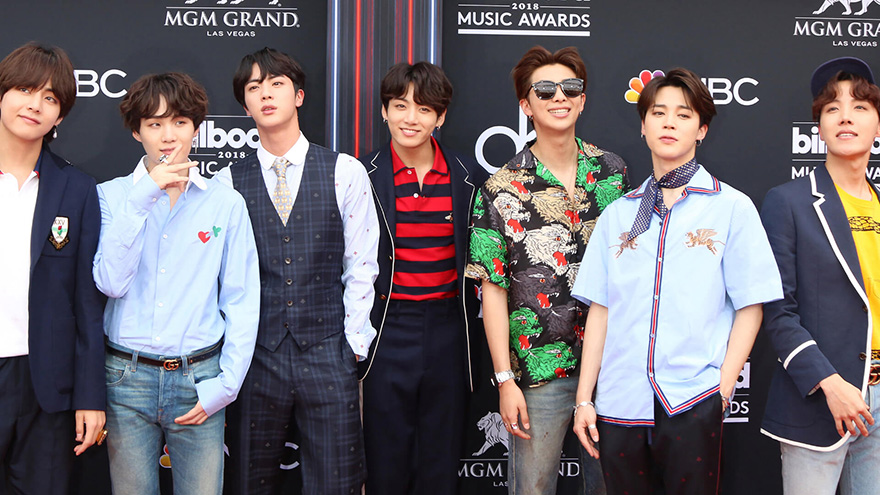 BTS' Jungkook's probably one of the internationally recognized boys k-pop idols when it comes to having handsome looks.
In 2019, Jungkook got the top spot in TC Candler's annual Top 100 Most Handsome Faces, beating world-renowned Western artists like Chris Hemsworth, Harry Styles, and Zayn Malik.
And, in the following year, though only placing fourth, no one can deny how powerful BTS' maknae's appearances are.
BTS' V
While we're on the topic of TC Candler's Most Handsome Faces, V came in second place in 2020.
Kim Taehyung's face is so beautiful that ARMYs call his selcas a "National Treasure."
Even his photo uploaded on BTS' official Instagram account had over 9 million likes, setting a record as the most-liked Instagram post by a Korean act.
BTS' Jin
Beauty may be subjective, especially with K-Pop stylists following the idols around, but with a face like Jin, you can't help but gush over it.
Kim Seokjin's looks have earned him several titles, including the following:
The World's Most Perfect Boy Face and Best Sculpted Face in the World (Sluis Painting, Dutch visual arts group)
God of Visuals (Nick Paxson, Irish user-experience researcher)
Indeed, he's BTS' visual for a reason!
SHINEE's Choi Minho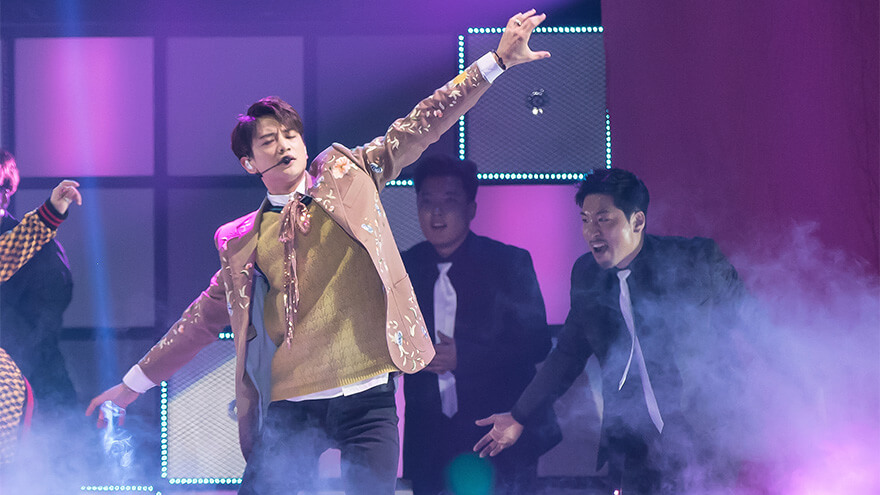 Just by simply sitting down, Choi Minho's breathtaking looks never fails to amaze his fans, the staff working around him, and the general public!
He updated his acting profile recently, driving Flamers absolutely crazy!
Truly, Choi Minho's beauty isn't for the faint of heart.
SHINEE's TAEMIN
When all of his hyungs were doing his military service, Taemin performed as the face of SuperM, the "Avengers of KPop."
But his 20-month long absence won't stop his fans from anticipating his comeback.
For now, Taemints can reminisce past magazine interviews to get a glimpse of their oppa's sweet-faced visuals.
ASTRO's Eunwoo
Also known as South Korea's "face genius," Cha Eunwoo can hold everyone captive by his looks alone.
I can say that his beauty is way past any binary subjectivity placed in this world!
His face is even used as an example to define "handsomeness" among popular K-Pop groups.
Eunwoo also starred in several hit Korean dramas like My ID is Gangnam Beauty and True Beauty.
EXO's Baekhyun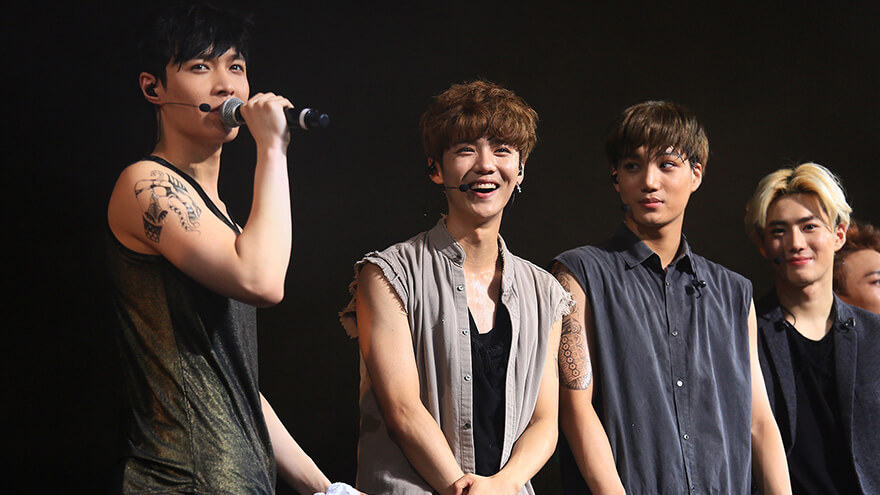 Famous for his charismatic and stunning vocals, EXO's Baekhyun is also a household name for appearances among K-pop stars.
Baekhyun's innocent, cute face has always brought joy to EXO-Ls hearts since their group's debut in 2012.
EXO's Sehun
When EXO announced a comeback for their special album, "Don't Fight the Feeling," EXO-Ls took their awe at Sehun's visuals online.
He even trended on Twitter, a popular social media platform among K-pop fans, with over 2 million tweets focusing on Sehun's electrifying teaser photos.
GOT7's Jackson Wang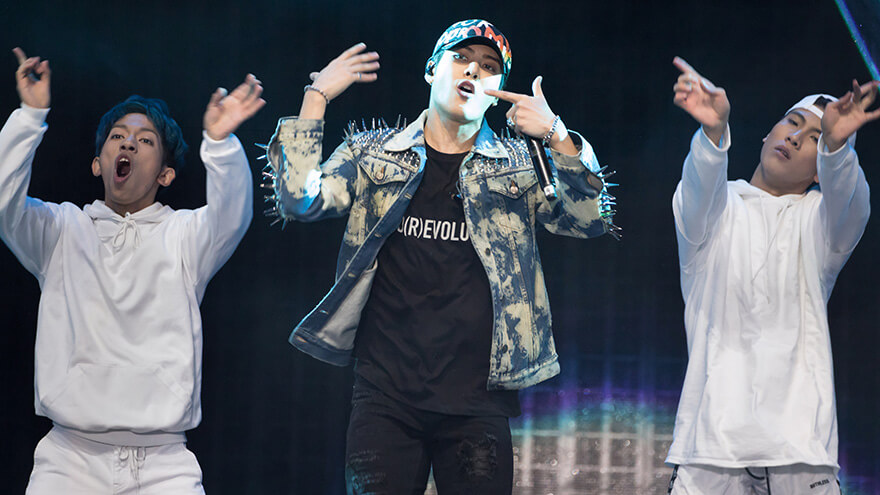 GOT7 is known for having members with outstanding looks.
And Jackson Wang is one solid proof of it!
Though he is not the group's visual, Jackson still melted fans' hearts with his manly appearance.
Currently, Jackson is working with his record label based in China called Team Wang.
GOT7's Jinyoung
Jinyoung has this "traditional Kpop visual" feel, earning him the top spots in most look rankings in South Korea.
It can be because of his "princely vibe" that most South Koreans rage about.
SEVENTEEN's Mingyu
Also called the versatile visual king by Carats, Mingyu has unbeatable looks that boy K-Pop idols wish they had.
Mingyu has an M-shaped forehead, a piercing gaze, and a sharp jawline, making him look more dashing than ever!
MONSTA X's Hyungwon
MONBEBEs are convinced that Hyungwon is a demigod himself, owing his looks to the goddess of beauty, Aphrodite.
His attractive eyes and tall height make fans drop to their knees to worship Hyungwon's stunning appearances.
Kang Daniel
Korean netizens claim how Kang Daniel's beauty is so out of this world.
Even Korean plastic surgeons on Youtube uploaded an analysis of the soloist's images!
Kang Daniel must be so attractive to require such extensive analysis from experts in the medical industry.
NCT127's Jaehyun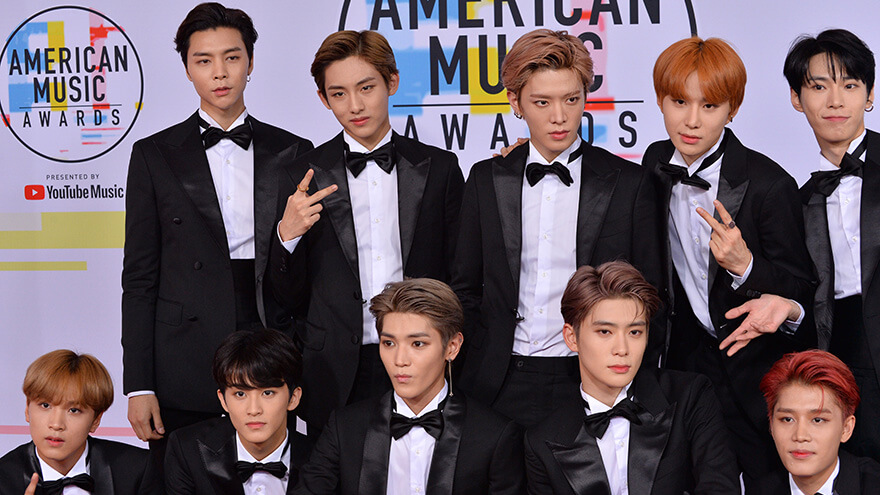 In a virtual fan meeting, NCTzens can't help but gush over Jaehyun in their smartphones and desktops.
Jaehyun even trended on Twitter, with fans praising his ethereal looks.
Fans could only hope for the pandemic to end so they could finally see their biases in person.
SUPER JUNIOR's Siwon
Choi Si-won is among the pioneers of the "SM Face" along with Kangta, SHINHWA's Eric, and former TVXQ member Jaejoong.
His looks alone can still compete with the younger generations, making Siwon's appearances legendary.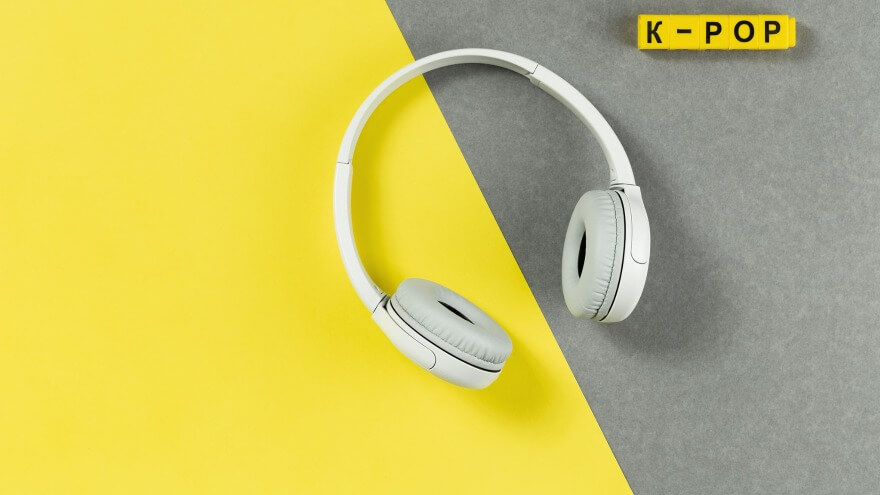 There you have it: the top 15 most handsome kpop idols who've been topping the charts with their handsome looks!
What do you think of these top?
Do you see your oppas here?
Let us know on Discord!