50 Popular J-Pop Girl Groups That You'll Love
Nowadays, Japan has a broad music industry and many idols to hear about.
Less internationally focused than the k-pop audience but highly popular locally and in some foreign countries, Japanese can also fancy their popular j-pop girl idol groups.
These women bands are also symbols of their booming entertainment industry alongside Japanese animes.
Wondering who are the top girl bands in Japan right now?
In this article, you'll discover 50 popular J-pop girl groups that you'll absolutely love!
50 Popular J-Pop Girl Idol Groups That You'll Love
Here are the most popular J-pop girl idol bands.
AKB48
AKB48 is the first 48-member girl group tkimoto Yasushi produced and is already a staple in the Japanese entertainment industry.
The group derived its name from the capital of Japanese pop culture, Akihabara, on which AKB48 is based.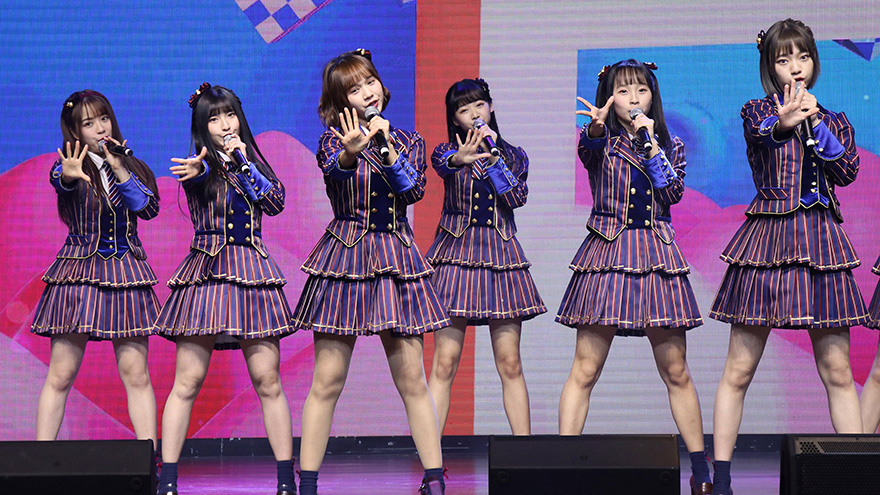 This girl group also has its own theater to meet fans and hold group performances.
Since AKB48's debut in 2005, several "48-groups" alternatives have been established throughout Japan and other Asian countries.
Some include HKT48 (Hakata-Ku, Fukuoka), NGT48 (Niigata), TPE48 (Taipei), and MNL48 (Manila).
Nogizaka46
Nogizaka46 is a competitive 46-member girl group in Japan, also formed by Akimoto Yasushi, the same producer as AKB48.
This girl group is undoubtedly AKB48's no. 1 rival in the industry.
It comprises the cutest and most kawaii girls in every school in the whole country.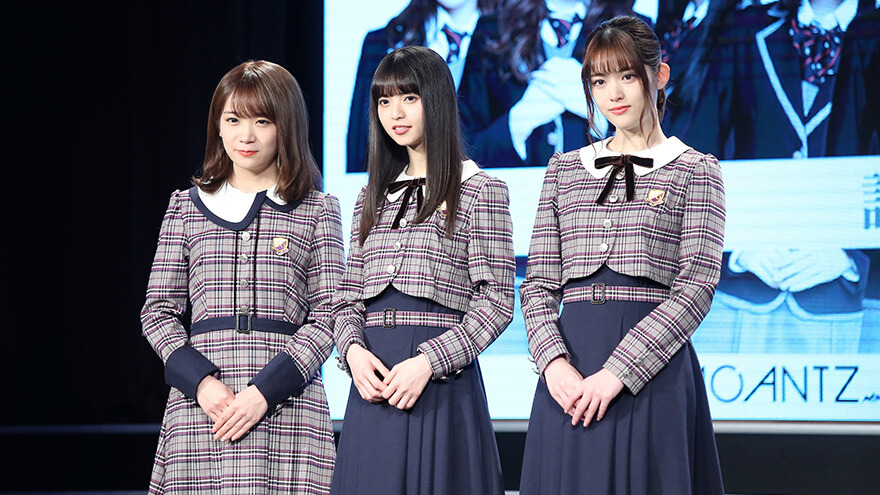 Just with visuals alone, Nogizaka46's members can indeed compete with the biggest girl groups known among Japanese fans.
Momoiro Clover Z
Momoiro Clover, also known as Momoclo, is a Japanese girl idol group formed in 2008.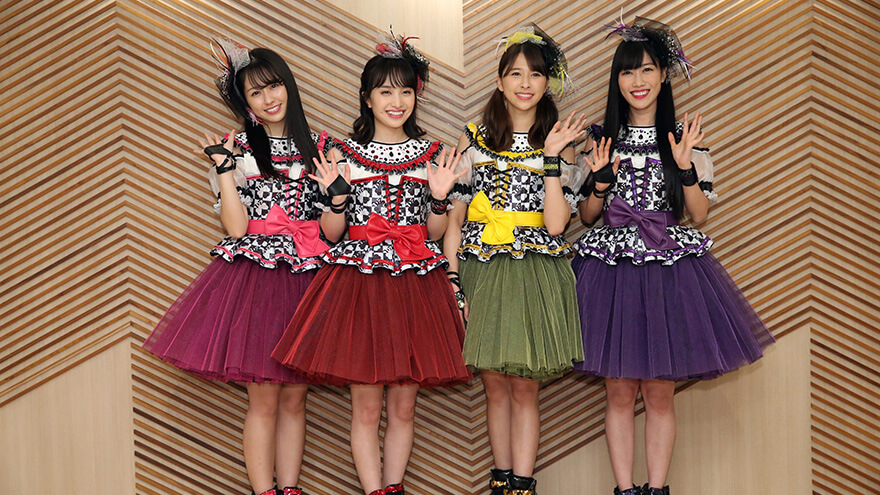 The girl group debuted its first single in 2009, leading to its major group debut in 2010 under Universal Records.
However, when Akari Hayami graduated from the group in April 2011, its entertainment label renamed the group Momoiro Clover Z instead of Momoiro Clover.
Nowadays, Momoclo is famous for its unconventional group concepts and acrobatic performances.
Perfume
Perfume has been in the industry for over ten years already!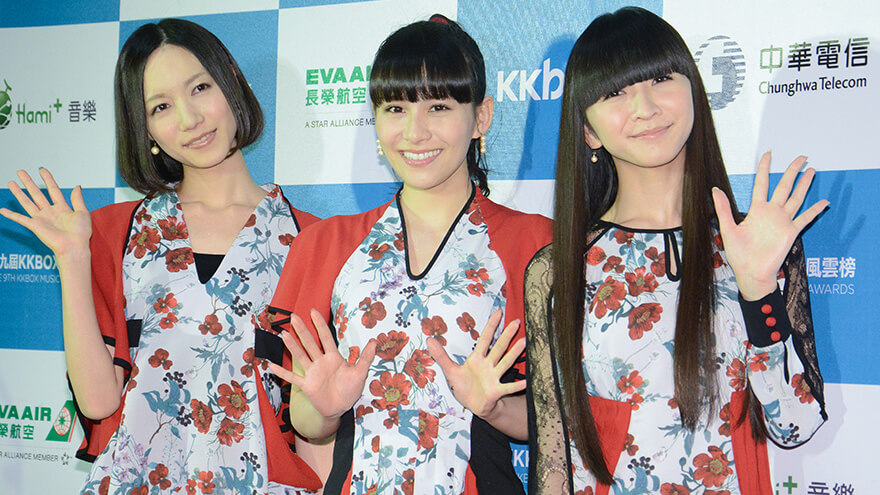 This group is known among fans and the general public as the face of futuristic electro-pop music in Japan.
Its 6th full-length album, "Future Pop", has taken significant steps in integrating future bass into its different music.
Perfume released its seventh studio album, "Plasma", in May 2022, followed by a Japanese arena tour announcement.
BABYMETAL
BABYMETAL is a kawaii metal band that debuted in 2011.
It was initially a Japanese girl idol group sub-unit from Amuse Talent Agency, Sakura Gakuin.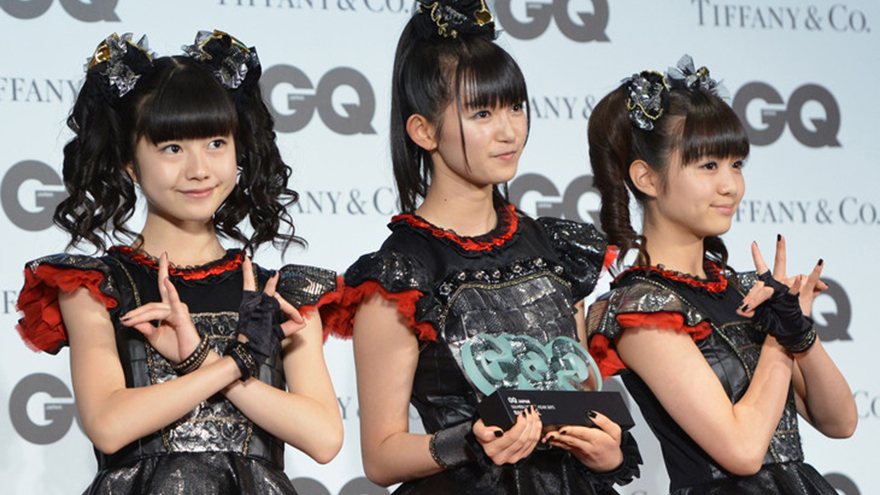 But in 2013, after the release of its debut single, the group decided to become independent.
Since 2018, BABYMETAL has performed as a duo after the departure of YUIMETAL.
It would change in April 2023 after the introduction of Momoko Okazaki, bearing the name MOMOMETAL, as the new member, making them a trio.
Sakurazaka46
Initially known as Toriizaka46 and Keyakizaka46, Sakurazaka46 is a sister group to Nogizaka46 formed in 2015, produced by Akimoto Yasushi, and signed under the major label Sony Music Entertainment.
Over the years, Sakurazaka46 had 5 generations of 70 members, with only 30 active members nowadays.
Hinatazaka46
Also known as Hiragana Keyakizaka46, Hinatazaka46 is a J-pop girl idol group produced by Akimoto Yasushi as a subgroup of Keyakizaka46.
Hinatazaka46 belongs to Sakamichi Series, an idol group franchise in Japan that began with Nogizaka46.
Currently, Hinatazaka46 comprises 4 generations of members, with 32 of them actively performing within the group.
BiSH
Among all the J-Pop girl groups listed here, BiSH, for Brand-new idol SHiT, probably has immense potential to grow its popularity in and out of Japan.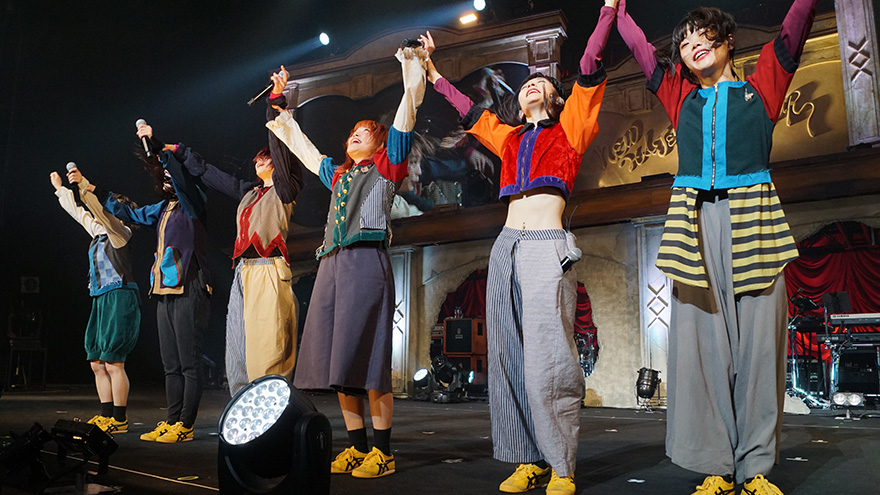 Despite only debuting in 2015, BiSH has gathered thousands of fans nationwide.
Its label held 24 non-stop 1-hour concerts during its first-anniversary celebration on a single day called 24 Hour Party BiSH.
It was to thank its fans for their tremendous amount of support.
Unfortunately, the group is set to disband in June 2023 after their last concert at Tokyo Dome.
HKT48
HKT48, a shortened name for Hakata48, is a Japanese girl group based in Hakata, Fukuoka.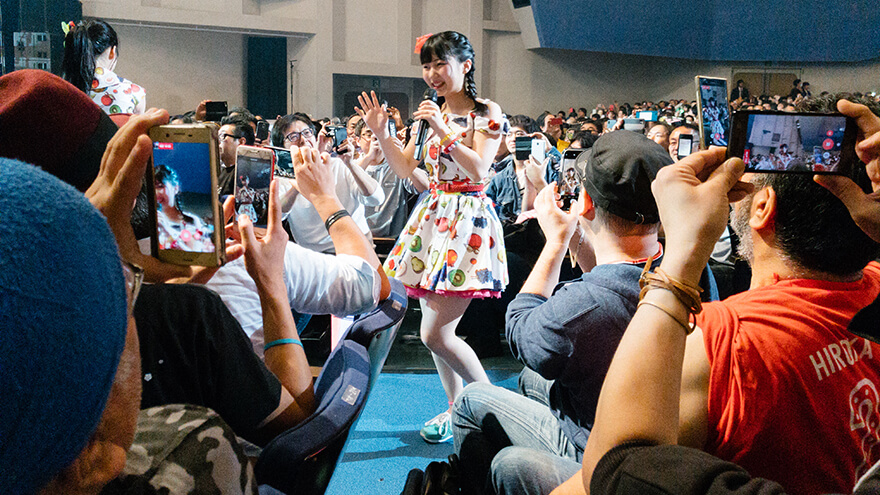 This group is AKB48's third sister group, occasionally performing in a Fukuoka Prefecture theater.
On November 26, 2011, HKT48's first-generation members debuted, following its formation on October 23, 2011.
Since then, HKT48 has had 106 members over 6 generations, with 33 active members.
Morning Musume
Morning Musume, also called Morning Girls and Morning Musume '21 (Morning Musume Two-One), is Hello! Project's lead female idol group.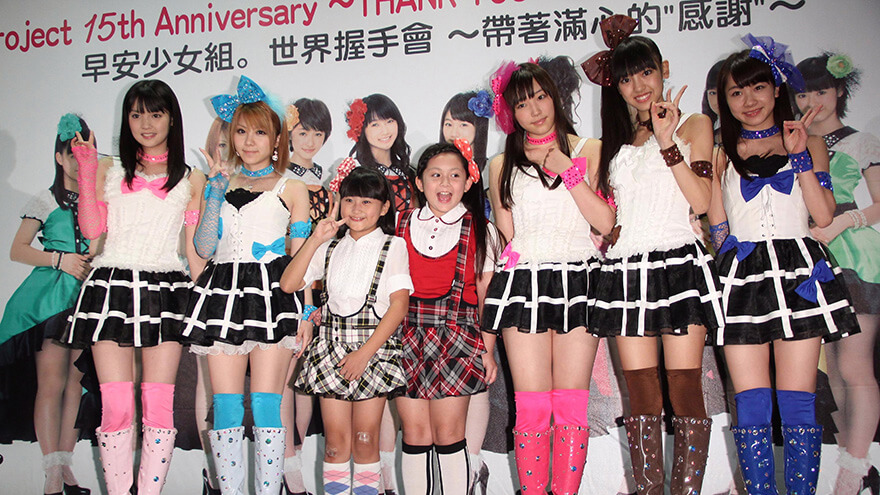 It was initially formed on ASAYAN, a talent show airing in 1997.
And since then, the group has been a staple in Japanese top girl group rankings, producing several hit singles and albums.
Morning Musume has 16 generations of members, with 45 members in total and 12 active members.
Shiritsu Ebisu Chuugaku
The group is also called Ebichu and King of Gakugeeeeka under 3Bjunior of Entertainment Section 3 and is represented by a Japanese talent agency called Stardust Promotion.
After its official formation in 2009, Shiritsu Ebisu Chugaku bore the concept of kawaii middle school students.
This band is also advertised as a group with rough singing and dancing skills.
NGT48
NGT48 is AKB48's fourth sister group that debuted on January 10, 2016.
The J-pop idol girl group regularly performs in its own theater in Niigata Prefecture.
While the group received a good response from the public since its formation in 2015, it is now under controversy, forcing the management to dissolve the "team system."
Currently, the members are separated into 3 different generations instead, with 57 original members and 18 active members.
Denpagumi.inc
Denpagumi.inc has members who freely pursue their otaku interests while performing at DEARSTAGE in Akihabara.
The group was formed in 2008 under the entertainment label MEME TOKYO.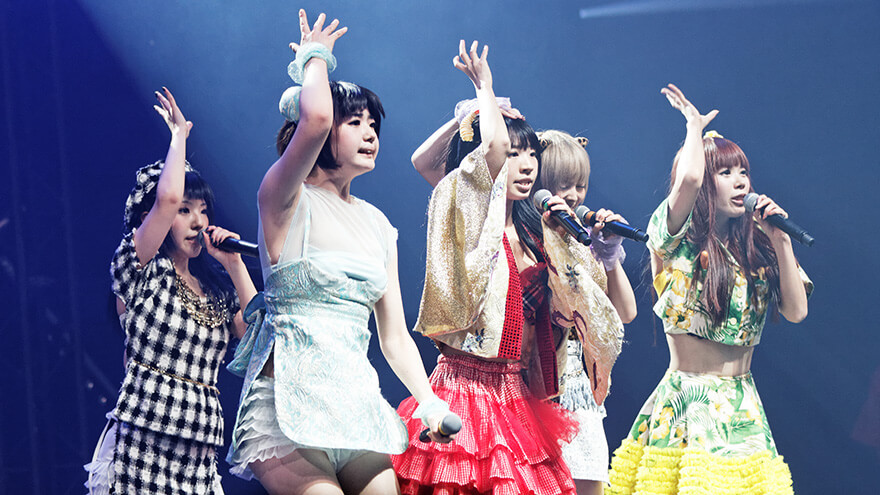 While the group changed into the label Lantis in 2010, it still went back to MEME TOKYO before releasing its 3rd single called "Future Diver."
Denpagumi.inc's recent release was in July 2022, with their 8th full album DEMPARK!!!
SUPER☆GiRLS
SUPER☆GiRLS (also called Supaga) debuted as iDOL Street's flagship unit on June 12, 2010.
Of all the records and albums the group has released, its 5th single, "Puripuri SUMMER Kiss," got the most success, selling over 92 000 copies in Japan.
Instead of generations, members of SUPER☆GiRLS are distinguished based on chapters.
Since the group's formation, it has had 6 chapters, with a total of 35 members and 11 active members.
Juice=Juice
Juice=Juice is originally a 5-member girl idol group from Hello Pro Kenshuusei formed in early 2013.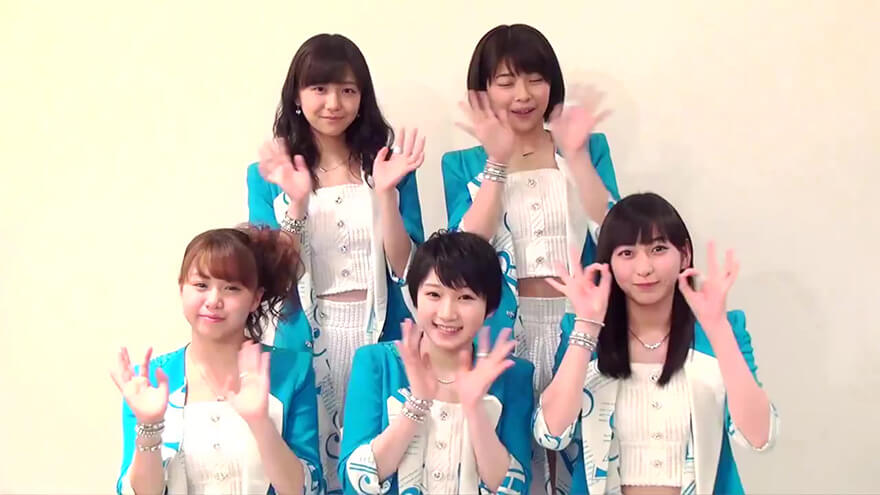 "Hitori de Ikiraresou" tte Sore tte Nee, Homete Iru no? / 25sai Eien Setsu" is the group's highest-selling single since its debut, selling over 80 000 copies across the country.
Last Idol
Last Idol was initially formed in a music survival show produced by Akimoto Yasushi.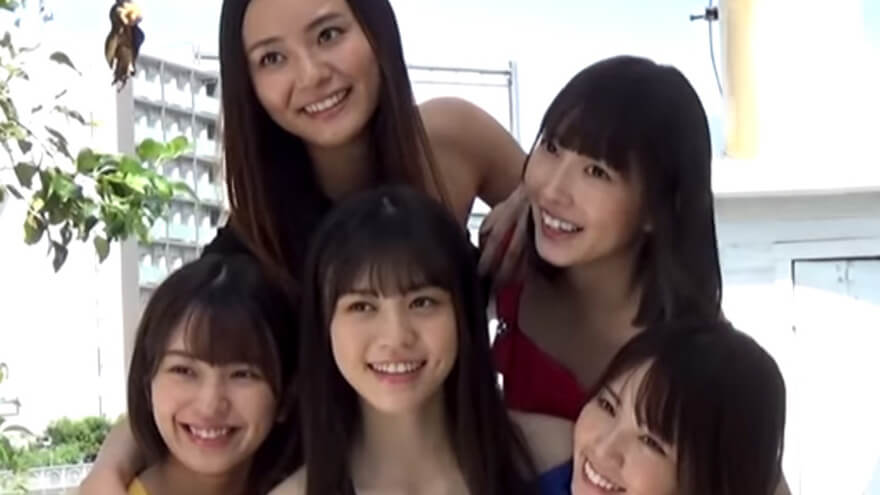 Currently, the group had a total of 33 members and has recruited 55 girls since its debut.
Fans refer to the several groups that were formed in the show as Last Idol Family.
Unfortunately, Last Idol disbanded in May 2022 because of the commercial effect of the COVID-19 pandemic.
Tsubaki Factory
Also referred to as Camellia Factory, Tsubaki Factory initially debuted as a 6-member girl idol group under Hello! Project in April 2015.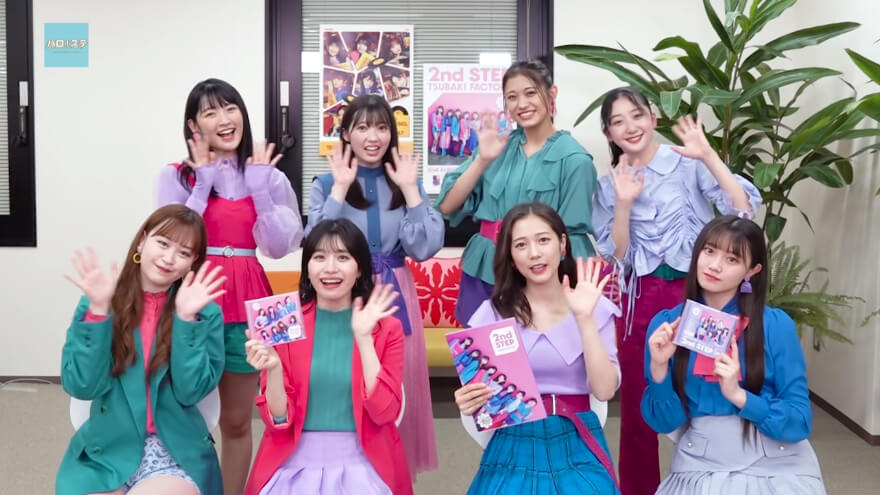 Currently, the group now has a total of 12 members.
They also have a sister group called Kobushi Factory.
ANGERME
Previously called S/mileage, ANGERME is a Japanese women's pop group that debuted as a unit within Hello! Project.
The group ultimately changed its name in 2014 to celebrate the arrival of 3rd-generation members in the group and establish a new image in the industry.
ANGERME has had 10 generations of members, with 23 members in total and 10 active members.
=LOVE
=LOVE (with a nickname of Ikorabu) is an 11-member seiyuu idol group formed by Rino Sashihara.
The group is signed under the label Yoyogi Animation Academy.
= LOVE's singles and albums are released under Sacra Music.
BEYOOOOONDS
BEYOOOOONDS is a Japanese female pop group that debuted under Hello! Project.
The group consists of three sub-groups: former Hello Pro Kenshuusei (Ame no Mori Kawa Umi and CHICA#TETSU) and one winner of Hello! Project's ONLY YOU audition (SeasoningS).
"Megane no Otoko no Ko / Nippon no D・N・A! / Go Waist" is BEYOOOOONDS' best-selling single, with over 112,000 copies sold.
NiziU
NiziU is a J-Pop girl group that made its debut in December 2020.
Formed by Sony Music Japan and JYP Entertainment, the group comprises 9 members, all born between 2001 and 2005.
The group's debut single, "Make You Happy", was released on December 2, 2020.
The song topped several charts, including Billboard Japan's Hot Albums and Oricon's Digital Albums charts, respectively.
NMB48
NMB48 is a Japanese pop girl group that first came onto the scene in 2011.
With its infectious energy and catchy beats, NMB48 quickly became one of Japan's most popular girl groups.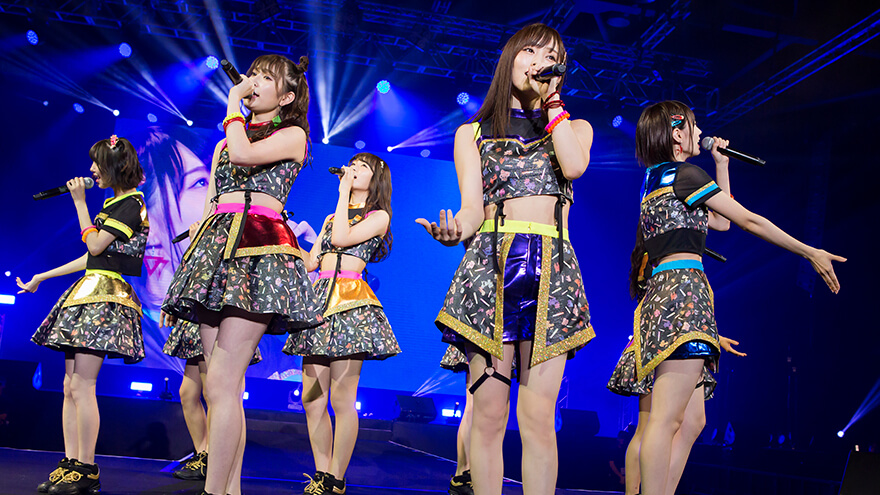 Known for its fun and playful style, NMB48 has released a variety of hit singles over the years, including tracks like "Koko ni Datte Tenshi wa Iru", "Oh My God!," and "Kitagawa Kenji."
In addition to its incredible music, NMB48 is also known for its quirky dance routines, which have earned them countless fans worldwide.
SKE48
SKE48 is a J-Pop girl group known for its energetic and upbeat style.
With a rotating lineup of talented dancers and vocalists, SKE48 has been shaking up the music scene ever since they first formed back in 2008.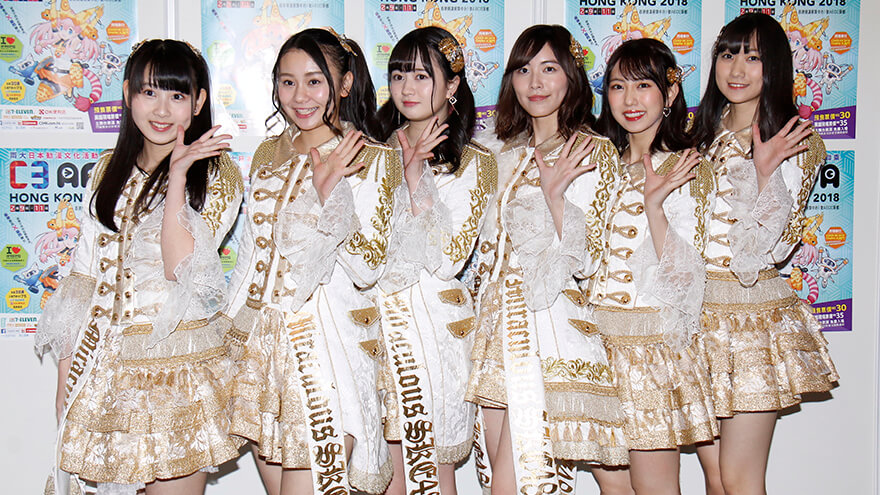 Its high-energy performances and catchy tunes have made it a fan favorite worldwide.
Its incredible talents have earned SKE48's members countless accolades over the years.
Whether you're new to SKE48 or already an avid follower, there's no denying that this group is one of the brightest stars in Japanese pop culture nowadays.
℃-ute
℃-ute is a J-Pop girl group under the Hello! Project, a group of all-female idol groups managed by UP-FRONT PROMOTION.
Formed in 2005, ℃-ute has released hit after hit and won several awards, such as Best New Artist in 2007 Japan Record Award, and was nominated for the Grand Prix in 2008.
The group disbanded in 2017 after over a decade of performing as idols.
TOKYO GIRLS' STYLE
Due to the rising popularity of idol groups in Japan in the late 2000s, the company Avex took the opportunity to capitalize on it and formed TOKYO GIRLS' STYLE.
Its debut was quite unique compared to the other Japanese girl groups during that time.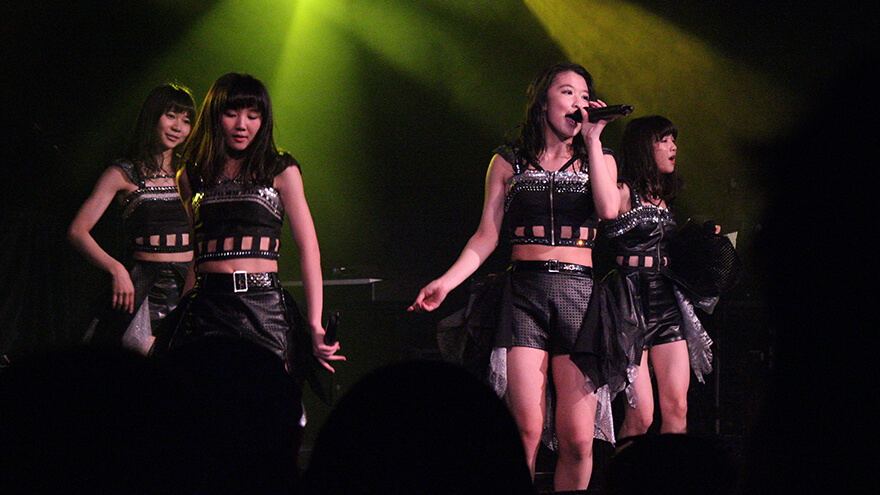 The members' identities were held secret until their official debut in January 2010.
TOKYO GIRLS' STYLE not only treads on the local music scene but also on international scenes, releasing Chinese singles and performing on Western stages.
TOKYO GIRLS' STYLE has recently rebranded itself, as they wanted to be treated not only as idols but also as music artists.
BeForU
BeForU is an all-girl Japanese pop group that initially produced music only for the Bemani rhythm games.
After the release of its debut song "Dive" in 2000, it was instantly a hit and even became the first J-Pop song to be included in the Dance Dance Revolution, a music video game series.
The group went on for three generations and went on an indefinite hiatus since 2009.
Over the years of no news from BeForU, fans just assumed that the group had disbanded already.
Especia
Especia is a Japanese disco group formed in June 2012.
Starting as a 10-member group under Bermuda Entertainment Japan, the group has participated in several music festivals, including the 2015 Tokyo Idol Festival.
Especia ceased all its group activities in March 2017 following their disbandment.
Ebisu★Muscats
Ebisu★Muscats is a group composed of Japanese AV and gravure idols managed by Pony Canyon.
The original member lineup was formed in 2008 as the cast of the variety show Onegai! Muscat.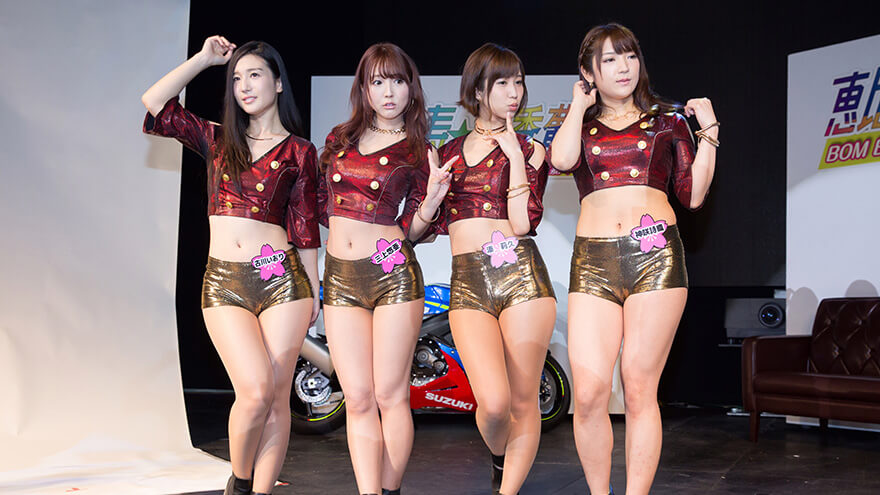 Since then, Ebisu★Muscats has been rotating members in and out of the group.
Ebisu★Muscats currently has 28 active members and almost a hundred members who have already retired.
BananaLemon
BananaLemon is an all-girl Japanese hip-hop group managed by STY, a producer who used to write songs for top girl groups like Girls' Generation.
It debuted in 2016 with the single "#SorryNotSorry."
Flower
Debuted in 2009, Flower has been signed to 2 companies, LDH and Sony Music Japan.
Flower is the vocal and dance unit of the collective girl group called E-girls.
With them are also other girl groups, such as Happiness and Dream.
During the group's disbandment in 2019, Flower consisted of four performers and one vocalist.
FEMM
FEMM stands for Far East Mention Mannequins, a music project that consists of real-life mannequins, hence the name.
The group started its career as an electronic duo in 2013 under Avex Music Creative Inc.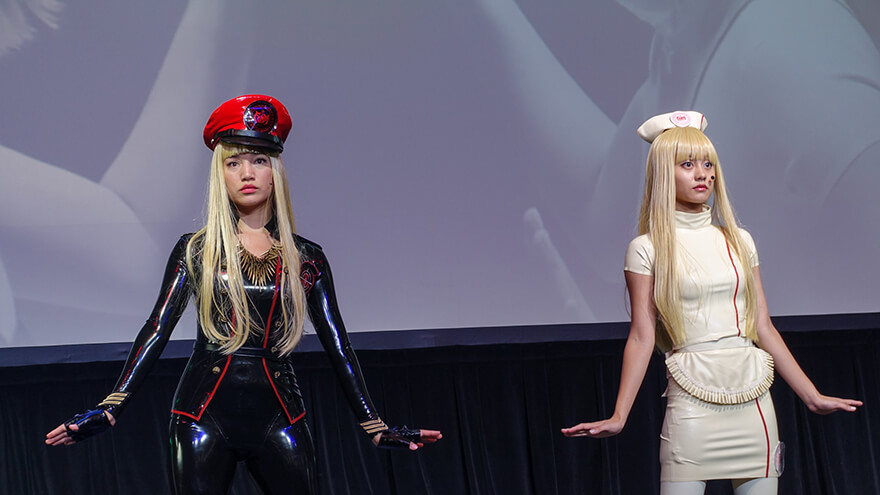 Unfortunately, since its debut album release in 2014, FEMM has yet to conquer the Japanese music charts.
But this does not mean that FEMM is not performing well as idols.
It's just that their audience is mainly from Western countries.
The duo is even recognized as the first mannequin idol.
Happiness
Happiness is also part of the girl group collective E-girls.
Similar to Flower, Happiness is also a vocal and dance unit.
Currently, Happiness consists of three dance performers and two vocalists.
Kalafina
Kalafina is an all-girl vocal J-Pop group formed in 2007.
Initially, the group only intended to perform theme songs for the anime franchise Kara no Kyokai.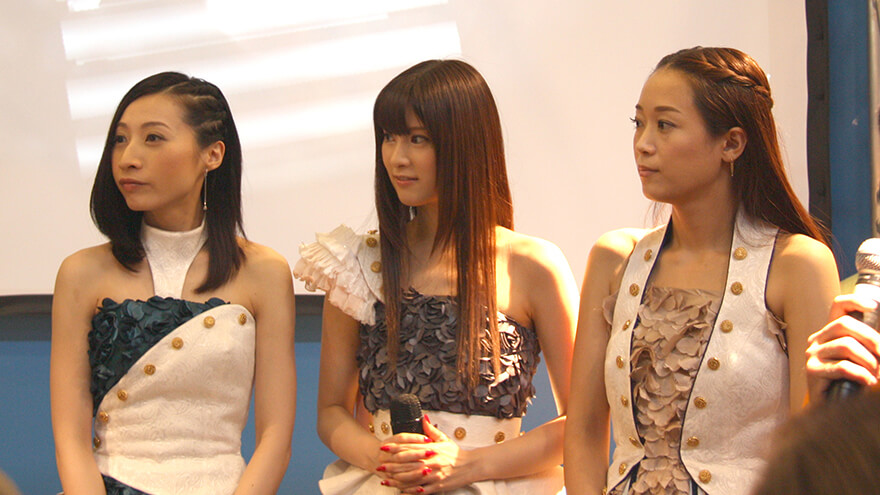 But Kalafina later started performing for several anime films and shows, such as the Black Butler, Madoka Magica, and Fate/Stay.
For over a decade of being a reputable name in the industry, Kalafina has produced 5 albums, all of which have frequented the top 10 of the Oricon chart.
The group disbanded in 2019.
Little Glee Monster
Formed in 2013, Little Glee Monster is a 5-member J-Pop vocal group under Sony Music Entertainment Japan.
The group's most acclaimed work is Flava, Little Glee Monster's fifth album.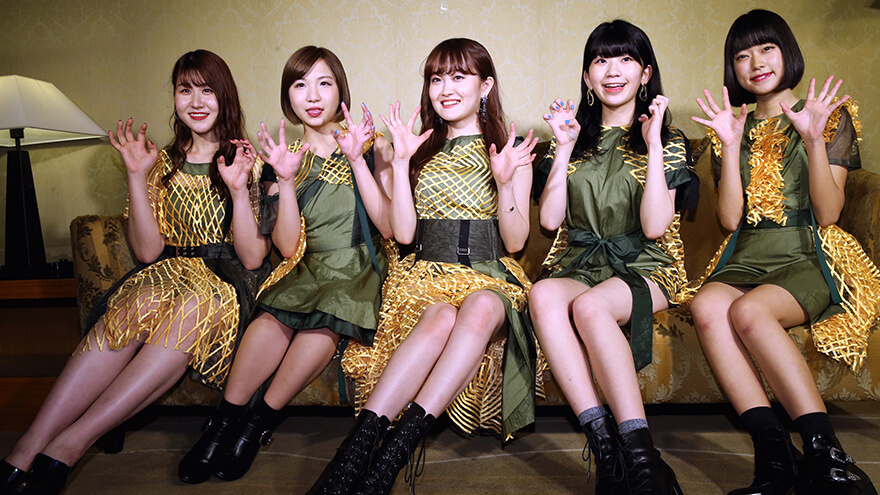 The album peaked on both Billboard Japan and Oricon.
It even won the group a certified Gold award by the Recording Industry Association of Japan for selling over 100 000 albums.
SCANDAL
What is interesting about the J-pop girl rock band SCANDAL is all the members have attended the same high school together.
They first performed together on the street until scouted by the independent label Kitty Records.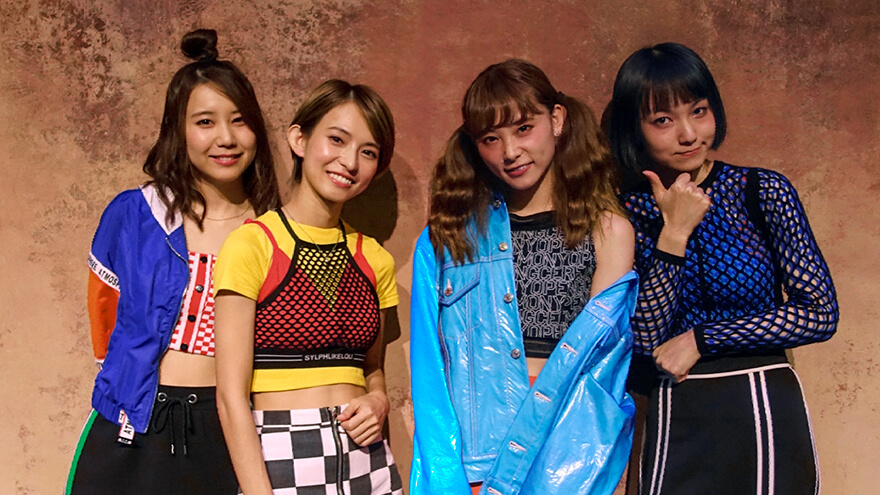 Since its major debut in 2008, SCANDAL has already performed multiple theme songs for several anime series, including Bleach, Fullmetal Alchemist: Brotherhood, and GeGeGe no Kitaro.
It made the band one of the top ten Most Requested Artists in J-MELO Awards every year since their arrival in the Japanese music scene.
Berryz Koubou
Berryz Koubou is a Japanese girl group put together by Up Front Promotion in 2004.
In 2007, the group gave its first solo concert at the Saitama Super Arena, making Berryz Koubou the youngest Japanese act ever to perform there.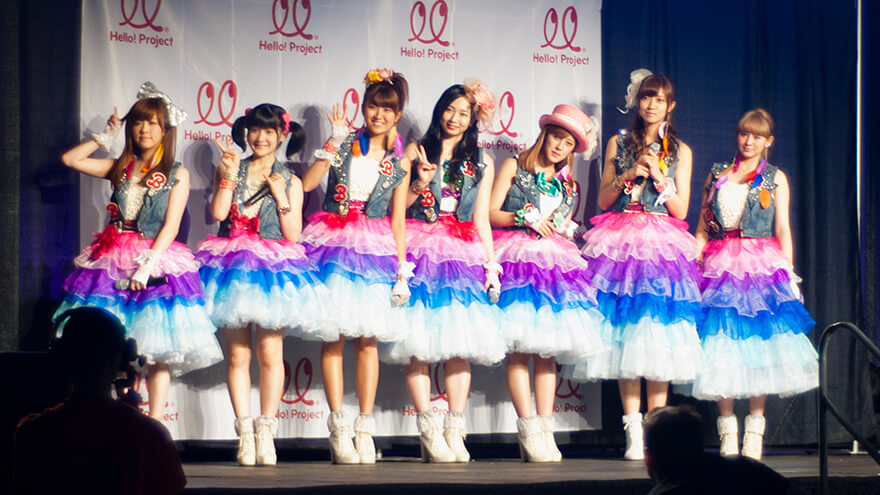 Before Berryz Koubou's indefinite hiatus in 2015, it had released 36 singles, 1 EP, 1 compilation album, and 9 studio albums.
e-girls
We have mentioned e-girls earlier, as it have been associated with many Japanese girl groups.
E-girls is a collective girl group with many sub-units, including dance and vocal.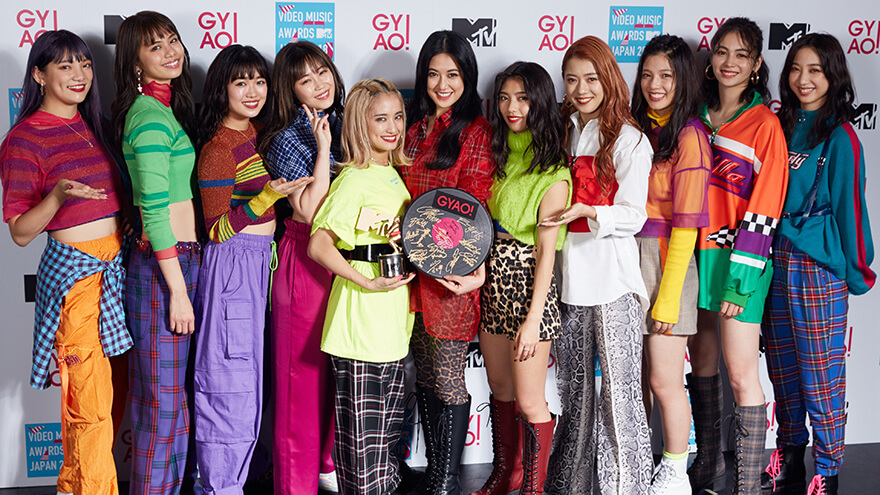 It began as an idol group and has since branched out to various cultures and artistic appeals since its debut in 2011.
After almost a decade of performing as a collective, e-girls disbanded towards the end of 2020.
The Peggies
The Peggies is another all-girl rock band formed in 2011.
It has been in the music industry for a decade and has released 9 singles, 4EPs, and 4 albums.
The name of the group is derived from the name "Peggy."
Unfortunately, The Peggies announced the group would go through an indefinite hiatus in 2022.
FAKY
FAKY aims to challenge one another to bring out the realness of Japanese pop.
The group's name can mean 3 different things: for one, it is inspired by the word "fake."
Another is an acronym for the phrases "FAntastic toKYo" and "Five Ass Kicking Youngsters."
FAKY has defined itself as the "Next Generation Girls Union" throughout its career.
FAKY is about to celebrate the group's 10th anniversary in 2023.
SHISAMO
SHISAMO is another J-pop band formed by high school students who attended the same music club together.
It was formed in 2010 but only started releasing music in 2012.
The group has released 8 studio albums, 11 singles, and 3 promotional singles for a decade.
chatmonchy
chatmonchy is a 3-member girl rock band from Tokushima Prefecture.
Since the group's formation in 2005, chatmonchy was signed under and managed by Sony Music Japan's Ki/oon Records.
After chatmonchy announced its disbandment in 2018, the group held its final concert on July 4, 2018 and its last "Konason Fest" on the 21st and 22nd.
Negicco
Negicco is an all-girl idol group that has been performing on Japanese music stages since 2003.
It was initially formed to promote the local green onion in Japan, hence the name that translates to "The Green Onion Girls."
Negicco's discography includes 3 mini-albums, 1 compilation album, 4 studio albums, 21 singles, and 2 featured singles.
Buono!
Buono! started as a subgroup of girl groups ℃-ute and Berryz Koubou in 2007.
It later performed solely for the theme songs of the anime series Shugo Chara!, which aired from 2007 to 2010.
Buono! went on hiatus in 2012 but returned as a group in 2016 before finally retiring from the industry in 2017.
Regal Lily
Regal Lily is a Japanese pop-rock band formed in 2014.
The group currently consists of 3members, Takahashi Honoka as the vocalist and guitarist, Umi as the bassist since 2018, and Yukiyama as the drummer.
Regal Lily's discography is made up of 1 studio album, 3 mini-albums, and 2 singles.
Tacoyaki Rainbow
Formed and managed by Stardust Promotion, Tacoyaki Rainbow started performing as an idol group in 2012.
Tacoyaki Rainbow was supposed to undergo a reboot after all of the original members announced their graduation from the group in 2021 but instead disbanded.
The group held its final performance at the Asia and Pacific Trade Center on May 4, 2022.
Idol Renaissance
Idol Renaissance is a J-Pop idol group from label companies Sony Music Artists and T-Palette Records.
They were introduced during the 40th anniversary of SMA.
From 2014 to 2017, Idol Renaissance participated in the Tokyo Idol Festival.
Unfortunately, the group disbanded in February 2018.
ClariS
ClariS is an idol duo consisting of Clara and Alice, both singers from Hokkaido.
The 2 girls initially did song covers and submitted these to a Japanese video-sharing site called Niconico from 2009 to 2010.
ClariS was later discovered by SME Records, which became the duo's label for 7 years.
The duo is well-known for not showing their faces out in public.
The only instances where ClariS' members didn't wear masks were in their concert in Pacifico Yokohama in 2017, their 10th anniversary in 2020, and a music video released in 2023.
D&D
Though most of the J-pop idol girl groups mentioned in this article were from the younger generation of Japanese performers, some groups also rocked the music scene during the 1990s.
One of those is D&D, a eurobeat idol girl group formed in 1996.
Its longevity in the industry may have been short-lived, as the group disbanded only 3 years after it debuted, but D&D still deserves a spot on this list!
BAND-MAID
BAND-MAID is an idol rock band that started performing in 2013.
The band's concept includes fusing the popular maid image in Japan with the rock genre.
This idea came from BAND-MAID's founding member Miku Kobato who once served as a "maid" in a maid cafe.
BAND-MAID is still active in the industry nowadays.
RHYMEBERRY
RHYMEBERRY is one unique J-Pop group.
Not only are they idols, but they also rap, making them a rap idol girl group.
The group debuted in November 2011 at the Yotsuya Live Inn Magic, Tokyo.
Unfortunately, RHYMEBERRY disbanded in May 2019.
What is the Most Popular Japanese Girl Idol Group?
The most popular Japanese girl group is currently AKB48.
With over 2.55M subscribers on Youtube and more than 538K listeners per month on Spotify, the J-Pop girl group is famous globally.
What J-Pop girl groups are Good Starting Choices for a Beginner?
Actually there are 6 J-Pop girl groups that we recommend to listen to for a beginner: Perfume, BiSH, Babymetal, Momoiro Clover Z, Morning Musume and AKB48.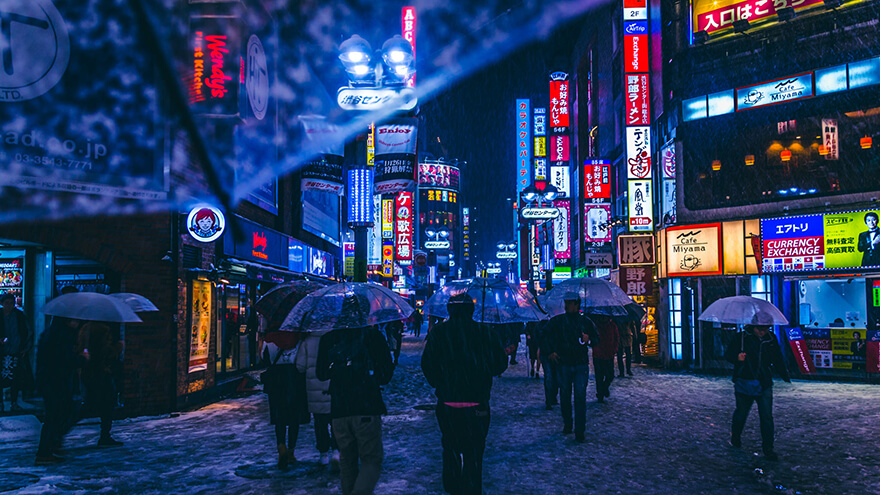 And that's a wrap on our J-Pop girl idol group marathon!
We hope you enjoyed getting to know some of the most popular groups in the J-Pop scene.
While there are too many girl groups to list them all, we hope this gives you a good starting point in your journey to becoming a J-Pop fan.
From iconic groups like AKB48 and Morning Musume to newer sensations like Nogizaka46 and Keyakizaka46, there's something for everyone in the world of J-Pop!
You can also discover some of their top hits in our list of J-Pop music hits of all time.
For those interested in their counterpart, look at our most popular J-Pop boy bands list to find what you're looking for!
Join us on Discord and let us know your favorite J-Pop bands!