Why Squid Game Is a Successful Netflix' Show
As each episode goes by, the South Korean survival TV series, Squid Game, has kept everyone on their toes, and all for the best reasons.
The story is simple, 456 desperate people in debt gambling their lives in a series of child games in the hopes of taking home the prize money of ₩45.6 Billion ($38.6 Million).
But there's a twist: whoever loses in each game is killed by soldiers in red tracksuits and faces covered with black masks.
Despite Squid Game's first season's production cost being only $21.4 Million, it generated an estimated $900 Million on its launching.
It shows all the importance of viral content in the streaming age.
But what made the Squid Game so popular worldwide?
In this article, we'll see what makes the TV show so successful and why it's more than just a game!
What Makes Squid Game so Popular?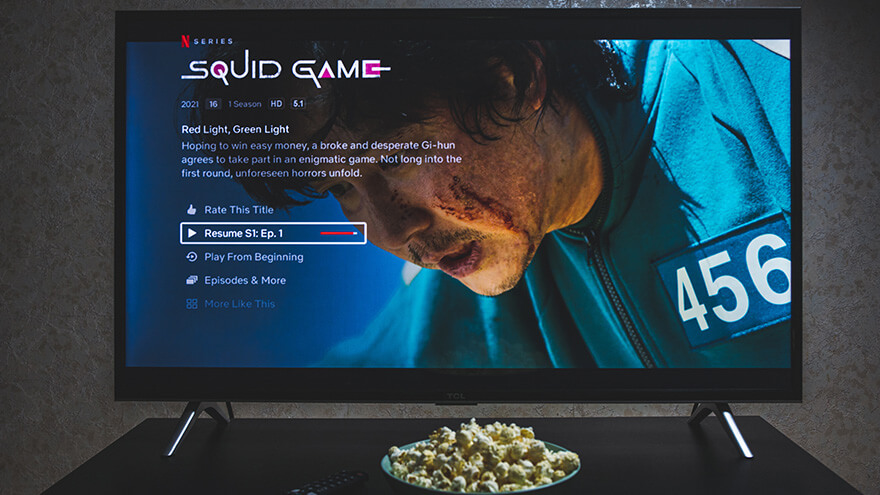 Simple Yet Creative Storyline
There is nothing complicated about Squid Game's premise, making it easier for people to understand and digest in one sitting.
We follow Seong Gi Hun, the protagonist, navigating his life as a jobless person and a divorcee with a mountain of debt, a perfect formula of an outcast in present-day Korean society.
After deciding to participate in the games, Gi Hun meets people who might help or betray him.
Pretty simple, right?
But it doesn't stop there.
The series is also creative in its storytelling.
With such a simple plot, it can reconstruct and criticize capitalism at its core.
While there may be shows with a plot close to the Squid Game one produced before, like Game of Thrones or Hunger Games, this particular series leaves no character unattended.
We learn about the character's backgrounds in each episode, like Cho Sang Woo, Kang Sae Byeok, Abdul Ali, and many more.
We see the reasons why these characters chose to keep on playing, even if they were already given a chance to escape this man-made hell of a hidden arena.
Striking Visual Effects
Korean dramas are known for their top-tier visual effects, and one of the best examples is Squid Game.
The show makes exceptional use of colorful settings and playful geometric designs that are reminiscent of childhood, especially the stairs the players walk to and fro!
It successfully captures the audiences' attention and plays with our psyche, distracting us from the violence behind closed doors.
Even the look of the tombs, which are boxes with pink ribbons on top, the soldiers use to transport dead bodies, feels unsettling to watch.
Endearable characters
As an adult in a post-pandemic world, many have lost their jobs and went into countless debts just to survive in a grudgingly competitive society.
We see a father losing his daughter to custody, a college graduate from a top university failing in life, immigrants experiencing discrimination and inequality, siblings being separated from each other, all of which we see on the news every day.
The audiences could see themselves risking everything, even their lives, in exchange for a fair chance in life.
That's why as simple watchers, we sympathize with the characters and the story because it could be any of us at any moment.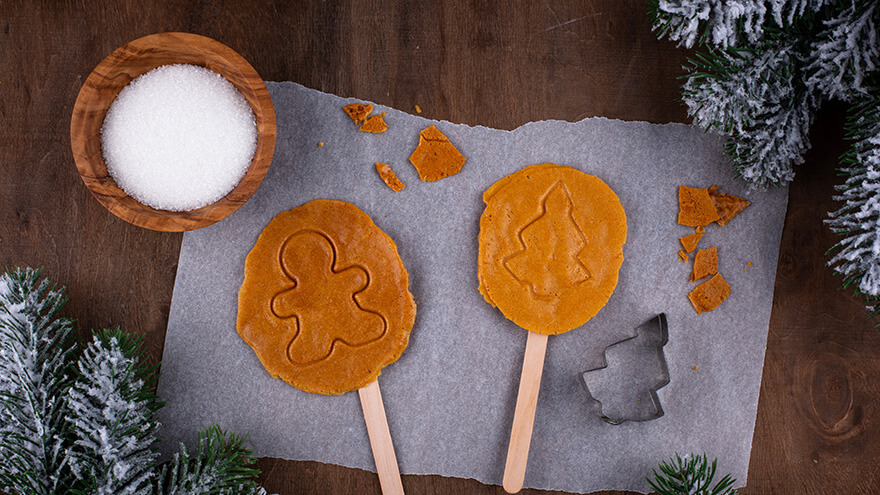 Mastering The Hype
The Squid Game started with no serious advertising outside of South Korea.
How did it spread like wildfire? Through word of mouth.
Users from social media platforms like Instagram, Twitter, and Tiktok, talked about the show's unique concept in a frenzy, urging people to jump into the bandwagon.
Even after Squid Game ended months ago, people are still talking about it.
People across the globe would try to recreate the "dalgona candy" or cosplay the doll or the soldiers for Halloween!
The show also had a lot of "meme-able" moments that took the Internet by storm.
It goes to show the hold Squid Game has on the general public.
Society Critisism
While it discusses general concepts of income inequality, social injustice, and many ills of capitalist society, Squid Game lets its viewers become reflective of themselves.
Since the first episode, violence isn't a strange theme in the Squid Game.
Most of the players go behind each other's back just to reach the final round smoothly.
And in each game, our emotions are piqued as our beloved characters die one by one.
And we get used to it as the series progresses.
From this viewing experience alone, it becomes clear how the present society is saturated with violence that the viewers of this show find pleasure in consuming it.
Conclusion
The Squid Game brings its viewers not only entertainment but also food for thought.
It is, indeed, a show worth all the hype and a refreshing experience to watch.
And you, what do you think made this tv show a success?
Let us know on Discord!